Do you want to plan your wedding with help from the internet? Do you want your friends to have access to your wedding details online? Do you want to make life easy for your guests? Do you want to avoid receiving gifts you just don't need?
If you'd answered yes to any of these questions, Zankyou is the service for you!



Zankyou brings freedom to wedding planning and gift registries with its fun and flexible online service. With Zankyou you can set up a free wedding webpage that includes the wedding list of your dreams.
Thanks to our fresh approach to wedding giving, you can set up a wedding list that contains anything you like. A cookery course? Stages of your honeymoon? A charity donation? Or dare we say it, a toaster? Just put them on your Zankyou wedding list!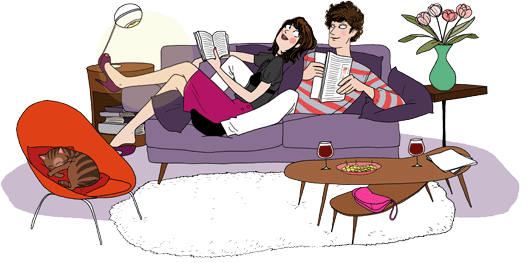 Your guests contribute to these gifts online or over the phone and we transfer the full cash equivalent to your regular bank account, so that you can spend the money as you please. You're under no obligation to buy specific gifts in specific shops within a specific timeframe. Sounds good, right?
So, if you're interested in planning a wedding and gift registry where freedom and flexibility are key, come and check out Zankyou… because we love your wedding!