ver last decade, since
Sartoria della Musica
become a
datum point
for
events and wedding music in Italy
, I've assisted many couples choosing songs for their special event.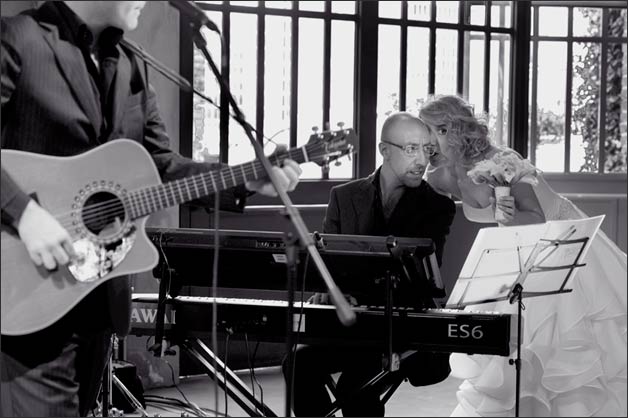 Some couples know what they want even before our meeting. Some others prefer to be advised and take advantage of our experience. But for some couples a good brain storming is the best way to reach the perfect solution. A good exchange of ideas and suggestions respecting bride and groom's musical tastes and musician combo that will play for them.
Wedding Music does not exist in strict meaning. Music for a wedding is always chosen basing on bride and groom's feelings, passion and personal attitude. There is not a real top list of songs but there is always a personal playlist. Every event features new melodies.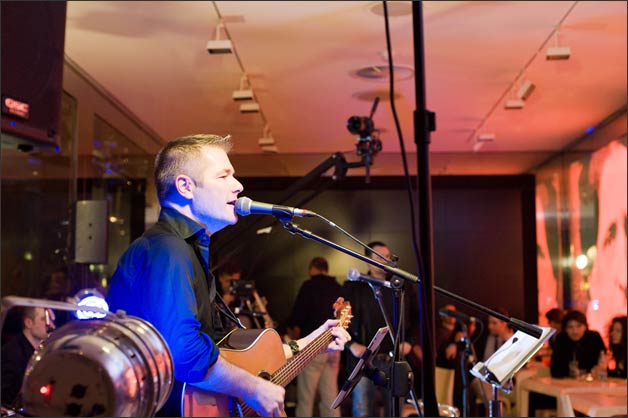 However here below you can find a list of the most wanted songs divided by every special moment of the wedding reception. Some are our favourites too. At Sartoria della Musica all these tunes arranged and played live.
Welcome Cocktail
Instrumental, Standard Jazz, Bossanova
The girl from Ipanema
Blue Moon
Fly me to the moon
Bride and Groom's entrance
Upbeat happy music
Nessuno – Mina
You are the sunshine of my life – Stevie Wonder
L.O.V.E. – Nathalie Cole
This is what you are – Mario Biondi
Wedding Cake cut
Bride and groom's favorite song
At last – Etta James
What a wonderful world – Louis Amstrong
A te – Jovanotti
Home – Michael Bublé
First Dance
A Romantic Ballad
Your song – Elton John
Imagine – John Lennon
Easy – Lionel Richie
Natural woman – Aretha Franklin
Father-Daughter dance
An emotional evergreen
Sul bel Danubio blu – Valzer di Strauss
Il cielo in una stanza – Gino Paoli
Just the way you are – Billy Joel
Party opening
Let the party started!
Time of my life – Dirty dancing theme
Can't take my eyes off of you – Gloria Gaynor
Blue suede shoes – Elvis Presley
Kiss – Prince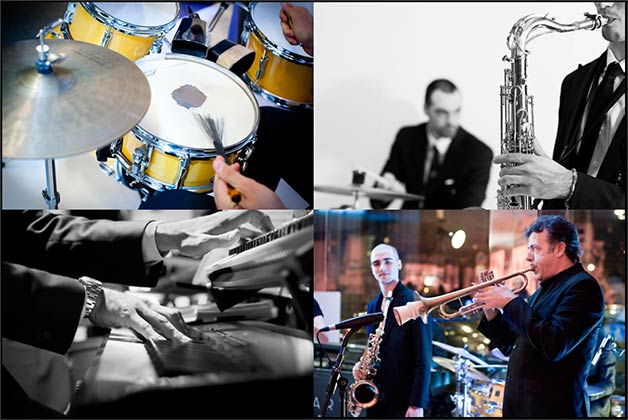 Written by Stefano Malinverno – Sartoria della Musica
SARTORIA DELLA MUSICA - Request a quote and availability