e are incredibly thrilled and excited to announce that two of our planners are among the
winners at Belief Awards 6th Edition
!
Belief
is an international network for wedding planners with members all over the world. At Belief, wedding planners are a all a great team work. This is a great community we are proud to be part of!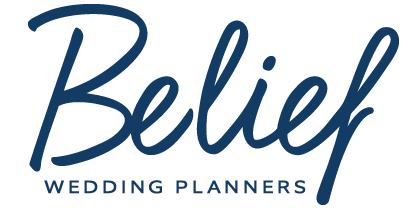 Belief was also designed to meet the needs of the wedding planners'industry and it stands out as a unique and trustworthy group, which facilitates contact between professionals and couples worldwide.
Among 6 international wedding chosen among many submitted from all over the world Jury at Belief Wedding Planners chose Valentina and Stefania's concepts.
As the matter of fact Valentina and Stefania won in the category Wedding Concept with two lovely and romantic wedding planned in the area they work.
We let them speak about their award so you will know more from them directly!
STEFANIA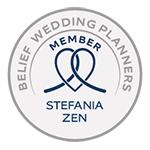 I'm really happy to be among the winners of Belief contest, it is the first time for me and it is a great honour that gives me a huge enthusiasm, above all I'm so happy to share this winning with Valentina Lombardi that apart from being a wonderful professional is one of my best friends and we are growing together professionally, this means a lot to me.
The project that won the price was one of the most interesting of the past season as the bride Kim is a stylish lady with a clear mind and with a precise idea of the wedding she wanted to have. We just had to physically create what she had in mind trying to match those amazing ideas of her with with the style of the venue.
We had to preserve the beauty of the place which is an ancient abbey, trying not to change the elegant mood the place already has, adding personal touches in order to make the venue even warmer and stylish.
The ceremony took place in the ancient refectory with a light floral decoration that had to reflect the simple atmosphere of the place itself.
On the other hand the peak moment was the seated dinner in the open air abbey, with the landscape of the Duomo di Orvieto as a background.
A long top table with silver candelabras and with pink and white flowers and lots of candles.
Fairylights hanging from walls framed the elegant top table and gave a warm and vintage mood to the whole event.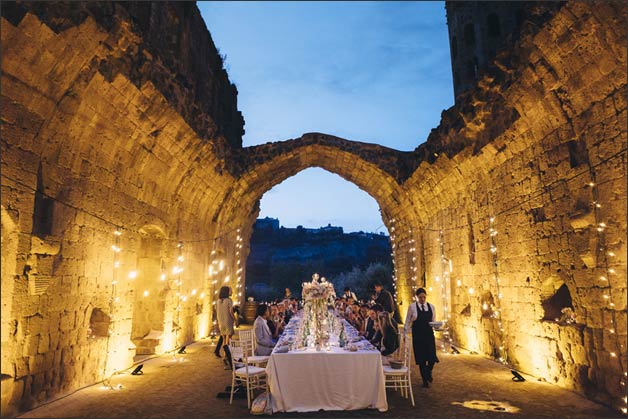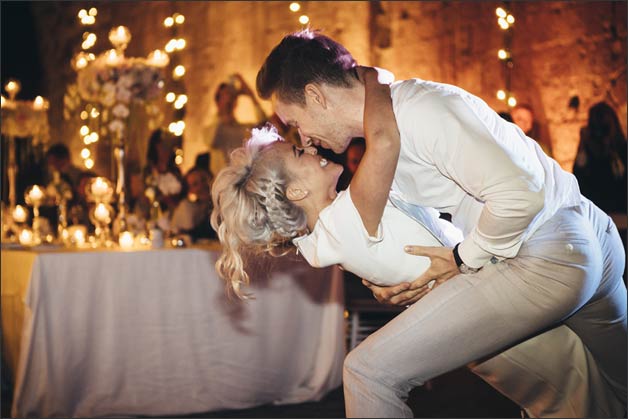 The DsVisual photographers took amazing pictures and I thank them all for the great job they did.

VALENTINA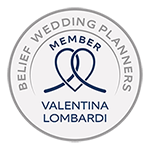 This is is not the first time for me to be among the winners at Belief Awards but every time I get so excited and thrilled! You never get use to it and I'm so happy about it… I really did not expect it this time.
I'm also so happy for Stefania, my amazing colleague! She is at her first award at Belief and I hope she will get more in the future, she deserves!
Winning photos come from Helen and Tom's wedding at Lake Orta. Concept for the wedding was spending a day on Lake Orta relaxing and enjoy the nature and a magic view. Helen wanted a natural, romantic, chic and a little country style.
She had very clear ideas on the decor and the look and feel of the event. She chose fresh green and flowers dresses for bridesmaids and maid of honor, romantic loose flowers bouquets in the shades of green and yellow and a fine elegant and fresh wedding dress with cute head piece.
A special mention to Tom's groom suit, being Scottish he opted for a traditional kilt.
Reception was really romantic and very fun for everybody and at the end of a traditional Italian meal bride and groom cut a very original wedding cake: a cake made of local Italian cheeses decorated with fresh fruits! Yummy 🙂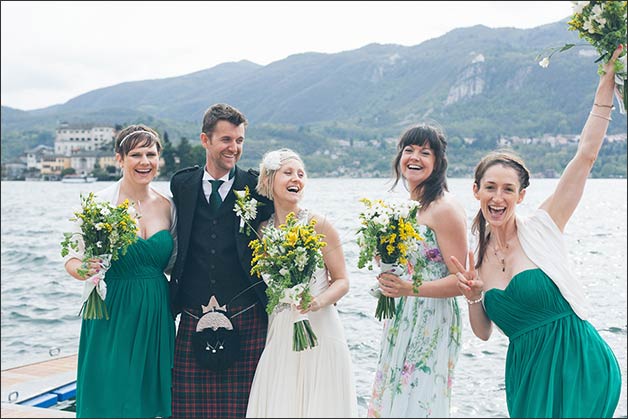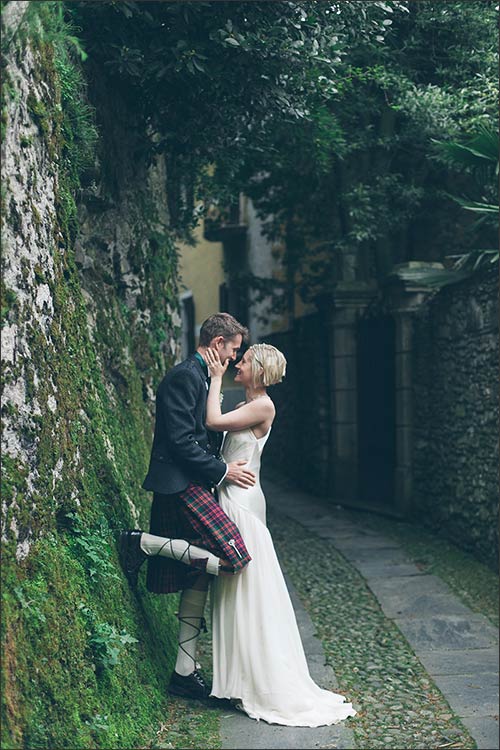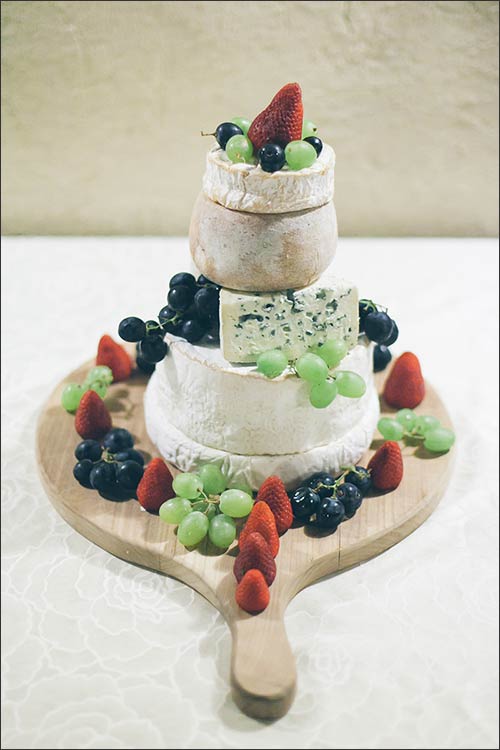 A very special thanks to Milo Zanecchia for enchanting photos. Milo came with bride and groom to take these amazing shots and it was a pleasure working with him and meeting him.
If you want to know more about Belief Awards and other winners please visit www.beliefweddingplanners.com
They are all fantastic professionals and wonderful colleagues so congratulations to all of them!