n July we focused our
weddings in Northern Italy
on the Lakes but month that already begun, August will see many other events all over the Italian Country!
Our Team planned weddings on Lake Orta, Lake Maggiore and Tuscany: let's see together all just married couples!
We open the month on July 7th with Victoria and Giuseppe's wedding on Lake Maggiore. Valentina followed the event for the Team.
Victoria and Giuseppe tied the knot at wonderful Villa Rusconi Clerici on Lake Maggiore. Blessing was performed in the grounds of the venue outdoor in a wonderful garden on the lake shores. Victoria arrived on the notes of a wonderful song that she sang in person! What a touching moment!.
Reception to follow was planned at the Villa with wonderful country chic floral decor.
Party was great and the whole group was entertained by an entertainer who kept the atmosphere very lively for all. Dances went on to late at night!
Photos by Pure White Photography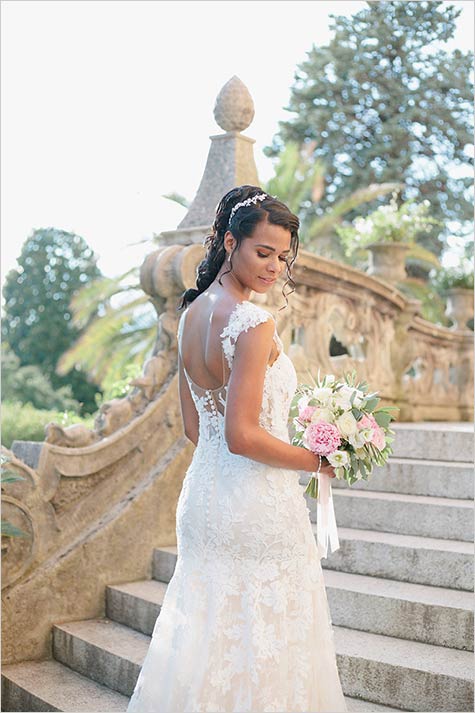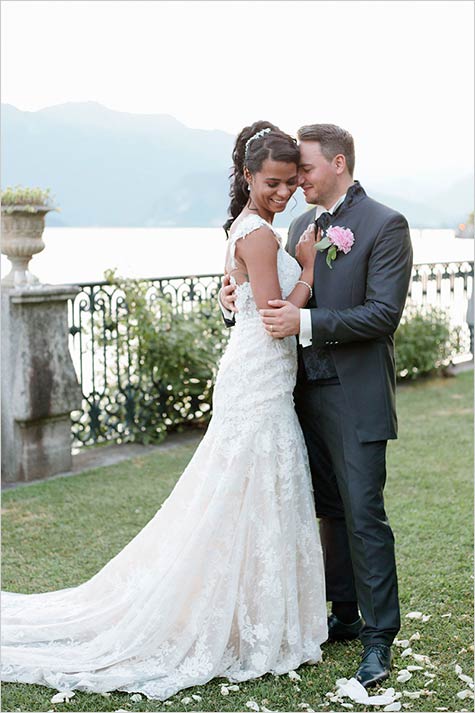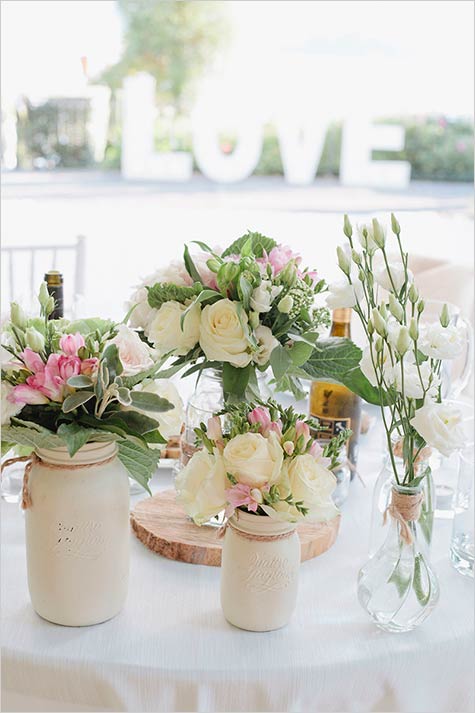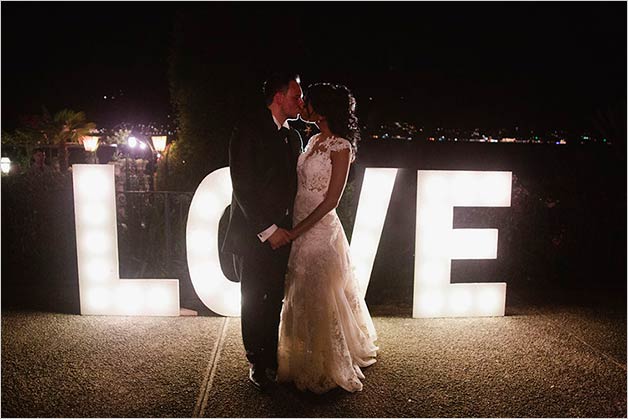 Valentina followed also the following wedding on July 16 again on Lake Maggiore.
Vicky and Mitchell had a lovely ceremony in the grounds of Hotel Splendid in Baveno. The ceremony was held on the lake shore in a poetic garden with stunning view.
The group arrived by boat and the bride to follow in a separate boat. Ceremony was touching and very sweet. After the ceremony bride and groom and their guests enjoyed a deluxe aperitif at the hotel and then had a boat tour around the lake.
They lead then to wonderful Skybar in Stresa where reception was planned. A stunning view over Lake Maggiore and Borromeo Island. This view is surely one of the best on Lake Maggiore!
Photos by Independent Pictures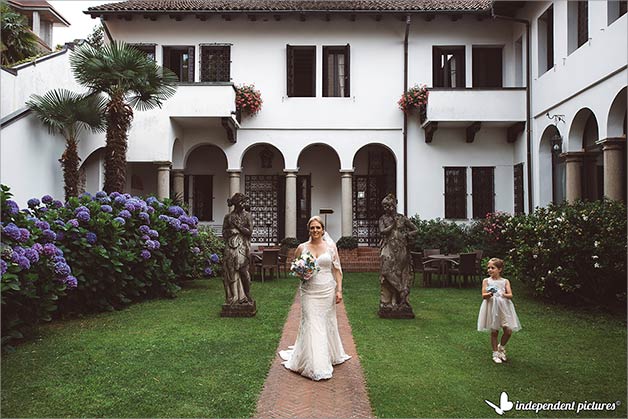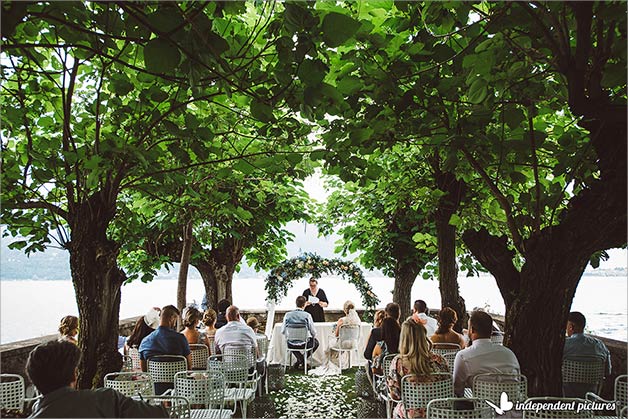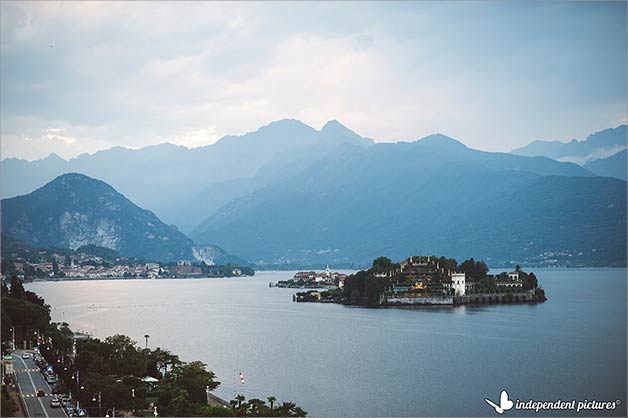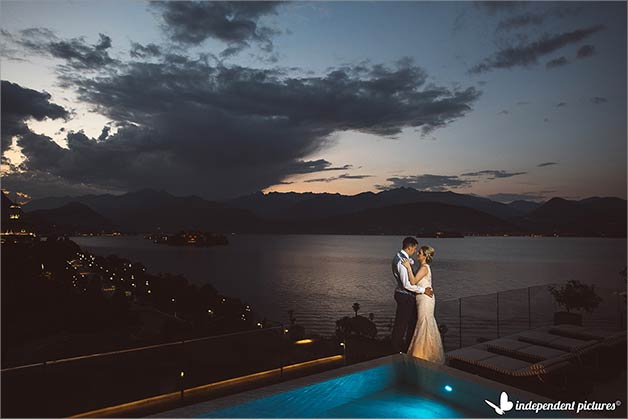 We move to Lake Orta for another wedding followed by Valentina.
Sarah and Josh tied the knot on Lake Orta. Legal civil ceremony was planned inside the room of Villa Bossi because of some drops of rain but after it the whole group could enjoy a great toast in main square and fun boat trip. The bride and groom enjoyed some relaxing time on St. Julius Island for some great photos and after that they reached their guests to Ustaria Ca dal Rat for a great party!
The dinner was great and after the cutting of a lovely wedding cake they could enjoy fun dances, gin corner and full open bar! What a great party!
Photos by Independent Pictures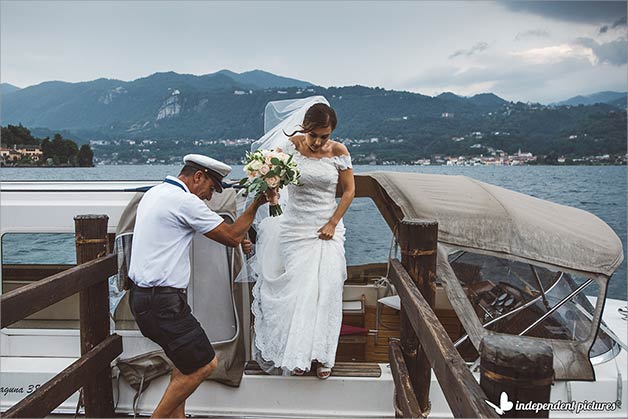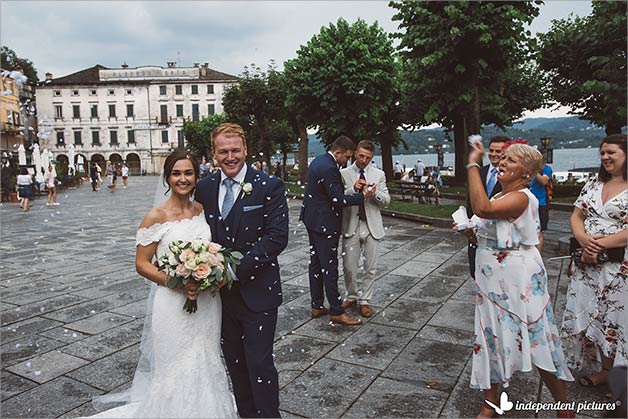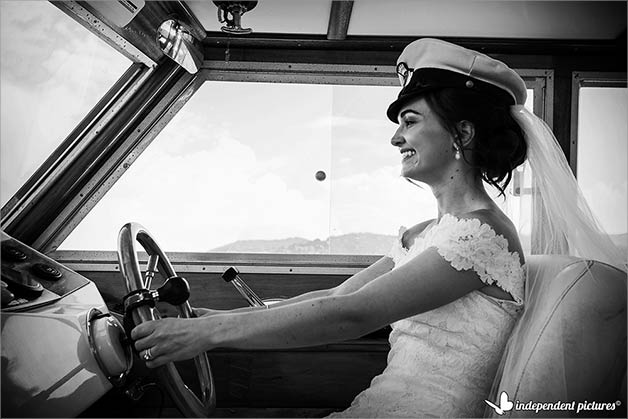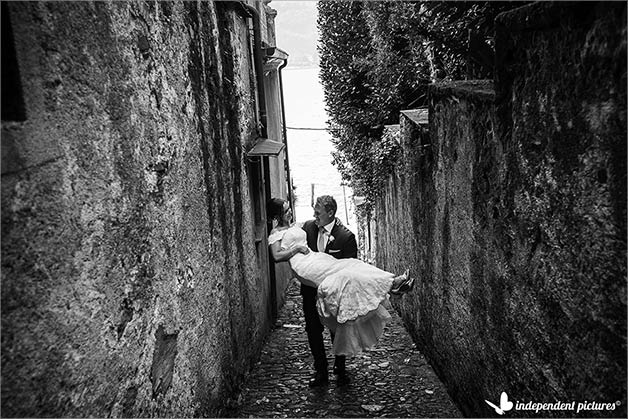 La Piccola Selva floral designer followed another wonderful wedding on Lake Orta. Maria and Niklas got married on 21st July. They chose Villa Gippini at Hotel San Rocco for their symbolic ceremony by the shores. St. Julius island was the perfect backdrop.
Reception was planned on the main terrace of Hotel San Rocco with a breathtaking view.
La Piccola Selva floral designer followed all floral decor: ceremony flowers, reception flowers, bridal bouquet and bridesmaids bouquets.
Maria and Niklas chose for their photos chose a romantic style with photographer Camilla Anchisi. She got married on Lake Orta too and she chose La Piccola Selva floral designer for her wedding flowers too! World is so small!!!
Have a look to Camilla and Lorenzo's wedding in our Just Married post September 2012.
Photos by Camilla Anchisi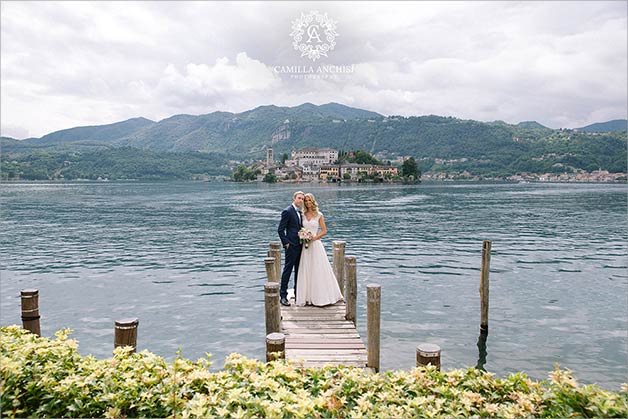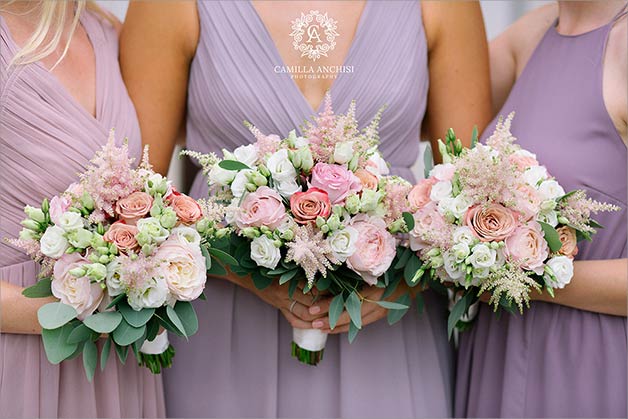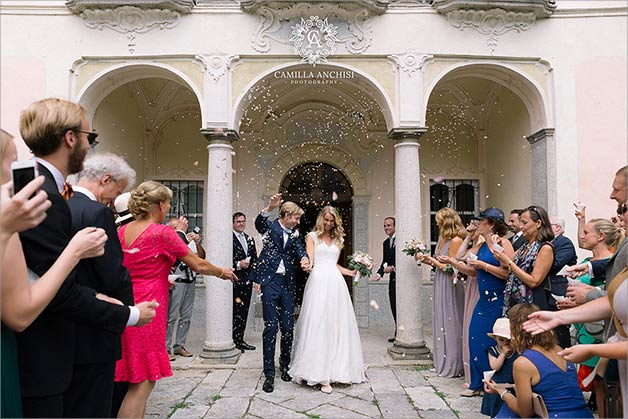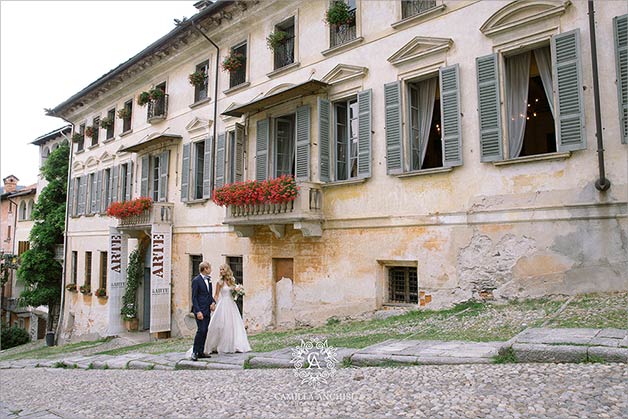 On July 25 Valentina followed a lovely elope on Lake Maggiore. Deborah and Perry reached Lake Maggiore with their sons to celebrate a very intimate event.
Valentina and Ernesto were proud to be their witnesses for the legal civil ceremony that was here on the roof top of Villa Giulia with a fantastic view over the Lake.
After the ceremony, a little toast and some great photos the family took the boat for an extended tour on the Lake with visit at Isola Bella gardens!. This was just magic!!
For their celebratory meal they chose a lovely restaurant on Pescatori Island. A gourmand dinner with a special view over Isola Bella.
Photos by Independent Pictures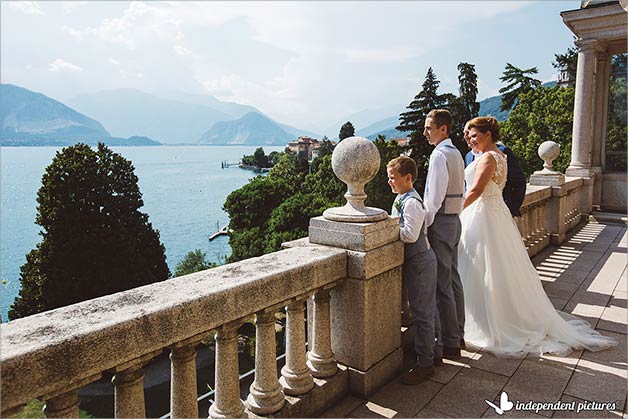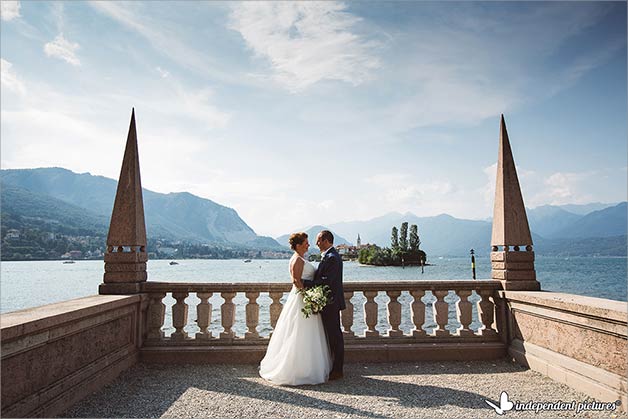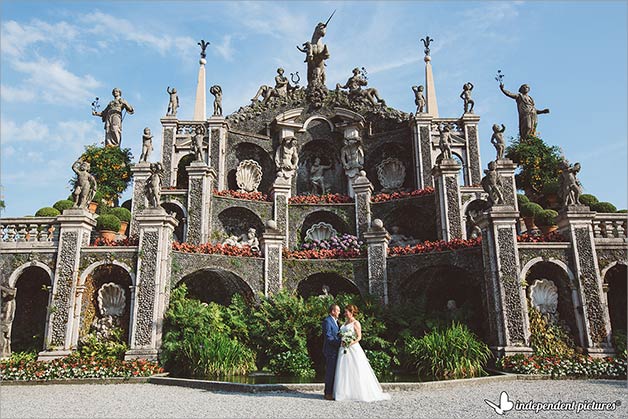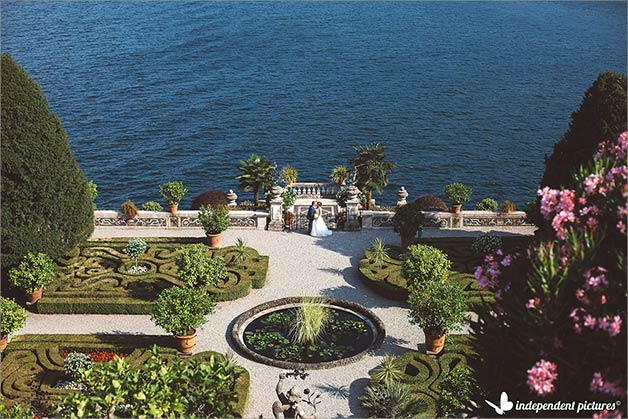 On July 28 out team followed two events.
The first one in Tuscany. Stefania and Vanessa followed Hiromi and Donovan's elope wedding.
Bride and groom chose Florence for their special day. A wonderful city full of history and charm. They planned their legal civil ceremony in Sala Rossa of famous Palazzo Vecchio in the heart of Florence.
Bride chose white peonies for her bouquet and decor which looked perfect on her.
After the ceremony they took a lovely walk in the center of Florence to take fantastic photos!
Celebratory meal was planned in a romantic and traditional restaurant in Florence to celebrate in style.
Photos by Alessandro Zingone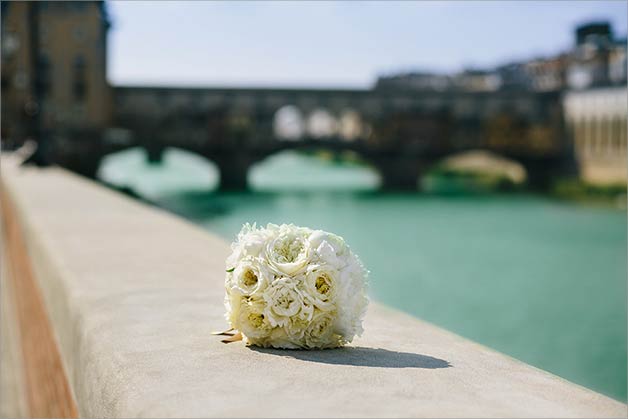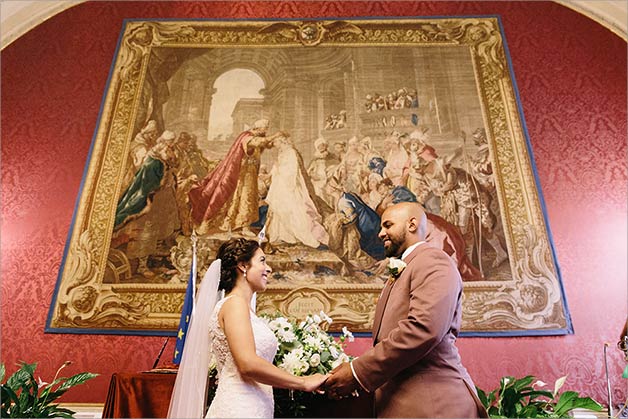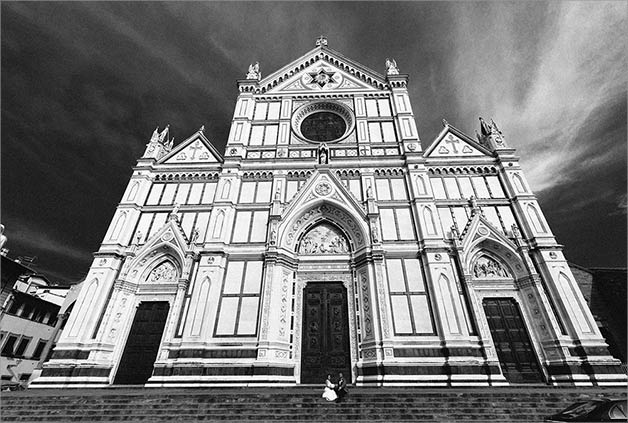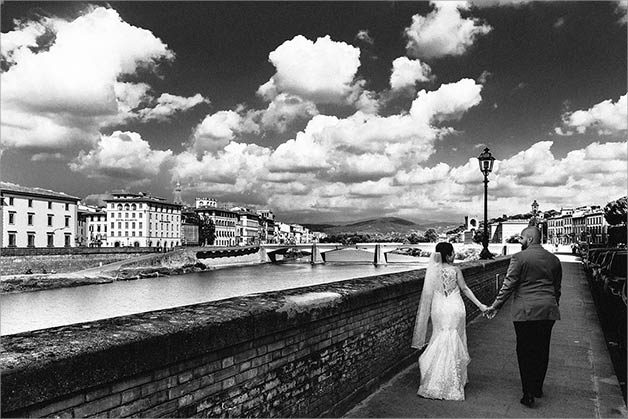 On the same day La Piccola Selva floral designer followed Judith and Stefan's wedding on Lake Orta.
They opted for a symbolic ceremony at Villa Bossi with reception to follow at Hotel Giardinetto just a little outside Orta village.
Bride and groom came from Switzerland and they chose Lake Orta for its charm.
Ceremony was performed by celebrant Rossana Trabattoni and translated in German by a local translator.
Between poems and love letters, ceremony ended with Memory Box rite. Bride and groom a bottle of Italian wine and two love letters they wrote in it. On their anniversary day bride and groom will open the bottle of wine and read the letters preparing the box for the next year. A wonderful rite to keep emotion and feelings even after many years of marriage. This to preserve their romanticism even after many every-day commitments.
Photos by Franci Bertalli and Enrico Mocci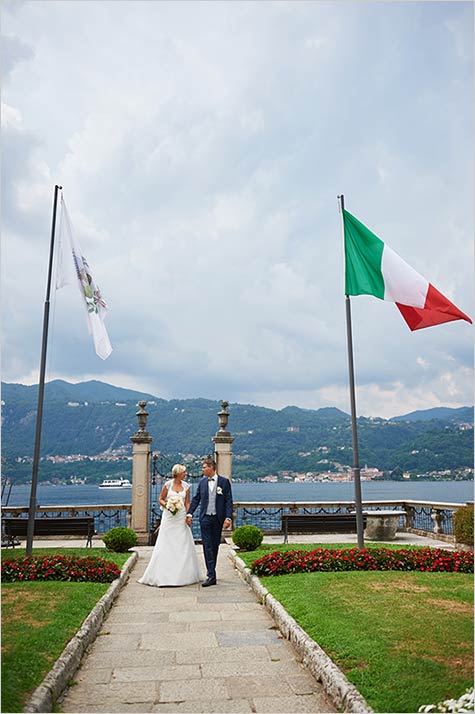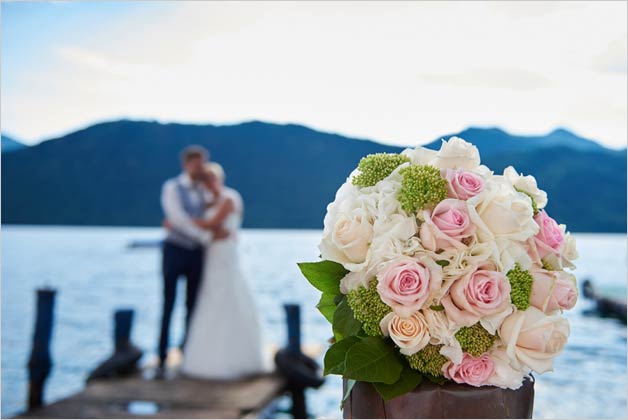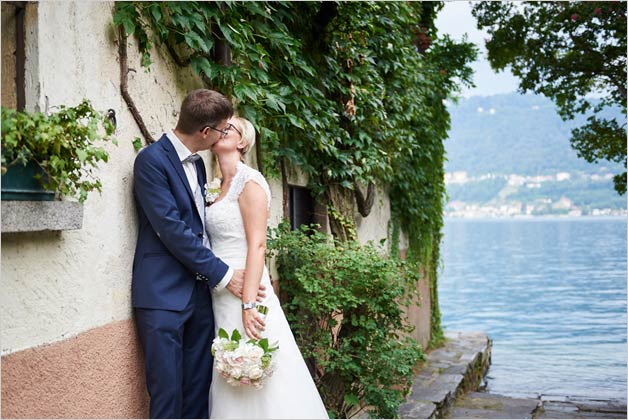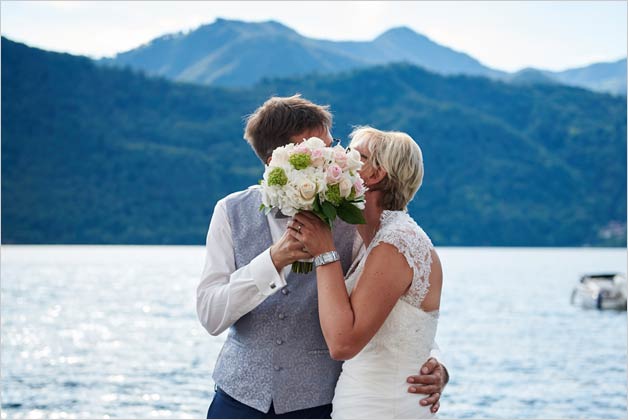 We close here this amazing month mainly on Italian Lakes and as usual we thank our brides and grooms for choosing us and all professionals who helped us to create unforgettable moments for these guys in love and their guests.
Stay tuned for August weddings they will be a blast!
This season is really exciting!