e come back to tell you about all lovely couples who choose our Lakes for their
Summer Weddings
.
We are talking about one of the warmest month of the year on our Lake District but still very requested… August is a must for many couples.
So let's meet them all!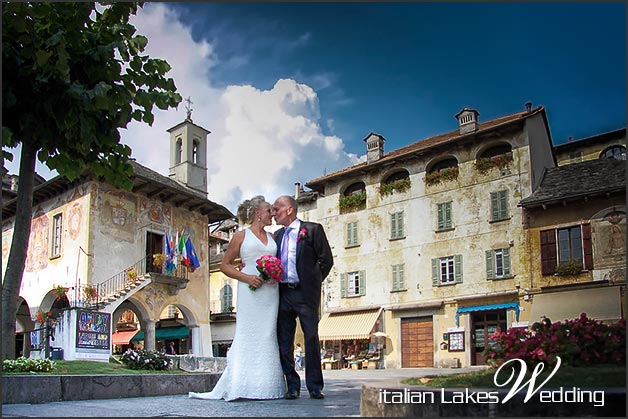 Anita and Keith's wedding – Lake Orta
We start from a lake July wedding. Let us do a little exception!
We are on Lake Orta and our planner Valentina followed a lovely intimate event the end of July.
Keith and Anita and two couples of their friends come over on Lake Orta from UK to celebrant a very special day.
A wonderful group as you can see in the pictures! They had the chance to enjoy wonderful weather on the Lake for about one week staying and celebrate all together Anita and Keith's wedding.
A motorboat took them all to Villa Bossi for the civil ceremony. After that again on the motorboat to tour the lake taste a lovely aperitif and stop to the Island for great shots.[/highlight] A dinner lake view was the perfect end of a wonderful day!
A special thanks to Independent Pictures for lovely shots!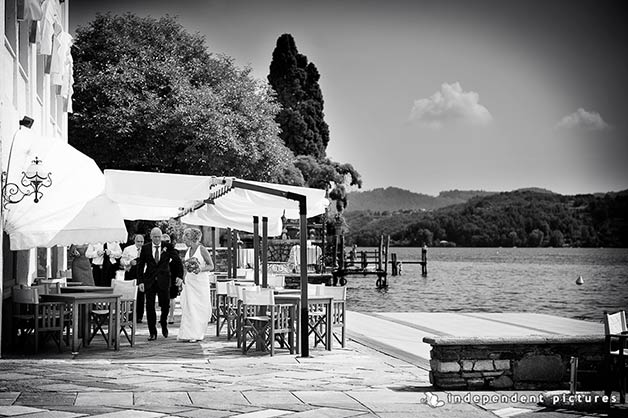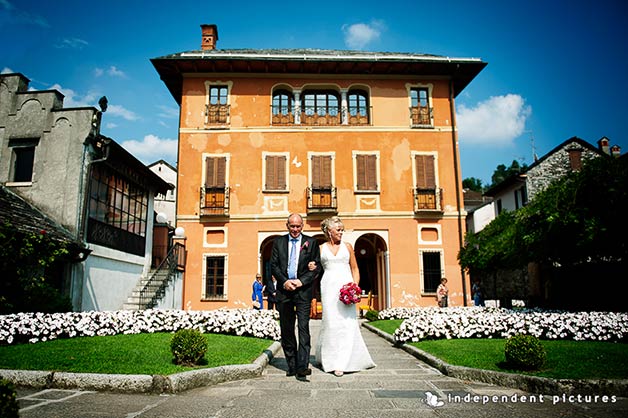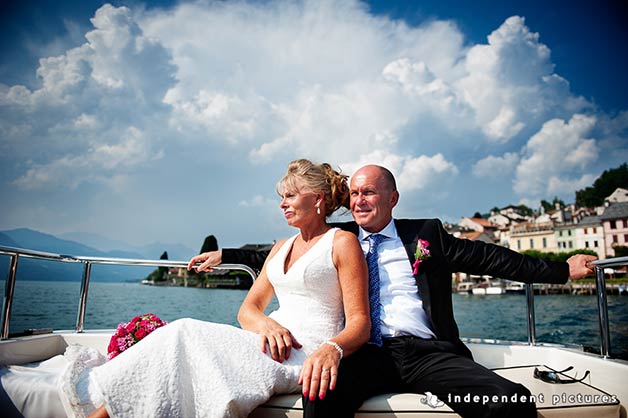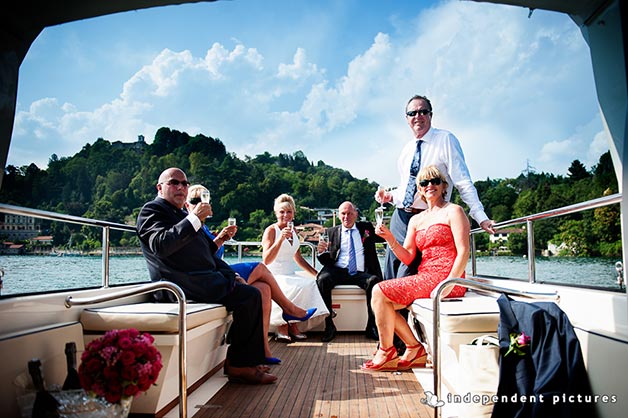 Margie and Ryan's wedding – Lake Como
Now we go on Lake Como and Margie and Ryan's wedding. Our planners Alessandra and Veronica followed the event for us.
A wonderful ceremony at Villa del Balbianello and reception to follow in a private villa in Cernobbio.
It was a very big event… four days of celebrations… we will come back soon to speak about one of these special events in a following post.
Of course the best of the four days was the wedding day! Ryan arrived on a seaplane in Lenno to reach Villa del Balbianello by boat then.
Bride waited for the ceremony taking some stunning shots at Villa Cralotta.
The wedding was absolutely a success and the colors Margie chose were really original: gold, mint green and white. Very elegant and charming!
A very special thanks to Studio Morlotti for wonderful pictures you can see here.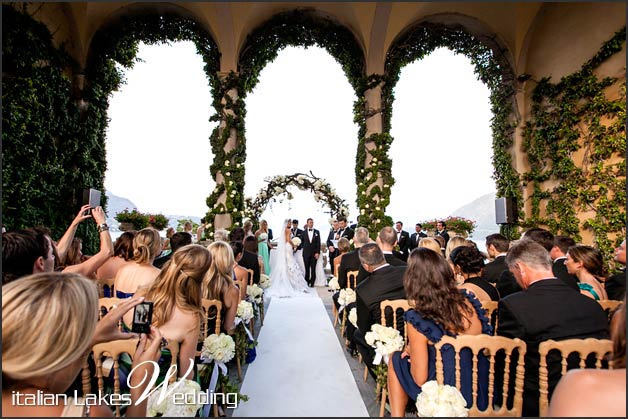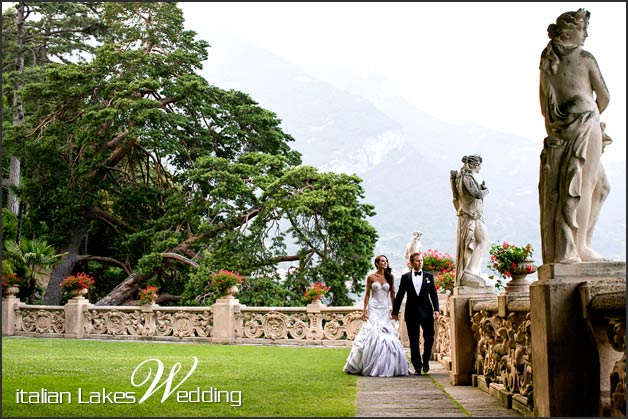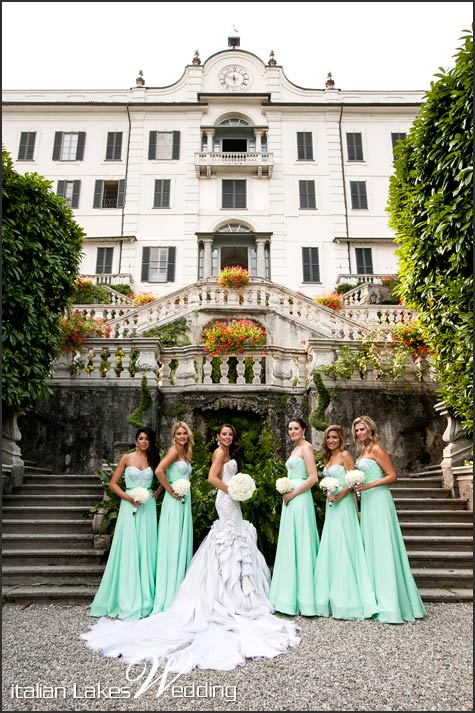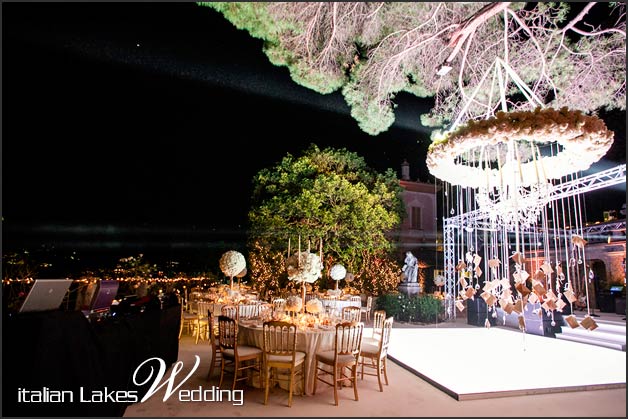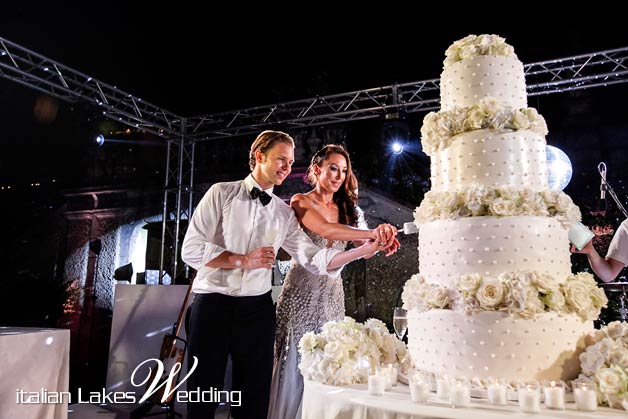 Charles and Tanya's wedding – Lake Bracciano
And now we are right into August weddings moving on Lake Bracciano close to Rome!
Another small event that our planner Stefania followed for us.
Charles and Tanya spent their lovely vacation close to Grosseto and they chose to renew their vows in Bracciano having the wedding they not have the chance to have because of their work committments (Charles is an American Marine)
They lovely blessing was held by a an Evangelic pastor on the shores of Lake Bracciano.
After the wedding the intimate group moved to Rome for some great pictures and then back again on the lake for a romantic and fine dinner in a local restaurant. Their table was beautifully arranged with red bouquets, lovely lamps and details in Swarowsky.
A Special thanks to Alessandro Zingone for these beautiful shots!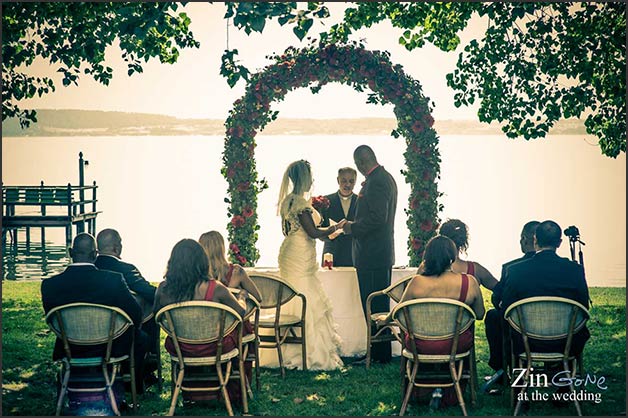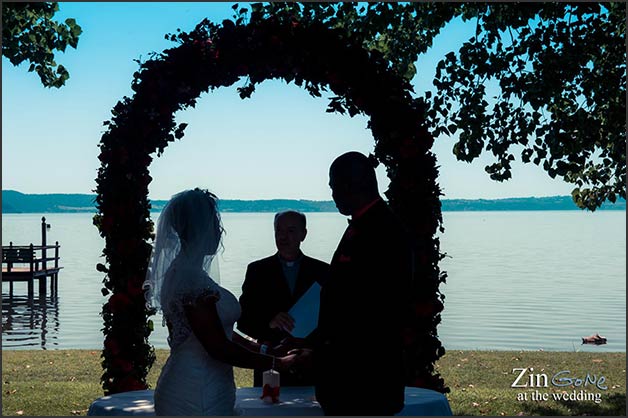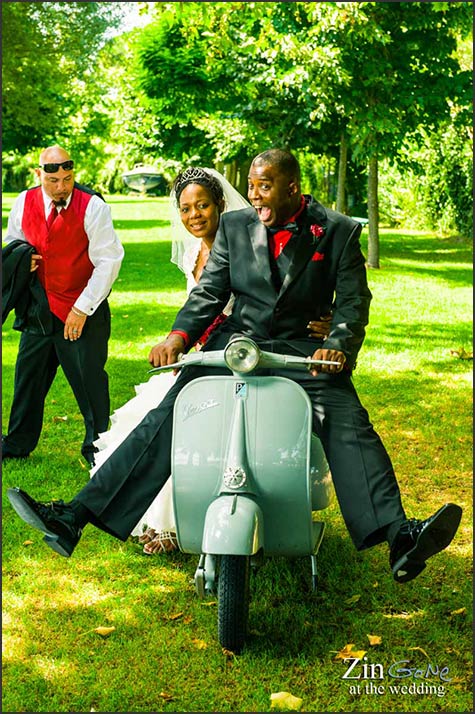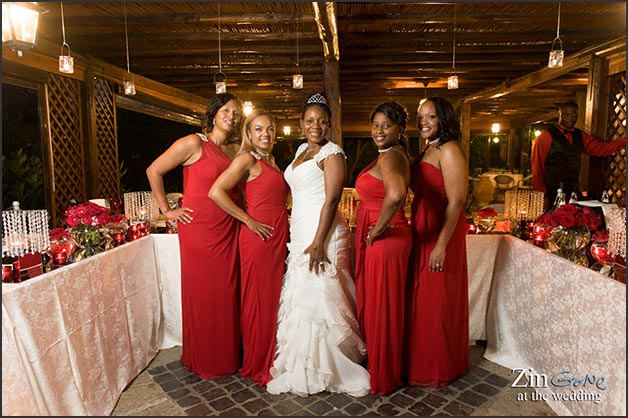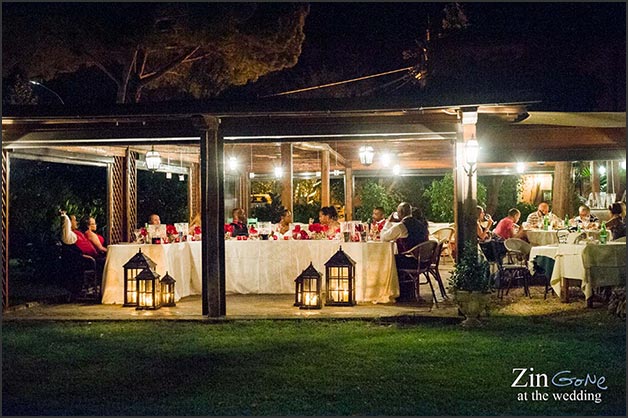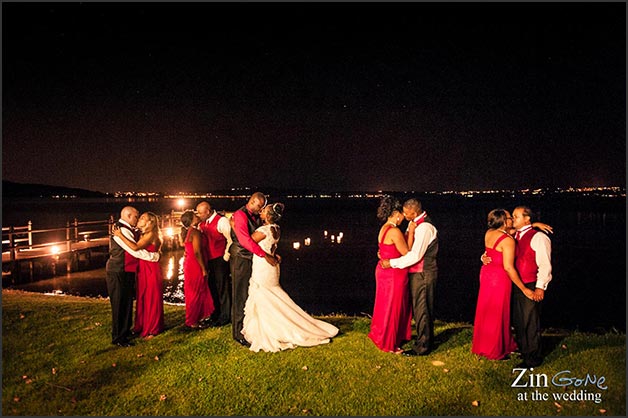 Clara and Mark's wedding – Lake Como
We go back Nothern Italy for Clara and Mark's wedding on Lake Como with our planners Alessandra and Veronica.
A romantic elope from Australia. Intimate ceremony was held to Villa del Balbianello with a lovely surprise to follow: balloons, strawberries and champagne offered by bride's sisters who contacted us secretly.
For their intimate celebratory meal they chose a lovely boutique hotel… a romantic dinner under a gazebo overlooking the lake.
A very special thanks to photographer Federica Pace for romantic shots!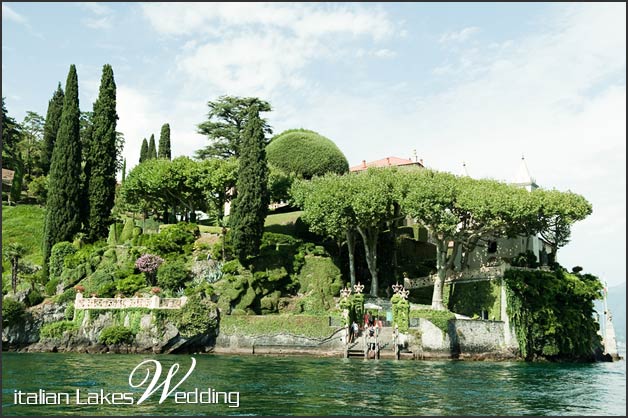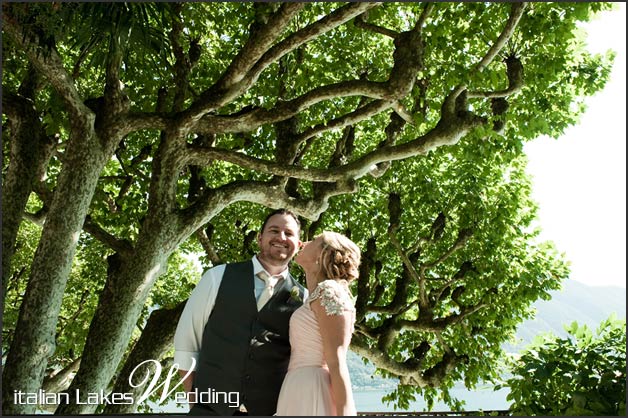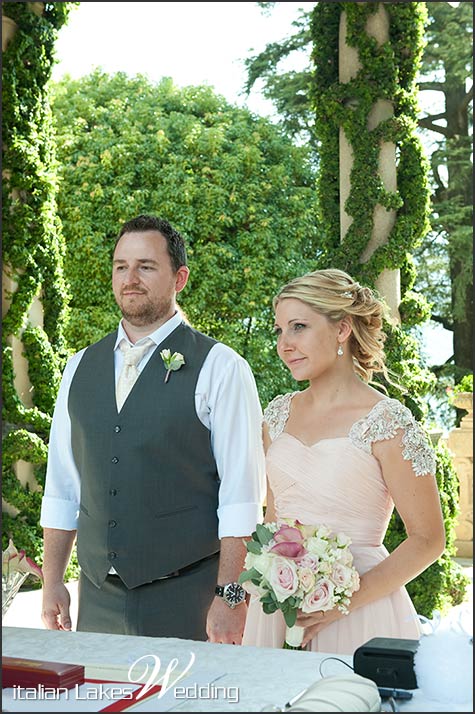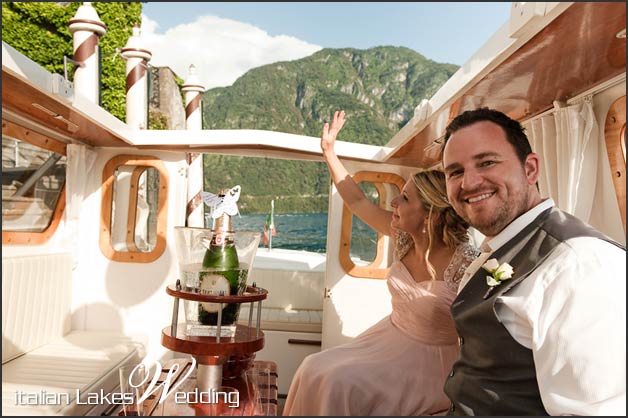 Monica and Walter's wedding – Lake Orta
Just close to traditional Italian festivity of Ferragosto we go back to Lake Orta for another lovely event: Monica and Walter's wedding. A wonderful and friendly Italian couple! They got married wearing a chic Borsalino hat Panama noel! So cute and original if you are thinking about a vintage-casual wedding…just like The Great Gatsby movie!
Monica's bouquet was created by Paola by La Piccola Selva Team. She also created fine and elegant decorations on the columns of Villa Bossi with roses, ruscus and asparagus.
A special thanks to Enrico Mocci one of the most wanted photographer for Lake Orta weddings!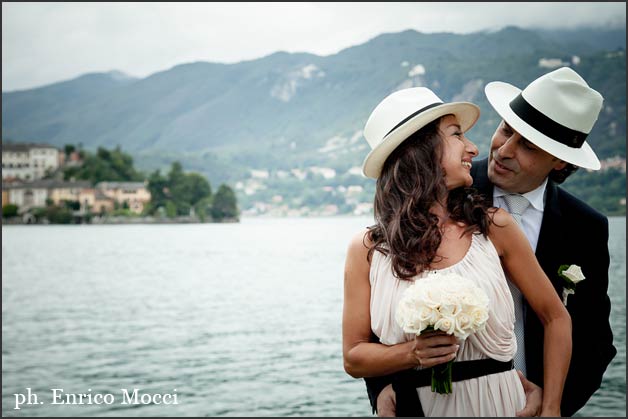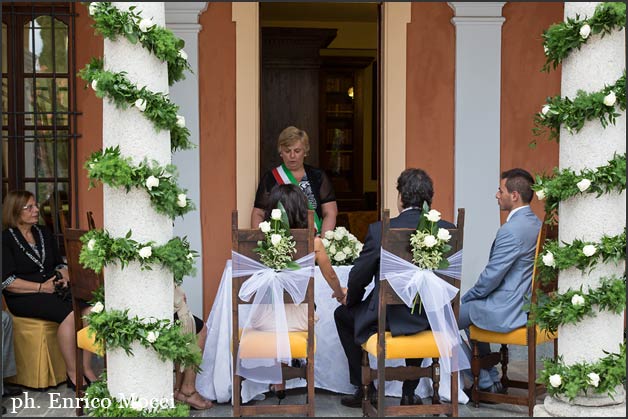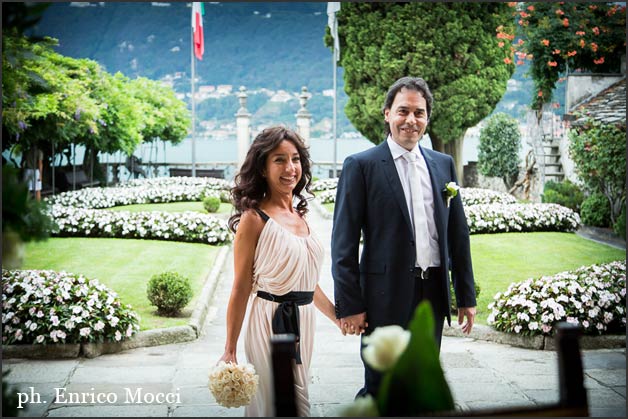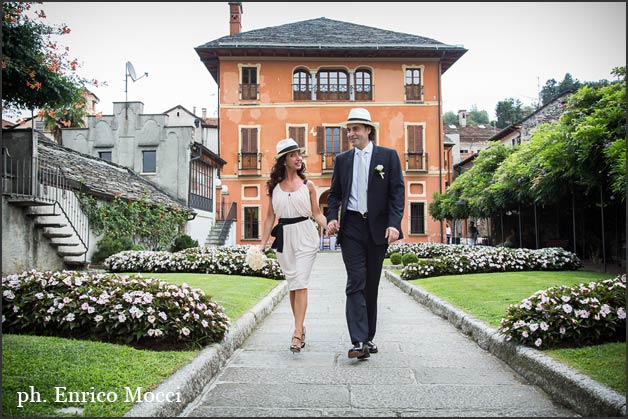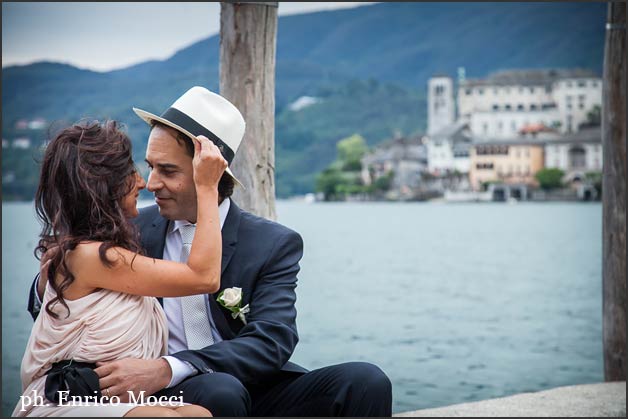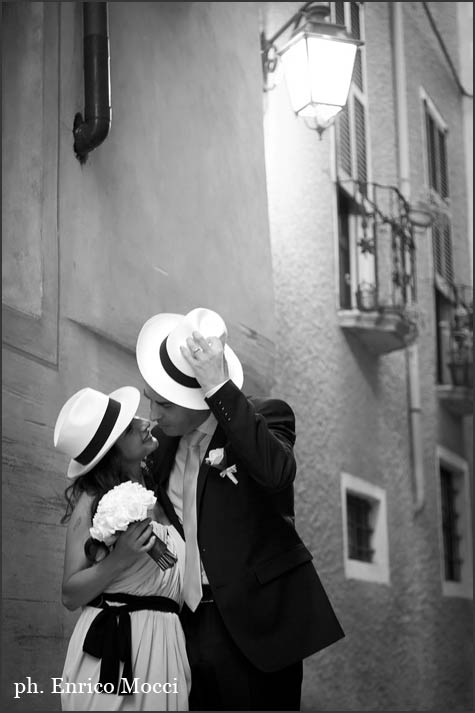 Victoria and Garry's wedding – Lake Como
And right after Ferragosto we go back to Lake Como for another wedding our planners Alessandra and Veronica followed.
Victoria and Garry, a young English couple who choose again Villa del Balbianello for their ceremony.
For their reception they choose a lovely restaurant close by famous George Clooney villa in Laglio. A very intimate restaurant overlooking the lake. Victoria wanted all in pink and white with sparkling details to match the romantic atmosphere you can breath in this corner of paradise.
A special thanks to Photo27 for lovely pictures here.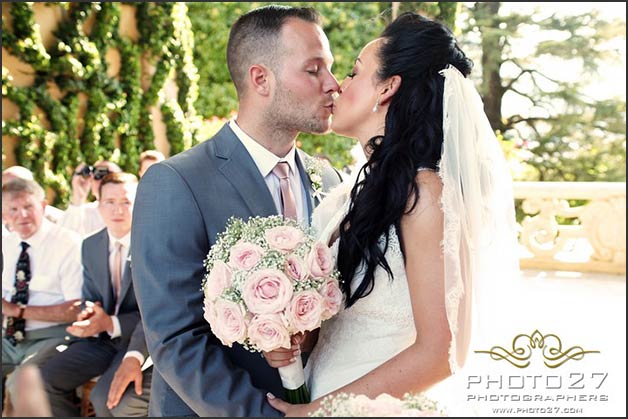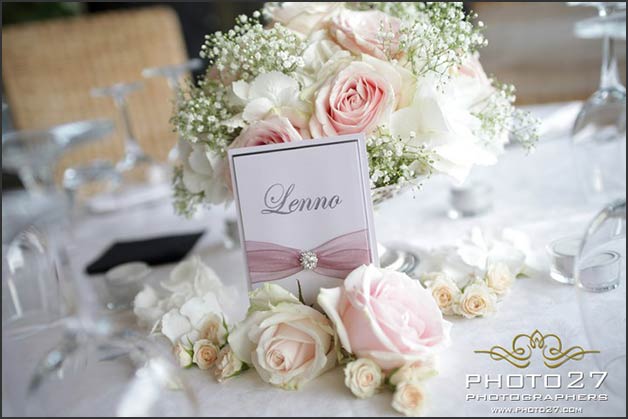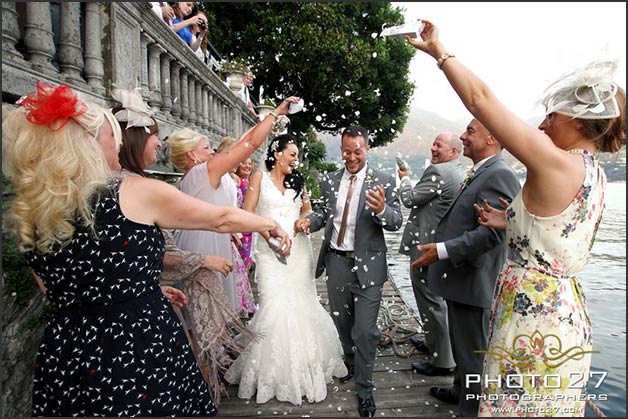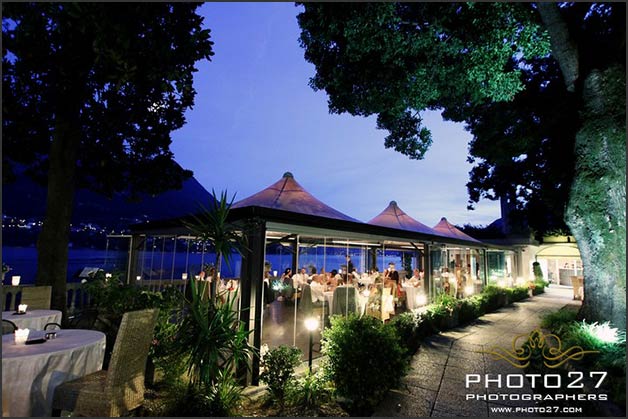 Sonia and Richard's wedding – Lake Orta
Towards the end of the month our planner Valentina followed Sonia and Richard's wedding on Lake Orta. They opted for lovely church of Sacro Monte di Orta. It is a stunning ceremony venue if you are thinking about a religious ceremony on Lake Orta. Church is so pretty and the view from Sacro Monte is amazing!
Ceremony was absolutely moving. A lovely aperitif in the village to follow and a must for all brides and groom: some special shots in the village and on St. Julius Island.
The day end up to Ustaria Ca dal Rat Restaurant for a great party with lovely music and a lot of fun… the atmosphere was particularly romantic and festive thanks for lovely decorations Sonia wanted and some lovely fairy lights on the terrace. Very Italian!
A special thanks for Independent Pictures for these great shots!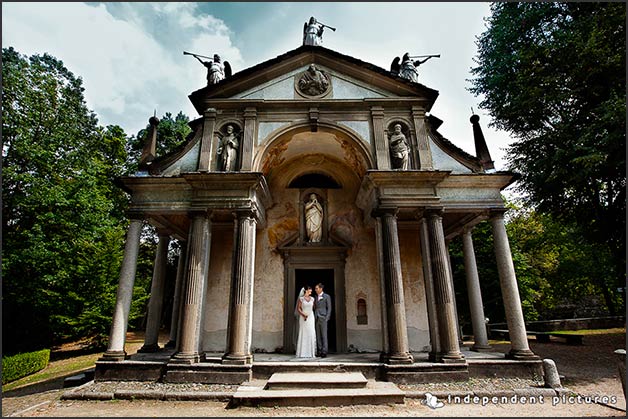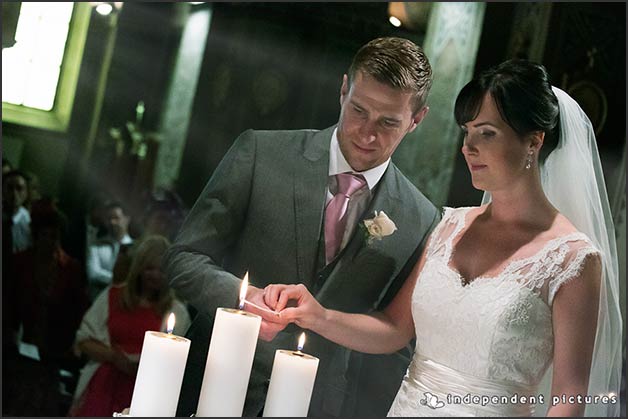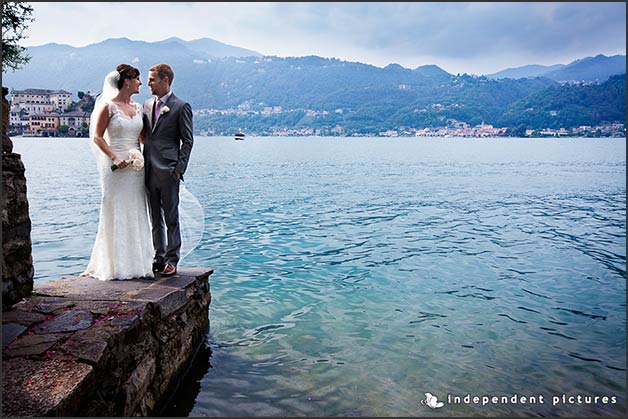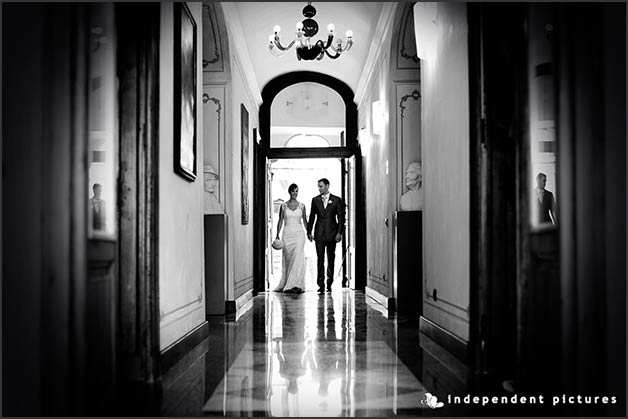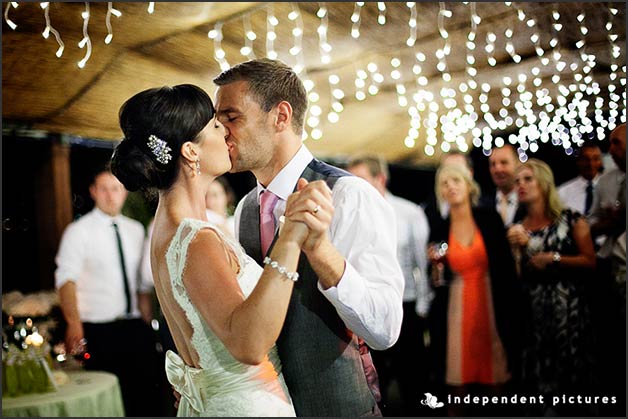 Polina and Simon's wedding – Lake Maggiore
We are closing August with Polina and Simon's wedding on Lake Maggiore.
This is another event followed by our planner Valentina.
They opted for some unusual venues for their ceremony and reception.
Polina arrived by boat with her dad and bridesmaids to the gardens of famous hotel in Stresa Grand Hotel Iles de Borromee. The garden is set just on the shores and it could be a perfect setting for a blessing on the lake. The ceremony was beautiful, by the shores with a wonderful panorama as backdrop!
Polina was absolutely beautiful in her dress and long veil.
After the ceremony Polina, Simon and all the bridal party took to change to have some photos on Borromeo Islands while their guests were reaching a lovely villa in Stresa for the welcome cocktail and reception to follow.
Bridal party reached them to enjoy a wonderful aperitif in the spectacular garden of the villa with ancient fountain and magic colours of the sunset.
Dinner was served in the pavilion and after the wedding cake and bouquet throwing… Dances, music a big bar and lot of fun to dance the night away!
All images from Polina and Simon's wedding: © Italian Lakes Wedding team.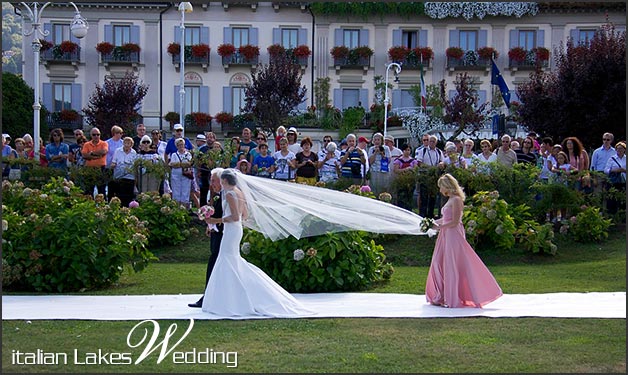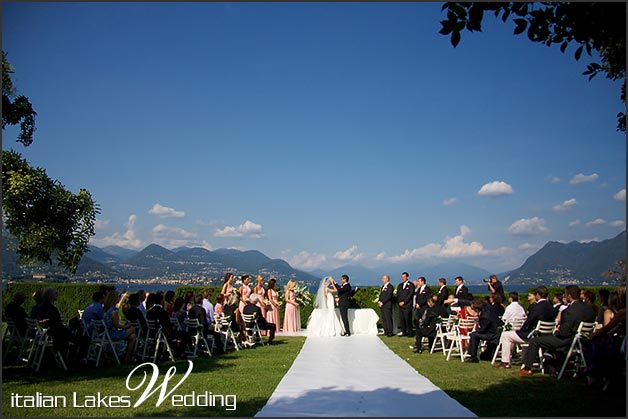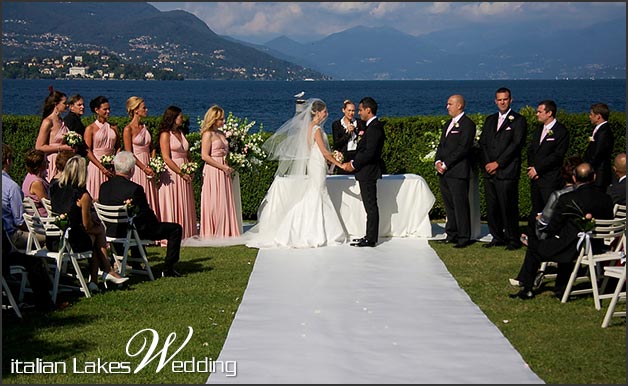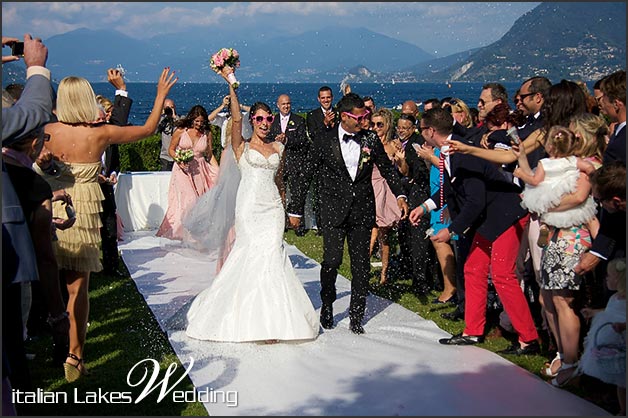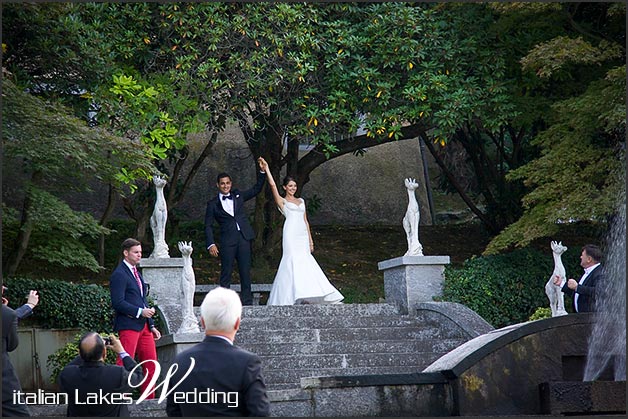 What a great month on our Italian Lakes!
We hope you enjoyed reading about our lovely couples.
Stay tuned because there is more to come… September is the closure of Summer wedding season but we still have a lot of events to tell you about!