St. Julius Island is the gem of Lake Orta. It is small, romantic, mystic and it is just there in front of Orta village… you can see it in the wedding shots of all our weddings!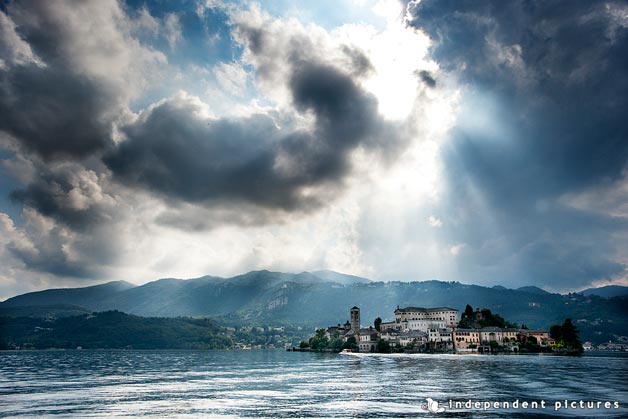 During middle age on the Island there was Queen Willa III of Arles's queen. She was Italian King Berengario's wife.
It was under siege Longobards King Ottone and the castle was destroyed. It was just there that a monastery born. Around it there there were nobles and prelatures's homes.
Nothing changed on St. Julius Island. All seems frozen in the past. There is a lovely cobbled road, mystic atmosphere and wonderful St. Julius Abbey. One of these is Villa Tallone. Some years ago in this Villa Restaurant St. Julius was established.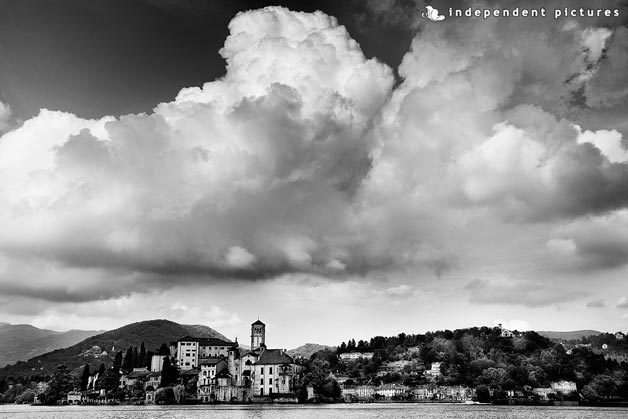 Today St. Julius Restaurant is one of the best destination for couples who want to get married on Lake Orta.
Best spot is its terrace on the lake just in front of Orta village. it can host up to 120 guests for a wonderful reception!
While tasting best products of local cuisine you could enjoy stunning view over the lake, Orta village and other villages on the coast. Just imagine a candle lit dinner, scented flowers creating a special atmosphere just for you. Isn't it romantic?
Side of the terrace on the lake, St. Julius Restaurant has two other lovely rooms inside VIlla Tallone. They are on first floor. They both have frescoed ceilings and can host receptions even in Autumn or Winter or in case of real bad weather.
As you can see in this post we really wanted to show you best shots of the wedding we recently planned on
St. Julius Island
.
Couples and guests coming from all over the world came here to celebrate their marriage: Australia, America, Ireland, English…. all over the world. We carefully selected these photos, trying to pick the ones that could let you feel the unique and special atmosphere you can breath during a
wedding on St. Julius Island
.
If you would like to receive further information on availability and proposals please fill in the form below. You will in touch with St. Julius restaurant directly!
We take the occasion to thank all our brides and grooms and photographers that allow us to post on our pages their stories and their works.
All of the stories we post are fully planned or partly followed by members of by our Team (planners, photographers, video makers, floral designer, musicians…) but without couples and photographers permissions, work and material, they will be just wonderful events kept in a drawer.

Thank you all!