oday we are here with Stefania our lovely planner for Lake Bracciano and Rome area. We've seen many weddings she planned on our blog that you hope you enjoyed.
We thought it could be a good idea knowing a little more about her and her job so you can find here a little interview with her we did in the last few days.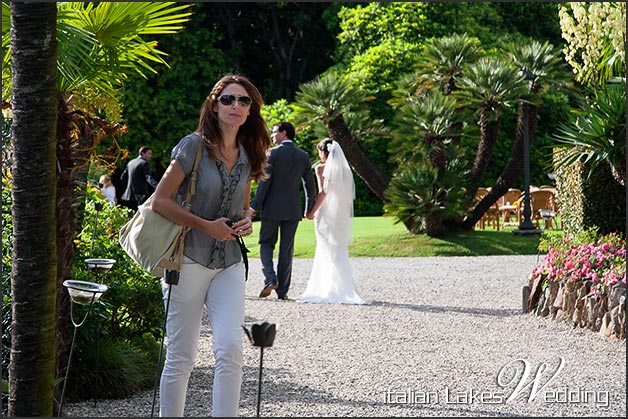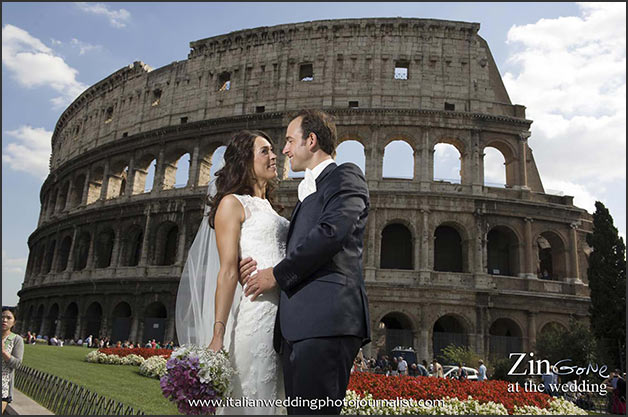 Stefania, what made you decide to become a wedding planner and how did you become one?
Actually it's not easy to say why I started doing this job.
There has been a moment in my live I needed to change my profession as my family needed my presence and I simply found the right people at the right time that introduced me to this wonderful experience which is my job. I started working with great enthusiasm as I felt this was really what I could do with passion.
I have always been a "people" person, a good listener and I have always made jobs that could made me help people feeling better. I simply found a perfect way for me to express my care for people.
How would you describe your working style?
As I was saying, I'm a good listener and I usually try to help the couple discover, implement and translate their idea of wedding into a real wedding.
What is your idea of an excellent /lovely marriage proposal?
Can you imagine anything more romantic than a lake view proposal or a proposal with the view of Saint Peter's dome at sunset?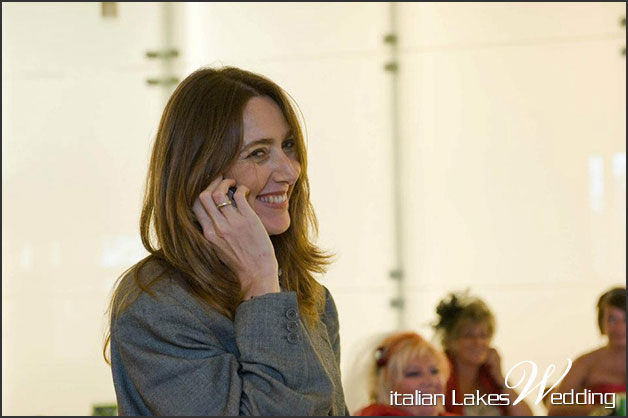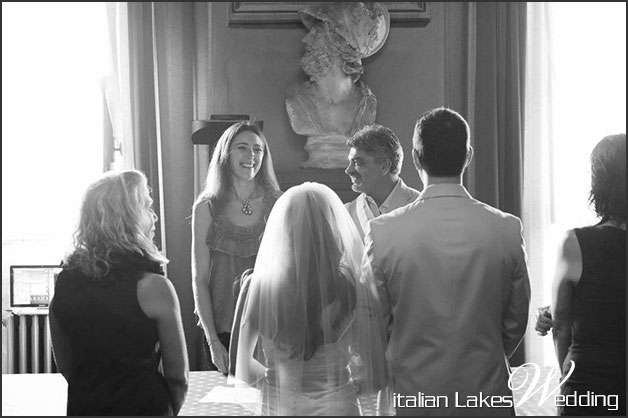 Favorite thing to do outside event planning?
I love reading history books, I really enjoy them as if they were gossip magazines, then I love craft works, everything I can make with my hands is a great satisfaction for me and least but not last I love staying with my family and my ginger head evil daughter.
When you travel, what is one thing you can't live without?

I have travelled a lot in my "previous" live as I have been working as a flight attendant for 12 years when I was younger.
Actually I was quiet used to pack a very small luggage and leave, but in this very small bag the "must " were: a good book, even more than one if there was time, a bathing suit, a good pair of sneakers and my Ipod.

What is your idea of a romantic destination?
Well… Rome with its immense beauty for sure, a gorgeous place both for winter and summer weddings.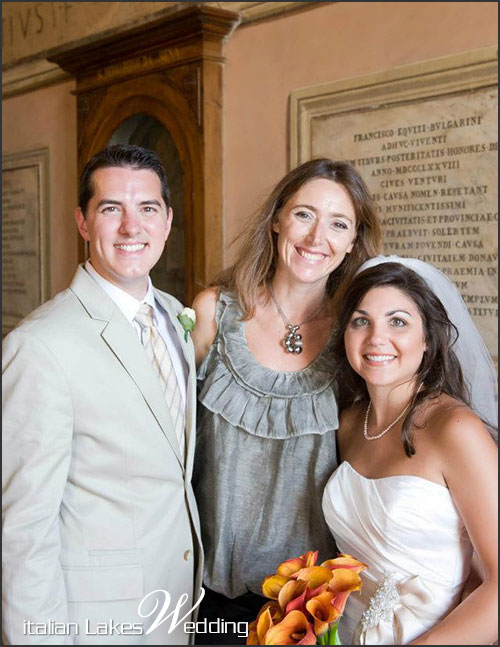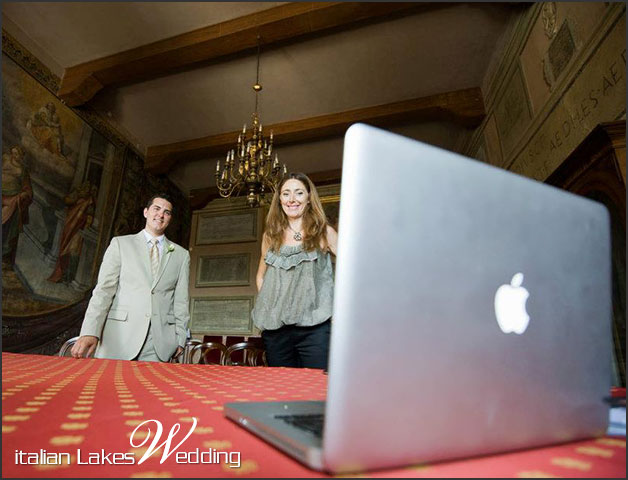 You have been around for a few years, care to fill us in on a few of the trying obstacles you faced in the beginning stages??
Rome has a very difficult market, it is plenty of options of any kind. Thousands of wedding venues and vendors.
Only to be aware of all the possible venues took me weeks and months and the most difficult thing for me at the early stages of my job as a planner has been making a selection of all of them.
Reasons why prospective clients should choose you first and foremost?
Because we are all very passionate and we really love what we do, we usually say that "we will organize your wedding as it is our own" and this is true. We put so much love into what we do that the result is always a great result and this is due to our deep diligence and to the high standard of all our colleagues.
Among all the wedding you planned during this year there is one that is particularly special for you?
I really cannot say there has been a special one, all of them have have been special, from my sweet Margot that got married after having shared all her life with her beloved Serge,to the lovely Liora and her funny jewish wedding to my sweet Lene or Carol whose kind e-mails I still miss and these are only few examples. I really feel I miss all my brides.
And the one that made you worry?
Actually maybe Liora's wedding, which has been my first jewish wedding and I had to learn many different and interesting traditions, but it has been fun, fun, fun!
Is being a wedding planner very stressful?
Well I have read in an american magazine that the job of the wedding planner is one of the 6th most stressful careers out of all careers and actually it is very stressful as it is both a physical and mental work with lots of emotional connections.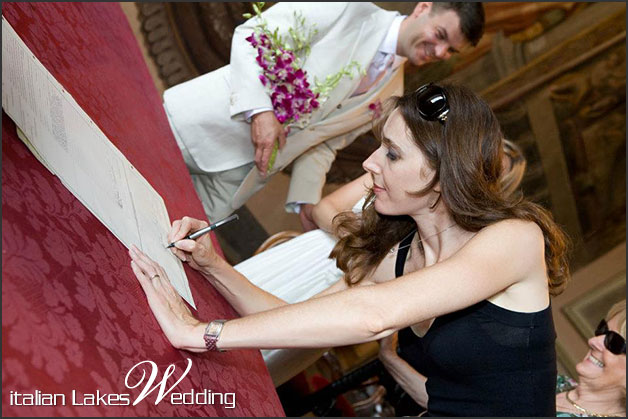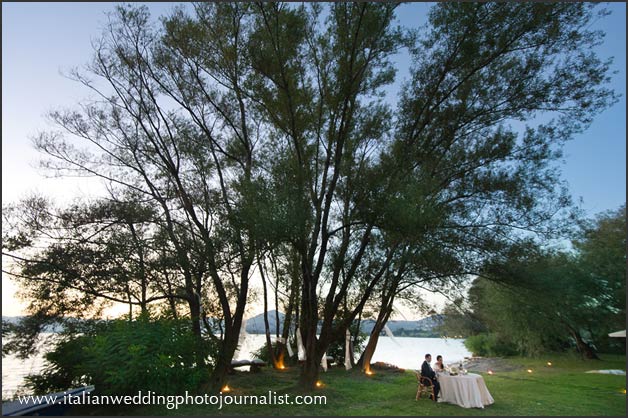 Your agency manages wedding on lake Bracciano and Rome. Among all those destinations, what was the 2013 most wanted?
I would say Rome for sure, the eternal city with all its romantic corners and amazing views, has always a great charm, but lake Bracciano is increasing the number of weddings as it is a beautiful and relaxing area.
From what part of the world came couples you planned the wedding for in 2013?
There is not really a leading nationality, my couples usually are Anglo-saxon, but this year they are very well mixed and we have had also many couples from Norway and from Philippines as well.
Let's go to present. It is quite early to say… how could you judge 2014 trend?

I have to say that even if the period is a bit hard for everybody, this year has been a good year from this point of view and I already have few weddings and I'm working on for next year and this is a good point.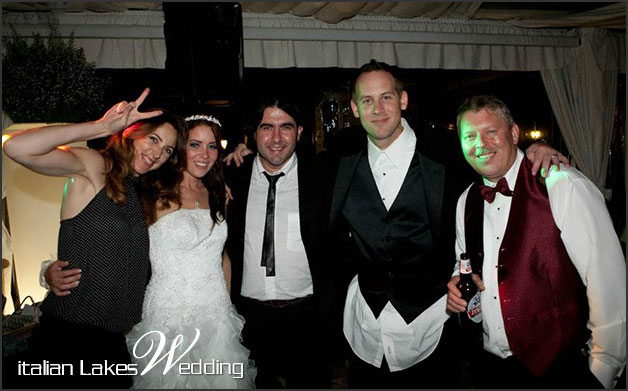 Finally, what do you enjoy most about working with a bride and groom to plan their wedding?

What I really like is to meet people in the most beautiful moment of their life and I love helping them to plan one of the biggest days of their life, this is what I enjoy most, I like try to translate their idea of wedding to reality.
Isn't she lovely? She will be happy and pleased to help you planning your wedding on Lake Bracciano but even Lake Albano, Lake Bolsena and Rome area. She is great and very passionate with her job you will be in skillful and capable hands.
Do not hesitate to ask for further information to her if you are keen for a wedding in Rome, Lake Bracciano, Lake Albano or Lake Bolsena, or even wonderful Roman countryside. She will make your dreams come true.