e are back to you to tell you about another lovely couple who chose stunning surroundings of Lake Garda for their wedding –
Soave vineyards
.
Leslie comes from Denver, Colorado and Joshua comes from Australia. They decided to get married in Italy, bringing their own Pastor all the way from America for their protestant ceremony! They came to Italy with their families to live their dream and crown their love.
Leslie and Joshua
chose as wedding destination,
SOAVE
tiny little village.
It is famous for its vineyards, it is close to wonderful to amazing VERONA, a stones throw from Lake Garda
.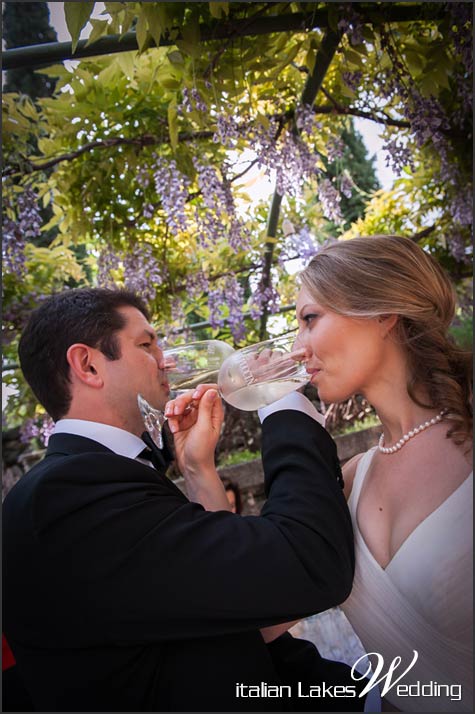 This medieval village is famous for its Scaligero castle and Soave DOC wine that takes its name.
Soave is definitely an ideal destination for those who love relaxed Italian countryside and great wines produced there.
This stunning scenery is close to major cultural and historical centres such as Verona and beautiful Lake Garda, just 30 minutes drive.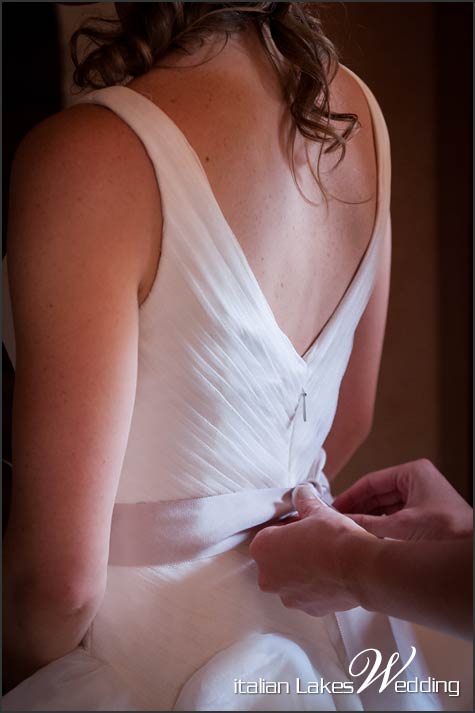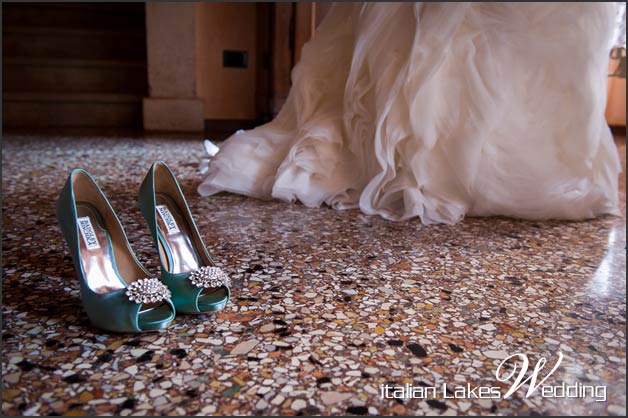 Leslie and Joshua opted for a little country church for their religious wedding. The little chapel is located in the grounds of the reception venue where Leslie and Joshua planned their party. This choice enhanced intimate and romantic atmosphere bride and groom were keen for and allowed Leslie, Joshua and their guests to enjoy the typical informal and relaxed traditional reception in Italian countryside.
Ceremony was just simple yet very elegant and moving. The sound of the harp accompanied smoothly the service.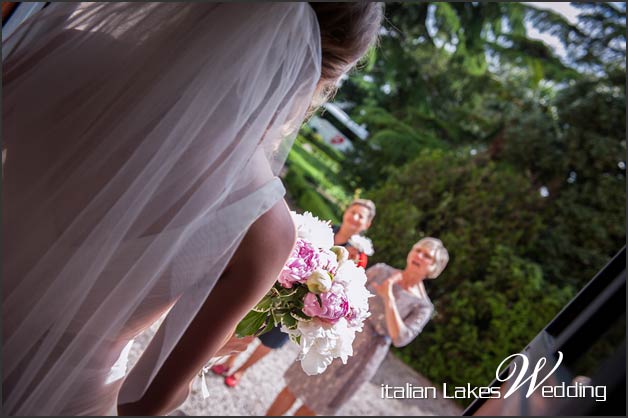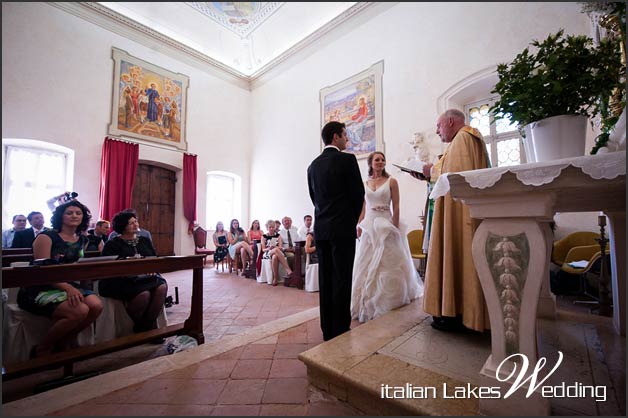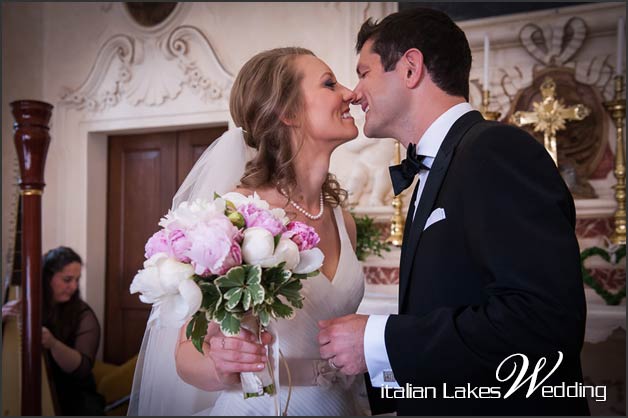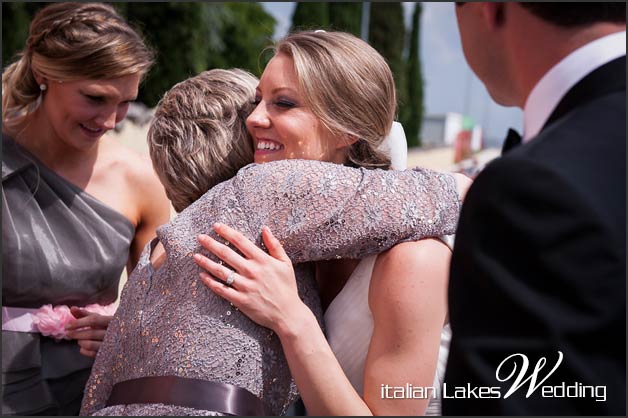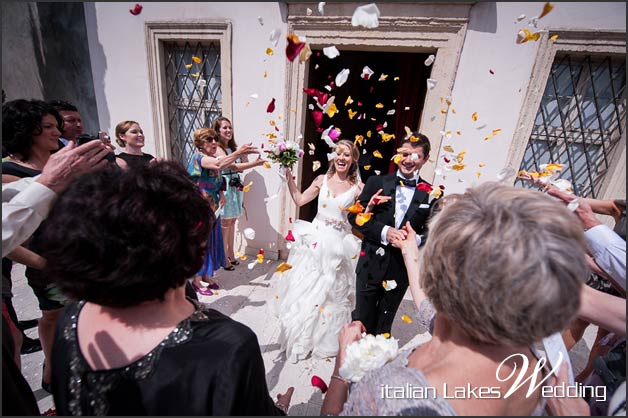 After the ceremony, newlyweds had a short walk in the vines for some pictures, just the two of them, before joining other guests for a cheerful toast with an excellent local wine.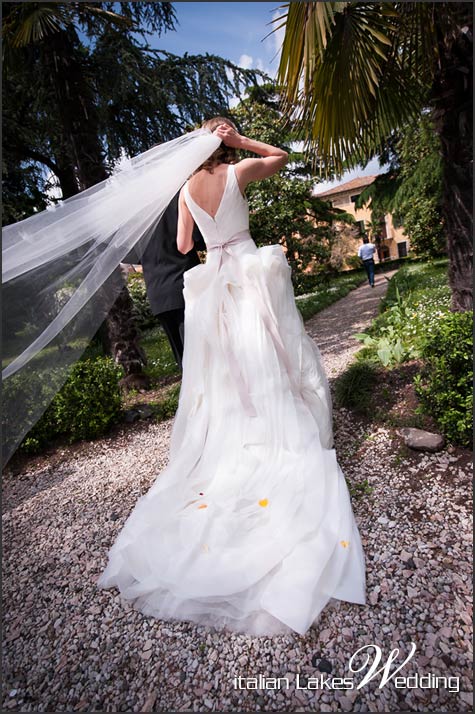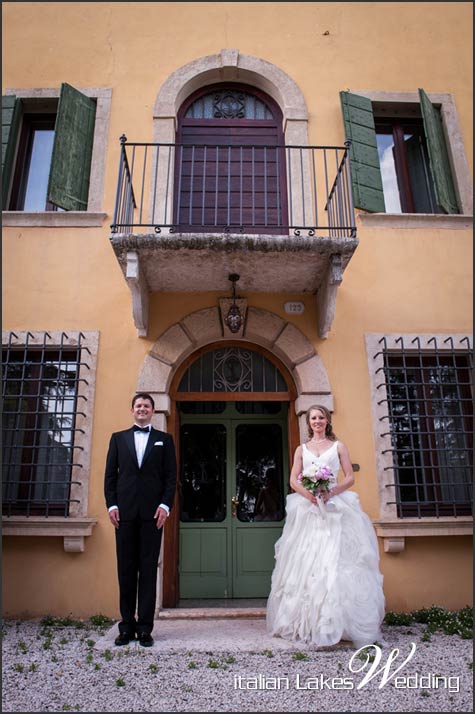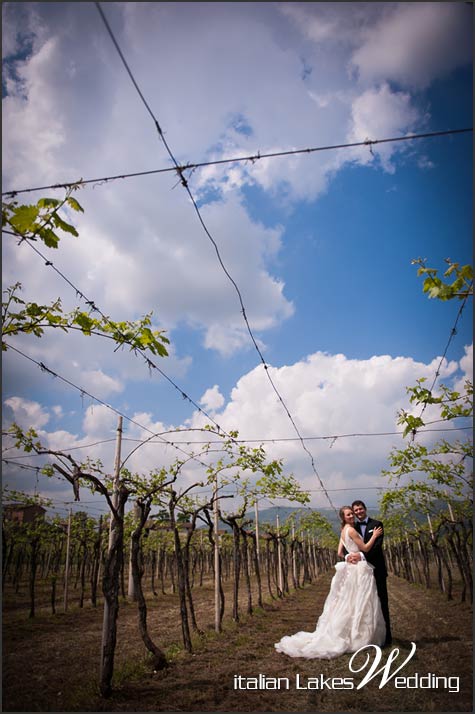 For a special toast Leslie gave Joshua a personalized sommelier sword to open the bottle.
Opening a bottle of champagne or sparkling wine with the stroke of a sabre, is an ancient tradition, dated back to 1700. Officers of the French Royal Guards used to do it to celebrate their victories on the battlefield. They needed to open their bottle of champagne in one stroke! We loved it!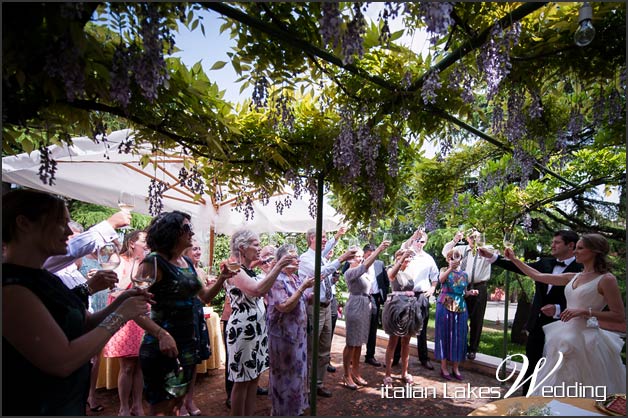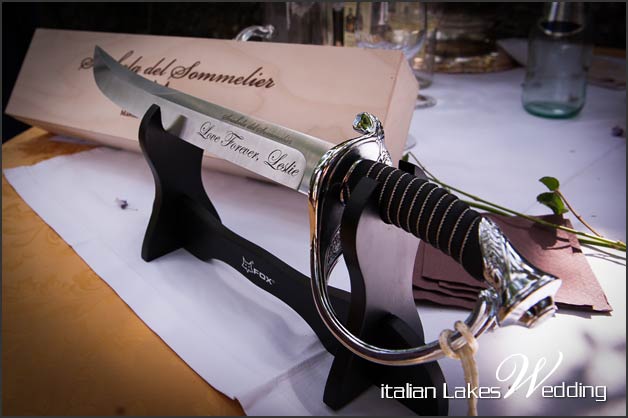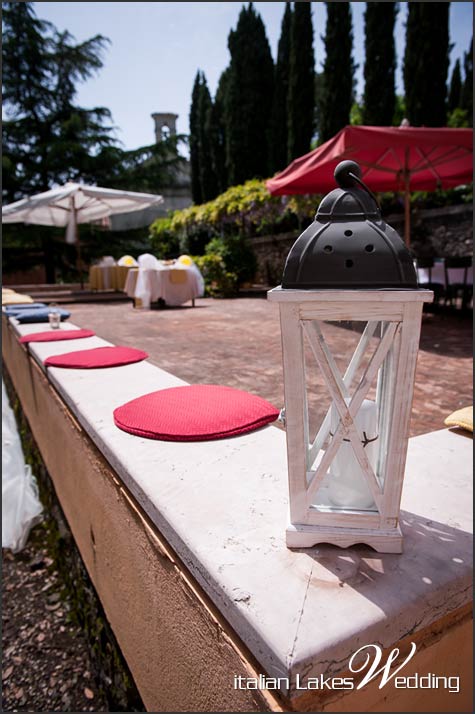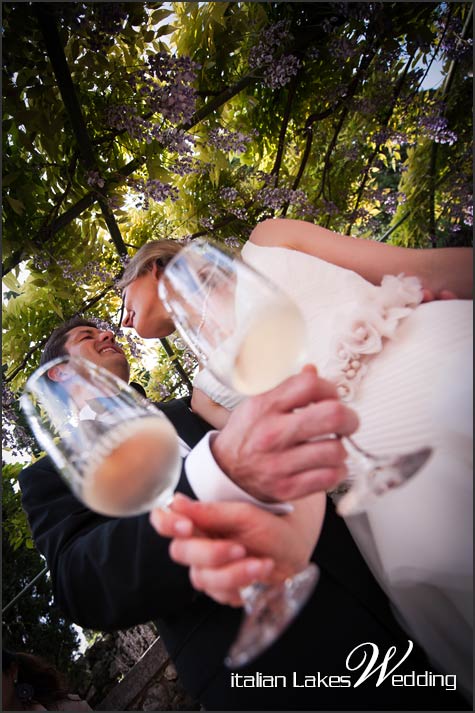 Today, Leslie and Joshua gave a new meaning to this gesture. This is a new beginning of their their life together. It is so chic and romantic. A great idea too!
A special thanks goes to young photographer Selene Pozzer of MPS photographers who gave us these wonderful shots for such a great day.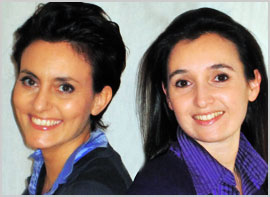 Angela and Katiuscia both work on Veneto region and Lake Garda. They will take you to discover traditions, savors and colors of Veneto region, not only on Lake Garda!
They can help and support you for a dream wedding on other wonderful locations such as Venice, Verona and Veneto gorgeous countryside where you could taste some of best wines of Italy.

For any information about wedding on Lake Garda please
contact Angela and Katiuscia