I'm really proud to tell you about Kelly and Robert's love story.
On a beautiful windy and sunny, day, Robert and Kelly said yes on Lake Como, one of the most incredible wedding destination in Italy.
Kelly and Robert are two young lovers coming from UK. They are absolutely in love with Italy, they love its food and its weather and of course its beauty.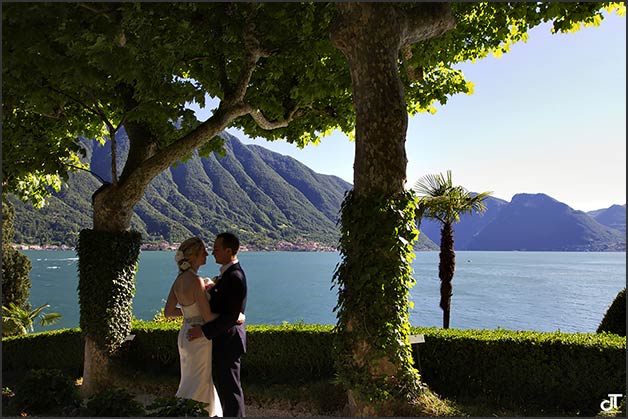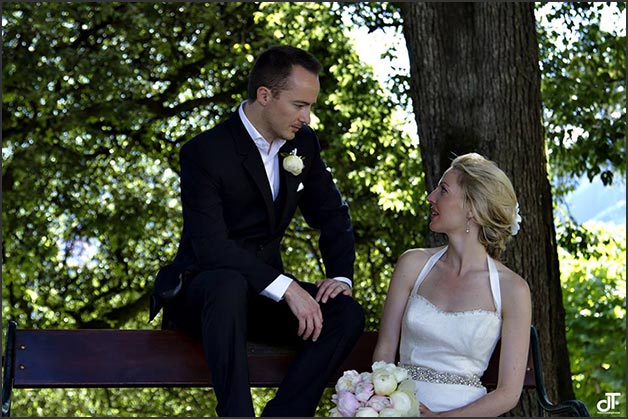 Getting ready at Grand Hotel Tremezzo Lake Como
irst time I spoke to Robert he was very decided. He wanted on the best accommodation available on Lake Como… we ended up at
Grand Hotel Tremezzo
top suite.
Grand Hotel Tremezzo recently renewed its top floor building stunning lake view suites with wide terraces and Jacuzzi baths overlooking the lake.
And this is exactly what Kelly and Robert chose for their 5 days honeymoon!
Our lovely couple decided to get married in the most intimate way.
They were just the two of them,
so romantic
.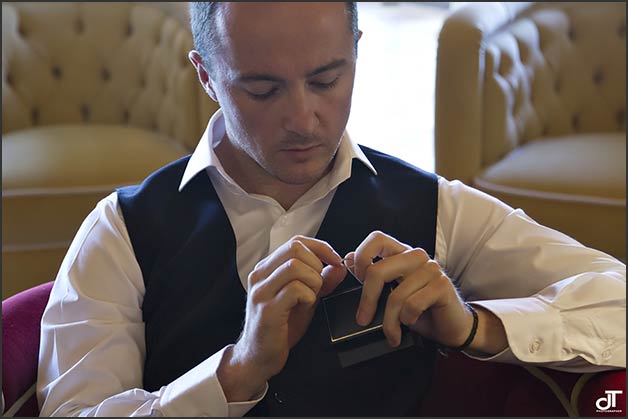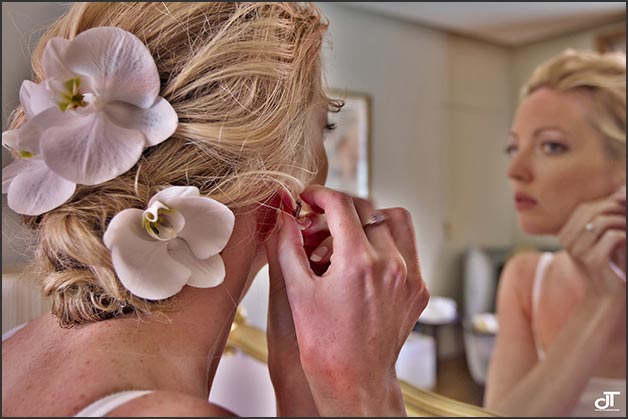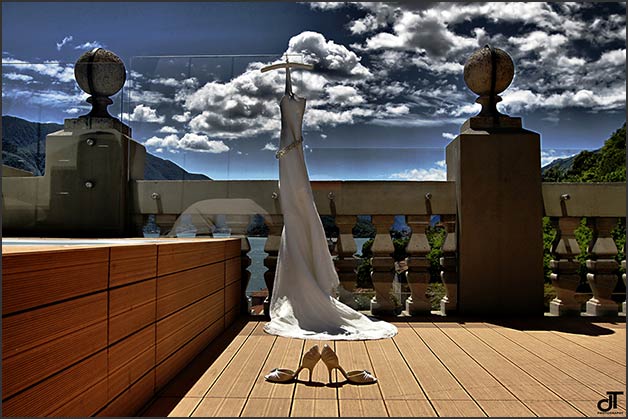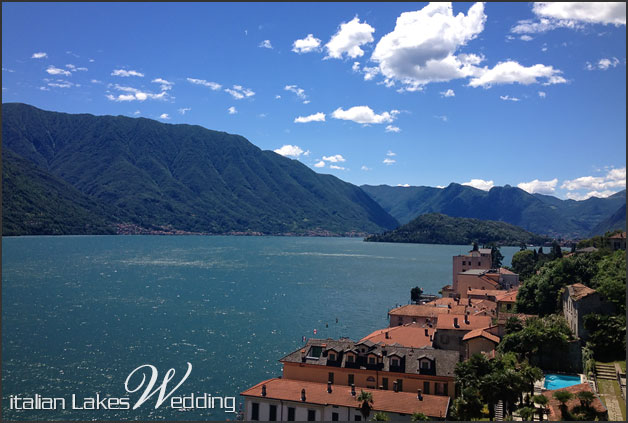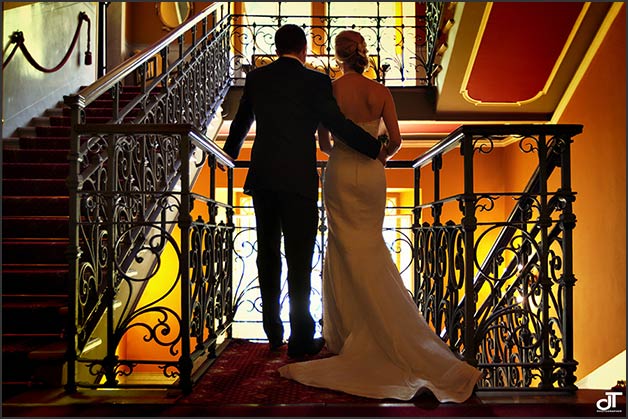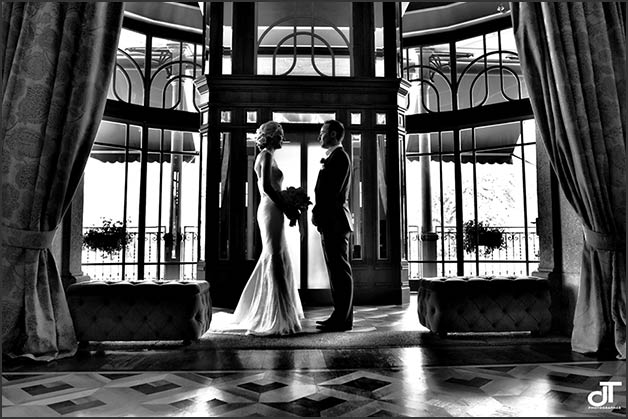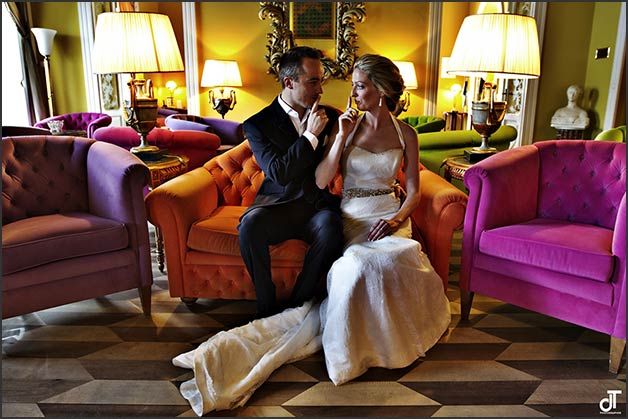 On the 24th of June 2013, Kelly and Robert had their big day.
They got ready in one of the beautiful and elegant suites at Grand Hotel Tremezzo: junior roof top suite.
Grand Hotel Tremezzo is located on the shores of Lake Como, right in front of Bellagio, close to Villa Carlotta, a real masterpiece of Lake Como.
Kelly and Robert's wedding day was even more dramatic thanks to beautiful weather. Day was windy, sunny and cloudy at same time! Getting ready, make-up and hair session was truly magic for them but for us too!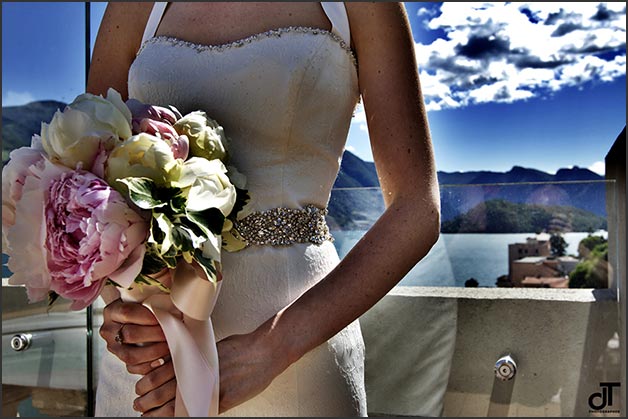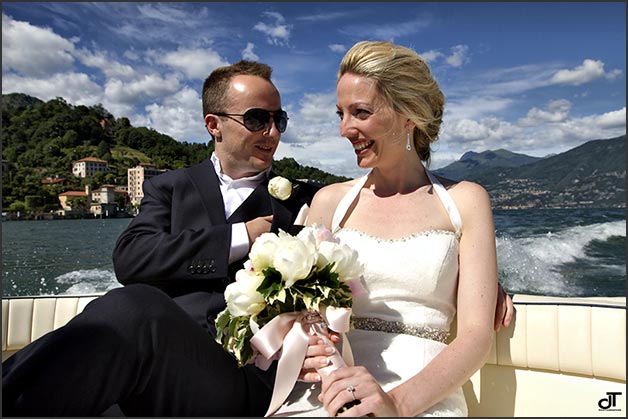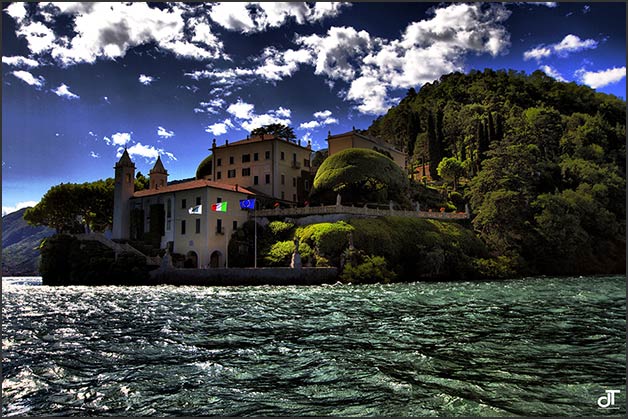 Civil Ceremony at Villa del Balbianello
Daniela Tanzi's pictures caught each single moment of this stunning day spent together with our couple.
Kelly was simply gorgeous in her elegant and refined dress matching a beautiful bouquet of fresh and perfumed peonies.
The groom, too, he was so handsome: believe the word of an experienced wedding planners!
Kelly and Robert's civil ceremony was held at Villa del Balbianello, one of the most exclusive and elegant wedding venues in Italy.
Villa del Balbianello is a charming and romantic venue, even beyond the expectations.
Its views combined with breathtaking lake color, meeting green hills are something really unique.
Kelly and Robert's wedding celebrant was the Mayor of Lenno town in person. We had the chance to be their witnesses! We almost cried because it was so moving!
Kelly and Robert were just gorgeous and truly happy!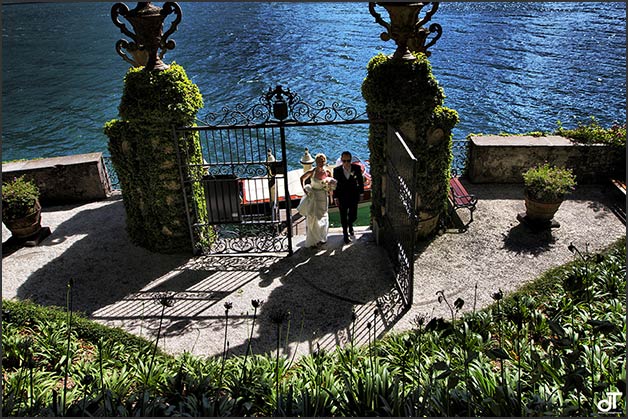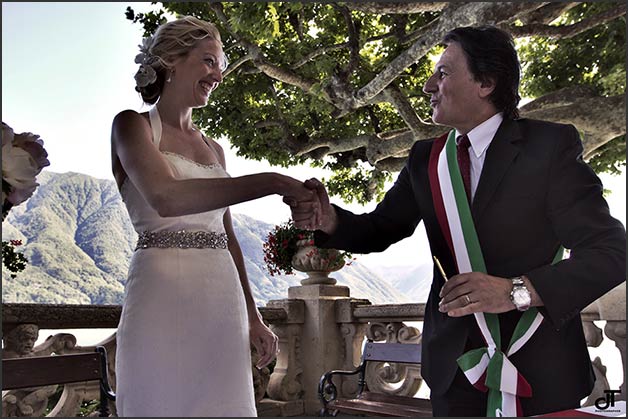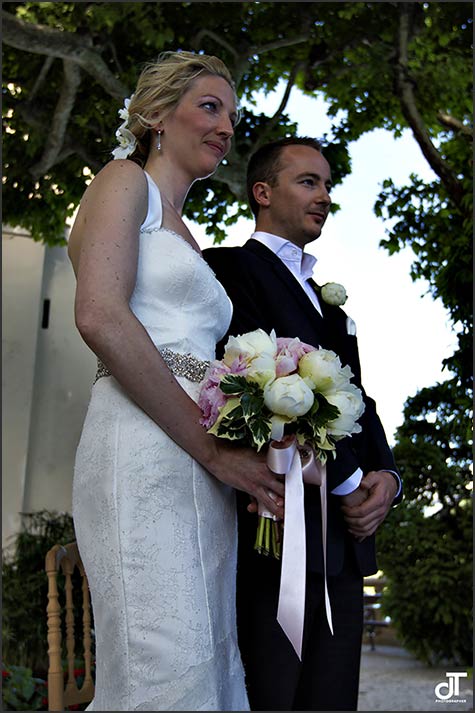 DANIELA TANZI WEDDING PHOTOGRAPHER
A special thank to
Daniela Tanzi
, a skilled photographer and filmmaker living and working on lake Como. She is specialized in International Fine Art Wedding, Fashion, Class and Reportage.
Daniela Tanzi works both in Italy and abroad. She worked on several reportages in many different counties and she also worked for a travel portal as photographer and editor.
Daniela Tanzi shoots always unusual photos, she tries to be always curious and out of ordinary:
www.danielatanzi.com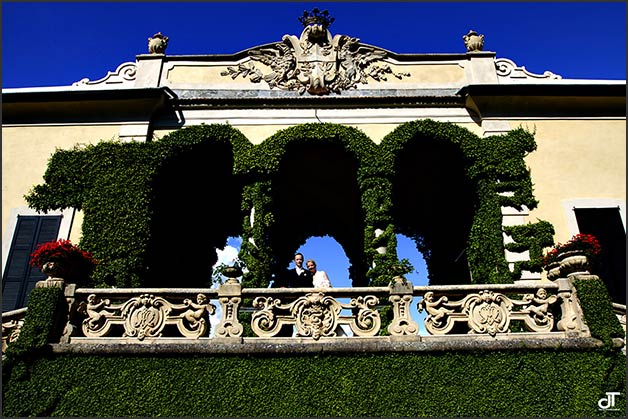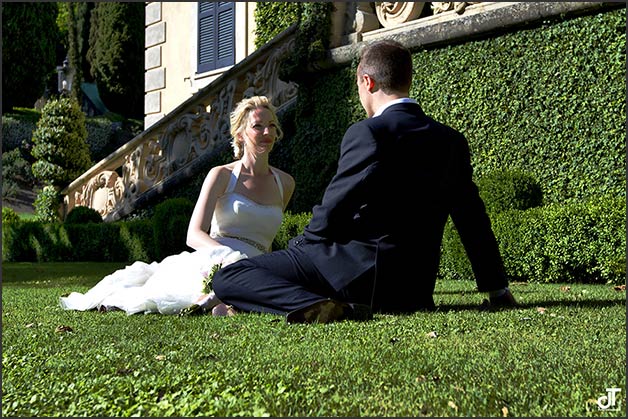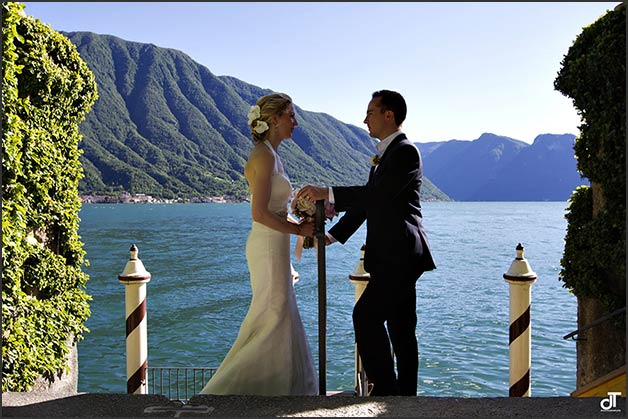 MAGIC MOMENTS ON THE BEACH
After the ceremony, Kelly and Robert, as husband and wife visited the gardens of Villa Balbianello where they took splendid pictures!
After a romantic photo session, Kelly and Robert headed towards a beautiful and quiet beach club on Lake Como.
The atmosphere was simply perfect. A cocktail, romantic moments and a delicious dinner for two on the beach. It was served by beach club of Lenno wonderful staff.
Light breeze, lake Como landscape, peace and two newlyweds… we couldn't ask for more!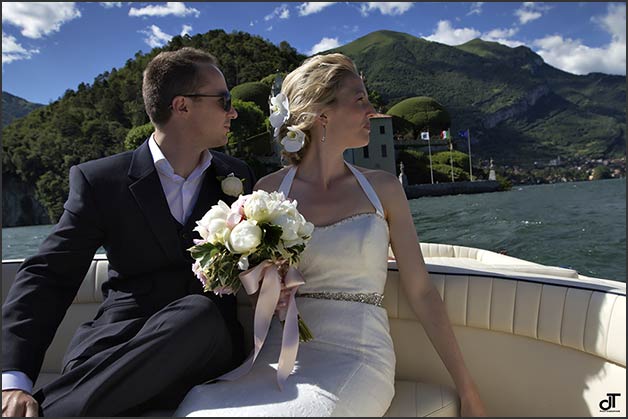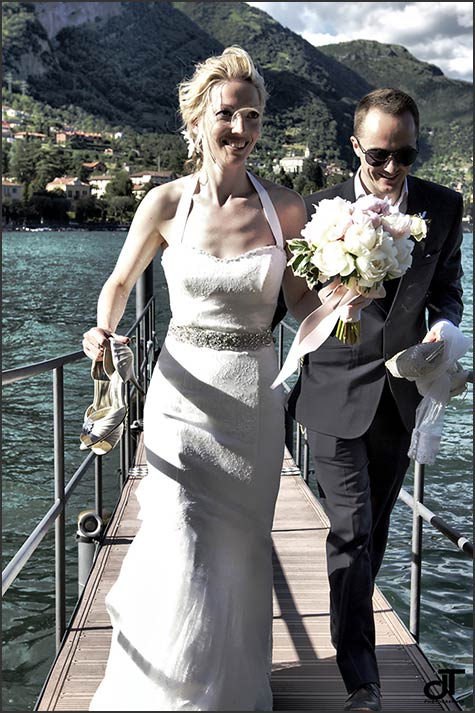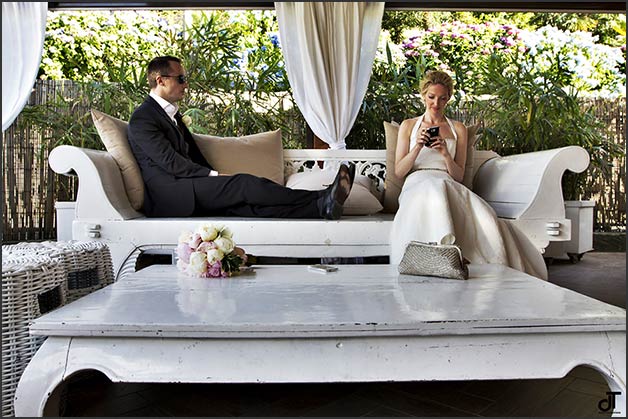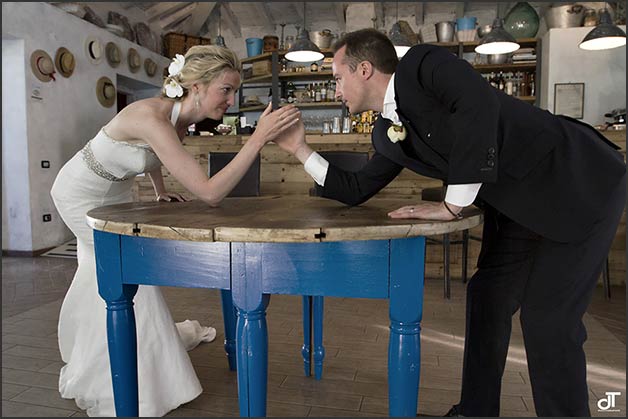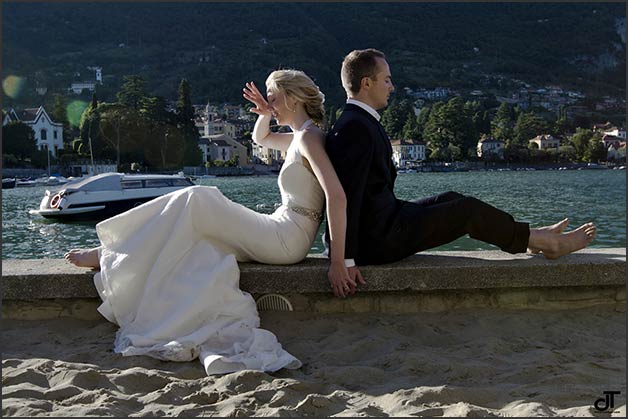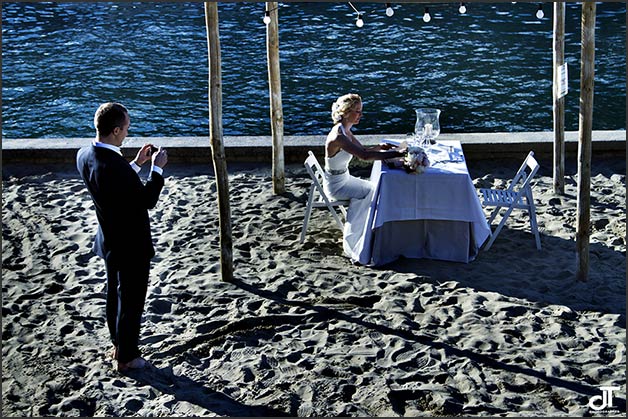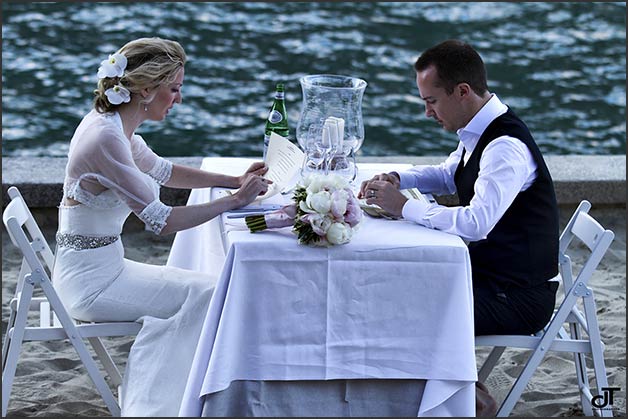 AN HAPPY END AS A ROMANTIC MOVIE…
Kelly and Robert were very excited about this special day! Incredibly happy too.
After their intimate toast, cut of the cake and a picture with us as a special memory of the day, Kelly and Robert got back to Grand Hotel Tremezzo by taxi boat. A happy end of a love story, just like in a movie!
Our young couple spent few days on Lake Como visiting the most beautiful and famous locations and enjoying Italian food, shopping, beauties and their stunning roof top suite at Grand Hotel Tremezzo!
Thank you Kelly and Robert, you made our week magic.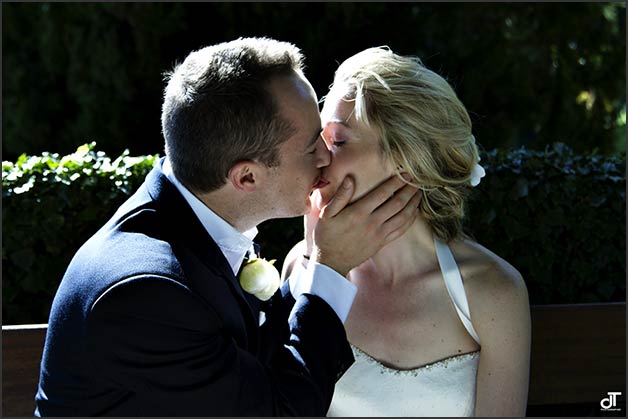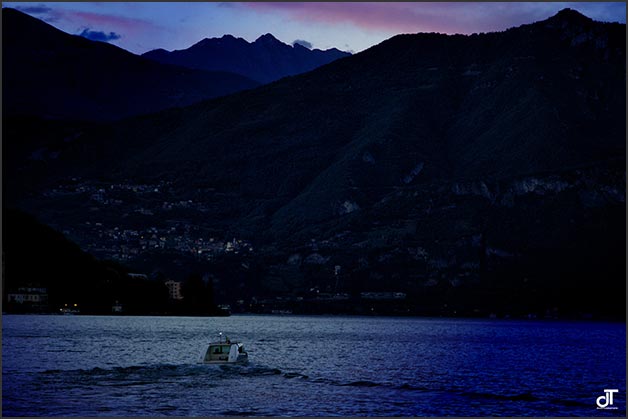 Alessandra Fabi
is the Italian Lakes Wedding's coordinator for
lake Como
area.
If your idea of wedding is refined, sophisticated and with a special attention to details, she's your perfect wedding planner!
She makes each client feel unique and she treats each wedding as if it were her own.
For any information about wedding on Lake Como CONTACT US