Today Leanne and Darren got married on Lake Maggiore.
After more than a year of planning this lovely Irish couple could not believe their wonderful day has finally come!
They were blessed by a wonderful sunny day on the Lake that allowed them to celebrate their ceremony outdoors just by the shores in the beautiful garden of Grand Hotel Dino in Baveno .
Just have a look to this great scenario, white, purple and lilac flowers for the bouquet of the bride and the wedding arch, simply perfect!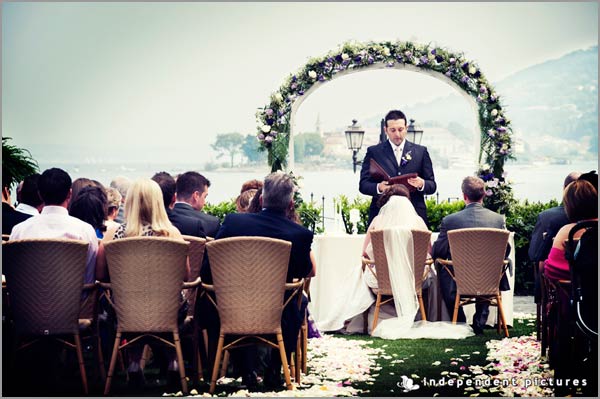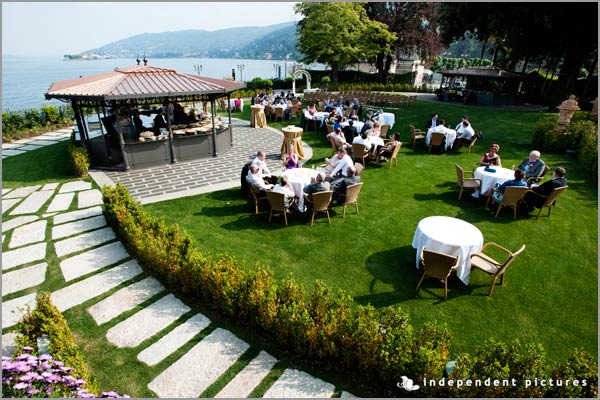 Lovely aperitif and dinner followed the ceremony and most of all they had a great dancing party until 2am with a lot of dances and fun!
A great party for sure, nobody will forget that for long time!
We will come back again speaking about this amazing day on Lake Maggiore with more images of the event and more details.
A special thank to Grand Hotel Dino in Baveno for their great professionalism and great staff and to Independent Pictures photographers Francesco and Andrea who gave us these great shots of a wonderful day on the Lake.