Today we would like to show you the very first pictures of Donna and Mark's wedding on Madonna del Sasso.
The church of Madonna del Sasso is very famous for the extraordinary view that you can enjoy from the courtyard in front of the church itself.
The bride and groom choose a symbolic blessing outdoor just on the edge of the rock of Madonna del Sasso with a stunning and romantic view on all Lake Orta and St. Julius Island.
A lovely, moving and sweet ceremony conducted by our celebrant Giuseppe.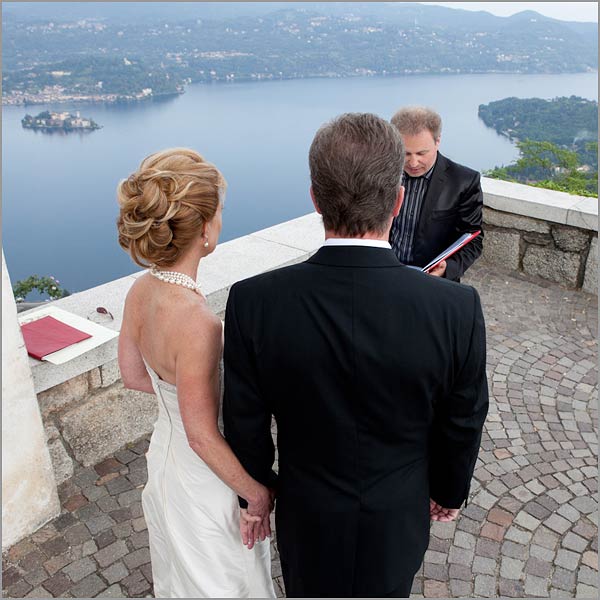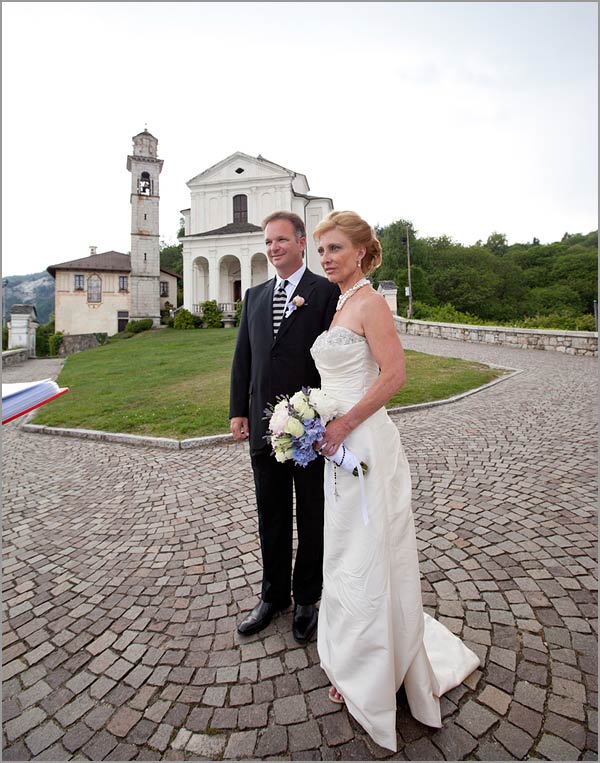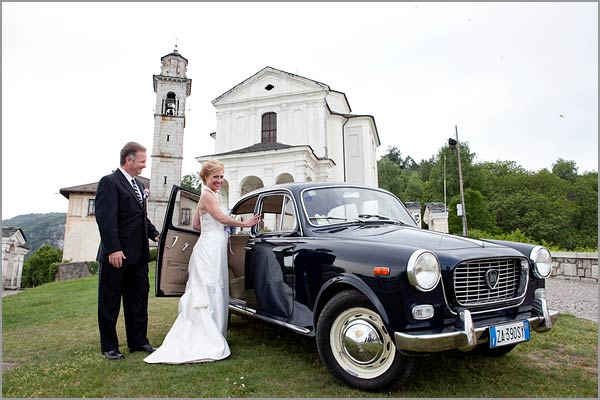 Have a look to the vintage car Donna and Mark used to reach Madonna del Sasso. It is a vintage Lancia Appia of the 60s.
A charming touch was also the bridal bouquet with pink peonies, white roses and a delicate touch of blue (something blue just as the tradition!) of lavander and hydrangeas.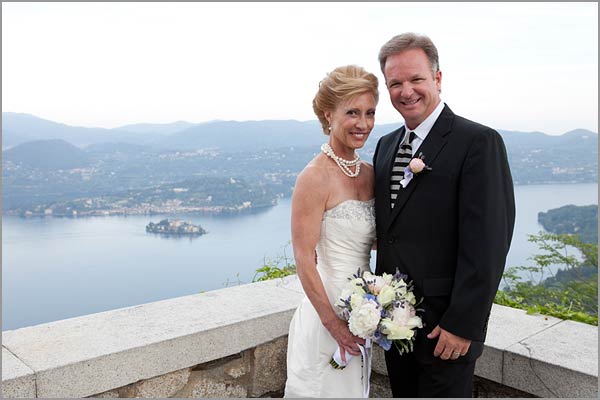 A special thank to Enrico Mocci photographer who released the pictures for Donna and Mark's wedding in a very short time! We will come back soon talking again about this romantic American couple who choose the amazing panormas of Lake Orta for their intimate Italian wedding!