Today we are discovering one among the most ancient villas in Lake Maggiore.
It still preserves the beauty of Victorian Age: Villa Claudia dei Marchesi dal Pozzo.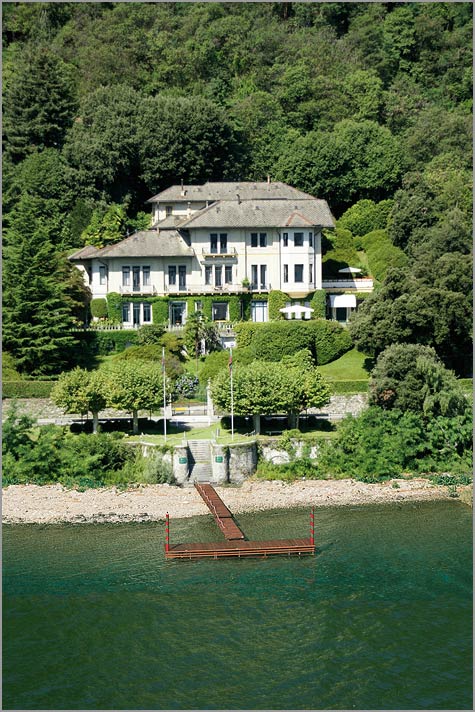 Villa Claudia dei Marchesi dal Pozzo is a unique wedding venue on Lake Maggiore.
Its main features are the following:
Breathtaking view on Lake Maggiore.
The possibility to celebrate a legal civil ceremony in its garden overlooking the lake, side the pool or in one of the rooms of the villa itself.
A wide park with swimming-pool. It is ideal for a lovely aperitif, dances or a relaxing after dinner.
A elegant reception area inside the wonderful rooms of the villa or in the wonderful outdoor space lake view.
Three amazing suites inside the villa with wide terraces for your accommodation.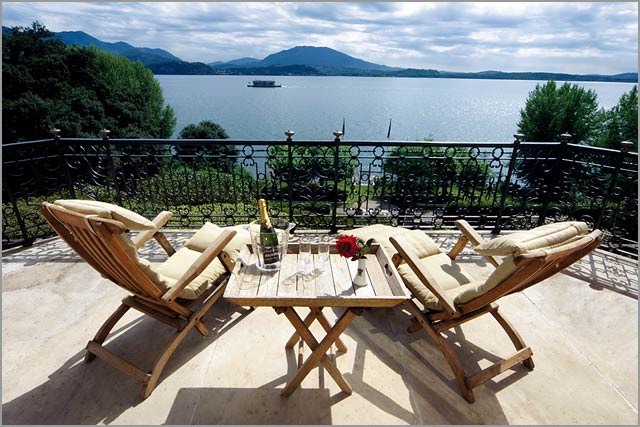 In Villa Claudia dei Marchesi dal Pozzo you can really enjoy the wonderful rooms having your reception inside them in a great atmosphere but you can also opt for the garden lake view.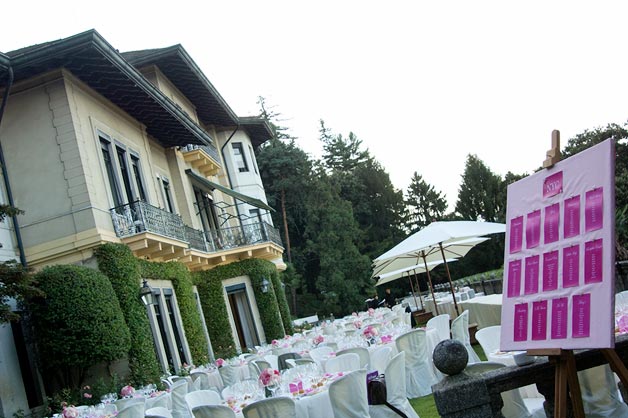 Villa Claudia dei Marchesi dal Pozzo is located in Belgirate a lovely little town facing Lake Maggiore few kilometers from Stresa and motor-way exit of Arona.
Thanks to its private pier you can reach the villa with a private motorboat right after a lovely boat tour for wedding pictures on the Borromeo Island and Gulf or a moving ceremony in one of the churches on the lake such as Chiesa Vecchia of Belgirate overlooking the lake or San Grato Church or San Donato curch in Brovello Carpugnino.
Since 1827, the year it was built, this wonderful ancient mansion has been related to weddings somehow.
The villa was itself a wedding gift to Princess Luisa dal Pozzo della Cisterna by her groom. They choose it as summer home and now the villa still owns to Dal Pozzo D'Annone Marquis.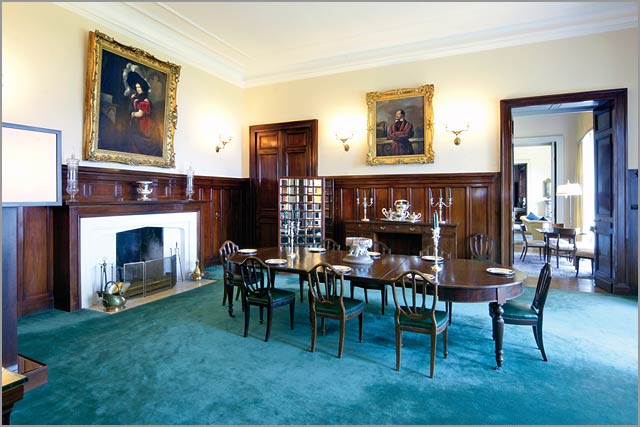 Charm and romanticism are surely great features of Villa Claudia.
Ancient furniture, precious 1500 pictures make it an authentic and unique destination perfectly keeping the Victorian style.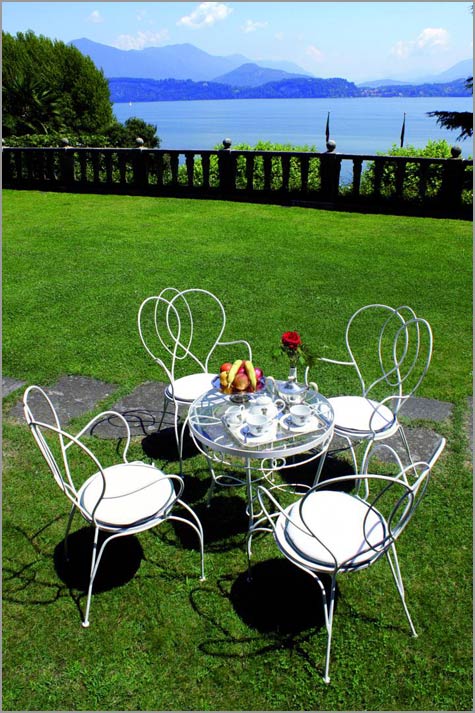 Another great feature of Villa Claudia dei Marchesi Dal Pozzo is its breathtaking panorama on Lake Maggiore. You could enjoy it from the garden terrace. A wonderful spot for a romantic open air civil ceremony or for a garden outdoor reception in the shades of big white umbrellas.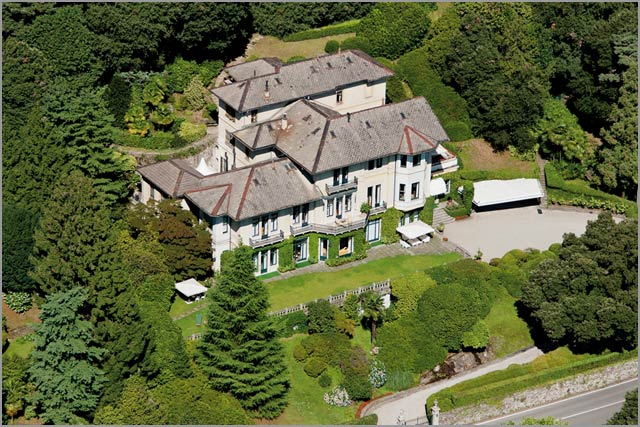 We cannot forget the secular park with its lovely path, huge conifers, waterfalls, rich flowered bushes such as azaleas, rhododendrons, hydrangeas, magnolias and camelias.
In all this green you will find Villa Claudia swimming pool. It is the perfect spot for a civil ceremony too or a elegant aperitif, dances or relaxing after dinner time.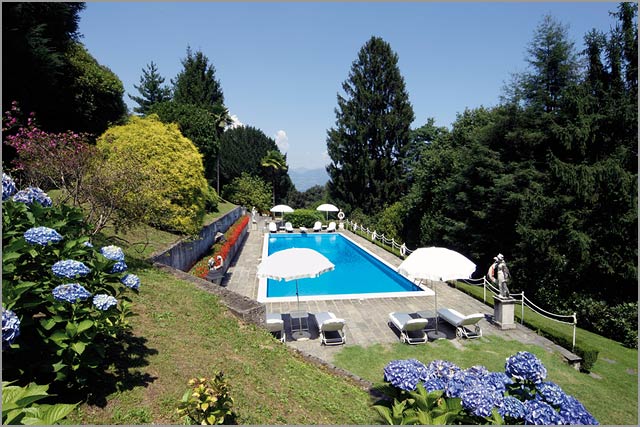 For your wedding reception you could get for wonderful rooms overlooking the terrace and Lake Maggiore. They can fit in total 160 guests.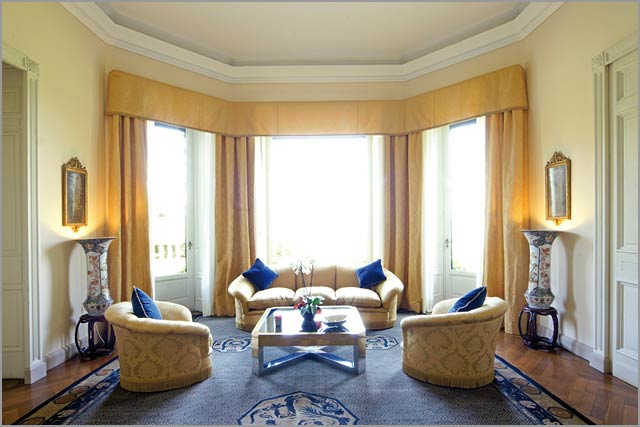 There is also a wide parking area with a bright illumination at night at complete disposal of your guests.
To complete the picture Villa Claudia and its owner Marquis Dal Pozzo d'Annone give the possibility to stay overnight in one of the wonderful suite: Camelia, Azalea and Rododendro. They are all located on the first noble floor of the villa and they all have an evocative terraces overlooking the lake.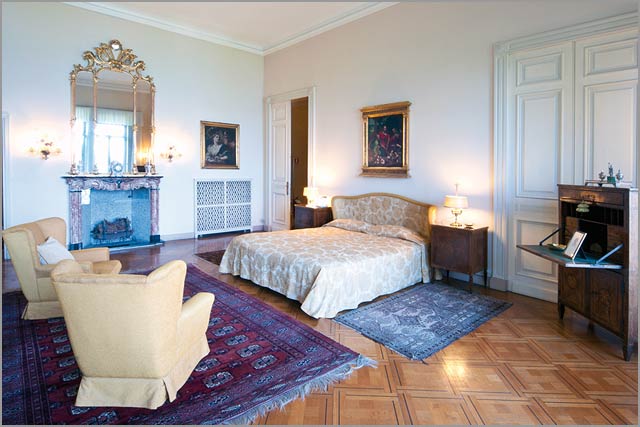 Villa Claudia dei Marchesi Dal Pozzo is a timeless, relaxing venue. It is an ideal venue for your wedding day. You will appreciate the magnificent park, the breathtaking view on the lake and the elegance of its rooms fine and romantic.
Your amazing dream on Lake Maggiore!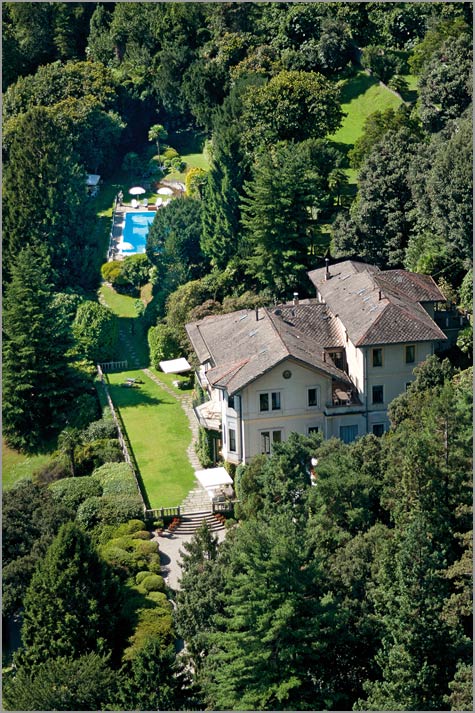 For further information please contact VILLA CLAUDIA DEI MARCHESI DAL POZZO using the form below:

VILLA CLAUDIA DEI MARCHESI DAL POZZO - Request for further information, availability or rates
My name is Valentina and I work as wedding coordinator on Lake Orta and Lake Maggiore.
Before being a wedding planner and coordinator I worked for an American company planning events. I turned into wedding planning for SposiamoVi group, more than 5 years ago. Since Italian Lakes Wedding was founded I work with them to make bride and groom's dreams come true on this wonderful Lakes of North West Italy and Piemonte region.

l love creating with my couples the perfect event for them following their wishes and needs, helping to find the best solution for their ideas and budget.
I like meeting people talking with them and know more about their cultures and traditions. I do like sharing Italian customs with them and working in team with couples to let them experience a real and dreamy Italian wedding!

I will be pleased to guide couples along lovely traditional and pedestrian roads of Orta village discovering the beauty of this romantic Lake between villas, traditional restaurants wonderful churches and enchanting St. Julius Island.
I will be happy to let couples discover bigger and charming Lake Maggiore with its Borromeo Islands, wonderful hotels and villas overlooking the waters.

I'm sure you would be amazed by the beauty of these special corners of Italy so I'm simply wait for you for a lovely experience to create and live together.

For any information about wedding on Lake Orta or Lake Maggiore please CONTACT ME.