e are finally back!!! 
How fun is staring all over again a new wedding season with fantastic couples and wonderful weddings. As usual we are here to tell you how was our
2017 wedding season
kick off and we will keep on telling it up to the end of the season so stay tuned.
 For these very first Spring months we have lovely weddings on Lake Maggiore, Lake Garda, Valpolicella Countryside, Lake Como, Lake Orta, Lake Bracciano, Apulia and Venice.
How many events to tell you about. Our planners were super busy in creating fabulous
weddings in Italy
.
We start with some events in April for a real kick off and them some more in May for the beginning of our summer weddings!
The 1st of April La Piccola Selva Floral Designer followed for us Erica and Mauro's wedding on Lake Maggiore.
 On a warm day in the beginning of this 2017 spring Erica and Mauro tied the knot with a Roman Catholic ceremony in the Ancient Church of Belgirate with a wonderful reception to follow at Grand Hotel Dino. Erica had a wonderful and romantic bridal bouquet made with freesias, roses and hypericum berries. Bride and groom chose the sound of a sax to accompany the ceremony and the recessional of bride and groom. Very original indeed.

Photos by Italian Wedding Company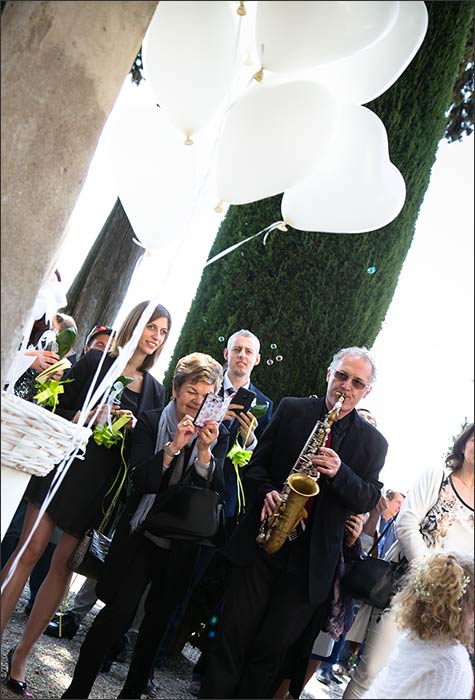 Veronica and Stefano's wedding
on
22nd April
! We are talking about our
Veronica
!! Yes our
wedding planner Veronica
who is part of Lake Como team with Alessandra got married! Massive Congratulations from all our group! 
So what happens when a wedding planner got married? Wonderful things for sure!

Veronica and Stefano got married on Lake Orta as Stefano is from Lake Orta area. They tied the knot in wonderful Church of Madonna della Bocciola overlooking Lake Orta. The church is enchanting and accepts only few weddings per year, Veronica and Stefano were lucky enough to have the possibility to celebrate their Roman Catholic ceremony here.
 Veronica arrived on a fun 70s car and at the ceremony all friends and families were present.
For their reception Veronica and Stefano opted for a very intimate reception with family only by the shores of Lake Orta at Ristorante Il Giardinetto.

Veronica wanted a Japanese themed wedding decor and she made by hand 400 paper cranes to decorate the reception room. A Japanese tradition says that hey bring good luck! So fun!

Centrepieces recalled Japanese style too with long branches with paper cranes hanged on them and on foot romantic pink and coral peonies.
Well we will be back to tell you more about this amazing event and I'm sure Veronica will do it for us!

Photos by Italian Wedding Company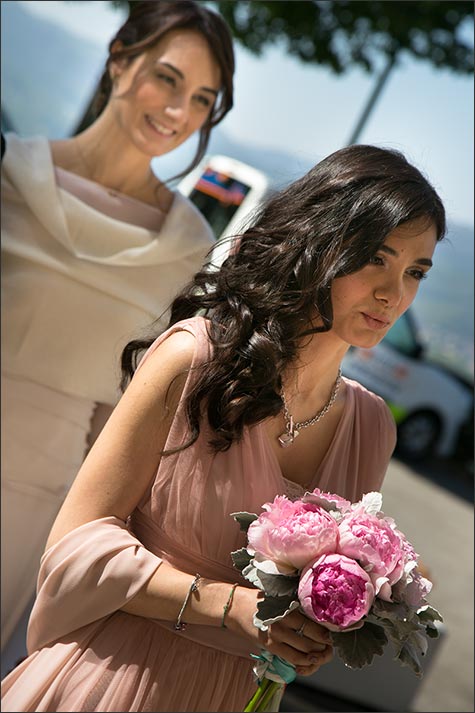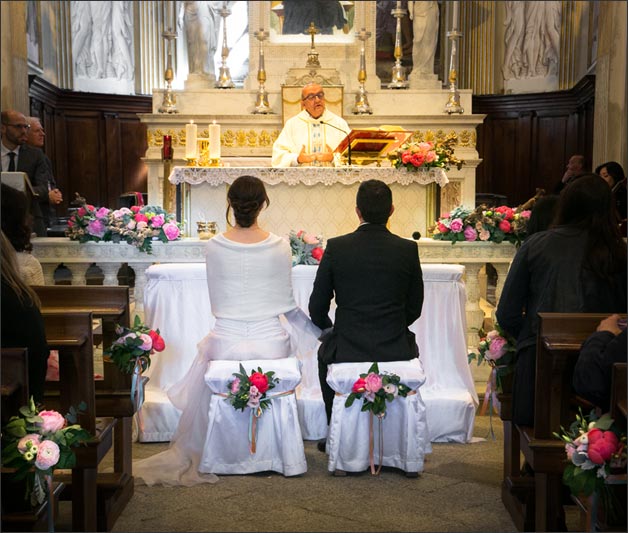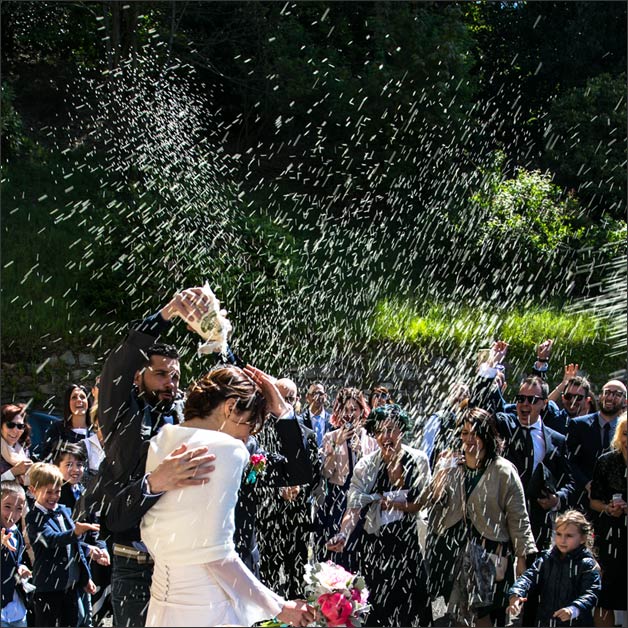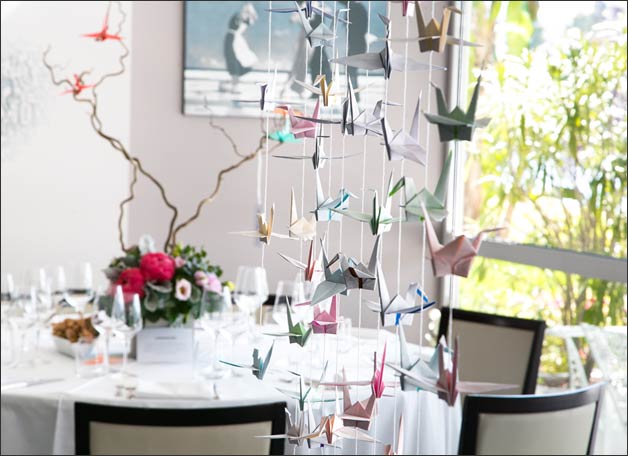 On April 26th our planners for Lake Como planned a romantic wedding on Lake Como: Melissa and Brian's.
 They are both Canadian and they chose to elope on Lake Como on a date that was dear to them.
 Groom wore his traditional Scottish kilt being of Scottish heritage and Melissa wore a romantic laces wedding dress. Violins accompanied the ceremony that took place at Villa del Balbianello under its enchanting loggia. 
Some photos in the gardens of the villa a small aperitif and a boat tour that lead them to their romantic meal embellished with vintage details and flowers.

Photos by Cristiano Ostinelli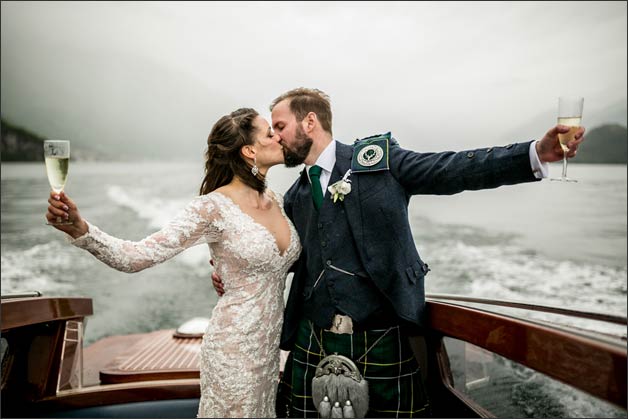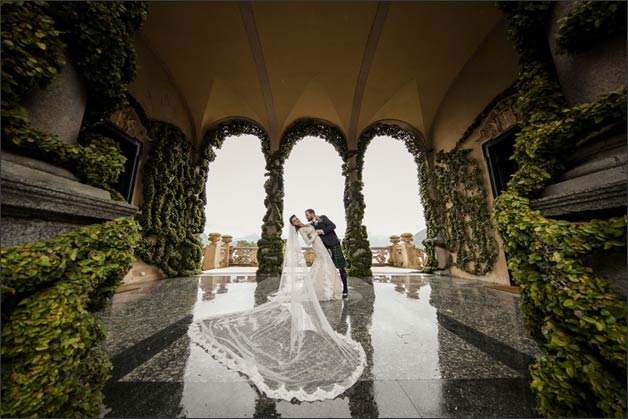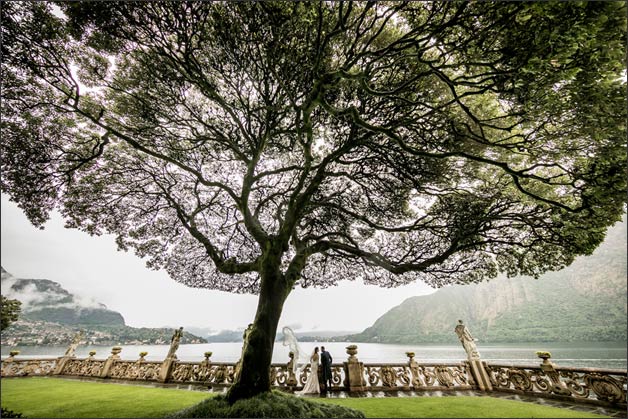 On April 30th our planner Valentina followed sweet Daiana and Luca's wedding. 
Diana and Luca and their wonderful family live close by Lake Maggiore and they chose this amazing destination for their intimate wedding. 
Civil Ceremony was planned at Villa Giulia overlooking an amazing view over the Lake. Diana was so pretty in her ivory golden silk dress.and Luca in turn was very handsome indeed.
 At the ceremony only close family and Daiana and Luca's kids were present.
 After the ceremony and some lovely pictures a boat trip took them all to Pescatori Island where an intimate meal was planned in a private room overlooking the Lake. 

Photos by Alessandro Ambrosetti and Mario Pierguidi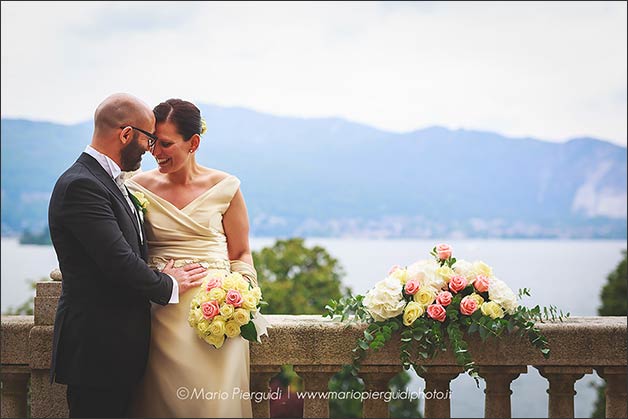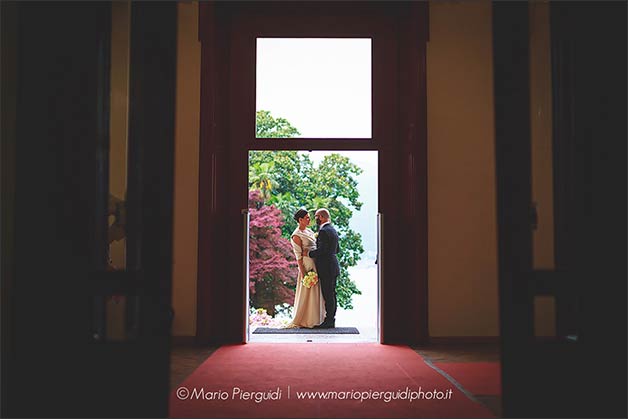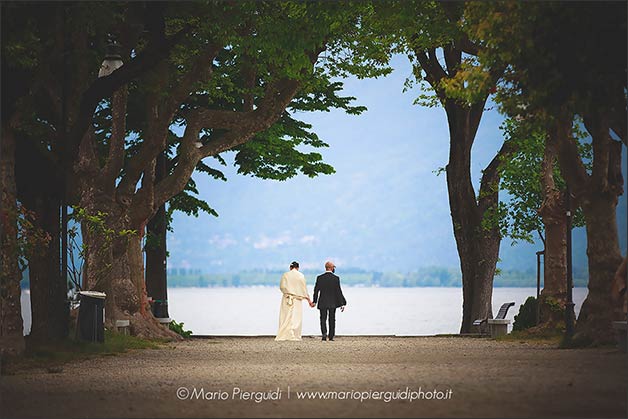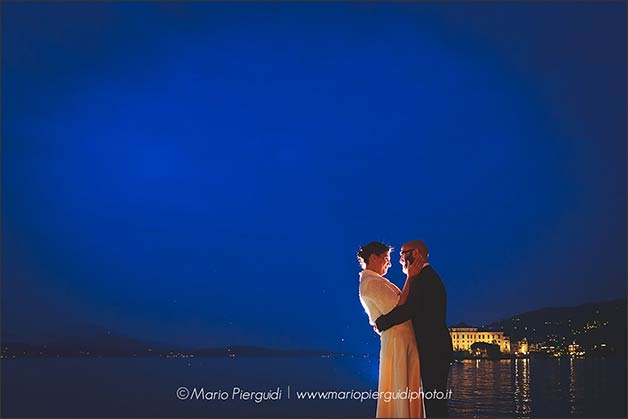 And we jump to May with some many other weddings planned by our great team.

We start with a wedding planned by Katiuscia on Lake Garda on 7h May: Ellie and Martin's wedding. 
They opted for a romantic civil ceremony on top of Castello di Malcesine tower with small but very natural and chic floral decorations.
After the ceremony Katiuscia planned for them a short transfer to reach a pretty restaurant by the hills over Lake Garda overlooking a fantastic view.

Photos by Lorenzo Poli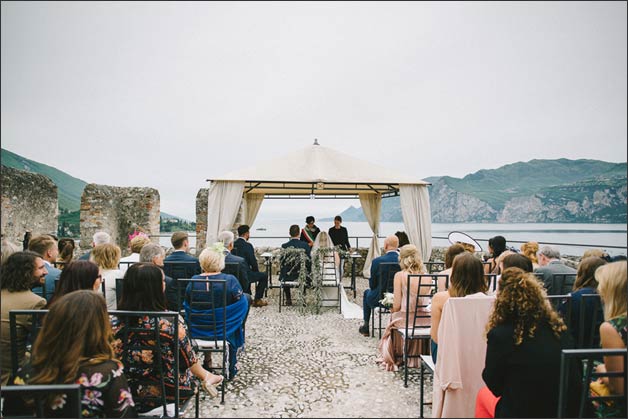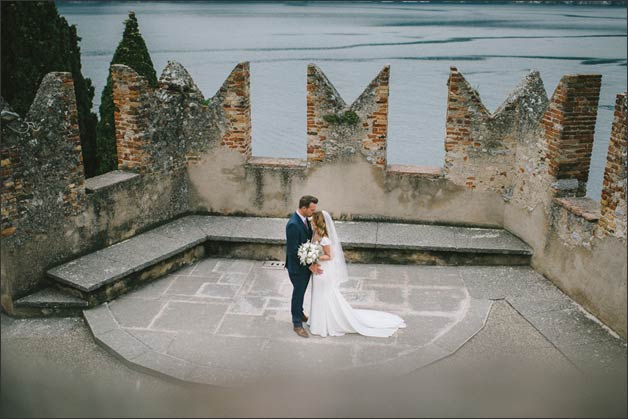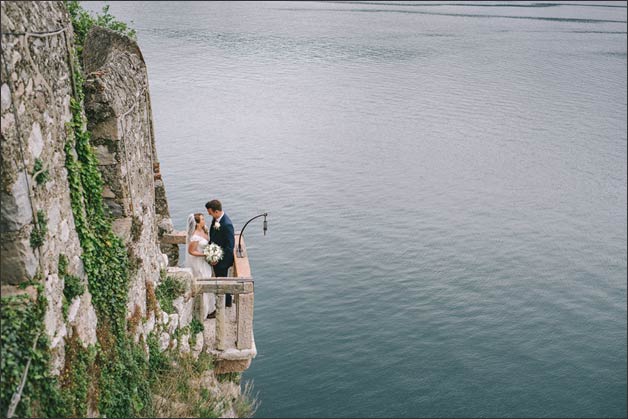 Katiuscia followed also another lovely wedding on 15th May: Veronica and Kyle's.
 They came from US to get married in Italy to make their dream come true.
 They opted for a pretty Roman Catholic elopement ceremony in a pretty church in Pieve di San Giorgio in Valpolicella Countryside with some enchanting photos on Monte Baldo and a romantic dinner in a small restaurant on Lake Garda.

Photos by: David Christian Lichtag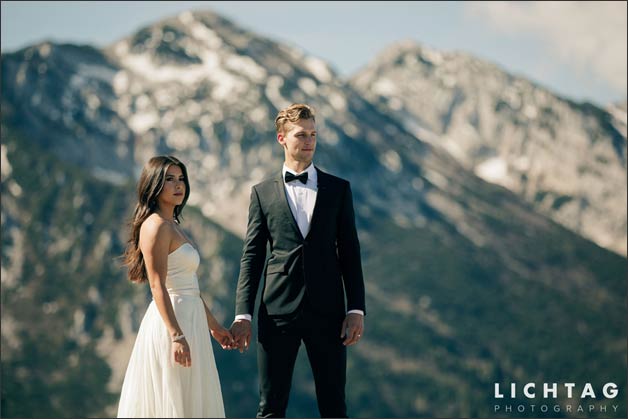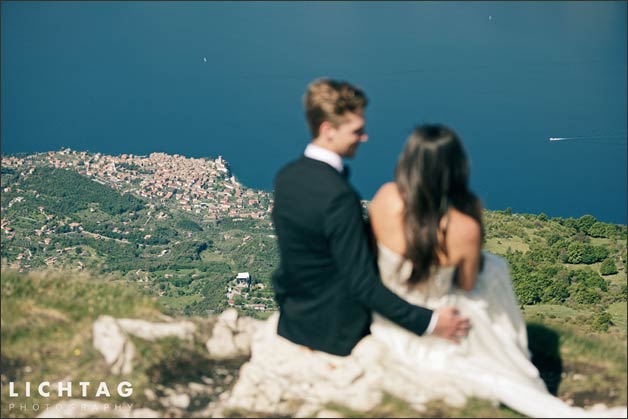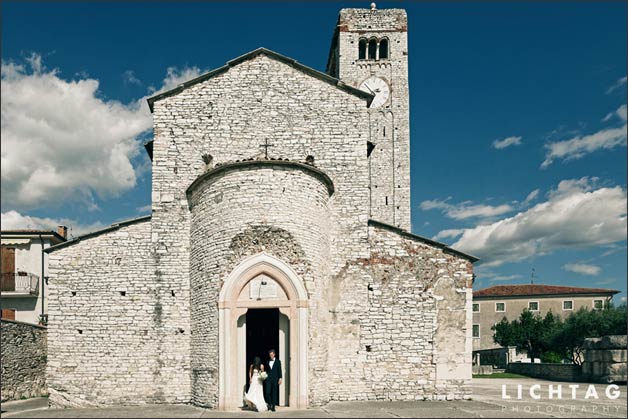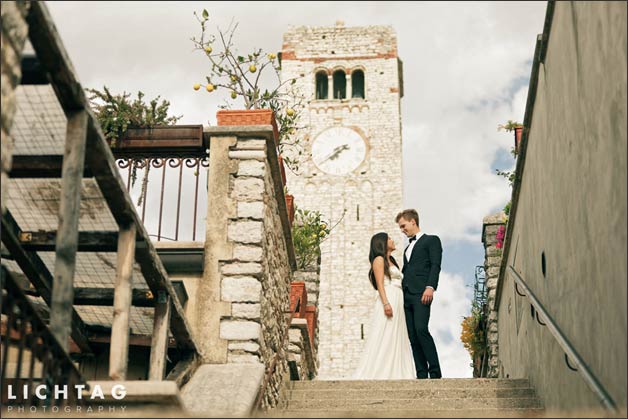 On May 20th La Piccola Selva Floral Designer followed for us a unique event: the very first same-sex legal civil ceremony on Lake Orta: Marco and Mario tied the knot at Villa Bossi just by Lake Orta shores. 
We already spoke about this special event in a dedicated post but we loved to add this event to our Just married page. It was a real pleasure to be chosen by these two guys to be part of such a great and remarkable event!

Photos by Italian Wedding Company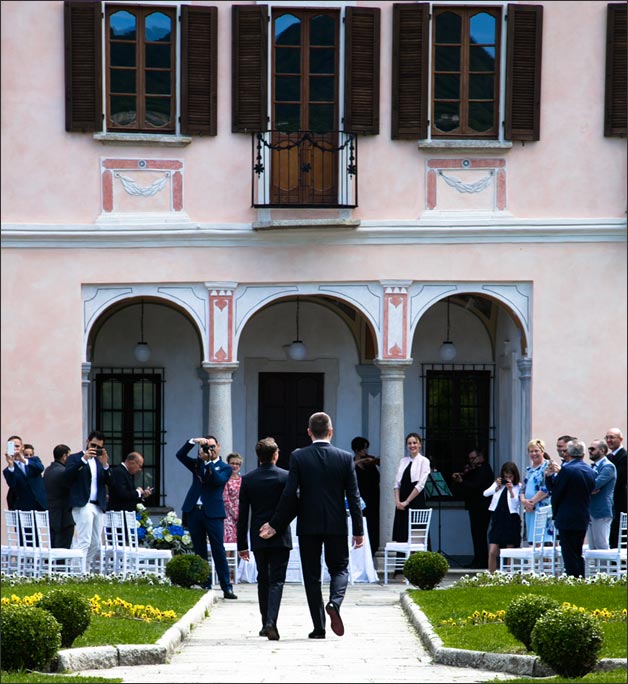 On May 28th our team was really busy!

Lake Como team followed three events and Katiuscia another but let's see them all.
Alessandra and Veronica followed Crystal and John's wedding. They are two lovely American guys with Korean heritage.
 Civil ceremony was planned at Villa del Balbianello, a simple yet very chic ceremony as bride really wanted to enjoy the beauty of the venue. For the reception in a restaurant by the shores she opted for a rich floral decoration on her long table. All guests were simply breathless buy the beauty of the decor.
Photos by: David Christian Lichtag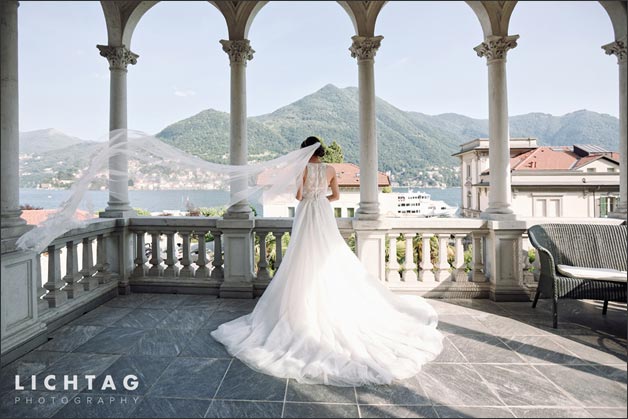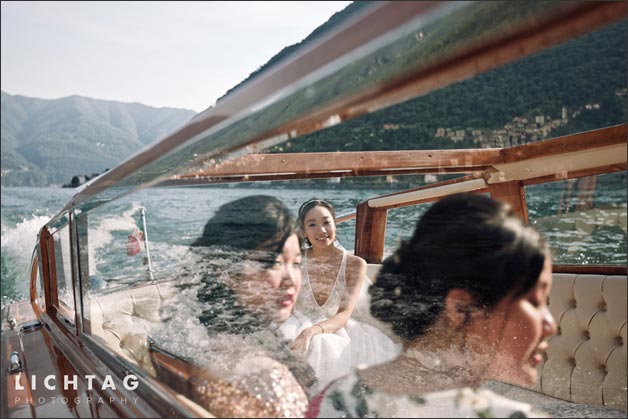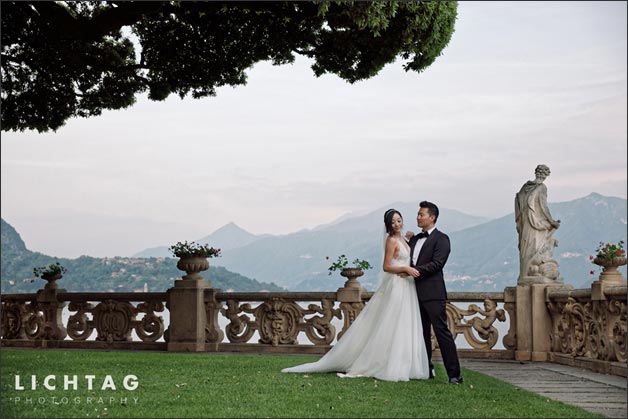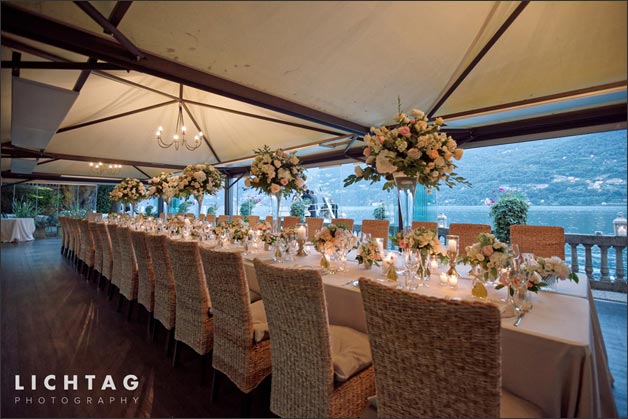 On the same day Alessandra and Veronica also followed Donna and Marc's elope.
 A romantic symbolic ceremony on Isola Comancina on Lake Como, a unique destination for sure.
 After a moving ceremony bride and groom had a lovely boat tour on the lake and amazing wedding photos. Celebratory meal was planned at Casta Diva 5 Stars resort. An exclusive day for sure!

Photos by Davide Zanoni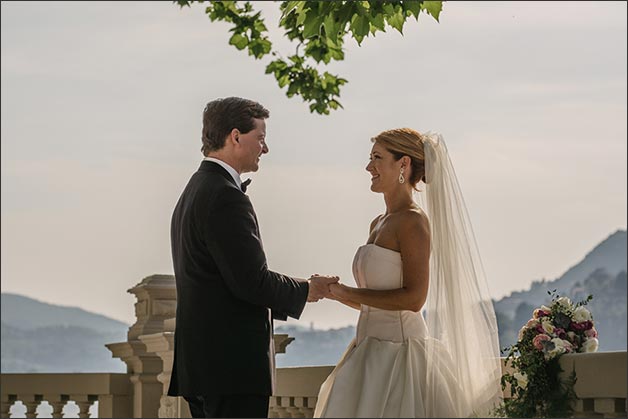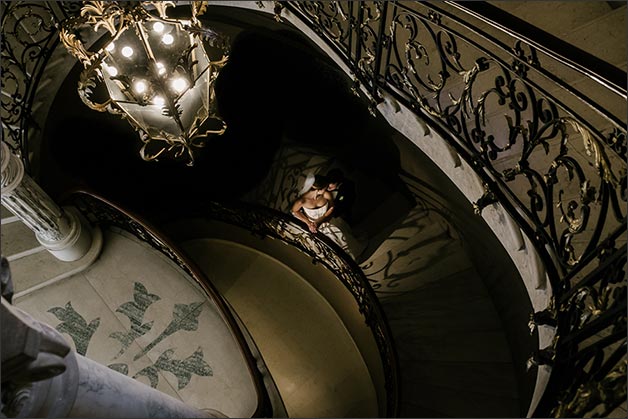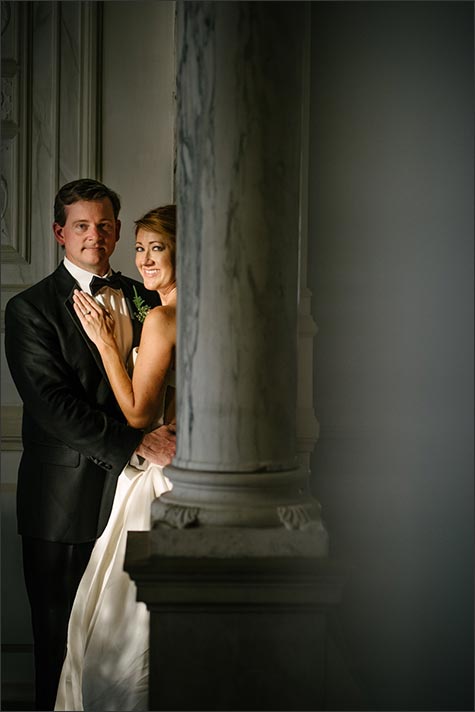 And Lake Como third event for the day was Tara and William's elope.
 A romantic ceremony at Villa del Balbianello.
 Getting ready was planned at amazing Villa Serbelloni where bride any groom also got back for their celebratory dinner.
 Tara and William took the boat to reach Villa del Balbianello where a moving ceremony was planned with romantic wedding photos to follow.
Photos by DS Visuals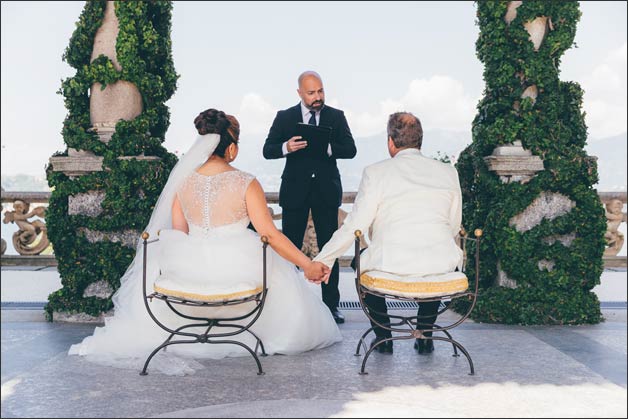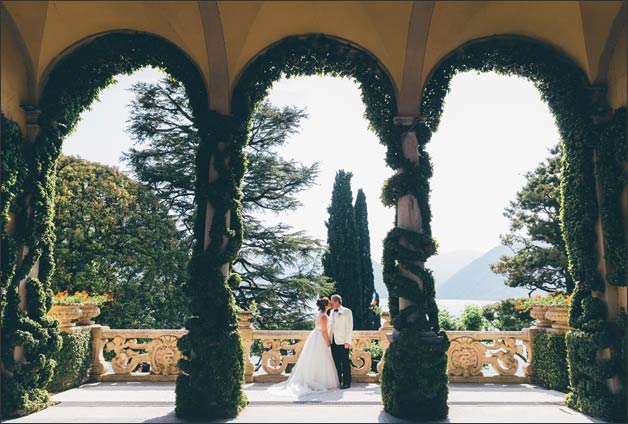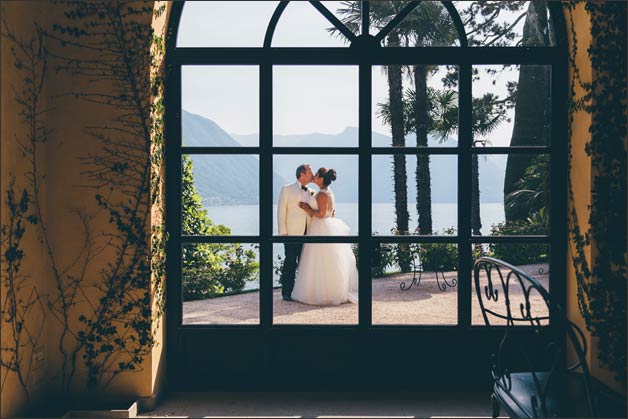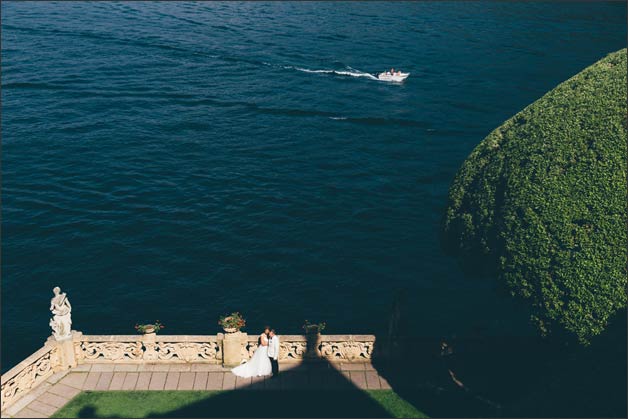 As we mentioned on the sam day Katiuscia followed a wedding in Venice: Flavia and Andrew's.
 Bride and groom wanted a protestant ceremony by Grand Canal accompanied by a string quartet. Some enchanting wedding photos in Venice and a dinner on a terrace overlooking the city panorama for their reception. For the evening entertainment they choose fun music of a dj and belly dances to honor Andrew Arabian heritage.

Photos by Independent Pictures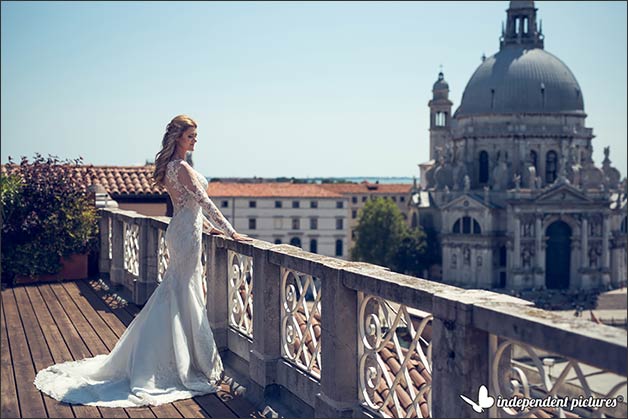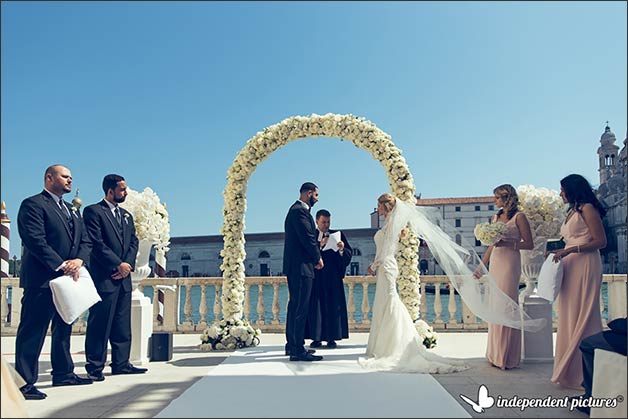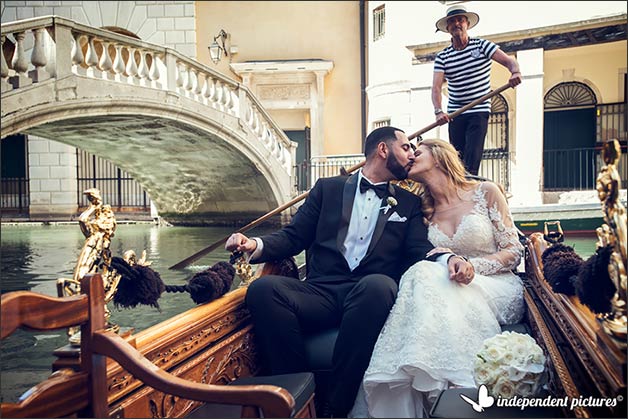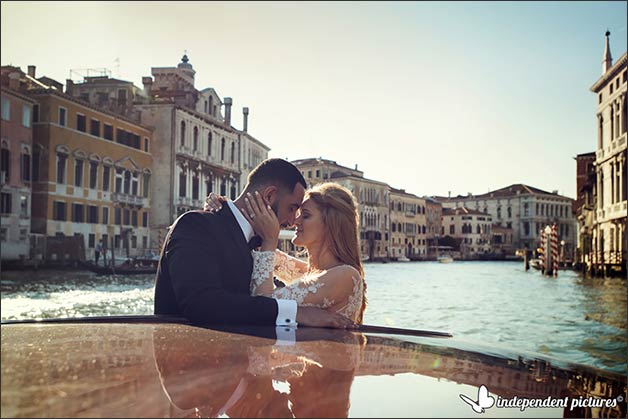 We move Souther Italy for the last two events of May 2017.
On May 30th Stefania followed a romantic elope on Lake Bracciano. 
Yamaha and Andrew coming from Hawaii tied the knot under a wonderful Huppa just by the shores of romantic and natural Lake Bracciano.
 They also wanted to have an aerial video that we would love to show you soon to keep amazing memories of the day.

Photos by Emiliano Allegrezza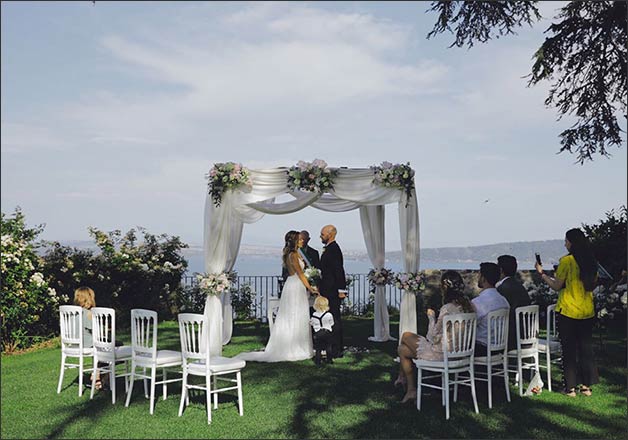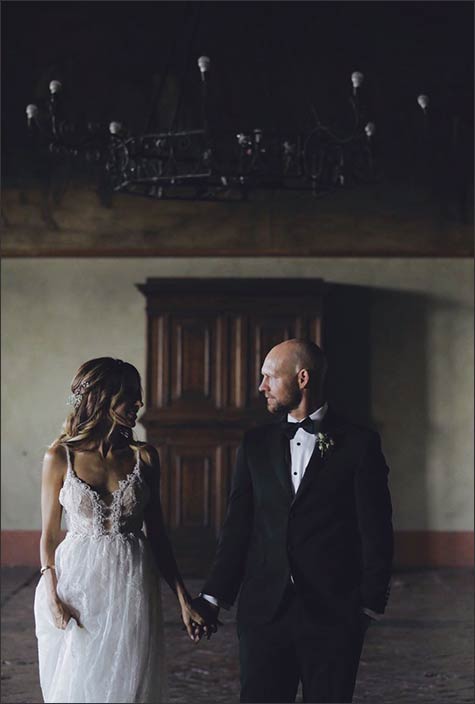 On May 31st Michela and Michela followed a wonderful country wedding in Apulia: Laura and Karl's special day.
They came from UK with about 75 guests and they opted for a romantic symbolic ceremony in the countryside in a Masseria close to Brindisi just by a secular olive tree.
 A special thanks to Michela Solito our Apulia Celebrant.
Decorations were all made with white flowers and baby's breath. Bride also added a touch of gold to enrich the decor. During the ceremony bride and groom opted for wine blessing wearing fun aprons keeping away spots! 
Reception set up was planned with squared tables and rustic corners where guests could taste Apulian traditional food.
 A fun party to follow after the wedding cake cut under the stars by the swimming pool. A day to remember!

Photos by Francesco Gravina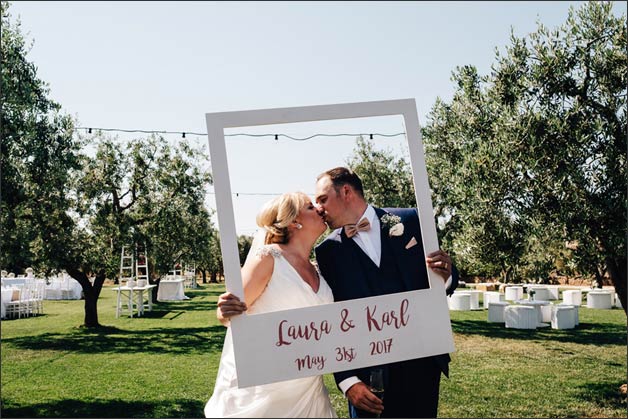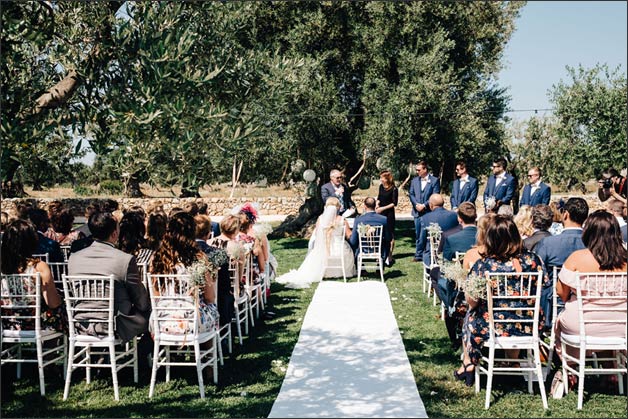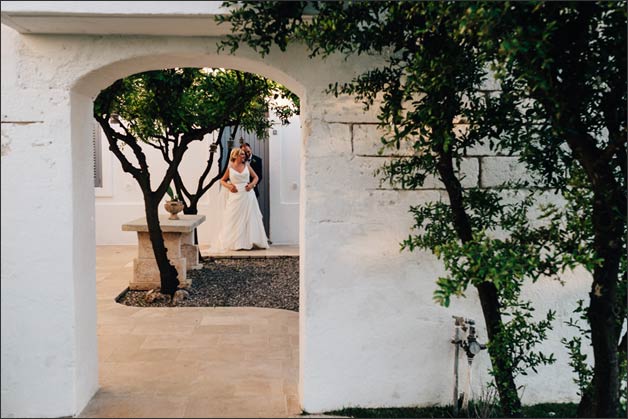 As usual thanks to all professionals involved in these amazing wedding and to bride and groom who choose us as their planners for their special wedding in Italy!
 We are always pleased and grateful to share amazing moments of your lives with you.
 What a great way to start our Wedding season…
June is coming and it is really hot… with many other events to come! Stay tuned