etting married in
Chiesa Vecchia of Belgirate
(literally
Old Church of Belgirate
) is just like a leap in the past, in art and nature.
A romantic church of 1100 located in the hills of village of
Belgirate
ovelooking a fantastic view over Lake Maggiore
.
Chiesa Vecchia of Belgirate
is a very special venue to consider for an idyllic
Roman Catholic wedding
. Let's see all the features for a solution like this. Photos by
Ordine della Giarrettiera
and
Mauro De Luca
(Italian Lakes Wedding).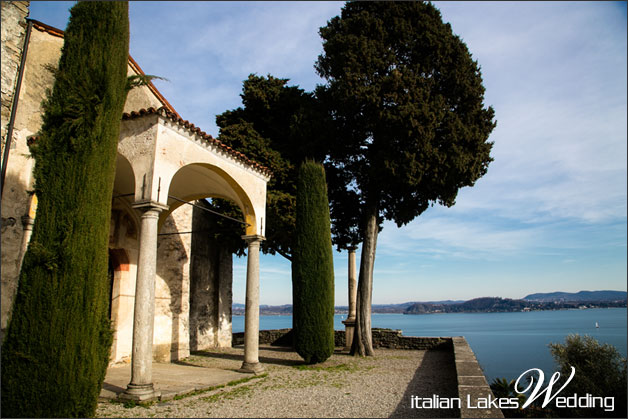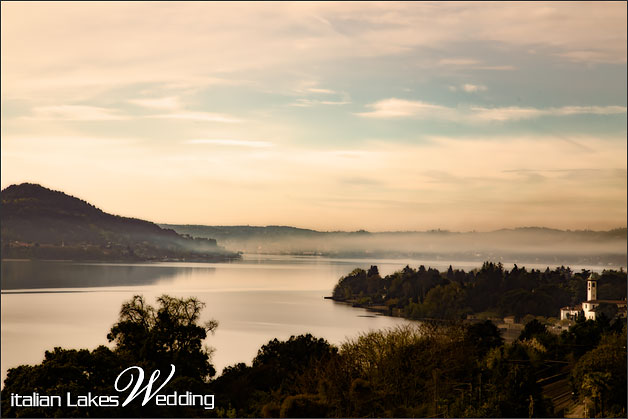 FAI (Fondo Ambiente Italiano alias Italian Environmental Fund – same Foundation that manage Villa del Balbianello on Lake Como) certificated the beauty of this location and it listed Chiesa Vecchia di Belgirate in the selection of "Luoghi del Cuore" (Heart's Locations). Since your arrival you will see the appeal of this lovely church. The yard in front of it is embellished with two huge Tuscan cypresses and maritime pines. From here your view can appreciate Lake Maggiore, its Lombardy shores close to Varese and Alps behind that reaching up to Switzerland lands.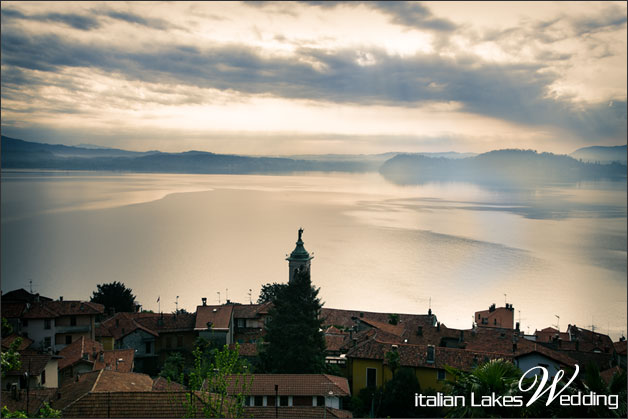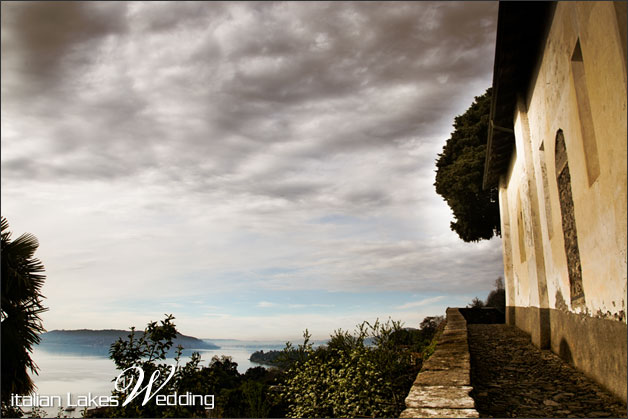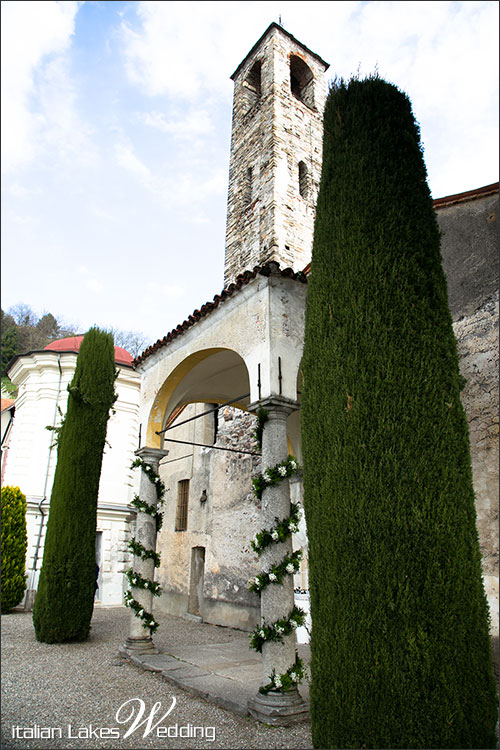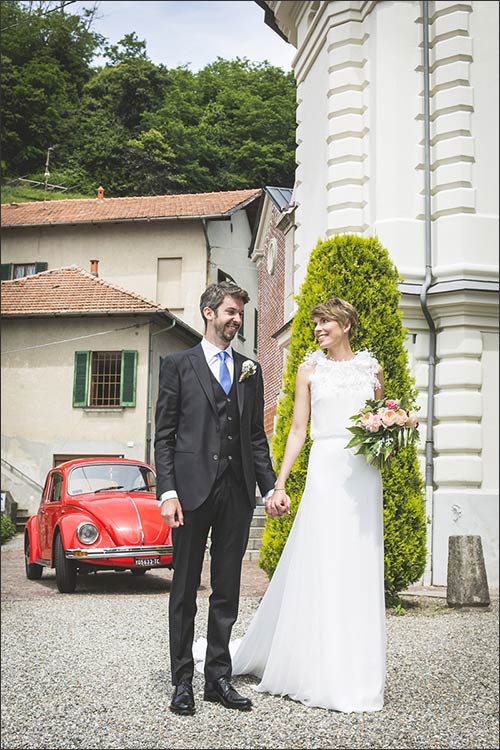 Floral decorations inside Chiesa Vecchia di Belgirate can be arranged by elegant 1600 portico, decorating its stone columns with greenery and flowers. You can also add two floral decoration on the sides of the main entrance of the church. Inside the church we really suggest some flowers on the pews to enrich and enhance the aisle to the alter.
We suggest some light decorations on balusters to enrich the area of the ceremony whiteout making to heavy a ancient and mystic atmosphere you can breath inside the church.
We selected here some decoration created by La Piccola Selva Floral designer made by our designers Paola and Stefania.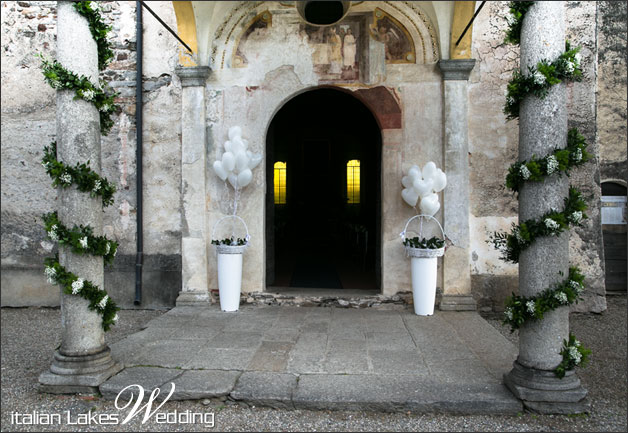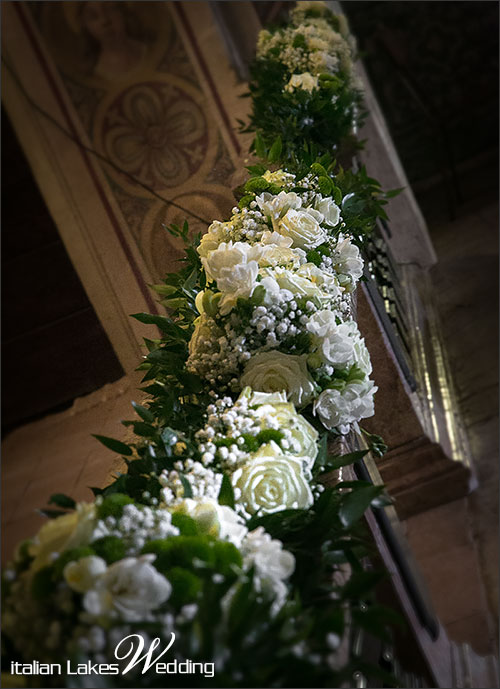 In order to reach the church by car you need to take a narrow road going up to the parking area of the church itself. Then a short walk on a cobbled road and you will get to the venue.
If you plan to reach the church with cars it might be difficult as there are just few slots for cars – if you compare for example to Sacro Monte di Orta.
The best solution could be arranging a transfer by vans for all guests and a special one of course for the bride. This can also take you all back to the reception venue you will choose.
We are available to help you for this.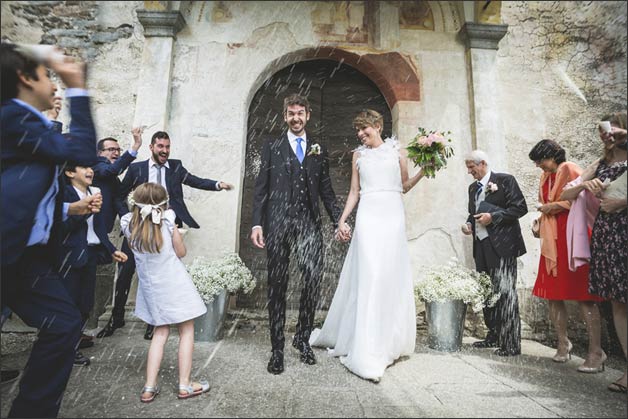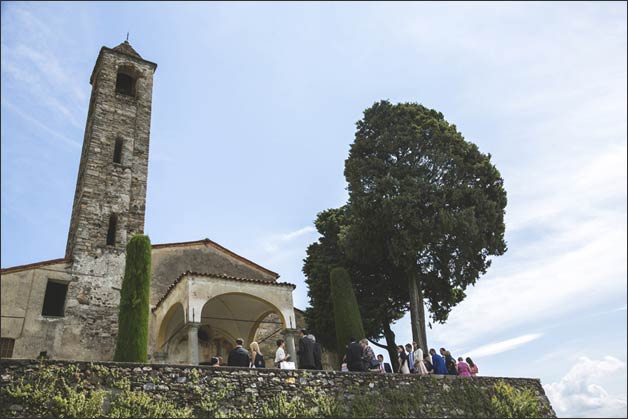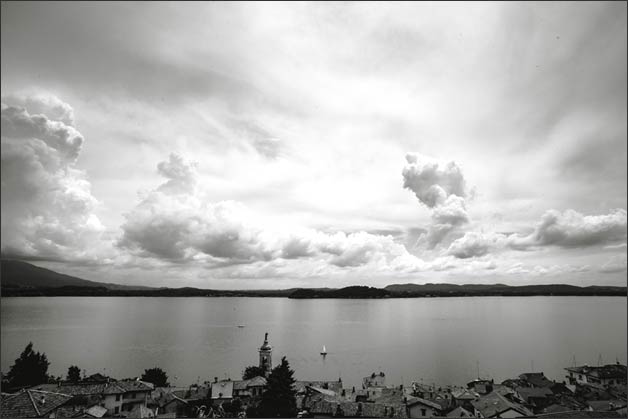 We hope that our suggestions may be useful to plan an unforgettable wedding on Lake Maggiore inside Chiesa Vecchia di Belgirate!