Few days after Cristina and Renzo's wedding we come back to Madonna del Sasso church to show you very first images of Roberta and Omar's wedding.
The marriage was held in this wonderful church above Lake Orta.
Roberta and Omar's was a great wedding. Their guests will remember it for a long time!
Bride and Groom were really friendly, organization was perfect and they had an incredibly warm day. Temperature reached 32 degrees, so unusual to be beginning of April!
Roberta and Omar got married this morning. Sky was blue and the view from Madonna del Sasso church was simply spectacular! As we mentioned in other posts Madonna del Sasso church is a gem and it is well known to be on a rock overlooking the entire lake and its valley!

Roberta chose white as her theme color.
She opted for big Lilium Longiflorum (Easter Lily) in the church and a sweet ivory roses bouquet.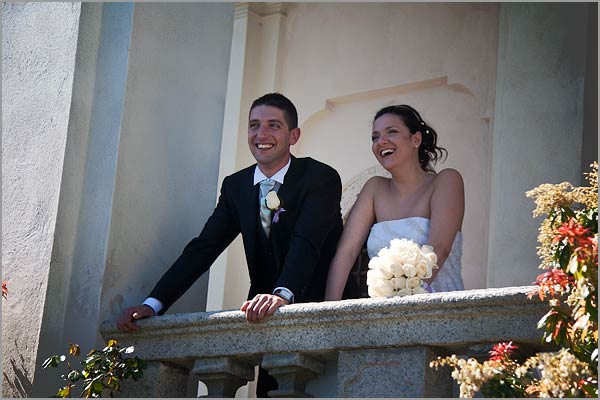 Vendela ivory roses for the centerpieces in glass cubes with some little lilac stones. These matched perfectly the atmosphere of Villa Ortea the reception venue Roberta and Omar chose for their party!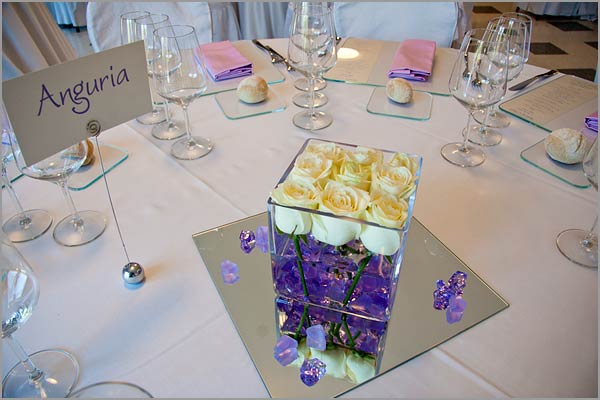 We will come back telling about Roberta and Omar's wedding as soon as we will receive official shots of the event.
Our congratulations for lot of happiness to Roberta and Omar!
Monika Andenmatten is La Piccola Selva's floral designer.
Based in lake Orta, has worked with brides for over 20 years to create floral arrangements for weddings in the Italian Lakes district.
His wedding arrangements are creative, elegant and sophisticated. Monika will be able to help you choose how best to incorporate floral design into your wedding celebrations. From the initial consultation to the wedding day, she will make your wedding flowers truly an expression of your dreams.
For any information about wedding on Lake Orta please contact us.