We come back to you speaking about Isola Bella and this time to tell you about Cristina and Simone's wedding on this little pearl of Lake Maggiore.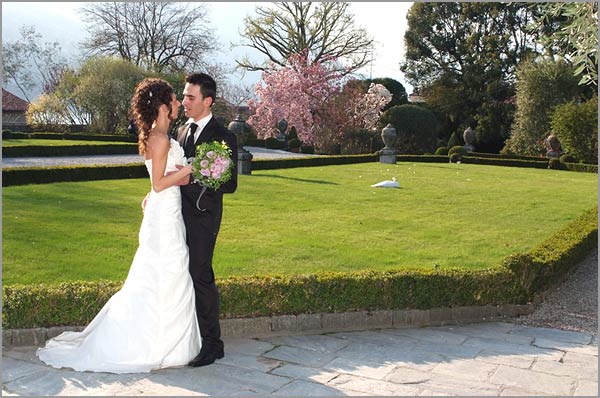 We already told you about Isola Bella and its great Italian gardens. They are the best especially in Spring time with an amazing explosion of colored flowers: camellias, rhododendrons, magnolias, wisterias, azaleas and during the year they never stop blooming.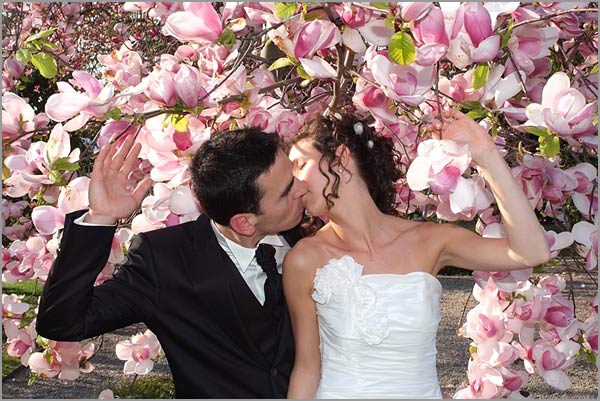 Cristina and Simone wanted for their wedding pictures this special heaven on earth.
A lovely and warm Spring day of April was the perfect frame for their special event.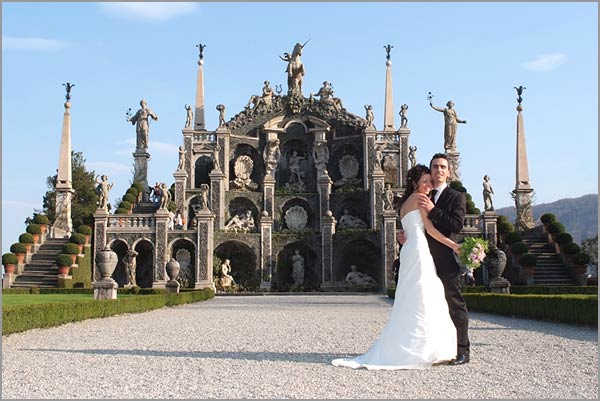 Weather on Borromeo Islands and on Lakes area is usually characterized by a period of rain that goes from 3 to 5 weeks in Spring. It vary according the year.
This year March had some rain while April was really good just like Cristina and Simone's day.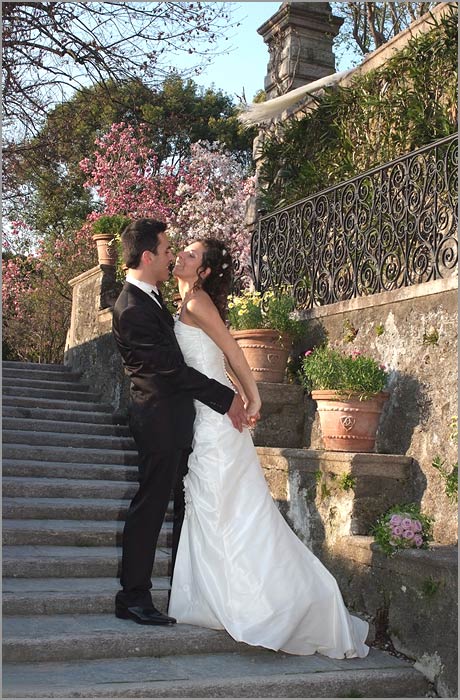 Cristina and Simone chose the skills and experience of Maurizio Paracchini, a very good professional photographer. He attended many workshops of wedding, portrait and industrial photography with the most important photographers in Italy.
He knows how to use color, black and white, traditional tequiniques and digital fantasy.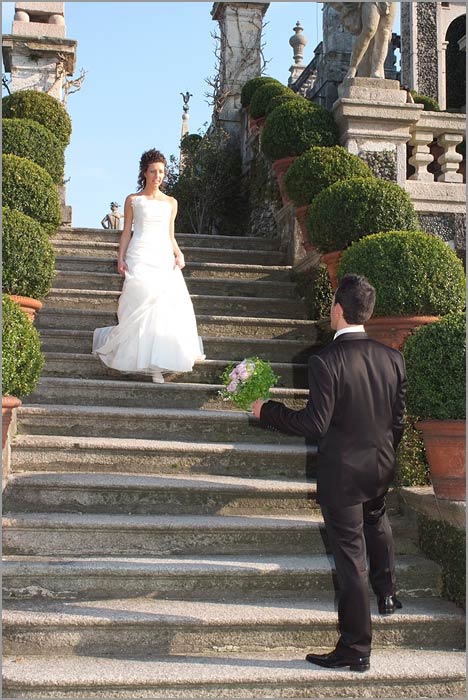 Borromeo Palace and its gardens were built during 1600 to look like a big floating vessel.
The style of the garden reflects the classical Baroque taste of the Italian Gardens.
Nature is considered a scenography for a show always changing.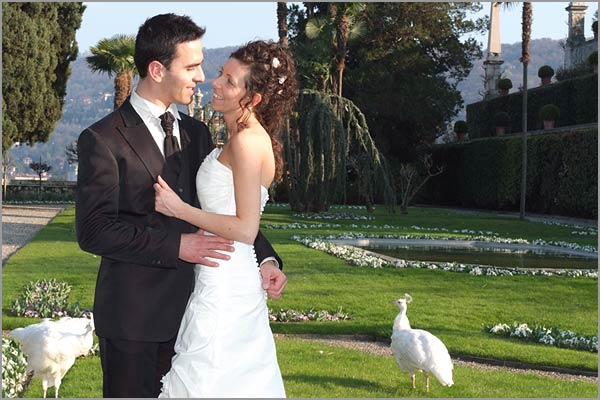 Gardens are enriched with exotic plants, allegoric or mythological statues, obelisks and fountains, floating plants, strangely shaped trees, terraces with columns and other statues or obelisks.
Isola Bella is also populated by wonderful white peacocks, they are free in the garden and you could really see them!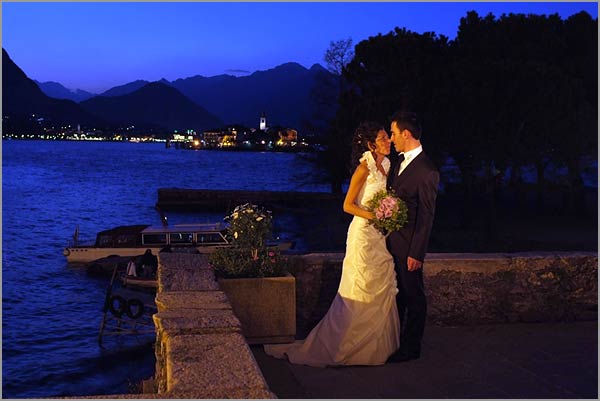 Isola Bella is a magic and amazing place.
It is a unique destination for all bride and groom who want an unbelievable frame for their wedding pictures, just like Cristina and Simone.
For more information for a wedding on Isola Bella and Borromeo Archipelagos please contact Italian Lakes Wedding Team.