e can definitely say
Lake Como
is a fabulous destination where our brides and grooms can easily find the perfect venue for their Special Day, whatever they have envisioned and wished.
Kirsty and Mark
's desire was to create an intimate but classy atmosphere: a few guests, the pleasure of conviviality and staying together in a luxurious and sophisticated place.
We assisted them with the wedding planning process trying to choose the best wedding venue
, offering an elegant décor infused with shades of pink-white-grey as they wanted and creating privacy and exclusivity.
Take a look at the amazing shoots of the photographer Cristiano Ostinelli, who amazingly succeeded in capturing our couple's best moments.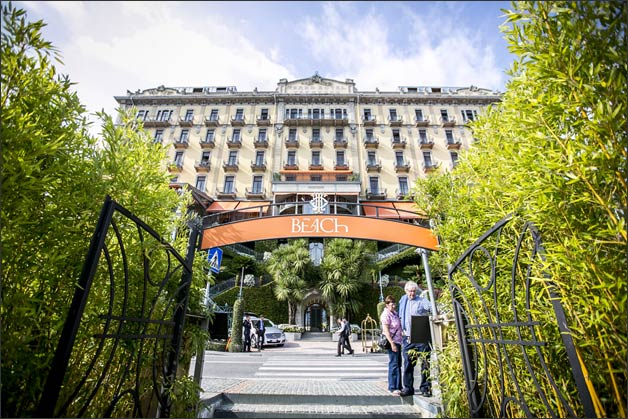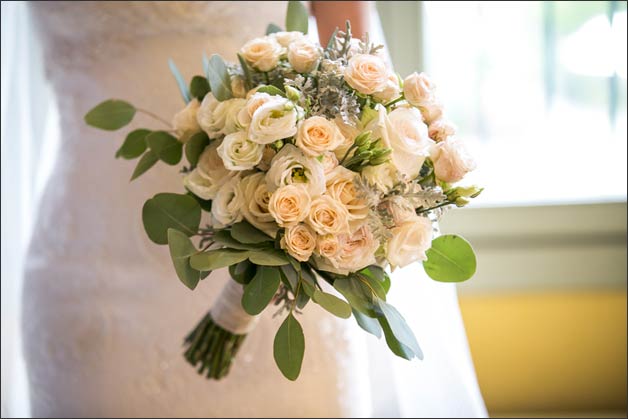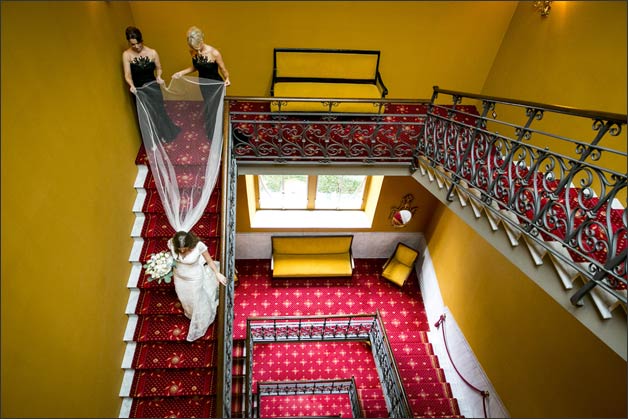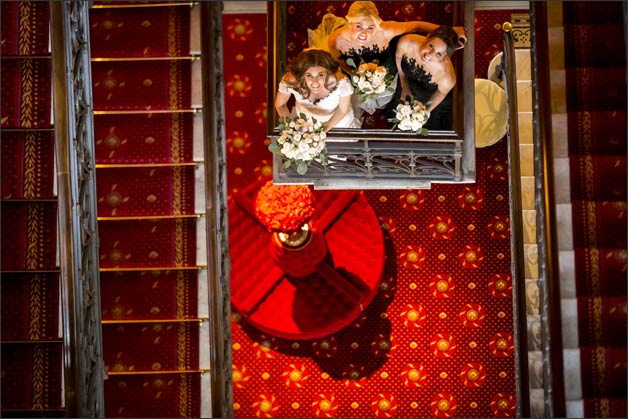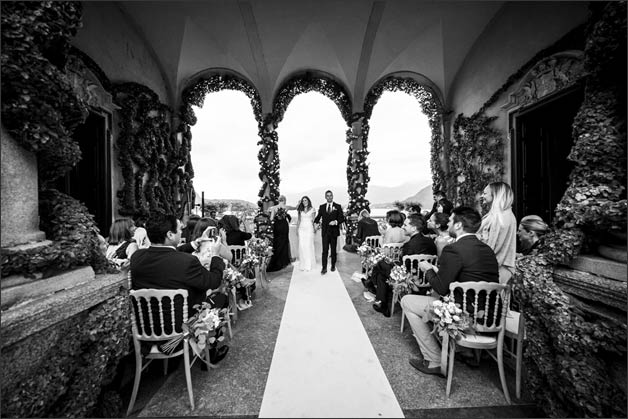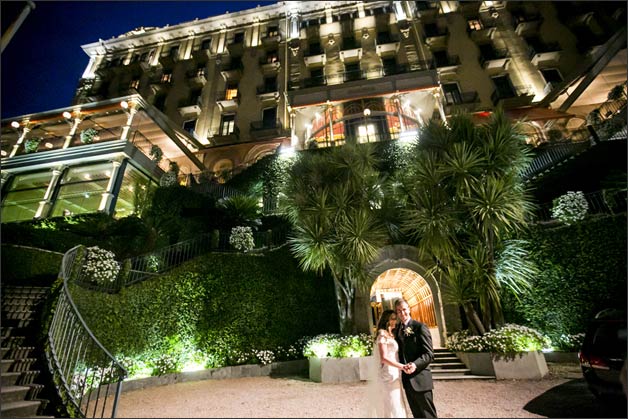 A PLEASANT PRE-WEDDING IN A RELAXING ATMOSPHERE
Kirsty and Mark deepest desire was to create a friendly and pleasant atmosphere for their guests who came from different countries and had never met before, and so it was!
We helped them organising a casual and convivial welcome dinner in a beautiful hotel with a wonderful view on Lake Como.
They really enjoyed their staying together and had some fun with the help of a photo-booth, which gave them the opportunity to make Polaroid shots which would have been used the day after as place cards during the wedding dinner…a very nice idea, they were so excited about it!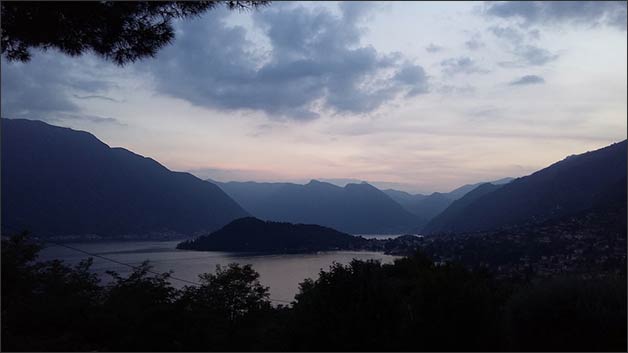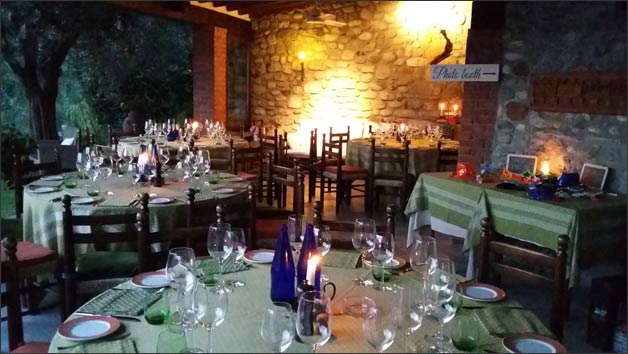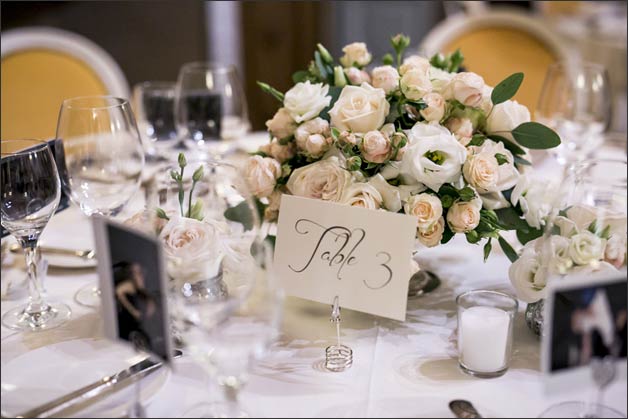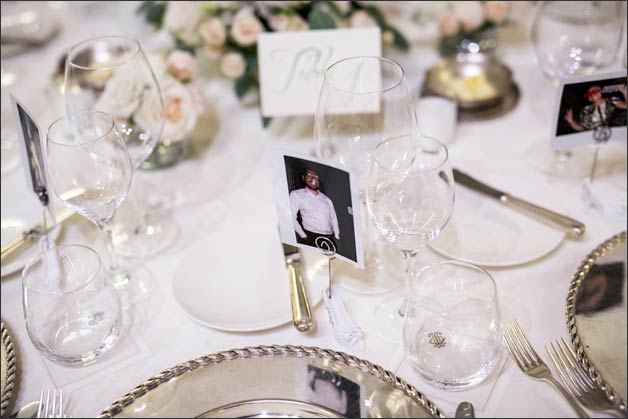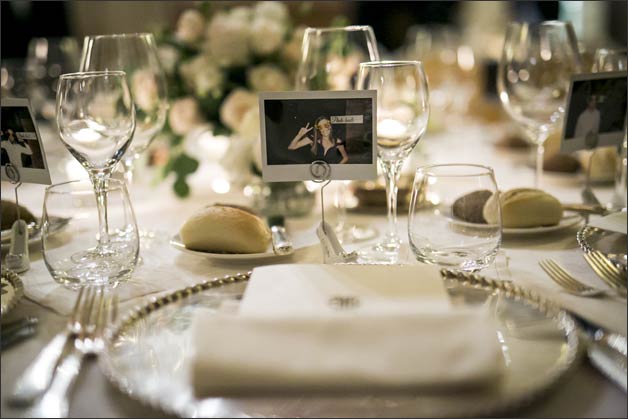 GETTING READY IN A LUXURIOUS HOTEL
What a better idea than getting ready in an exclusive and elegant hotel together with your bridesmaids and best men?
Our couple really enjoyed these moments, taking the chance to relax a little bit before the wedding ceremony.
They took a boat then at the hotel private dock and reached the amazing Villa del Balbianello where they said their "Sì" to each other.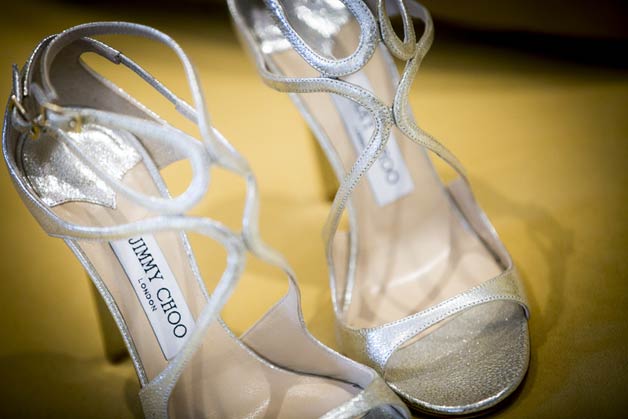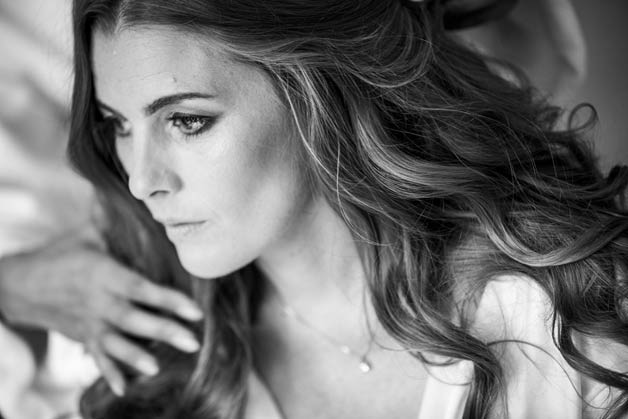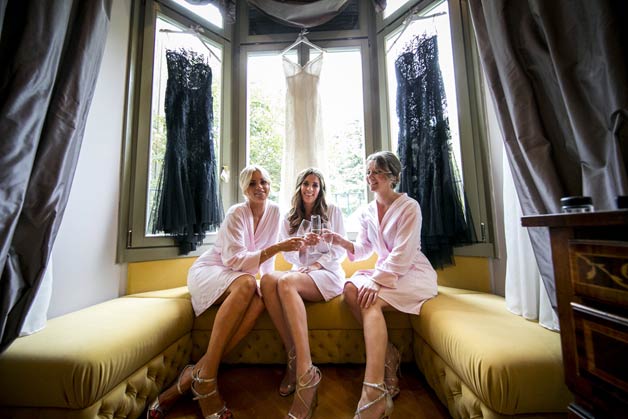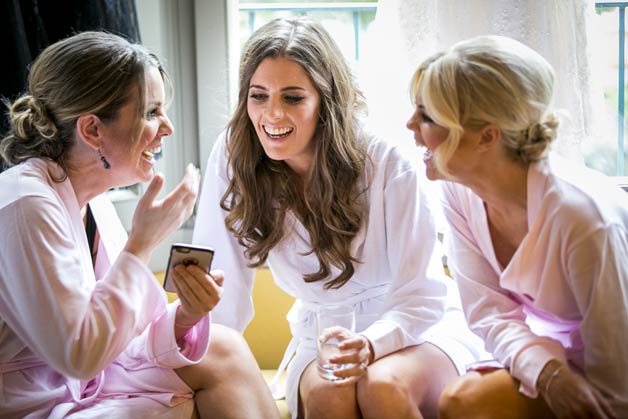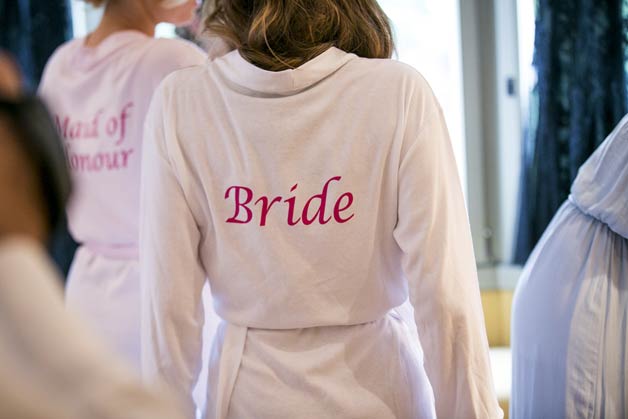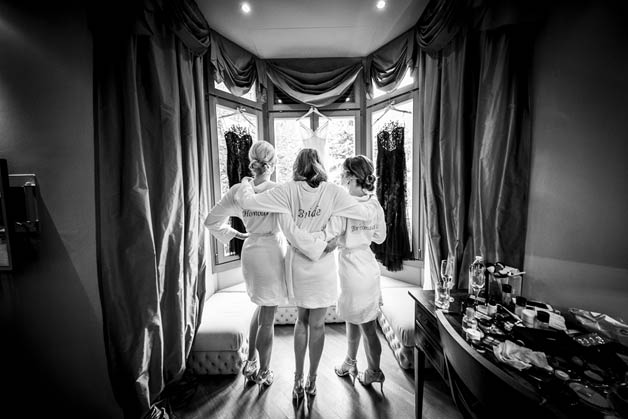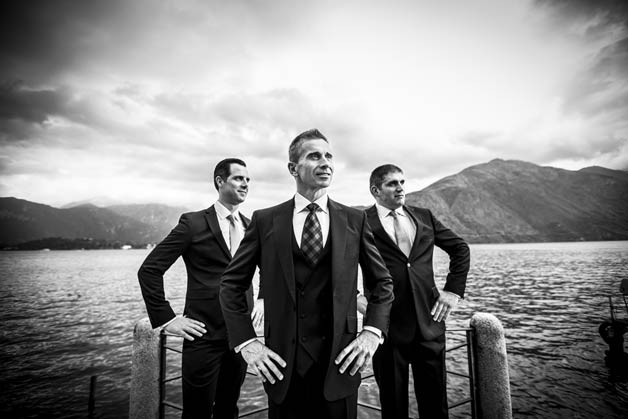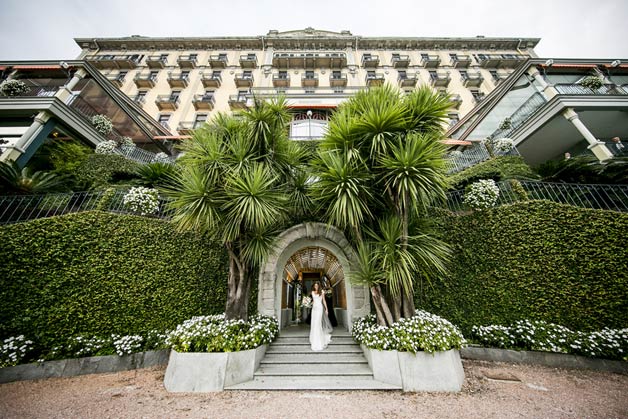 A TOUCHING CEREMONY AT VILLA DEL BALBIANELLO AND AN ELEGANT WEDDING RECEPTION IN A CLASSY HOTEL
Our couple tied the knot with a touching ceremony under the fabulous Loggia Durini at Villa del Balbianello, which we had romantically decorated as per the wedding theme and colours they loved.
They spent then some time in the amazing gardens of the Villa enjoying its breath-taking view over Lake Como, before taking a boat which took them to a five-star hotel where a private hall had been reserved for their wedding reception.
After a pleasant and intimate dinner was time for the wedding cake and some drinks to end a perfect day all together!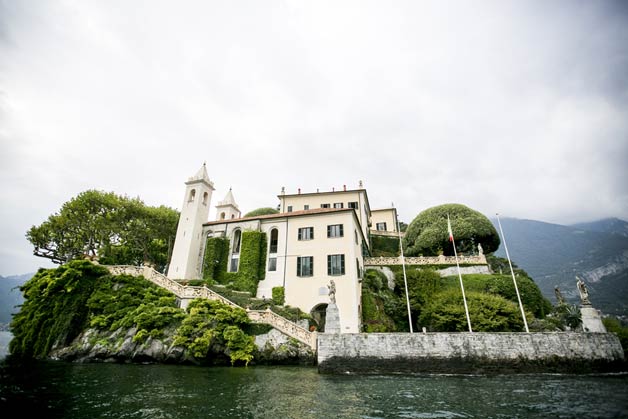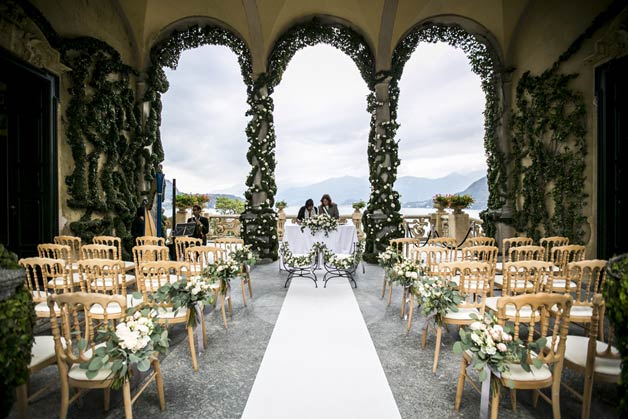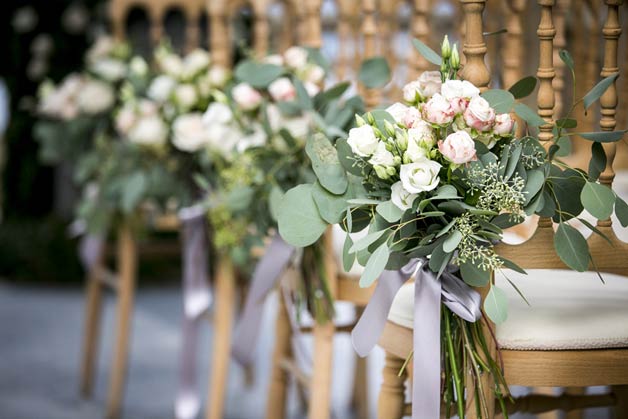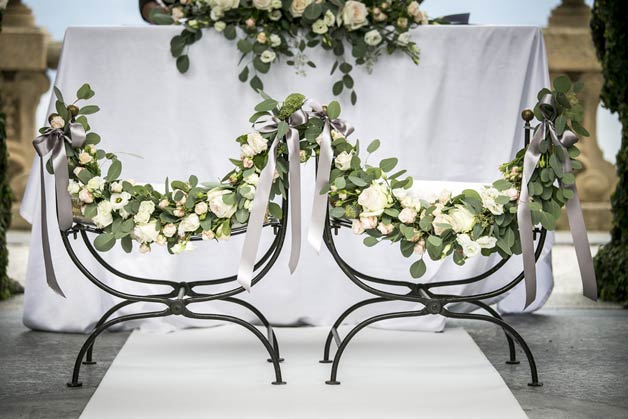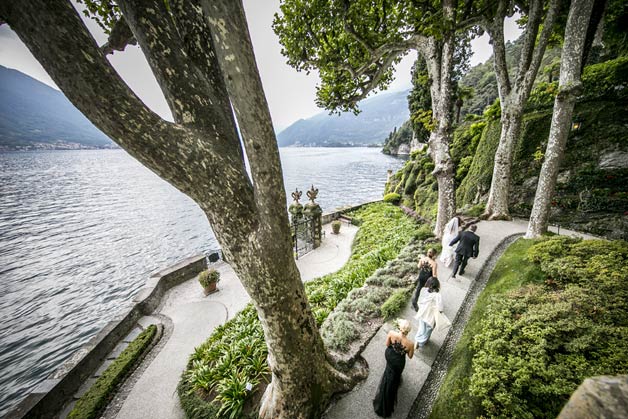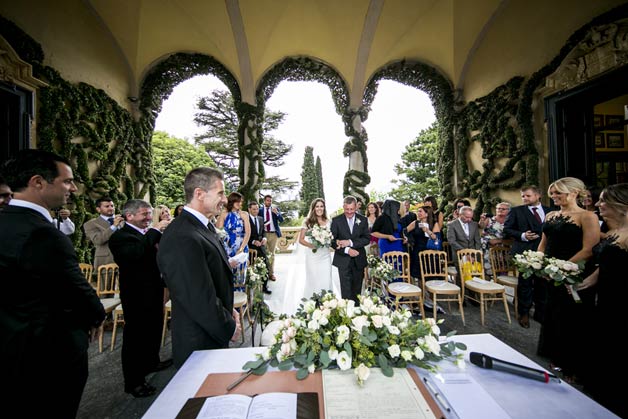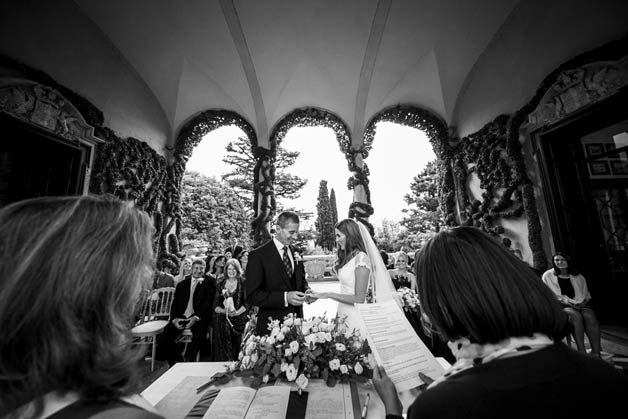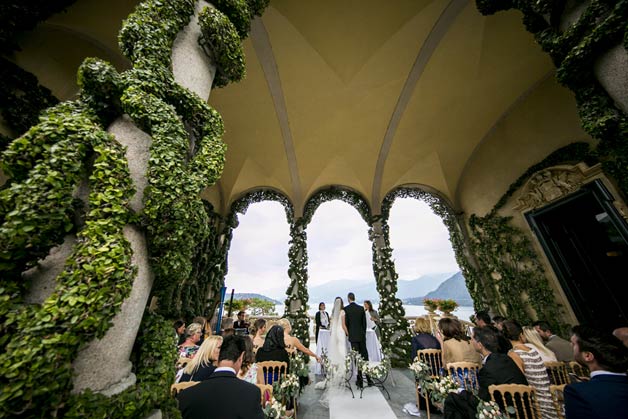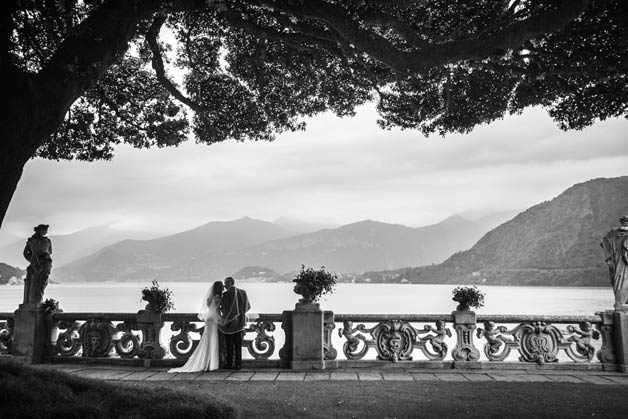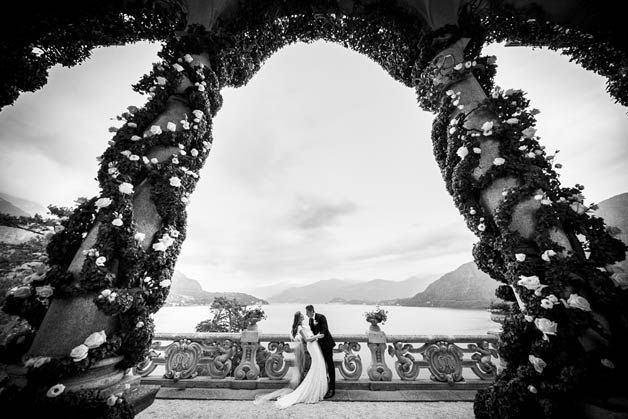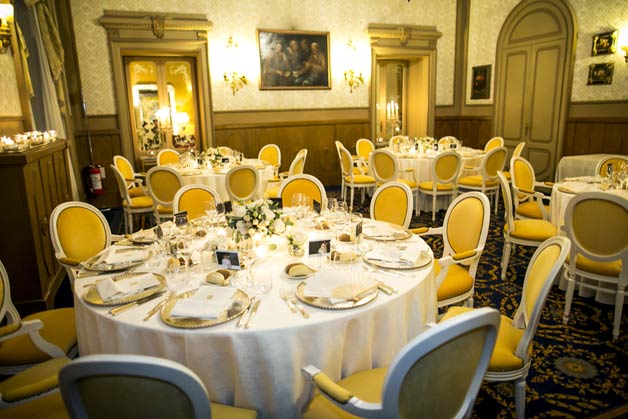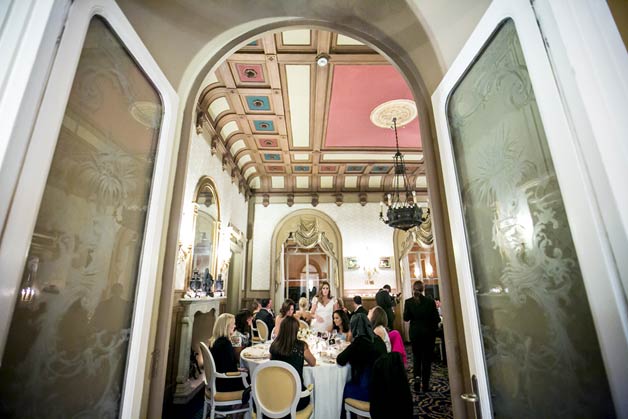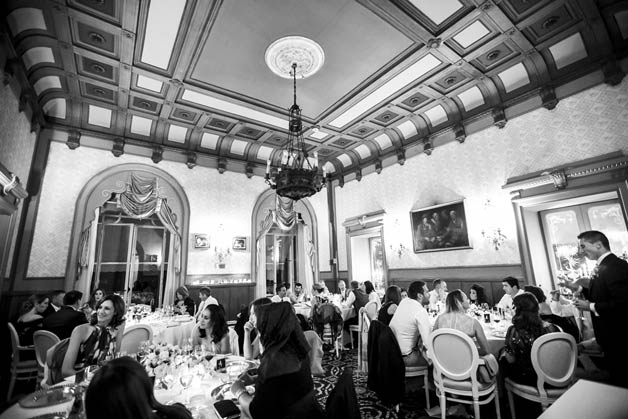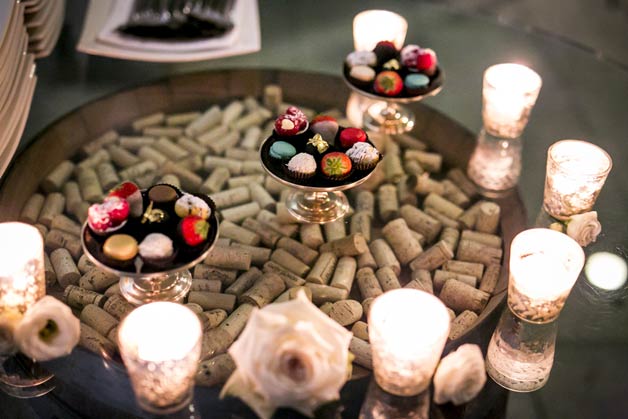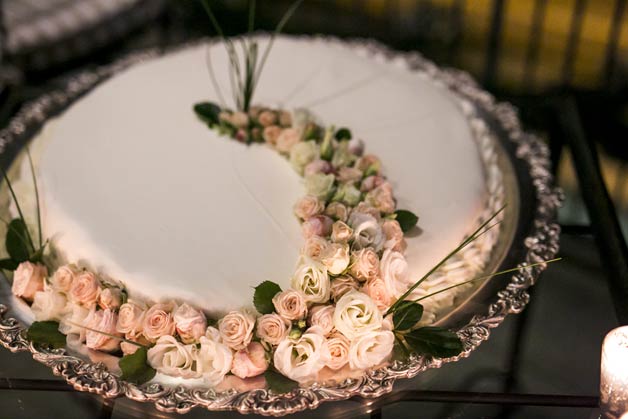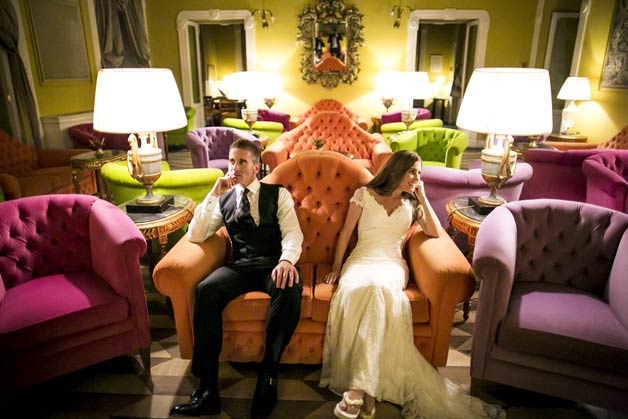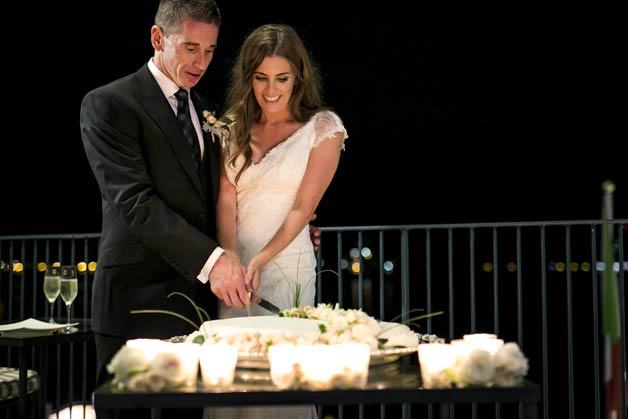 We are so happy this lovely couple chose us as their wedding planners and that we had the chance to help them in creating the atmosphere they desired for their Special Day!