e are very proud and happy to announce that our
planner Valentina
have been awarded by
Belief International Wedding Planners
in occasion of their Wedding Awards 5th Edition.
Belief IWP is an international network of International wedding planners located all over the world. They plan four times a year their Belief Awards. It is an online contest to celebrate best wedding planners, designer and coordinators around the globe.
Valentina has been awarded in other previous editions of the contest together with our other planner Alessandra – see our announcements here.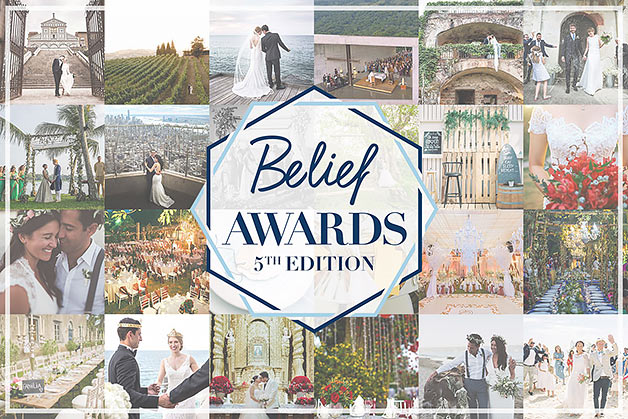 In this
5th editio
n Valentina won in the category
best wedding photo
. The awards goes to the best and more unique impactful moment, detail or design in a wedding.
Winning photo has been taken by
Ordine della Giarrettiera
which we would love to thank so much.
Alice and Antonella
at
Ordine della Giarrettiera
are two
talented photographers
based in
Milan
who shot a very special moment in occasion of
Kia and Riccardo's wedding
last June 2016.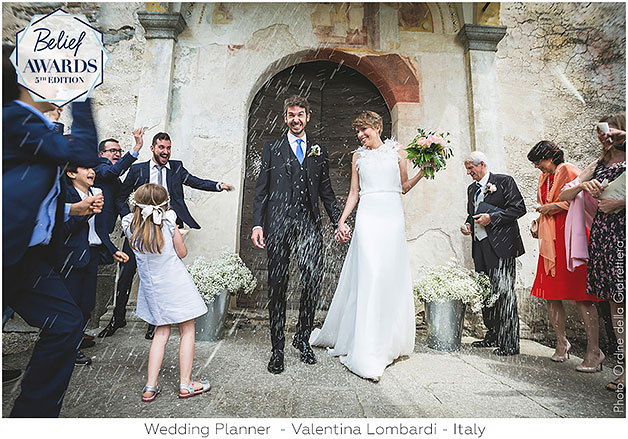 The photo is really iconic for an Italian wedding. You can see it here.
Bride and groom go out of the church right after the Roman Catholic ceremony and everybody tossed them with rice throwing.
It is a traditional moment that cannot miss in an Italian wedding. In our tradition all guests go out of the church – or ceremony venue- before bride and groom and they wait inside the church. As soon as they go out of the ceremony venue everybody need to throw rice on their heads as symbol of good luck and prosperity.
Every Italian couple has a framed photo in their home with a photo like this… but we can say that this is one of the best one we've ever seen!
Kia and Riccardo got married on Lake Maggiore last June 2016. They planned a lovely and fun wedding in a lovely villa in Stresa with a full day of celebrations, garden games, music, dances and a gourmand lunch.
Their Catholic ceremony has been celebrated in a wonderful stone church overlooking Lake Maggiore in tiny village of Belgirate, few kilometres from Stresa. We talked about this wedding in our June – Just Married post but we will come soon to tell you about the full story with a dedicated post… so stay tuned.
The wedding will be also published on Italian Blog weddingwonderland.it in January 2017.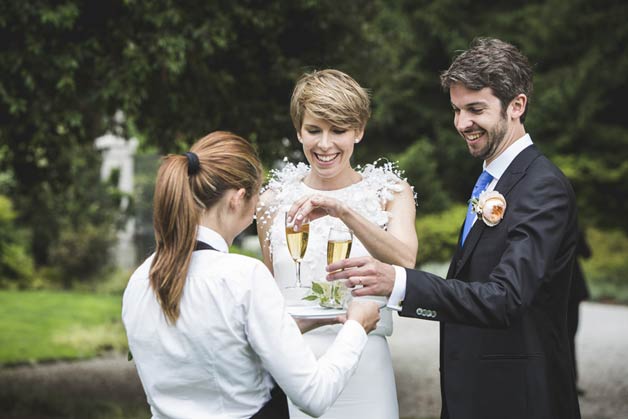 What a great successful wedding!
Congratulations to Valentina and Alice and Antonella at Ordine della Giarrettiera for this great achievement!