ake Como is surely one of the most elegant wedding destination in Italy. It is really chic and unique. Rana and Amir chose
Lake Como
for their
wedding in Italy
.
After seeing many advertising and top notch weddings on Lake Como, Rana and Amir decided to contact us and book a visit on site.
They both fell in love with amazing Lake Como and they particularly liked
Villa Erba
. It has been love at first sight.
Intro: Lake Como and Villa Erba choice
Rana and Amir's wedding was very special too me. As the matter of fact Villa Erba is among my favourite venues on Lake Como. It is the perfect choice for medium and big weddings.
The whole planning took us over one year work. We are now incredibly proud of the success and result!
For their wedding photos our fantastic couple chose a great wedding photographers: Cristiano Ostinelli. They couldn't make a better choice.
Thank you Cristiano for these beautiful images, this wedding it is just a dream.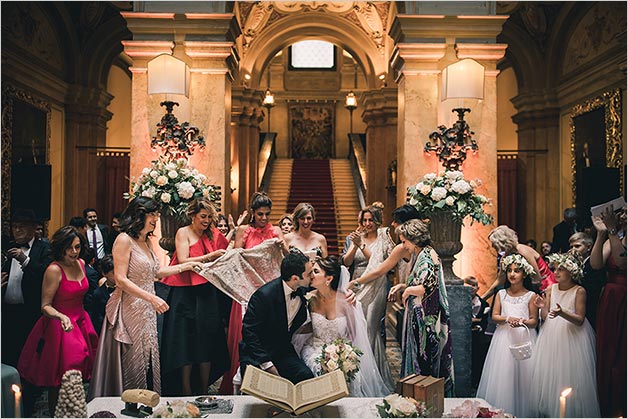 A Persian Ceremony on Lake Como
I think worth focusing on the interesting and traditional Persian on ceremony.
The ceremony of Rana & Amir was really impressive, elegant, touching and in perfect Persian style.
Our job is so interesting! We have to deep inside multicultural traditions and I think it is so interesting. This is also is is really good to share this with other bride to be who are reading us and aim to get married on Lake Como.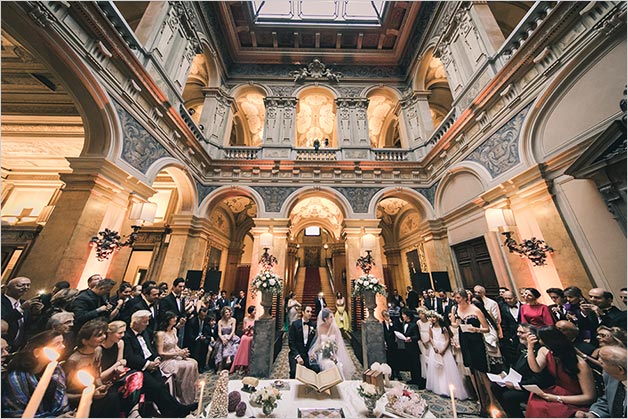 Sofreh Aghd: what is it?
Sofreh translates to the tablecloth and Sofreh Aghd is a certain cloth that includes items with symbolic meanings in a Persian Aghd ceremony.
Ceremony table of a Persian wedding is something unique and words are not enough to describe how beautiful it can be.
There are many items on the table… but what are those exactly?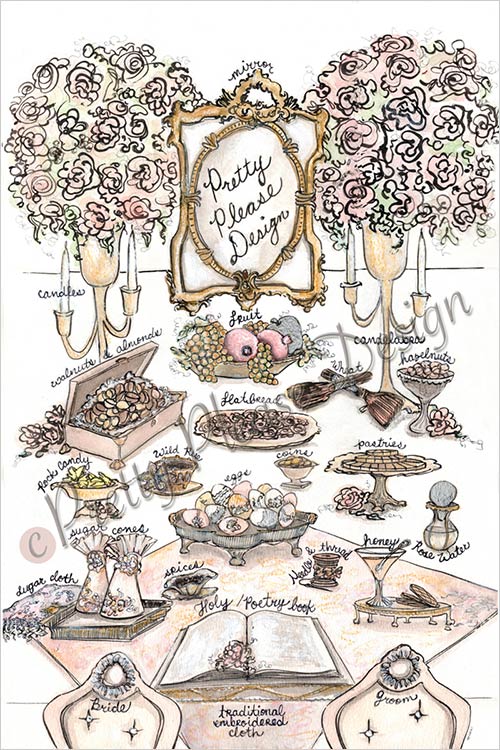 A leap into Persian traditions
Mirror and candelabras
Along with a number of items that groom's family buys for the bride there is is a set of mirror and candlesticks. The same mirror and candlesticks will later be in their future home to commemorate their wedding. Mirror in Persian culture represents immortality. Bride and groom sit in front of it looking at each other in the mirror. The candles coming from Zoroastrian customs represent light and warmth.
Sangak bread
Sangak bread is a kind of Iranian bread baked in stone covered fire ovens. The bread is elaborately designed and represents prosperity for the couple.
Termeh or a praying mattress
The famous Iranian handwoven cloth called Termeh is always a part of the Sofreh Aghd. It's usually converted into a praying mattress and shows the couples faith in Islam – if they are Muslims of course. It is placed right in front of the mirror.
Crystallised sugar
Crystallised sugar represents sweetness in the couples life.
Coloured eggs
Coloured eggs symbolise fertility.
Gold coins
Represent wealth and financial prosperity.
Rosewater
Because rosewater is everywhere in Persian culture! In food, dessert and evening ceremonies to perfume the air.
Almonds, walnuts and hazelnuts
Tastefully decorated in a basket representing abundance
Honey
Once the Aghd is performed and rings are exchanged, the couple dips their small finger into a bowl of honey and put it into each others mouth. I personally find this tradition so sweet and beautiful.
Espand
A special incense is burnt to ward of the evil eye from the couple's life.
Fruits
Nature's gift, which is always present at any Persian gathering.
Kalleh Ghand (Sugar cones)
During the ceremony, sugar cones are rubbed on the head of the couple either by young unmarried girls or happily married women in the family to shower their life with sweetness.
An arrangement of 7 symbolic spices
A tray of 7 colourful spices to guard the couple against the evil eye!
Personal touch
Other stuff along with lots of flowers are also present depending on the families.
The consent – Saying I do!
Once the bride and groom arrive, they sit in front of Sofreh Aghd facing their guests. Then the officiate of the ceremony starts by reading a few verses of the Quran. While he's talking, young girls or happily married women in the family are holding a white canopy over the head of the bride and groom and one of them is rubbing the sugar cones on their head. Well actually on top of the canopy.
Then the officiate would start by asking the consent of the bride.
It is a tradition for the bride to create suspense and not answer until she is asked for the 3rd time!! The ladies holding the canopy are there to make excuses for the bride. At the first request of the officiate, one of the girls would announce that the bride has gone to pick flowers! The second excuse is usually the bride having gone to bring rosewater! On the 3rd request, the bride would say: "With the permission of my parents, Yes!" and this is when all the women start to Kell (a lililili sound made by their mouths). Just amazing!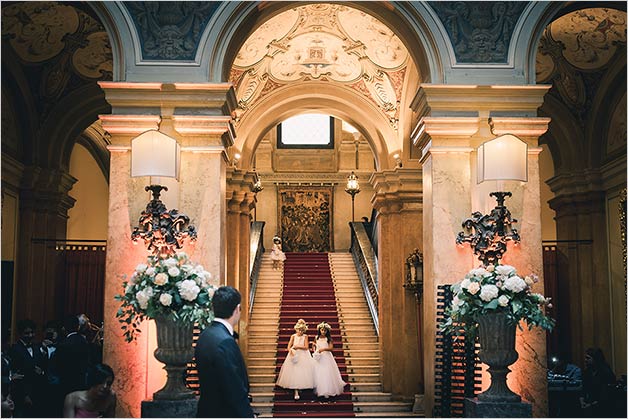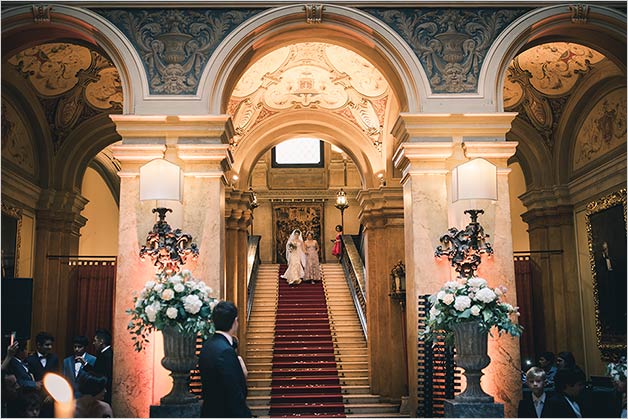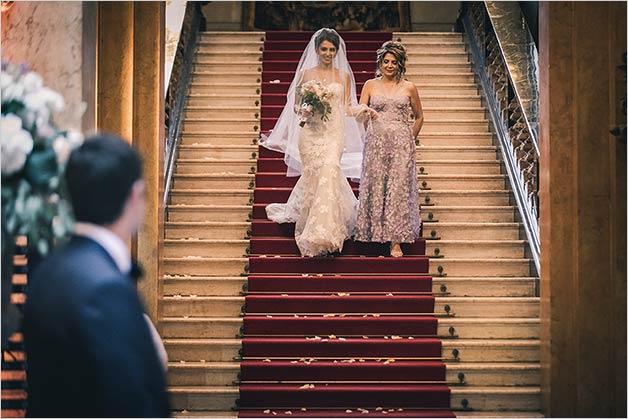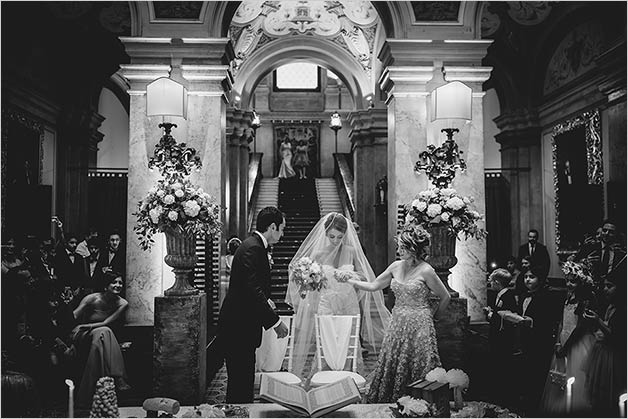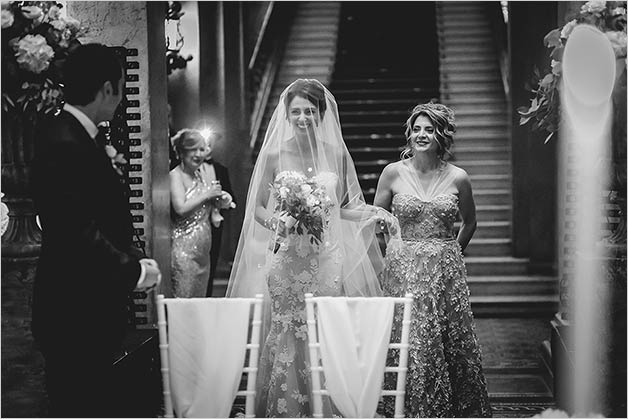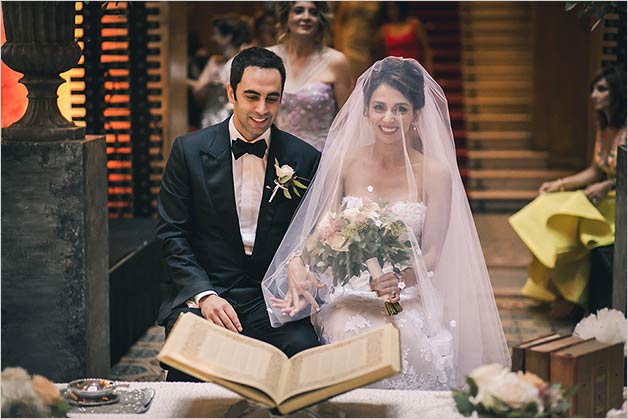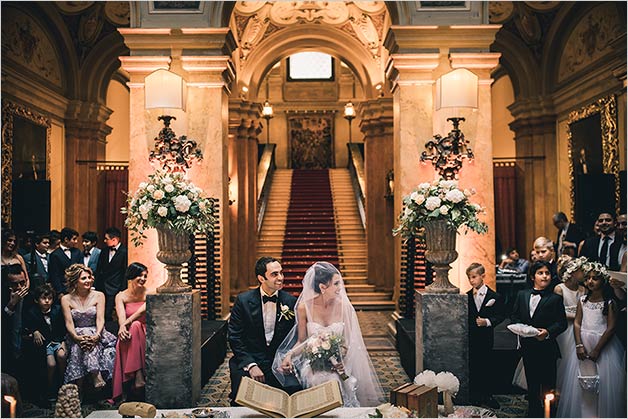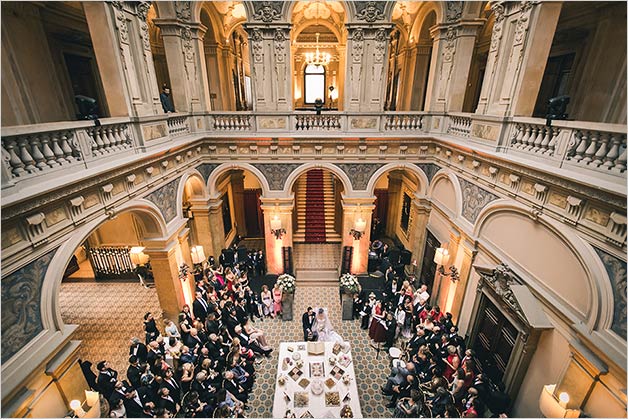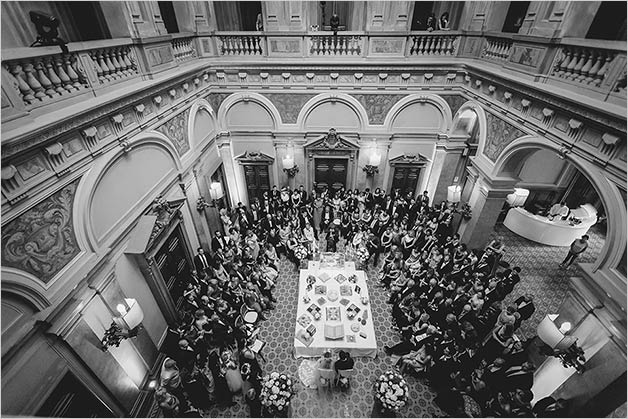 After that, the groom is asked for his consent. Unlike the bride, he only gets one chance. Better be ready!
At this point, groom removes the veil and he is allowed to kiss his bride. Then one of the girls bring a bowl of honey which the couple are supposed to dip their little finger in and put it in each other's mouth. Later, gifts are to be exchanged (mainly jewellery or gold coins) and everyone takes photos with the newlyweds.
The contract is also brought to the couple to be signed and 4 other guests who will sign as witnesses.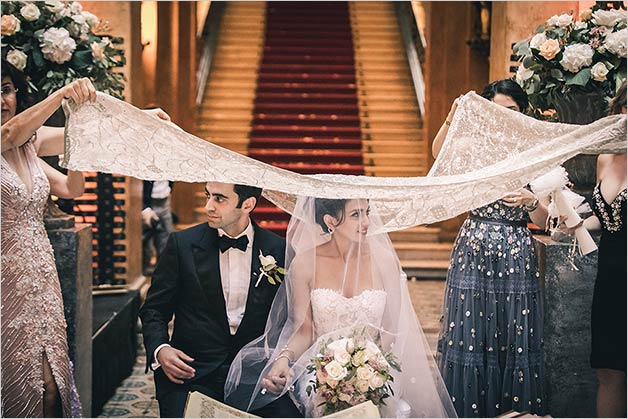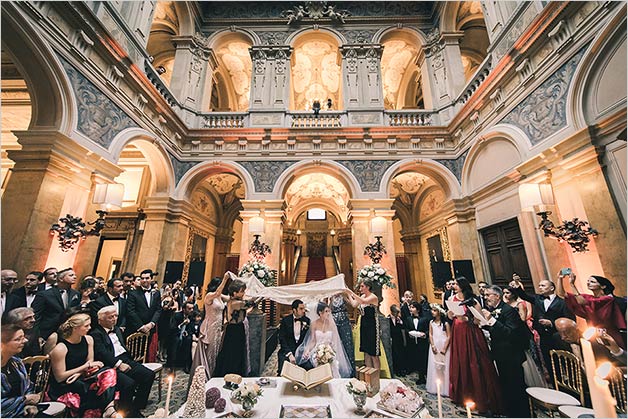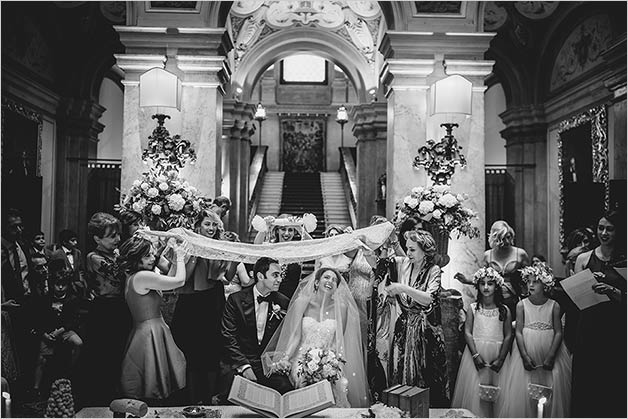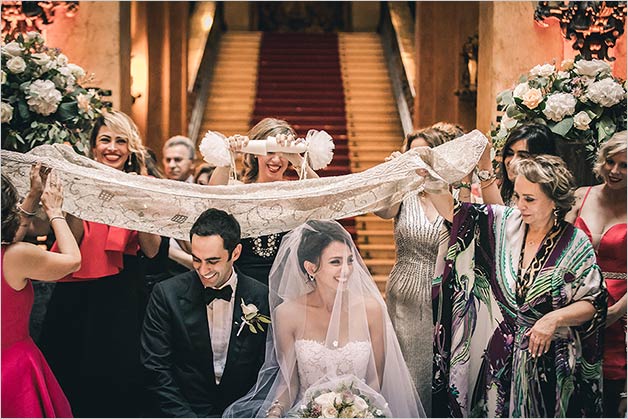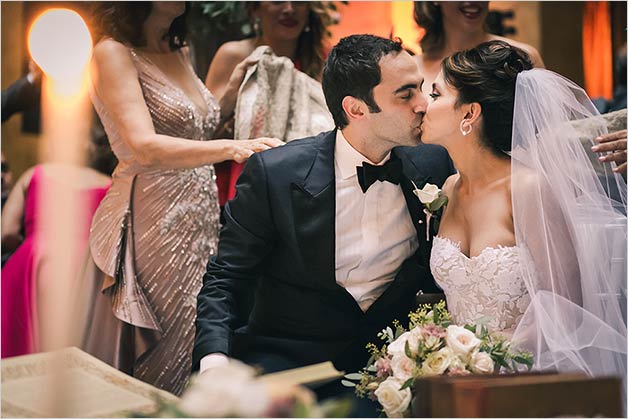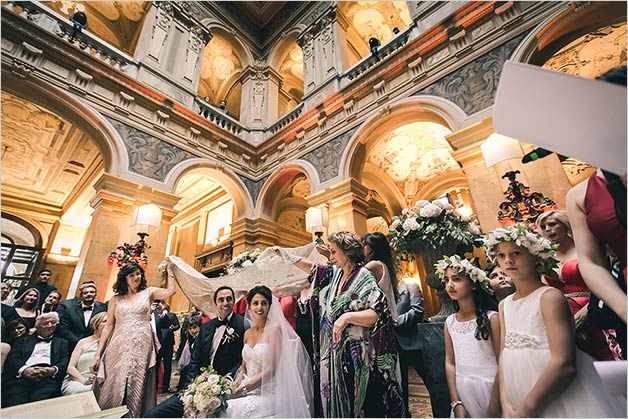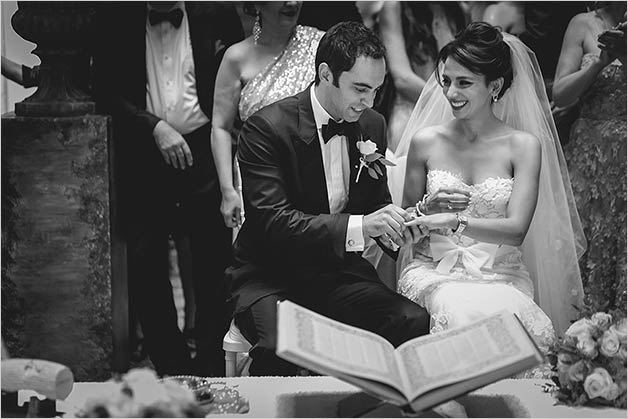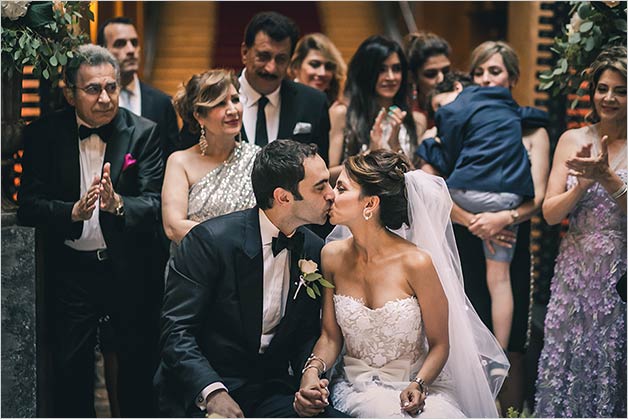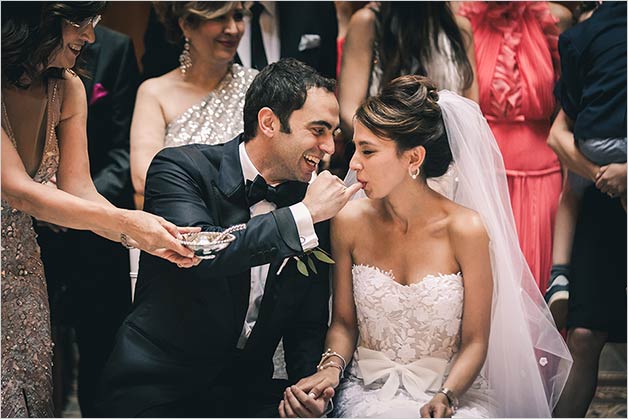 What a fantastic ceremony!
I am so proud every time I can be part of such a beautiful moment and tradition!
Rana & Amir wedding can't stop thrilling me.
And thank you for choosing once again Lake Como for your big day.

To be continued with a following post telling you more about Rana and Amir's wedding reception on Lake Como.
Stay tuned!