o you remember about fabulous
Rana and Amir's Persian ceremony at Villa Erba
? I'm sure you loved it!
let's do a step back… I would love to tell you about all the details we planned for this amazing
Persian wedding on Lake Como
.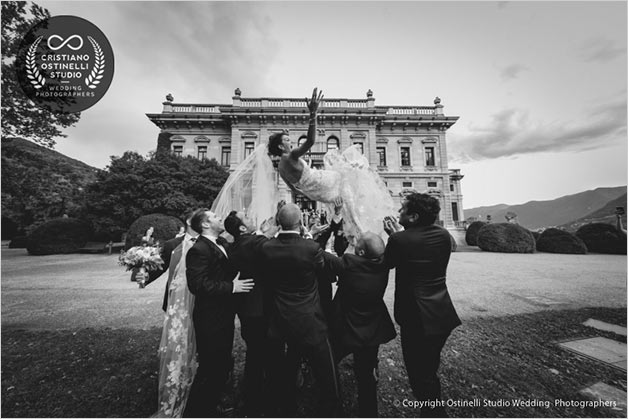 Getting ready overlooking Lake Como – Persian Wedding at Villa Erba
Rana & Amir are lovely and special couple.
They are modern, polite and always ready to make their families happy and proud of them.
They chose Lake Como and Villa Erba because both reflected their personalities and lifestyles.
Families and friends spent their Italian days at Grand Hotel Imperiale Moltrasio and its ancient Villa with unbelievable view over Lake Como, swimming pool and all comforts. This is where bride and groom got ready on their wedding day.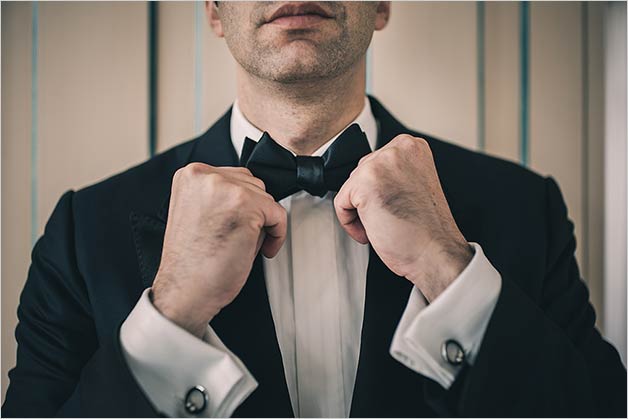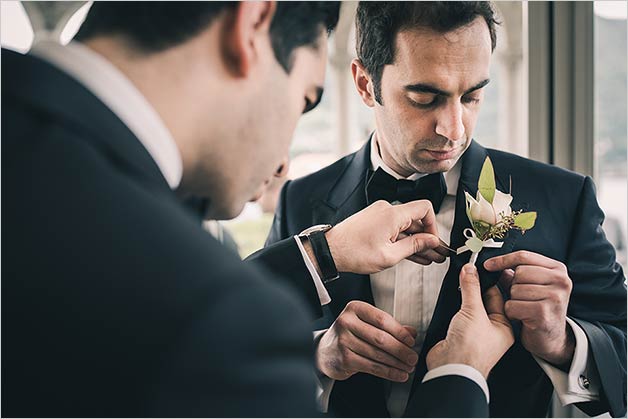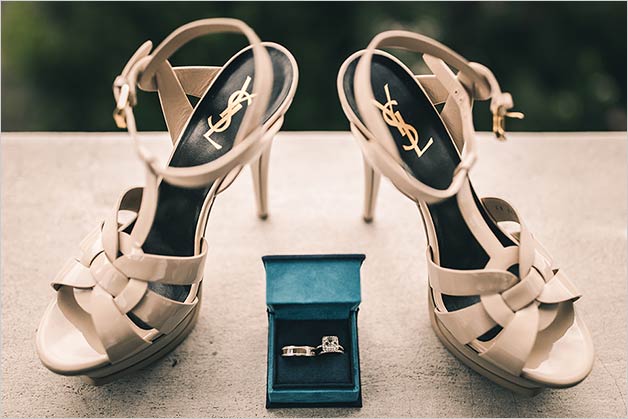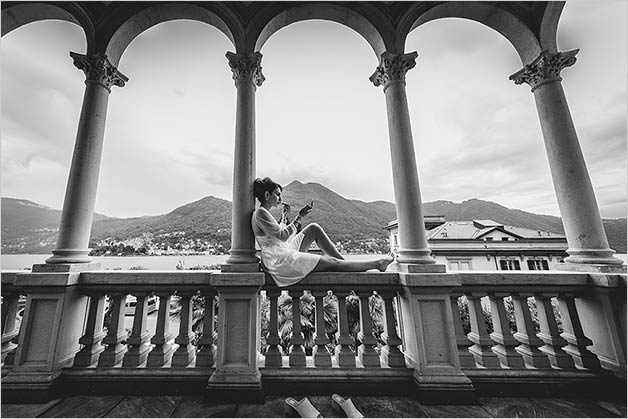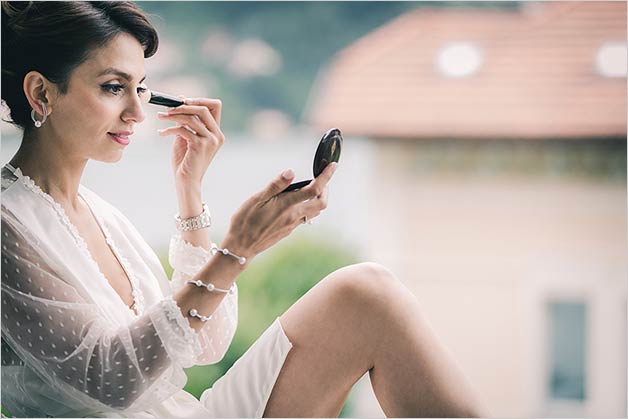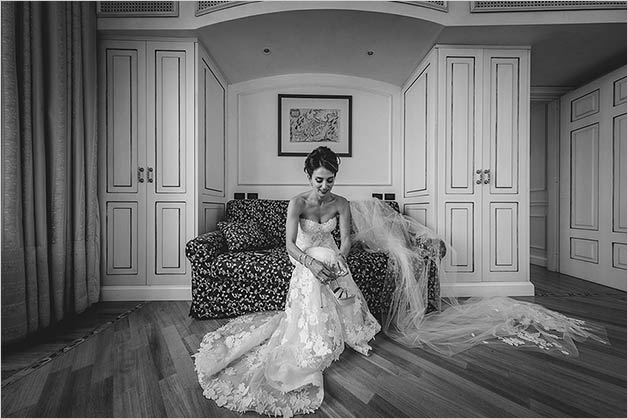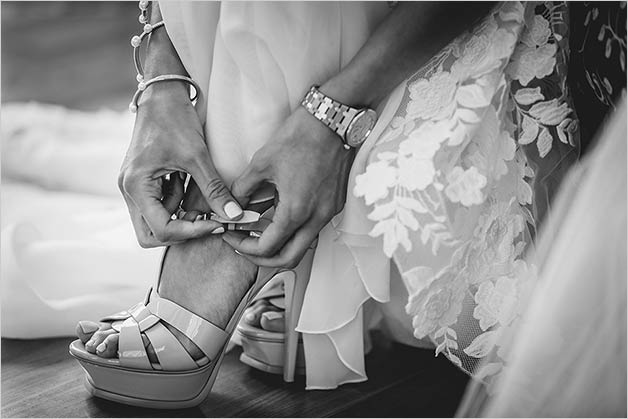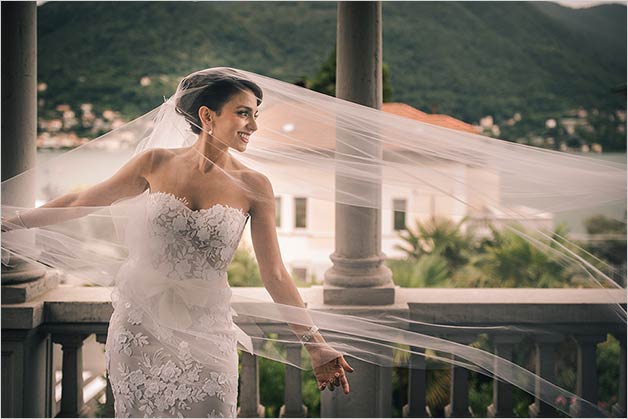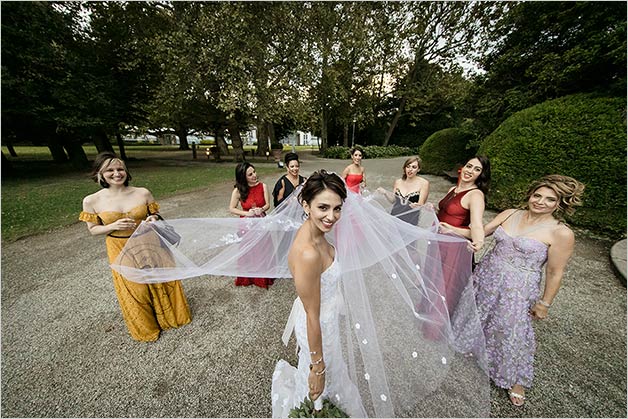 The elegance and importance of details for a wedding on Lake Como
After years in the wedding planning business we still wonder why same venue, the same location can be so different according the couple who chose it!
This is what we call the importance of details.
Not only the right dress or the right shoes, but all the details. Harmony is the perfect word to describe it.
Everything: wedding gown to bouquet, groom attire, bridesmaids and groomsmen need to match.
Once you are at this stage of decision, don't be shy at all and try to involve the wedding planner as much as you can.
Sometimes just few tips and indications can completely change the result!
Rana, Amir and their families were absolutely outstanding and this gave their wedding photos a big plus.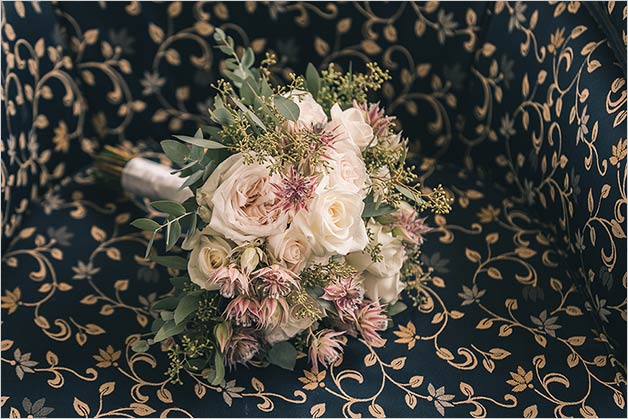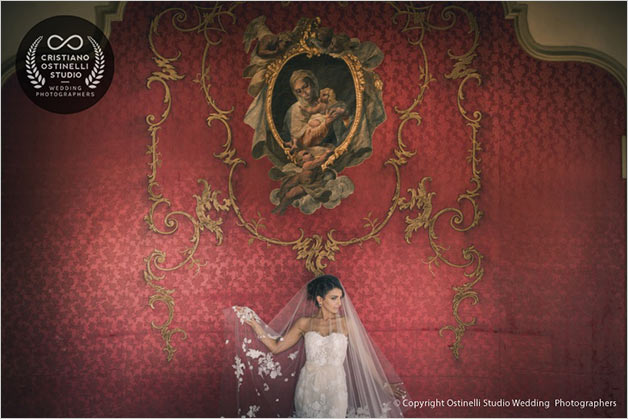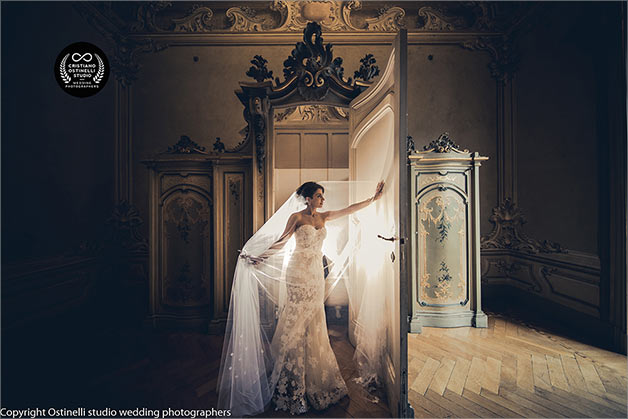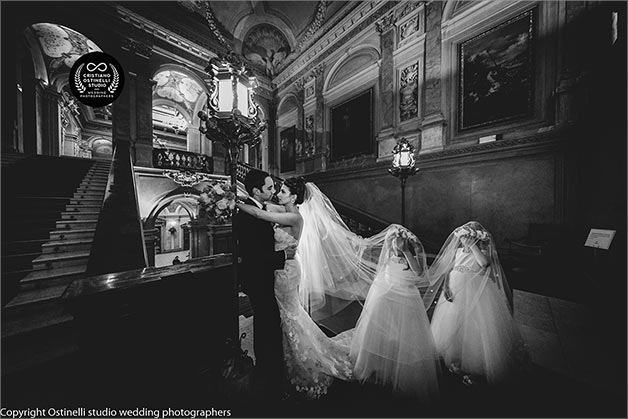 A super chic reception dinner at Villa Erba
Rana & Amir guests were impressed by the beauty of the ancient Villa and its fabulous decor.
The set up of the reception tables with elegant chandeliers and flowers, light design of each room and painted ceilings made their reception dinner simply breathtaking.
Each single course of the sit down meal and each single wine were selected accurately at the food tasting where we had so much fun.
Everybody had a great time.
All the guests enjoyed food and wines but big surprise had yet to come…!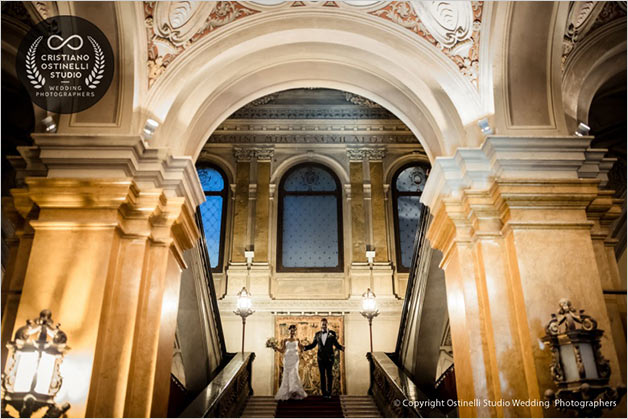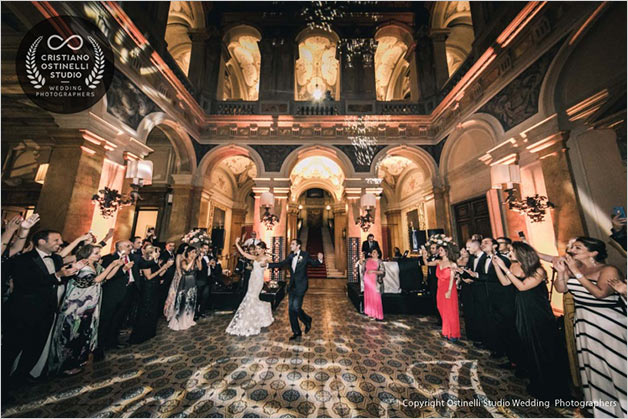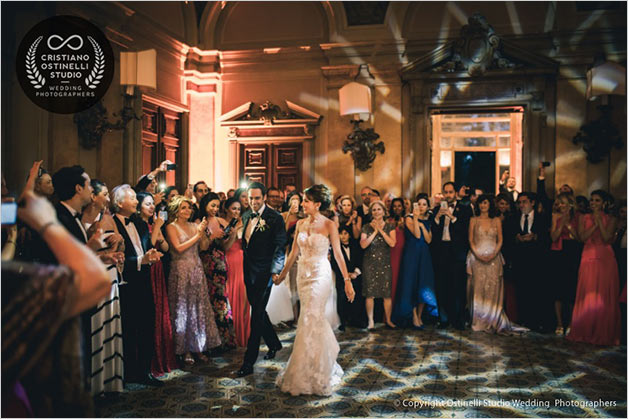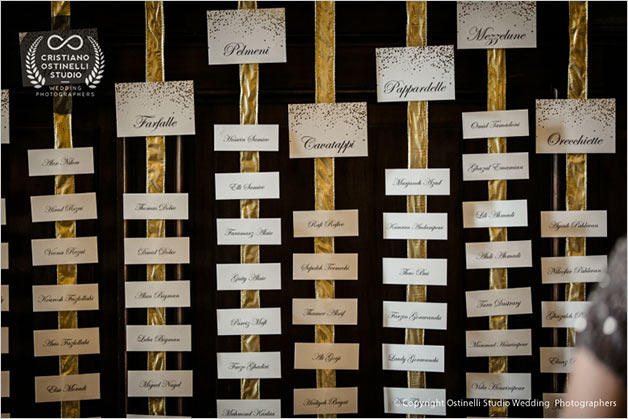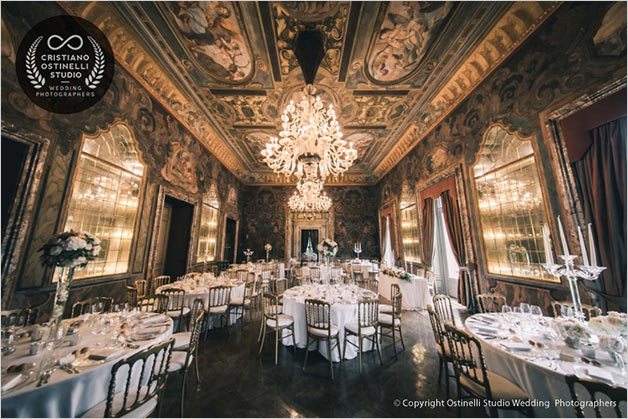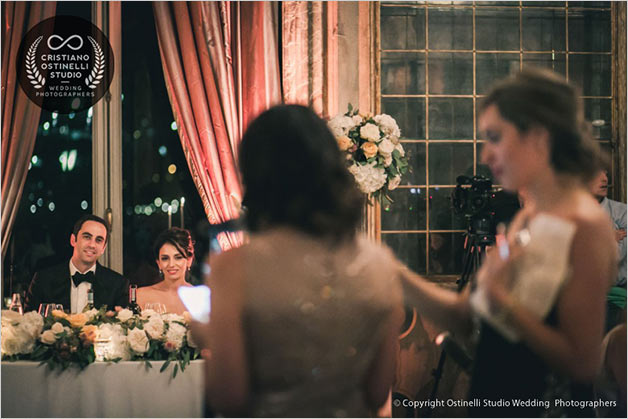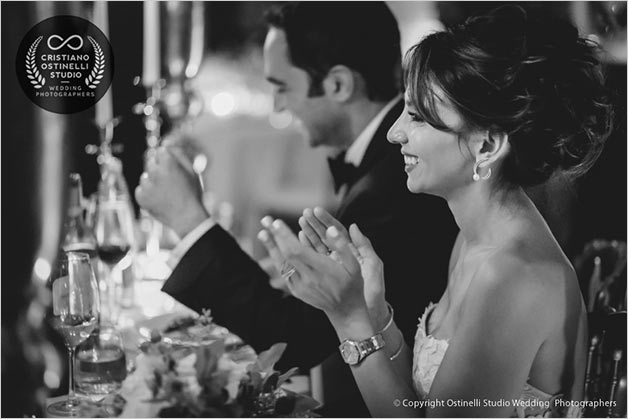 Wedding cake prepared on site!
For their cake, Rana & Amir were looking for something Italian, super delicious, fresh and original.
We came up with idea of a cake show cooking!
Pastry chef brought outside the base of the cake. It was set on magnificent stairs of Villa Erba where chef ultimate his masterpiece filling and decorating the cake in real time.
Oh wow that cake was soooo good!
After the cut of the cake the whole group moved back inside the villa for the party and open bar.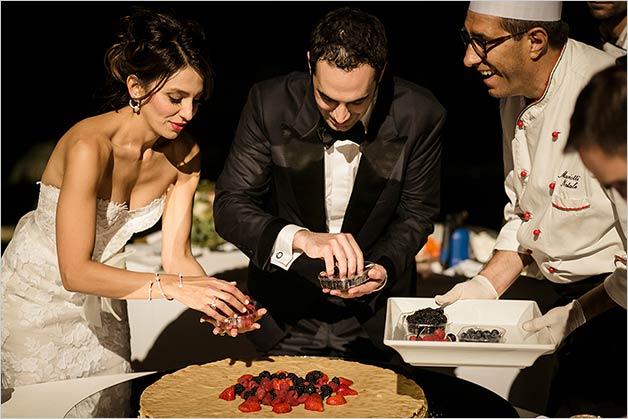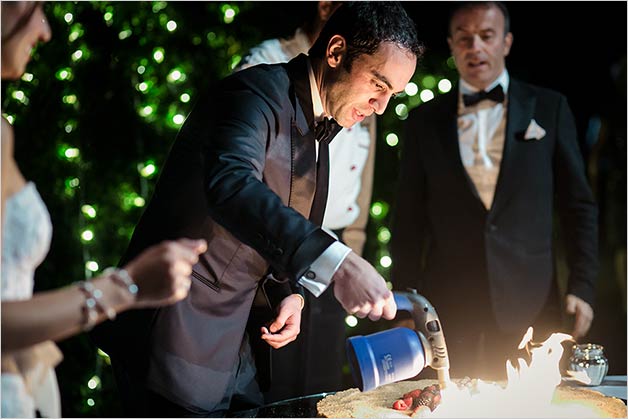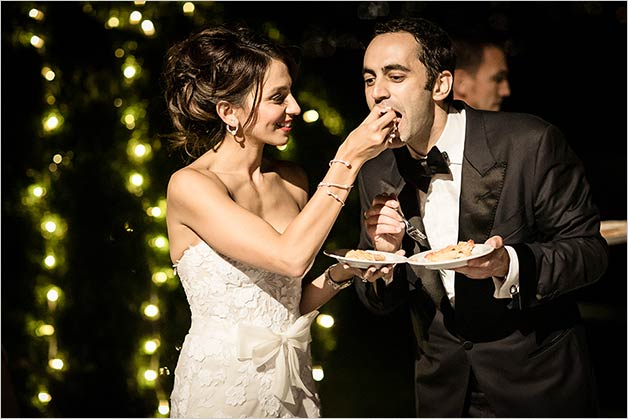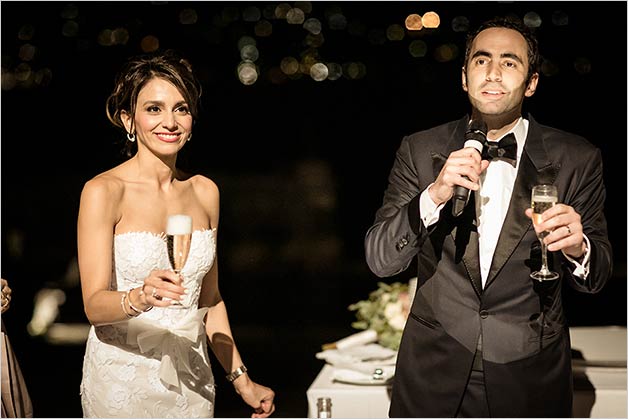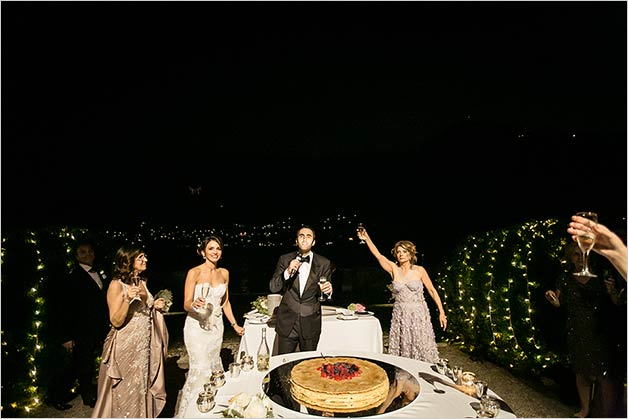 Dancing, dancing, dancing
Ok, I have to admit it.
Iranians are great great dancers!
No matter the age! They are all real, talented dancers.
My Team and I, every time we plan Iranian weddings are just astonished by their talent.
Our Italian weddings are just not at all about dancing… well, we pretend to be dancers too but we cannot compare!
And believe me the DJ is not the matter here!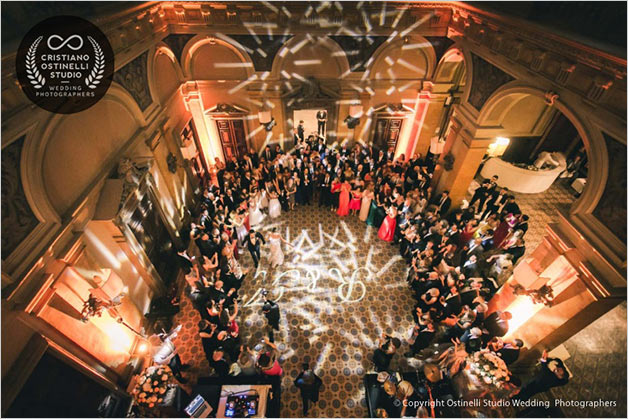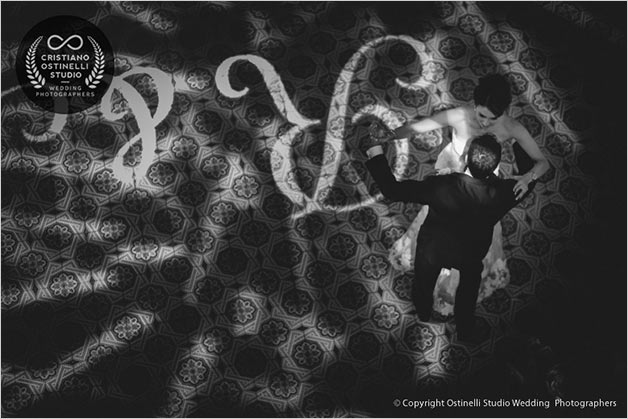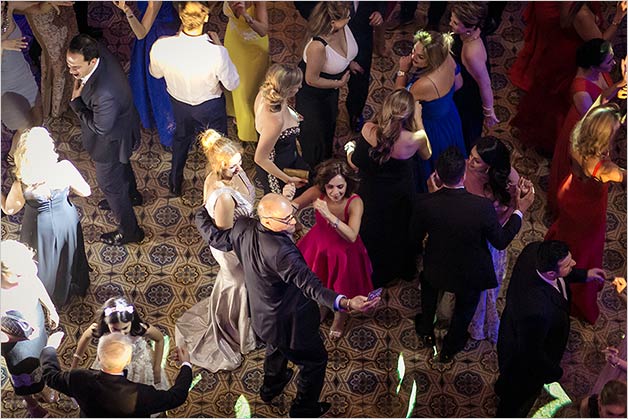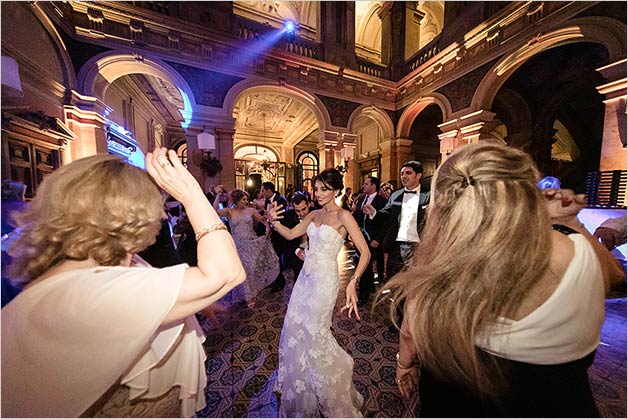 What a great fun party for Rana and Amir on Lake Como!