wedding at Villa Muggia and a wedding ceremony at Chiesa Vecchia (Old Church) in Belgirate: what a perfect match for a Valentina and Matteo's
wedding on Lake Maggiore
.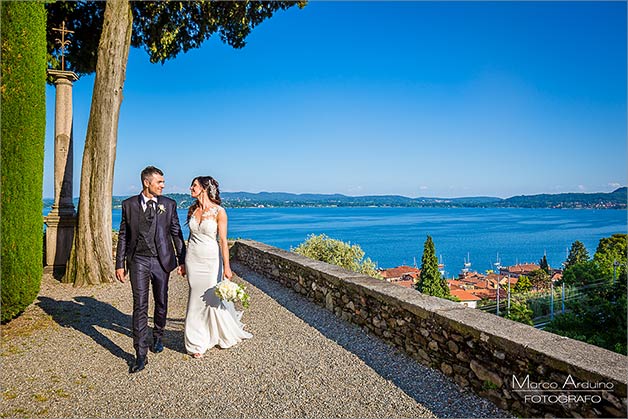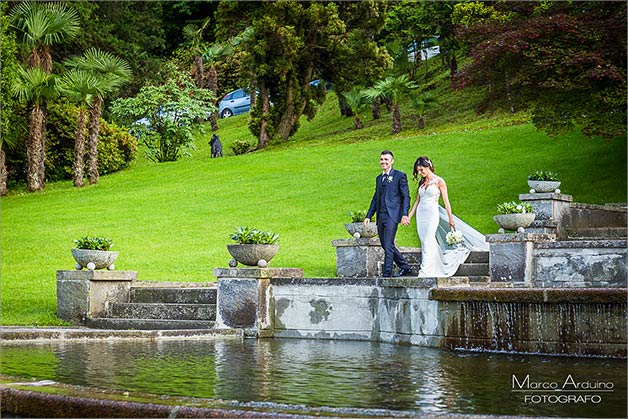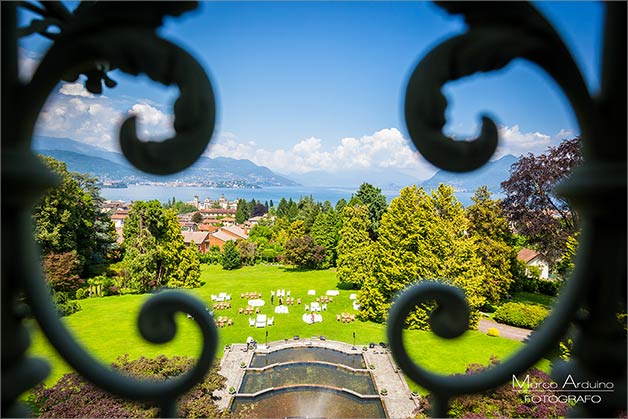 Valentina and Matteo's wedding is fashion, appeal, beauty.
Reception venue they chose is just amazing and photographer is really great!
We already know him in some of our posts on Italian Lakes Wedding: his name is Marco Arduino. He is great! Have a look to the photos in this post: bright colors and a detailed post production. Super!
If you want to know more visit www.marcoarduino.it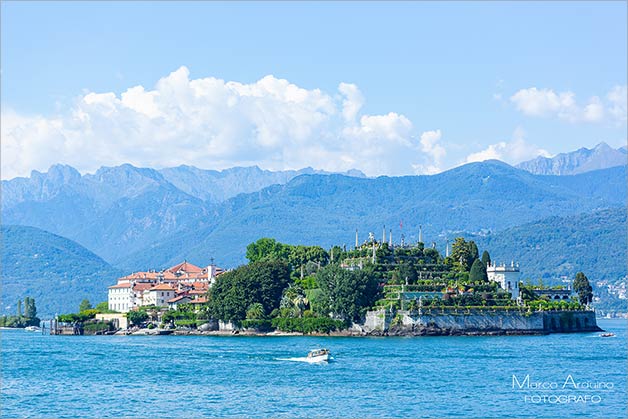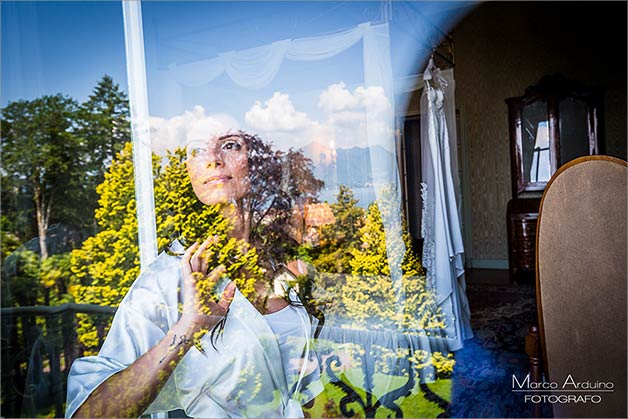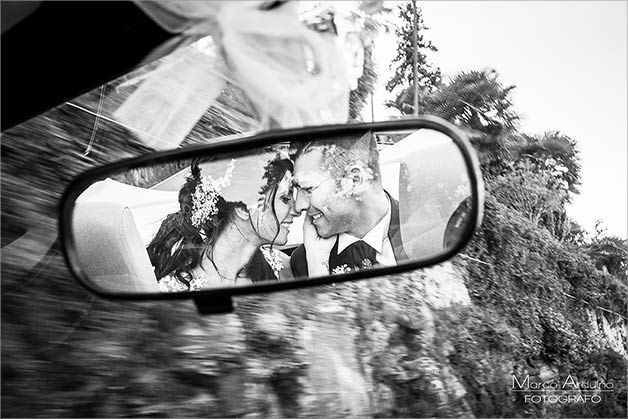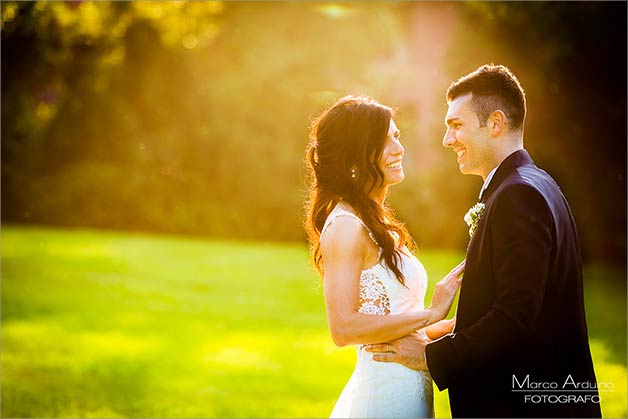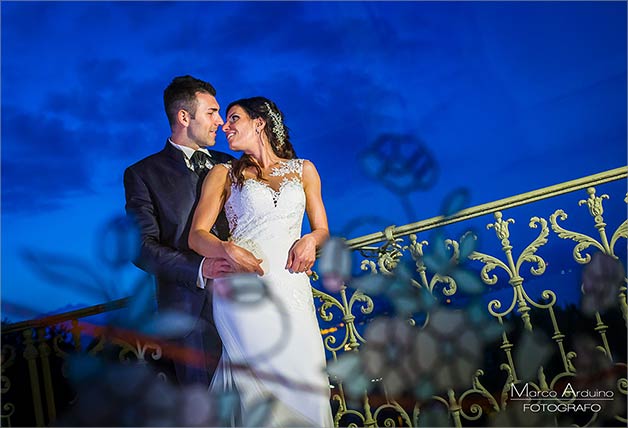 Villa Muggia was the venue Valentina and Matteo chose for the reception but even for their getting ready. From the images you can see the beauty of the this venue. A panoramic view a wide park and elegant room inside. No other venue in Stresa has the same charm.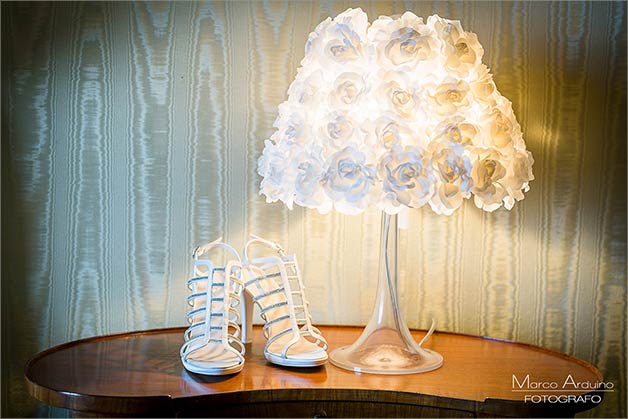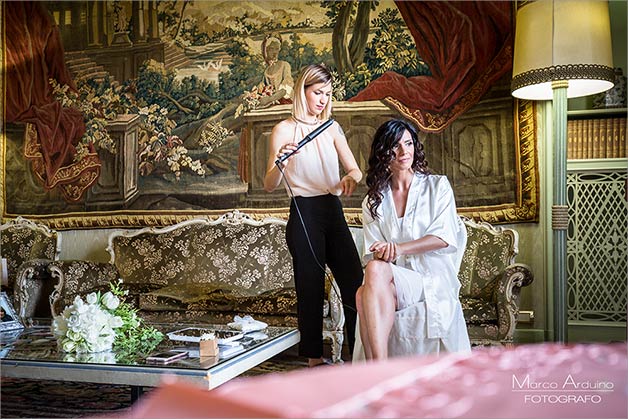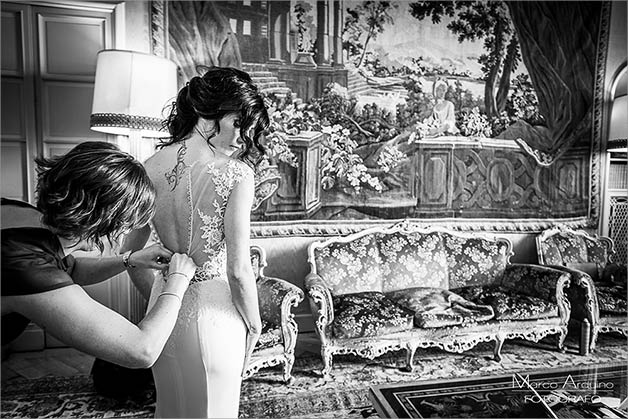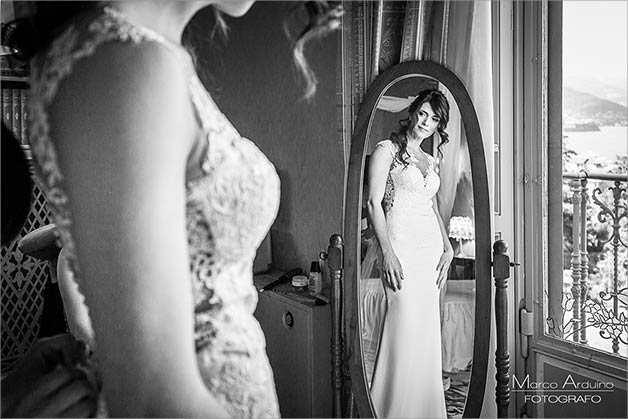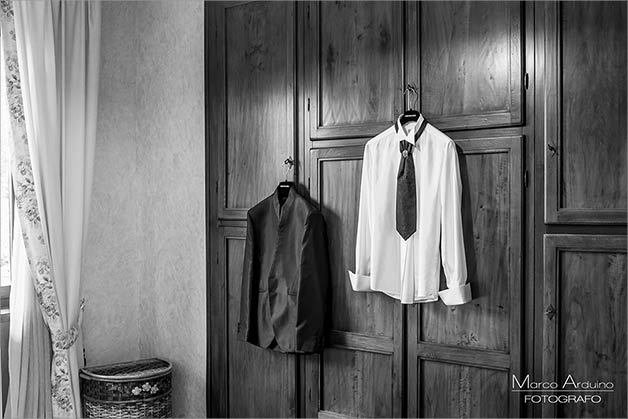 Wedding Ceremony at Chiesa Vecchia (Old Church) in Belgirate
Chiesa Vecchia in Belgirate is located in a panoramic spot on Lake Maggiore. No doubt it is one of the most scenic church on Lake District.
If you want to know more have a look to the ceremonies at Chiesa Vecchia in Belgirate. You can find lots of advice and many photos to inspire.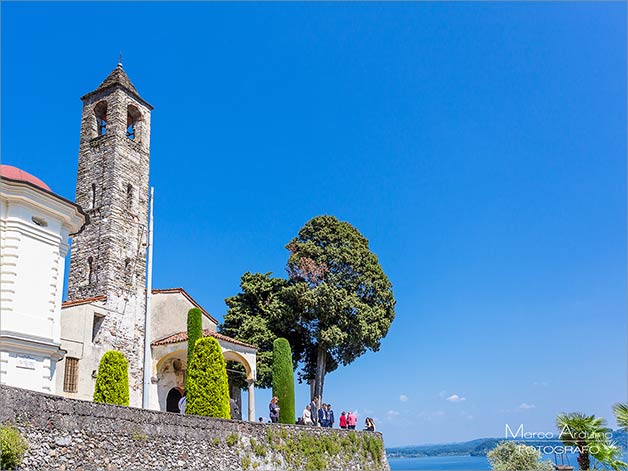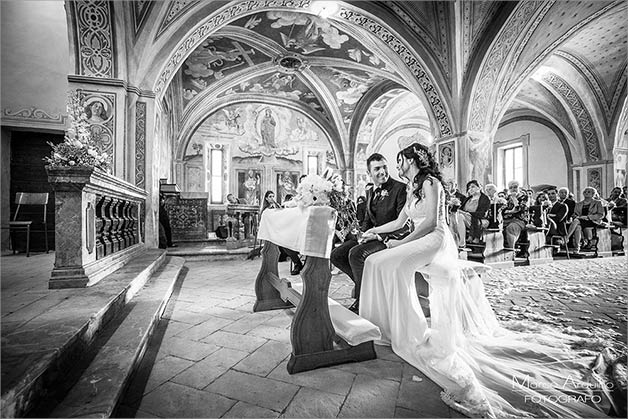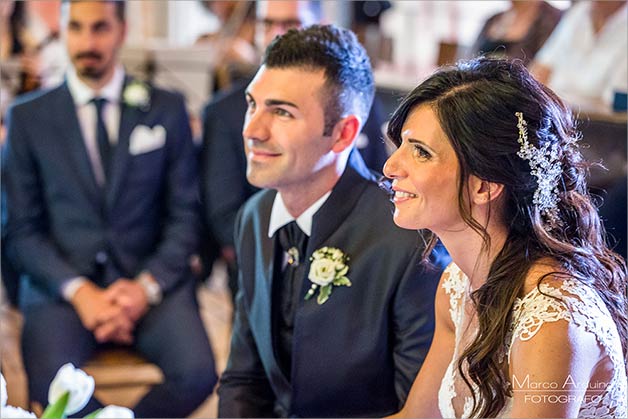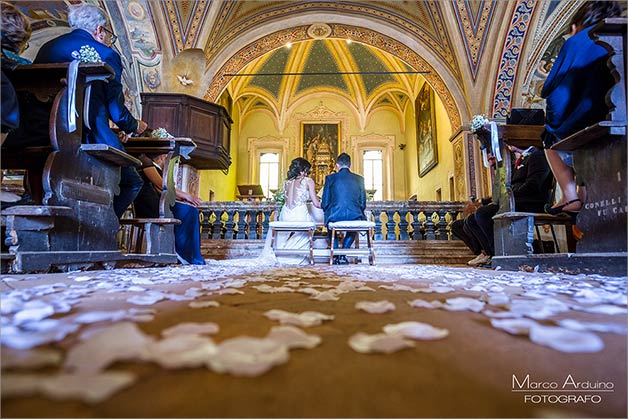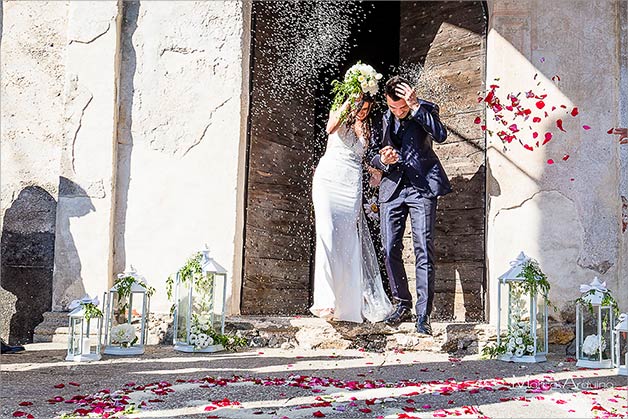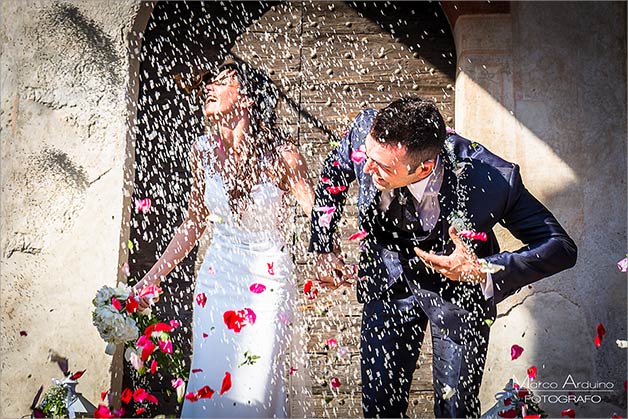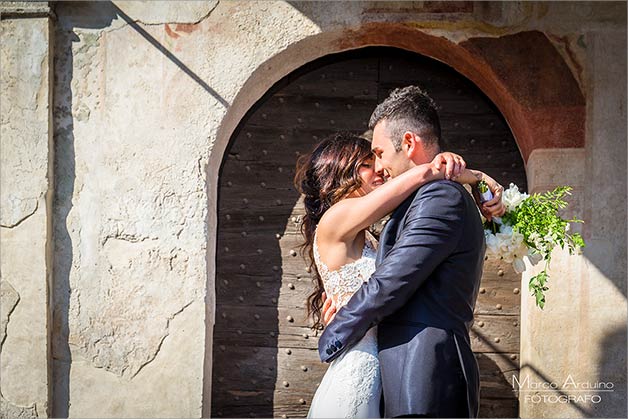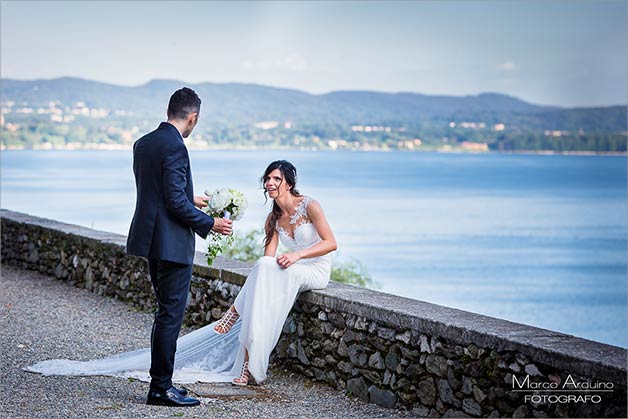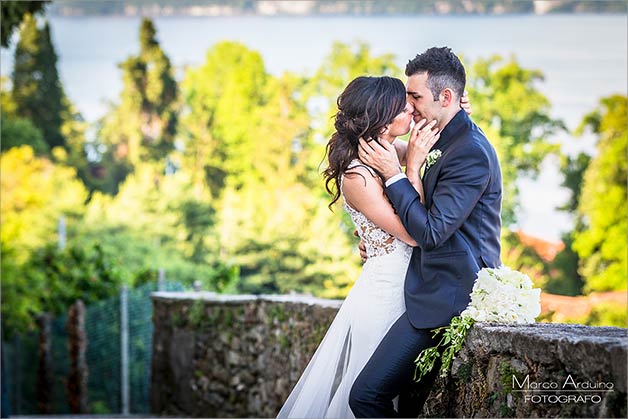 Wedding Reception at Villa Muggia in Stresa
Thanks to a wonderful spring day the whole wedding reception was planned outdoor. A rich aperitif in the lawn of the villa in a wonderful atmosphere. Dinner to follow was served under the pretty marquee embellished by fabrics and fairly lights.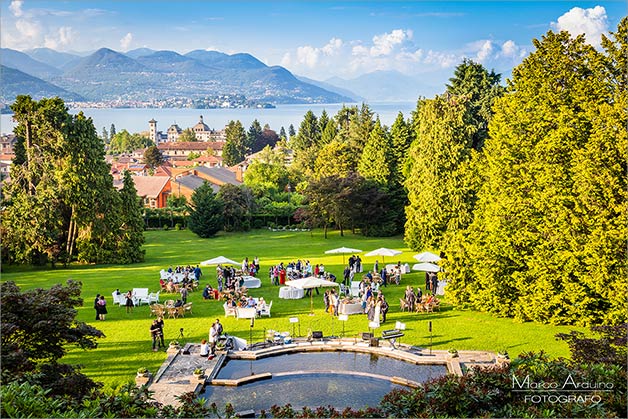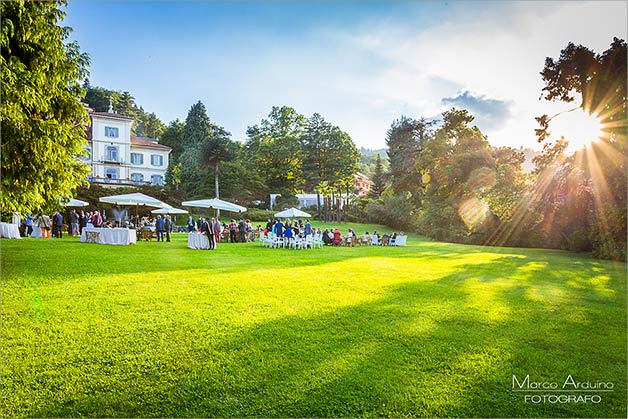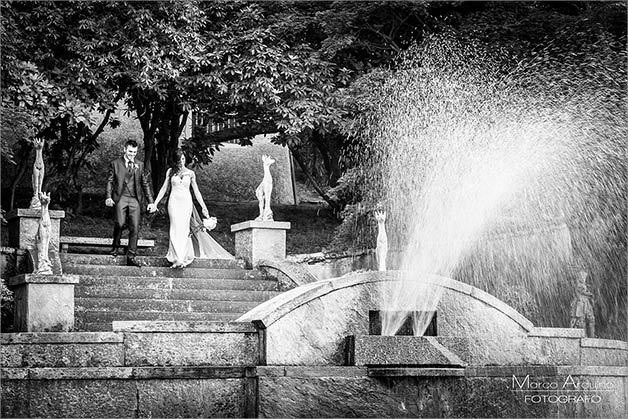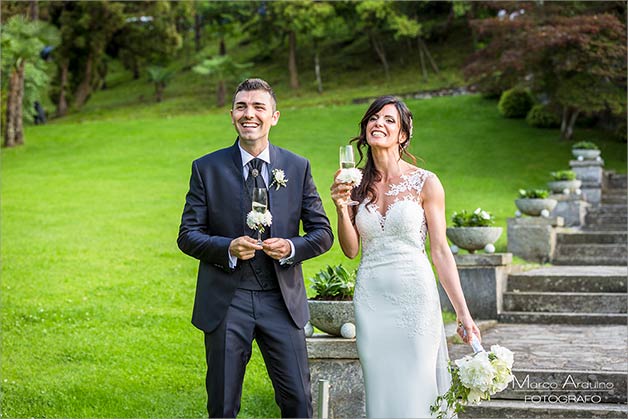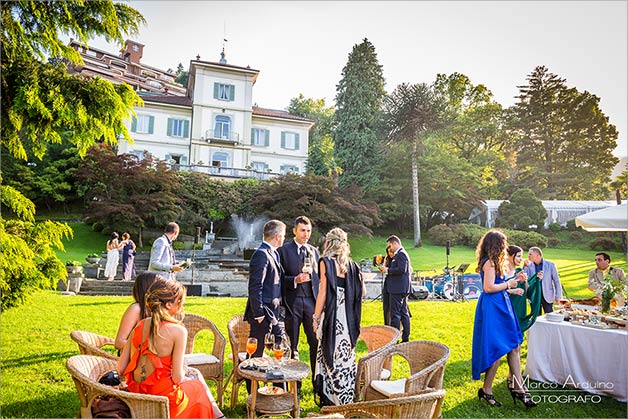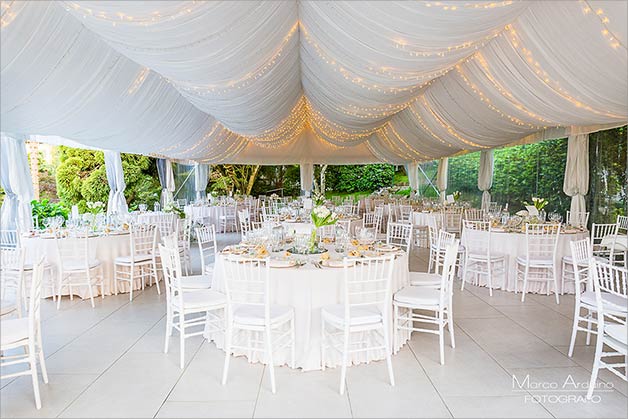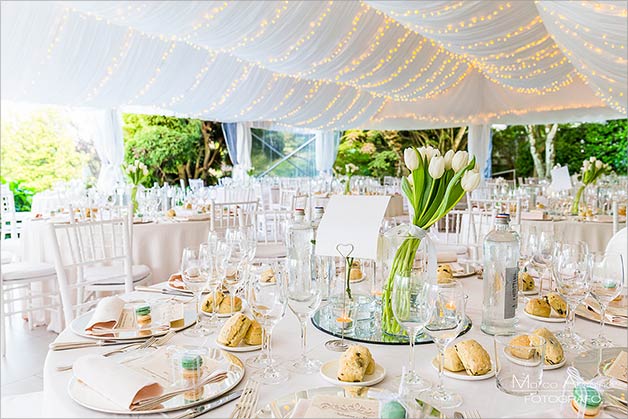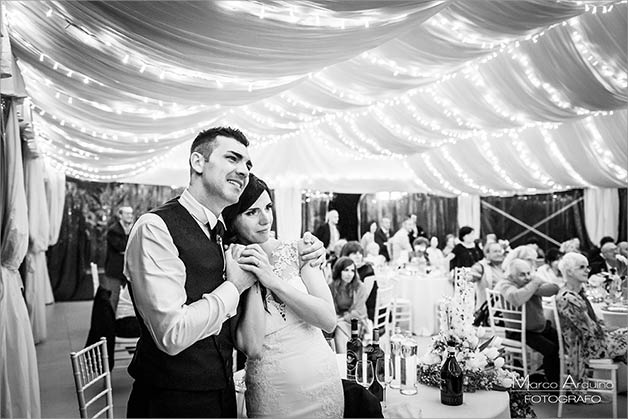 But it is not over yet! The party after dinner was planned inside the villa.
A scenic cut of the cake on the panoramic terrace and crazy dances inside the rooms of the villa.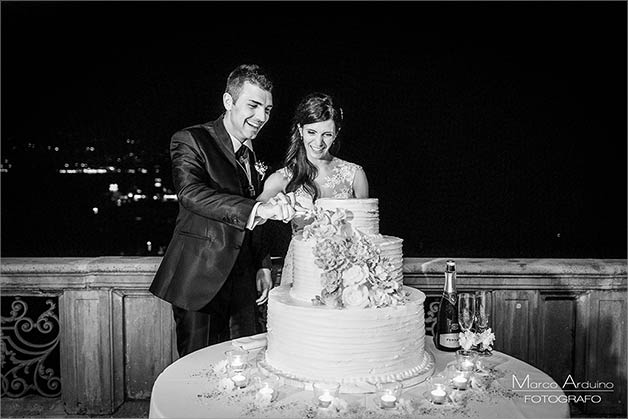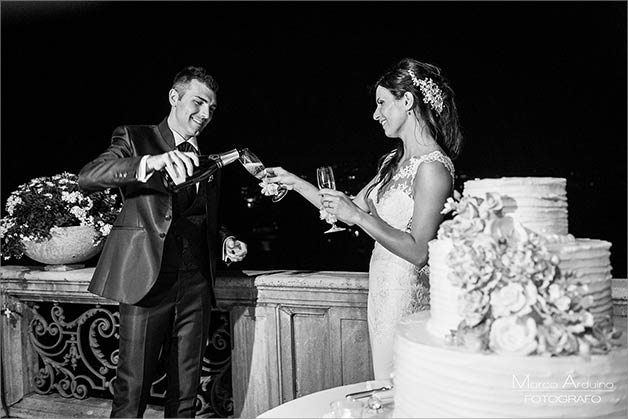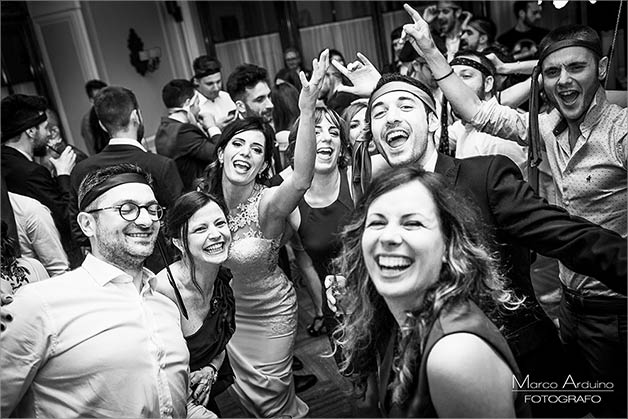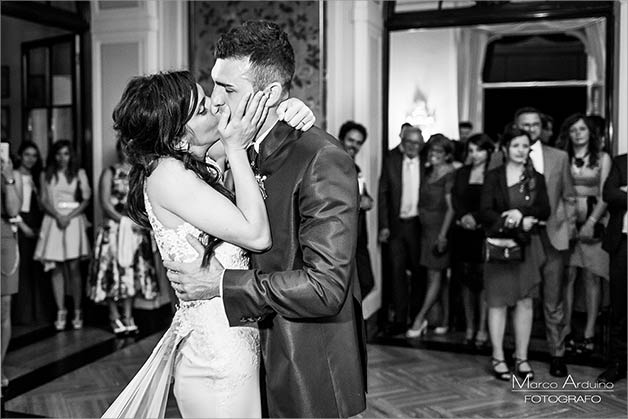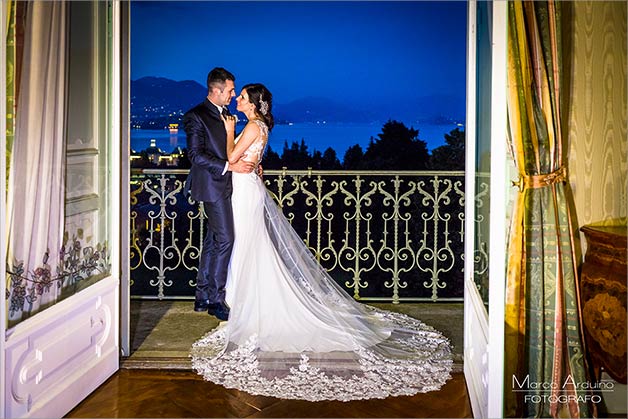 A wedding ceremony at Chiesa Vecchia in Belgirate and a wedding reception at Villa Muggia, what a perfect match for Valentina and Matteo's wedding on Lake Maggiore!