A wonderful day at the end of August was the perfect frame for Wendy and Miki's wedding on Lake Como. For Italian Lakes Wedding Team there was Simone Mottura of Blanco Y Negro Studio in Torino.
A lovely elegant and dynamic photo service that tells Wendy and Miki's big day perfectly.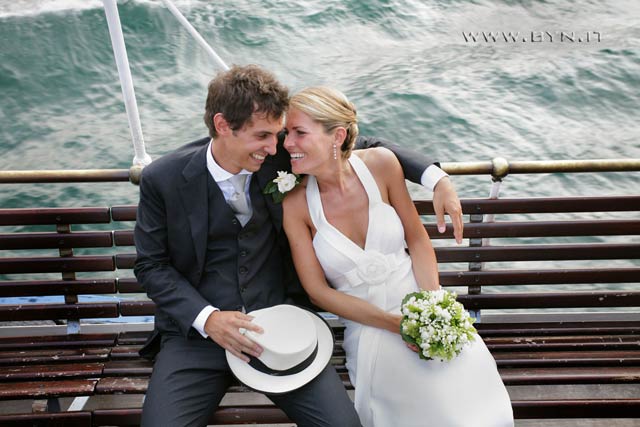 Religious ceremony was held in the beautiful church of San Abbondio in Mezzegra just above Lenno hills. Our readers will remember that we've already told about this pretty church in occasion of Andrew and Severine's wedding.
Mezzegra is a little village in a special area of Lake Como: Tremezzina region. Ancient villages between coast and hills have amazing views the best of Lake Como. All this is enriched by wonderful palaces and ancient churches.
Great panorama on Lake Como is one of the main feature of San Abbondio church, one of the most wanted for destination weddings.
Right after the ceremony bride and groom and their guests had a lovely boat tour on big ferry called Milano. This is one of the most beautiful and ancient ferries of Lake Como built back in 1904.
A piece of history on Lake Como!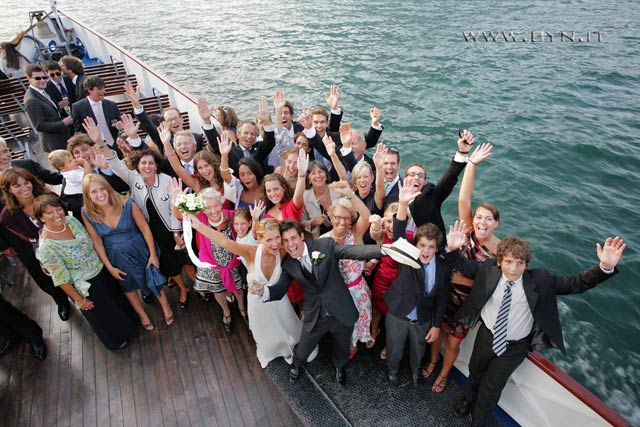 This was an original choice that let all guest enjoy the beauty of the lake and lead the group to Villa Erba where the reception was arranged.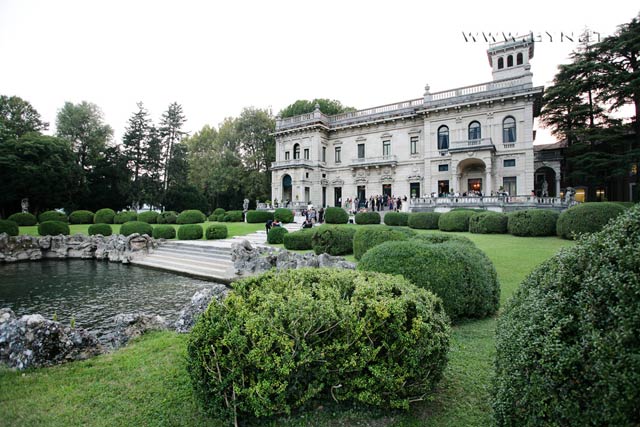 Villa Erba is located in Cernobbio and it has a wonderful Italian garden facing the lake: a perfect patio for an exclusive and elegant outdoor event.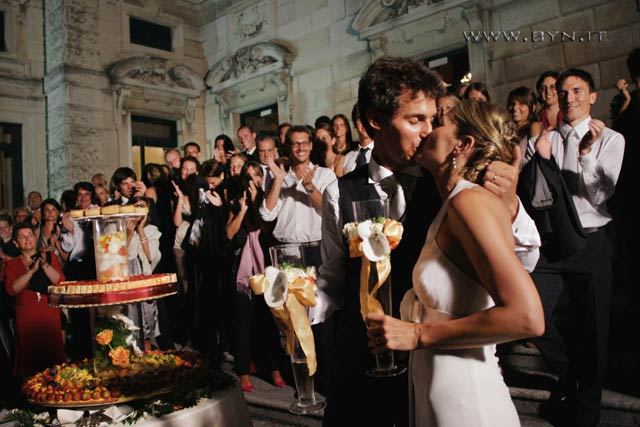 Villa Erba was built back at the end of 1800. It has two floors connected by a wonderful staircase. On top of it there is a panoramic tower.
Rooms inside have amazing frescoes on the ceilings and they can be the ideal frame for a very elegant reception.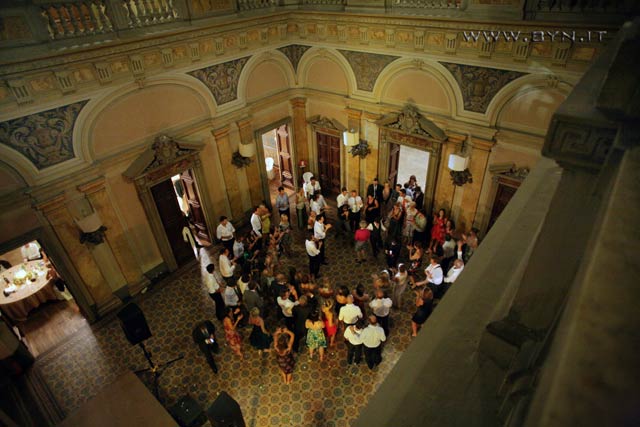 A church with a great view, an evocative tour on an ancient ferry boat and the reception in one of the most elegant villas on Lake Como: all these are the magical ingredients of unforgettable Wendy and Micki's wedding!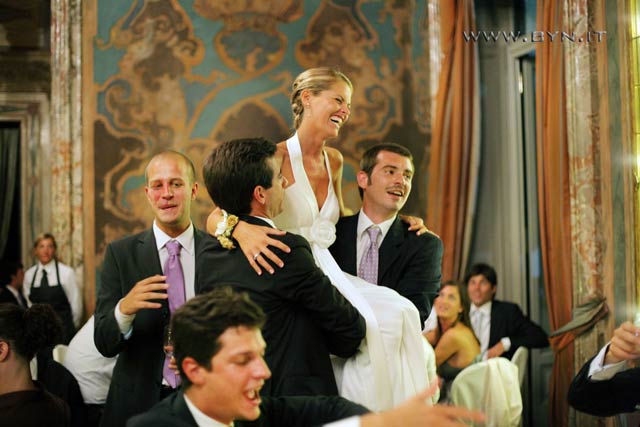 For further information on your wedding on Lake Como please CONTACT Italian Lakes Wedding Team.