Talking about wedding photography on Lake Maggiore, Botanic Gardens of Villa Taranto are among bride and groom's preferred destinations for their big day photos.
Unfortunately on the night of 25 august 2012 a terrible hurricane beated Pallanza and Villa Taranto itself. The final result was: 300 fallen trees among them some secular ones and the immediate closure of the gardens. An unlimited closured as park management informed at that time.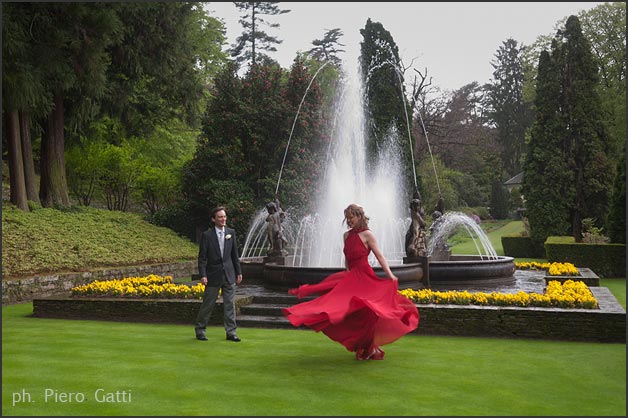 Big news today is that after 203 days after the horrible hurricane, Botanic Gardens of Villa Taranto are back to be opened to pubblic!
This is an almost unwished news, a great result a challange against the time that has been won thanks to an amazing work during these 7 months of closure. Stone walls have been re built, renewed path and secured plants.
All this to allow one of the most important european park to get back to be the thirs most important touristy destination on Lake Maggiore.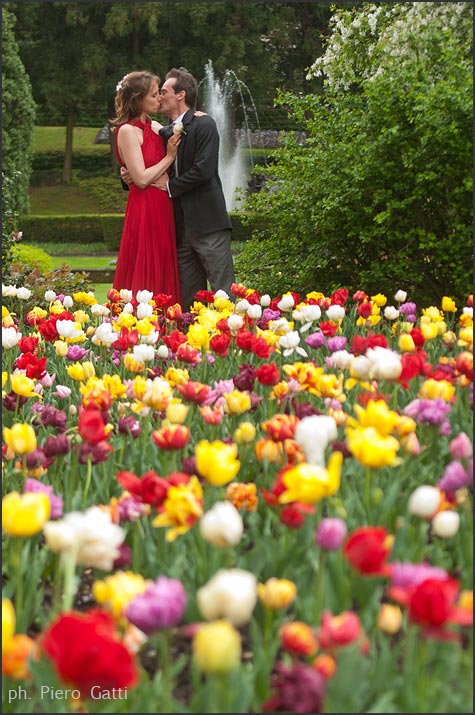 We mentioned about Villa Taranto as a wonderful set for your wedding photos.
Many of our couples were here. After the ceremony, while other guests were going to the reception venue, bride and groom had the chance to reach the park with their photographer.
A photo session of about 30-45 minutes among English gardens, flowers explosions, majestic fountains and terraced gardens with smaller fountains. You can see the final result in the pictures of this post: isn't it just wonderful?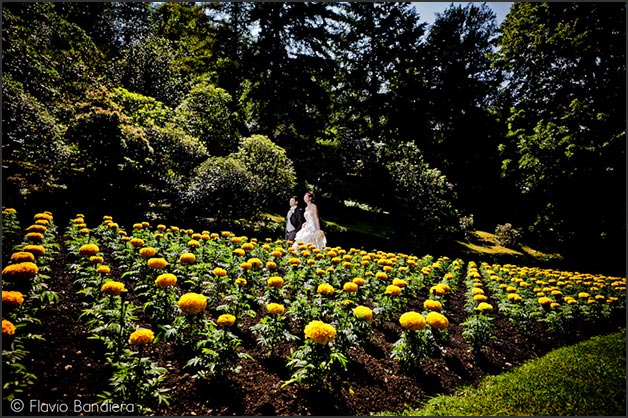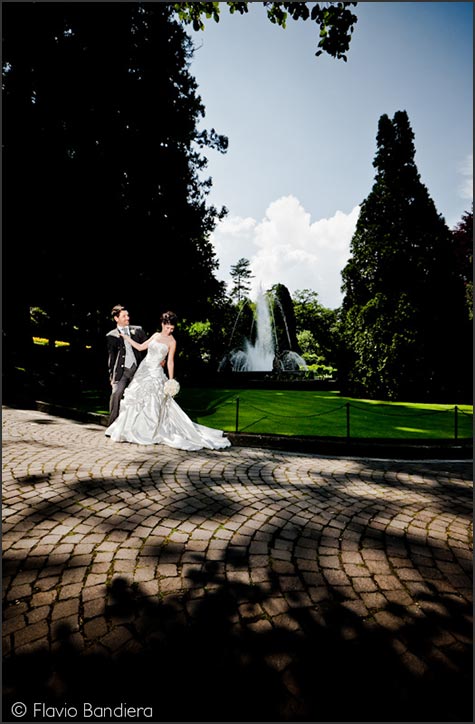 Villa taranto gardens can be a very special frame for your wedding photos, a wonderful mamory that will last forever. Each season is special here. These days along the paths of the park you will see violets, crocuses, narcissuses, primeroses blooming. Then in few days you could also admire magnolias, camelias, tulips, azaleas and rhododroses. And then thousands of flowers in summer and autum scenarios of maples and beeches trees.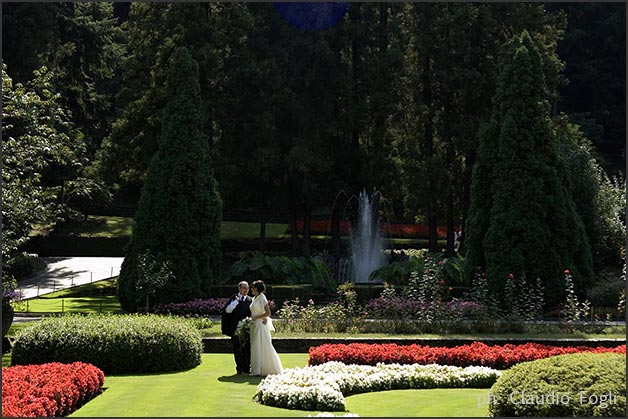 This post wants to be a small contribution to Villa Taranto re birth. One of the most precious jewel on Lake Maggiore.
Welcome back Villa Taranto!