Welcome to Italian Lakes Wedding's Real Weddings section. In this page you will find a selection of the most beautiful events planned by Italian Lakes Wedding Team.
Get ideas for your wedding day from our couples!
Click to View Slideshow to take a look to our couples wedding albums or just click on View Details to read detailed post that our wedding planners wrote.
Joy and Rory – Lake Orta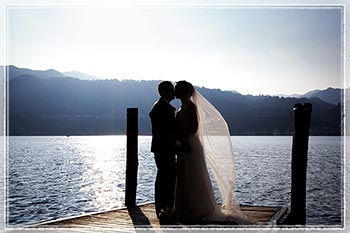 Photographer:
Independent Pictures, Milan
Floral Arrangements and Bouquets:
La Piccola Selva, Omegna (VB)
Reception Venue:
Villa Pestalozza, Lake Orta
Wedding Planner:
Valentina Lombardi – Italian Lakes Wedding
---
Barbara and Rocco – Lake Garda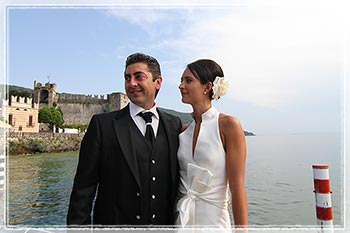 Photographer:
PHOTO27.COM, Milan
Ceremony:
Church of San Martino, Torri del Benaco
Reception:
Restaurant Benaco, Torri del Benaco
Wedding Planners:
Angela & Katiuscia – Italian Lakes Wedding
---
Stephanie and Alberto – Lake Maggiore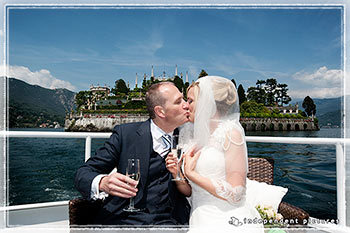 Photographer:
Independent Pictures, Milan
Floral Arrangements and Bouquets:
La Piccola Selva, Omegna (VB)
Reception:
Hotel Verbano, Lake Maggiore
Wedding Planner:
Valentina Lombardi – Italian Lakes Wedding
---
Cynthia and Anthony – Lake Como
Photographer:
PHOTO27.COM, Milan
Ceremony:
Villa del Balbianello, Lake Como
Reception:
Villa del Balbianello, Lake Como
Wedding Planner:
Alessandra Fabi – Italian Lakes Wedding
---
Cindy and Christian – Lake Maggiore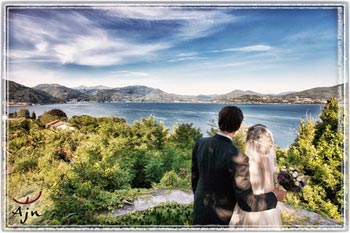 Photographer:
Luca Rajna Progetti Fotografici, Como
Floral Arrangements and Bouquets:
La Piccola Selva, Omegna (VB)
Reception Venue:
Villa Margherita, Lake Maggiore
Wedding Planner:
Britta Hartmann – Italian Lakes Wedding
---
Joss and Nick – Lake Como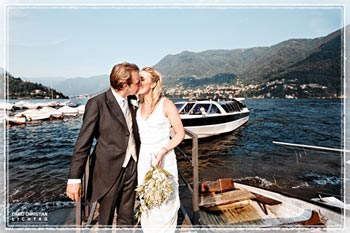 Photographer:
David Christian Lichtag
Ceremony:
Church of Ascensione, Cadenabbia
Reception:
Villa Cernobbio – Lake Como
Wedding Planner:
Alessandra Fabi – Italian Lakes Wedding
---
Hannah and James – Lake Orta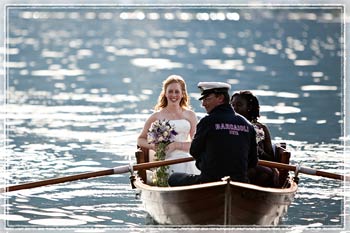 Photographer:
Enrico Mocci, Orta San Giulio
Floral Arrangements and Bouquets:
La Piccola Selva, Omegna (VB)
Reception Venue:
San Giulio restaurant, Lake Orta
Wedding Planner:
Valentina Lombardi – Italian Lakes Wedding
---
Leanne and Darren – Lake Maggiore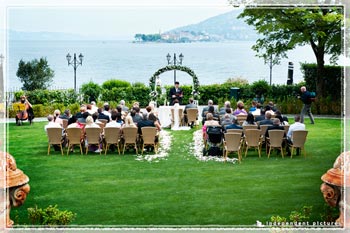 Photographer:
Independent Pictures, Milan
Floral Arrangements and Bouquets:
La Piccola Selva, Omegna (VB)
Ceremony & Reception:
Grand Hotel Dino, Lake Maggiore
Wedding Planner:
Valentina Lombardi – Italian Lakes Wedding
---
Eve-Marie and Roland – Lake Orta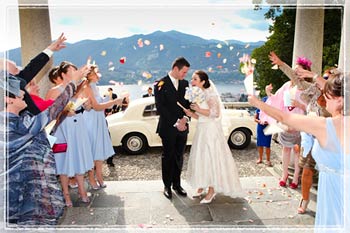 Photographer:
Silver Stars Photo, Milan
Floral Arrangements and Bouquets:
La Piccola Selva, Omegna – Lake Orta
Music Entertainment:
Hot Club Trio, Lake Orta
Wedding Planner:
Valentina Lombardi – Italian Lakes Wedding
---
Cat and Raza – Lake Como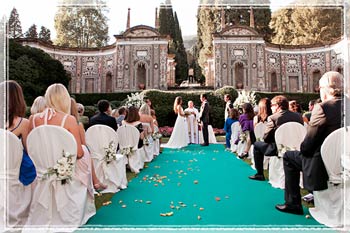 Photographer:
Carlo Guido Conti, Milano
Music Entertainment:
Koinè String Quartet
Reception:
Villa D'Este, Lake Como
Wedding Planner:
Italian Lakes Wedding
---
Rebecca and Marcus – Lake Orta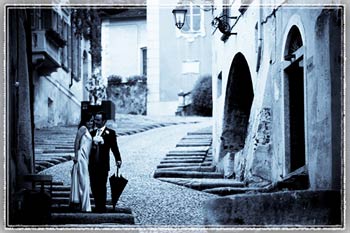 Photographer:
Maren OLLMAN – Piero OTTAVIANO, Torino
Floral Arrangements and Bouquets:
La Piccola Selva, Omegna – Lake Orta
Wedding Reception:
Villa Crespi hotel & restaurant, Lake Orta
Wedding Planner:
Valentina Lombardi – Italian Lakes Wedding
---
Stephanie and Thomas – Lake Como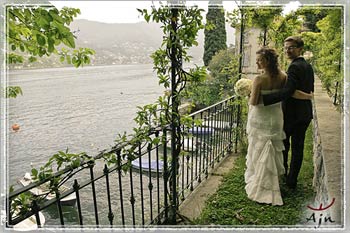 Photographer:
Ajn Luca Rajna Progetti Fotografici, Como
Civil Ceremony:
Ossuccio's Town Hall – Lake Como
Reception:
Villa Teodolinda – Laglio, Lake Como
Wedding Planner:
Britta Hartmann – Italian Lakes Wedding
---
Helen and Daheun – Lake Orta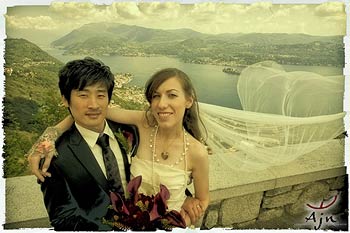 Photographer:
Ajn Luca Rajna Progetti Fotografici, Como
Floral Arrangements and Bouquets:
La Piccola Selva, Omegna – Lake Orta
Wedding Reception:
San Giulio restaurant, Lake Orta
Wedding Planner:
Valentina Lombardi – Italian Lakes Wedding
---
Julia and Angus – Lake Como
Photographer:
Mauro Pozzer, Vicenza
Ceremony:
Villa Varenna, Lake Como
Reception:
Villa Varenna, Lake Como
Wedding Planner:
Alessandra Fabi – Italian Lakes Wedding
---
Lisa and Darren – Lake Maggiore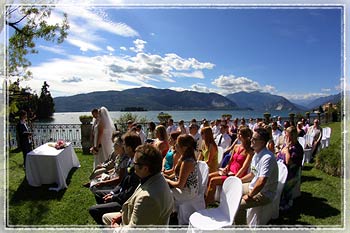 Photographer:
PHOTO27.COM, Milan
Floral Arrangements and Bouquets:
La Piccola Selva, Omegna (VB)
Ceremony & Reception:
Villa Rusconi Clerici, Lake Maggiore
Wedding Planner:
Valentina Lombardi – Italian Lakes Wedding
---
Antonin and Louise – Lake Como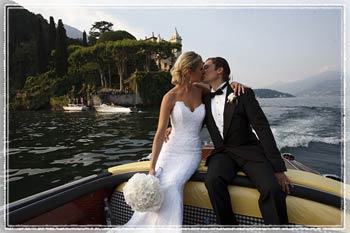 Photographer:
Studio Morlotti, Como
Rehearsal dinner:
Lake Como Beach Club
Ceremony:
Villa del Balbianello, Lenno – Lake Como
Wedding Planner:
Alessandra Fabi – Italian Lakes Wedding
---
Judith and Stephen – Lake Garda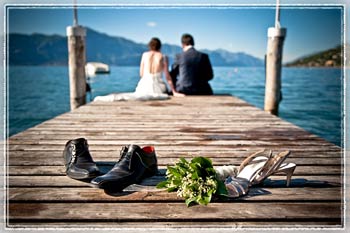 Photographer:
Mauro Pozzer, Vicenza
Ceremony:
Torri del Benaco's Castle – Lake Garda
Reception:
n/a (United Kingdom)
Wedding Planner:
Alessandra Fabi – Italian Lakes Wedding
---
Nicola and Bryan – Lake Orta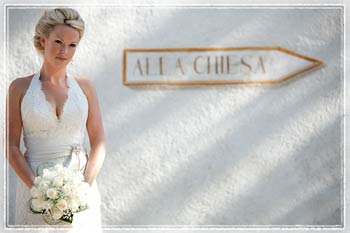 Photographer:
Enrico Mocci, ArteFotoArona
Floral Arrangements and Bouquets:
La Piccola Selva, Omegna (VB)
Wedding Reception:
San Rocco Hotel, Lake Orta
Wedding Planner:
Valentina Lombardi – Italian Lakes Wedding
---
Tessa and Daniel – Lake Maggiore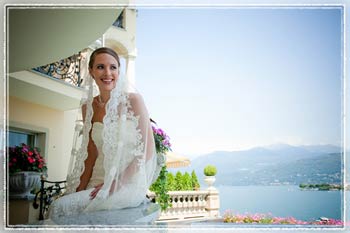 Photographer:
Enrico Mocci, ArteFotoArona
Floral Arrangements and Bouquets:
La Piccola Selva, Omegna (VB)
Ceremony & Reception:
Villa Rusconi – Villa Aminta, Lake Maggiore
Wedding Planner:
Valentina Lombardi – Italian Lakes Wedding
---
Carolyn and David – Lake Como
Photographer:
Desdemona Varon, United Kingdom
Civil Ceremony:
Villa dei Cipressi, Varenna – Lake Como
Reception:
Villa dei Cipressi, Varenna – Lake Como
Wedding Planner:
Alessandra Fabi – Italian Lakes Wedding
---
Sandra and John – Lake Como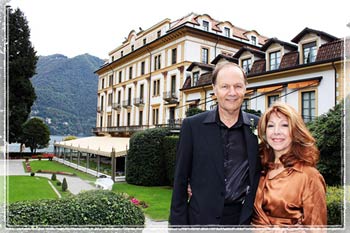 Photographer:
Desdemona Varon, United Kingdom
Ceremony and Reception:
Villa D'Este – Lake Como
Blessing Celebrants:
Giuseppe Rossi and Diane Wheeler
Wedding Planner:
Alessandra Fabi – Italian Lakes Wedding
---
Suzanne and Chris – Lake Maggiore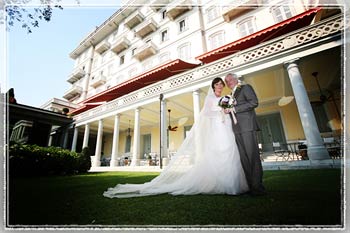 Photographer:
Ivana Porta, Torino
Ceremony:
Pallanza Town Hall, Lake Maggiore
Reception:
Grand Hotel Majestic, Lake Maggiore
Wedding Planner:
Valentina Lombardi – Italian Lakes Wedding
---
Nicky and Chris – Lake Maggiore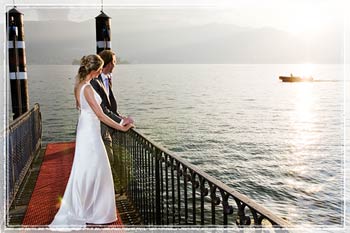 Photographer:
Carlo Conti, Milano
Floral Arrangements and Bouquets:
La Piccola Selva, Omegna (VB)
Reception:
Villa Rusconi Clerici, Lake Maggiore
Wedding Planner:
Clara Boatto – Italian Lakes Wedding
---
Hayley and Chris – Lake Garda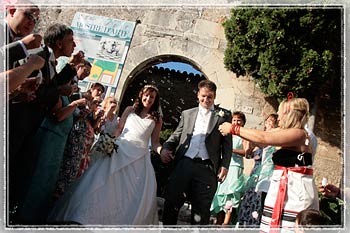 Photographer:
Walter Cargioli, Como
Ceremony:
Malcesine's Castle – Lake Garda
Reception:
La Pace Restaurant, Malcesine -Lake Garda
Wedding Planner:
Alessandra Fabi – Italian Lakes Wedding
---
Simone and Stephan – Lake Maggiore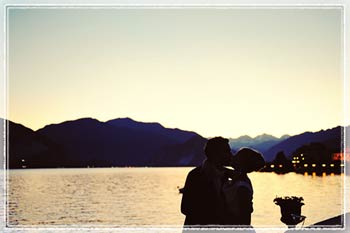 Photographer:
Tag7, Zurich
Ceremony:
Sacro Monte of Ghiffa, Lake Maggiore
Reception:
Villa Rusconi Clerici, Lake Maggiore
Wedding Planner:
Valentina Lombardi – Italian Lakes Wedding
---
Summer Season Weddings in Orta – Lake Orta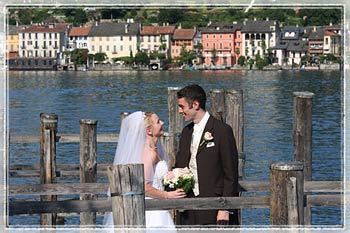 Villa Bossi, Orta Town Hall – Lake Orta
Gillian and Louis
Shawn and Raul
Nathalie and Tim
Laura and Kieran
Maria and Chris
Wedding Planner:
Valentina Lombardi – Italian Lakes Wedding
---
Kerry and Alistair – Lake Orta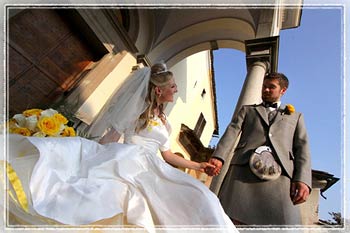 Photographer:
Photo27.com, Milano
Ceremony:
Sacro Monte Church, Lake Orta
Reception:
San Giulio Restaurant, St. Julius Island
Wedding Planner:
Valentina Lombardi – Italian Lakes Wedding
---
Amy and Tom – Lake Orta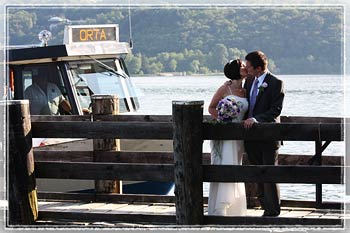 Photographer:
Andrea Dapueto, Genova
Ceremony:
Villa Bossi, Orta Town Hall – Lake Orta
Reception:
San Rocco Hotel, Orta S. Giulio – Lake Orta
Wedding Planner:
Valentina Lombardi – Italian Lakes Wedding
---
Manuela and Matteo – Lake Varese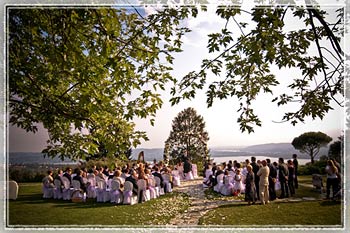 Photographer:
Mauro Pozzer, Vicenza
Ceremony:
Symbolic blessing at Villa San Martino
Reception:
Villa San Martino, Lake Varese
Wedding Planner:
Alessandra Fabi – Italian Lakes Wedding
---
Bevin and Steven – Lake Orta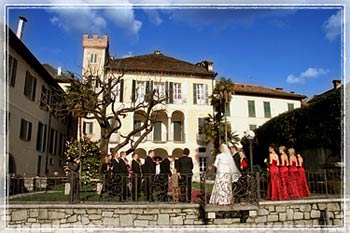 Photographer:
Photo27.com, Milano
Ceremony:
Symbolic Blessing at Villa Gippini, Lake Orta
Reception:
San Rocco Hotel, Orta S. Giulio – Lake Orta
Wedding Planner:
Valentina Lombardi – Italian Lakes Wedding
---
Bianca and Mills – Lake Como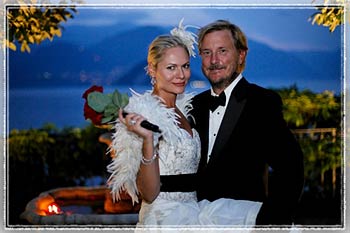 Photographer:
David Christian Lichtag, Czech Republic
Ceremony:
San Martino Church, Perledo – Lake Como
Reception:
Villa dei Cipressi, Varenna – Lake Como
Wedding Planner:
Valentina Lombardi – Italian Lakes Wedding
---