This last one was maybe one of the busiest of 2013 wedding season on our lakes. We are sure you would love our lovely just married couple.
Let's see them all!
e start from a
wedding in Veneto region
that our lovely
planners Katiuscia and Angela
coordinated. We are not on the lakes but in wonderful
VENICE
.
A dreamy destination not far from Lake Garda
.
Mairead and Derek
got married in one of the most beautiful church in the very heart of
Venice
.
They came from Ireland to celebrate their wonderful day in one of the most beautiful city of our country. Of course they could not miss some pictures in famous
Piazza San Marco
. Have a look to their photos aren't they beautiful?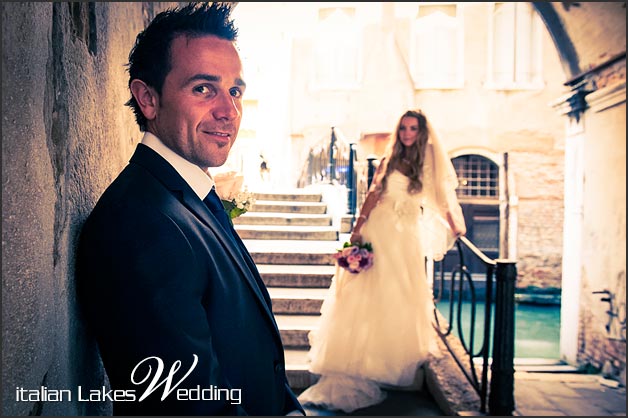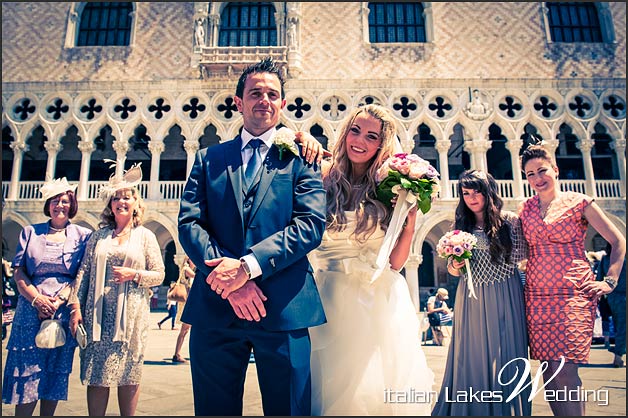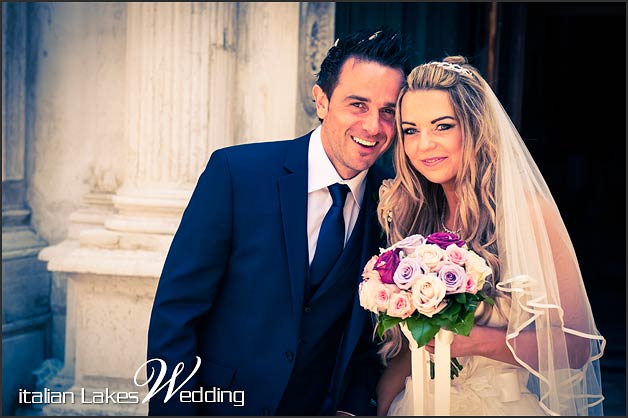 From Venice to Lake Maggiore for a great black and white themed wedding. Monika and florists of La Piccola Selva Team were delighted to work for Matt and Lucy's wedding at Villa Rusconi in Pallanza. Classical white – a must for every wedding – matched with black with a surprising result! You can see some black details of the tables of the reception, bridesmiads' dresses, bridal bouquet and gazebo arrangement for the ceremony.
La Piccola Selva Team created black tones with Aspidistra leaves in a very dark shade of green. White hydrangeas and white roses did the rest.
Have a look to these pictures the final result is very unique!
A big thanks to Monika and her floral designer team for this black and white themed wedding on Lake Maggiore!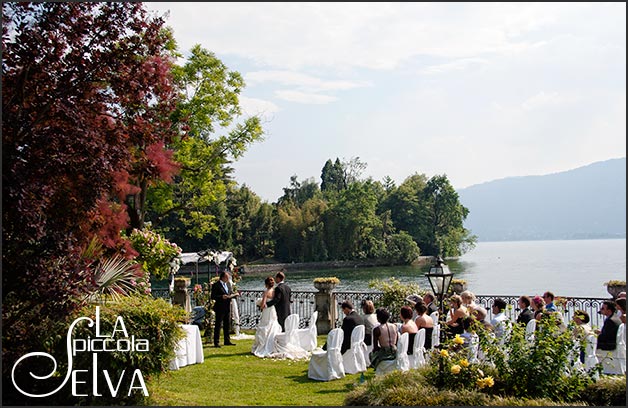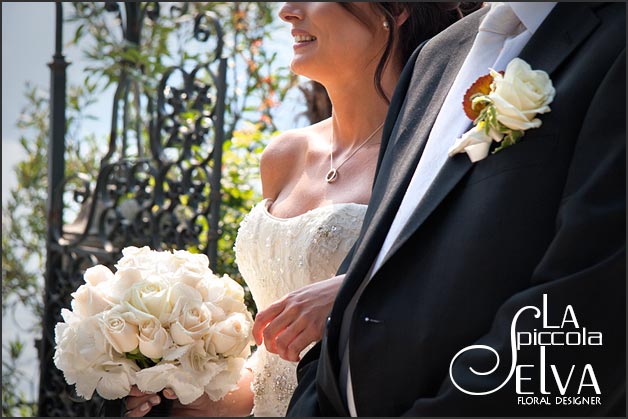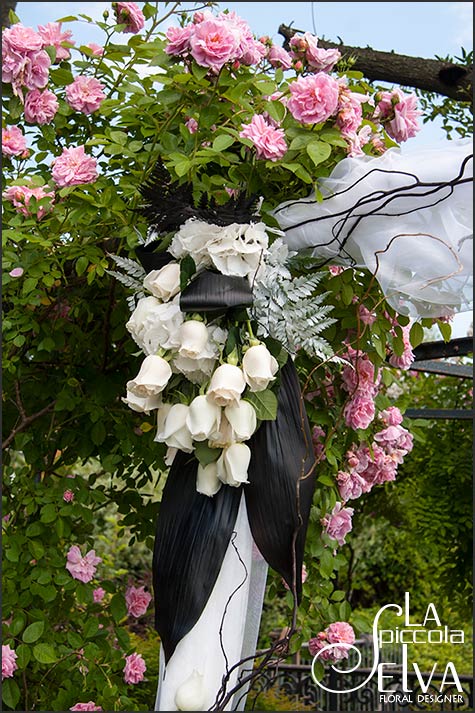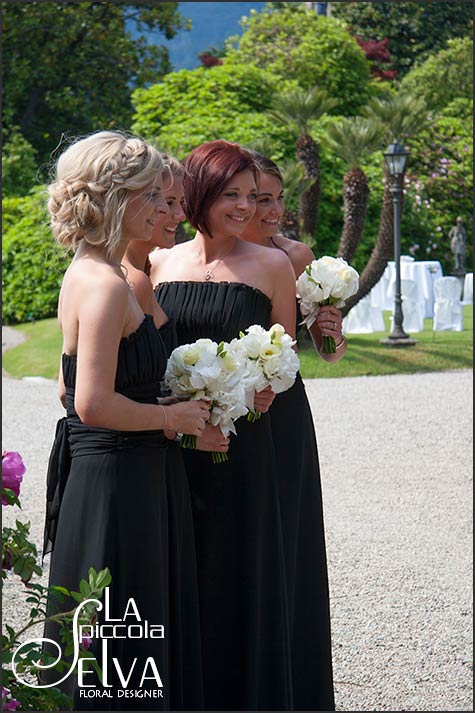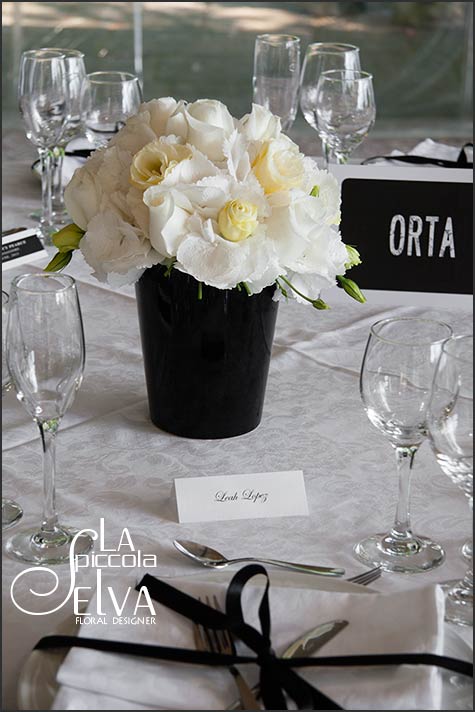 We move then to Lake Orta for a Scottish wedding!
Sarah and David tied the knot at Villa Bossi with a civil ceremony.
Valentina was their planner and thanks to INDEPENDENT PICTURES we can see some lovely shots of this pretty event.
Sarah and David wanted touch of Scotland for their Italian wedding so they hired a piper playing for them for ceremony and aperitif. You cannot imagine how beautiful was the atmosphere! After the ceremony and some pictures in Orta village and St. Julius Island they moved to Ustaria Ca dal Rat for their reception. A live band made the night with lot of fun music!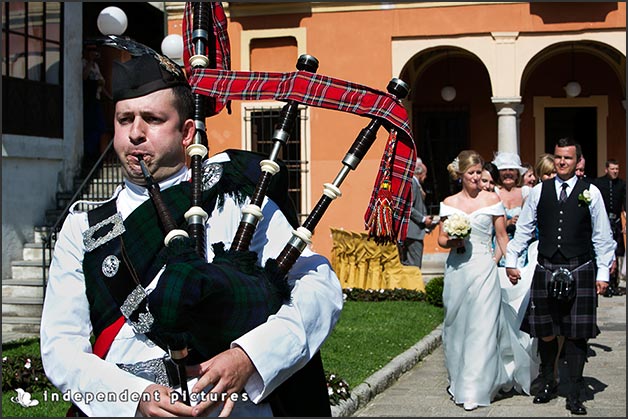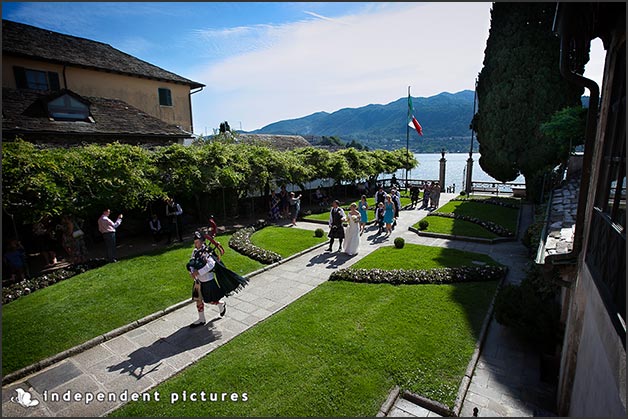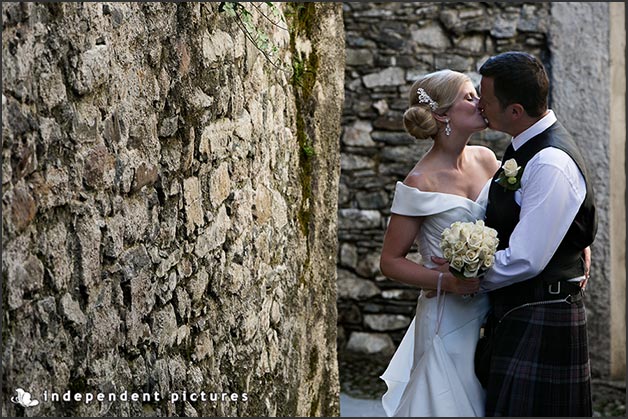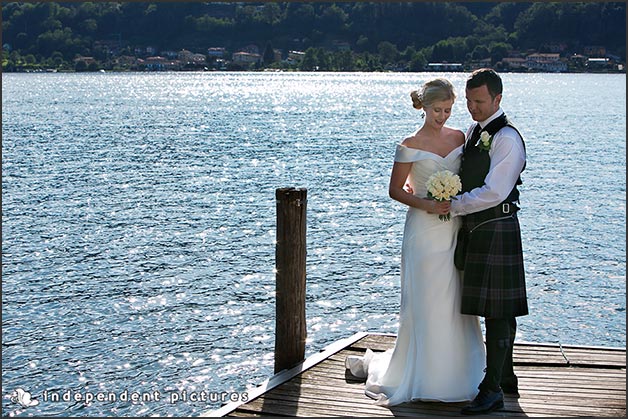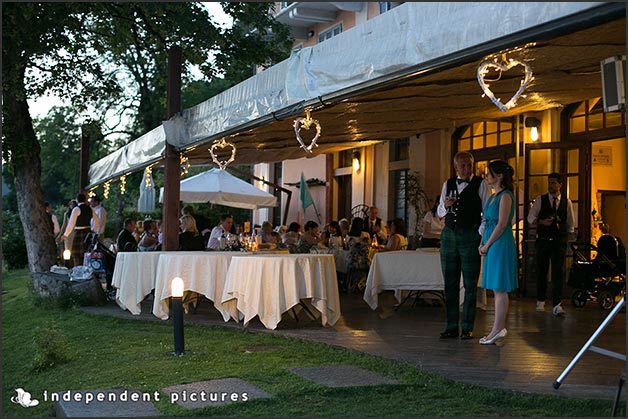 We move back to lake Garda for another Scottish wedding!
Kristy and Scott got married in wonderful Lemon Grove of Torri del Benaco castle.
A romantic ceremony just under the walls of the castle, by secular trees and blooming lemons. ENRICO MOCCI follow the event for us, you've already seen many pictures of his works on Lake Orta and Lake Maggiore.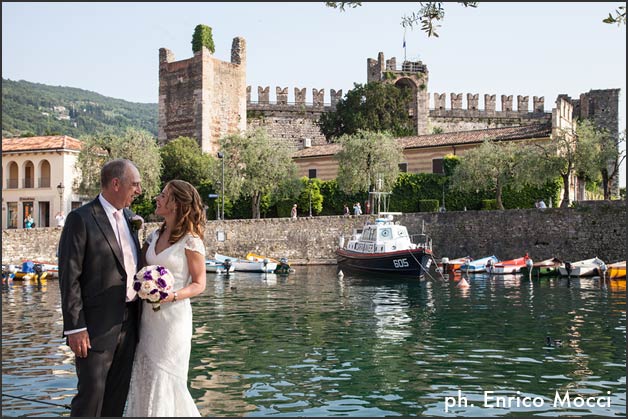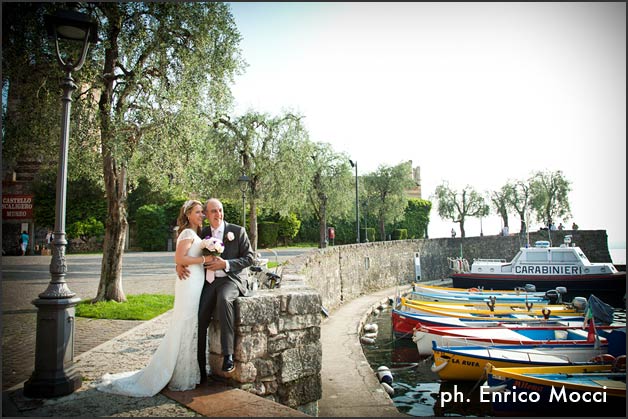 Let's go back North West for a very sweet Italian Wedding. Lucia and Francesco both live in Verbania on Lake Maggiore but they decided to get married on….Lake Orta!
Catholic ceremony was held in Maria Assunta church in the heart of Orta. La Piccola Selva floral designers Team created all floral arrangements. Lucia wanted white baby's breath inside the church, pink peonies for bridal bouquet and original centerpieces for the reception at Villa Crespi. They have been created with vintage bird cages decorated with little hearts and pink hydrangeas.
Photos are by ANDREA BIGANZOLI of Raccontare con La Luce studio. He is the same photographer that followed Giovanna and Daniel's wedding. Our Brazilian couple who got married on Isola Pescatori on Lake Maggiore » From Brazil to Pescatori Island on Lake Maggiore.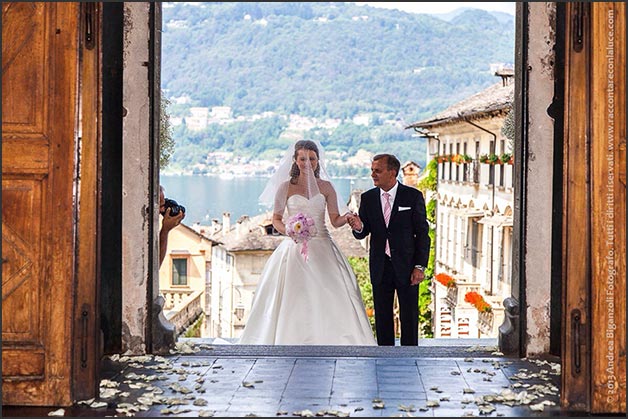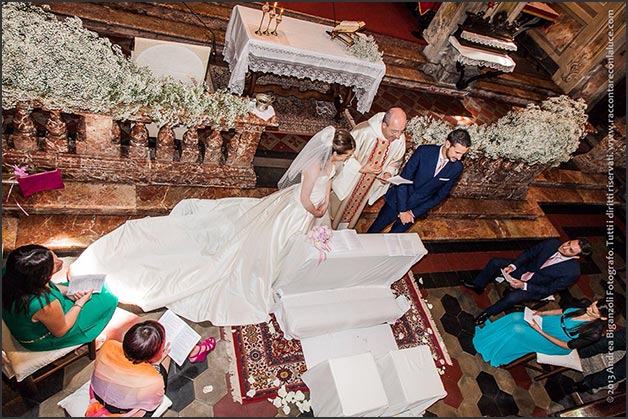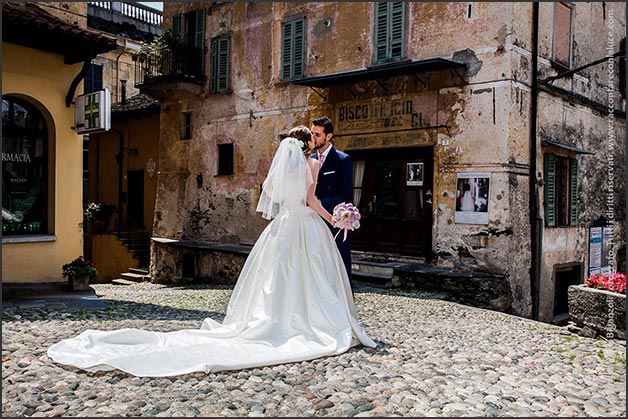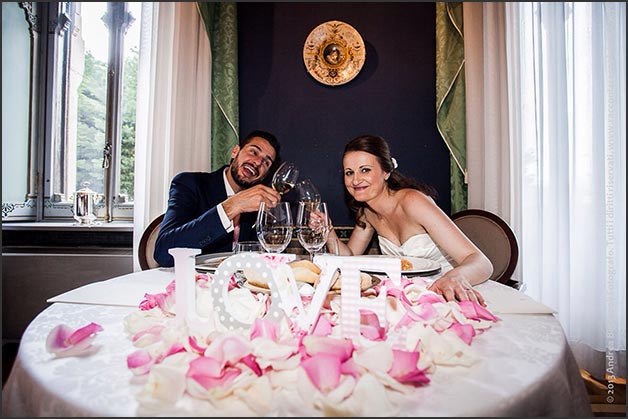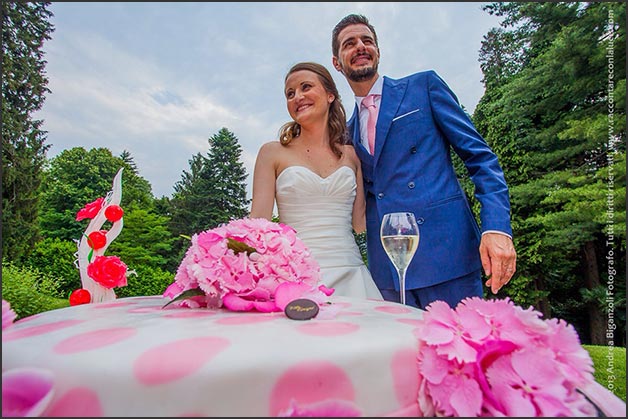 We stay in Orta for Catia and Lukas' wedding!
Our planner Valentina followed the event for us and, again, INDEPENDENT PICTURES followed photography service for them.
Catia is Italian and Lukas is Swiss, they both live in Switzerland had have a wonderful baby girl who wanted to be present during the civil ceremony at Villa Bossi, just sitting by her mum. Very sweet.
Catia arrived by boat in her wonderful laces dress with a touch of brown that matched all other details – favors, ribbon on bridal bouquet and stationary on the table. She holded in her hands a wonderful white peonies bouquet made by La Piccola Selva Team.
After the ceremony they reached main square for an Ice Cream for all and then a boat tour. Reception was held to Hotel San Rocco. Catia and Lukas wanted long royal table arranged outdoor on the terrace for their dinner and wonderful table decorations made with hydranges, peonies, roses in squared white vases. Very pretty!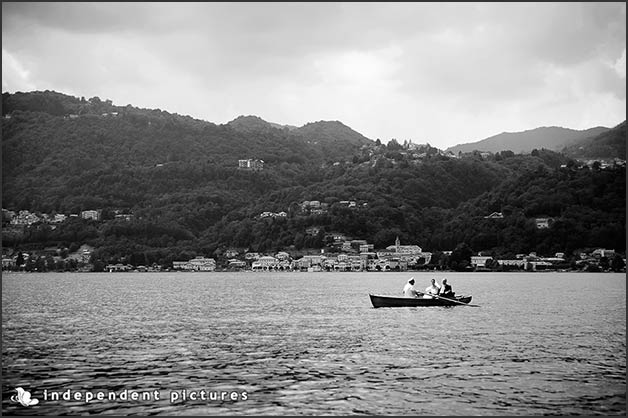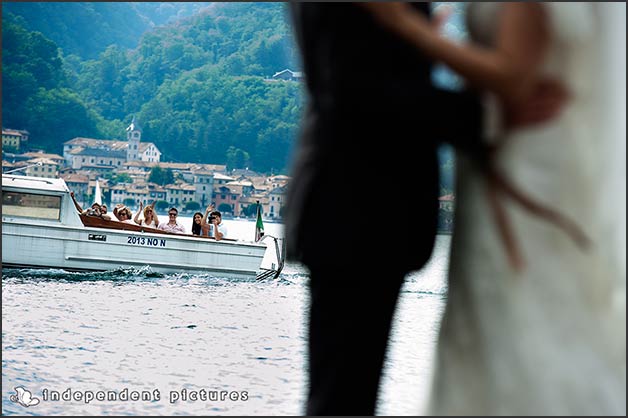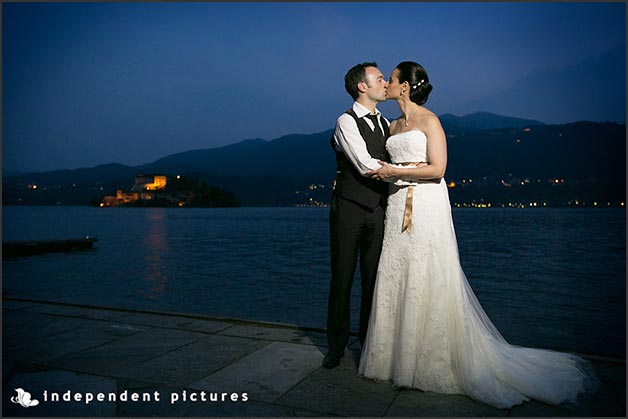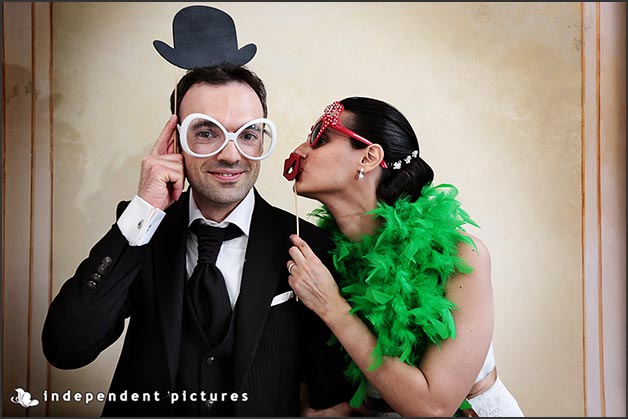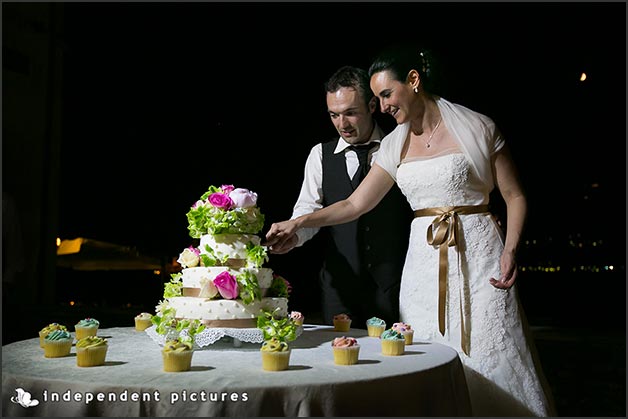 From Switzerland to Netherlands! After Catia and Lukas' ceremony, Villa Bossi hosted Serena and Marc's ceremony. ENRICO MOCCI was with them as official photographer, just back from Kristy and Scott's wedding in Torri del Benaco, Lake Garda. Have a look to Serena and Marc's photos walking in narrow roads of Orta. Everybody there welcome them and their musicians playing for the couple!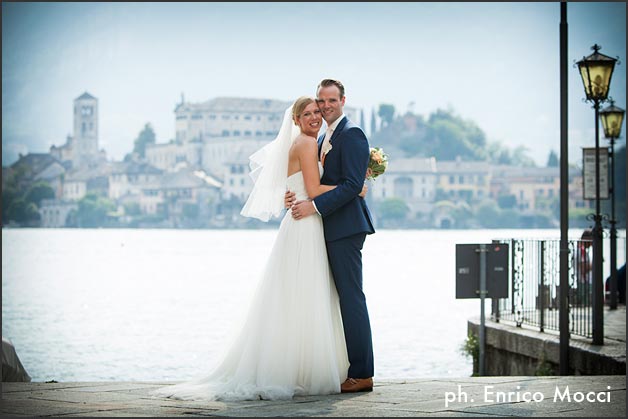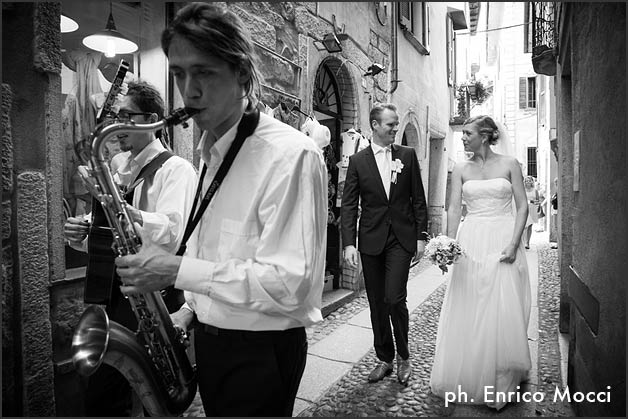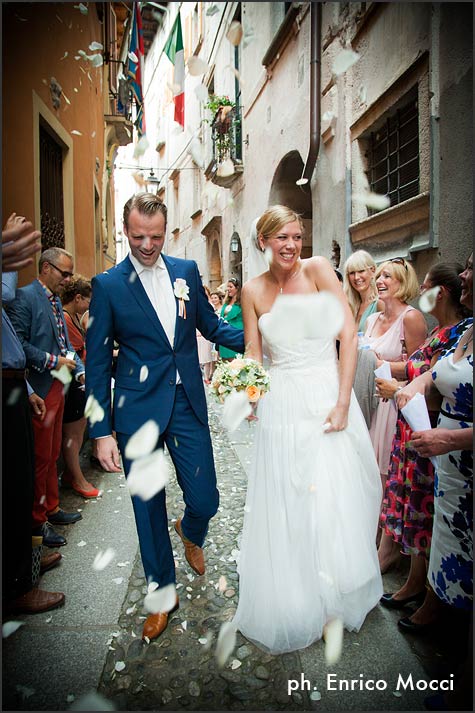 Last but not least Nicola and Tom's wedding. We are still on Lake Orta.
Our planner Valentina followed the event too. We can see here some great shots by NATHANIEL BY ESTELLE Team. They opted for a catholic ceremony in Maria Assunta church. A moving ceremony followed by a wonderful boat trip on the lake.
Of course bride and groom visited St. Julius Island for some personal shots to reach their guests to Ustaria Ca dal Rat right after.
Nicola wanted a white and green theme that you can appreciate in her bouquet and bridesmaids dresses. The evening to Ustaria Ca dal Rat was very relaxing and friendly. A five element band played for them, some fairy lights, lovely food and wine, empty bottles of wine with flowers inside as centerpiece and lot of fun!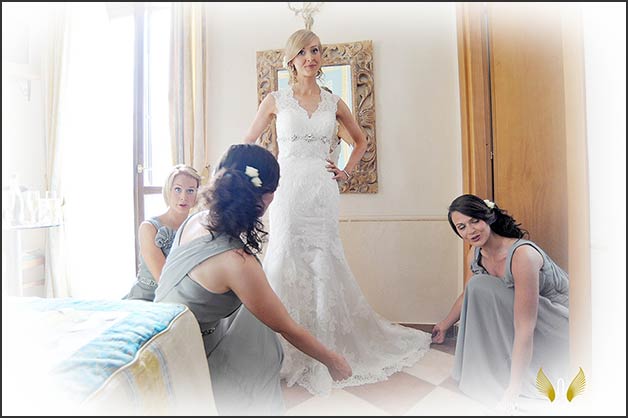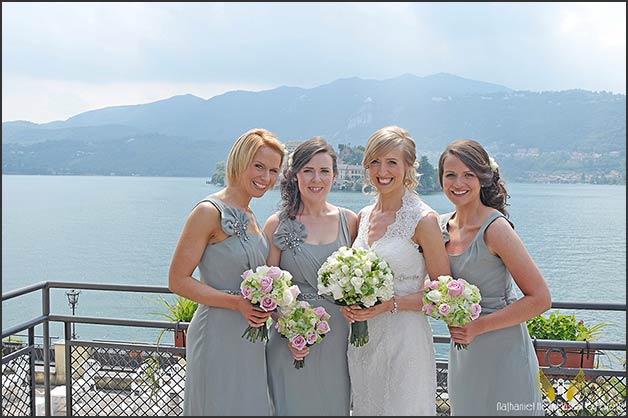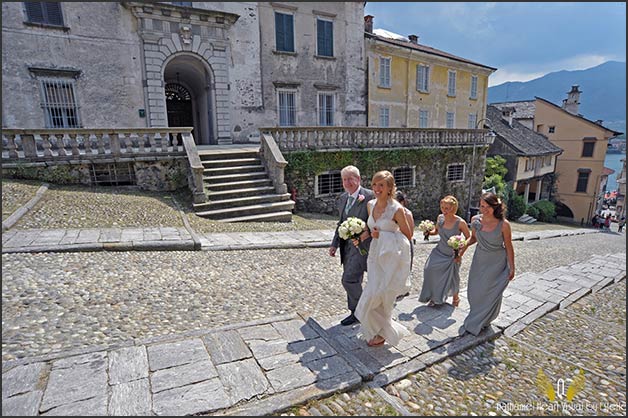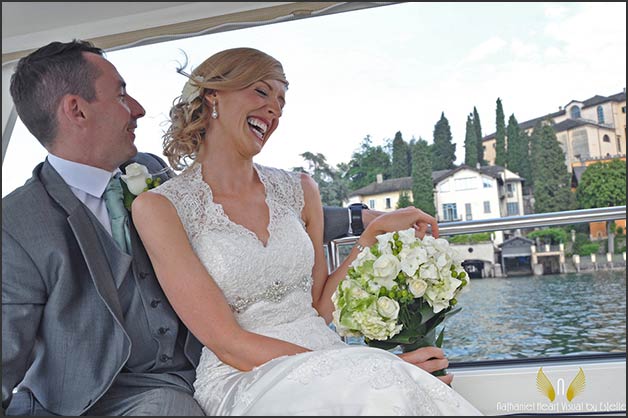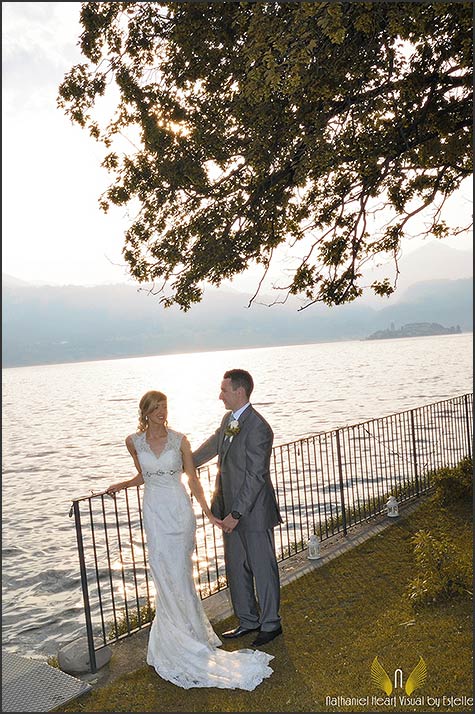 What a week!
Many happy couples and lot of fun for all guests!
We could not say think enough to all couples that chose us or members of our team for their wedding, sharing with us their special day on Italian Lakes!
And more has to come!!!!