I'm really pleased to show you on this post one of the most stunning and 'new' resorts on lake Como.
This is Casta Diva Resort.
A luxury hotel that opened in 2010 and only recently decided to allow wedding ceremonies and reception dinners.
We are talking about a wonderful 5 stars luxury hotel .
The hotel itself has magnificent suites and superior rooms, a delicious restaurant and a chic piano bar.
It also has gorgeous outdoor gardens, swimming pools and one of the best beauty spa in Italy!
This is a venue for couples who love sublime mix of ancient traditions combined to the modern restoration and comfort.
This luxury hotel is conveniently located only few kilometers from Como Town. It's very easy to reach it by car, train or bus.
Its proximity to all international airports around Milan makes this venue even more desirable, if possible!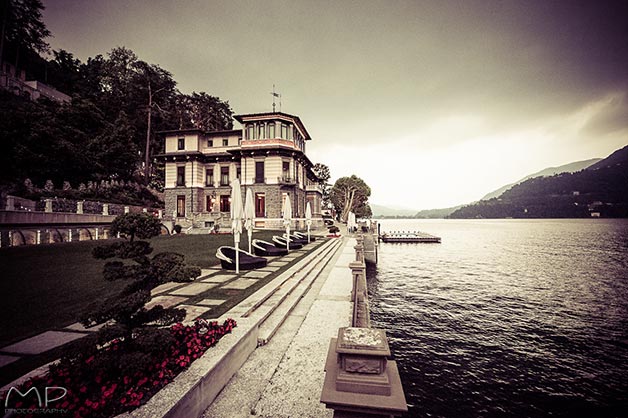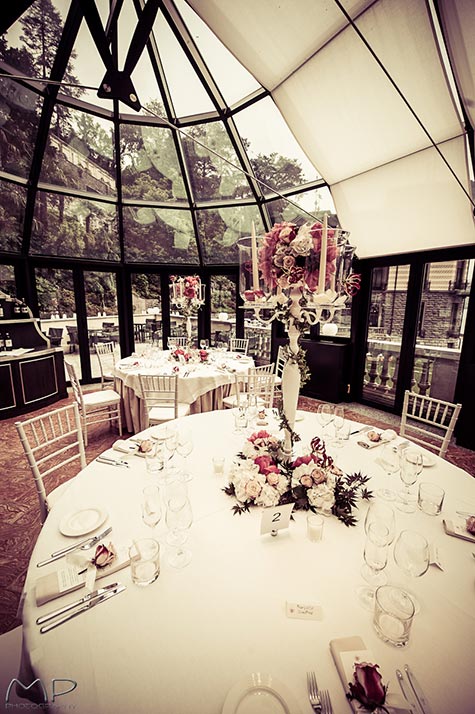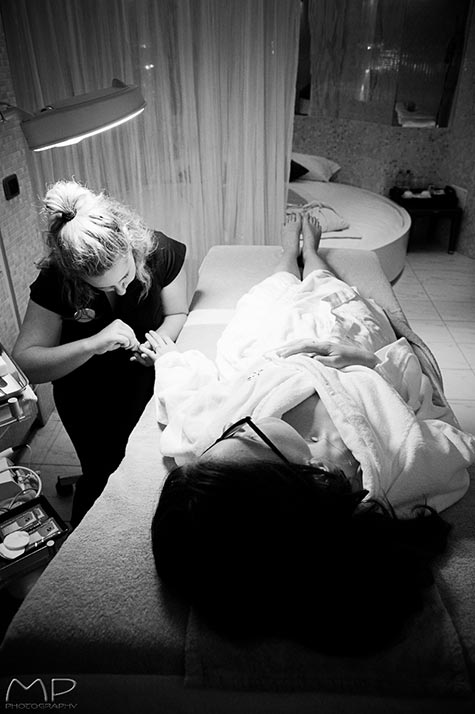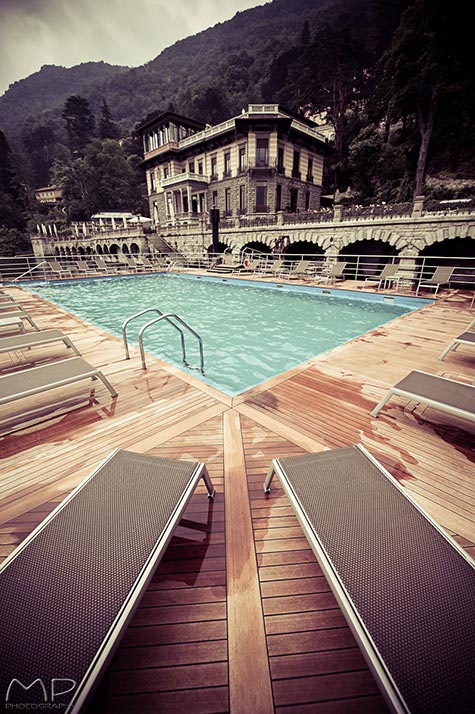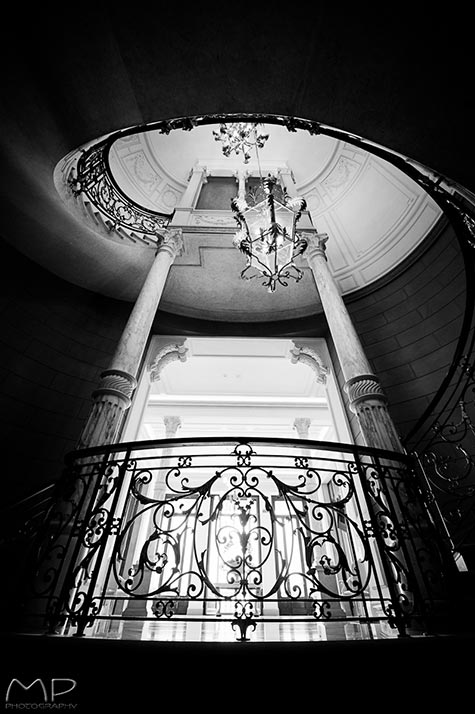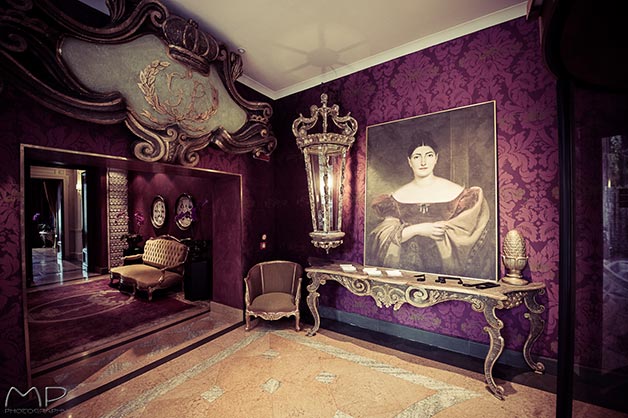 But let me guide you inside this real wedding I planned last June here.
GETTING READY IN A SUITE OVERLOOKING LAKE COMO BEAUTIES
ubert and Alexandra followed my suggestion and spent few days at this magic resort together with their families and close friends.
Both bride and groom got ready in a breathtaking suite.
Here the
photographer Mauro Pozzer
could take all beautiful pictures that you can see here!
Staying at Casta Diva, both Alexandra and Hubert had the chance to enjoy the fantastic services offered by the spa such as massage and beauty treatments.
Alexandra had hair and make-up done by a skilled hair and make-up artist coming directly from Milan.
She wanted to look fresh and real, very natural.
After a quick lunch break served directly in their suite, the couple was almost ready to leave Casta Diva.
Next destination?
Villa del Balbianello for their wedding ceremony!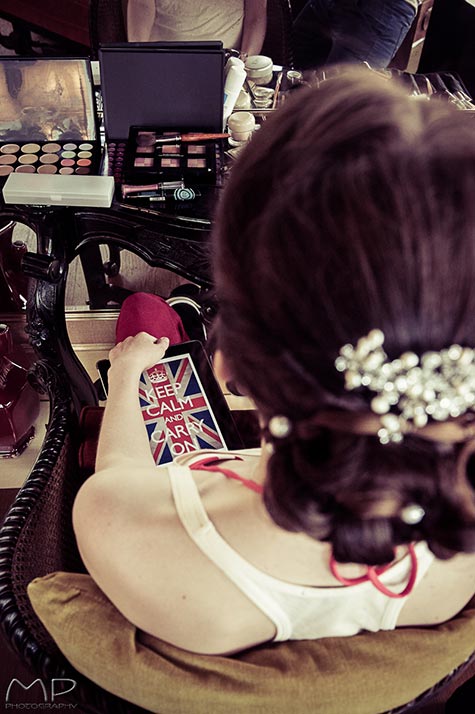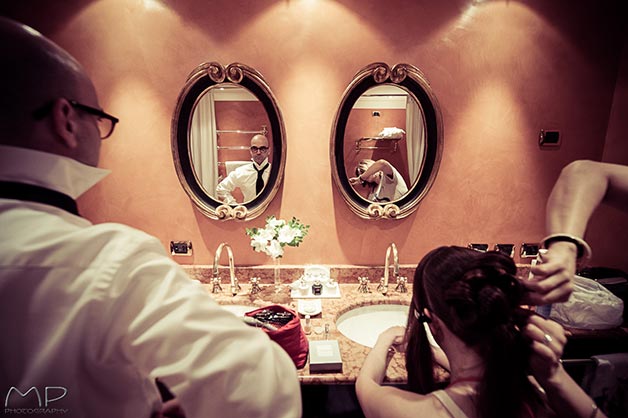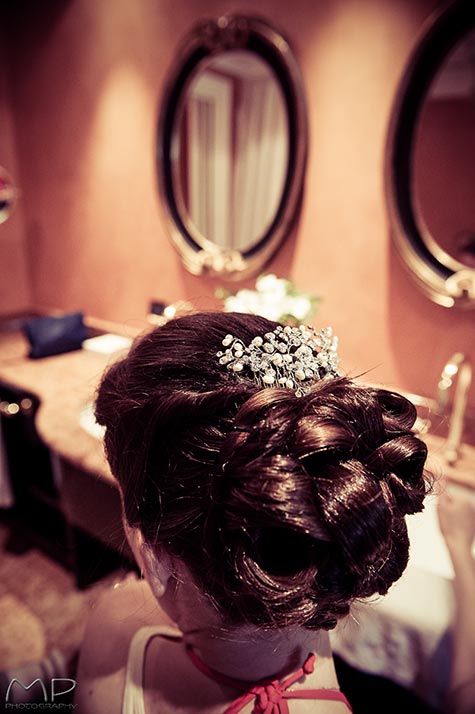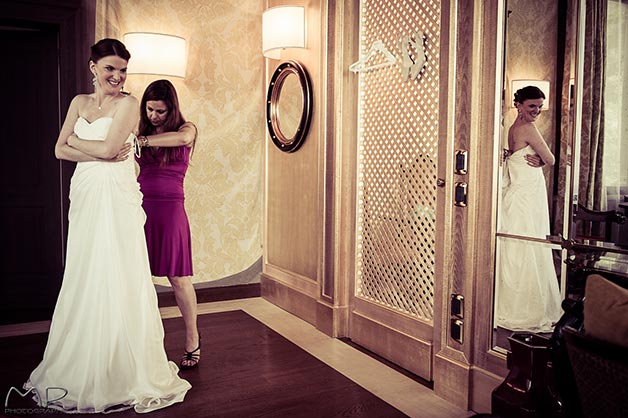 GROOM AND GUESTS: BOAT TRIP ON LAKE COMO
veryone is now ready to leave.
Meeting point at Casta Diva reception hall, so exciting!
Hubert looked a little nervous and happy at the same time.
The whole wedding group was ready to get on their private boat directed to Villa del Balbianello.
One, two three… GO!
The pleasant trip from Casta Diva Resort to
Villa del Balbianello
lasts only 30 minutes.
During the whole trip you can admire magical the most stunning views of Lake Como
The guests had the chance to see in person
George Clooney's Villa in Laglio
(called
Villa L'Oleandra
) as well as Richard Branson's Villa, which is located just behind Villa del Balbianello.
The group also passed through typical and beautiful villages like Torno, Moltrasio and Argegno.
Lake Como worth a journey, at least once in our life: that is as a special suggestion by a
Lake Como wedding planner
!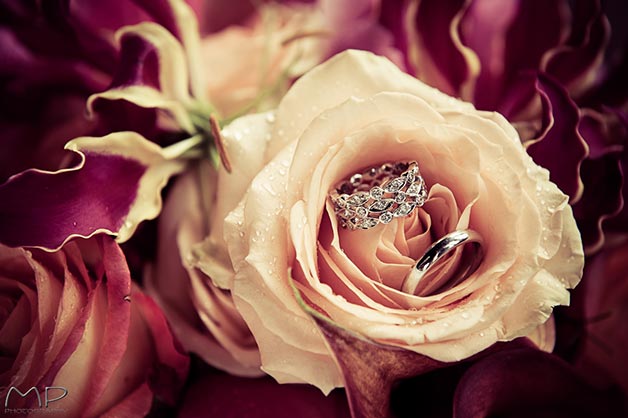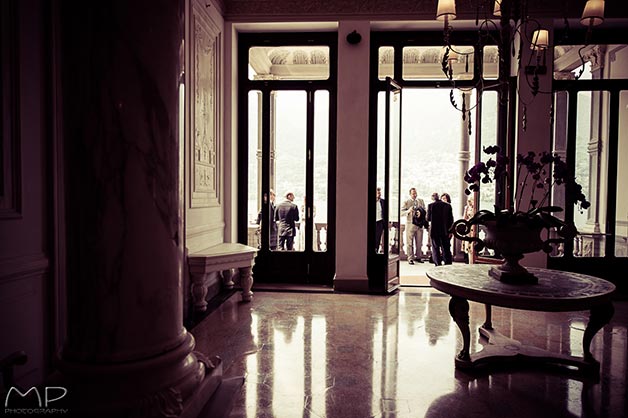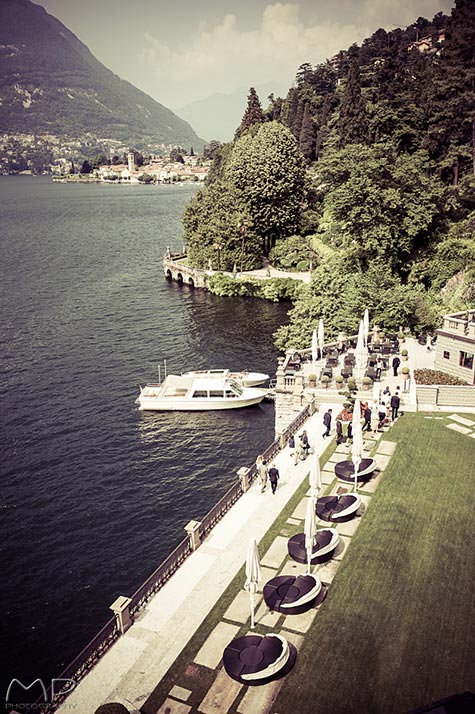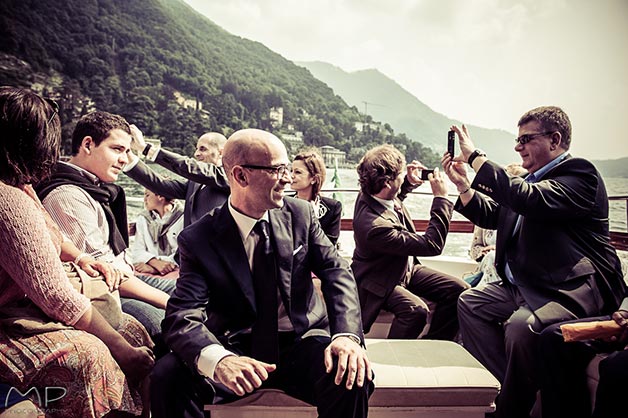 BRIDE AND HIS BROTHER ARE COMING TOO
lexandra and her brother came on a separate taxi boat immediately after the guests.
The bride opted for a pair of elegant ballerinas: being comfortable on the wedding day is very important.
Alexandra and his brother enjoyed the boat trip so much.
They arrived totally relaxed and incredibly happy.
Alexandra, your Hubert is waiting for you!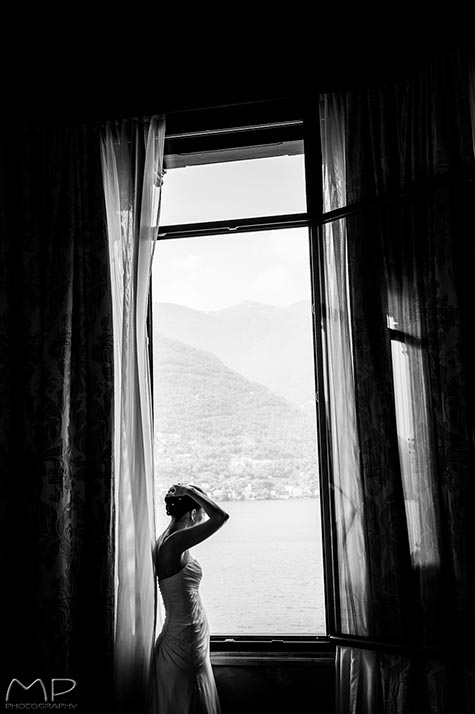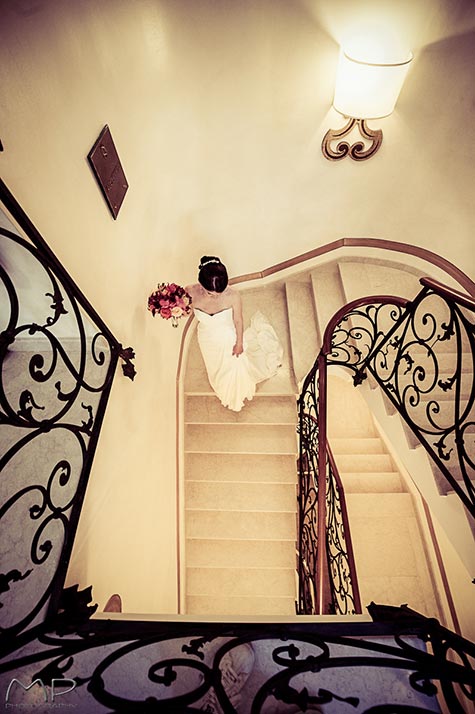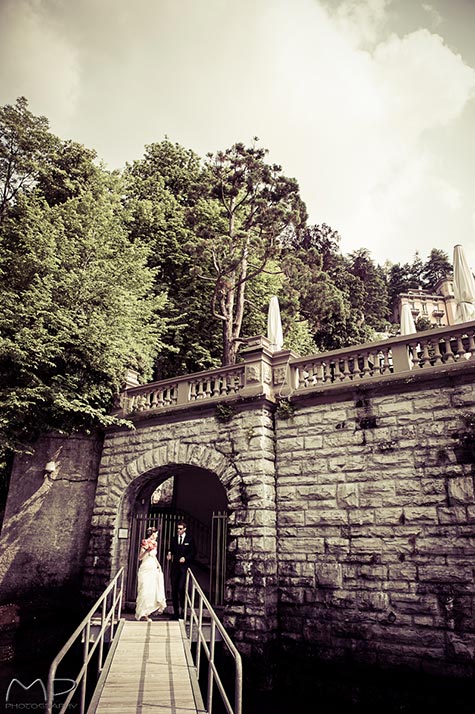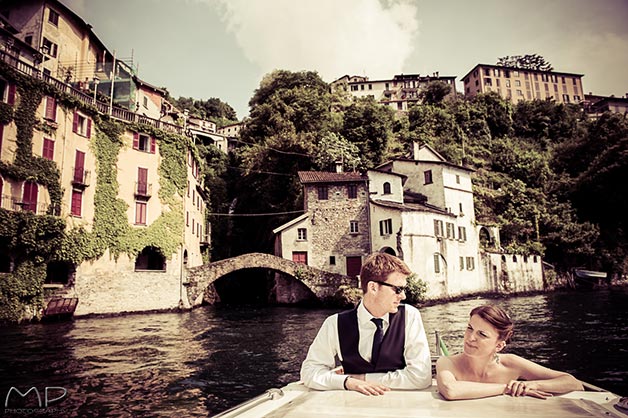 VILLA DEL BALBIANELLO:
ONE OF THE MOST ELEGANT VENUES EVER
hen the groom and his guests reached Villa del Balbianello, everything was already perfect: chairs, flowers and the whole atmosphere.
Decorations were colorful and elegant at same time and even the Mayor of Lenno Town Hall really did appreciated them.
The magnificent setting…is only waiting for the bride to come.
Here she is!
Alexandra finally appeared.
She was so elegant and refined in her vintage style dress.
Alexandra walked down the aisle together with her charming brother.
She is ready to say 'yes'.
The whole wedding ceremony was translated from one of the couple's best friend and this really gave a special touch to their ceremony!
Hubert and Alexandra said finally 'Sì lo voglio' (yes I do in Italian) on the 9th of June 2012.
Now they are officially husband and wife.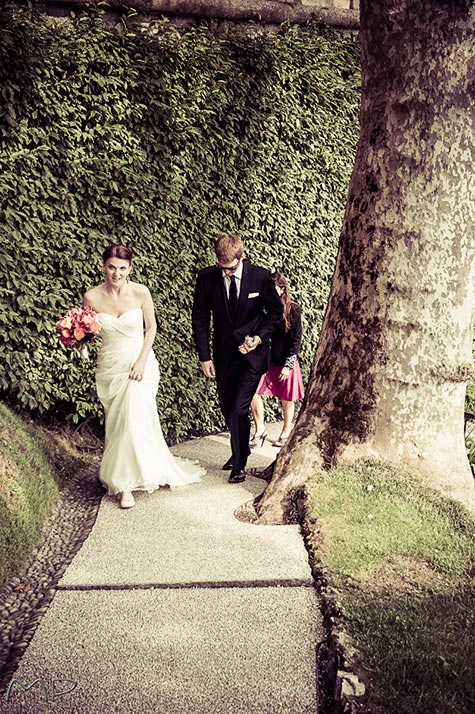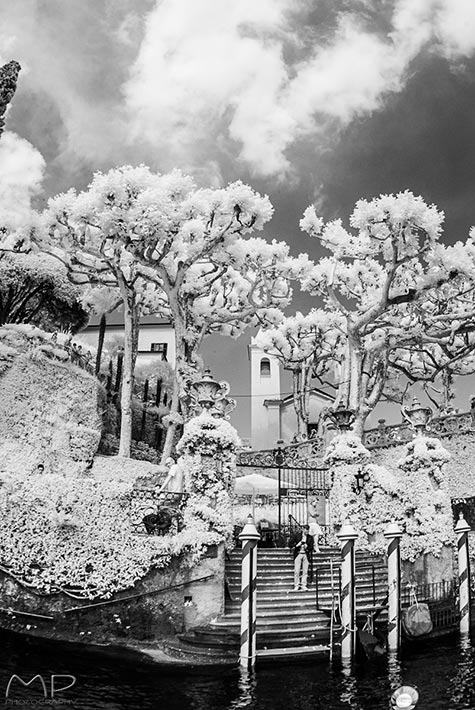 WEDDING COCKTAIL IN THE GARDENS OF VILLA DEL BALBIANELLO
mmediately after the ceremony, Hubert and Alexandra offered their guests a very simple yet stylish cocktail.
Everyone took a quick break; guests refreshed and had some time to take pictures of Villa del Balbianello.
I know, time flies here. Itt's already time for newlyweds and guests to say goodbye to Villa del Balbianello and move to the reception venue for the dinner and party.
Dear Guests, Casta Diva is now waiting for you!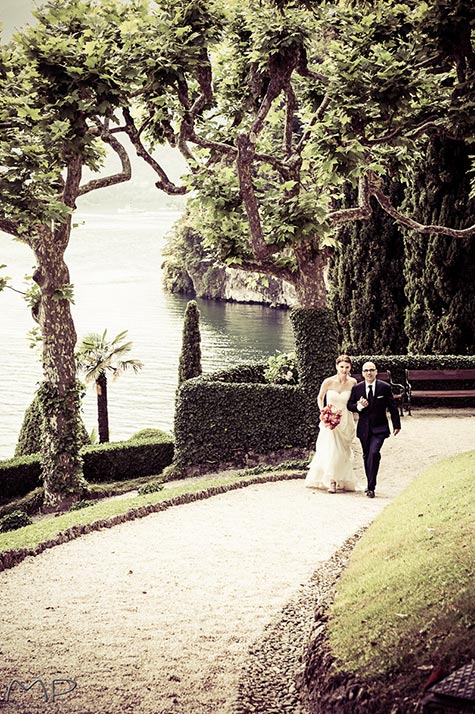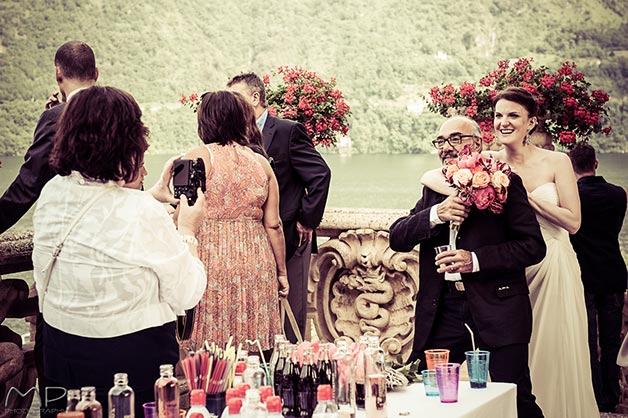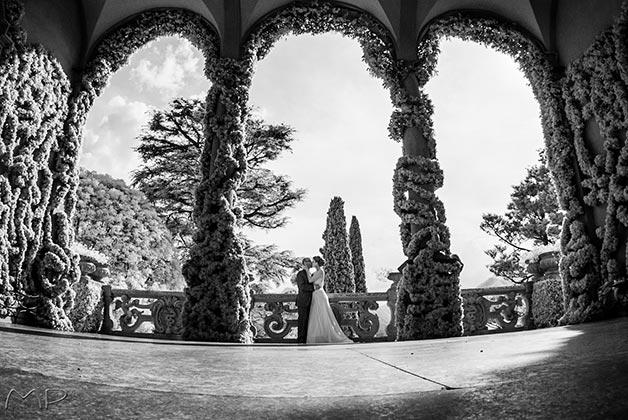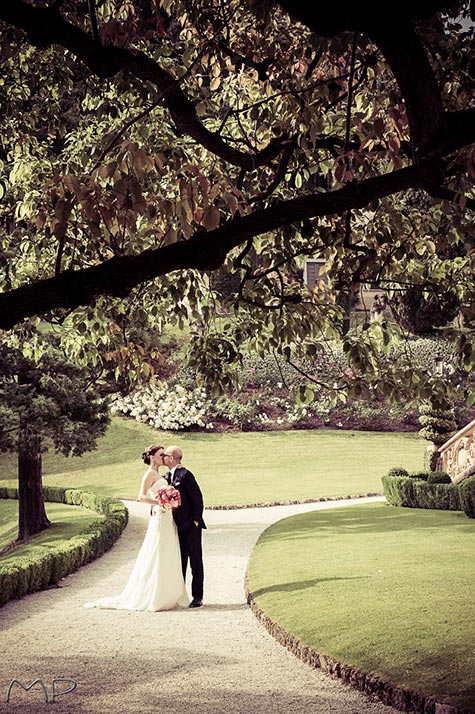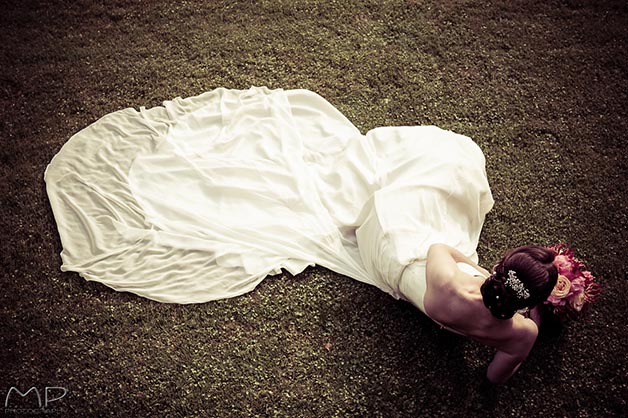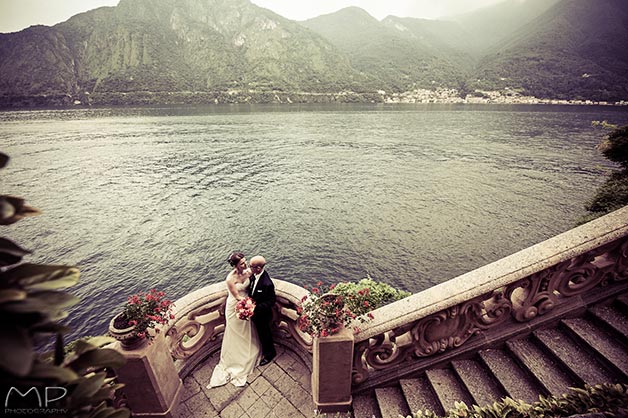 ELEGANT DINNER AND PARTY
AT LUXURY LAKESHORE RESORT
hile on the boat the weather started to turn a bit chilly and a suspicion of possible rain made us opt for the dinner indoor.
Beautiful
Veranda of Casta Diva
is with full windows so it is like being outside for dinner.
The view of the lake is still special and the tables decoration was just perfect.
The advantage of being inside is that all the candles stay always on and in my opinion this makes the atmosphere even more romantic and delicate. Do you agree with me?
Casta Diva is really famous for its great food and service and all the guests enjoyed a delicious dinner.
For the cut of cake I created a special corner with many flowers and decorations at the back couple.
The whole dinner and cut of the cake were accompanied by the beautiful voice of
Camilla of the Desafinado band
, they have been amazing, thank you!
After the cake all guests joined Alexandra and Hubert for dances and everybody had so much fun!
I really hope you will enjoy this post and for your special wedding on Lake Como don't hesitate to contact me.
My lovely team and myself will be pleased to help you plan the best wedding ever on Lake Como.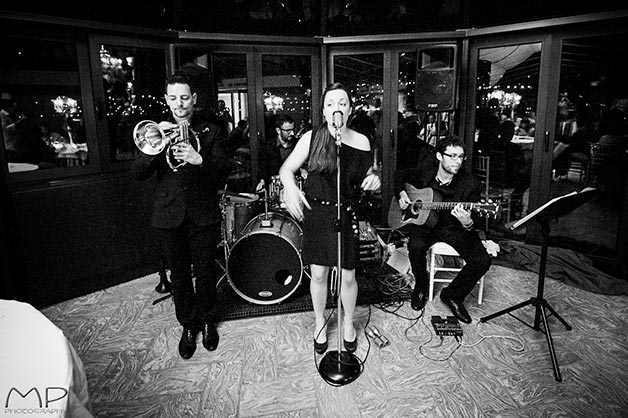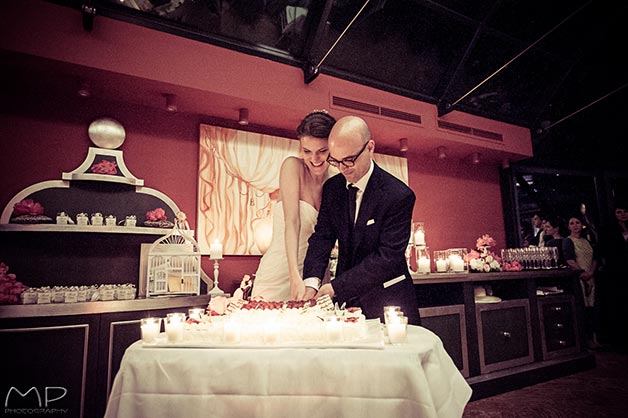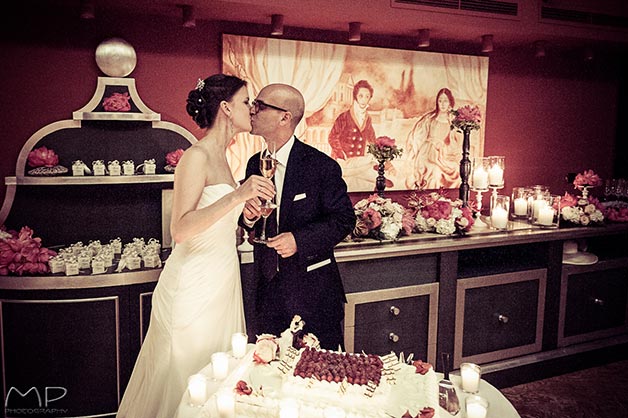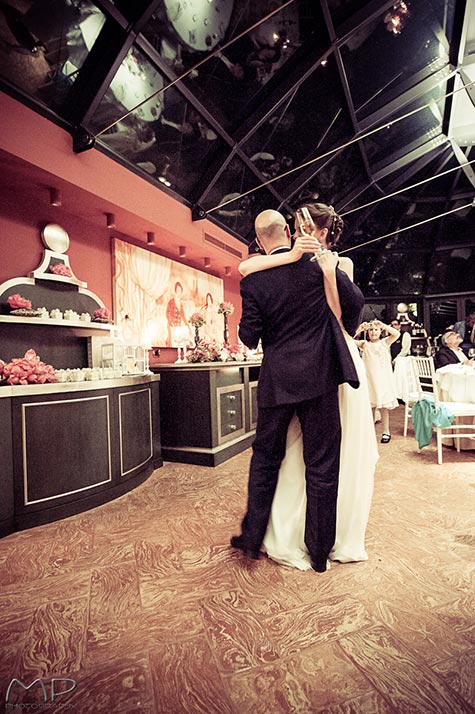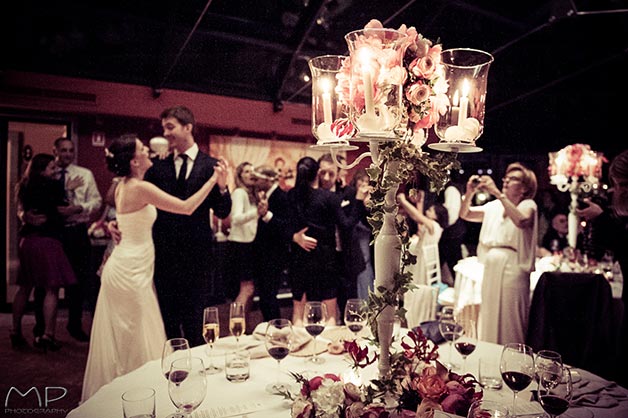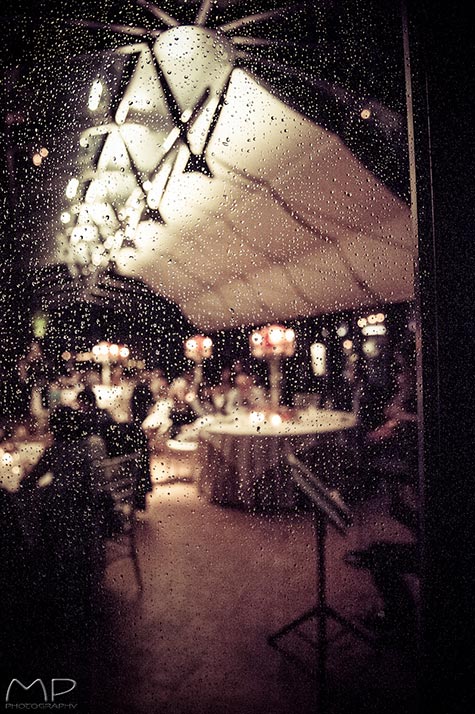 Alessandra Fabi
is the Italian Lakes Wedding's coordinator for
lake Como
area.
If your idea of wedding is refined, sophisticated and with a special attention to details, she's your perfect wedding planner!
She makes each client feel unique and she treats each wedding as if it were her own.
For any information about wedding on Lake Como CONTACT US