ould you think about about something more beautiful than a romantic and magic
wedding destination on Lake Como
?
No doubts for
Luca and Paola
, an Italian couple currently based in the
UK
who chose enchanting atmosphere of one of the most beautiful Italian lakes to
tie the knot
.
Even if Como offers many amazing wedding venues. Finding the perfect wedding venue to celebrate such a special day sometimes is not easy.
Everything needed to be perfect of course! Luca and Paola had a two challenges. They opted for two celebrations: one for a small number of people, more intimate and simple, and another one for a wider number of relatives and friends.
For both events they had two great photographers: Alessandro and Veronica Roncaglione.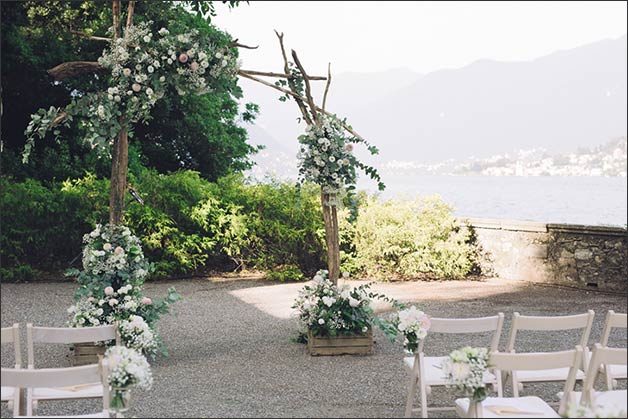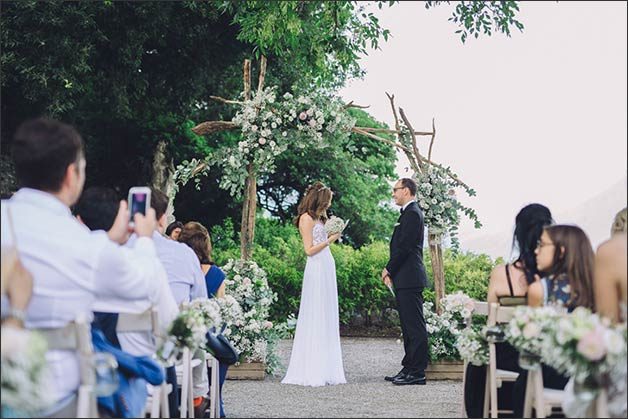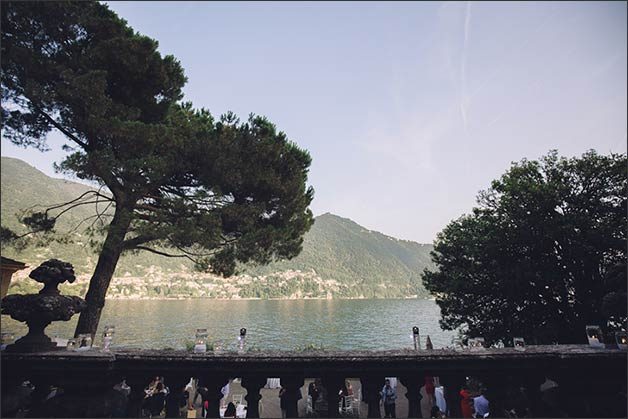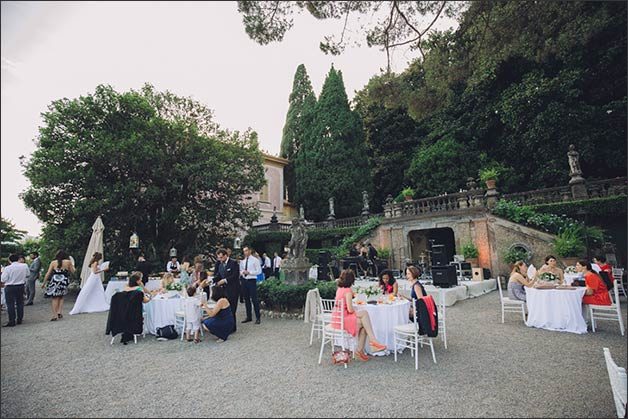 A double wedding on Lake Como to celebrate with family and friends
The first small wedding included a Roman Catholic ceremony. It has been celebrated in a beautiful church on Lake Como decorated with green and white flowers.
After an intimate ceremony, small group enjoyed an elegant dinner in a wonderful venue facing wonderful view of Lake Como.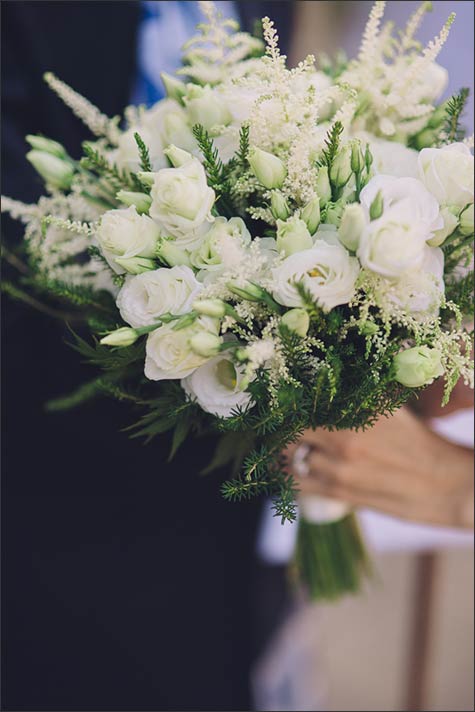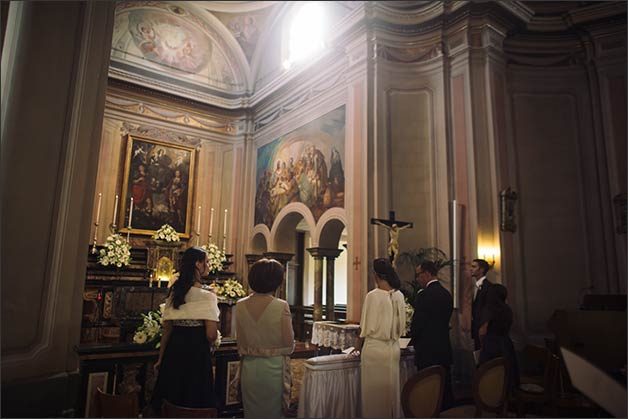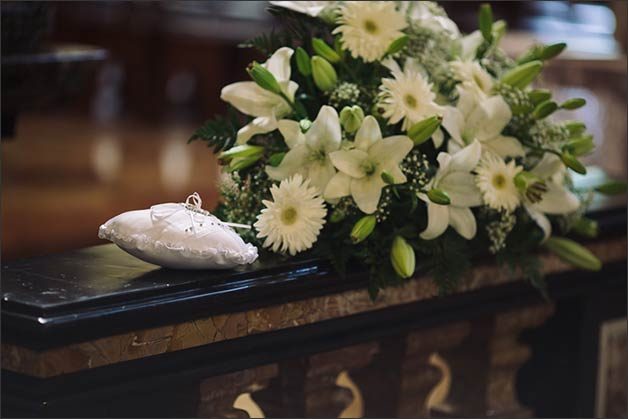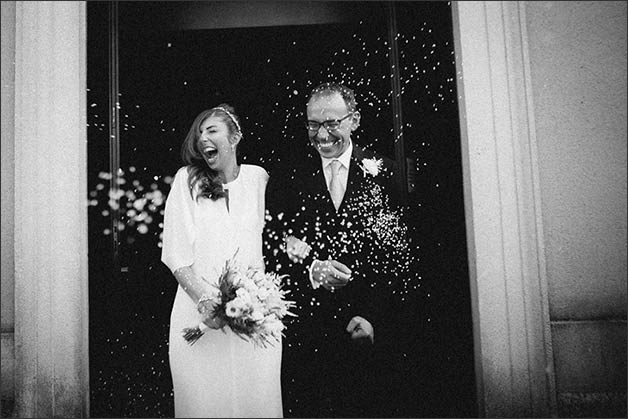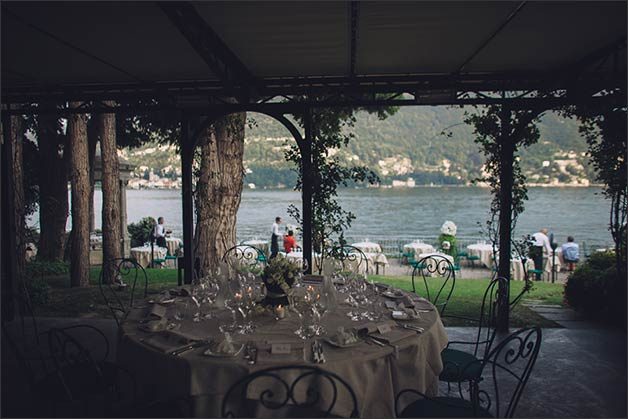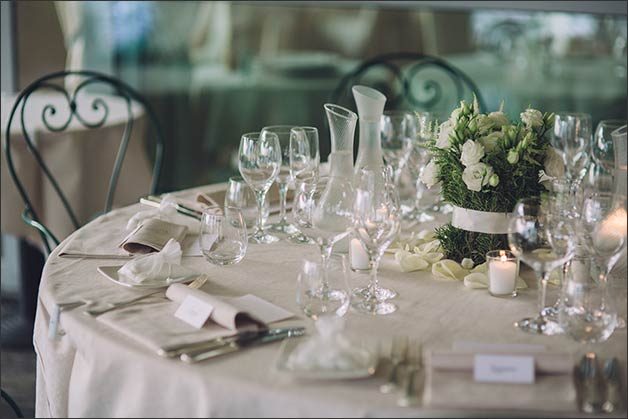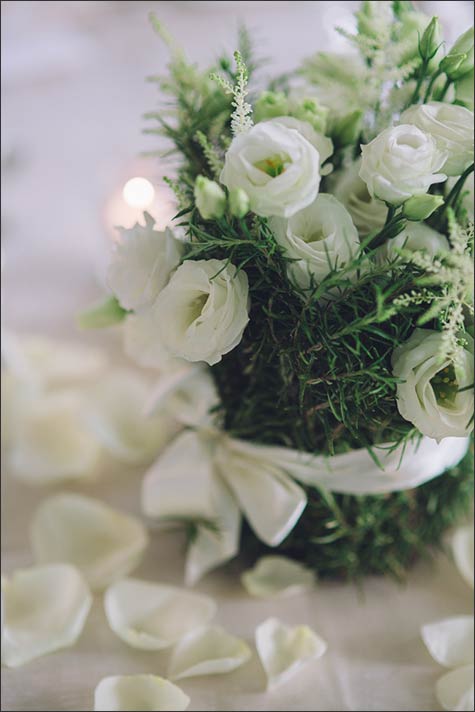 A couple of days later it was time to celebrate once again with a bigger event! This time our couple was surrounded by love and energy of their friends coming from all over the world.
For this special occasion, Luca and Paola chose an ancient Italian Villa with a breathtaking view over Lake Como.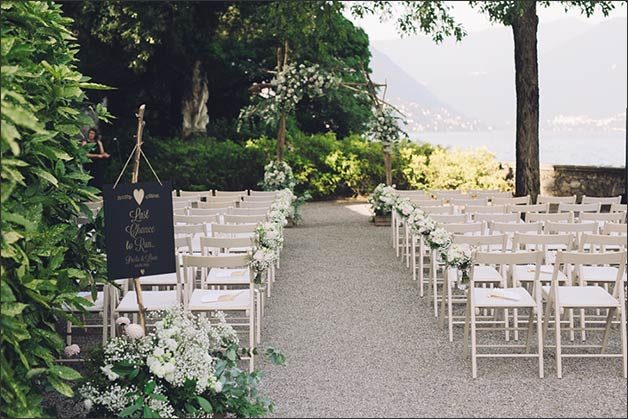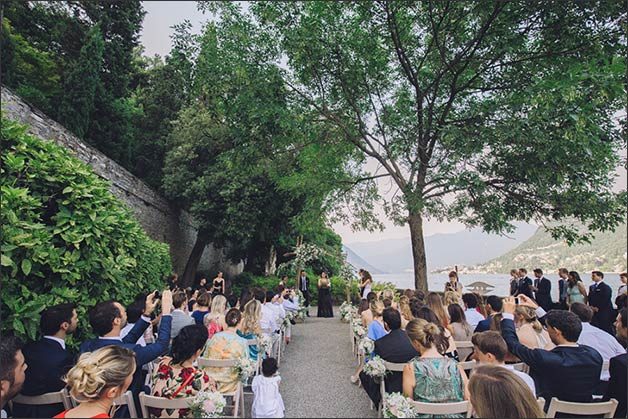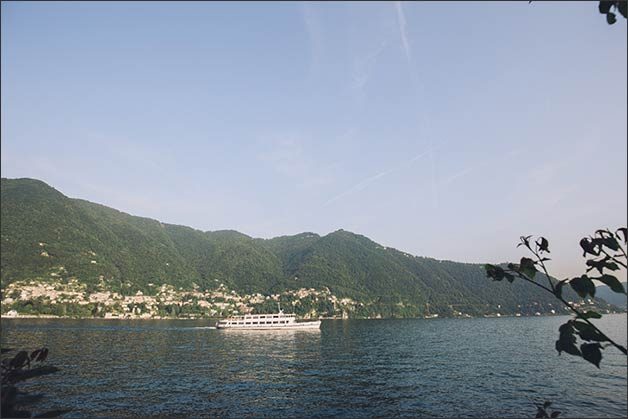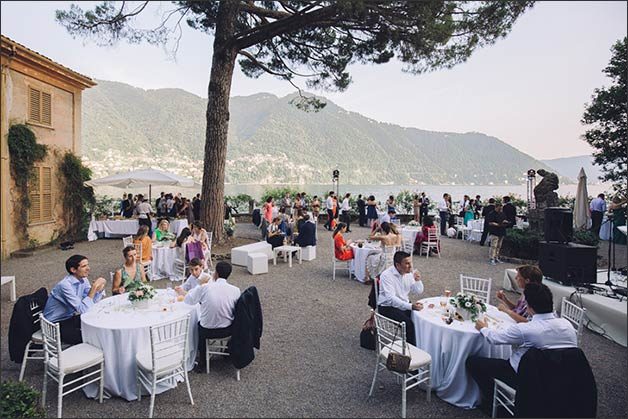 Lake Como: the perfect destination for a romantic ceremony
They fell in love with this wedding venue instantly as it reflected exactly the spirit that they wanted for this unique day: elegant yet informal.
Symbolic ceremony was planned on amazing garden of the Villa. Bride's entrance was accompanied by sweet music of a live band, giving this moment a magic vibe. All guests were waiting in a very chic and evocative frame, enjoying one of the most marvelous panoramas in the world: Lake Como view.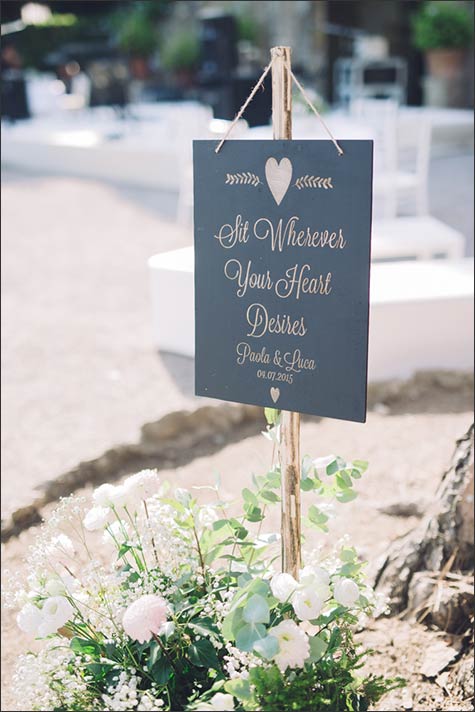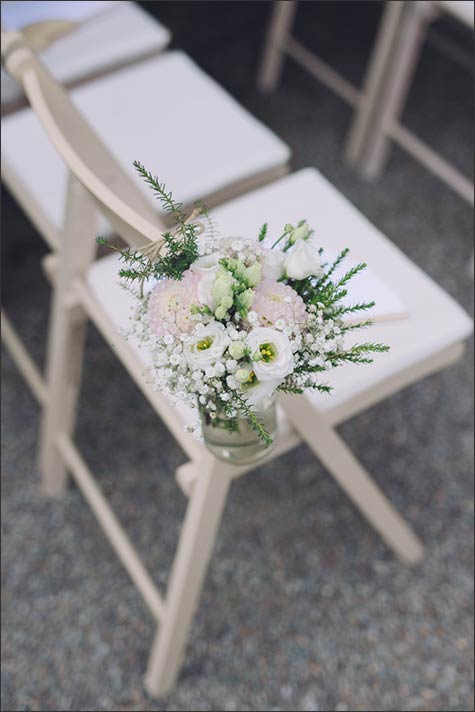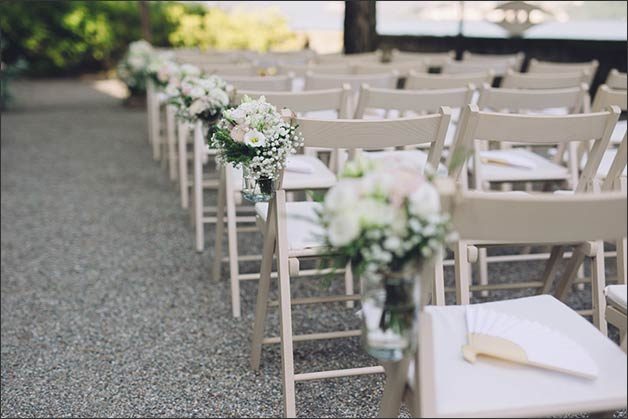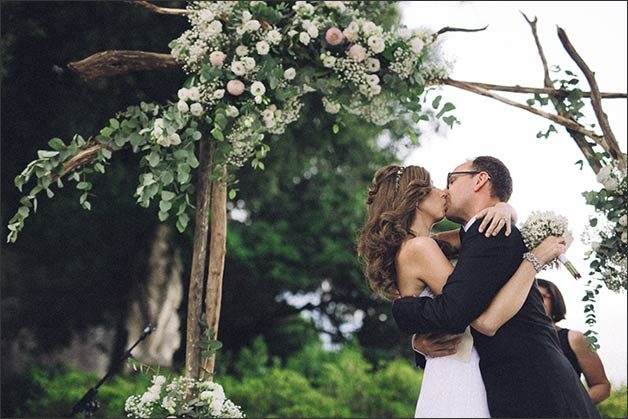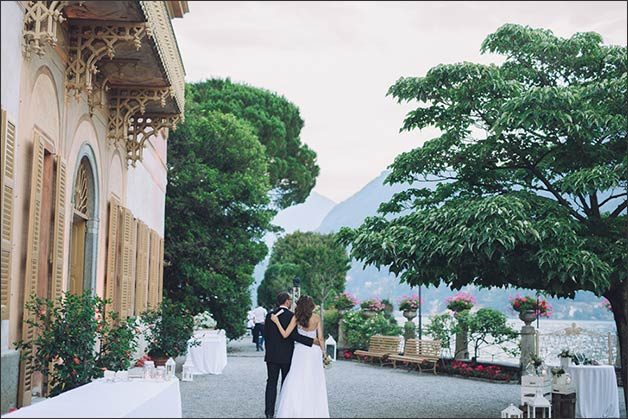 Celebrations continued in the lush courtyard of the Villa. It was set up with fun details, such as a Photo Booth where people could take instant pictures, a playground for the kids, wooden signs with love and witty messages scattered all over the Villa..
Luca and Paola loved the idea to make their guests at ease, comfortable and never bored.
A spectacular wedding reception overlooking enchanting Lake Como
Luca and Paola wanted for a laid-back, yet elegant wedding.
It was beautiful to seeing how natural a very laid-back atmosphere they created thanks to this fairytale context and Luca and Paola's contagious cheerfulness.
At the same time, event atmosphere was also very intimate and romantic. Décor and details were all inspired by Italian countryside simplicity: white candles, linen tablecloths, wooden decorations.
To keep the party vibrant and easygoing, couple wanted a buffet style dinner rather than a classic seated wedding breakfast and let their guests free to sit wherever they wanted.
Lounge areas were also scattered on the villa propery, with couches and small tables, to keep a mood friendly and casual.
Atmosphere was fun and engaging throughout all the wedding, thanks also to talented band and dj who kept the people dancing until 1.30 AM.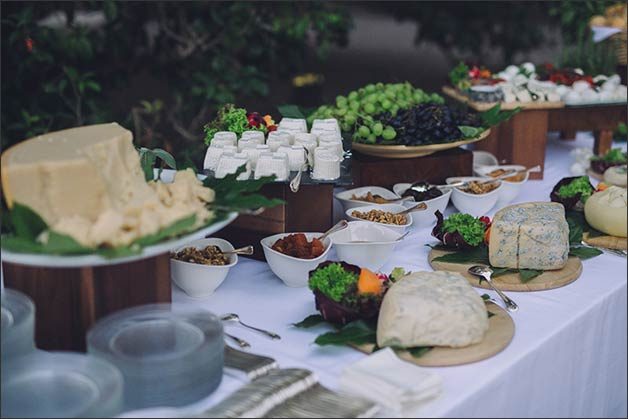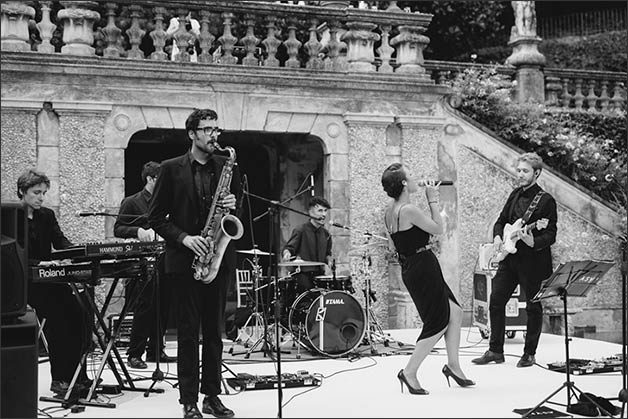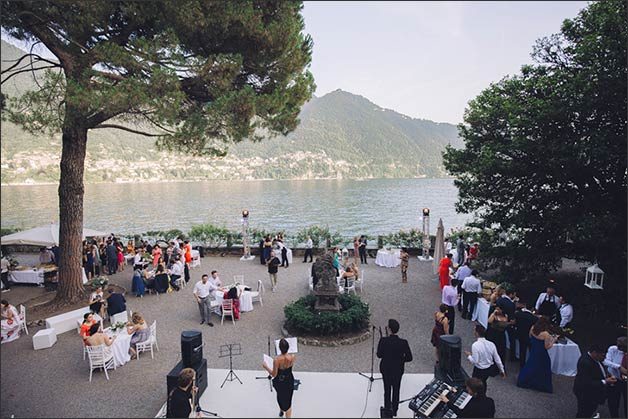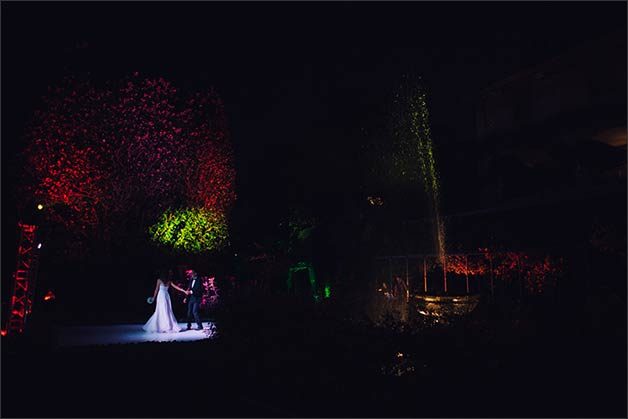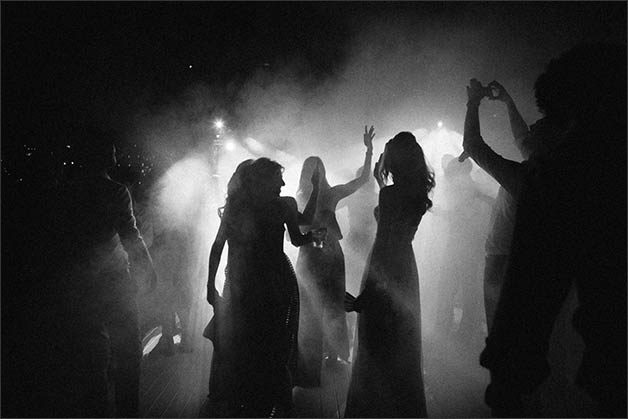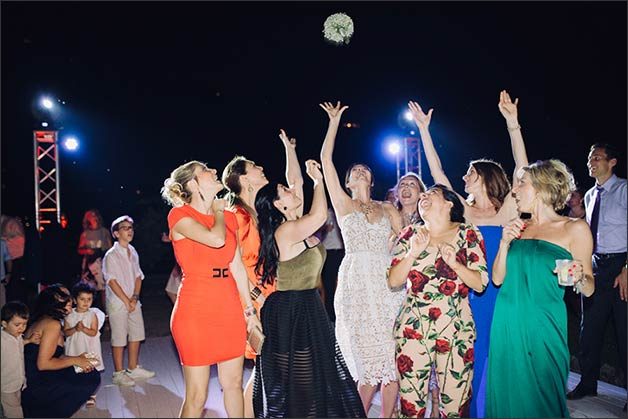 An Italian style Wedding party with a traditional "Confettata" (Sugared Almond Bar)
One of the most appreciated moments of the party was the so-called confettata. This is an Italian tradition. It is basically a Sugared Almond (confetti in Italian) Bar. We cannot forget that Sugared Almond sweets are a must in any Italian wedding! They can be presented in small boxes, pockets or bags called bomboniere (wedding favors) or presented in a Sugared Almond Bar (Confettata). Guest can taste different flavored sugared almonds such as pear, chocolate, coconut, peach, strawberries, liquors, rose, pistachios etc. Non-italian friends were very excited about it, especially when they found out that they had the chance to create their own sugared almonds pockets to take home!
Luca and Paola will never forget the beautiful time shared with their loved ones during their amazing wedding days.
They had enough time to enjoy every single moment of their wedding, but they also had the chance to gather all their family and friends, spending some quality time with each one of them.
What a great idea they had!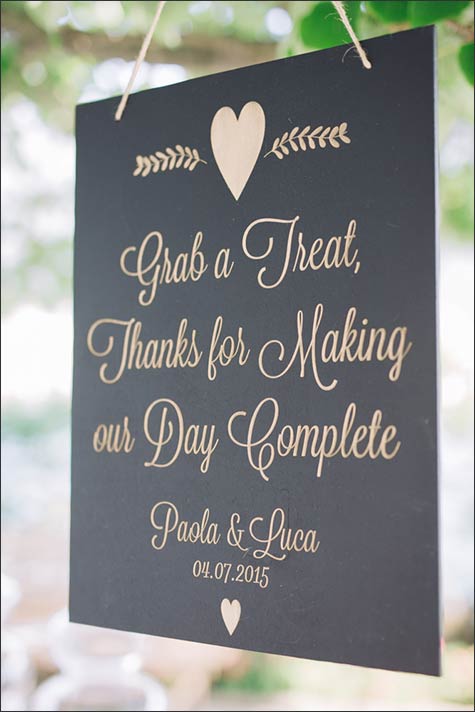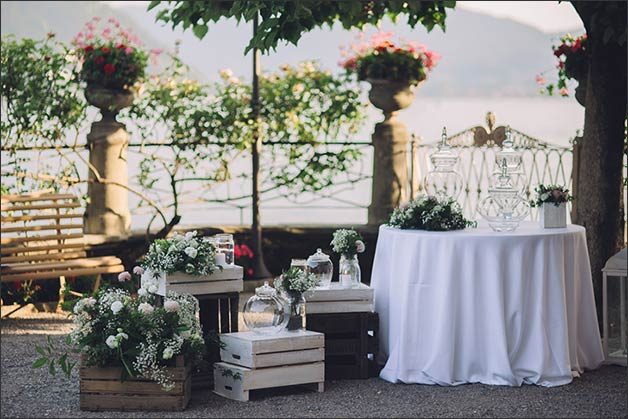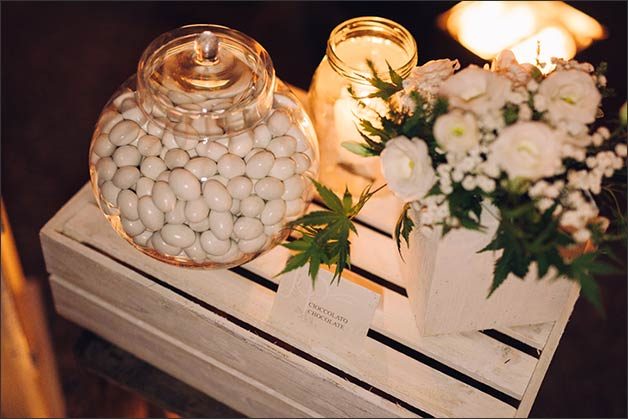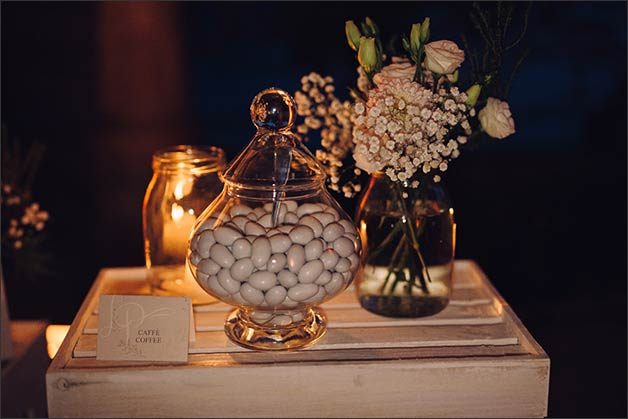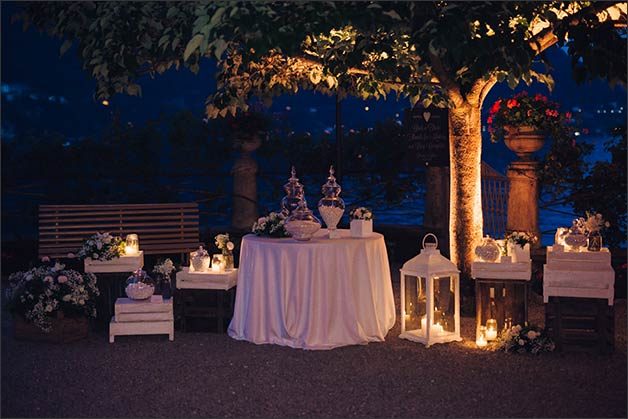 An inspiring couple, a dream Italian wedding on Lake Como, happy smiling souls.
The best way to spend the most important event in your life.