hilippa and Liam are a young and sweet couple! They tied the knot on the end of May on Lake Como with a romantic
civil ceremony at Villa del Balbianello
. For their wedding reception they opted for a dinner under a marquee and a
party at Beach Club on the shores of Lake Como
.
Weather was not good and sunny as bride and groom wished but their hearts were full of joy and happiness that they were able to not get annoyed about it and fully enjoy their special wedding day!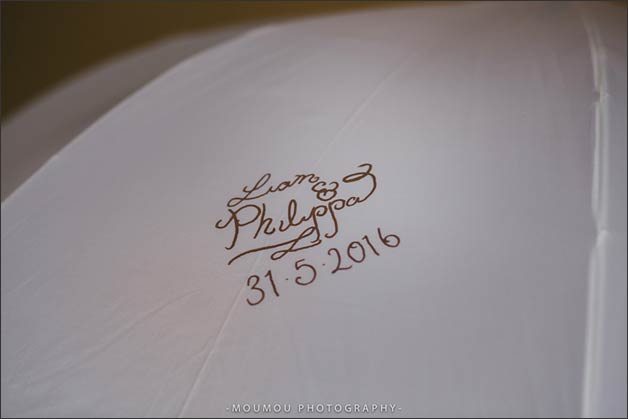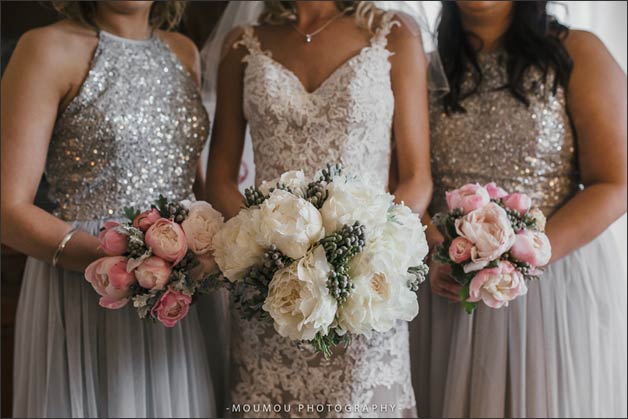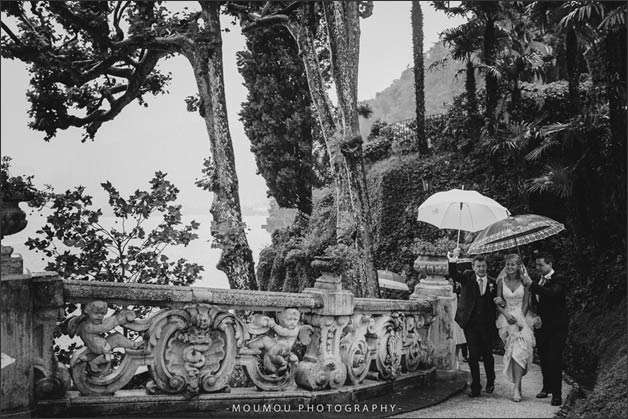 A saying in Italy says: Sposa Bagnata Sposa Fortunata, that means Wet Bride, Lucky Bride. I think that at the end Philippa was a lucky one anyway. She had a fantastic wedding in spite of the weather.
Of course when it comes to weather most of our brides get worried as some drops could ruin their dreams. But we always suggest to focus on the wedding and how special this days is in spite of all. We also suggest to focus on how beautiful her being in Italy with all your family and friends who love you and you love. Thinking about this everything will be easier. You need to keep in mind love….positivity and happiness of the day.
Do not worry also about logistics as all our professionals are well experienced to work with every weather conditions. We alway have plan B (or even C!) and even boats can be covered to let you enjoy the beauty of the lake anyway.
Sometimes bad weather could be even pretty for pictures! Some photos could be more romantic or dramatic as the ones in full sun.
MouMou Photography took on this special day!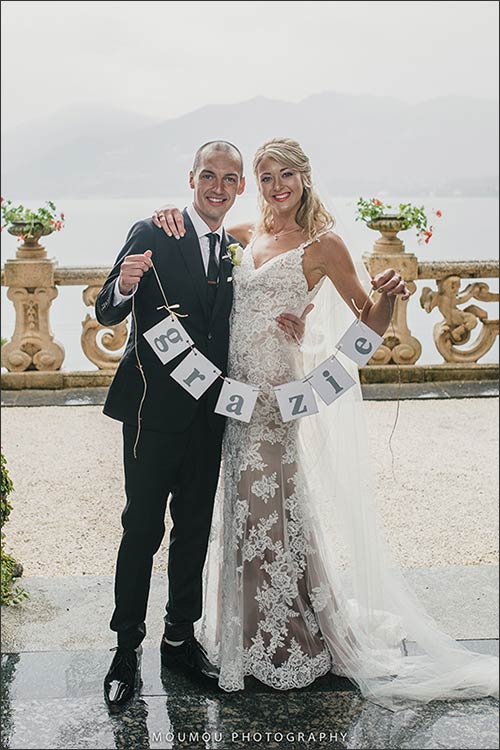 If you go on Pinterest you can find many lovely ideas to let this rain go… and enjoy your day anyway such as buy some vials to keep forever some rain drops of your wedding day, or clear or wedding theme colours umbrellas as wedding gifts for all to be used in wedding photos, fun rain boots to wear during your wedding photo session or use some nice reflections in pools for artistic photos….we could suggest many ideas! At the end of it you will say: "who cares about rain?! It is my wedding day!!!"
And so Philippa and Liam did! They had a romantic and lovely ceremony at Villa del Balbianello and nobody really cared about weather. They were just incredibly happy to be part of this special day!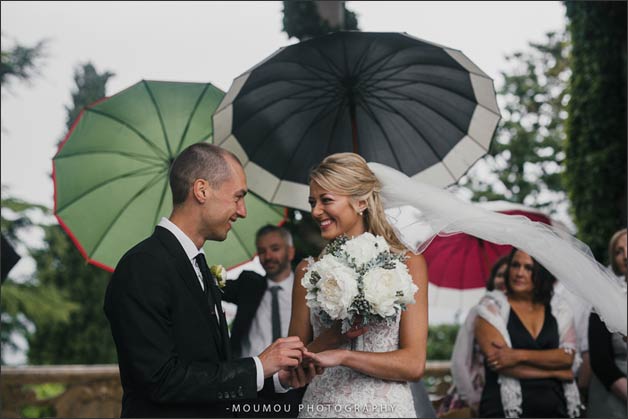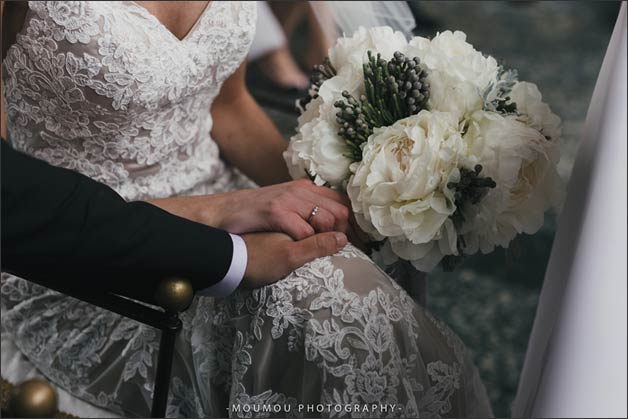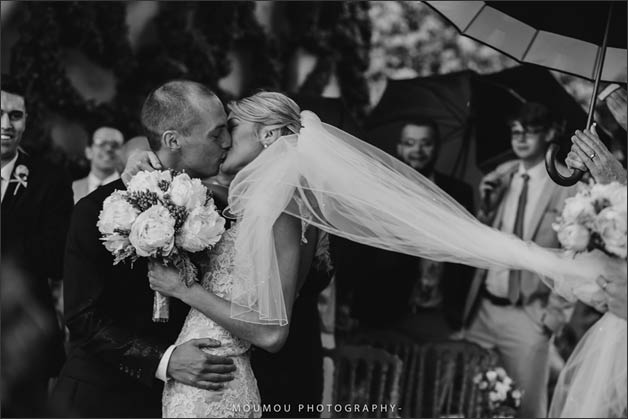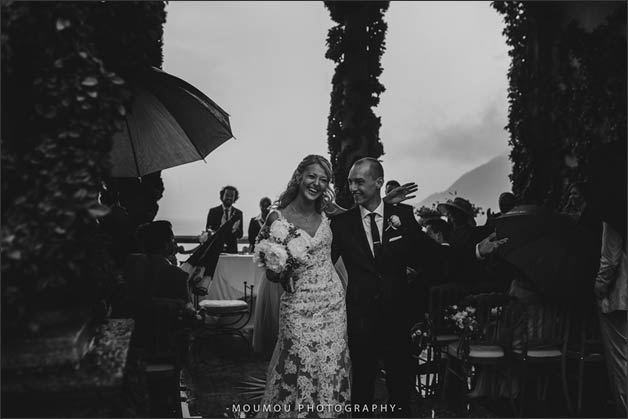 A SWEET SURPRISE AFTER WEDDING CEREMONY AT VILLA DEL BALBIANELLO
In spite of rain Liam organised a sweet surprise for his lovely bride and their guests at Villa del Balbianello.
After the civil ceremony a 40s style ice-cream cart was waiting for them in a secluded area of the Villa… what a wonderful present, especially for Philippa. She loves ice creams or better… Italian gelato!
Everyone was so happy to savour handmade ice-cream served on delicious wafer cones, a very good idea to make everyone smile!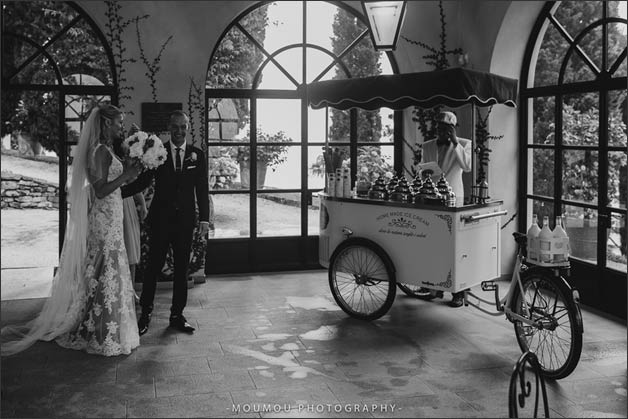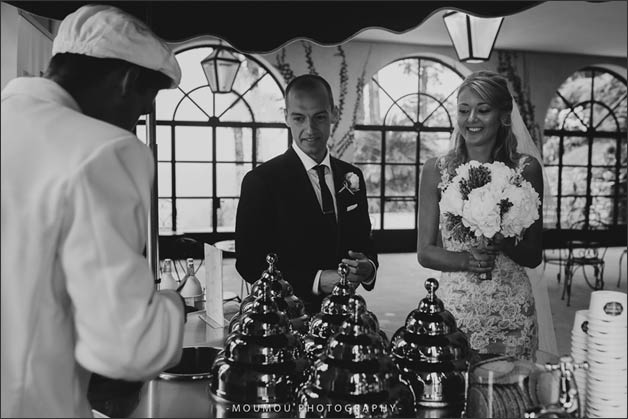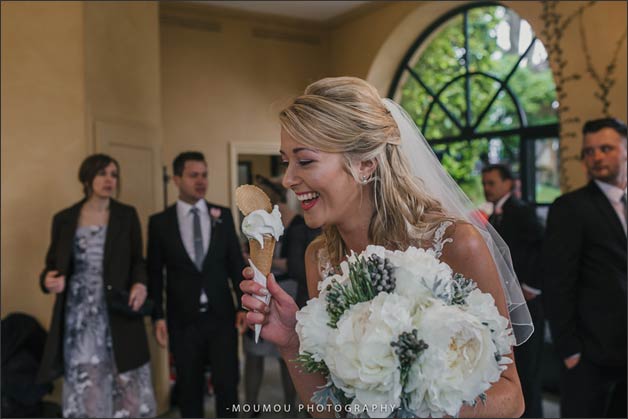 A PANORAMIC TOUR ON LAKE COMO TOWARD THE BEACH CLUB
After the wedding ceremony, newlyweds and their guests took a covered boat all together towards their wedding reception venue: a fun beach club on the shores.
In spite of the rain, they were able to enjoy their panoramic tour on Lake Como sipping Italian Prosecco and lasting on of this sweet couple.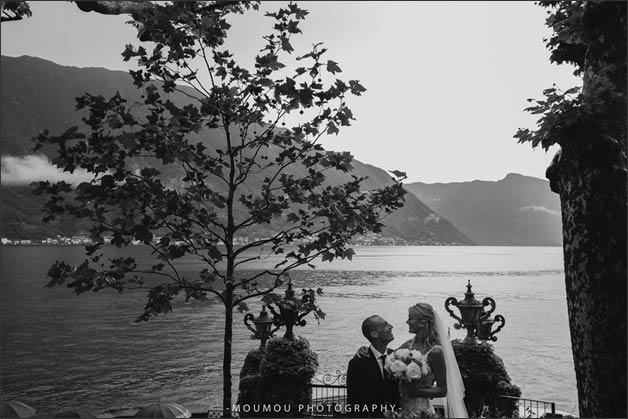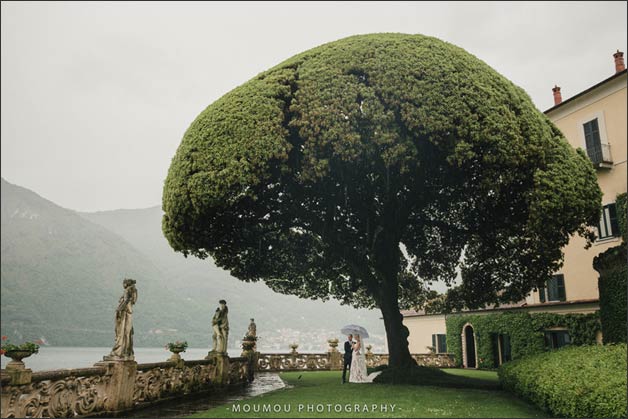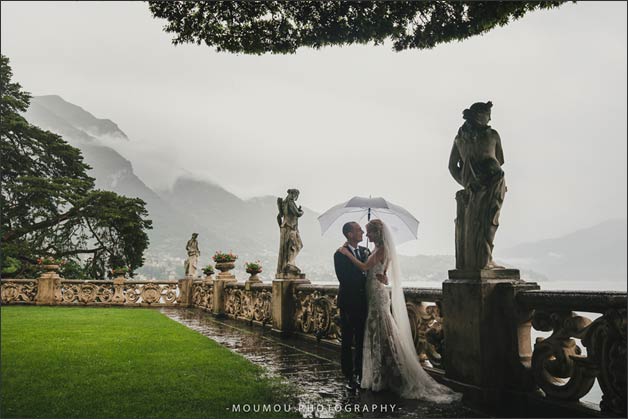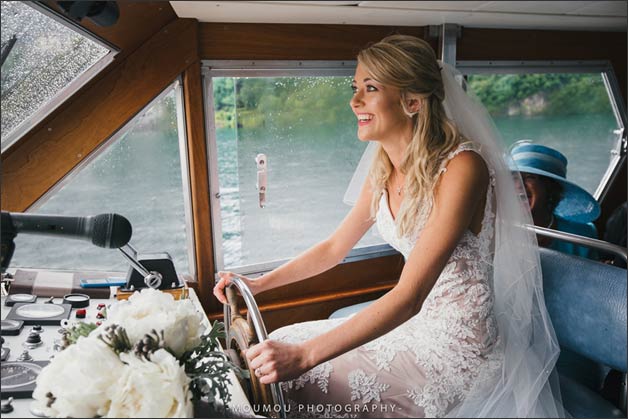 Once arrived at the Beach Club, the whole group had a gourmand dinner under Beach Club marquee, where we prepared and decorated all following wedding theme: pink, silver and white.
White and pink peonies and customised wedding menus decorated the tables where our couple and their guests enjoyed their dinner!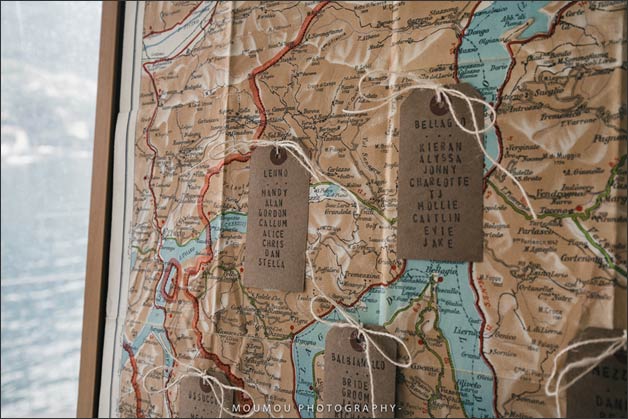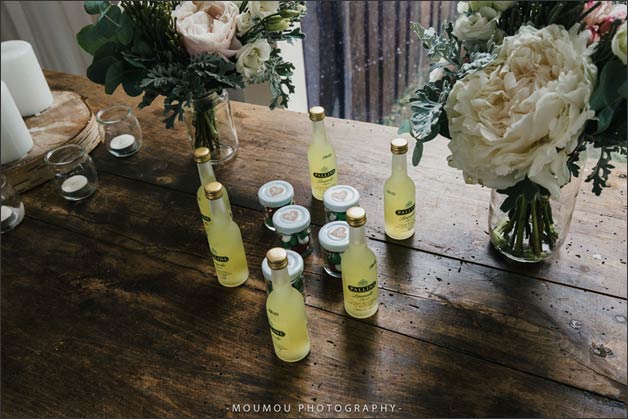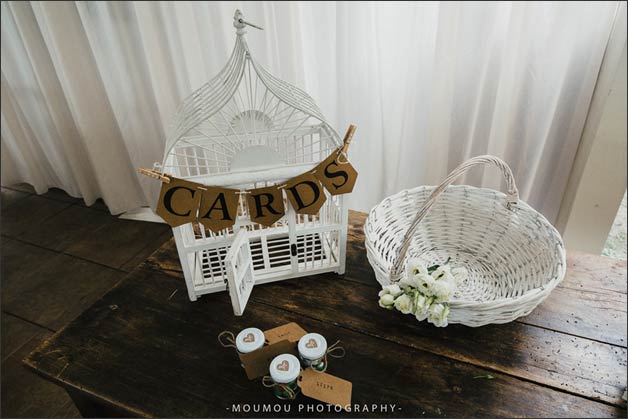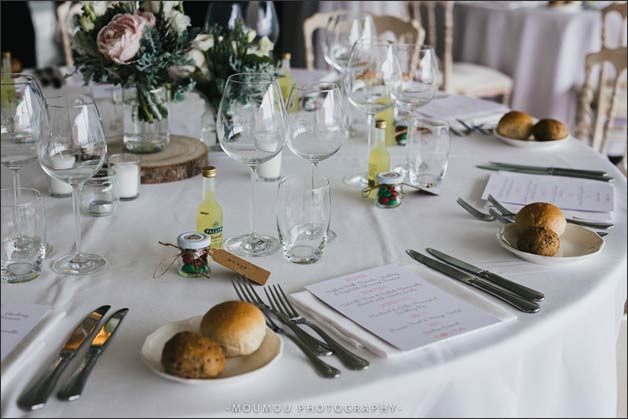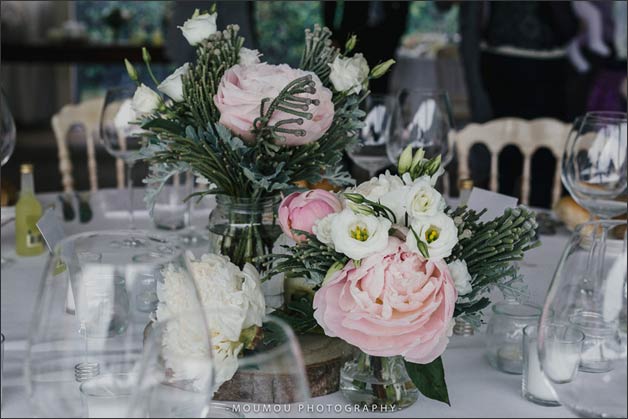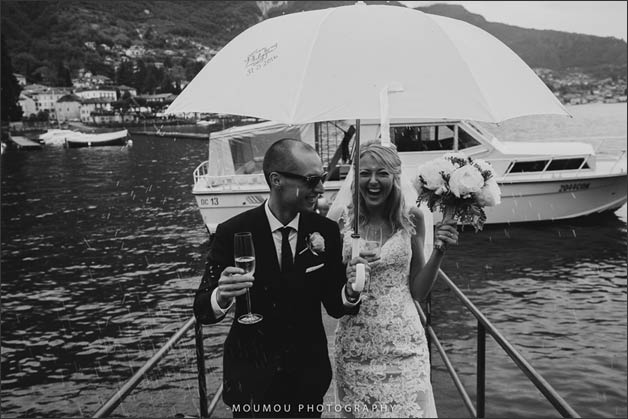 We really loved planning this romantic wedding for such a lovely couple. No matter the rain we all had a great fun!
Dear Philippa and Liam, your wedding planners wish you all the best for your marvellous life together!