orromeo Islands are surely among
the most wanted wedding venues on Lake Maggiore
. We receive many request for weddings to be celebrated on
Isola Bella
or
Isola Pescatori
and we are always pleased to plan events there. The view and the setting is just dreamy… like a fairy tale!
Adriana visited Lake Maggiore some years ago before meeting Mike. She fell in love with these views. She visited Isola Bella Gardens and the promised to herself… "if I would ever get married I would love to do it here". She made it!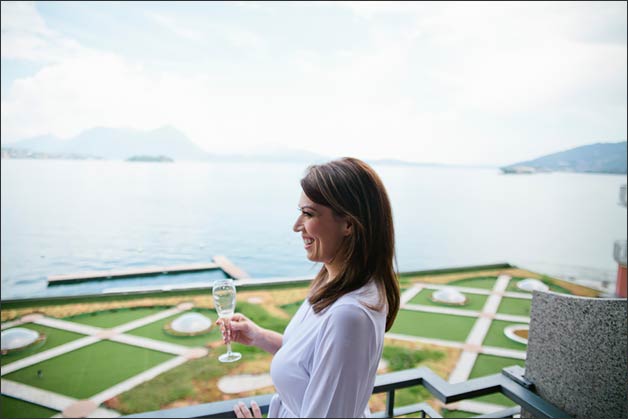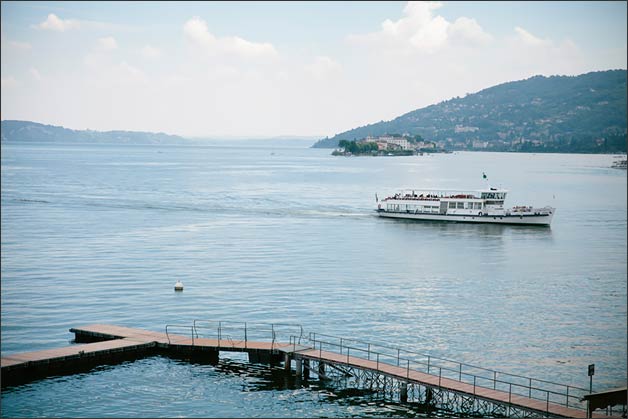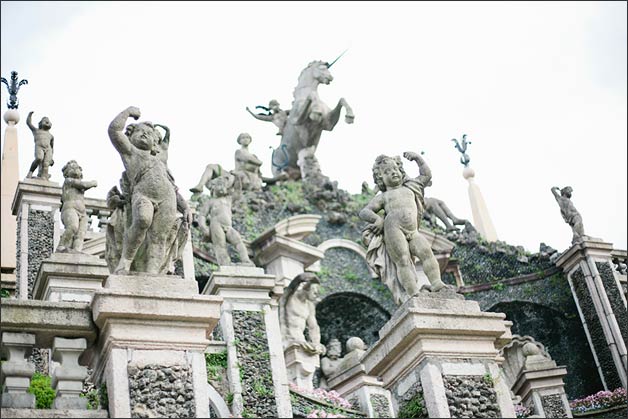 Dreaming about Getting Married on Lake Maggiore and Isola Bella
Adriana contacted us about a year ago and I really loved her since the beginning. She is Mexican but she lives in California where she met her Mike.
As the matted of fact guests came from both US and Mexico and this created a wonderful blend for a perfect happy party in Italy.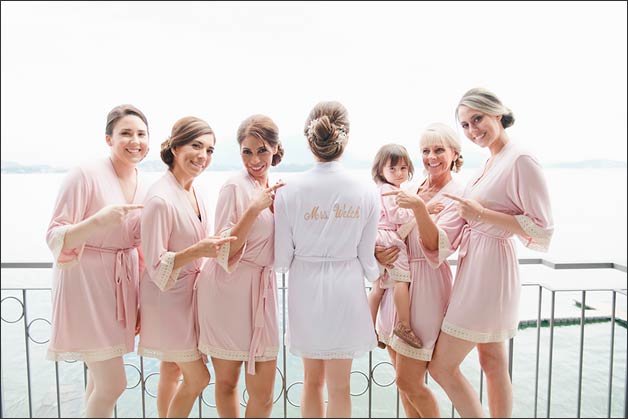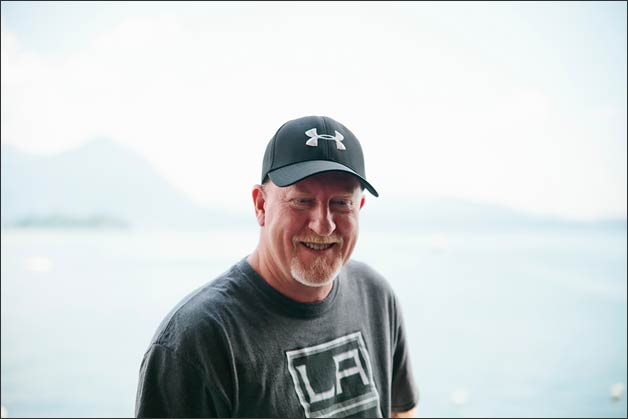 To get ready she chose the same venue of the reception: Grand Hotel Dino.
Adriana got ready with her bridesmaids with a full team of hairdressers and make up artists we arranged for them.
Getting ready for your wedding overlooking Borromeo Islands and Lake Maggiore is surely priceless.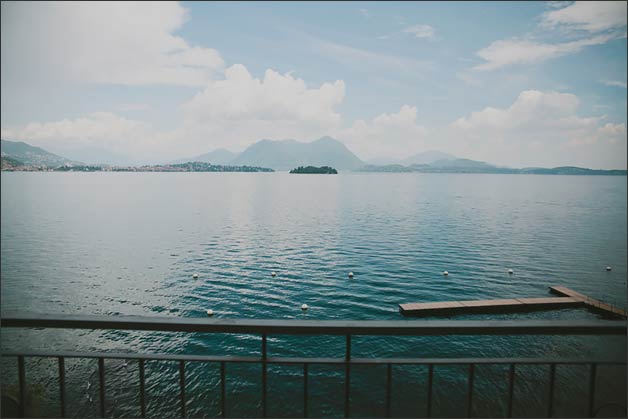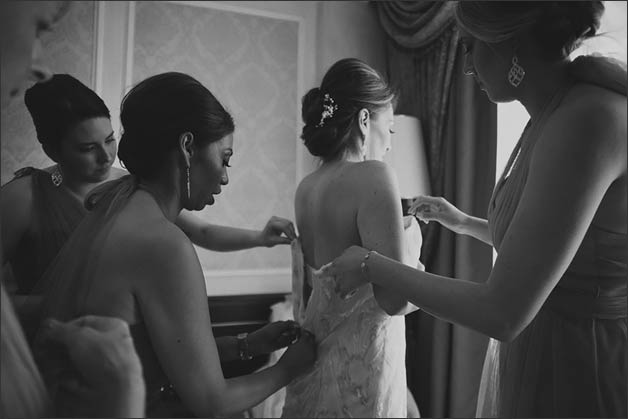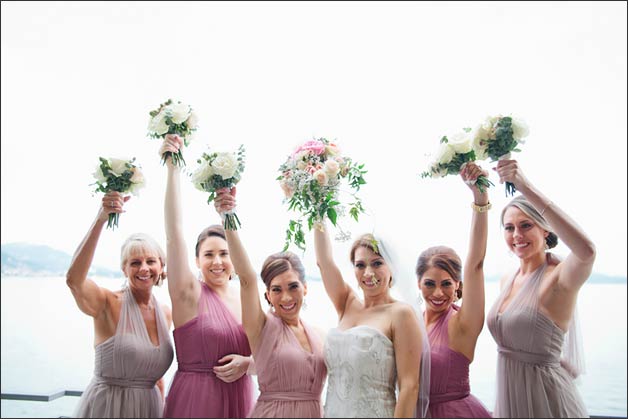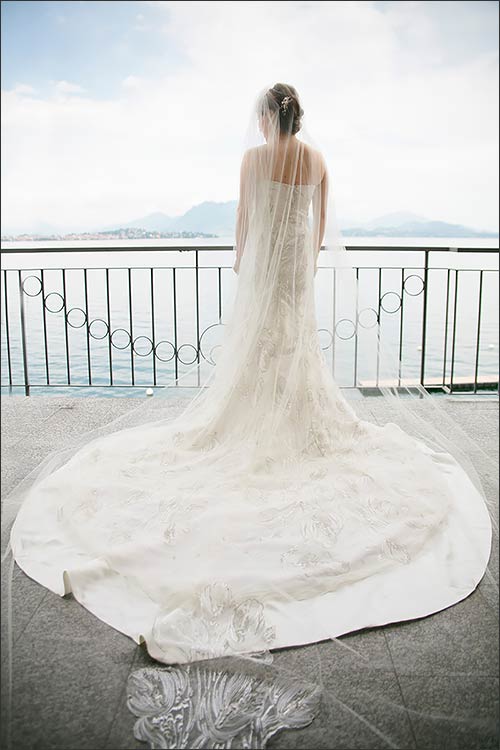 A Roman Catholic Wedding Ceremony on Isola Bella
At the right moment Mike and guests got on board of a couple of motorboats to reach Isola Bella for a Catholic ceremony at St Vittore Church.
St. Vittore church is simply lovely. It could be a perfect choice for a Roman Catholic ceremony by Lake Maggiore shores. It is located just in between of stunning Borromeo Palace and enchanting Borromeo Gardens.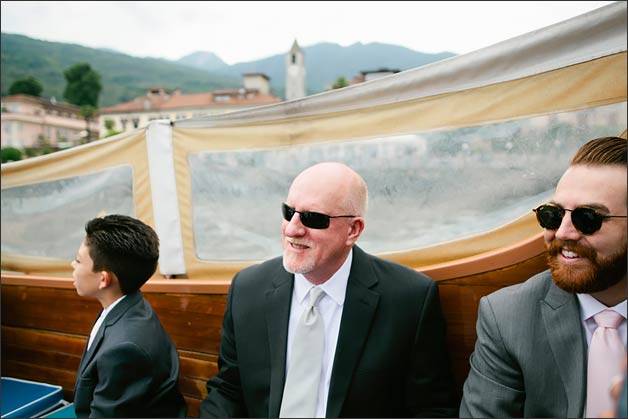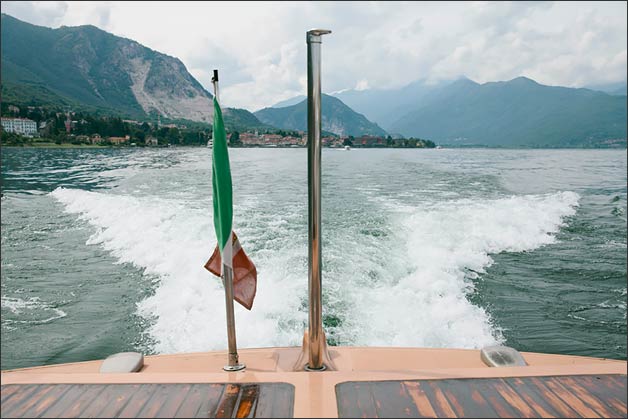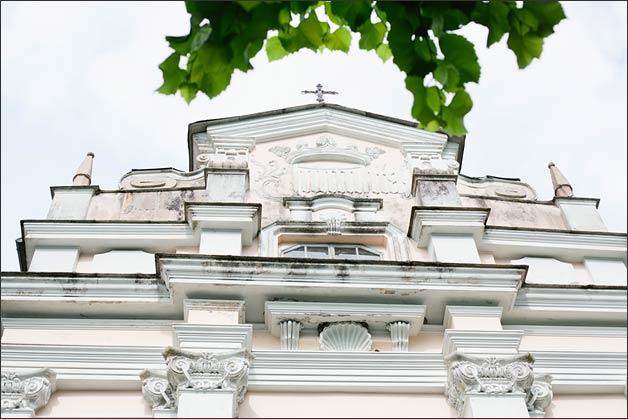 Adriana reached the island to follow with a separate boat. She was incredibly pretty in her bridal dress and particular bouquet. As the matter of fact Adriana's bridal bouquet was made of pastel colours flowers and most of all a part in porcelain. Yes, this was Adrian's mum bouquet she brought down from Mexico to be decorated by our florist for the day. Such a lovely idea to remember Adriana's mum who sadly passed away some time ago. Very sweet!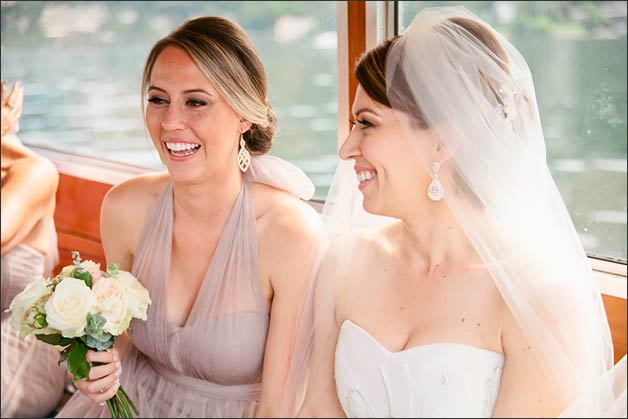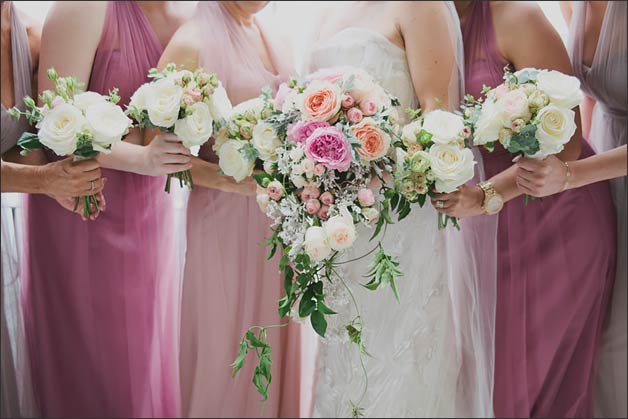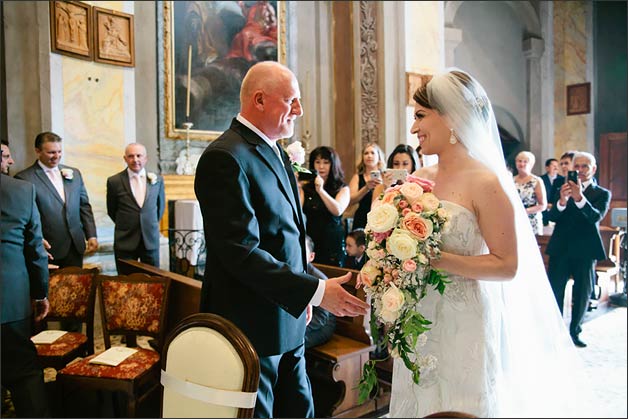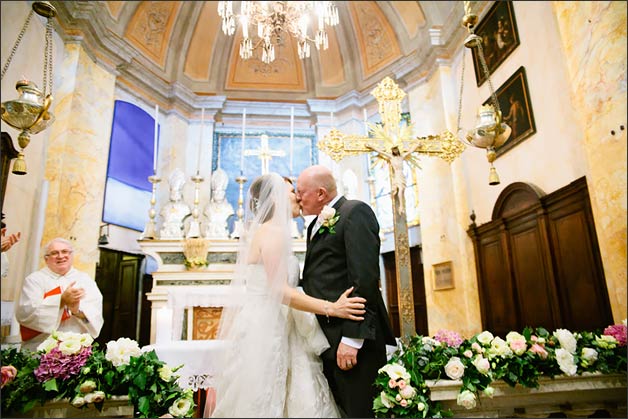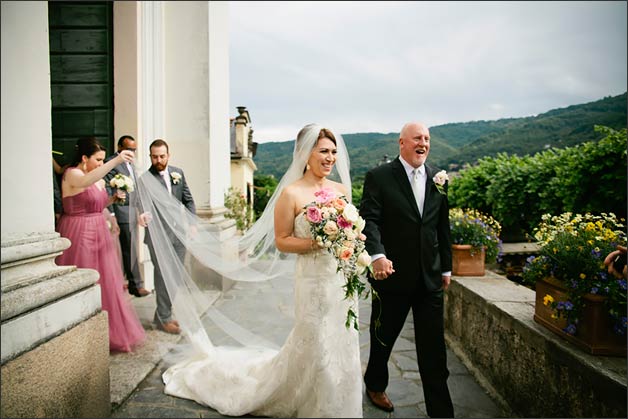 Special Wedding Photos inside Botanic Gardens on Isola Bella
After Roman Catholic ceremony at St. Vittore Church on Isola Bella accompanied by a great string quartet the whole group of guests leaded back to Grand Hotel Dino for the aperitif.
Except for the whole bridal party who took the chance to visit Borromeo Gardens on Isola Bella.
The full tour may take a lot (up to an hour) so not always bride and groom decide to have some photos inside the gardens. But Adriana really wanted it, do you remember what she promised to herself? Well here we are!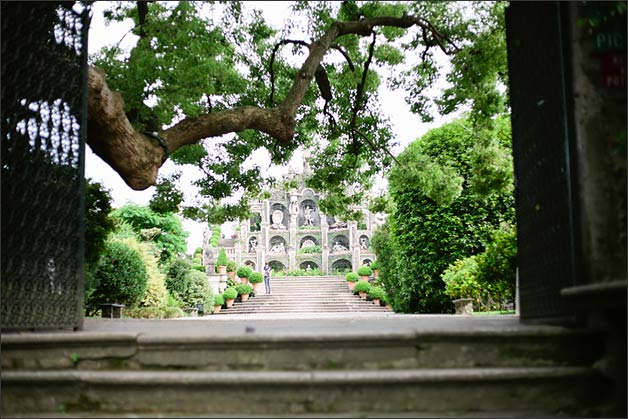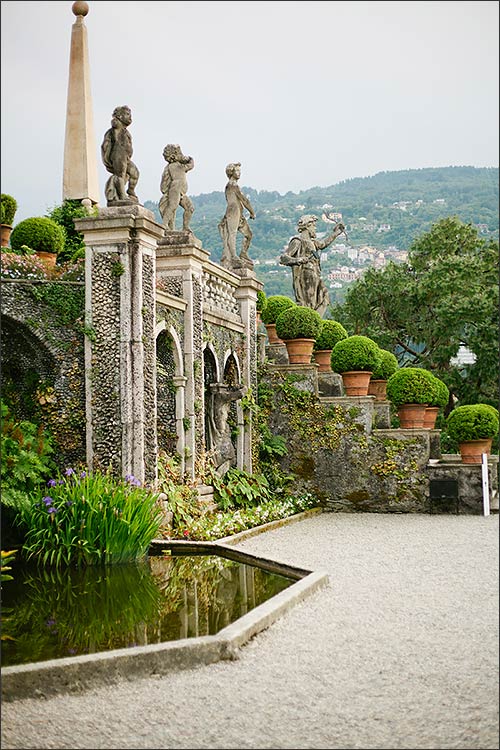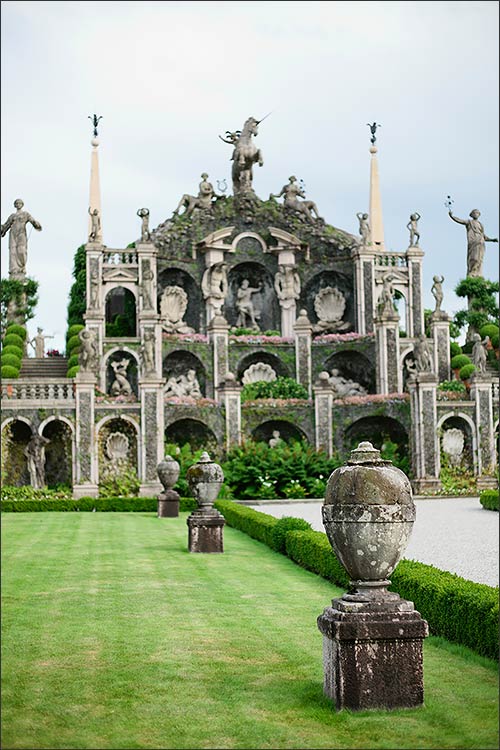 Botanic Gardens at Isola Bella are simply stunning! Statues, architectural decors, geometries and botanic treasures. Once inside the garden it is like being in a paradise on earth. It surely one of the most beautiful gardens in Europe Ten degrading terraces embellished by pools, fountains, statues dated back to 1600 representing seasons, rivers and mythological heroes. Azaleas, Rhododendrons, orange trees, orchids and secular trees, these gardens are just one of the most beautiful jewels of Lake Maggiore.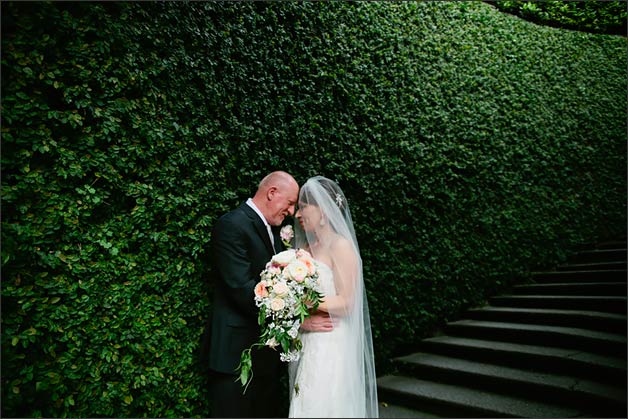 An elegant Wedding Reception at Grand Hotel Dino
Adriana, Mike and their bridal party spent a lovely hour take amazing photos to the Gardens and after that they reached their guests at Grand Hotel Dino with a nice and pleasant boat tour.
Aperitif at Grand Hotel Dino is one of the richest and most gourmand on Lake Maggiore and everybody loved it. We planned it on the terrace and in the side gardens overlooking Borromeo Islands.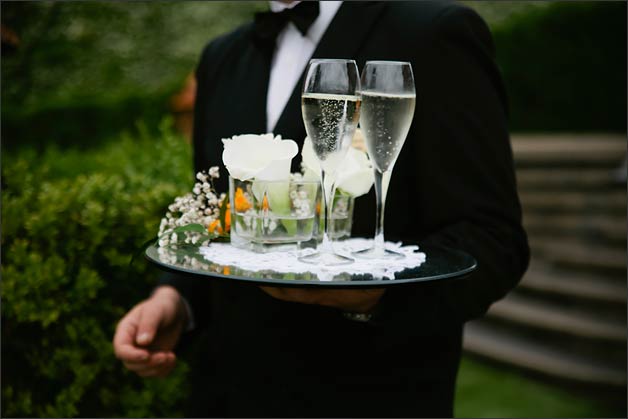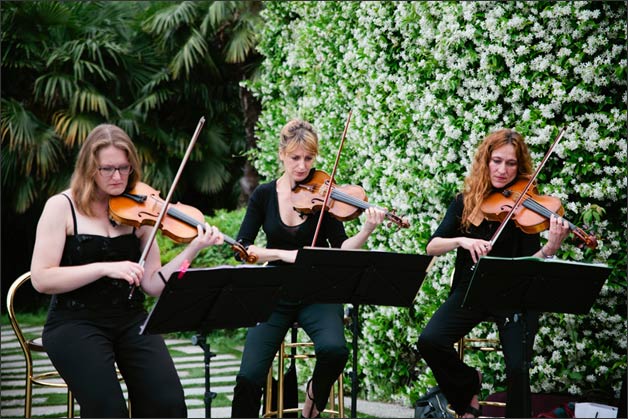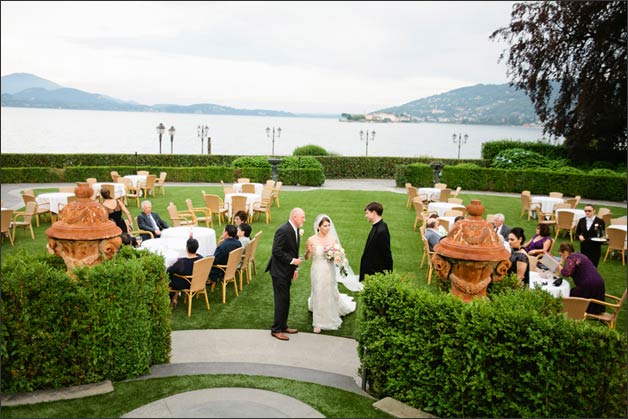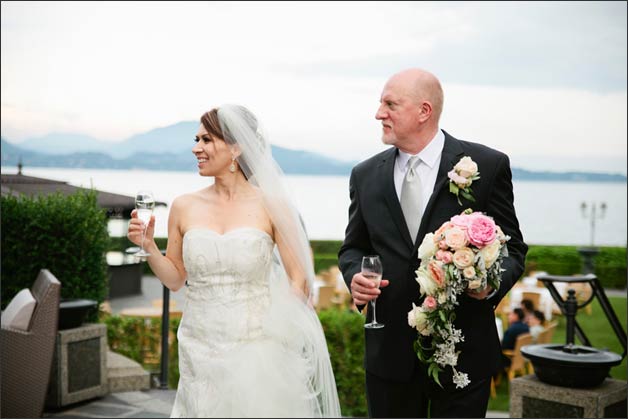 When American and Mexican wedding traditions blend together in a perfect mix
Dinner was planned inside the function room of the hotel and it was just here that American and Mexican cultures blended to create an amazing events. During the speeches Adriana claimed Yo soy Americana… and Mike on his hand said You soy Mexicano! Goose bumps for everybody! At the very end of the speeches they also said Y solos tambien Italianos!
Mike and Adriana wore a special Mexican sombrero to remind these proud origins of bride family and lots of Mexican music was played and danced by Adriana family… but not only, everybody dance it.
Two professional traditional Mexican dances present at the reception dedicated a traditional dance to bride and groom and Spanish and English languages got perfectly together!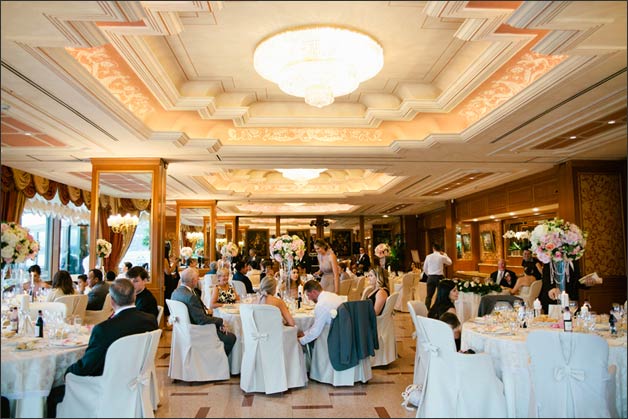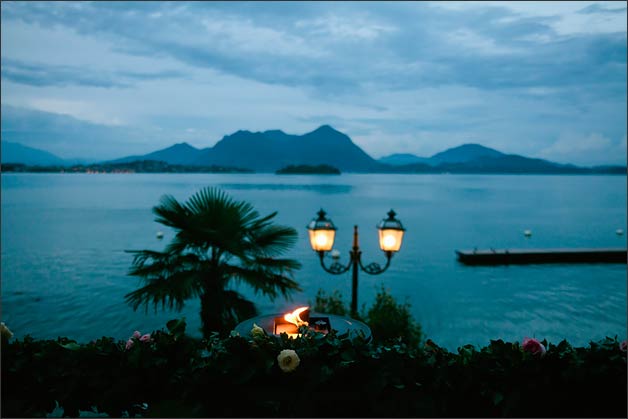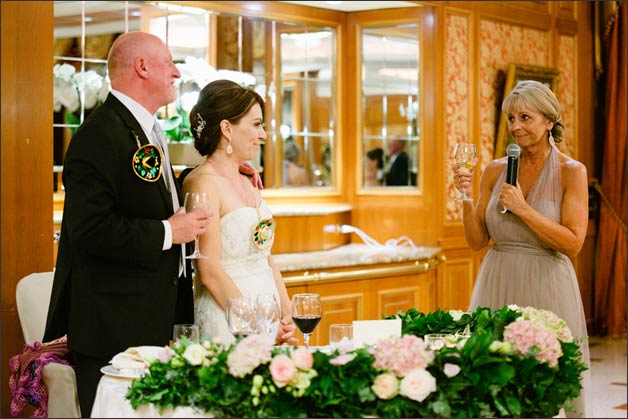 Reception room was perfectly decorated with tall centrepieces with flowers in pastel shades enriched with crystals. Tailor made wedding stationery provided by our stationary designer matched the colours Adriana chose. These shades matched the charming and elegant atmosphere and look at Grand Hotel Dino.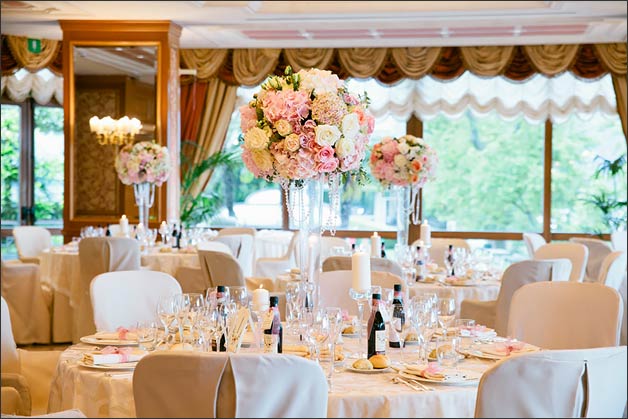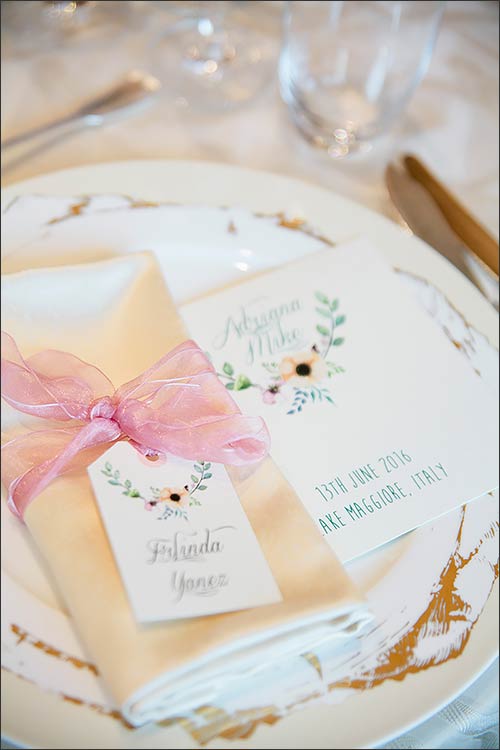 Huge wedding cake and fun Mexican dances at Grand Hotel Dino for a great wedding reception
At the moment of the cake everybody was breathless… cake was huge and delicious and once Adriana and Mike cut it dances could start again with some Mexican music, Latinos songs but even some great american and some classical Italian success.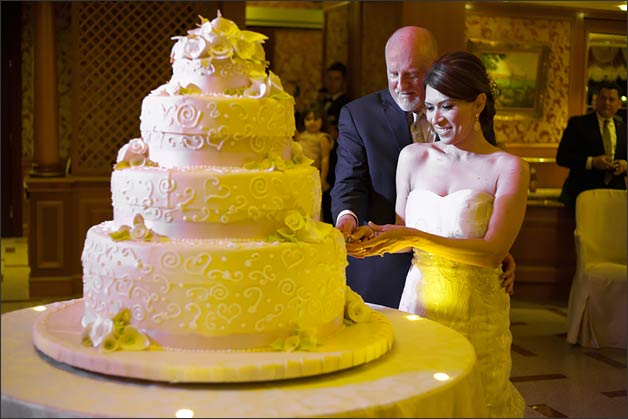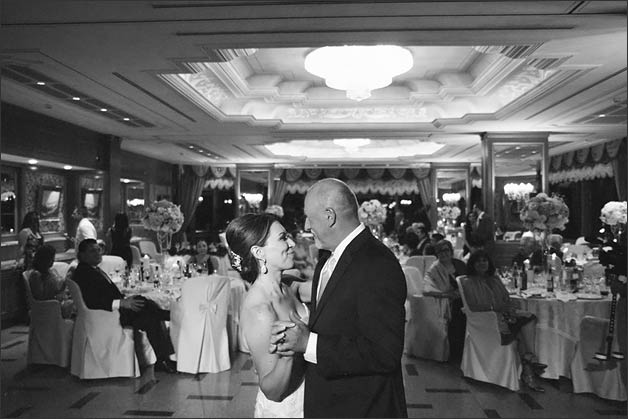 We cannot say anything else… we are simply proud to have made Adriana's dram come true! During the speech she said… that getting married on Lake Maggiore was her dream… and she was living her dream. We really got moved!
Thanks Adriana and Mike for choosing Lake Maggiore we were honored to be part of this special day of yours.