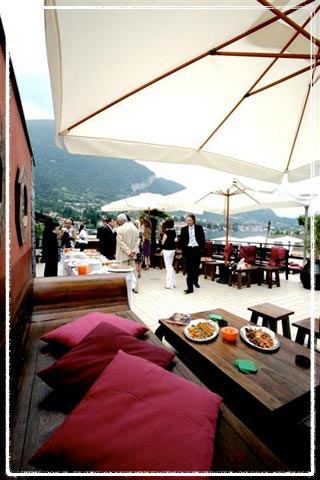 Lake Como is famous all over the world for its particular beauty and charm.
This splendid Lake is the deepest in Italy, 410 meters, and one of the deepest in Europe.
Every year thousand of tourists are attired from the fame of this lovely place, also due to the good climate, very similar to the Liguria Coast region one.
This helps Lake Como to be the perfect location for a wedding from the beginning of April till late October.
The vegetation is also very particular: laurels and olive trees grow well, and it's also plenty of numerous gardens with palms and tropical trees!
Although this Lake is mainly famous for the ancient Villas, unique in the world both for their architectural and landscape, these venues are not the only opportunity for an event on this gorgeous water mirror!
If you're looking for something different and funny characterizing your wedding day, Lake Como offers the chance to have a really special reception venue.
Really close to Tremezzo and near Villa del Balbianello, there's a hidden jewel.
A trendy although elegant beach club where arranging a dinner party is absolutely….easy!
In fact, this club it's a perfect mix between a classical and a party style.
The rich and fresh aperitif can be served directly on the beach sitting under nice tents and lying on sun chairs.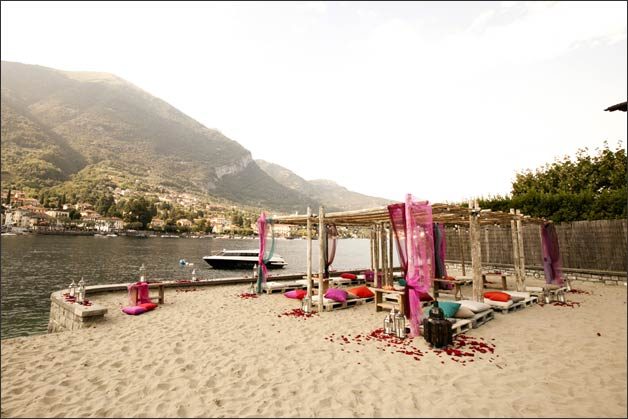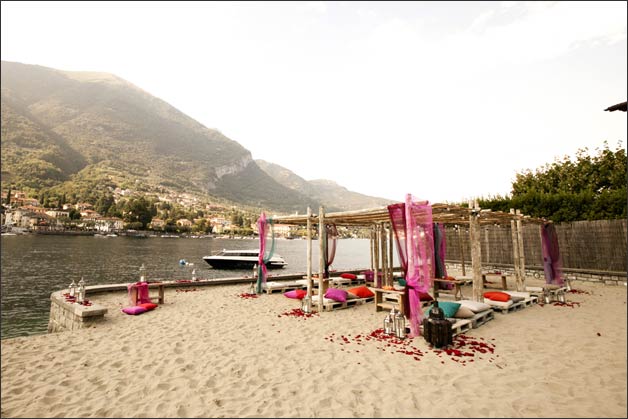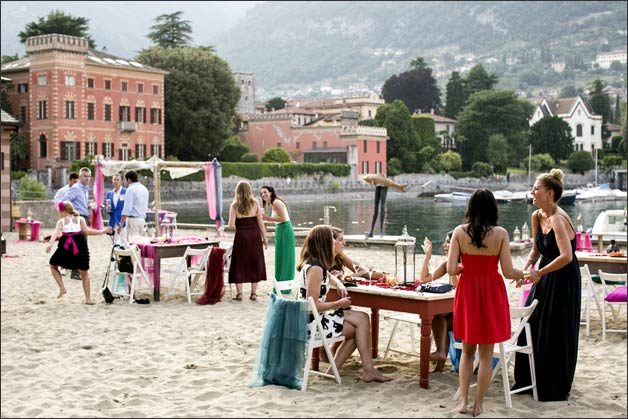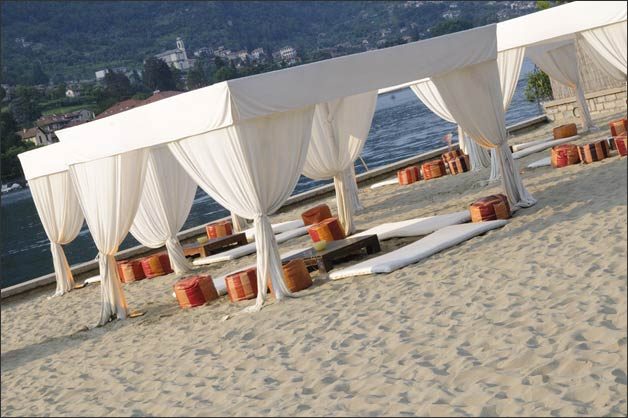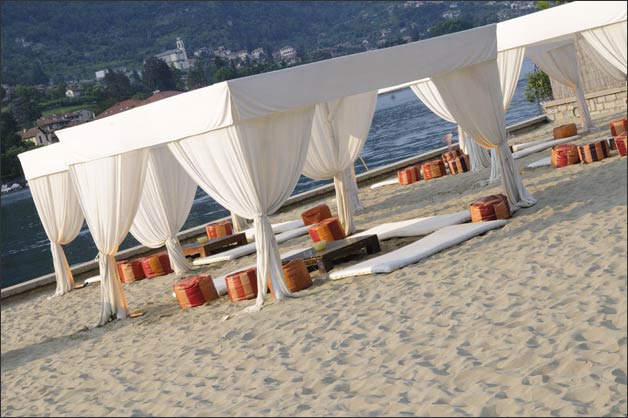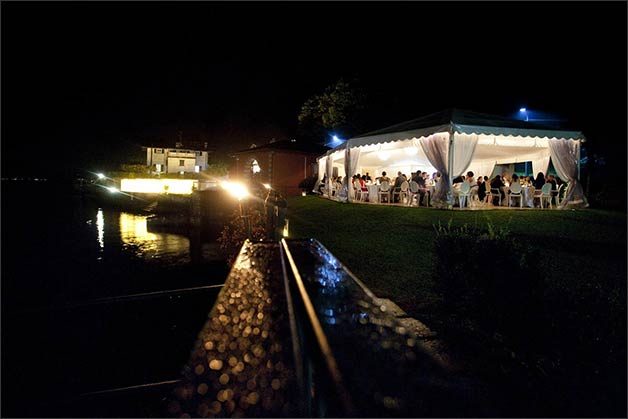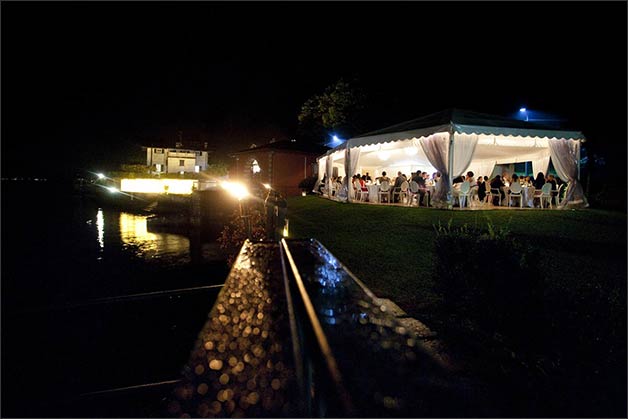 While the dinner is served on the other side of the club where a refined white marquise on the perfect green grass will welcome you and your guests in a perfect wedding style situation overlooking the Lake and the stunning Villas in front of you.
After the excellent Italian dinner the party will continue on the beach or inside with music and cocktails in a suggestive candle lit atmosphere…
To give your special day an unforgettable touch, it's also possible to arrange from here a brief private boat tour to visit Villa Carlotta or Villa del Balbianello. A great experience to let you and your guests enjoying this place from the best perspective.
Why not?
Alessandra Fabi
is the Italian Lakes Wedding's coordinator for
lake Como
area.
If your idea of wedding is refined, sophisticated and with a special attention to details, she's your perfect wedding planner!
She makes each client feel unique and she treats each wedding as if it were her own.
For any information about beach wedding on Lake Como CONTACT US