Let me introduce you a fantastic French couple: Antonin & Louise. They both live in London where they work.
I've been very happy to assist them with the planning of their breathtaking event or better…events! For their wedding they imagined not only a wedding day, but a full wedding weekend to have fun with all their friends and families.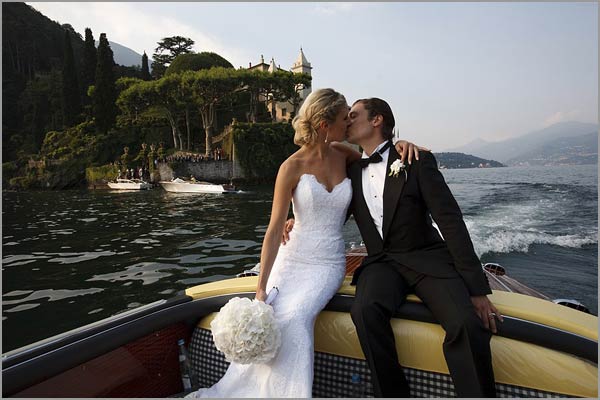 Since their first visit on Lake Como, Antonin & Louise fell in love with the idea of a wonderful party at a Beach Club the night before the Big Day.
The dream came finally true.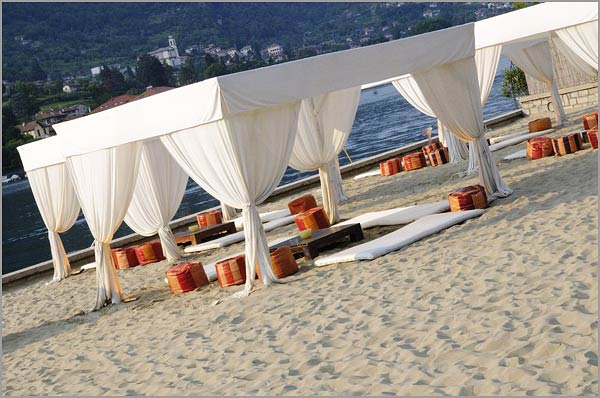 The Beach Club is easily reachable by boat and Antonin & Louis arrived at the venue directly from the Lake with Antonin as boat captain.
Louise looked gorgeous in her trendy short white dress!
The first part of the evening was arranged on the beach side with some background music, champagne to drink and finger foods.
Moroccan furniture and elegant marquees were a perfect frame for a lounge party.
The whole group moved to the restaurant for the dinner where exquisite food was served under the charming white marquee embellished with chandeliers and trendy white chairs.
After the dinner, toasts and speeches Antonin & Louise and their guests were ready for dancing!
This venue is really charming and Antonin & Louise's group were really stylish! They all danced until late at night and the weekend had just begun.
And for the following day…. the Big Day… stay tuned for this!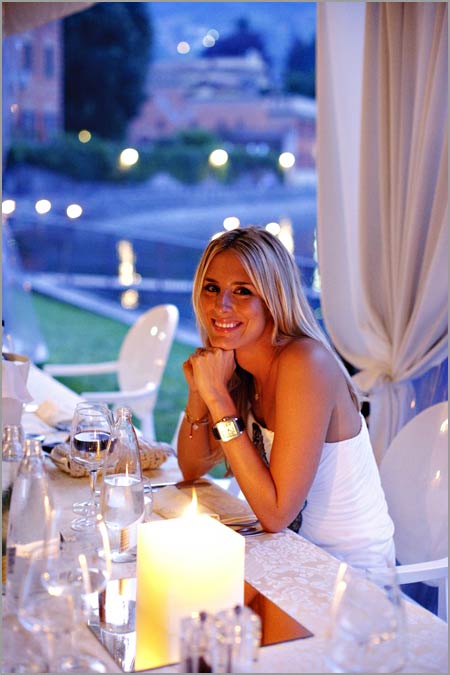 All images © Morlotti Studio – Lake Como. All rights reserved.
Alessandra Fabi is the Italian Lakes Wedding's coordinator for Lake Garda and lake Como area. If your idea of wedding is refined, sophisticated and with a special attention to details, she's your perfect wedding planner!
She makes each client feel unique and she treats each wedding as if it were her own.

For any information about the Club Beach – Lake Como – please CONTACT US.