Here we are, finally, with the description of the wonderful wedding of Anya & Misha, that we anticipated a few weeks ago.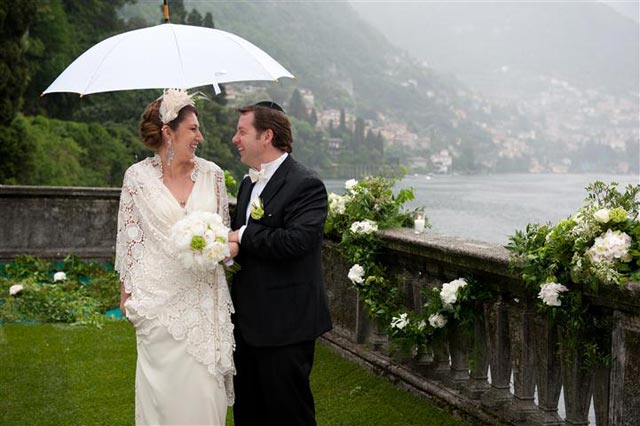 It was a very special wedding.
First of all because of the date: the same of Kate and William's wedding, and then for the venues they chose for their staying!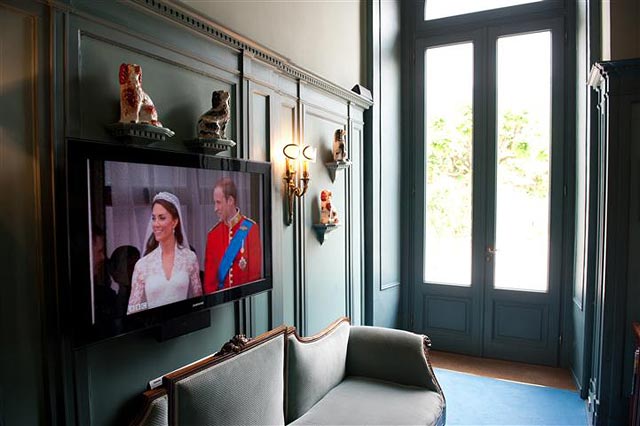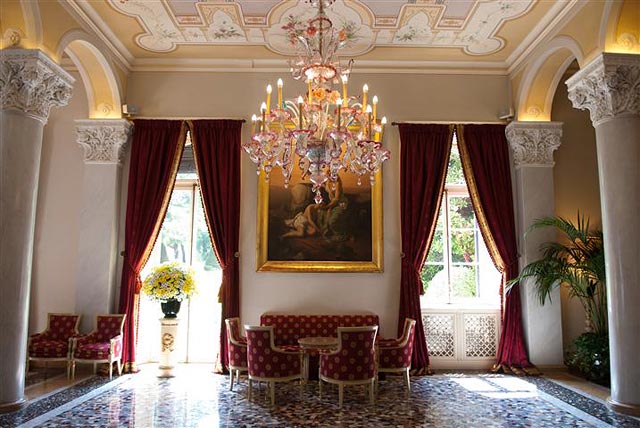 The newlywed, in fact, spent their holiday and got ready in Villa d'Este.
A really exclusive and relaxing place to spend your time while waiting the fateful moment to come!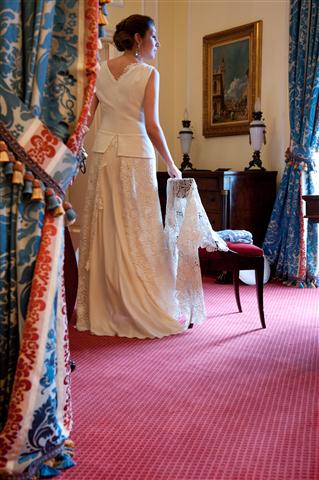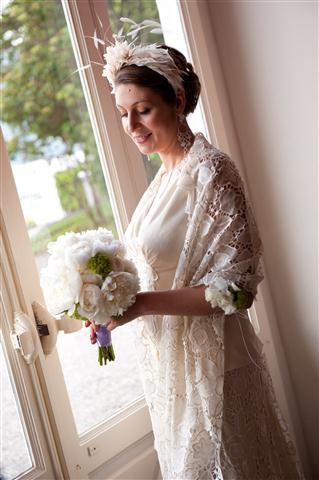 The ceremony and the wedding reception took place in a magnificent private villa in Cernobbio, that was decorated in a superb way for the occasion.
The big terrace overlooking Lake Como, was covered by real grass and wonderful floral decorations, with a big huppah in the center, full of white flowers and candles.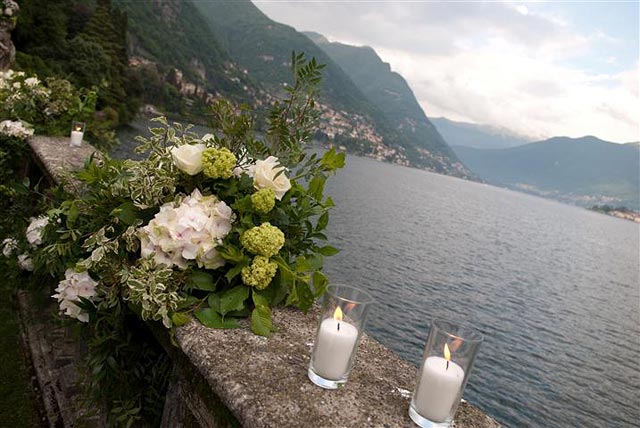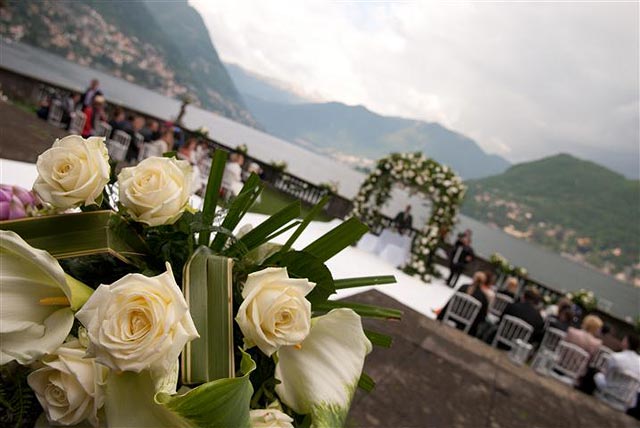 Guests were welcome by an unusual cocktail before the ceremony. An original way to host friends and relatives waiting for the bride to come.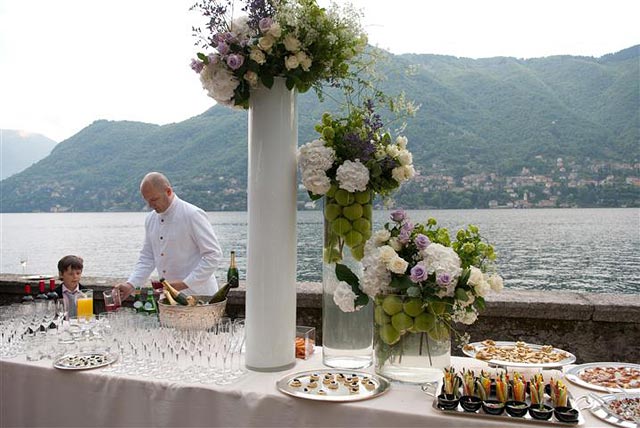 And then "the moment" came. The bride, beautiful in her precious vintage dress of a famous designer, arrived to say "I will" to her thrilled groom.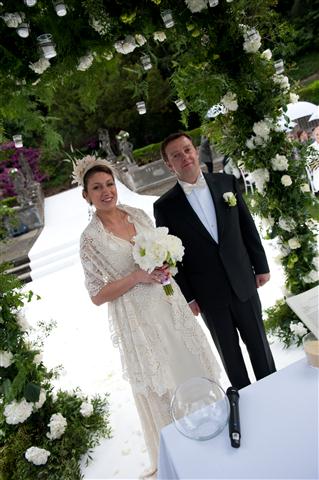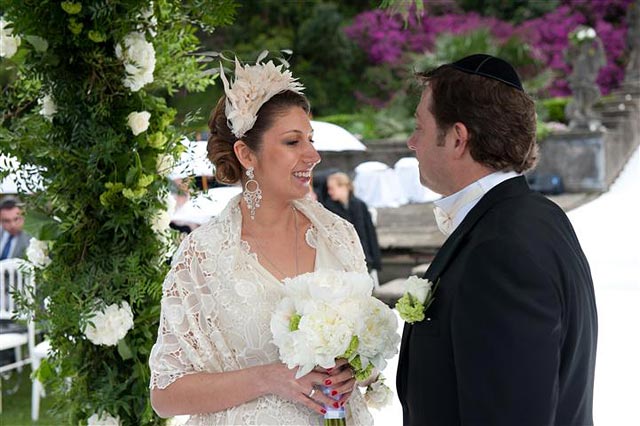 After the ceremony the wedding reception took place in an elegant gala marquee.
Here, after happy games and dancing guided by international deejays, the newlyweds and their guests could enjoy a very exclusive show: the famous singer In-grid sang only for them, in order to make the atmosphere even happier and festive.
And finally, gorgeous fireworks sparkled in the sky to celebrate this day and illuminate the coming of a wonderful four-tiered wedding cake.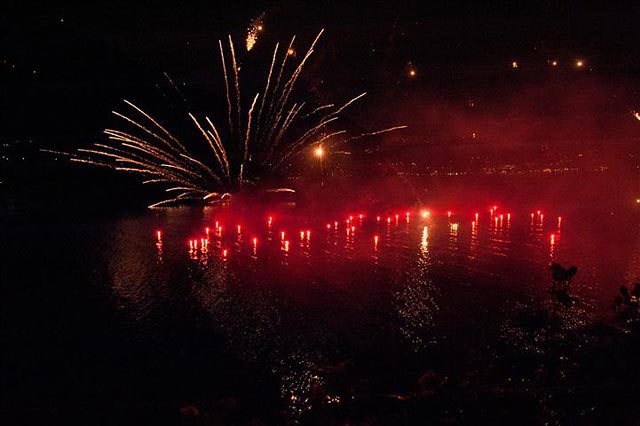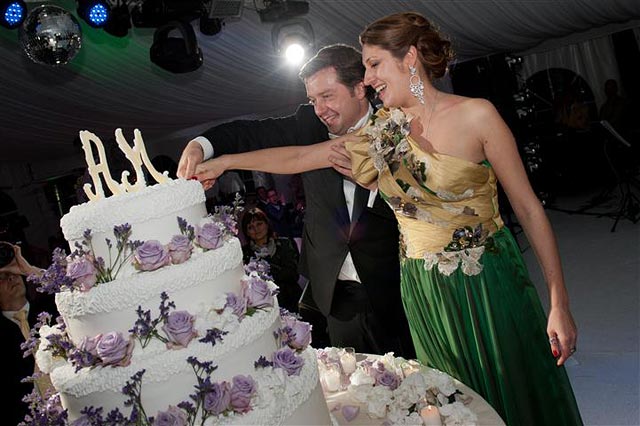 What else could ask a bride to make her marriage absolutely unforgettable?
---
All Images © Mauro Pozzer.
Mauro Pozzer was born in Vicenza and he's a Lake Como lover.
He's a wedding photographer with a long experience in ceremonial photography.
His unique style captures the events and its unique details emphasizing with his shots emotions and expressions of each special event.
Alessandra Fabi is the Italian Lakes Wedding's coordinator for lake Como area. If your idea of wedding is refined, sophisticated and with a special attention to details, she's your perfect wedding planner!
She makes each client feel unique and she treats each wedding as if it were her own.

For any information about wedding on lake Como – please CONTACT US.