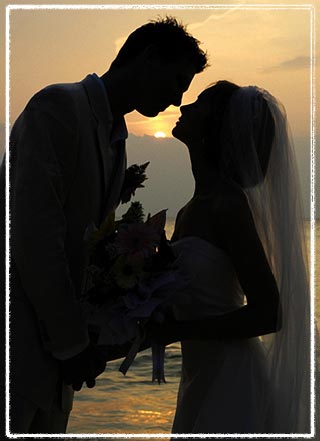 If you are thinking about getting married on Italian Lakes, Lake Maggiore could offer many special corners to arrange your wonderful day.
We've already talked about wonderful villas and soon we will also tell you about luxury hotels on lake shores and Borromean Islands.
Keeping on exploring most beautiful venues on Lake Maggiore we would like to talk you about two interesting venues to arrange a unique and special event on lake shores: a beach wedding!
On Piemonte side of Lake Maggiore there are two beach resorts that are just perfect to arrange a fantastic beach wedding: Lido di Baveno and Lido di Stresa. Both venues are casual but also elegant and fine.
But what is really special on this venues is the possibility to organize a legal catholic ceremony or a legal civil ceremony on the open air just on the beach.
Isn't it just wonderful?
Ceremony in this case will have breathtaking feel that you and your guest will remember forever!
Without any transfer you and your guests will taste your aperitif on the beach and a lovely dinner menu – with fish and typical courses on the region – will be served in the rooms inside or under the wonderful marquee on the beach with lake view.
With right details these two venues will add a touch of exotic to your party.
[kml_flashembed fversion="8.0.0″ movie="http://www.italianlakeswedding.com/lakemaggiore/lake-maggiore-beach-wedding.swf" targetclass="flashmovie" publishmethod="dynamic" width="600″ height="400″]
[/kml_flashembed]
We imagine for you a flower arch for the ceremony and many rose petals e and lanterns on the bride's path to altar. Then beautiful centerpieces with water, candles and flowers such as roses or orchids that recall lake theme.
Another detail to think of is that, giving the right time notification, your party can be enlarged up to very late at night with dances and open bar.
Coastal lights will be the frame for your wedding cake cut with dozen of torches on the beach and floating candles on the water.
A real beach wedding, a surprise for a unique wedding on Lake Maggiore.
---
Valentina Lombardi is the Italian Lakes Wedding coordinator for Lake Maggiore area. She follows Italian and foreign bridegrooms who wish to celebrate their wedding in Piemonte and Italian Lakes area.
For more information about catholic or civil beach wedding on Lake Maggiore please contact us.