Yes of course!
Lake Como is very famous for its sophisticated villas, such as Villa del Balbianello or Villa d'Este, but it can also offer many other solutions.
We often receive requests for more informal venues from clients who love this charming lake, but they wish to organise a different wedding. Something classy and young at the same time.
We are glad to inform that this is possible!
Just a few minutes boat ride from Villa del Balbianello, there is a refined beach club overlooking the lake: lovely position, delicious food, charming atmosphere, wonderful view and sandy party before and after dinner, these are its strengths!
But let's see all in details!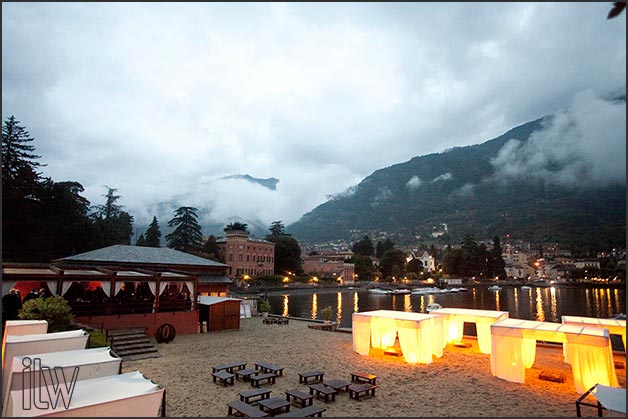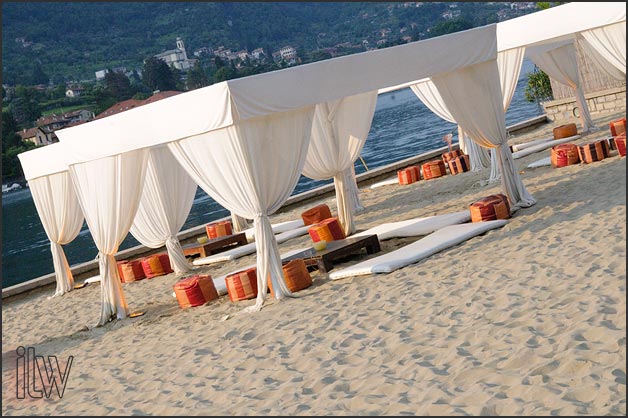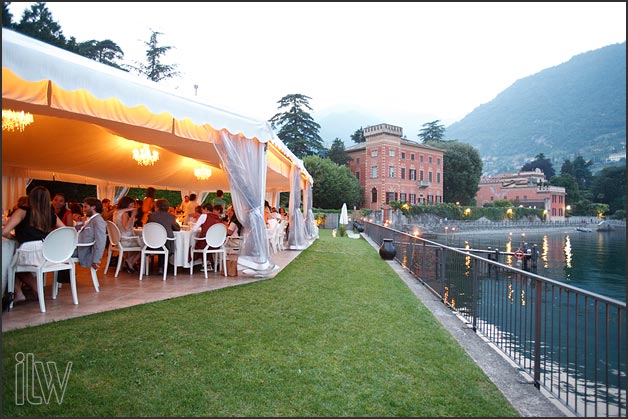 Stylish ceremony at the Beach Club
reathtaking
Villa del Balbianello
is just a stone throw from the beach club, so why not to have your ceremony there?
It is a perfect solution if you wish to have a romantic and unforgettable ceremony followed by an informal wedding party.
Many couples opt for this solution,
like John and Leanne, who got married there in June
.
This lovely couple fell in love with stunning Villa Balbianello at first sight, but wished to have a truly creative and modern wedding reception.
Thus, after a touching ceremony and a cheerful aperitif at the Villa, they decided to move by boat to the
beach club
, without missing the opportunity to take beautiful pictures capturing the charm of the lake.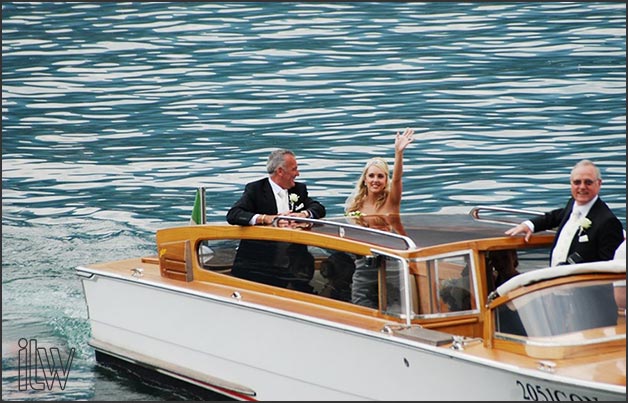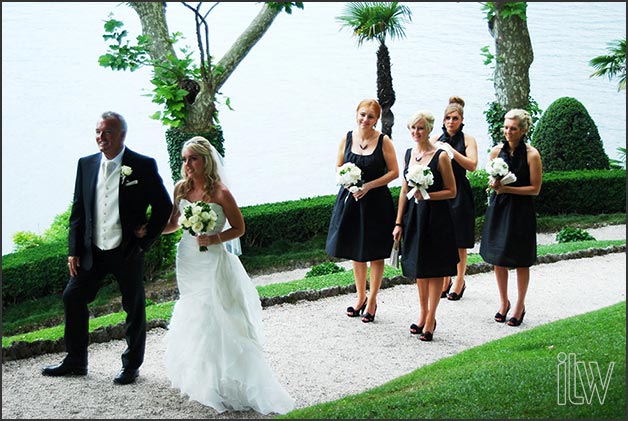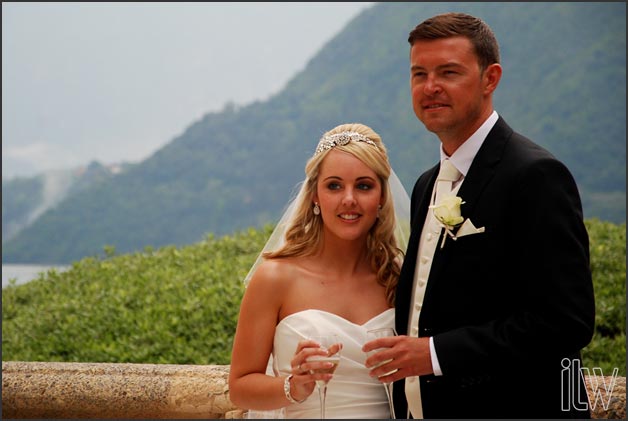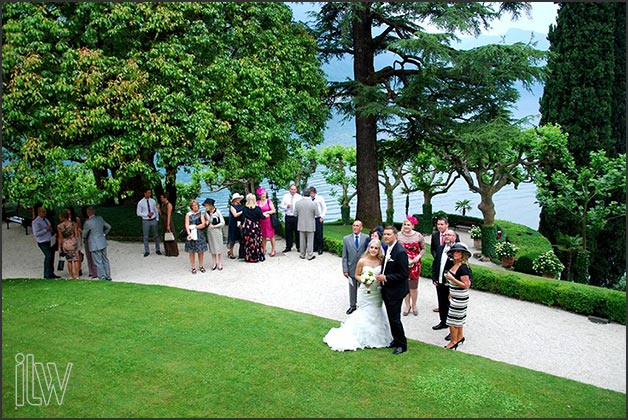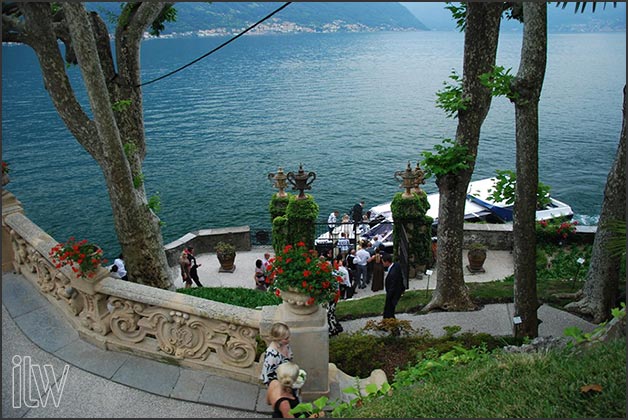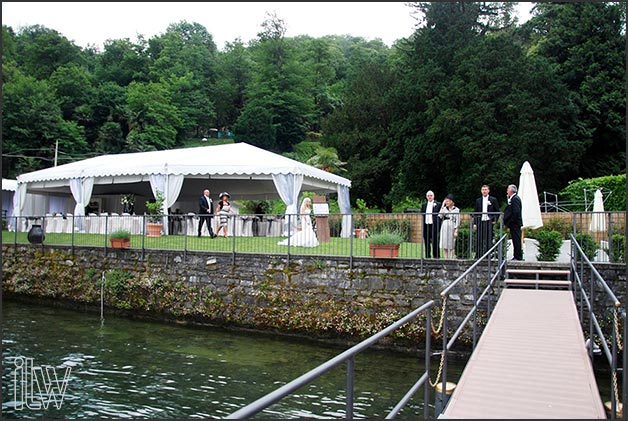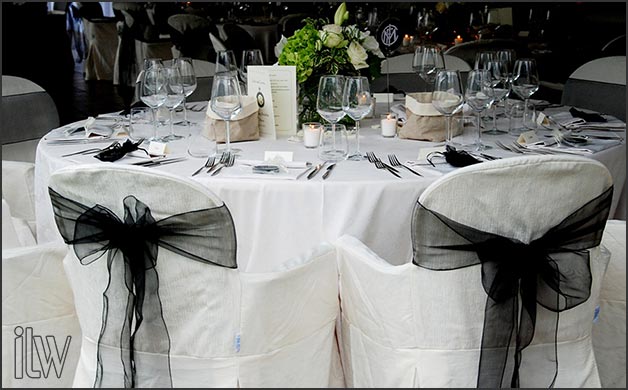 But of course this is not the only option!
Lake Como offers many other wonderful villas and churches where you can held your wedding ceremony. They are all easily reachable by boat or car.
Just like Yohanne and Dorothee did who chose for a blessing in a gorgeous lake view church and then keep on celebrating with a fantastic party at the beach club.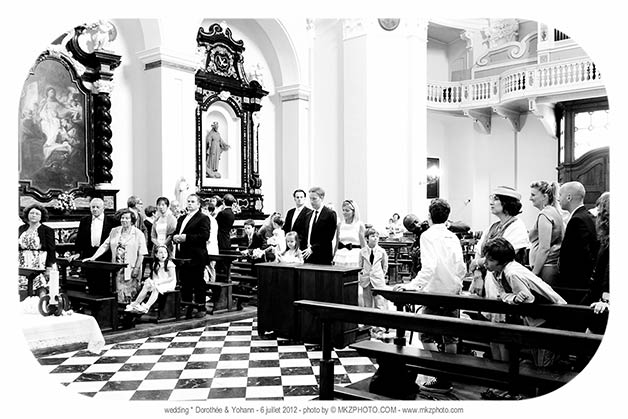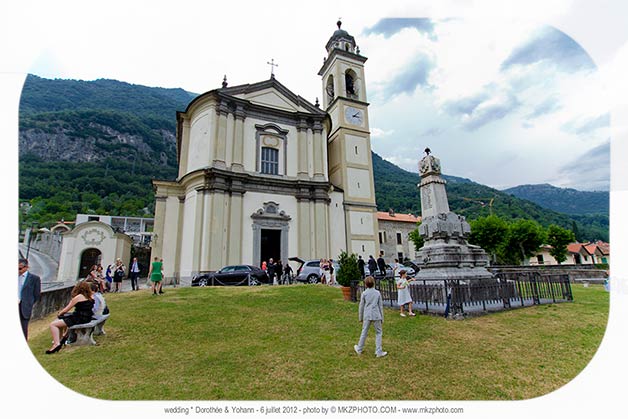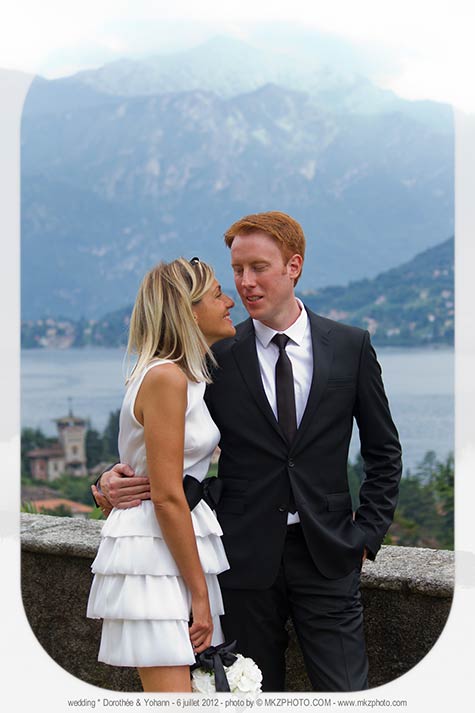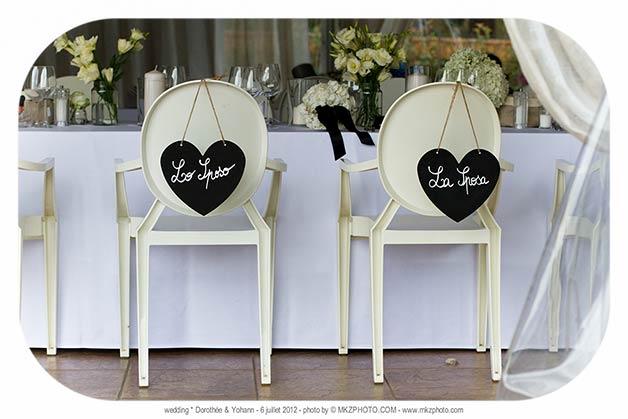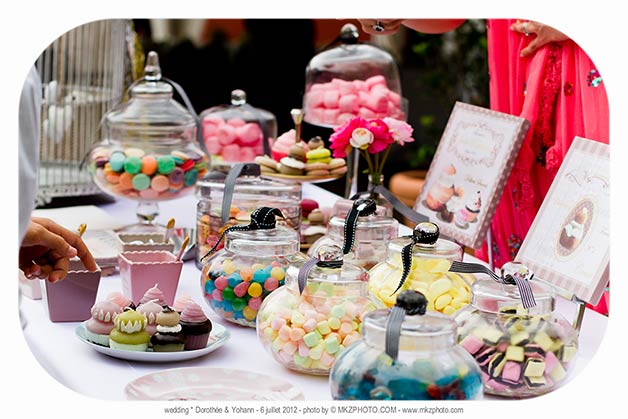 Last, but not least, at the beach club you can celebrate both civil and symbolic ceremonies.
A legally binding ceremony, for local laws, can only be performed inside a town hall or municipality property, but a symbolic ceremony one can be celebrated on the beach, overlooking the lake.
A bare feet ceremony could be a gorgeous idea for your unconventional wedding, don't you think?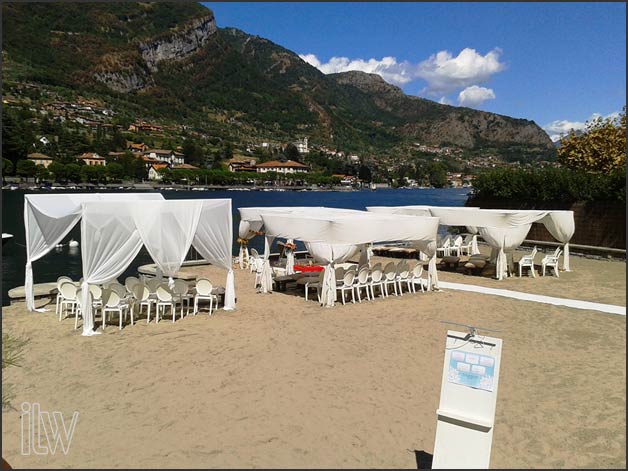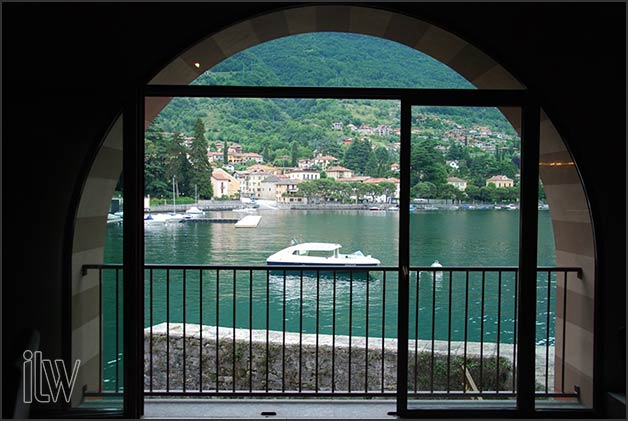 Informal aperitif on the sand or the grass
fter wedding ceremony emotions, it's time to relax in the garden or on the beach.
You can choose whether or not you want to rent the whole beach club.
In the affirmative, you will have the exclusive use of all the areas: garden, restaurant, bar and beach. But naturally you can only rent the garden and the restaurant area and enjoy your dancing while your guests mingle and have fun with the other beach club clients.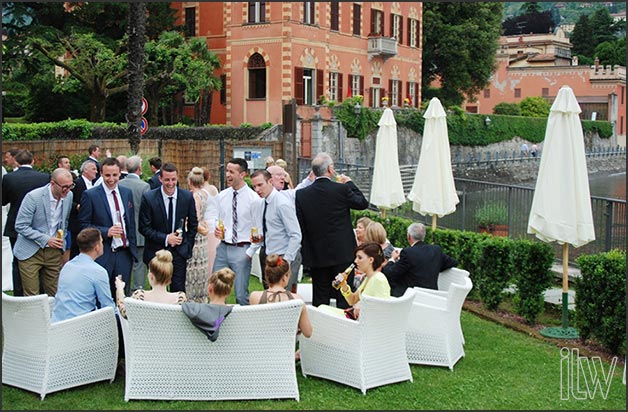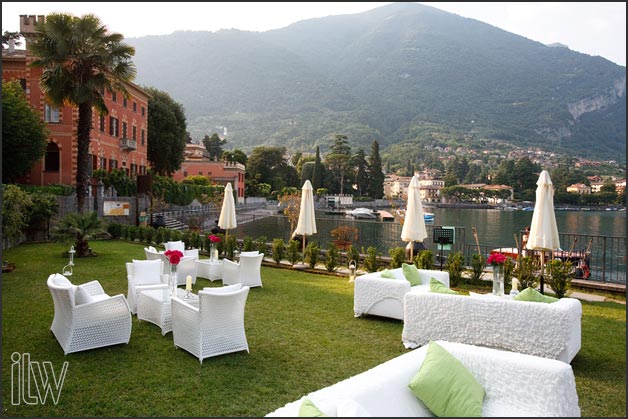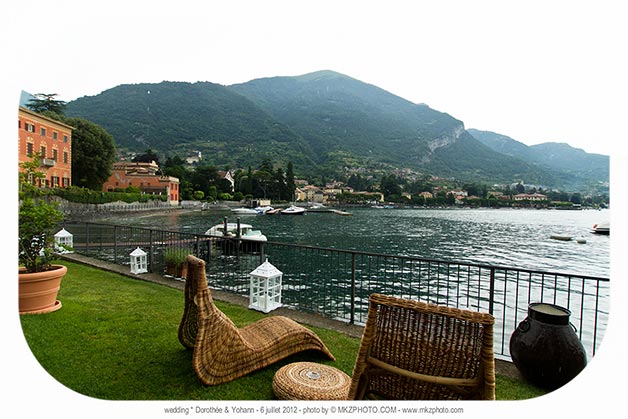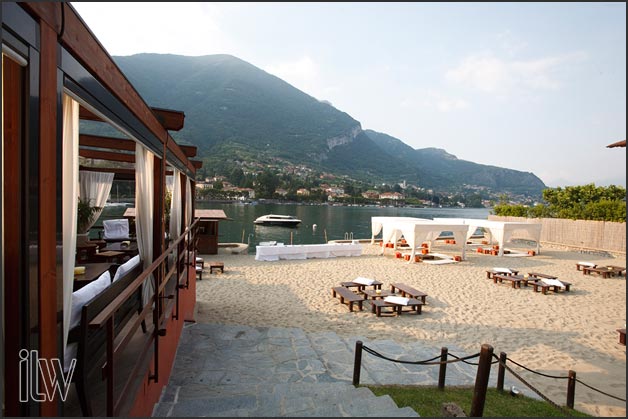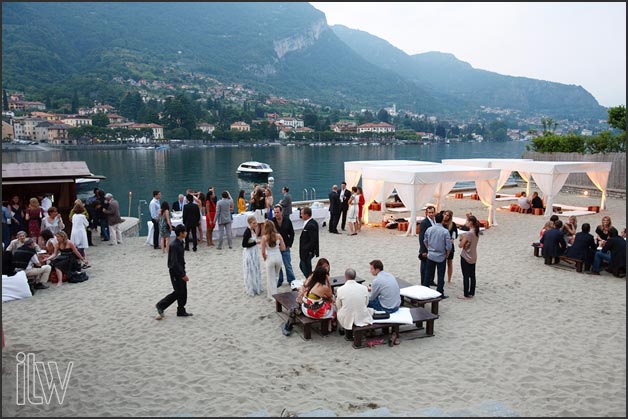 Refined dinner under an elegant white marquee
hatever area you choose for your aperitif, dinner is served under
an elegant white marquee
illuminated by wonderful chandeliers.
We will help you creating a magical atmosphere with flowers and candles. And the lights of the villages overlooking lake Como will add a romantic touch to your party!
A delicious dinner will be served in this special setting making your wedding even more special.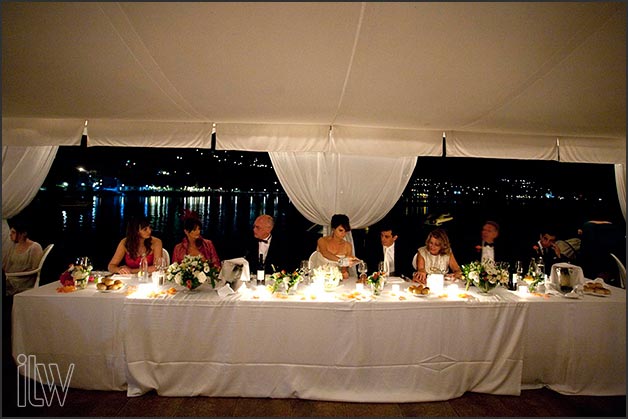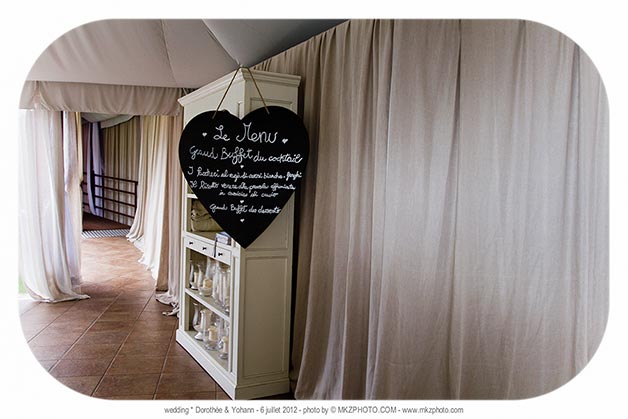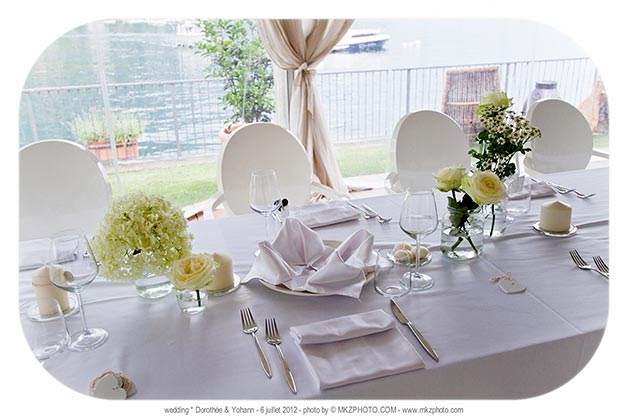 Dancing party at bar and relax on the beach
ast, but not least, beach club offers the opportunity
to plan a dancing party after your wedding reception
.
You can dance inside their bar or relax relishing a cocktail on the beautiful veranda overlooking the beach area.
You can also end your party on the sand illuminated by the soft light of candles, watching the stars above you and cheerfully drinking a beer together with your guests!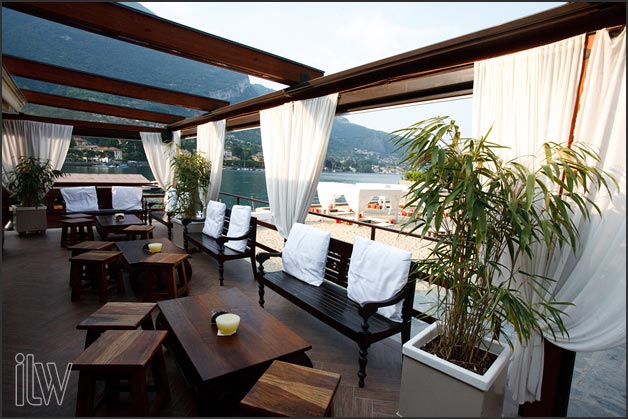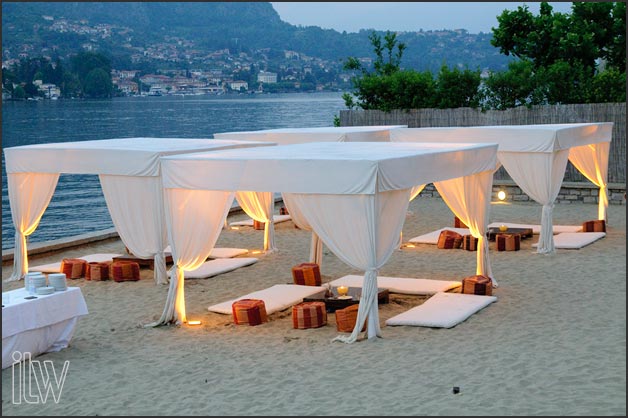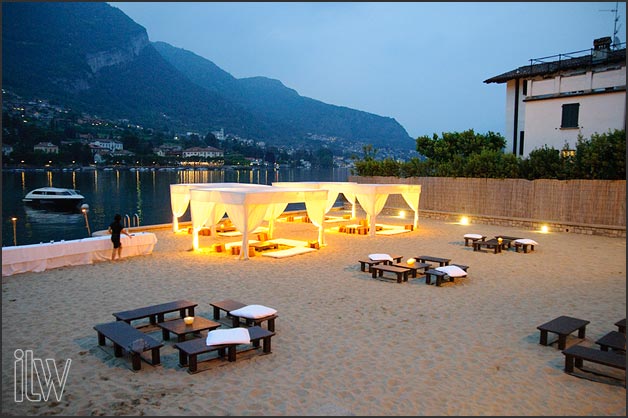 Rehearsal dinner or brunch on the day after the wedding
o you like a classical wedding reception, but prefer an informal rehearsal dinner or a brunch?
No problem at all!
Beach Club sandy beach
is here to welcome you and your guest for every kind of event you have in mind!
Here you can plan casual rehearsal dinners or day after brunch to welcome or greet your guests in a wonderful way!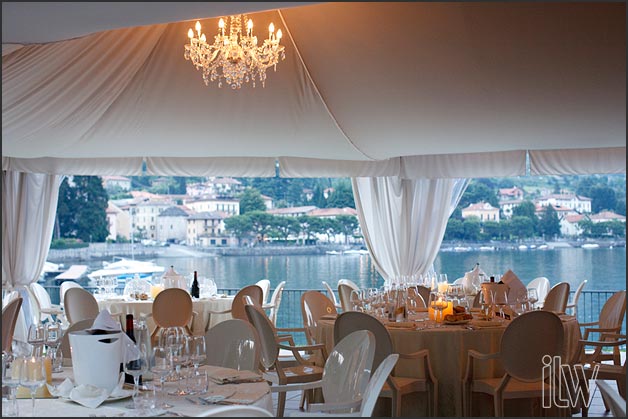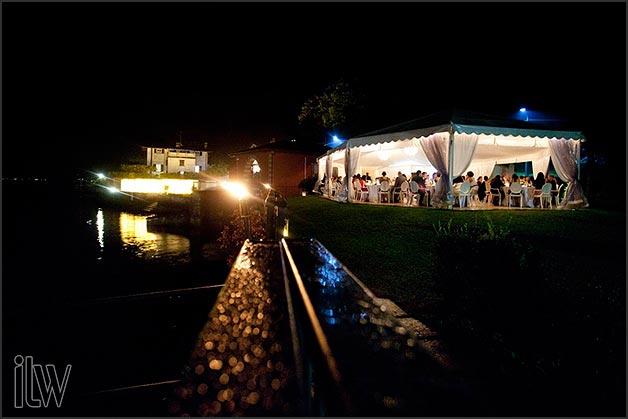 A special Thank to: Silvia Borda (John and Leanne's wedding), MKZphoto (Yohanne and Dorothee's wedding), Morlotti studio (all the other photos) for the wonderful photos you see in this post.
ALESSANDRA AND VERONICA – Lake Como wedding planners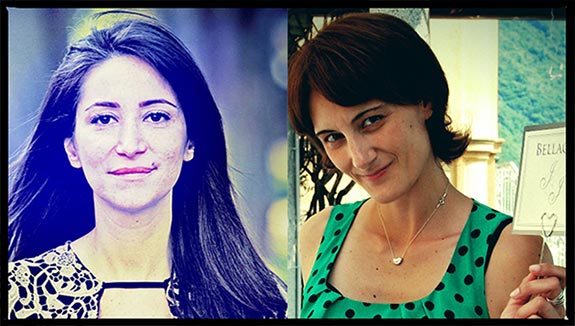 Alessandra and Veronica are the Italian Lakes Wedding's coordinators for lake Como area.
It will be a great pleasure for Alessandra and Veronica to help you plan your wonderful wedding on Lake Como: If your idea of wedding is refined, sophisticated and with a special attention to details, they are your perfect wedding planners! They make each client feel unique and treat each wedding as if it were their own.
With their help, glamour and bon ton will be the main features of your special day while Lake Como will be the enchanting setting. And if you need help in choosing your bridal gown, your honeymoon destination or the most chic wedding favors, just ask them and you'll be surprised by their fervid imagination!
For any information about A casual, but refined beach wedding on Lake Como:
CONTACT ALESSANDRA AND VERONICA