It is always a great pleasure and honor for a wedding planner working on Lake Como talking about the extraordinary beauty and history of Villa D'Este, the most famous Villa on Lake Como.
Alessandra – our lovely wedding planner on Lake Como – is back with her REAL WEDDING stories!
Villa d'Este is magnificent wedding venue. It was built back in 1568 by a Cardinal and it became a wonderful Hotel in the 1873.
oday Villa d'Este has 152 rooms, all different yet linked by the superior standards of hospitality that you expect from one of Europe's truly legendary resorts.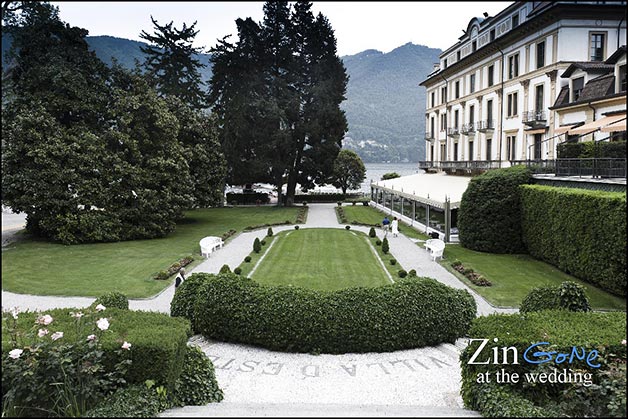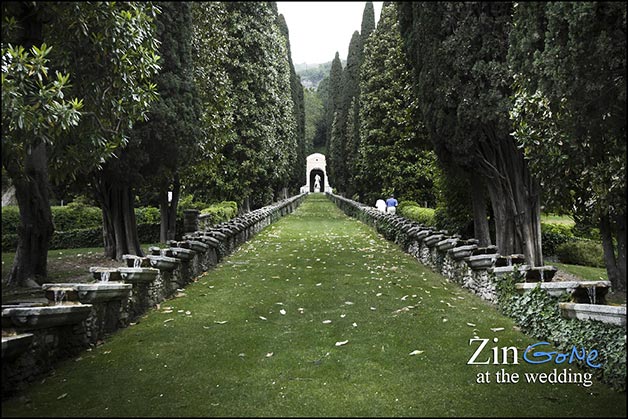 Villa D'Este: famous weddings, famous couples and other 'who's who' on Lake Como
I'm a wedding planner on Lake Como but I'm also a woman and sometimes I love a bit of genuine gossip!
Did you know that in 1925 Alfred Hitchcock spent a little holyday here at Villa d'Este when he decided to do his first movie on the premises of the Hotel? It was titled The Pleasure Garden.
Did you know that from 1988 to 1992 Hollywood Festival took place at Villa d'Este? Famous actors and actresses joined it : Bette Davis, Lauren Bacall, Robert Mitchum, Gene Kelly, June Allison, Joseph Cotton, Claire Trevor and many others.
Did you know that the Villa d'Este's gardens became a fabulous backdrop for US soap – opera The Bold and the Beautiful?
Did you know that in 1936, when Edward VIII abdicated from the throne of England, the photo which made the rounds of the world, was taken at Villa d'Este? This was his first photo taken with Wallis Simpson while he was still the Prince of Wales. They both loved the hotel and returned several times as Duke and Duchess of Windsor.
Lake Como was known as the quintessence of romanticism! On a visit the Duchess would ecstatically exclaim to the boatman: "Same lake, same moon, same boat, how romantic!"
Did you know that many famous couples have been here at Villa D'Este? Duke and Duchess of Windsor, Elizabeth Taylor and Nick Hilton, Rita Hayworth and Orson Welles, Clark Gable and Carol Lombard, William Randolph Hearst and Marion Davies, Ava Gardner and Frank Sinatra, Aristotele Onassis and Maria Callas, Tyrone Power and Linda Christian and the list can go on and on.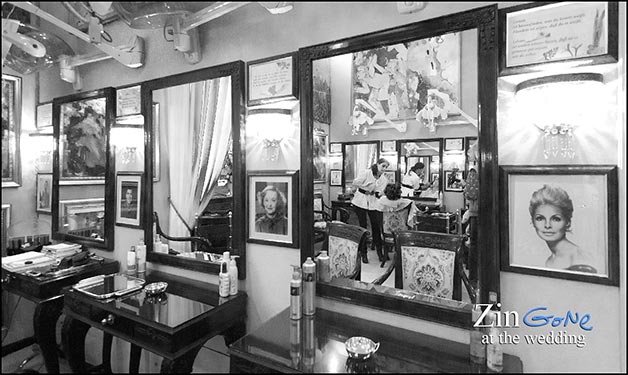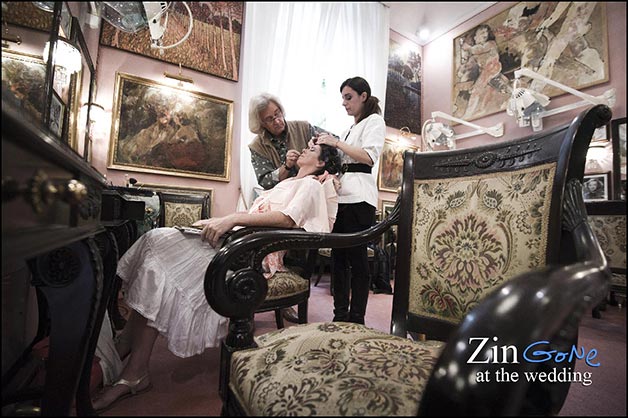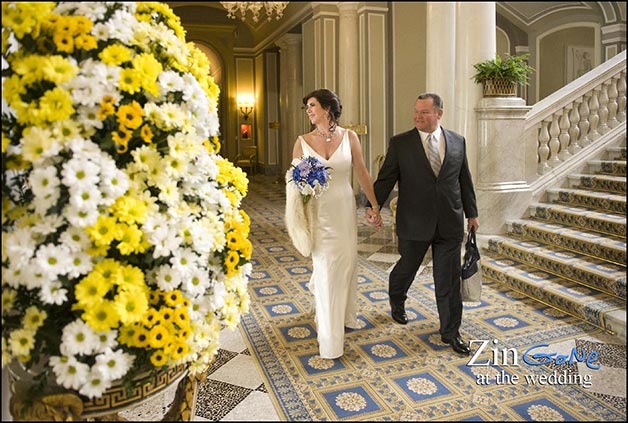 Symbolic ceremony at Villa D'Este, Lake Como
ith the unique, elegant and intimate Lake Como wedding of
Kandy and Ron
, I would love to take the opportunity to tell you a little bit more about Villa D'Este wedding ceremonies.
We have so many couples interested in
Villa D'Este weddings
and I hope this post could be helpful for all couples that cannot find the right information on the web.
Villa D'Este is for sure themost famous luxury Hotel on Lake Como and probably it is also one of the most famous hotels of the world!
As a matter of fact also famous couples chose Villa D'Este on lake Como as their wedding venue.
We cannot forget about
Emily Blunt and John Krasinski
chose Villa d'Este for their romantic wedding.
George Clooney
was among the guests at the intimate outdoor ceremony at the luxurious Villa D'este hotel.
We have to remember that at Villa Hotel it is possible to perform blessings and symbolic ceremonies only.
Civil legally binding ceremonies can be arranged at
Cernobbio Town Hall
or at other venues such as Villa del Balbianello.
A simple way to make things easier and keeping the whole wedding at the same venue, is having the civil ceremony the day before the big day, at the Town Hall – just bride and groom and two witnesses.
On the wedding day, the symbolic ceremony can be celebrated in the grounds of Villa D'Este, overlooking Lake Como!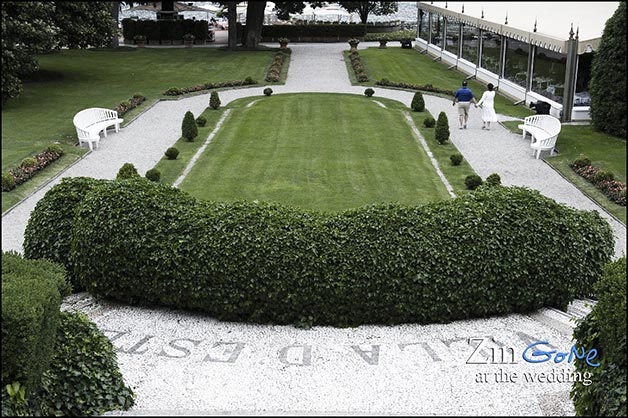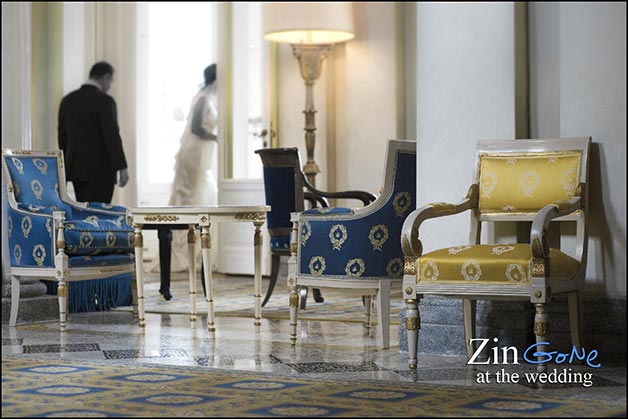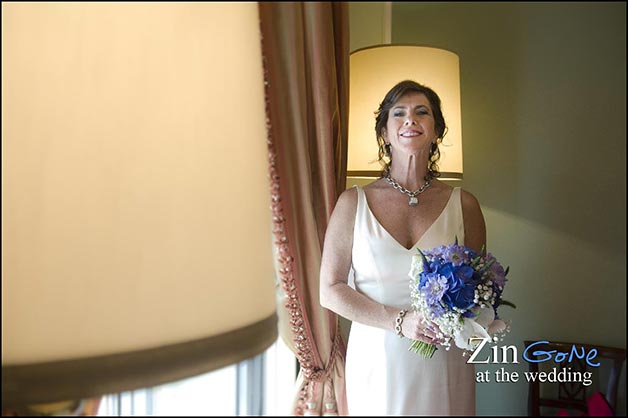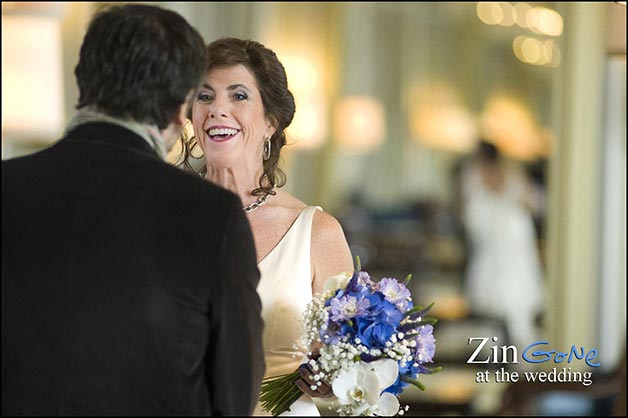 Villa D'Este and its wedding ceremony spots on Lake Como: Famous Mantero Terrace and Villa D'Este Mosaic
illa D'Este is particularly famous for the beauty of its gardens: 25 acres of magnificent park!
Looking at wonderful pictures, you are probably wondering: where ceremonies can be performed at Villa D'Este? Is it possible to choose a preferred area?
Villa D'Este management decided to reserve two areas to wedding ceremonies.
First one is
Mantero Terrace
and it is located nearby of the main building, overlooking beautiful Lake Como.
Mantero terrace is for sure the most suitable area for small and intimate weddings as Kandy and Ron's.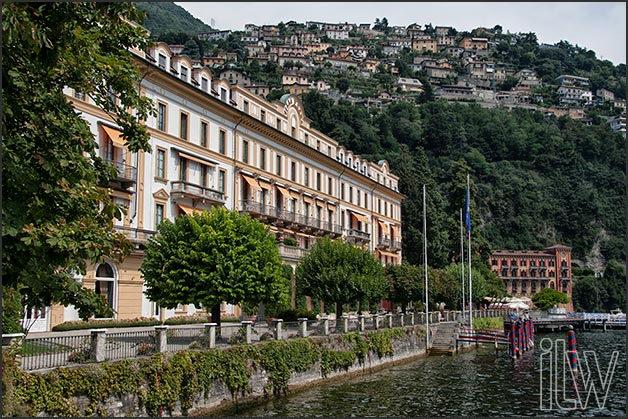 Second amazing area is Mosaic Garden. It is the most expensive between the two but surely most stunning!
XVI Century Mosaic is the symbol of Villa D'Este and it is considered one of the most photographed monuments in Italy.
This is where Kandy and Ron went for an informal photo session in the morning of their wedding day.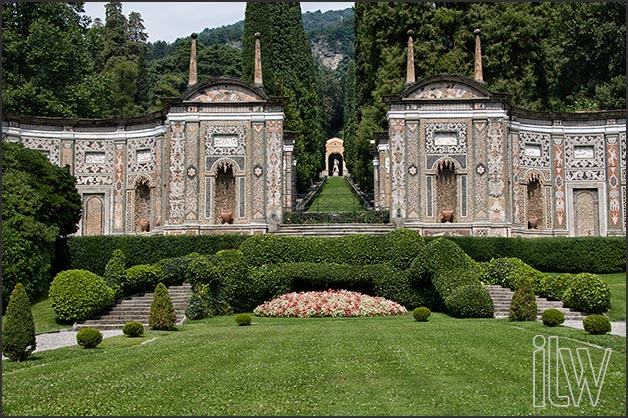 2pm: Photo session in Villa del Balbianello!
edding ceremony was booked for 5.30 pm at Villa D'Este. For this reason I suggested Kandy and Ron to have a wonderful
photo session at Villa del Balbianello
earlier in the afternoon.
I know this sounds a bit weird, but Villa del Balbianello could not be missed at all! And therefore, Kandy and Ron have been so happy to drop on a lovely Venetian taxi boat to reach Villa del Balbianello for their unique photo session.
Alessandro Zingone, our fantastic photographer
, made an amazing job: judge yourselves!
For further information on prices, packages, availability, please
contact
Italian Wedding Photojournalist – Alessandro Zingone.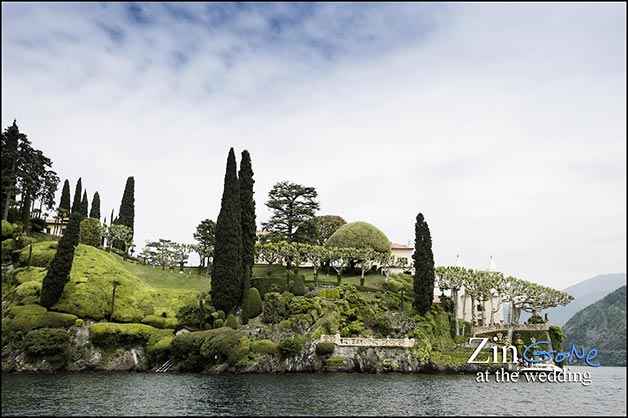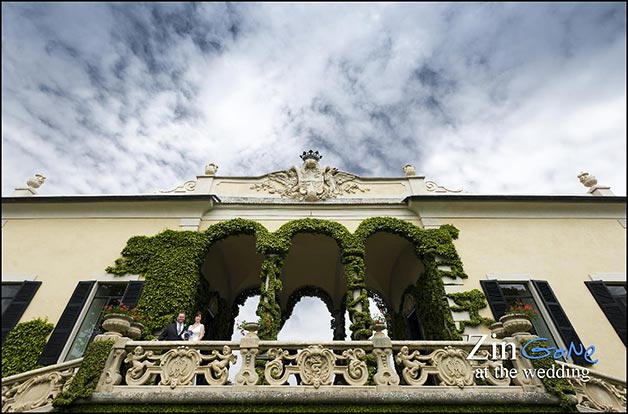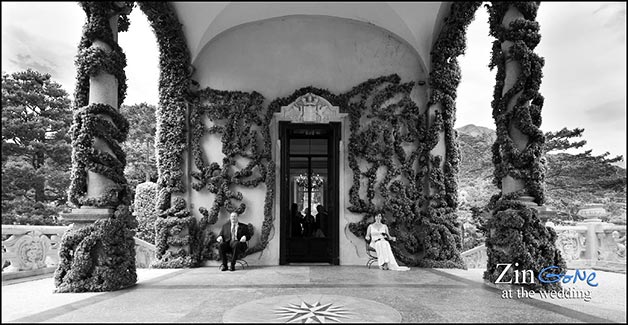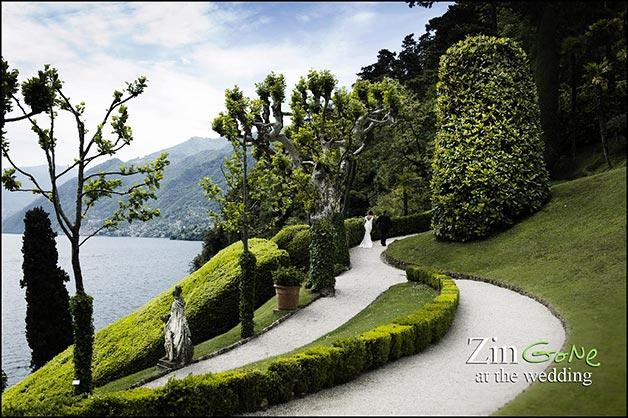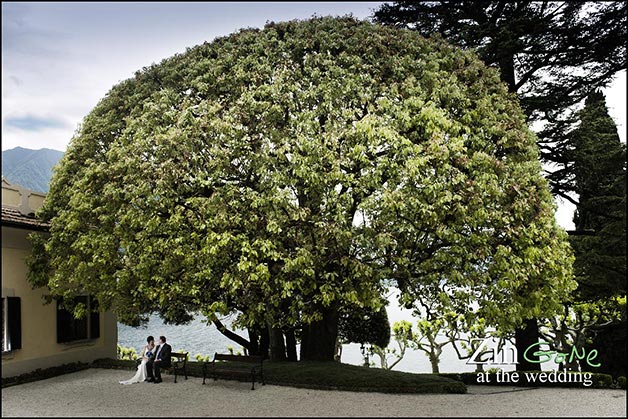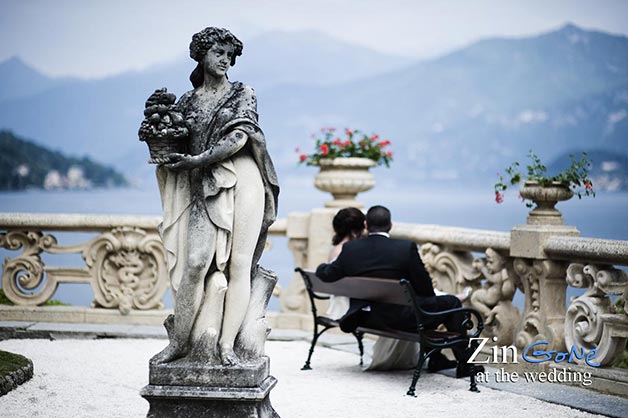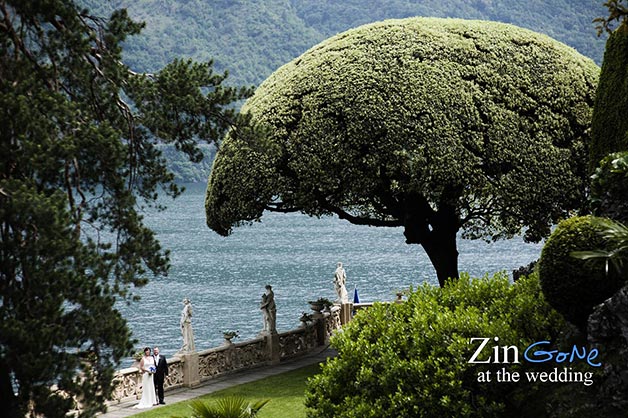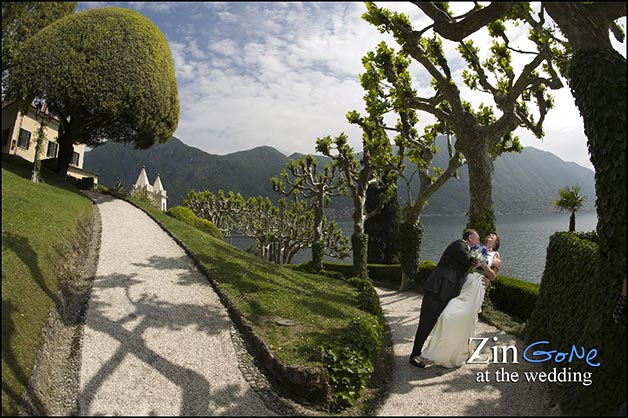 4.30pm: it's time to leave Villa del Balbianello by boat and move back to Villa D'Este!
eing models for a day it's a hard job.
But the beauty of the lake and wonderful Lake Como Villas such Villa del Balbianello,
Villa Carlotta
, Villa Melzi and many others), relieved our lovely couple. They had a wonderful tour on the lake overlooking all of them!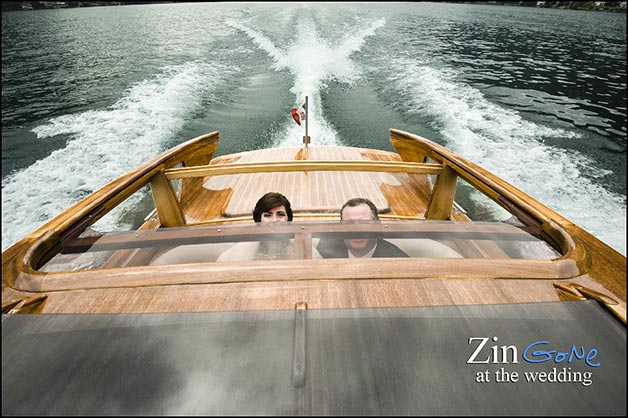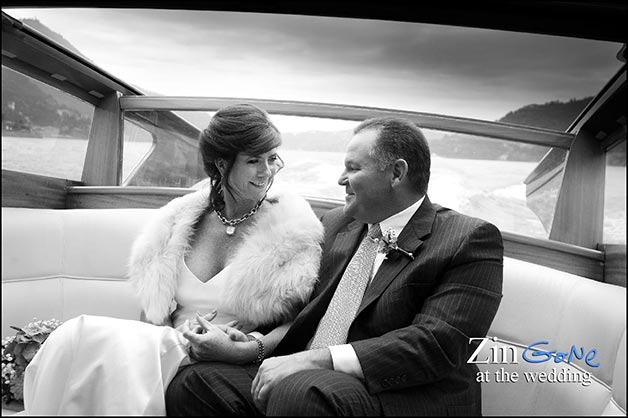 At 5pm we were all back at Villa D'Este, almost ready for the ceremony.
Kandy and Ron took a little break while Italian Lakes Wedding Team, myself and Villa D'Este Team, gave the last touches to the flowers and to Mantero Terrace for the ceremony.
Mantero Terrace and Kandy and Ron's symbolic ceremony on Lake Como
hole wedding party was already there on the terrace with Ron waiting for Kandy's entrance!
The ceremony was so romantic and enriched with beautiful purple blue and green flowers according to stunning bridal bouquet.
Everything was perfect, and Kandy and Ron tied the knot!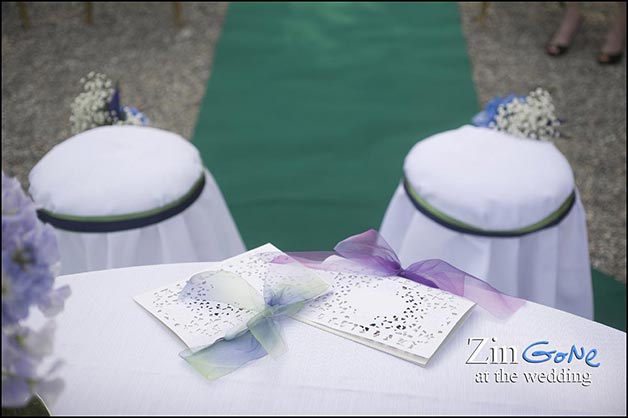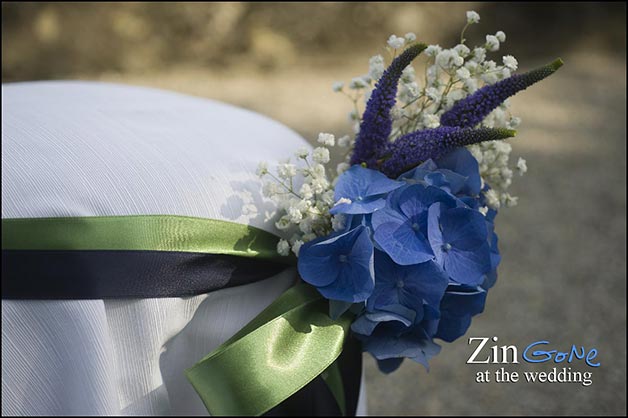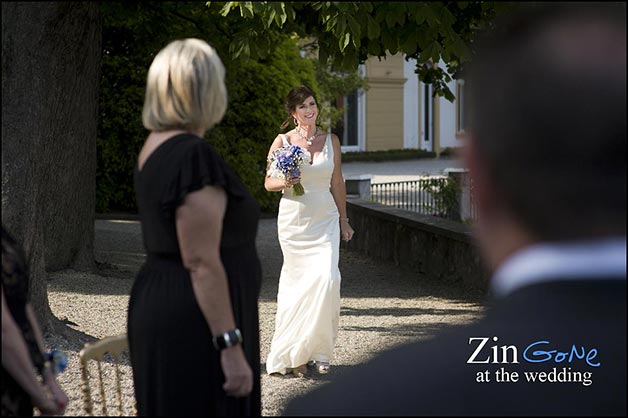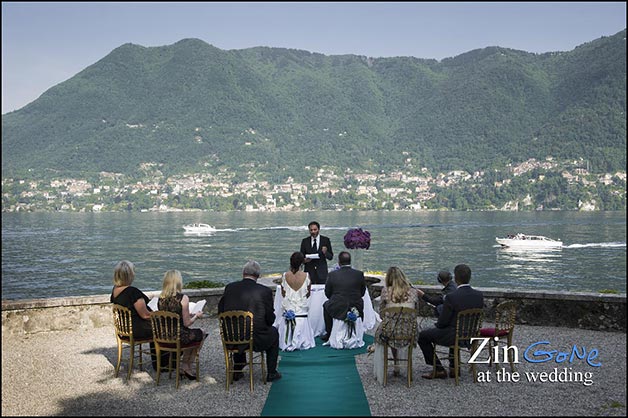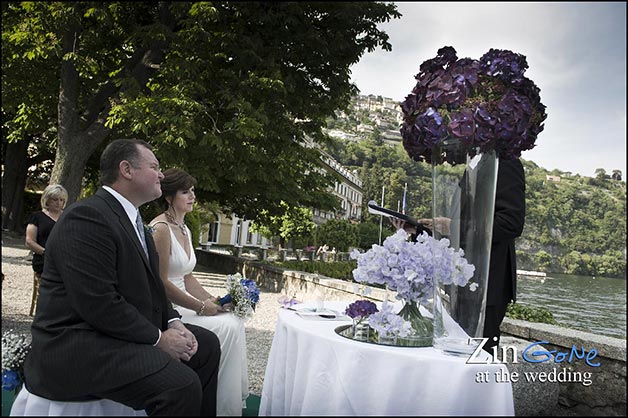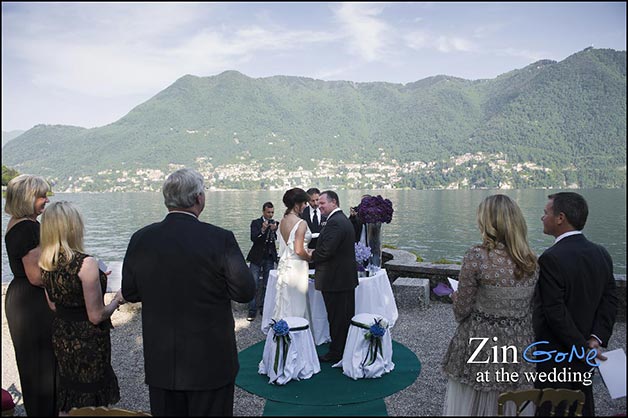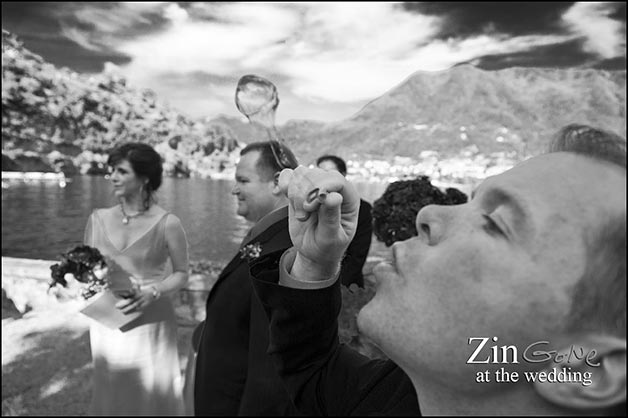 Wedding Cocktail at Villa D'Este
andy and Ron wanted to enjoy as much as possible the beautiful outdoors spaces of Villa D'Este and for this reason, they decided to offer their guests a dynamic
wedding cocktail
served on the terrace on the lake.
They all had the chance to taste finger food, many Villa D'Este small delicacies, cocktails and Italian Prosecco too!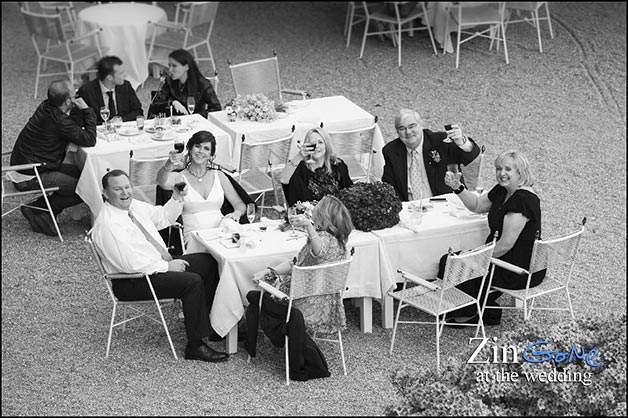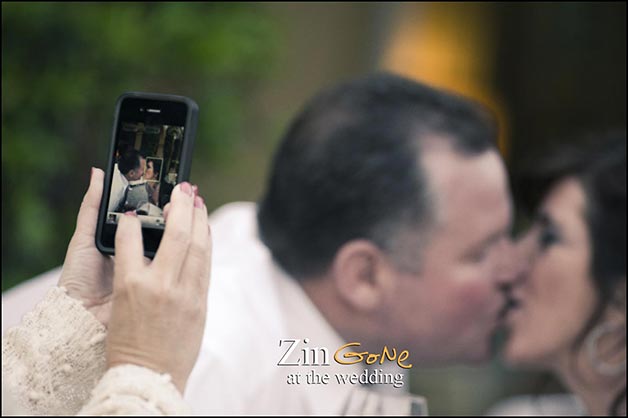 Villa D'Este 'food curiosities'
ake Como as their favorite wedding venue, I would like to close my Villa D'Este post with few curiosities about Villa D'Este food, chef and celebrities.
Do you know that Villa D'Este organizes cooking lessons with the Executive
Chef Luciano Parolari
, also known as
the King of Risotto
? It could be a wonderful occasion to enjoy a wonderful experience during your staying!
Did you know that Niki Lauda loves Champagne risotto? It is his favourite dish. One day before a competition he said to the Executive Chef Parolari: "… Be careful! Easy on the Champagne!… tomorrow I am racing!"
Did you know that the Chef Luciano Parolari also cooked for Pope John Paul II? He was told the Pope did not eat very much, but it seems he liked the Risotto with vegetables and complimented the Chef!
Did you know that Sir Elton John's cook took cooking lessons from the Chef Parolari? Some years ago, Sir Elton John was staying at Villa Versace in Moltrasio – Lake Como- and had a dinner at Villa d'Este.
He was so positively impressed that he asked if he could have his cook learn how to cook pasta! She stayed for 15 days and learnt 15 different ways to cook pasta!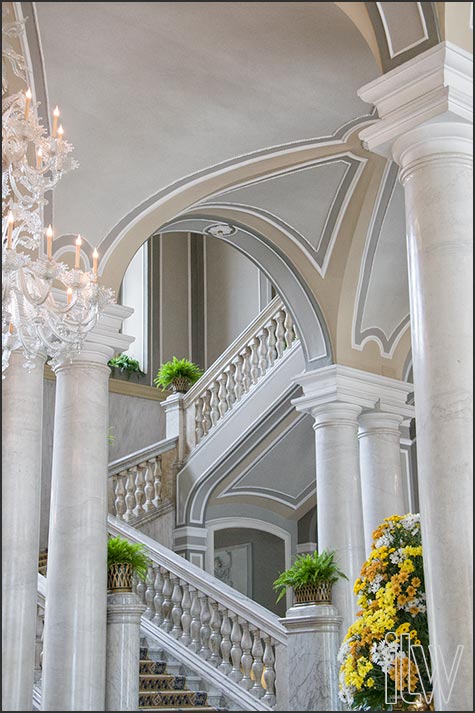 What else can I say as wedding planner on Lake Como?
For sure I cannot teach you to cook as the Chef Parolari of Villa D'Este, but I can definitely help you to plan a wonderful wedding on Lake Como, at Villa D'Este, Villa del Balbianello or at one of our enchanting Lake Como venues.
Alessandra Fabi is the Italian Lakes Wedding's coordinator for lake Como area.
She is located in Milan and she has a deep knowledge of the territory.

If your idea of wedding is refined, sophisticated and with a special attention to details, she's your perfect wedding planner!

Alessandra makes each client feel unique and she treats each wedding as if it were her own.

For any information about wedding at Villa D'Este on Lake Como please contact Alessandra Fabi – Lake Como wedding planner.