Browsing pages of our blog you can see how many couples come from different countries to get married on our lakes. Lots of brides and grooms!
Most of them are coming from Uk and Ireland. Some others come from USA, Australia and closer countries as Germany, Switzerland and France.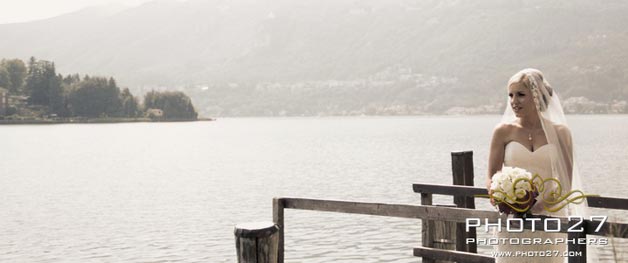 Many couples coming from abroad decide to celebrate their big day in a special destination and let their families and friends discover and appreciate wonderful areas!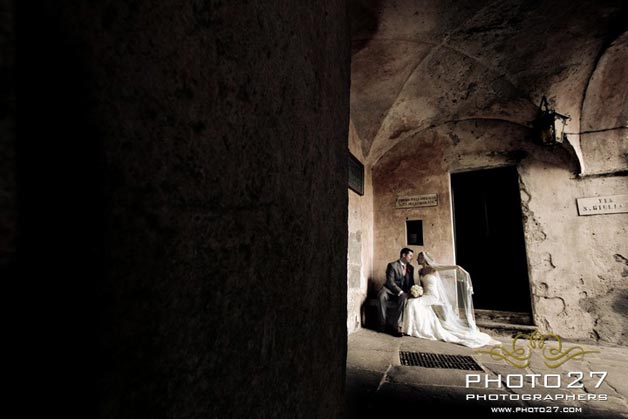 Weddings on a budget in Italy
In some cases our couples decide to reduce a little their budget getting married in Italy. As a matter of fact some services could cost less in Italy than UK or Ireland.
Lakes District could be a wonderful destination!
To stay on the budget you have you need analyze each option, looking for the best solution and maybe find some help from local planners that have a a wide experience on the territory.
Today we show you a wonderful example that could explain better what we mean: sweet Holly and James' wedding.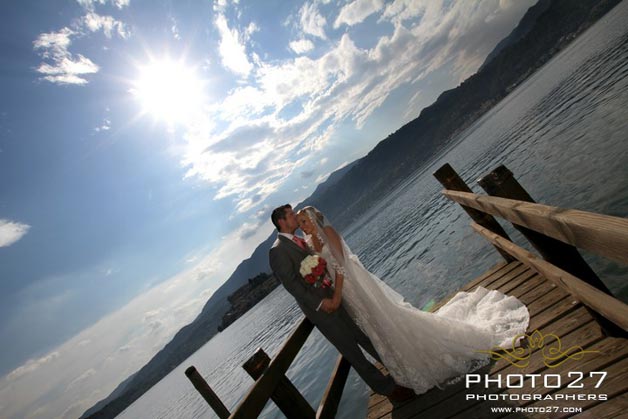 Holly and James come both from UK. Some months before the wedding they contacted us to plan their wedding on Lake Orta.
Holly wanted a simple and informal event. It needed to be sweet and unforgettable without grandness and without spending a fortune.
On Lake Orta this is surely possible!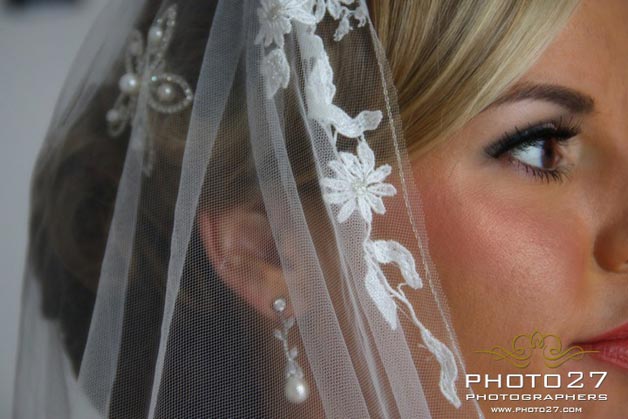 Getting ready at Hotel L'Approdo in Pettenasco
After seeing many options Holly and James chose Hotel L'Approdo in Pettenasco.
It hosted 60 guests coming from UK.
Hotel L'Approdo is a lovely and not expensive hotel. It has been recently renewed with wonderful rooms facing the lake.
Bride and bridesmaids got ready here and after that they got on the boat to reach Villa Bossi for a wonderful civil ceremony.
The entire event was follwed by Photo27 – Milano. We are sure you know their wonderful shots of many other weddings we posted on our pages.
Wonderful candid style. They are great telling the story of the event in a fresh and natural way.
Holly and James loved Photo27 style, they booked them one year before the wedding!
Civil wedding ceremony at Villa Bossi
For her flowers Holly wanted a simple but pretty style staying in the budget she had. Gerberas were perfect. They are similar to Daisies and they have a special impact but affordable prices.
As Holly wanted, Monika – La Piccola Selva floral designer – created a wonderful arrangement based on ivory and red colors. Bridal and bridesmaids bouquets and floral arrangements at Villa Bossi followed this theme.
After the civil ceremony in lovely gardens ot Villa Bossi lit by a wonderful sunset, bride and groom got on a motorboat for an unforgettable photo tour on the lake and St. Julius Island.
Wedding reception at Hotel Giardinetto
Bride and groom and the whole group reached then Hotel Giardinetto a lovely Hotel of the same chain of Hotel L'Approdo owned by Primatesta family.
Primatesta family have managed some of the best hotels on Lake Orta for more than ten years, providing wonderful service and competitive costs.
Aperitif at Hotel Giardinetto is usually served on the roof terrace and same was in occasion of Holly and James' wedding. Live music, Prosecco and a rich aperitif accompanied the event.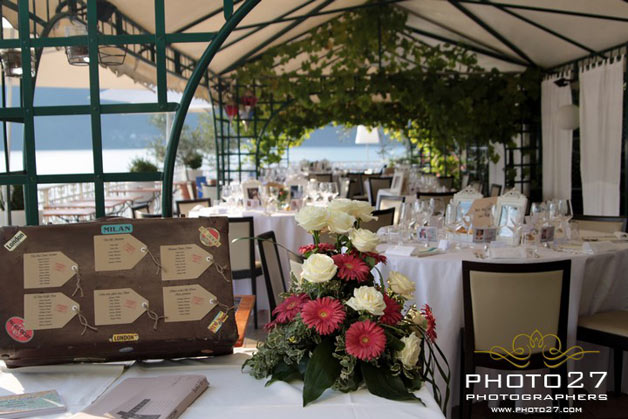 Dinner to follow has been planned on the terrace on the lake under the elegant gazebo of Ristorante Giardinetto.
The the roof top again for the cutting of the cake, open bar and dances up to midnight!
Have a look to original table chart Holly created with an old bag.
What about the names cards? Pictures of each guest made like a vintage passport.
Very original indeed.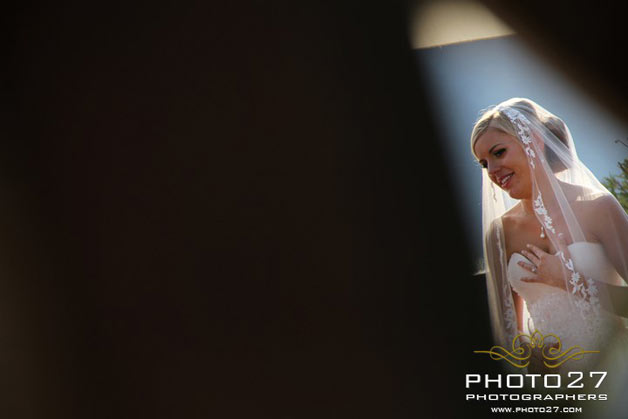 My name is Valentina and I work as wedding coordinator on Lake Orta and Lake Maggiore.
Before being a wedding planner and coordinator I worked for an American company planning events. I turned into wedding planning for SposiamoVi group, more than 5 years ago. Since Italian Lakes Wedding was founded I work with them to make bride and groom's dreams come true on this wonderful Lakes of North West Italy and Piemonte region.

l love creating with my couples the perfect event for them following their wishes and needs, helping to find the best solution for their ideas and budget.
I like meeting people talking with them and know more about their cultures and traditions. I do like sharing Italian customs with them and working in team with couples to let them experience a real and dreamy Italian wedding!

I will be pleased to guide couples along lovely traditional and pedestrian roads of Orta village discovering the beauty of this romantic Lake between villas, traditional restaurants wonderful churches and enchanting St. Julius Island.
I will be happy to let couples discover bigger and charming Lake Maggiore with its Borromeo Islands, wonderful hotels and villas overlooking the waters.

I'm sure you would be amazed by the beauty of these special corners of Italy so I'm simply wait for you for a lovely experience to create and live together.

For any information about wedding on Lake Orta or Lake Maggiore please CONTACT ME.