Couple of days ago we wrote a short post on Villa Taranto re opening after the sad disaster that occurred last summer because of the hurricane that bet Pallanza.
The hurricane arrived in Pallanza on August 25th.
The wedding we are telling you about today was held on 24th August, just one day before the hurricane.
You can see in the photos the crispy waves of the water of the lake and the clouds but our bride and groom were blessed by a lovely warm day.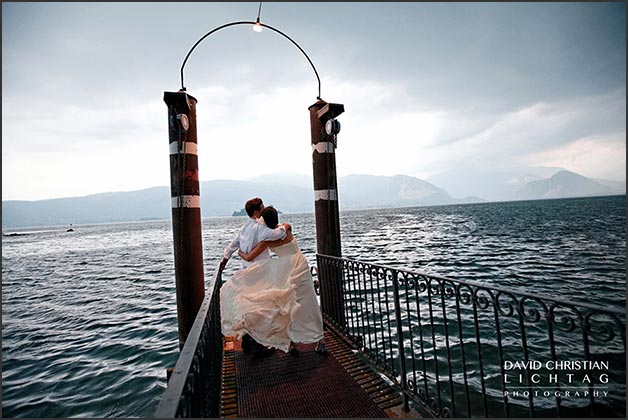 Angela and Jr came from US to celebrate their wedding with a small but wonderful party.
Angela has Chinese heritage and she brought a little touch of her traditions in the planning of the wedding.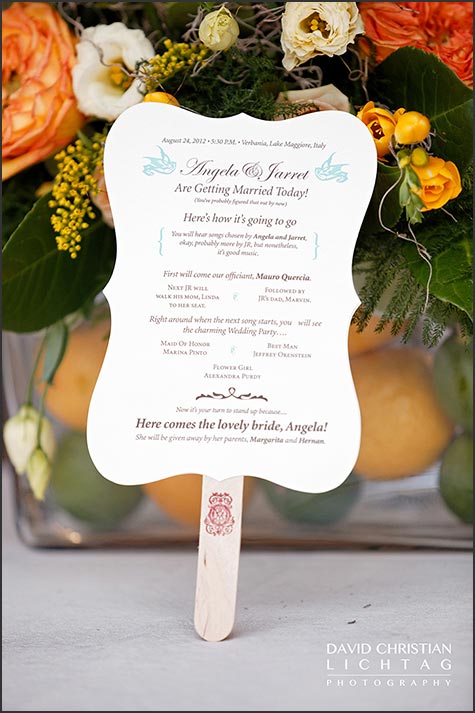 Angela got ready with her friends in a beautiful room of Grand Hotel Majestic and same was for Jr who got ready there too with his best men.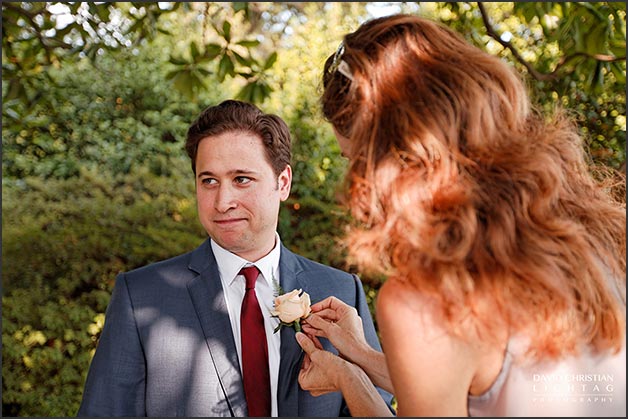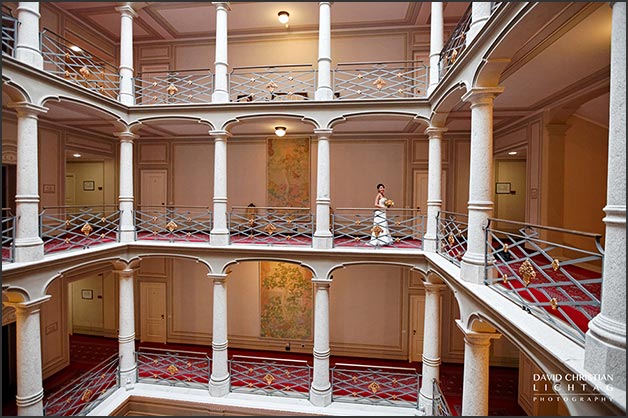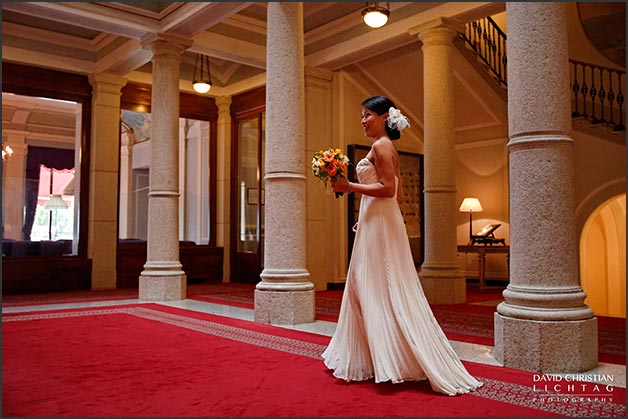 For their special event they choose Villa Rusconi Clerici a wonderful scenario for a sweet wedding like this.
When she got ready she took some photos in the great hall of the hotel and then a motorboat was waiting for her. She arrived to Villa Rusconi Clerici by boat.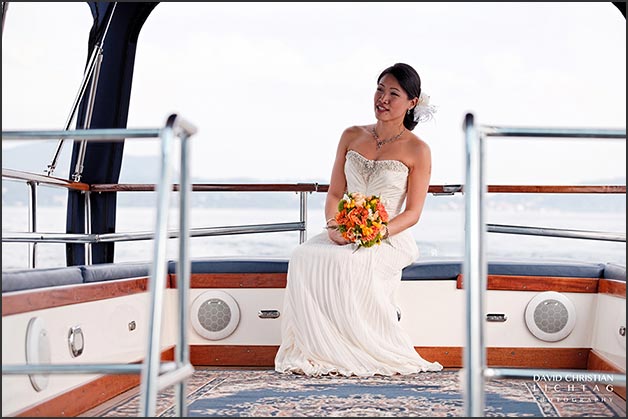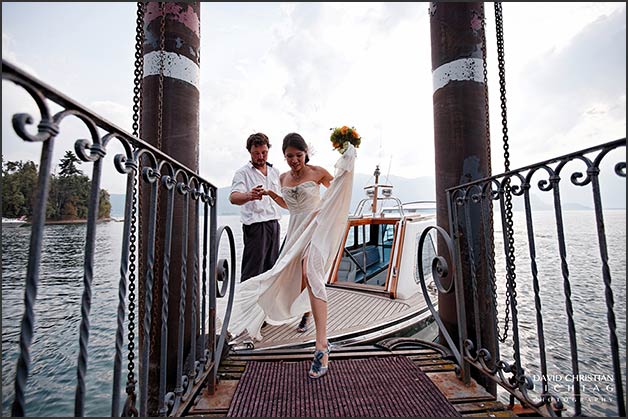 The ceremony was held outdoor in the garden just by the shores.
For her decorations, she wanted all in the shades of green and orange.
We planned together something different made also with orange and lime fruits.
A country loose mix of flowers in the shades of white, green and orange made the rest for the bridal bouquet and centerpieces.
Other little stationary details were added as per Angela wishes like the cute order of service on a fan…. isn't it so pretty? Or have a look to the lovely menus with little birds as names cards! We loved them!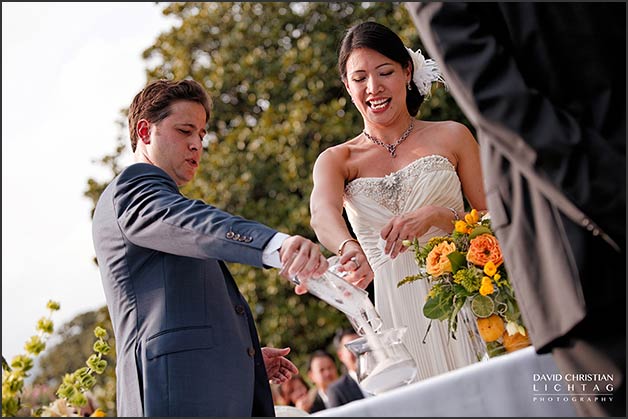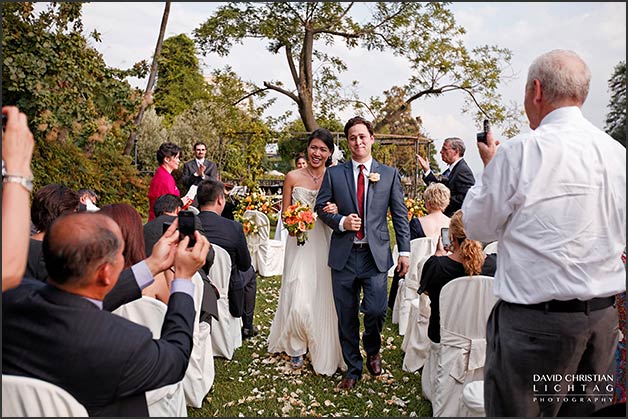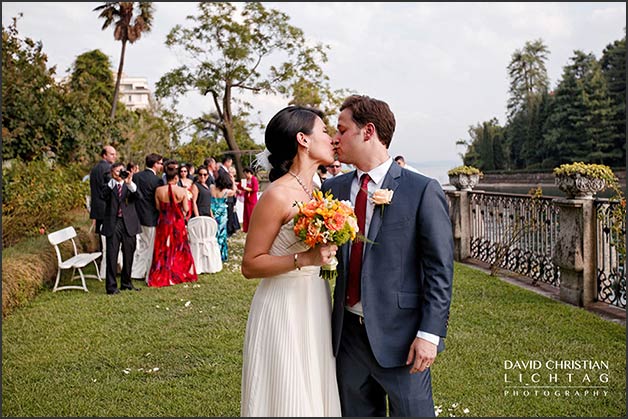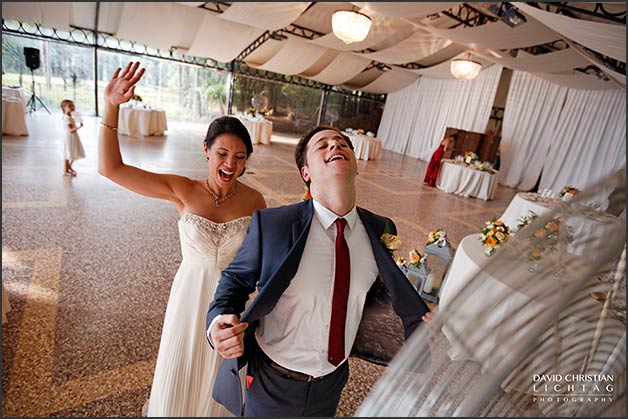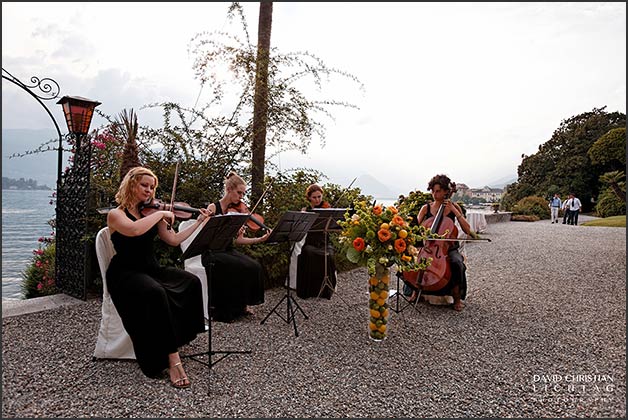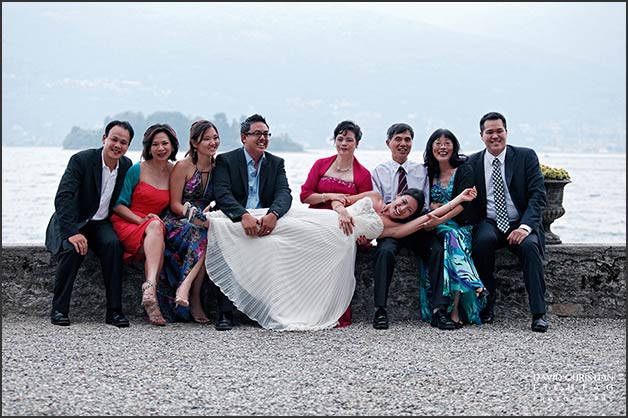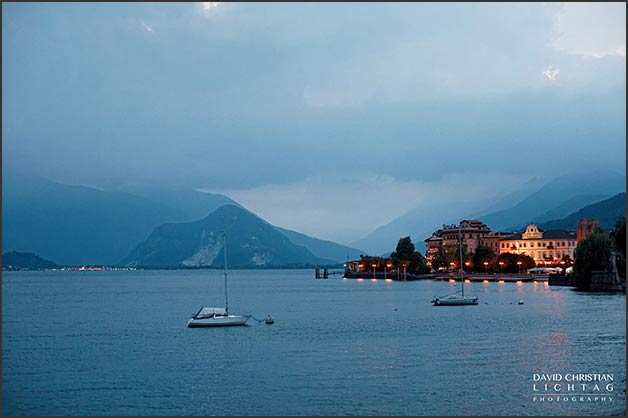 After some fun pictures and a lovely outdoor aperitif in the group moved inside for the dinner.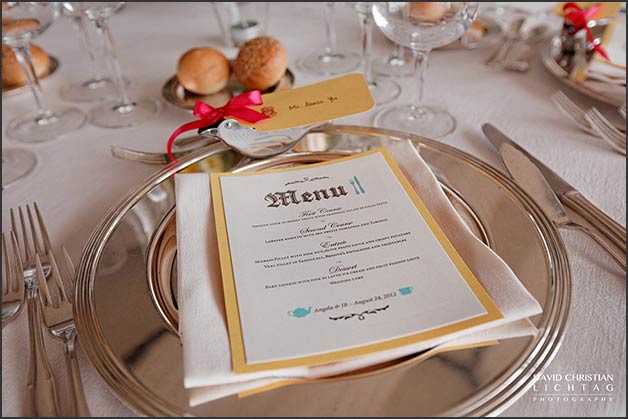 Before the wedding cake Angela took the chance to change dress. She wore a red traditional Chinese dress.
She was beautiful in it!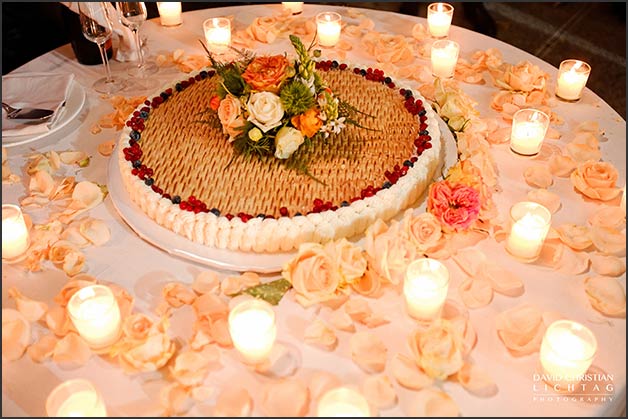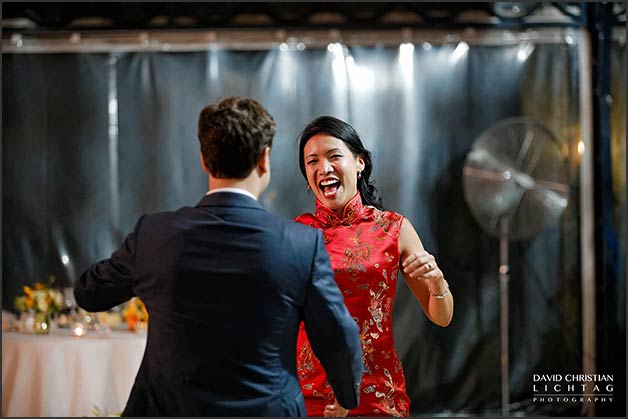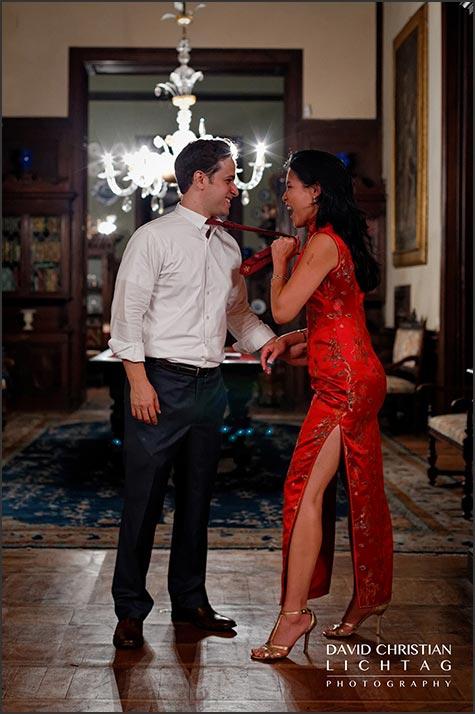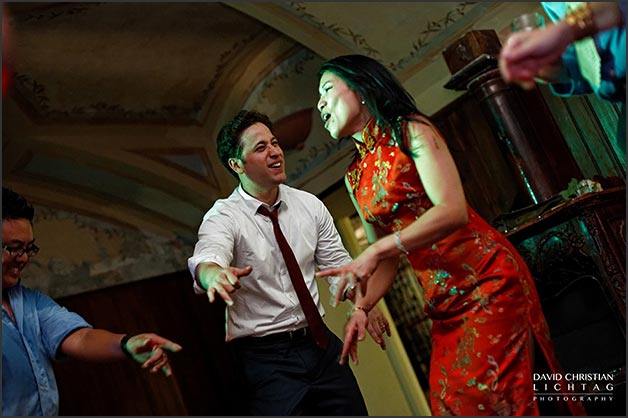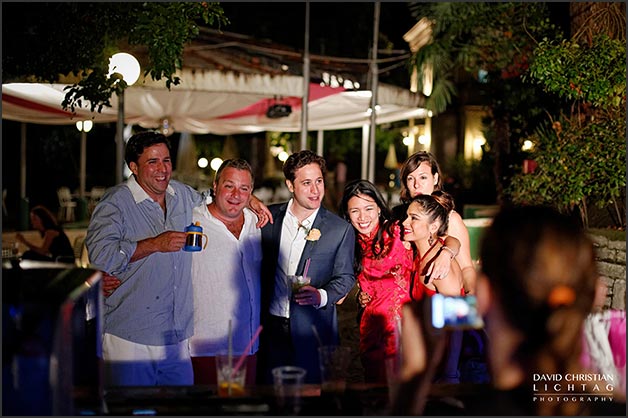 Dances and party went on up to late at night with lot of fun and love!
In this post you have the chance to see amazing photos our friend DAVID LICHTAG took on the day. We think they are absolutely stunning!

We also give you the possibility to see Riccardo Lavezzo video he took on the day.
It is a special video set as it contains also some areal shooting a brand new technique we would like to suggest to all our couples!
A special drone will be remotely moved to took very special shooting of your wedding that will be special part of your day! Do not miss this chance!
Last but not least a very special thank to our colleague Stefania. She works on Lake Bracciano and Rome area but as you know she often help us with weddings on Lake Orta and Lake Maggiore.
Thank you Stefania for your great help!