enuine and pure love! this is what we felt when we first met
Harriet and Thomas
. Strong feelings and emotions vibrating between them. Two sweet people, very fond of one another. They came directly from
UK
to crown their love in
Varenna
on beautiful
Lake Como
!
Our photographers
Alessandro and Veronica Roncaglione
perfectly took wedding day atmosphere.
As wedding planners, we always try to find the best tailored made solutions on our couple's desires and preferences. Harriet and Thomas chose their perfect location: a Hotel in Varenna, an ancient villa with a wonderful garden and wide terraces, whit stunning belvedere points and hidden romantic corners!
What they wanted the most was spending some good time with their loved ones, to enjoy Lake Como and take advantage of having two days of exclusive use of the villa for their intimate moments. As the matter of fact being all the guests accommodated just in the villa hotel, Harriet and Thomas had the possibility to reserve the whole wedding venue for their own.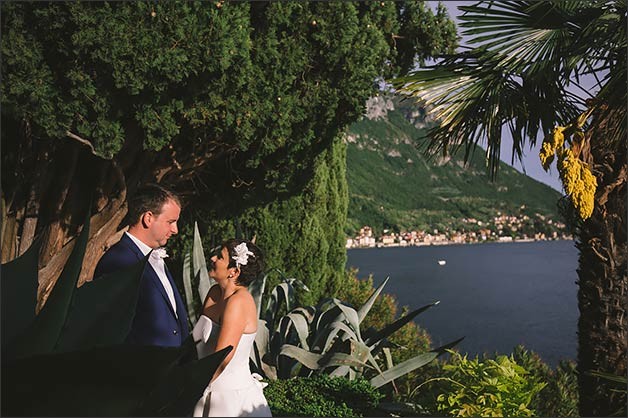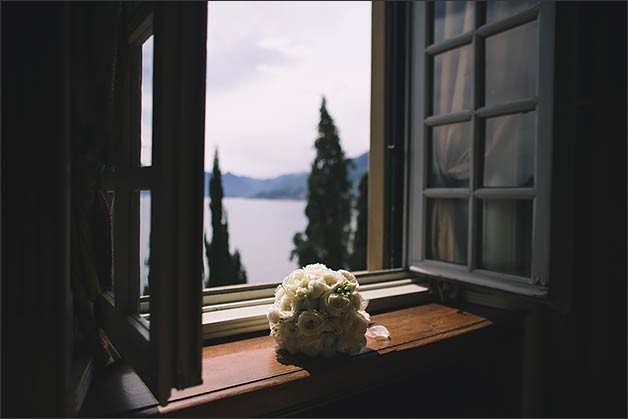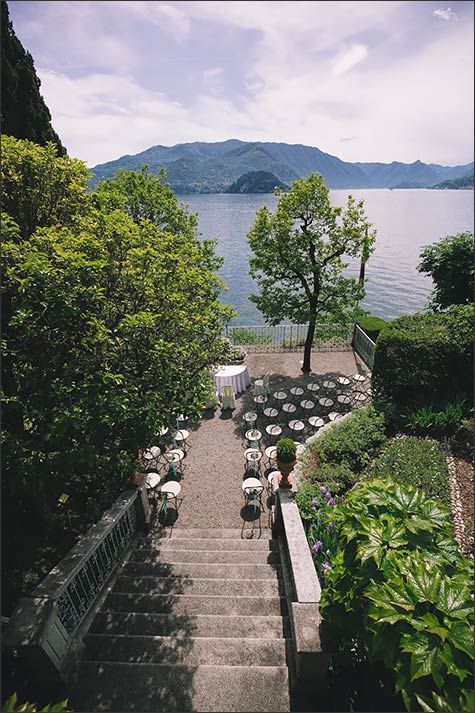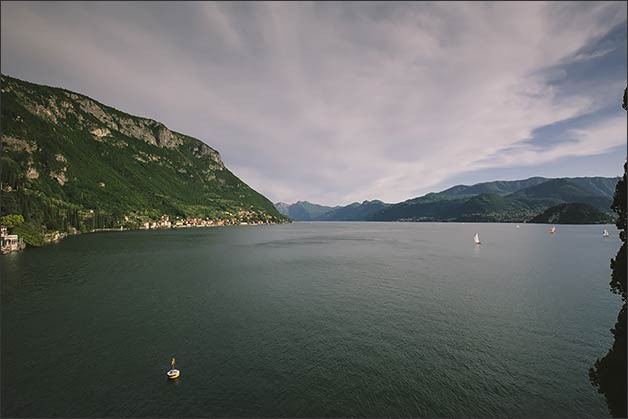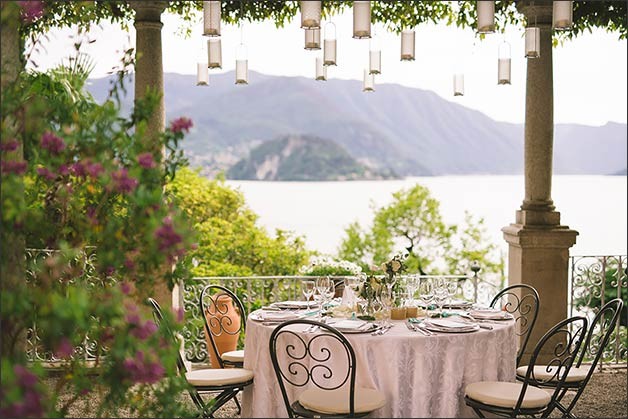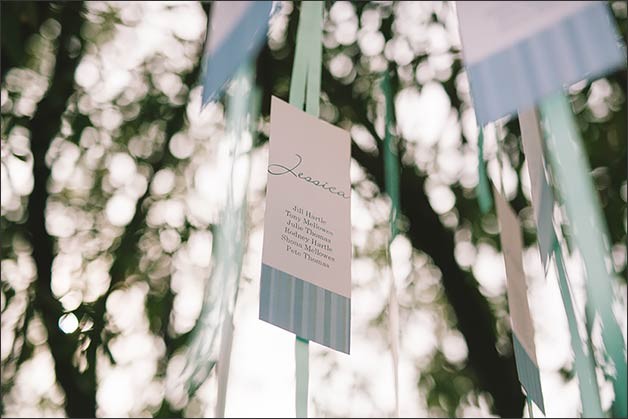 Simplicity and joy always win
Harriet and Thomas' wedding was the joy to stay together. All guests had the opportunity to relax discovering marvellous gardens of the villa hotel, where children play hide and seek. So fun!
They dreamed a simple and rustic wedding, thus all the details of the day reflected their personality and their wishes. Wedding dress and bridesmaids dresses, flowers, decorations have been planned according bride's wishes
Harriet wore a delicate and comfortable white dress with simple embroidery on the chest, knee-length. She was definitely a smiling bride from the early stages of the getting ready time.
Flowers were one of the most happy and joyful elements of the wedding plans. Flowers can give the bride and groom (mostly the bride!!) the opportunity to express their own personality. Flowers can be natural and fresh, sophisticated and very detailed, simple and wild, white or coloured.
Following her feelings, Harriet indeed chose a classic and natural bouquet. It was round shaped, candid and perfumed with white roses and peonies. A perfect picture of what she wanted for her special day!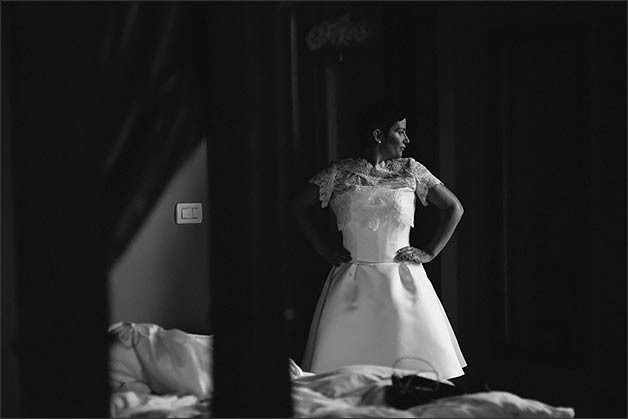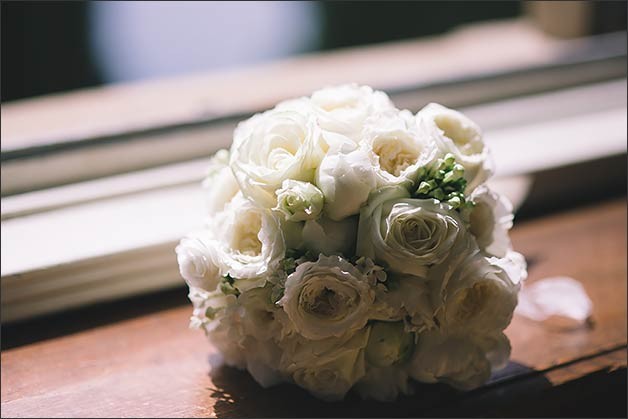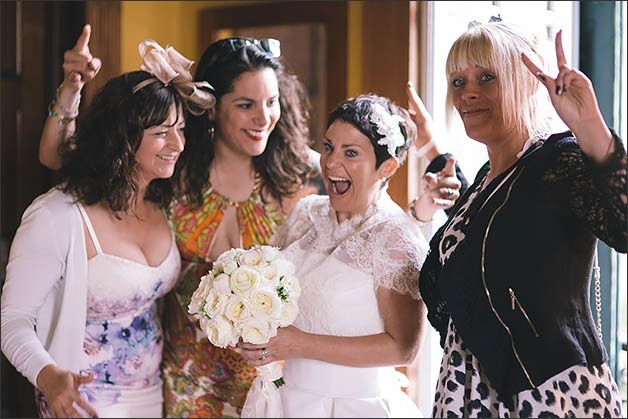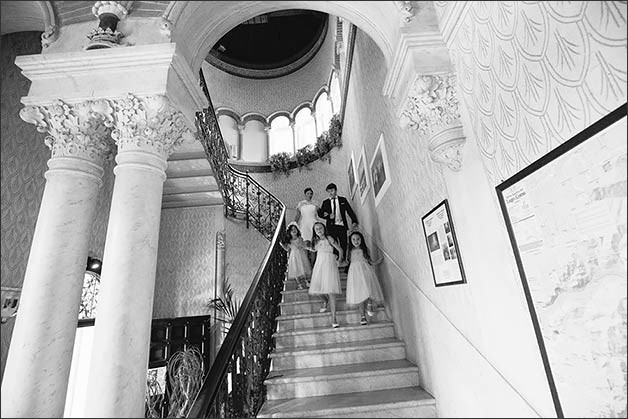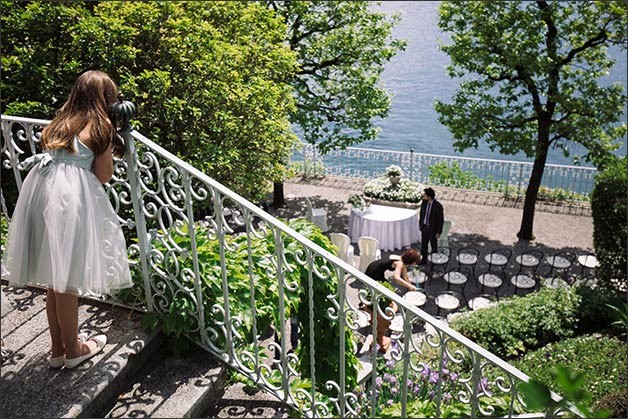 A sunny ceremony overlooking Lake Como
It was a warm day of May and temperature was simply perfect. Harriet and Thomas celebrated their blessing ceremony on the lower terrace of villa garden, overlooking the middle area Lake Como, where Bellagio is located.
Bride and groom were very excited. All guests were there standing and waiting for their I do, touched by the delicacy of the moment. Lake Como setting was absolutely perfect to tie the knot!
Ceremony floral decorations were very simple and natural. Compositions were made with white roses and peonies in transparent glasses on ceremony table and peonies on the backrests of the chairs, a gentle reference to the bride's bouquet.
Celebration continued on a boat! What's better than enjoying the lake directly from its heart!
We often organise boat trips on a wedding day. It is a sort of thanksgiving from the newlyweds to their guests. Everyone loved it!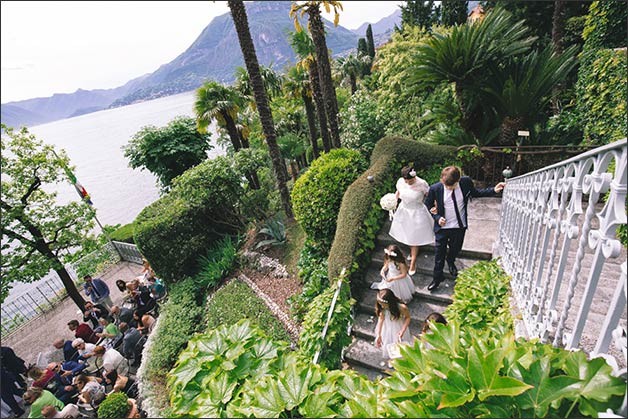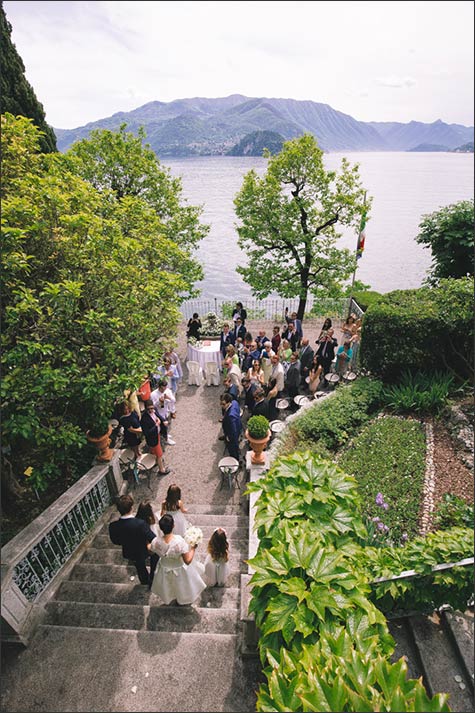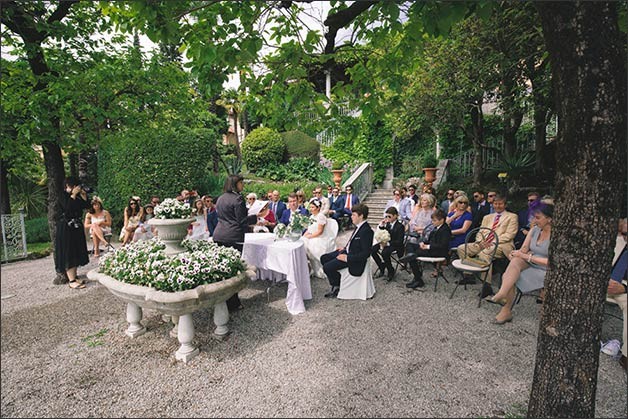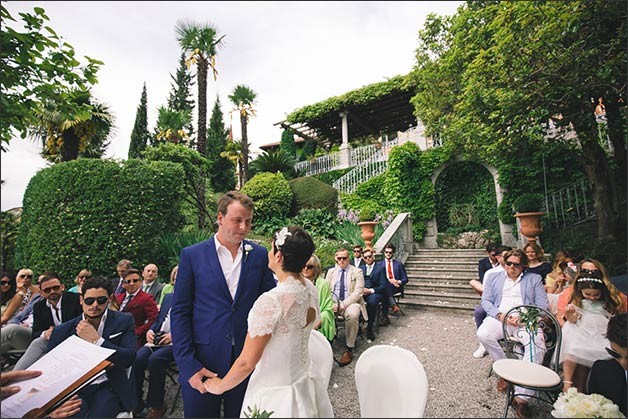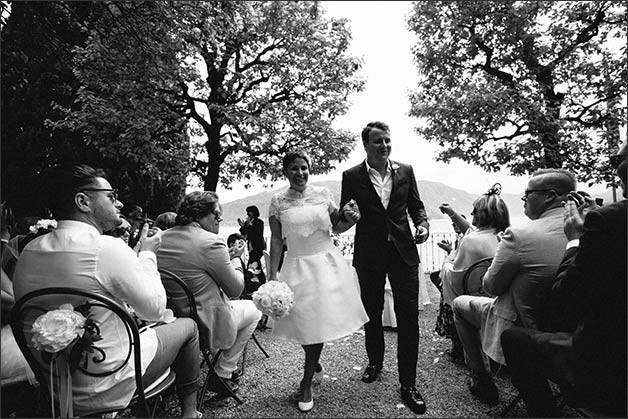 Sunset and wedding dinner reception on the terrace overlooking Lake Como
Newlyweds with their families and friends enjoyed their wedding reception on a big terrace under a lovely pergola. They were all surrounded by nature and light of a fading sun.
Lake Como picturesque atmosphere made lake view even more marvellous!
To enrich the scene there were little candles and vases full of white flowers with perfumed sage, an omen to rural nature that welcomed the participants with a country chic effect.
Wedding dinner ended with a delicious Italian style wedding cake and then they all moved for the cake cutting on villa lower terrace facing the lake. It was just here where a few hours before Harriet and Thomas kissed each other as husband and wife for the first time.
Later that night party went on with dance music, inside one of the rooms of the villa hotel. They wanted something easy and fun, as the whole wedding day had been. The ideal setting was a DJ set with music, crazy dances and strobe lights!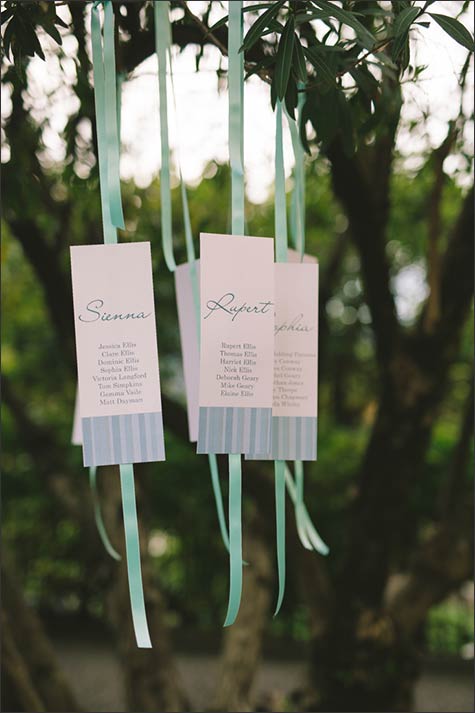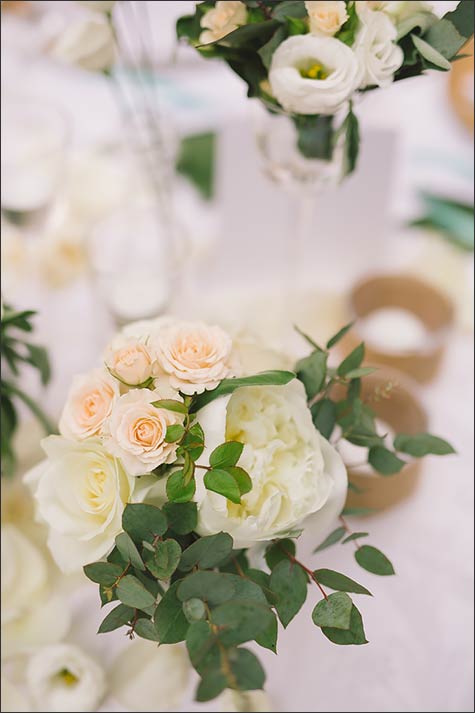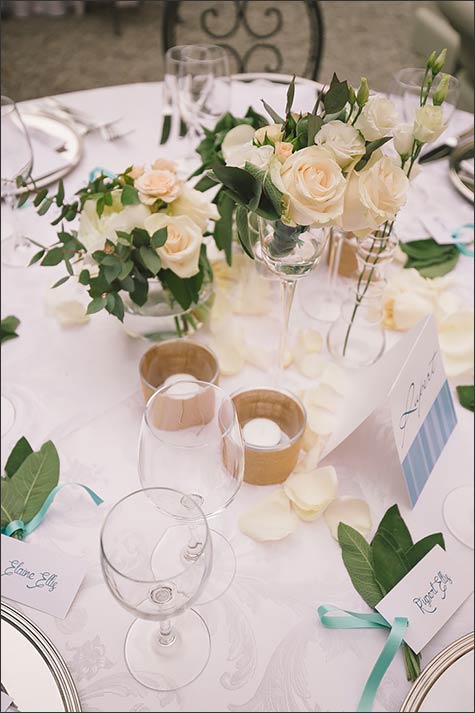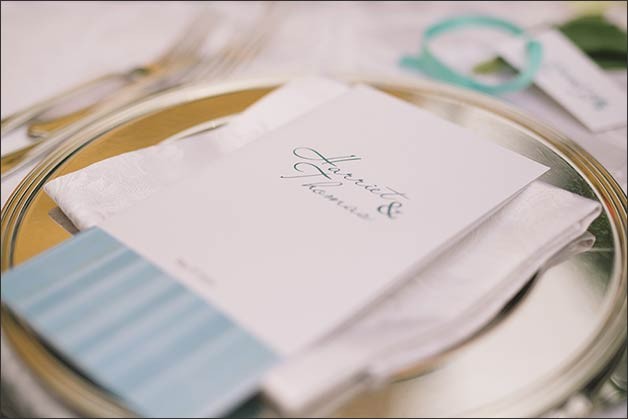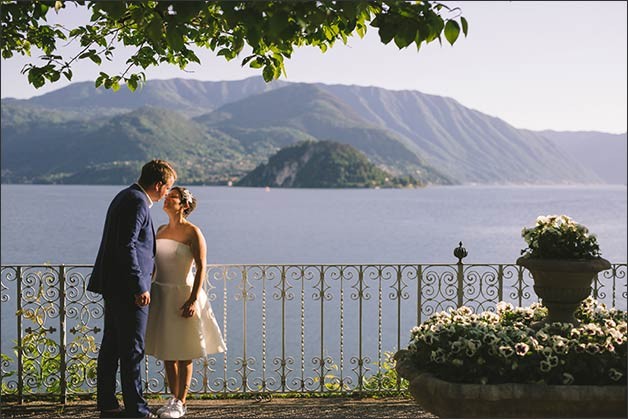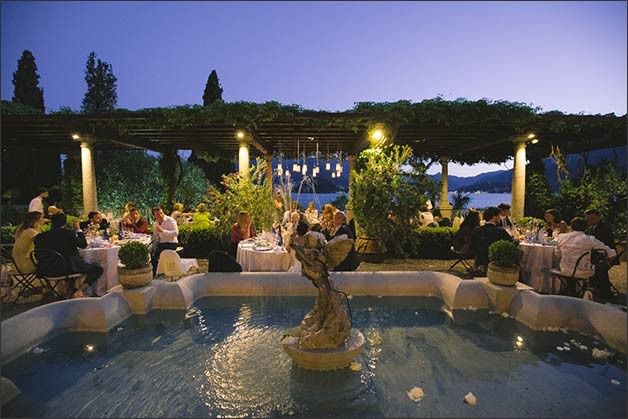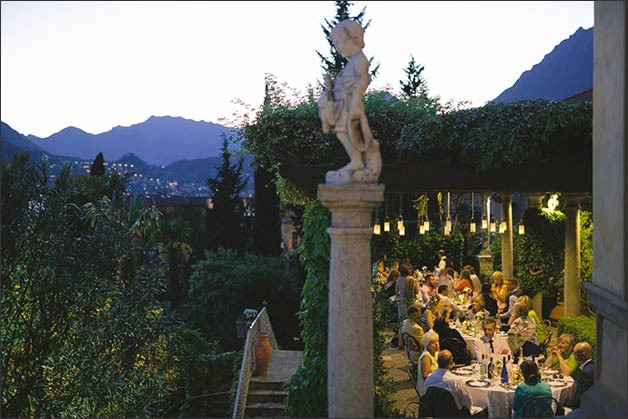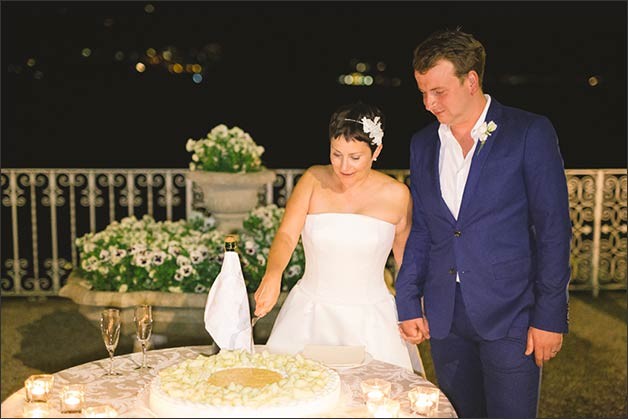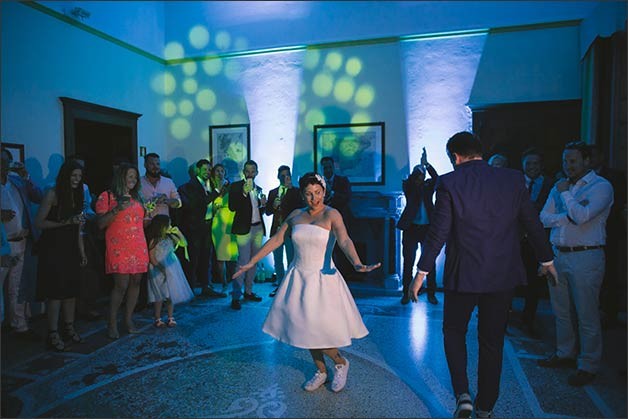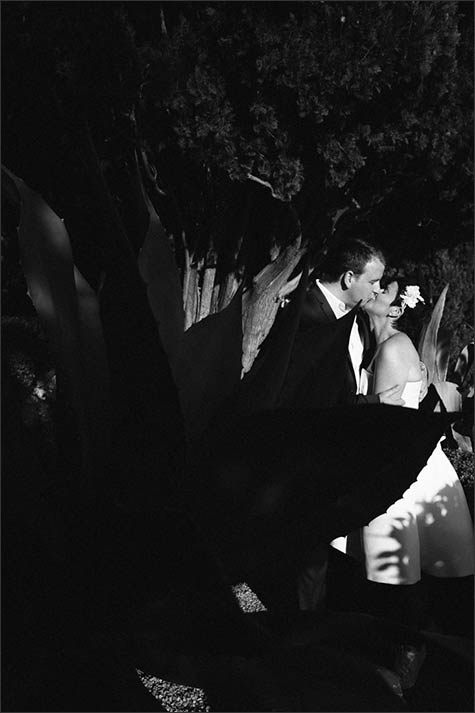 It was a joy to plan Harriet and Thomas' wedding, their true enthusiasm was contagious!