oday we are happy and thrilled to tell you about a very touching
wedding on Lake Como
. We recently planned Belinda and Simi's
same sex wedding
. It was celebrated on Lake Como last September.
It was a pure joy helping them to make their dream come true with their
wedding in Italy
.
As you know we are happy and proud to serve all couples
. Love is Love!
Belinda and Simi
are a lovely American couple who planned their destination wedding in one of the most
romantic venue on Lake Como
. They invited their guests in Italy to celebrate true love, real friendship, and equality.
Take a look photographer Franco Milani's amazing shots. You will be touched by these two wonderful brides and love they spread all around!
A fabulous venue on Lake Como for a joyful same sex wedding
Our wonderful couple spent an entire weekend with their family and friends in an amazing villa on Lake Como. They enjoyed venue beauty and intimacy. Belinda and Simi asked us to organise a pre-wedding party on a boat with their close-knit and joyful family… Could you think about a more pleasant way to relax and have fun before a wedding day on Lake Como? A tour on Lake Como waters is just ideal!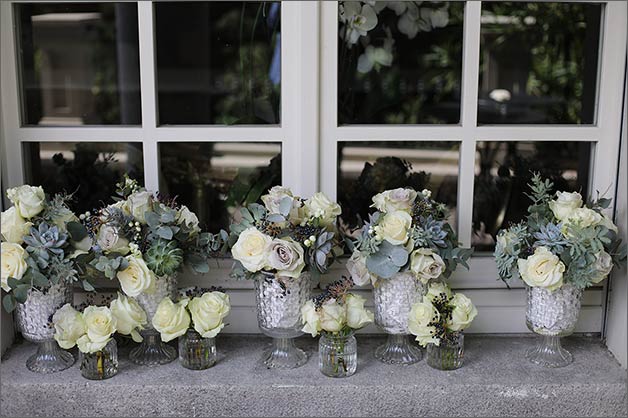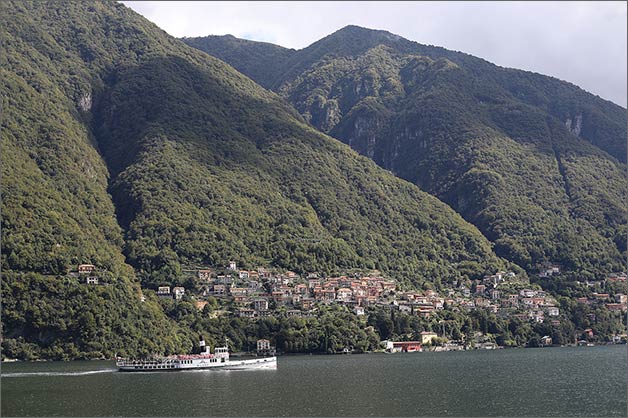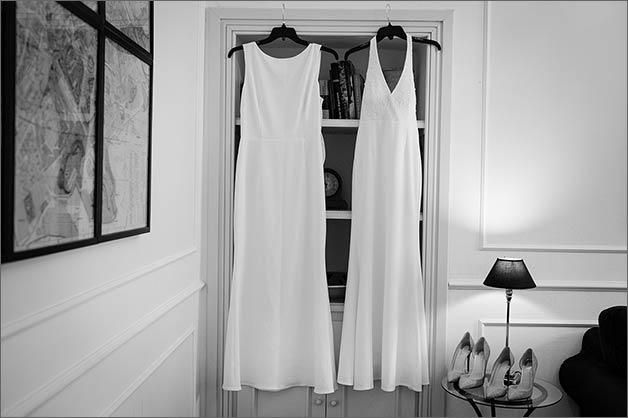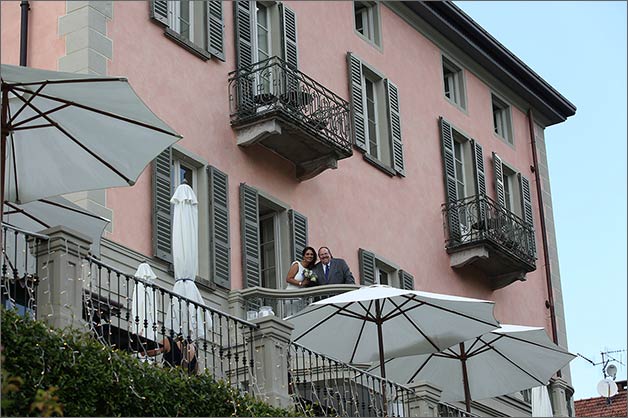 Wedding day was truly unforgettable! Wedding Ceremony took place in the garden of the villa with a breath-taking view on Lake Como.
It was very touching for everybody. They all shared tears and emotion.
We can definitely say they are a fantastic example of love, pride, and pursuit of happiness!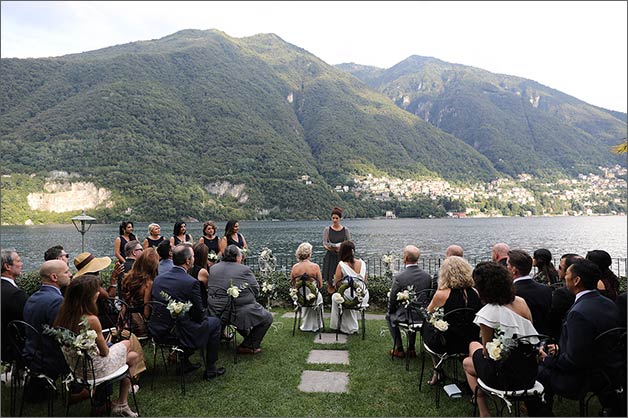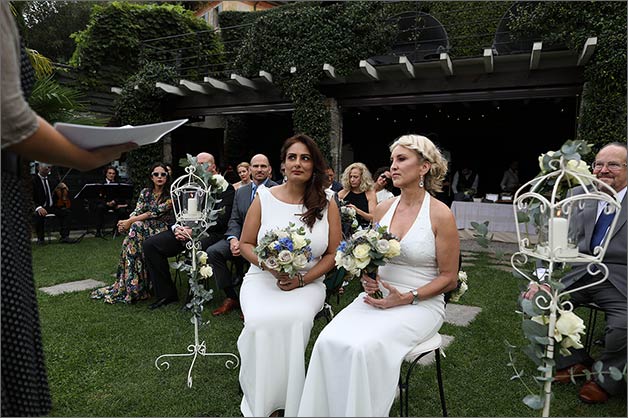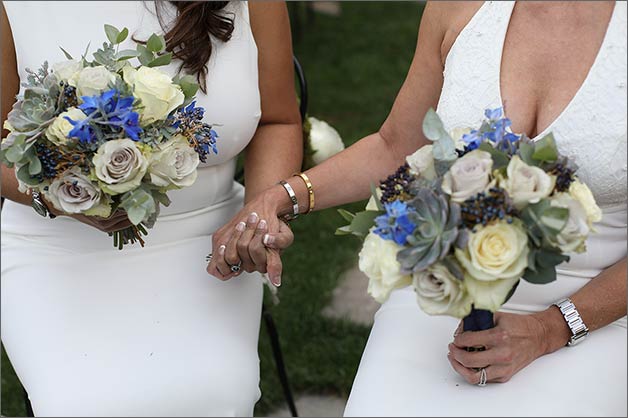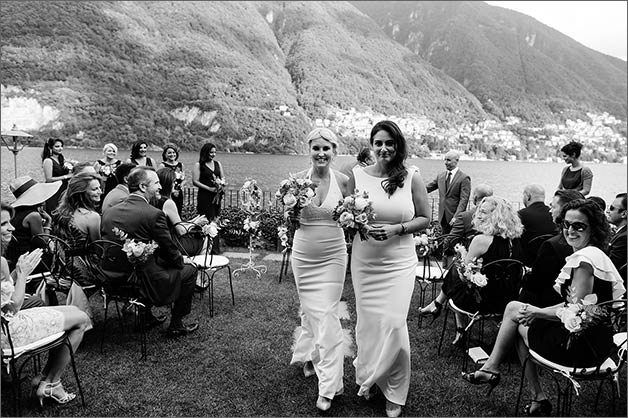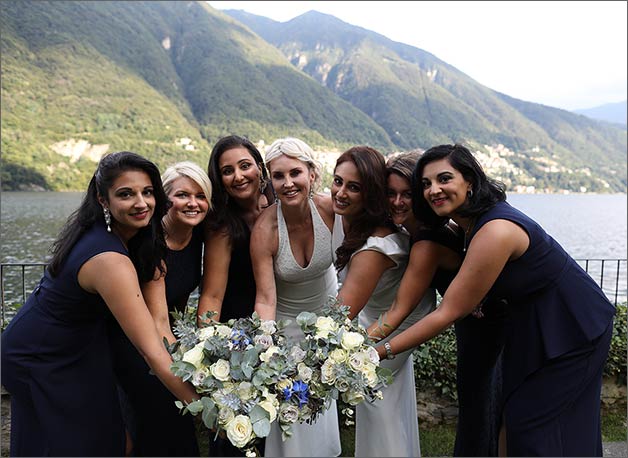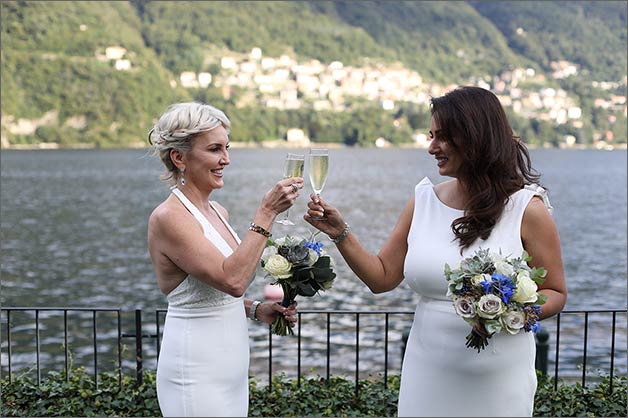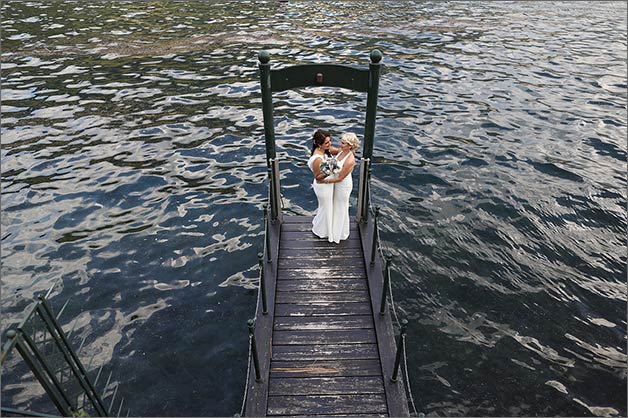 The importance of details for an elegant but relaxed wedding reception on Lake Como
Belinda and Simi wanted their wedding reception to be elegant and sophisticated yet understated and relaxed. They thought that the main goal was that everyone felt comfortable, enjoying every moment of the day and have fun.
Our brides and their guests enjoyed a delicious aperitif under a beautiful open veranda of the Villa on Lake Como. Music of a string quartet made the atmosphere even more evocative and romantic.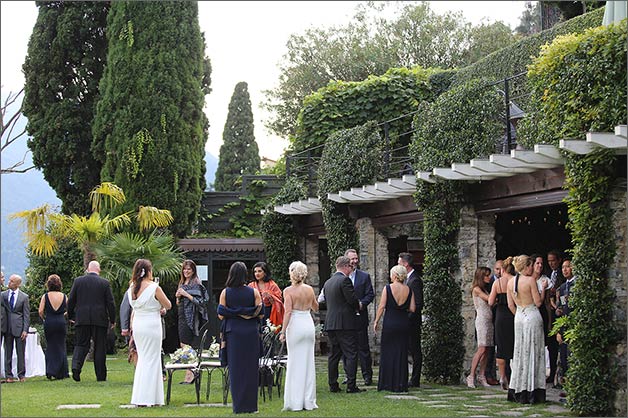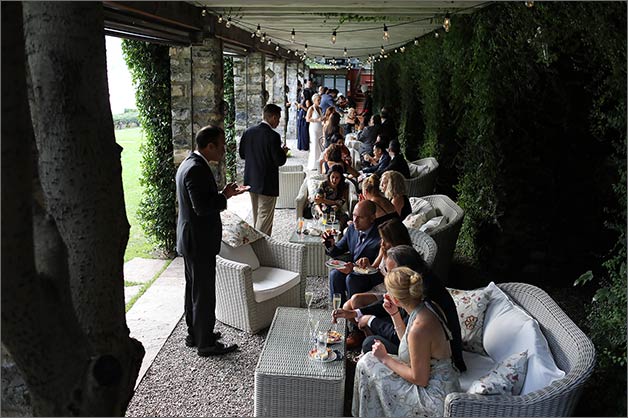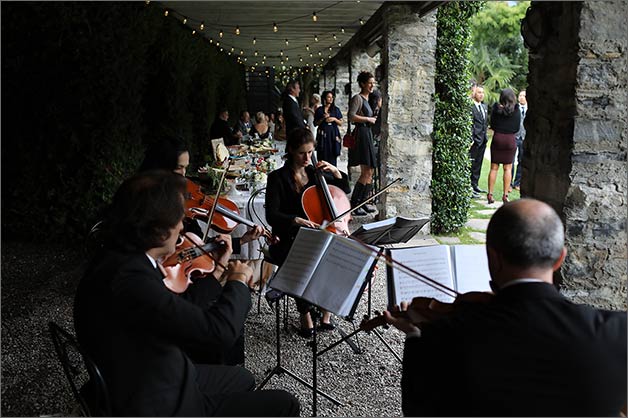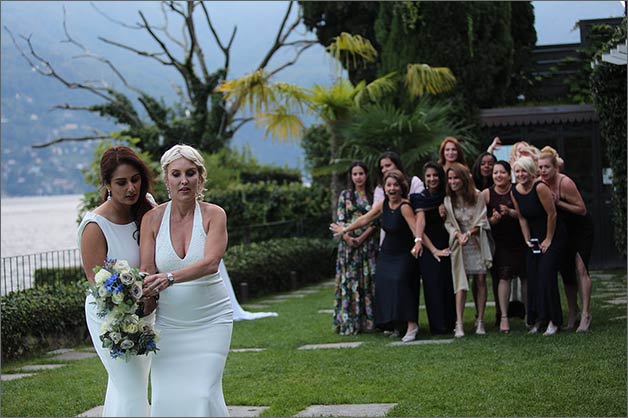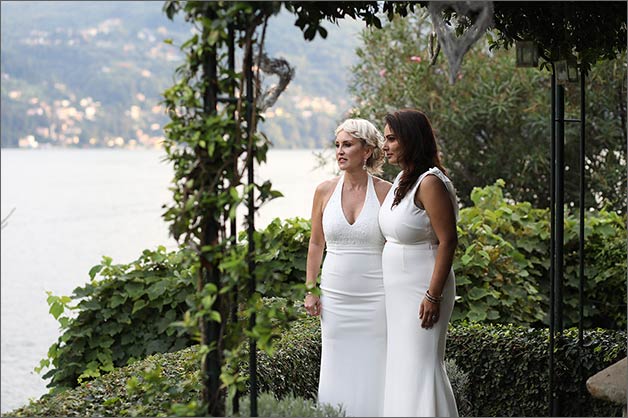 Wedding Reception Dinner was planned in a cosy room inside the villa. Here we transformed spaces to host an intimate and elegant wedding meal.
They completely relied on their wedding planners and on our experience. They gave us "carte blanche" for all their wedding decor.
Everything was set up to create long-lasting memories for their family and friends. An imperial wedding table with candles, a refined flower arrangement and tailor made graphic for wedding stationary that surprised all. The final result? An unforgettable wedding dinner on Lake Como.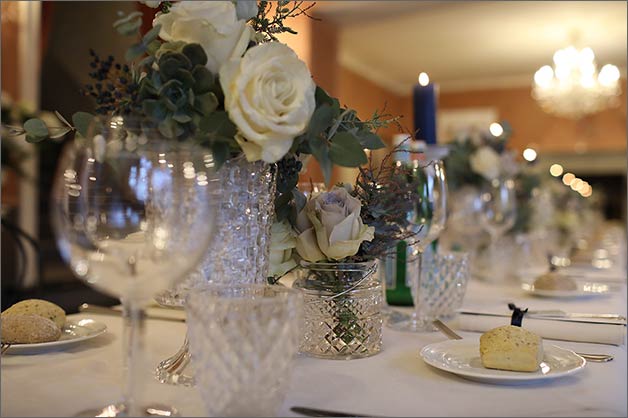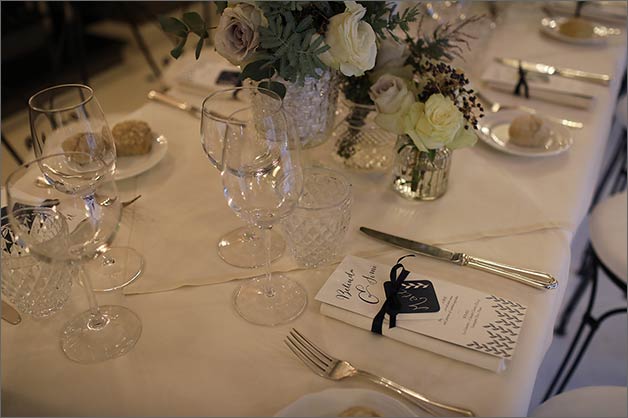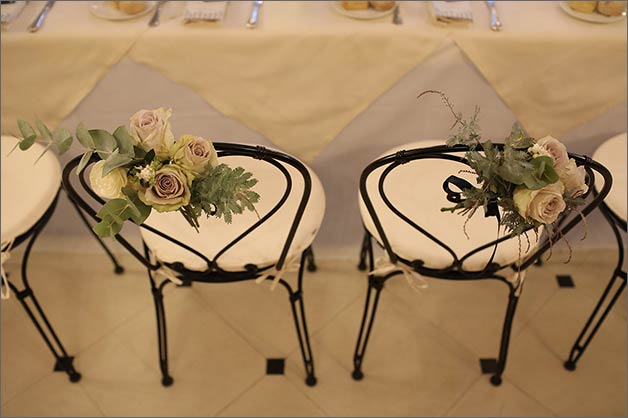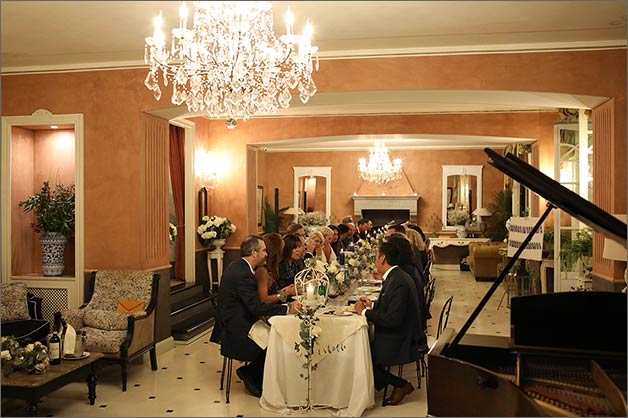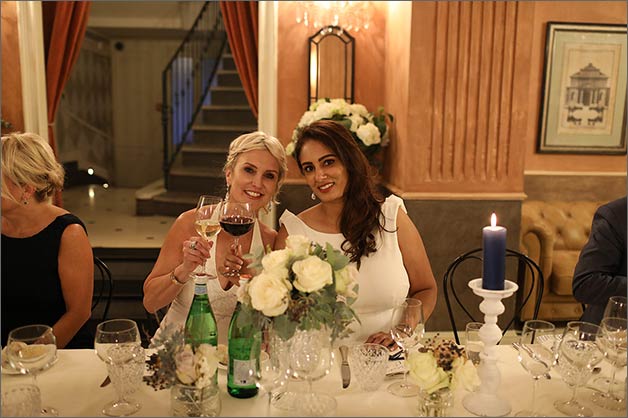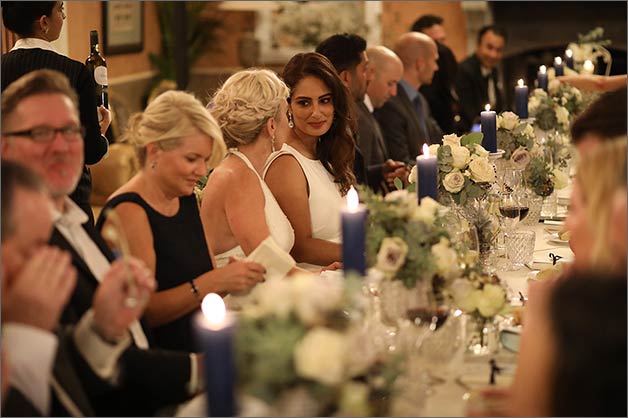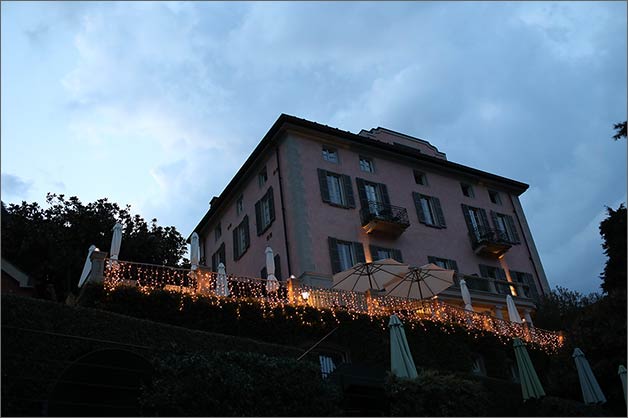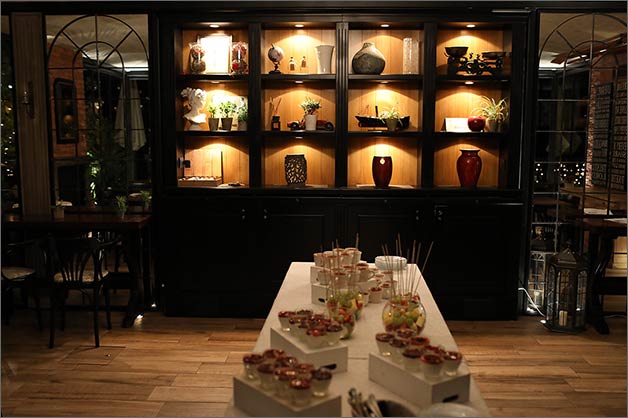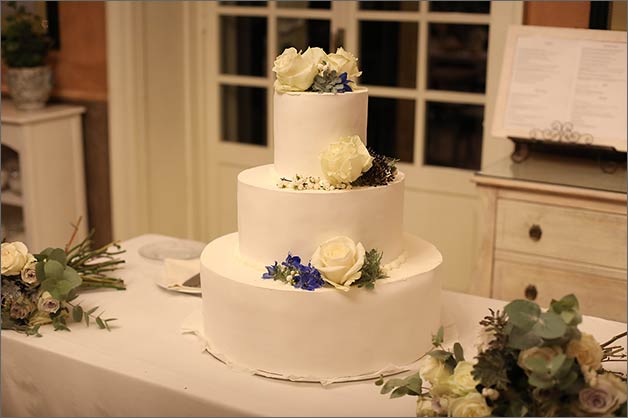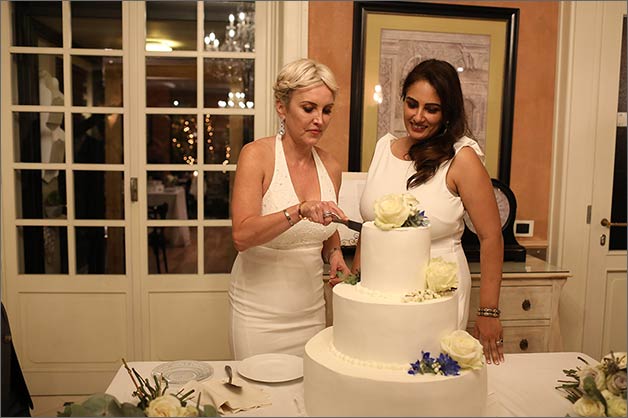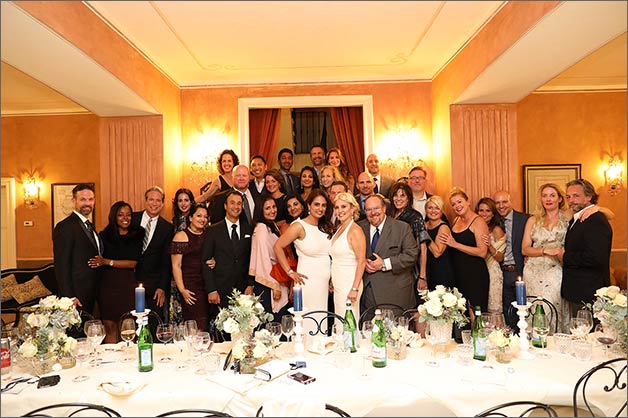 Nothing better than a dance party to end a perfect wedding day in Italy
Our newlyweds and their guests happily celebrated the rest of the night on Lake Como with drinks, good music and a lot of fun!
Cozy cave of the villa was the perfect spot to enjoy these moments to end such a perfect wedding with joy and happiness.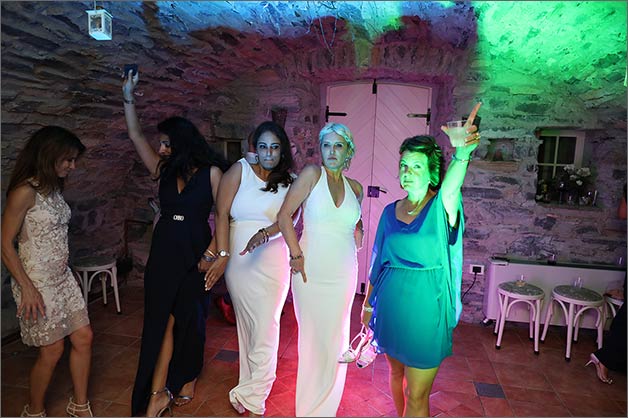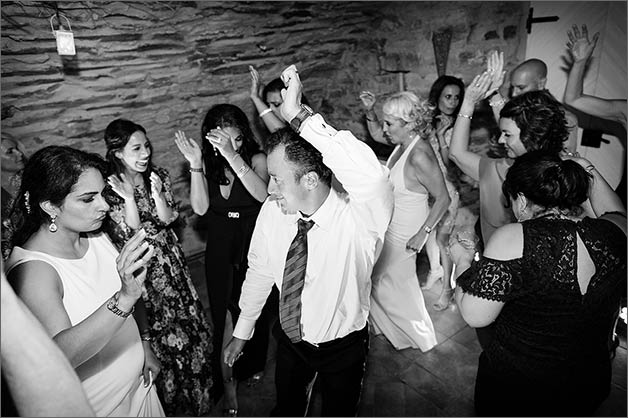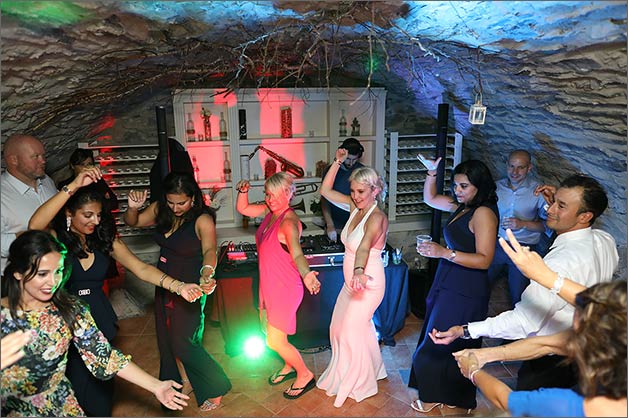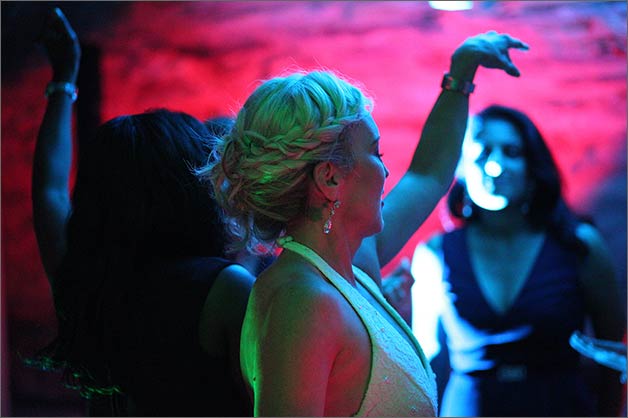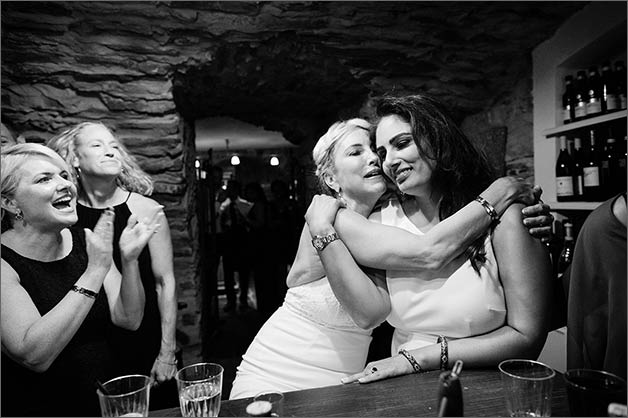 Everything was over-the-top and we really felt honoured that this wonderful same sex couple chose us as their wedding planners… their true love brought energy and authenticity to their special day on Lake Como!