If you are thinking about planning your wedding in Rome with a perfect italian style, how about driving off till the altar with the little FIAT 500? You will be sure to go for something with a great personality, a car which has been and still is the myth and the symbol of Italy all over the world.
It's stylish and so much fun. This vintage four wheels is not only a great way to arrive at your ceremony, but also create a great scenario for your wedding photographs.
The wedding pictures tour may become a moment to experience the Italian Dolce Vita.
You will not have to miss some pictures in front of the majestic Colosseo….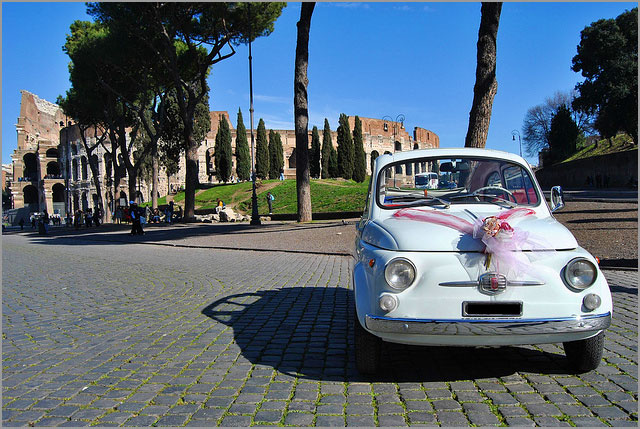 …or you will drive along Via della Conciliazione till reaching the gorgeous piazza San Pietro.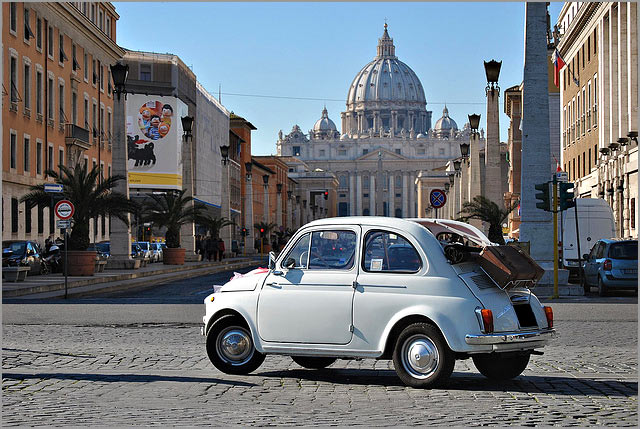 Not mention an inevitable ride along the Appia Antica, a real leap in the past.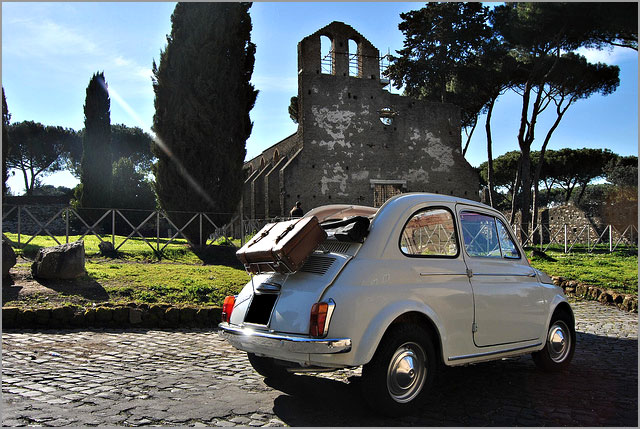 If you think that it might be too small for your wedding dress… do not worry.
The Fiat 500 Cabrio adapts well to any type of dress as the passenger front seat can be completely removed to allow you to easily enter the car, leaving plenty of room for movement, due also to the high reclining canopy! Isn't it a great idea?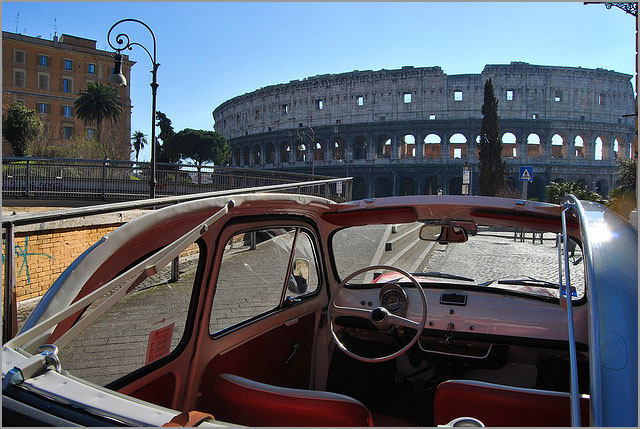 This is a real stylish ride that will leave a lasting impression to your guests and a great souvenir of your Italian wedding.
For your wedding in Rome and the surroundings, Italian Lakes Wedding suggests this fantastic convertible 500. The same one you see in the pictures of our post.
This is a 1964 white Fiat 500 perfectly preserved in its original version and available with driver elegantly dressed fluent in English.
You you wish to have more information about costs and availability, please fill the form below: