lanning a
destination wedding in Italy
and choosing a theme can be very easy for some couples, but a little less for some others.
You can surely use your imagination, but sometimes you may need some more help. This is a good reason to work with a
professional wedding planner
located in the destination you are choosing for your
wedding in Italy
.
Someone who knows the area well and can support you in every little step of your planning. Wedding planner role is to lead you step by step during the wedding planning and help you finding the right solutions to let you tie the knot among wonderful decorations in a smooth and relaxing way.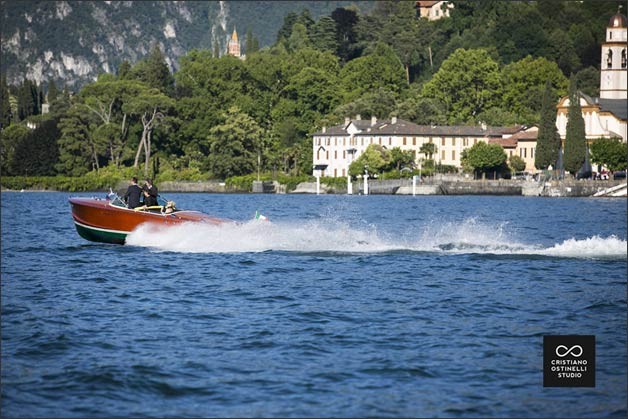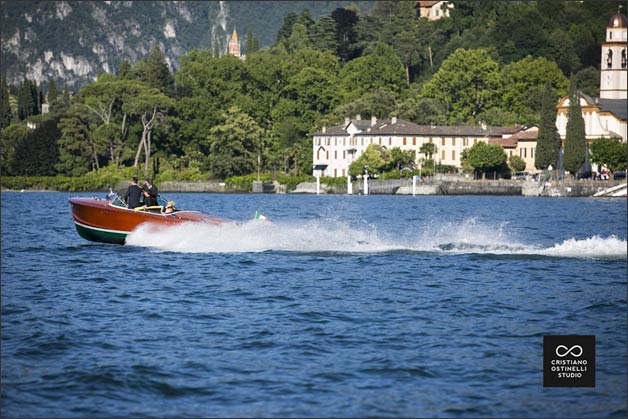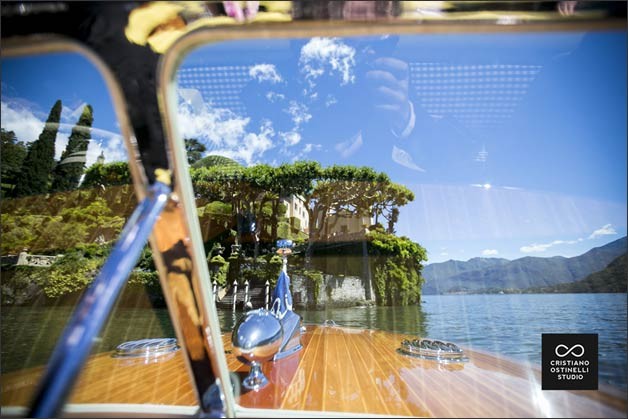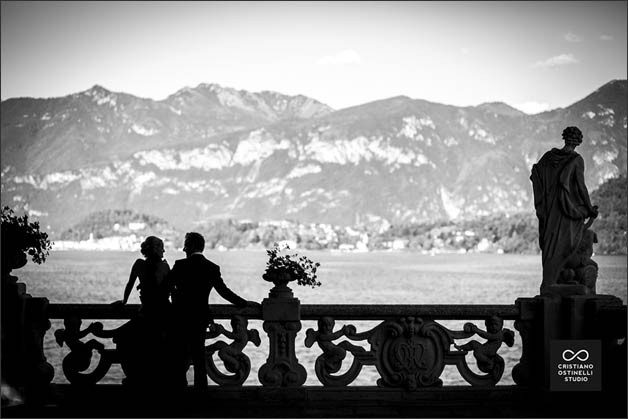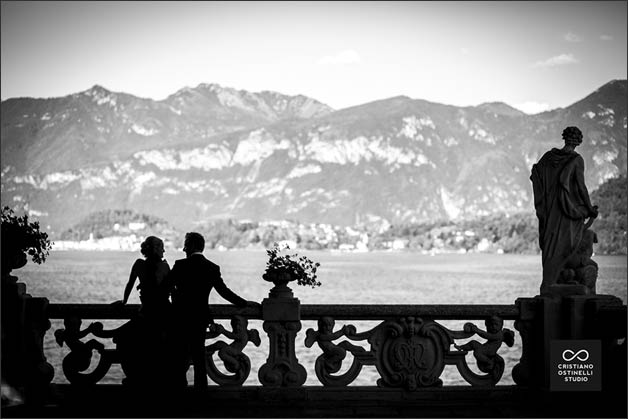 There are thousand of ways to make your wedding on Lake Como unique. We can start with the choice of the right colour palette for your wedding theme on Lake Como.
And you cannot imagine with how many flowers and shades we can play!!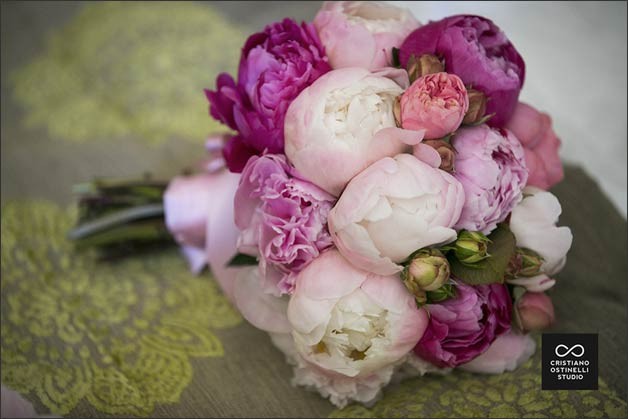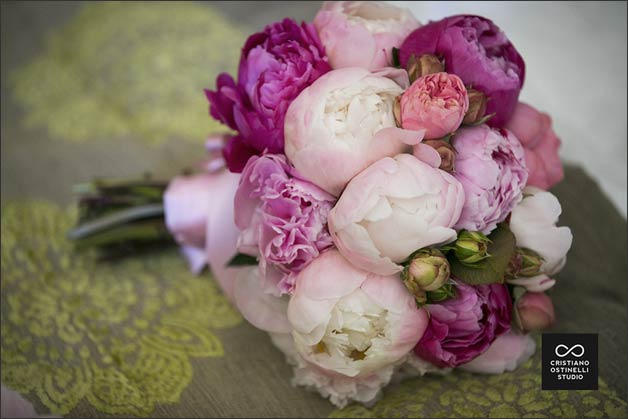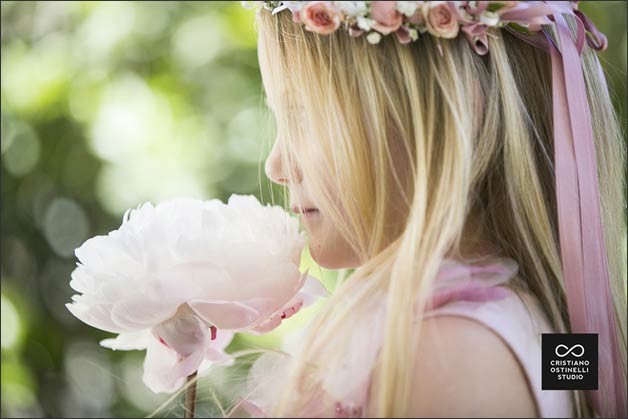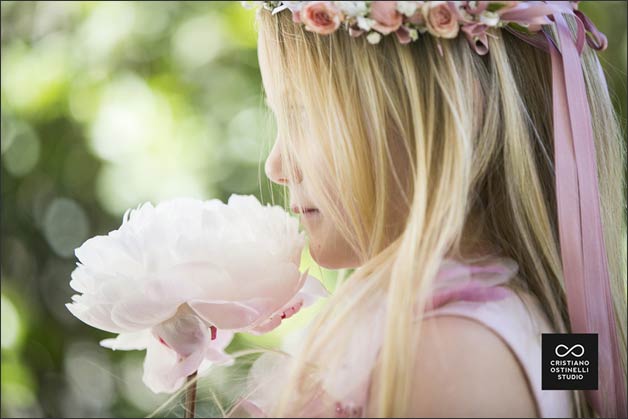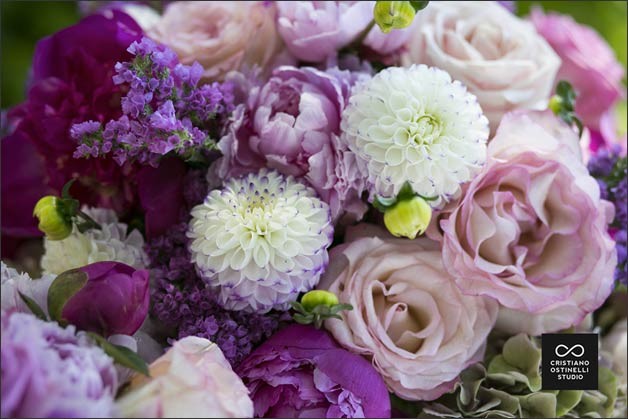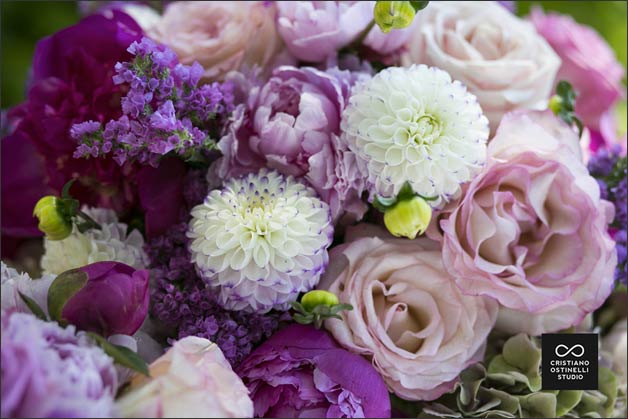 We planned many weddings on Lake Como in our carrier but today we wish to show you one we planned some time ago, that we tried to make unique making different choices and playing with all shades of pink.
A personal touch for your Wedding at Villa del Balbianello overlooking Lake Como
Even if Villa del Balbianello's beauty could be main attraction – side of the bride's beauty of course – we often try to add bride's personal touch to make Villa del Balbianello even more magical.
We can choose different areas for your ceremony or using lovely shades of different colours.
Most of the ceremonies take place in the ancient loggia of Villa del Balbianello with three arches. Some other couples prefer a different setting for their celebrations: a little terrace closer to the lake overlooking a fantastic view over Lake Como.
It is a nice cosy area. It is famous thanks to Star Wars – Episode II. Here Anakin and Padme's secret wedding took place.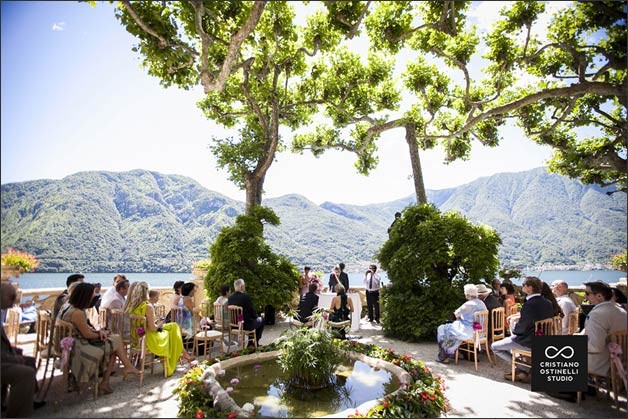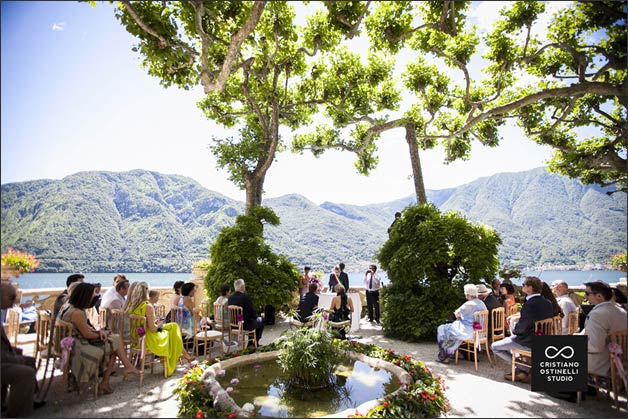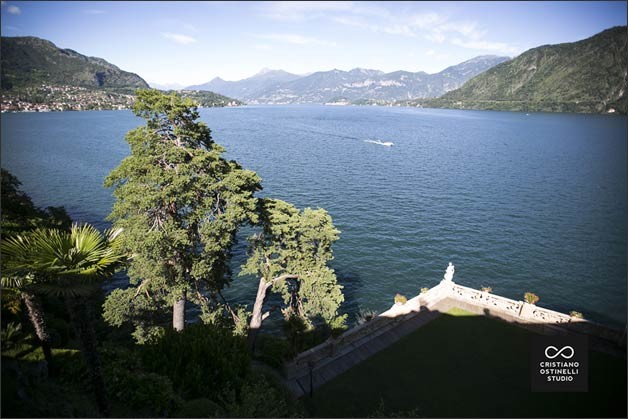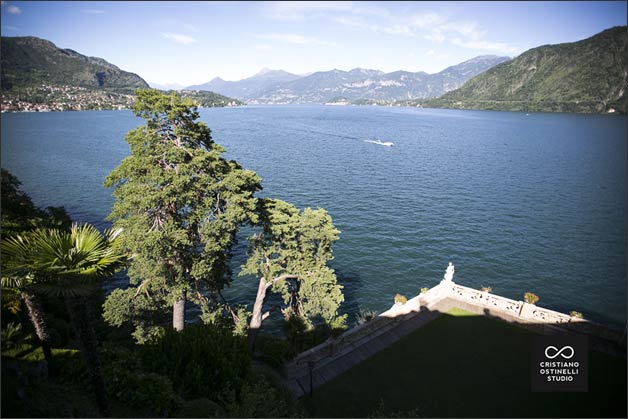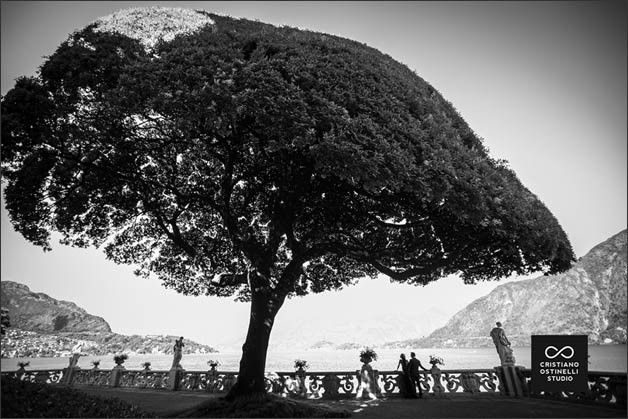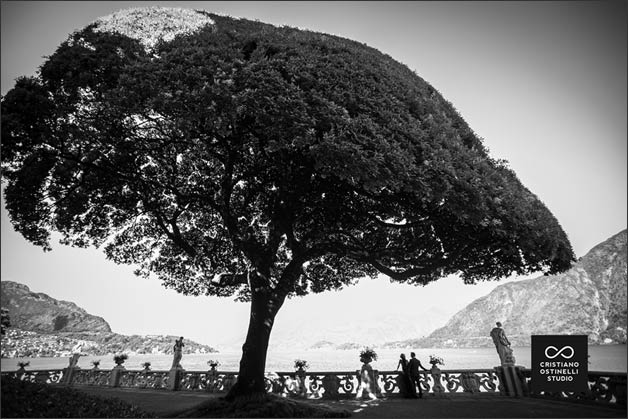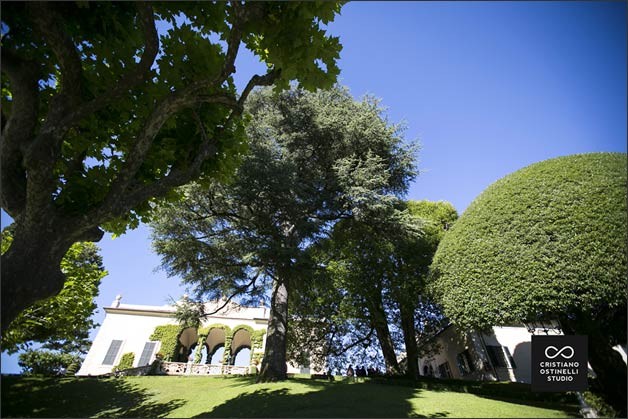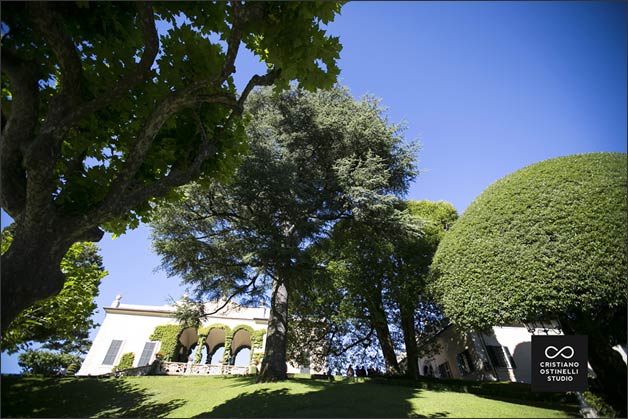 In this case bride was loved pink and we decorated chairs and ceremony table playing with all the shade of this romantic colour adding peonies, hydrangeas, dahlias and roses. Isn't it gorgeous?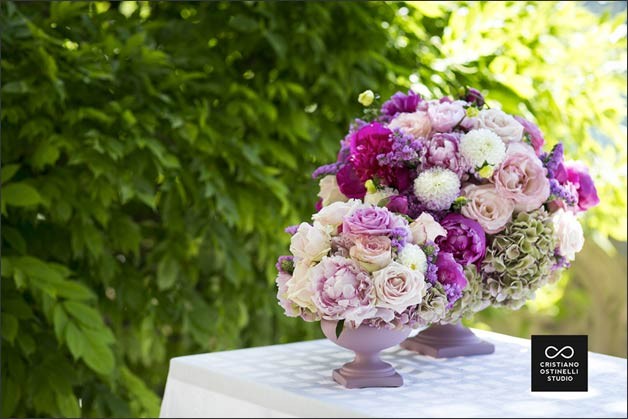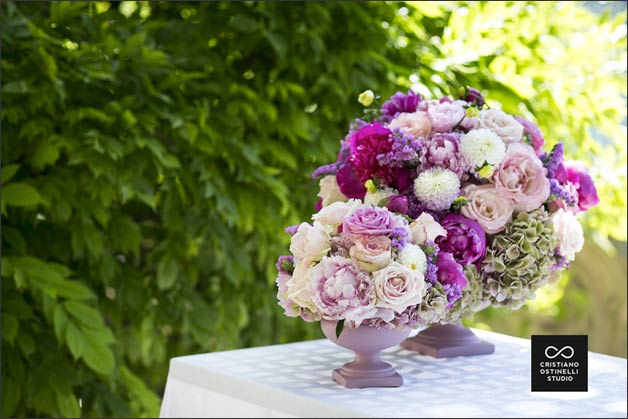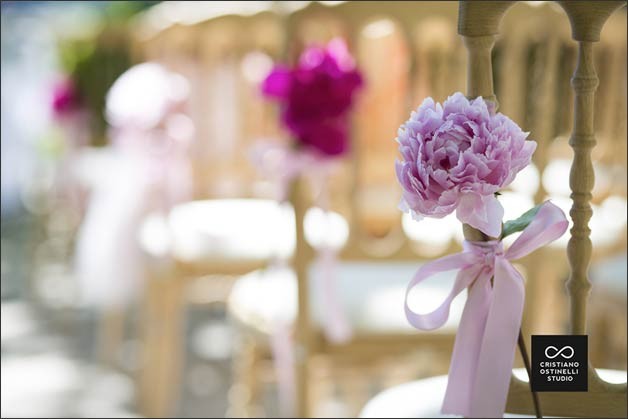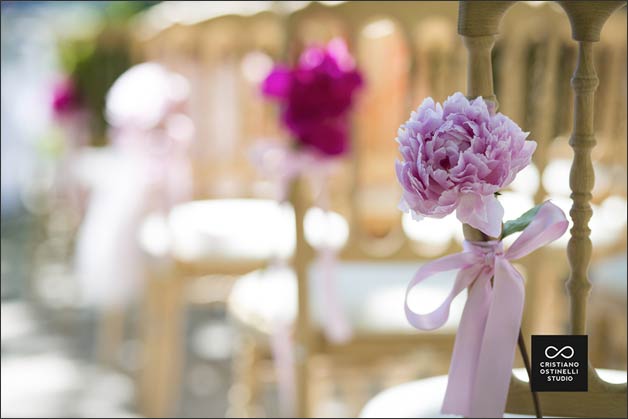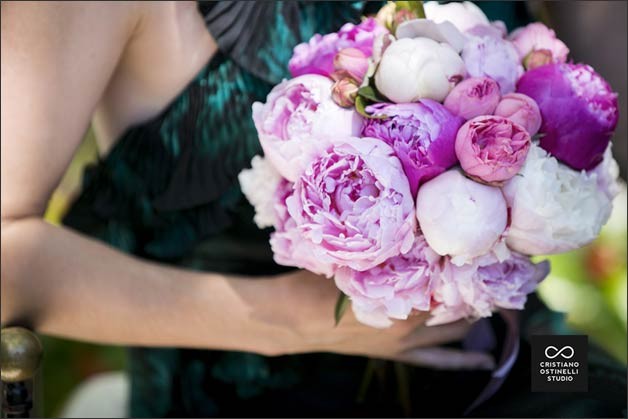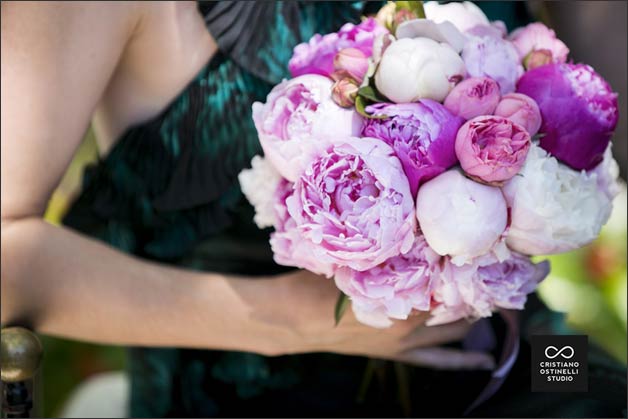 Great Wedding photos on a luxury boat on Lake Como
Do you want to add a special touch to your magical wedding on Lake Como making it even more magical?
A boat trip on a wonderful wooden boat can be the right choice!
Our lovely bride and groom spent some time together taking romantic wedding photos on the so called "Ferrari" of the lake: a wonderful Riva speedboat!
Could you ask for anything more to remember your wedding forever?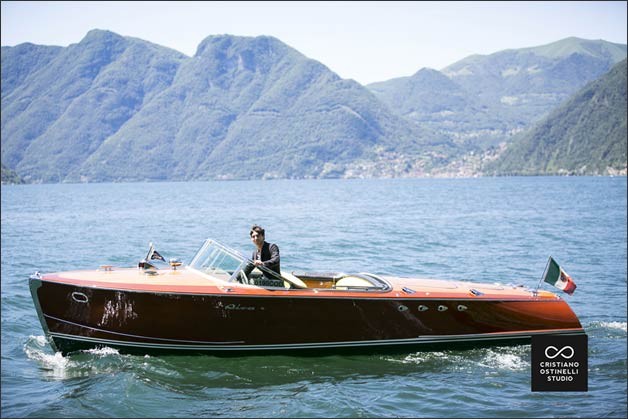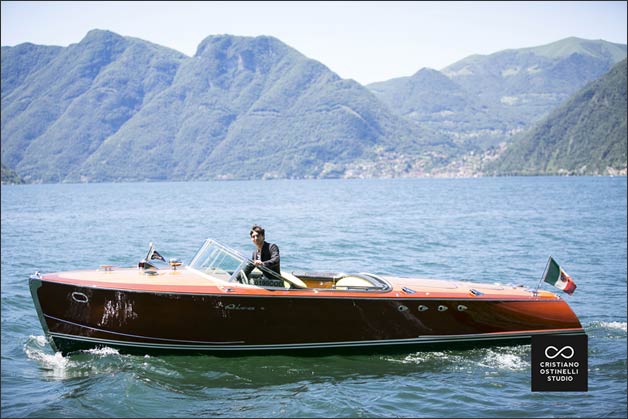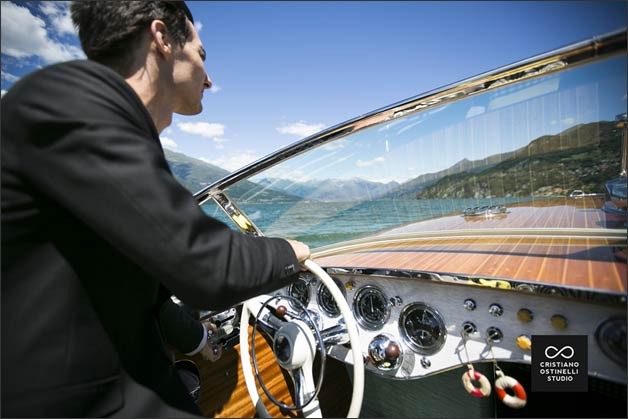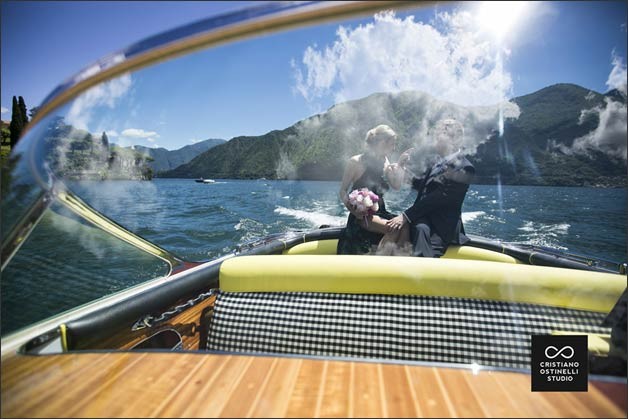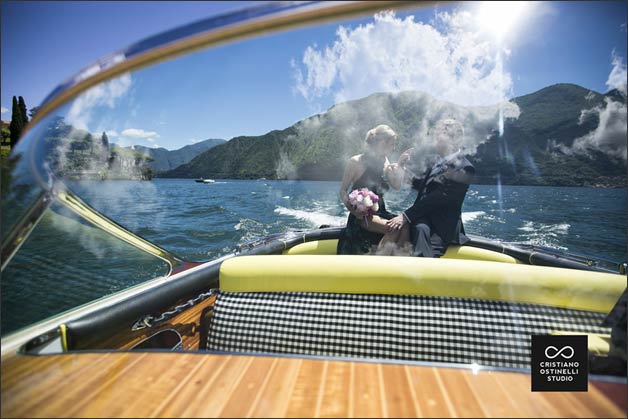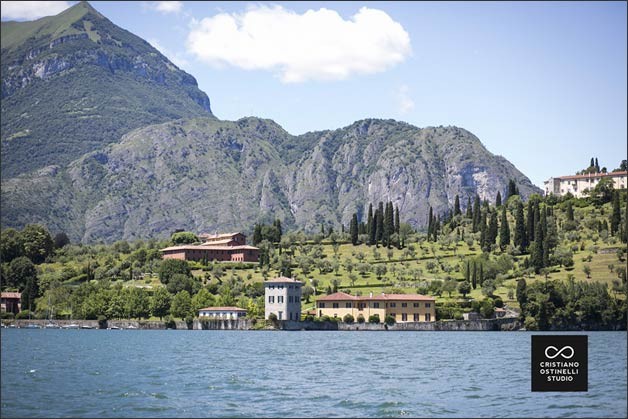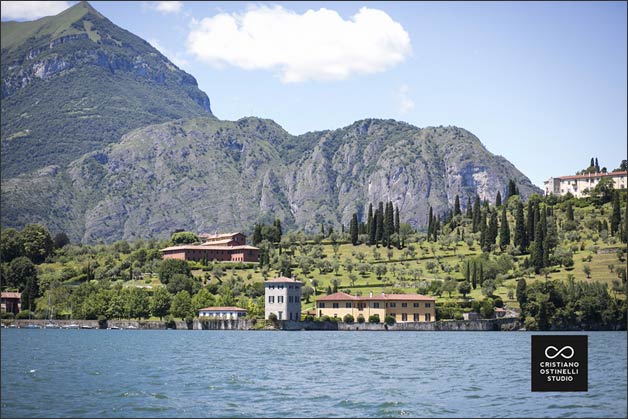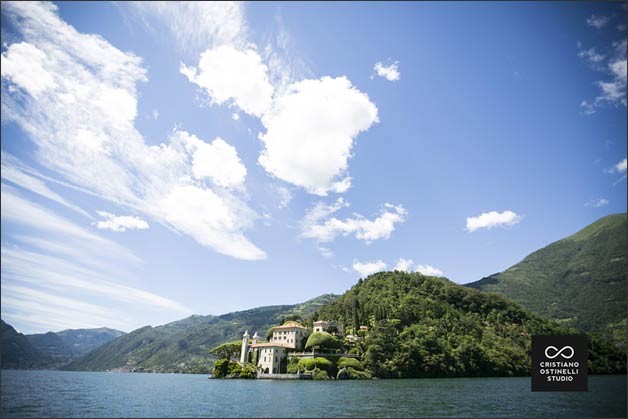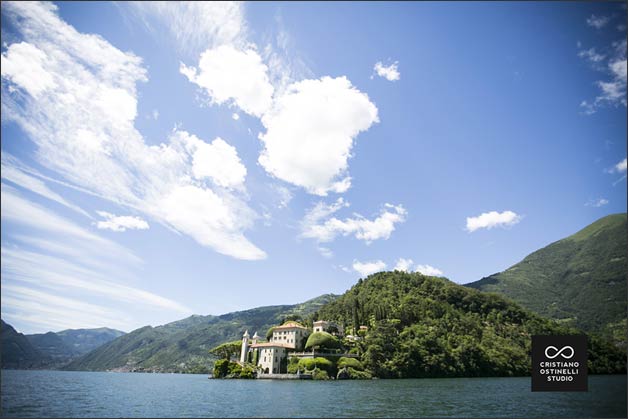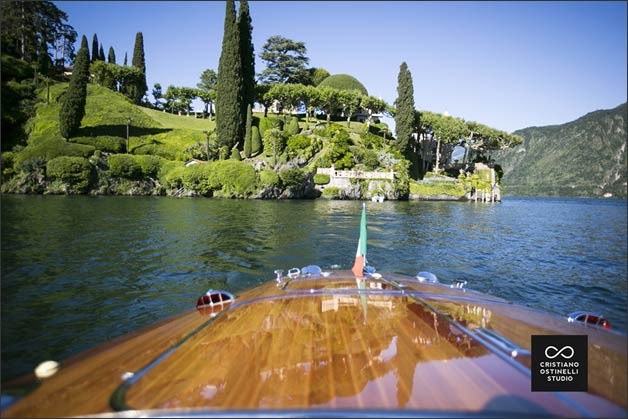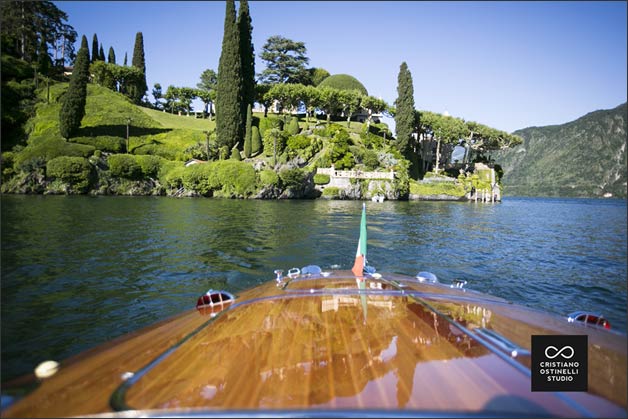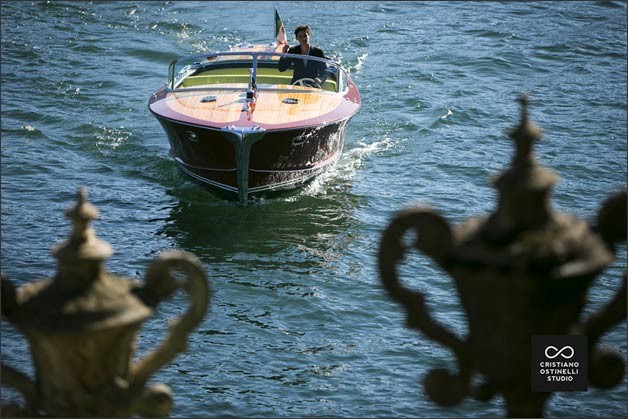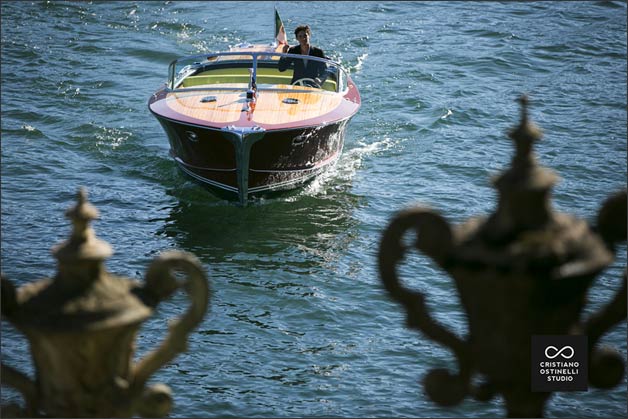 It is also a good way to visit some of the most beautiful villas on Lake Como… but from a different point of view!!!

Your Wedding breakfast at Villa del Balbianello
Last, but not least, here comes your wedding breakfast!
Food is really important in Italian wedding tradition, but look matters too! Therefore we decided to place all wedding reception tables under ancient loggia with three arches. We decorate them with big pink vases full of flowers!!
The effect took guests' breath away!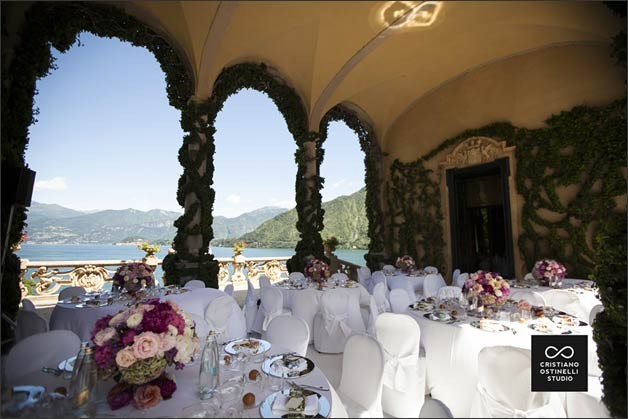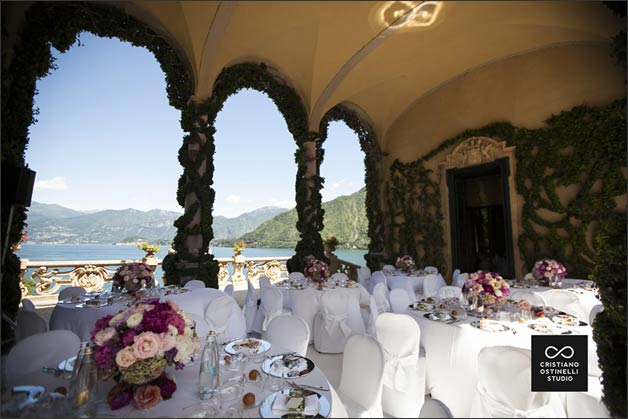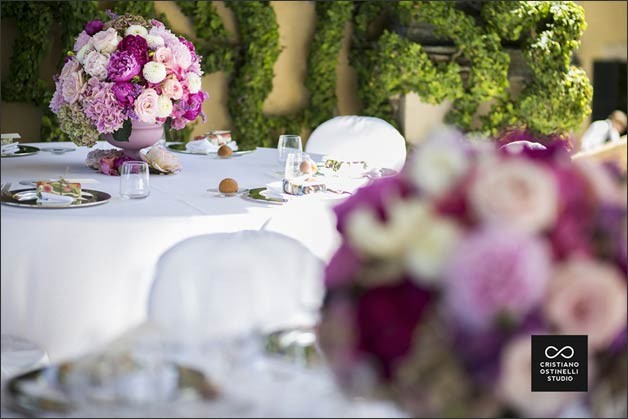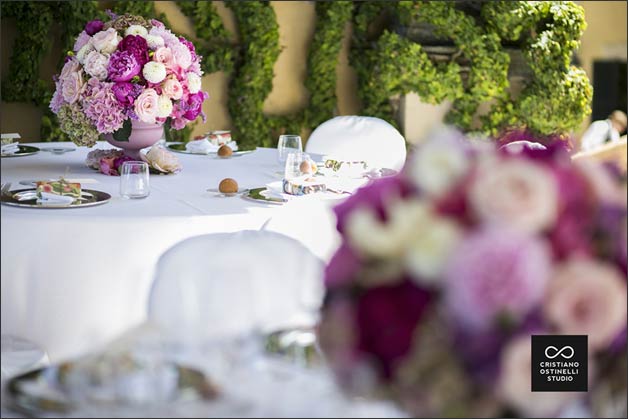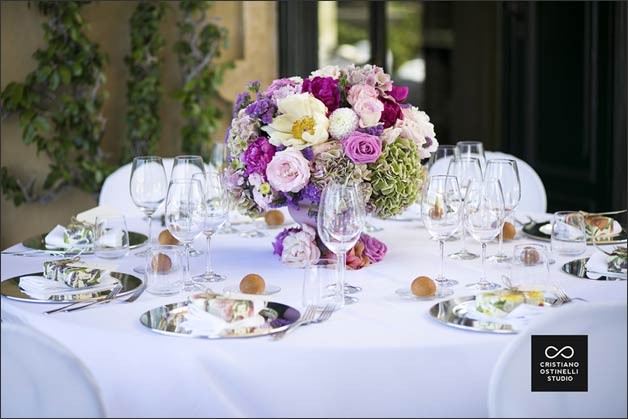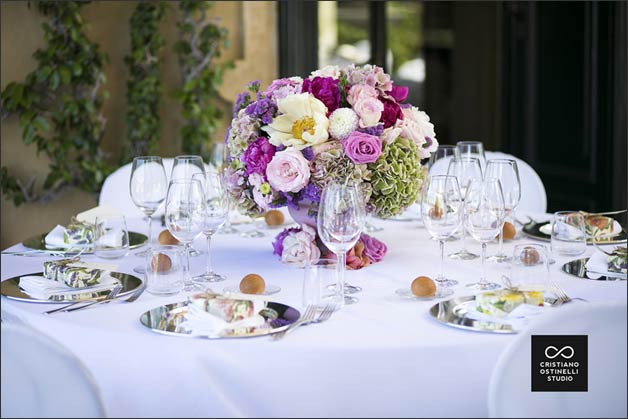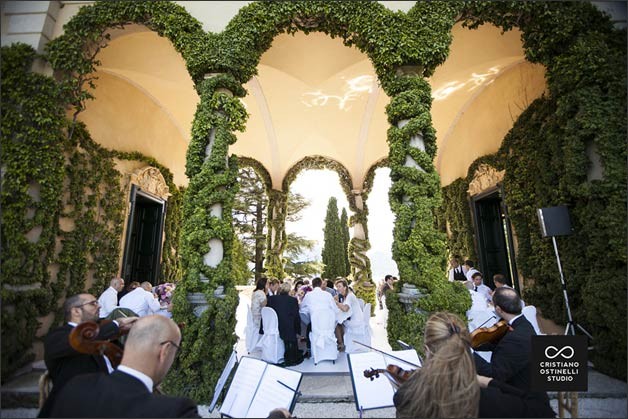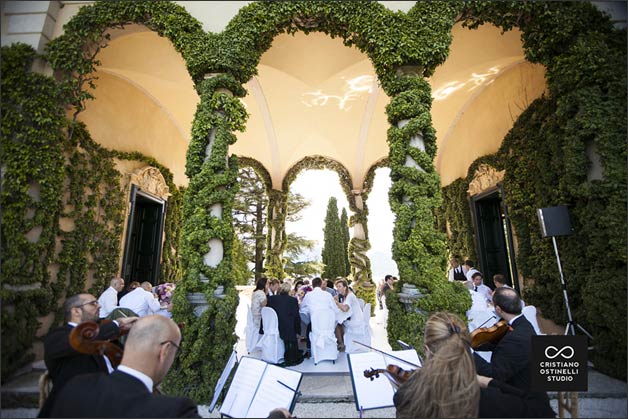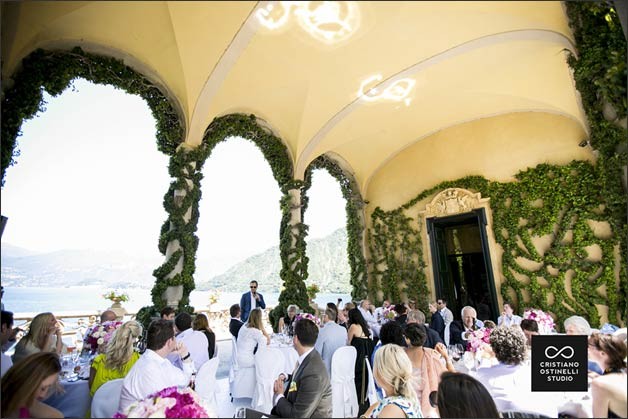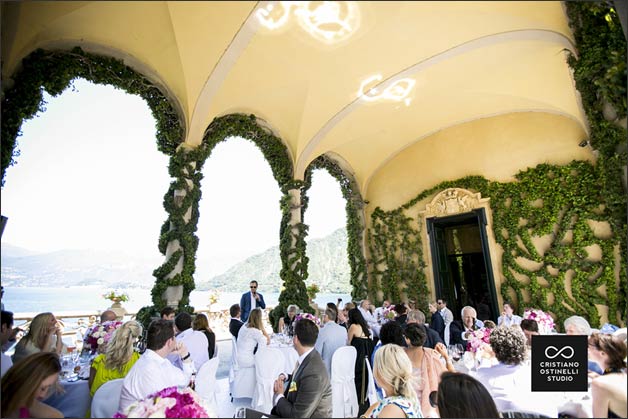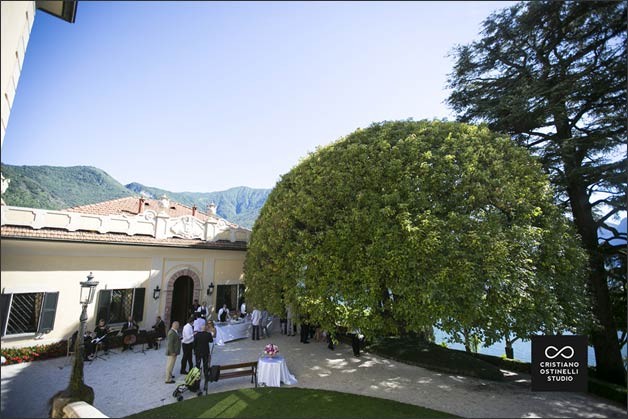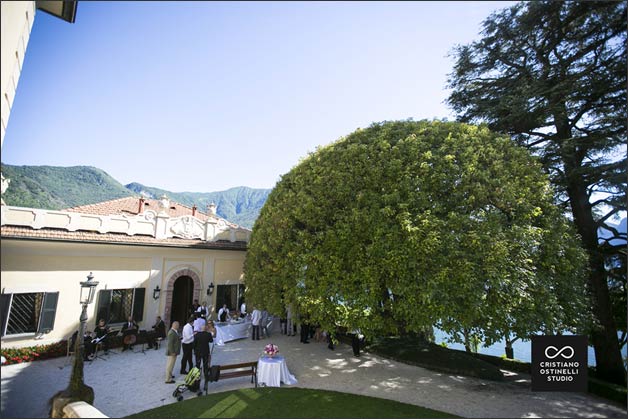 This area of Villa del Balbianello can be used for small groups only, but it is a wonderful solution if you wish to astonish your guests!
A big thank you to Cristiano Ostinelli for these beautiful pictures!!!
ALESSANDRA AND VERONICA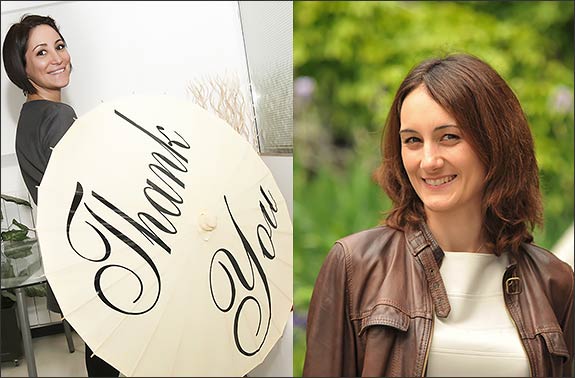 Alessandra and Veronica are the Italian Lakes Wedding's coordinators for lake Como area.
It will be a great pleasure for Alessandra and Veronica to help you plan your wonderful wedding on Lake Como: If your idea of wedding is refined, sophisticated and with a special attention to details, they are your perfect wedding planners! They make each client feel unique and treat each wedding as if it were their own.
With their help, glamour and bon ton will be the main features of your special day while Lake Como will be the enchanting setting. And if you need help in choosing your bridal gown, your honeymoon destination or the most chic wedding favors, just ask them and you'll be surprised by their fervid imagination!
For any information about wedding in Varenna, Lake Como:
CONTACT ALESSANDRA AND VERONICA