t is always great when a bride offers to tell us her big day on Italian Lakes District! So we have been happily surprised to receive
Linda and Andrea's wedding story
. The story of their
wedding in Stresa
has been written directly by the bride! Just lovely!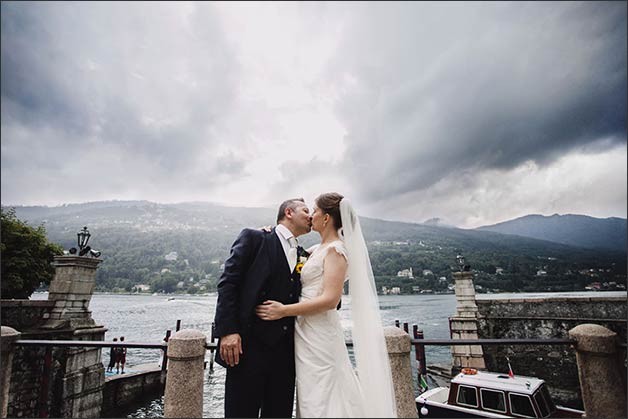 Andrea and Linda are a pretty Italo-Irish couple. Andrea – the groom – is Italian and Linda is Irish. Just like Shauna and Marco – do you remember about Irish Sky on Lake Orta post? Italy and Ireland: two friends country that always stay well together with great ideals of brotherhood, peace and freedom!
Stresa is the pearl of Lake Maggiore and it was the perfect from for Linda and Andrea's wedding. Ceremony was held in pretty church of Carciano and wedding reception in one of the the most beautiful hotels on Lake Maggiore shores in Stresa. In the meanwhile a romantic boat tour to see Borromeo Islands from the waters!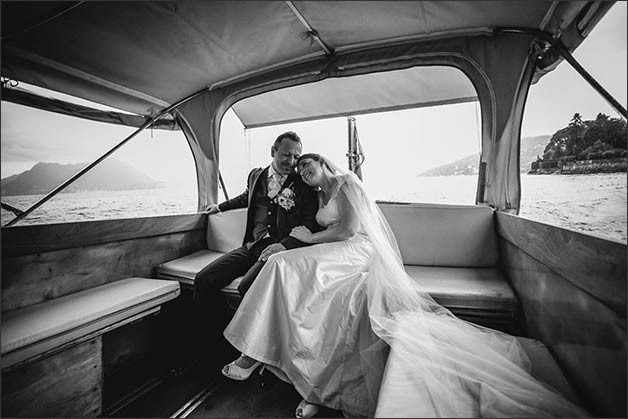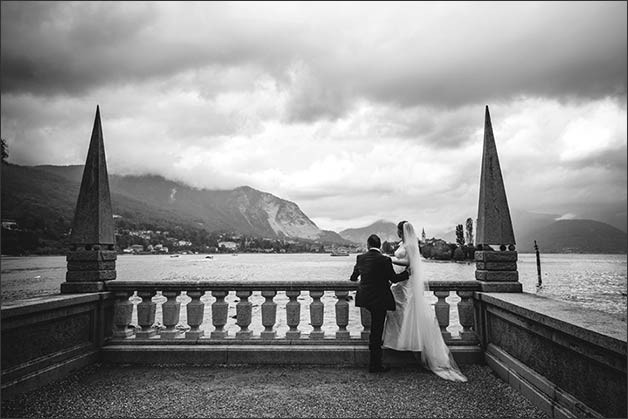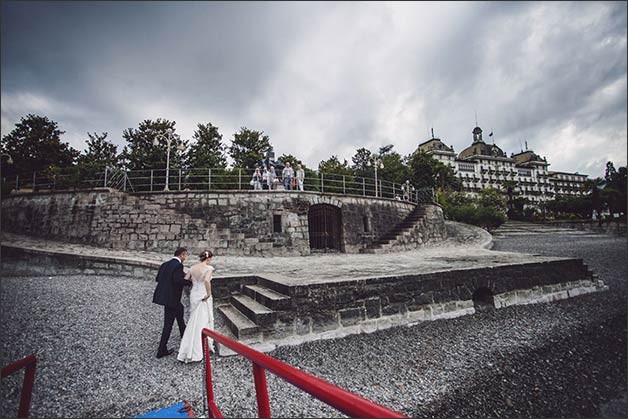 For Italian Lakes Wedding there were Paola and Monika the two floral designer of La Piccola Selva and Silvia Cardia a very good photographer from Milan. Thanks to her great shots Linda and Andrea's dreamy wedding in Stresa took shape. An intimate point of view in a reportage style this is how Silvia Cardia's style can be defined!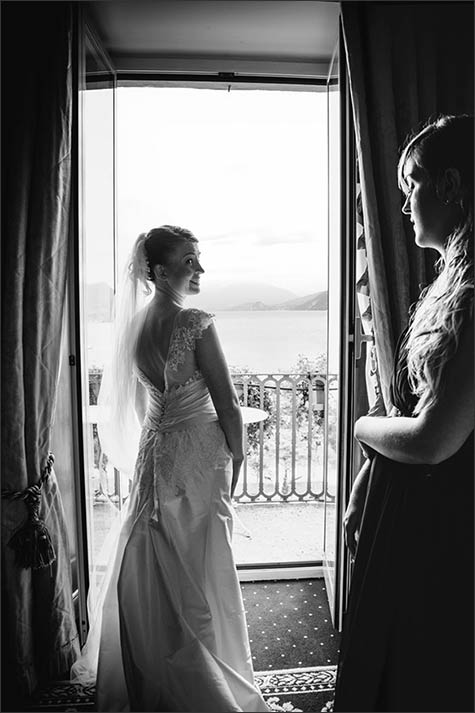 But let's Linda speak about her dreamy wedding in Stresa on Lake Maggiore.

We are an Irish/ Italian couple and wanted to incorporate elements of traditions from both countries into our special day. We choose the beautiful town of Stresa on Lake Maggiore as the setting and held the church ceremony in English at San Biagio Church in Carciano. Our wonderful celebrant, Don Gianluca Villa is from Stresa and helped us with our plans along the way. Planning the wedding from Ireland was made easy with such wonderful people around us like Don Gianluca, the wonderful musicians, the staff at the Grand Hotel in Stresa, our fabulous photographer Silvia Cardia and our wonderful florists in Omegna, Monika and Paola.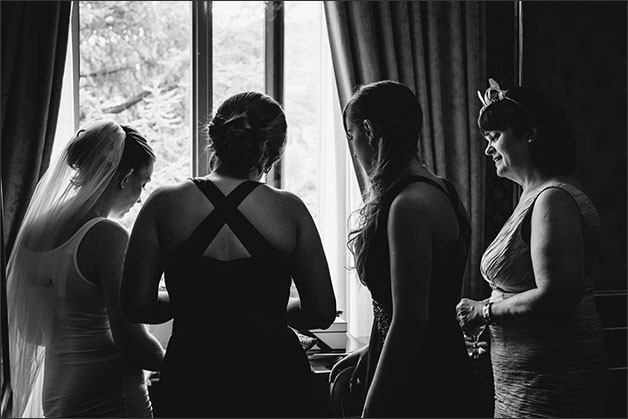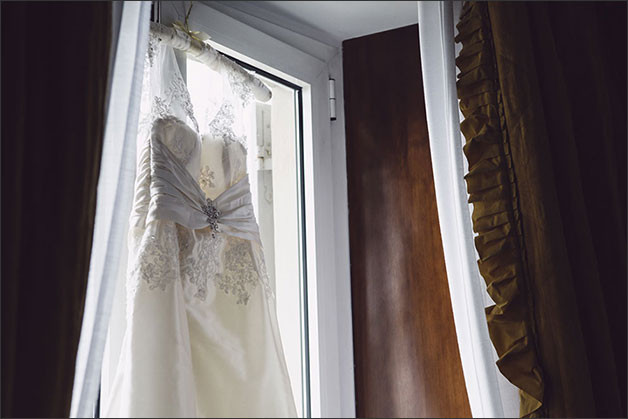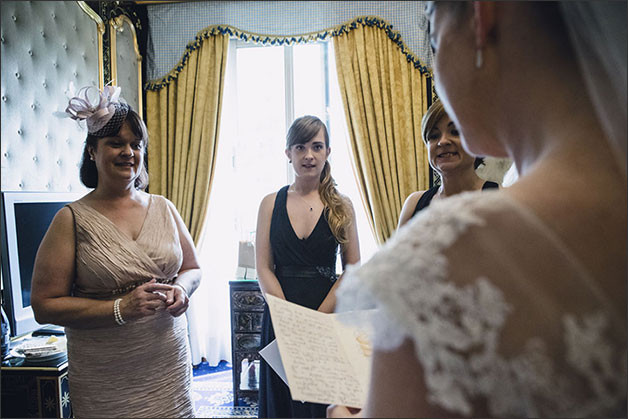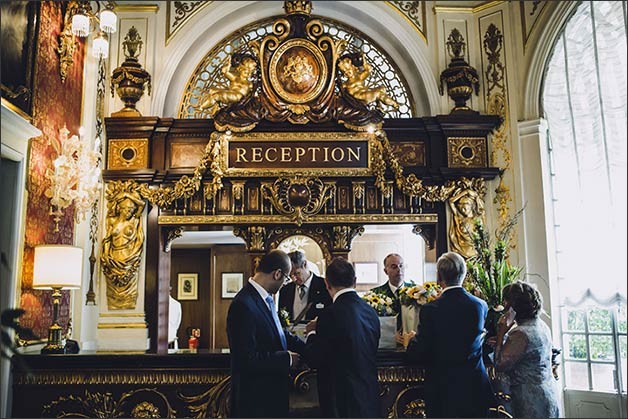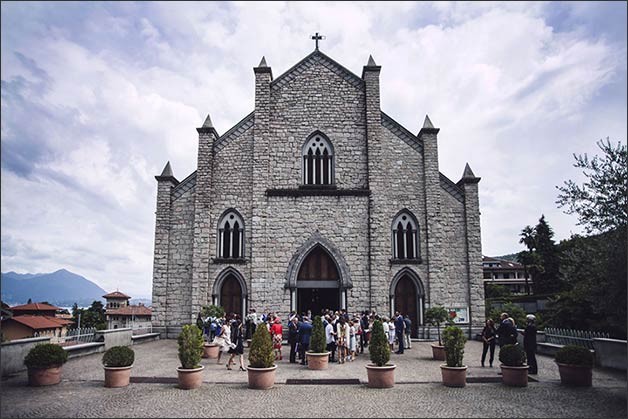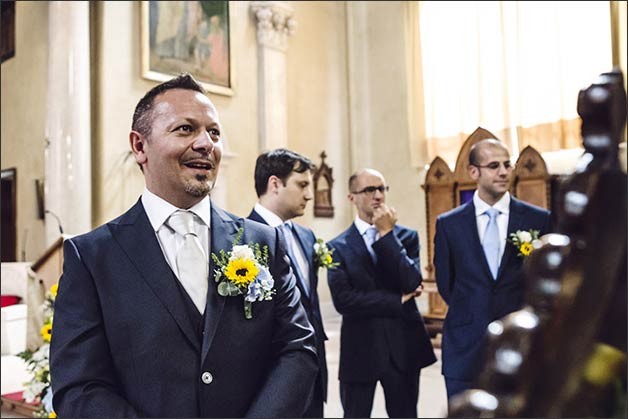 Monika and Paola brought our dream flowers to life, they was very professional and understood the image we wanted to bring to life.
We choose small sunflowers as the focal point, with blue hydrangea, baby's breath and foliage all delicately woven together for my bouquet and that of the bridesmaids and flower girl. While the groom, best, groomsmen and both father's wore beautiful buttonholes, perfectly reflecting the brides flowers.
The wedding party wore blue hues, the colour scheme was timeless and classic.

The bride wore a bespoke dupion and lace gown in palest ivory with sheer tulle veil by Irish designer Ro Molloy, while the groom wore a dark navy blue Italian three piece suit with silver grey cravat.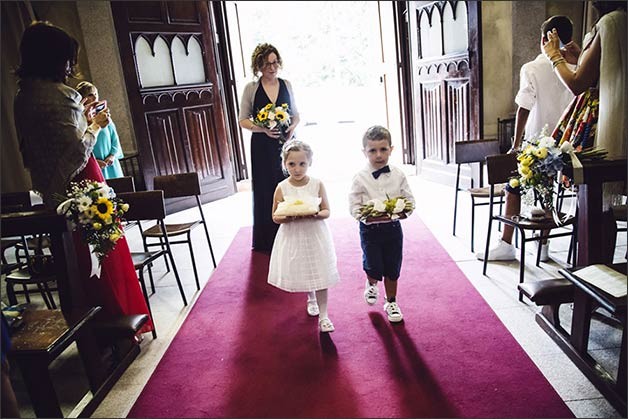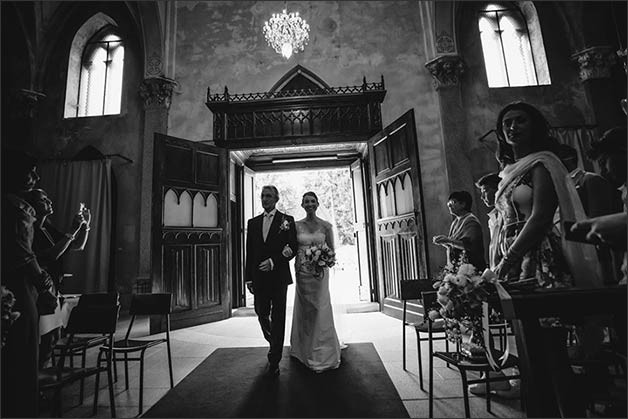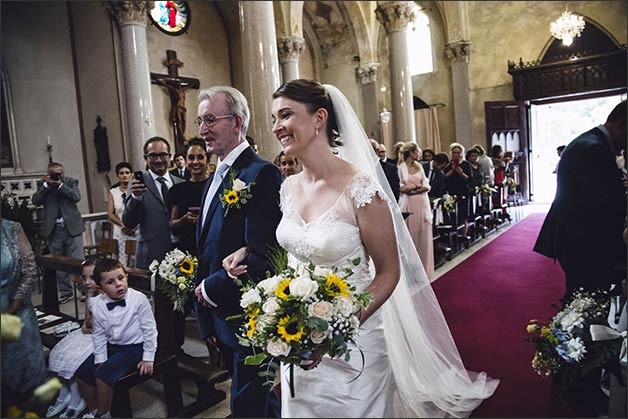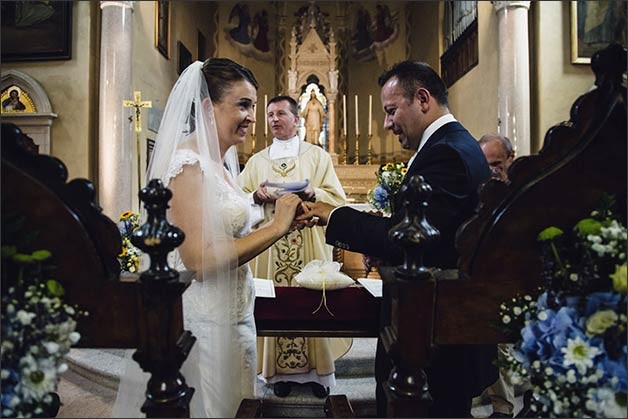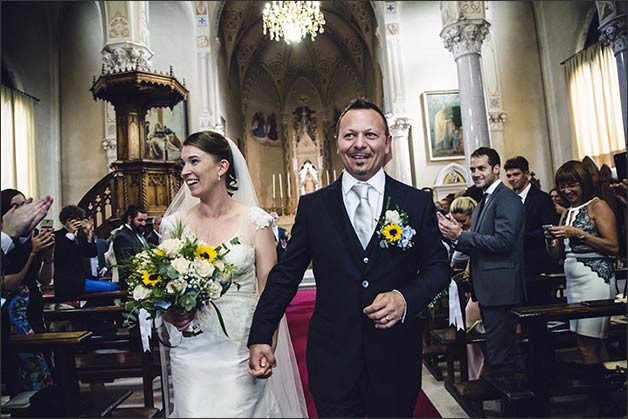 After the wedding ceremony, the newly married Mr and Mrs Rocca went by private boat to Isola Bella, where we got some amazing photographs by Silvia Cardia. We really enjoyed the relaxed atmosphere and the opportunity to absorb the amazing ceremony and the fact we were married! We even bought a gelato!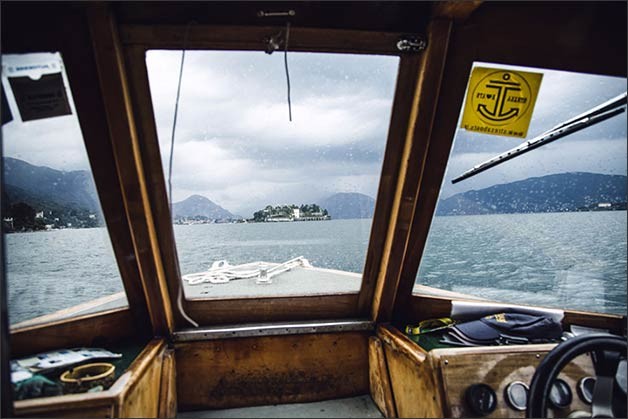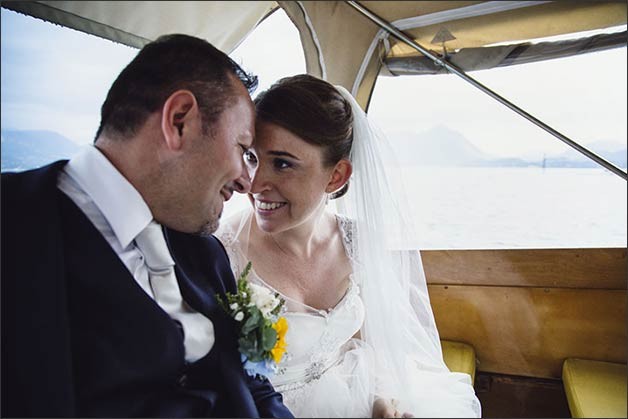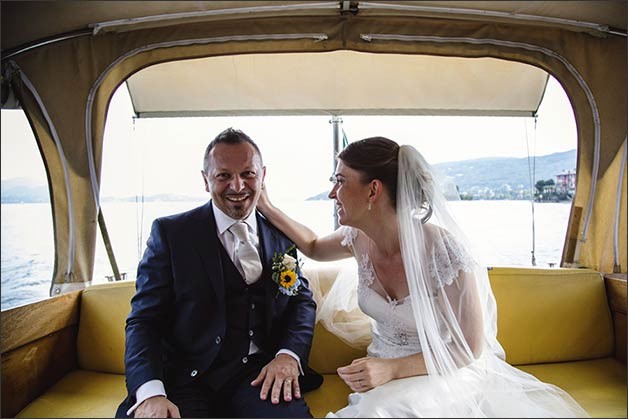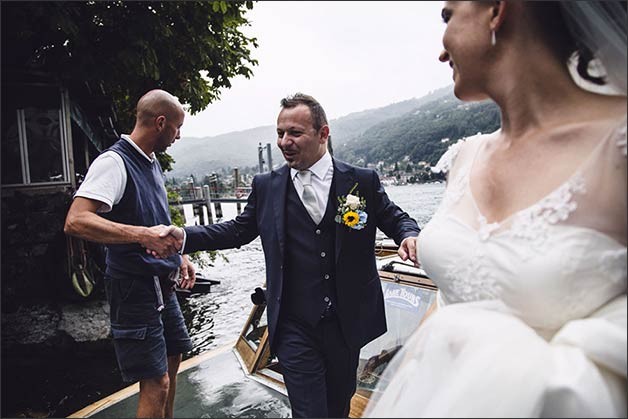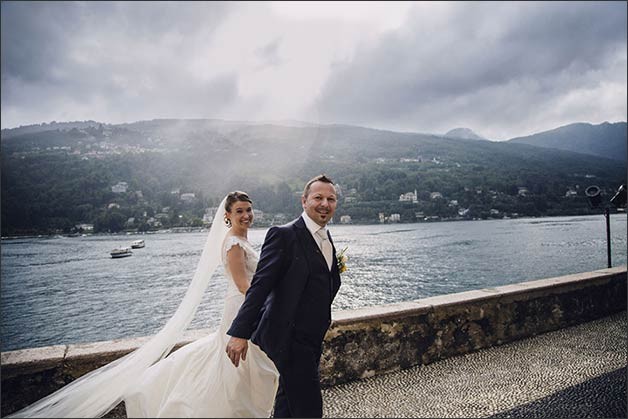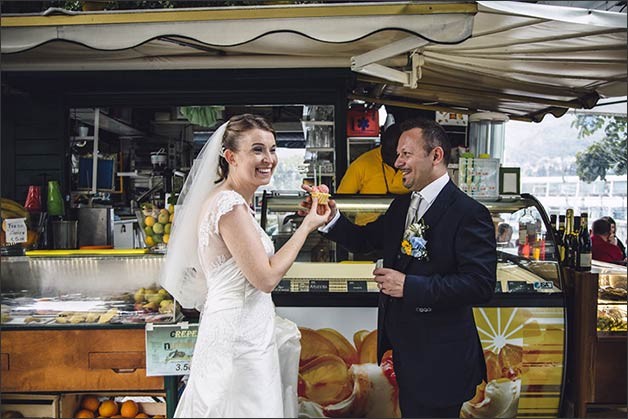 On returning to Stresa we walked along the lake side promenade, again enjoying the beautiful scenery before entering the hotel for our canapes and drinks reception. Following this we were led to the magnificent dining room for the amazing wedding feast. The food and service were amazing.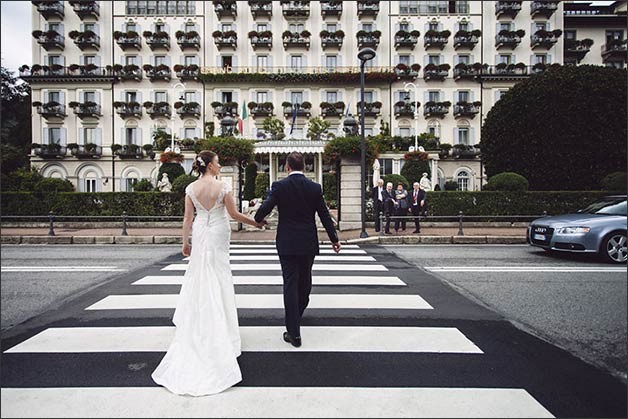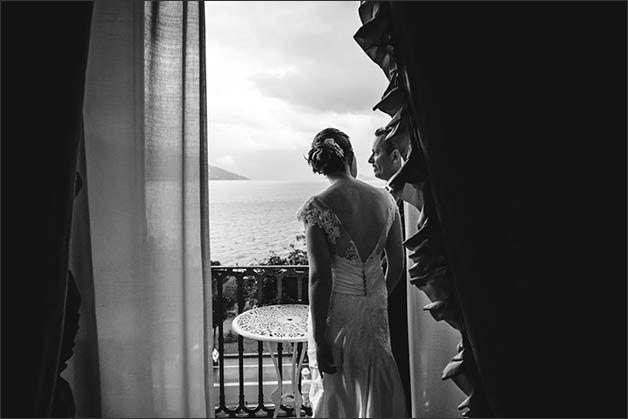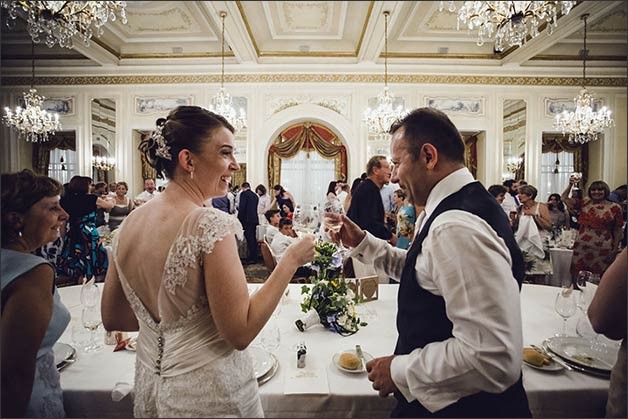 We had a four tiered wedding cake arranged by the hotel's amazing chef which was the pure joy for us. I had arranged for a little decoration to be made in Ireland of the bride and groom with our national flags so this added a little fun to things! The arrival of the cake and cutting it together was a beautiful moment for us. Everyone was delighted by how beautiful it was and also by how great it tasted for dessert. We incorporated speeches, which are very important at Irish weddings and we organised for an array of confetti sweets for our guests, which is typical of Italian weddings.

We later moved to a beautifully decorated room, where we shared our first dance in front of our beloved guests and then everyone danced the night away.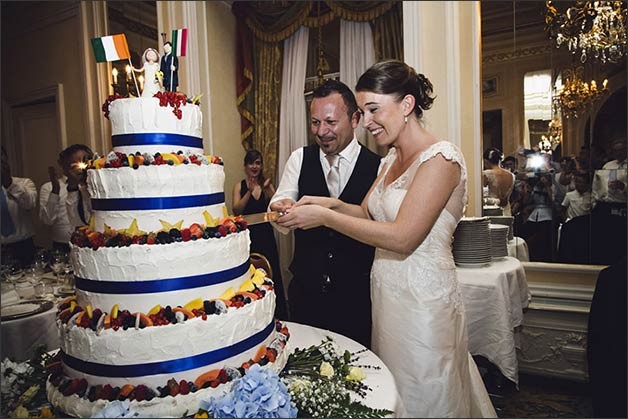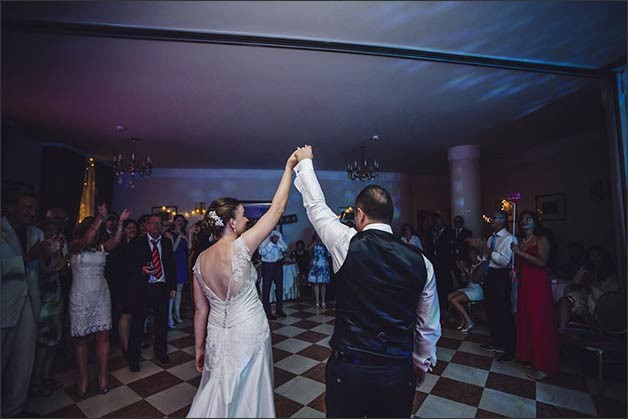 It was a dream day for us, being surrounded by so much love and emotion. Truly the best day of our lives and its true to say that part of our hearts will always be in Stresa.