oday we would love to talk about one of the loveliest churches on Lake Maggiore:
wonderful church of Carciano
.
As
wedding planner working on Lake Maggiore
I planned several
Catholic ceremonies
in this church and I really appreciated the beauty of this special venue.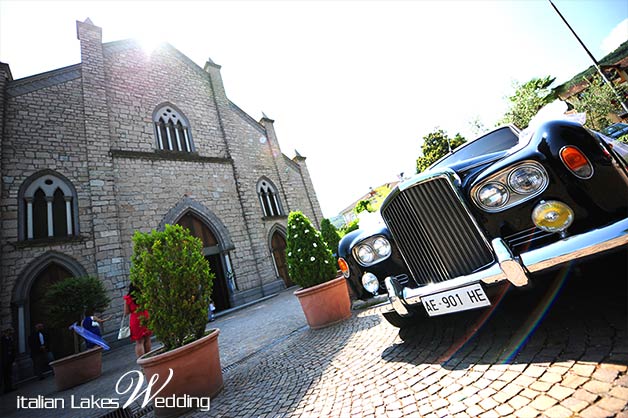 This is not the main church in Stresa – Parish Church is located in the very centre of Stresa – this lovely church has a special appeal. Many of my couples choose it for their religious ceremony in Stresa. It is really appreciated as other wonderful ones: Sacro Monte of Ghiffa and San Leonardo Church in Pallanza.
Why many among my couples do choose Carciano church for their religious ceremony on Lake Maggiore? First of all thanks to its remote position overlooking the lake. It is not located in the historical centre of Stresa so it is a little further from tourists. It has a special panoramic view on the hills of Stresa overlooking Borromeo Gulf and part of Lake Maggiore.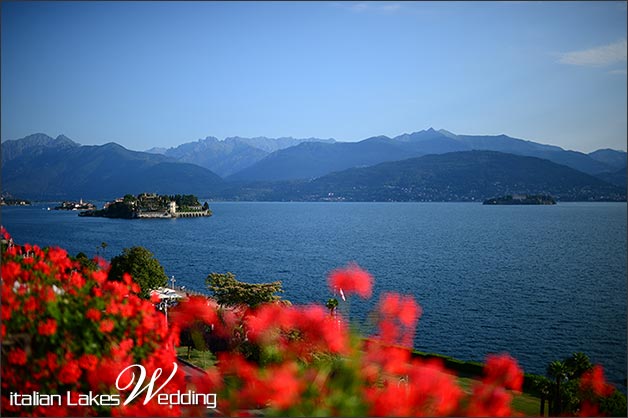 Carciano church is dedicated to St. Biagio and it is located in village of Carciano that is part of Stresa town. It is on a little hill North of Stresa close by Lido di Stresa where all beaches are.
St. Biagio church as been established around 1000 and it was located by the shores. After a while it has been abandoned for some reasons. Someone says because of an earthquake or because it was sinking in the waters or some others says because of a plague.
So at the end of 1700 a new church dedicated to St. Biagio was built in the place where it is now. Neo Gothic facade has been built in 1933 when church was enlarged and renewed.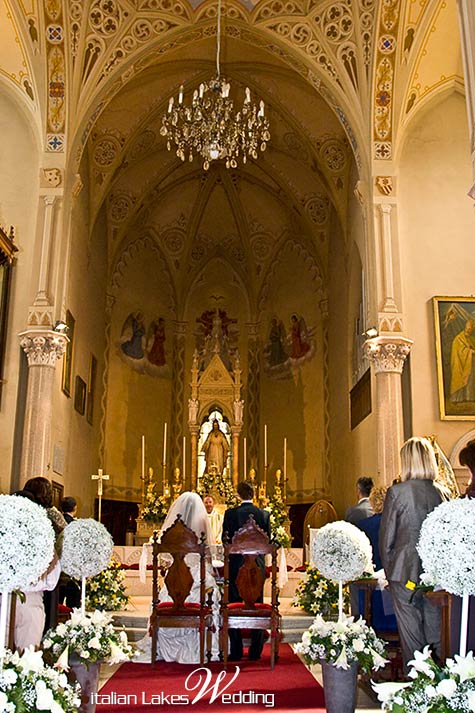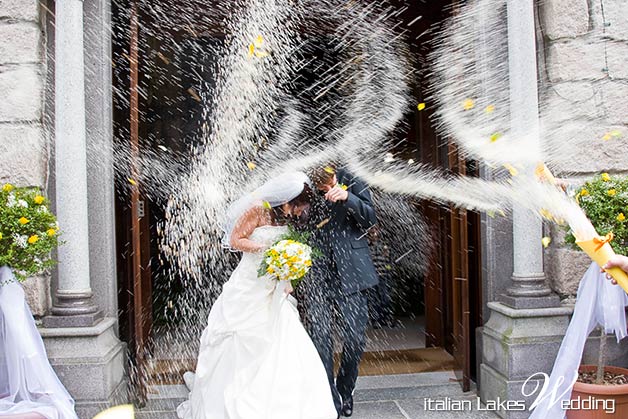 Carciano church has a wonderful church yard in cobbles stones embellished with ball shaped buxus trees. Being on a hill, from the church yard you can admire a wonderful view of Lake Maggiore.
Carciano parish is happy to welcome non-resident weddings. I planned here many weddings for couples coming from abroad – from UK in particular – celebrated here their wedding.
Here below you can see some weddings I followed.
Floral arrangements at Carciano church – Stresa
As far as the floral arrangement is concerned, Carciano church gives the possibility to use wide spaces around the alter. Bright atmosphere do the rest!
Monika from La Piccola Selva Team gives here some suggestions:
Wooden pulpit is a also a lovely area to decorate as Anna and Marco did for their wedding.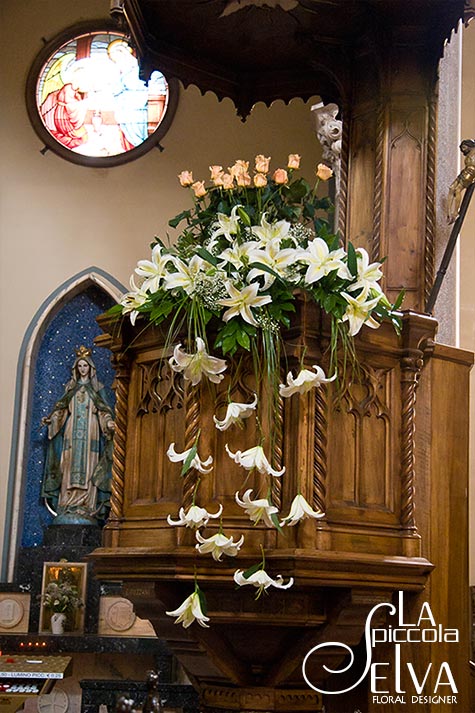 We do not have balusters here but we have a very good big space between the alter and bride and groom's chairs. We can use this big space with many different arrangements. In this page we selected some floral arrangements we did for wedding ceremonies at Carciano Church in Stresa.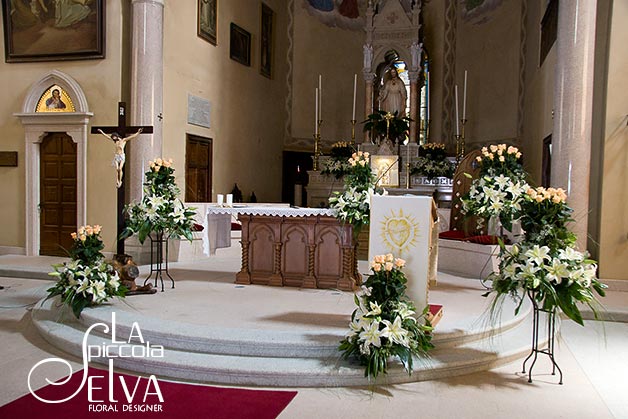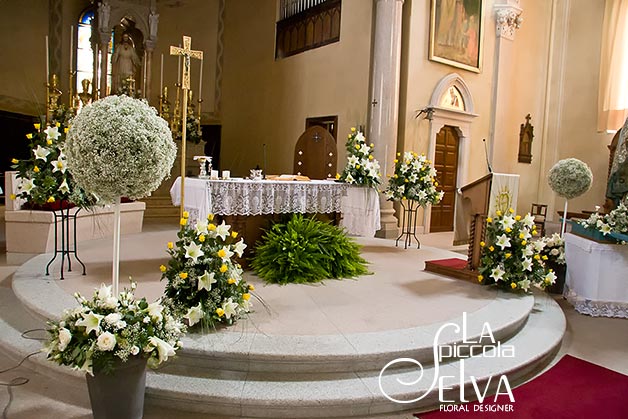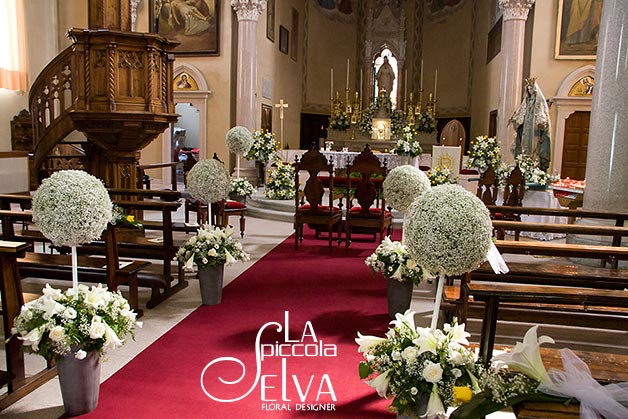 For further information please do not hesitate to ask for information I will be more than happy to help!