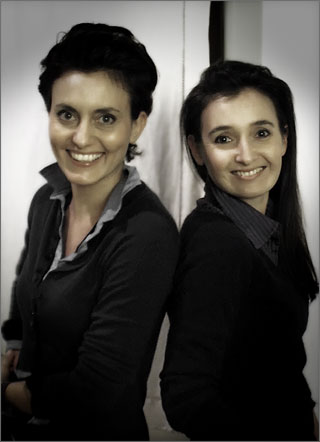 We would love to introduce Angela and Katiuscia, our new wedding planners for Lake Garda.
They joined out Team and we would love to welcome them!
Angela and Katiuscia both work on Veneto region and Lake Garda. They both have a degree in Architecture and Interior Design and both come from this world.
Their background and natural creativity will be at your disposal to create a wonderful scenography, some amazing arrangements and choose little pretty details that will make your wedding just unique!
Moreover their problem solving qualities will be helpful to arrange to a wonderful day on Lake Garda.
Lake Garda is an important destination for weddings in Italy: a wide lake whose distinctive feature is the wonderful panorama immersed in a mild Mediterranean climate all year long, among cypresses, olive and lemon trees and the quaint and colorful borghi overlooking the lake such as Malcesine, Limone, Torri del Benaco, Gardone Riviera, Salò and Isola del Garda: the perfect ingredients for a dream wedding!
Angela and Katiuscia will take you to discover traditions, savors and colors of Veneto region, not only on Lake Garda! They can help and support you for a dream wedding on other wonderful locations such as Venice, Verona and Veneto gorgeous countryside where you could taste some of best wines of Italy.
Welcome on board Angela and Katiuscia!
In these difficult two years, organizing weddings has been complex. Restrictions due to COVID have limited travel and celebrations of any kind. For this reason, many couples have simply decided to organize a romantic getaway, without guests, just the two of them. Just like our spouses, Clémence and Bruno did, a sweet Dutch couple who decided to plan a secret destination elope wedding in Sirmione, Lake Garda.
Our lovely couple Oula and Majd fell in love with Sirmione. They loved the venue where the wedding took place: an ancient villa now a luxury hotel. Its position offers a breathtaking view of Lake Garda. At the same time, its gardens and beautiful halls are a perfect background for a fairytale wedding in Sirmione.
If you are looking for a romantic elope on Lake Garda, we highly recommend Isola del Garda. Its beauty and the breathtaking view over the lake are absolutely an unforgettable frame for your special day.
We are happy to suggest you a special package "Elope at the Island" so you can easily enjoy your stress-free experience.
Meeting Lauren and Isaac on Lake Garda was beautiful! Last October, they flew to Italy for their romantic elope in fall on Lake Garda. They chose for their special day Isola del Garda. They were so excited, mainly because they never have seen the lake and the wedding venue before. It was a day with many surprises.
Do you want a panoramic view for your destination wedding on Lake Garda? We are telling Nicole and Sascha's wedding story. They chose and outdoor ceremony in a garden at a tower villa. For their reception they hosted a delicious Italian dinner served on round tables full of flowers. A wonderful sunset on Lake Garda was the beginning of a great night with dances up to late at night.
It is difficult to finding the words to describe an enchanting event as Hadeel and Khalil's wedding! Isola del Garda has a perfect neo gothic scenario, the villa and its gardens are simply amazing. Bride and groom flew from US to enjoy an luxury wedding on Isola del Garda and experience traditional Italian life style.
If you are looking for a special experience for the most important day of your life, a wedding in Venice can be a once-in-a-lifetime opportunity. Ancient palaces along Canal Grande, majestic bridges, tight canals, countless art treasures and its rich history and culture, can be the ideal background to your wedding in Venice!
A wonderful spot for an intimate wedding: Malcesine Castle. Lachlan and Narelle chose it for their special day in Italy. A wonderful experience in Malcesine village with a ceremony on top of a terrace, wedding photos to follow in the village and a fine dinner in a lovely restaurant overlooking Lake Garda.