oday we are pleased to tell you about a wonderful
deep blue themed wedding in Stresa
.
We are talking about wonderful venues: Church of Carciano in Stresa, wonderful
Belle Epoque atmosphere
at Hotel Regina Palace and some lovely deep blue flowers decorations created by my colleague
Monika
– from
La Piccola Selva Floral Designer
.
We are talking about Noelia and Thomas' wedding.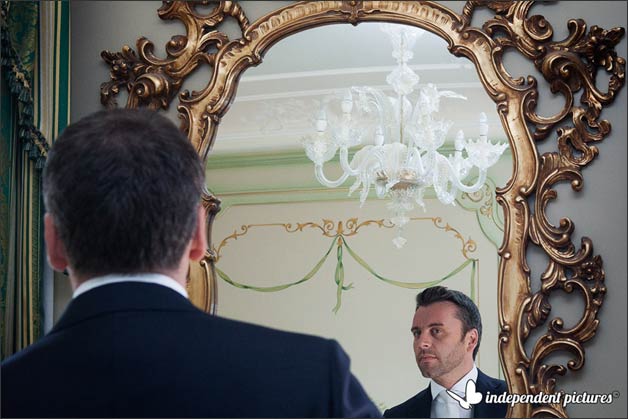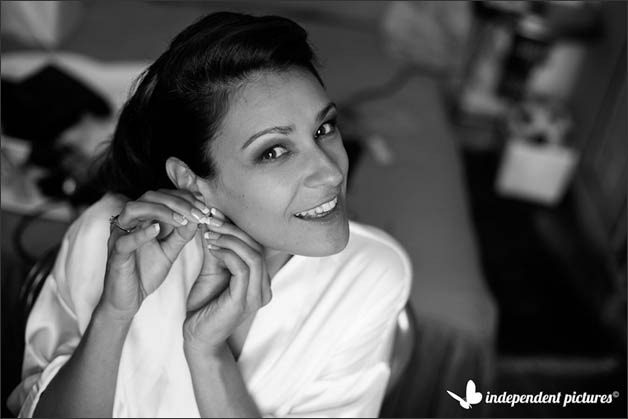 Noelia is English with Portuguese heritage and Thomas is Italian living and working abroad.
Their wedding was simply amazing. Guests coming from all over the world joined the celebrations. Their party was a mix of cultures, languages and customs. In a wonderful harmony.
Have a look to amazing pictures taken by Independent Pictures team!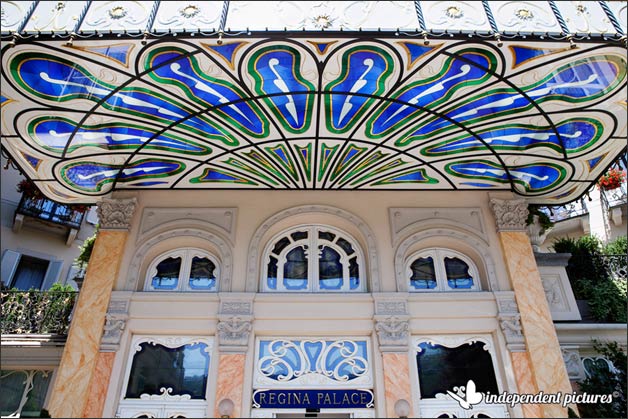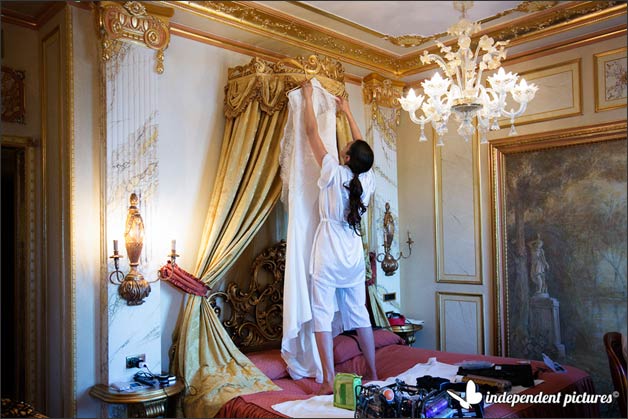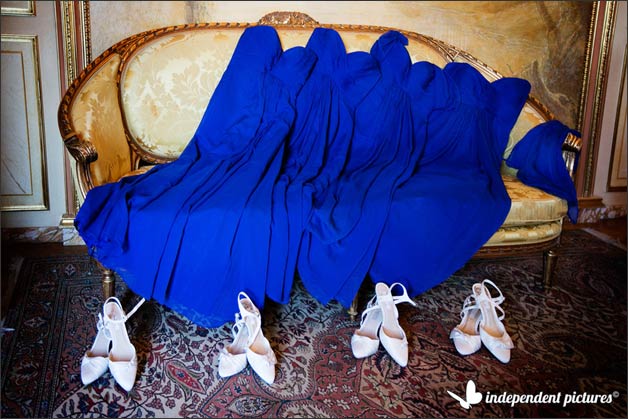 As main theme for the wedding Noelia and Thomas chose "the world". It could not be different with all guests coming from everywhere! Noelia wanted white and deep blue as main colours. Her aim was creating an elegant but also joyful effect that you can appreciate in the floral decorations at the church, in bridal bouquet and on lovely bridesmaids' dresses.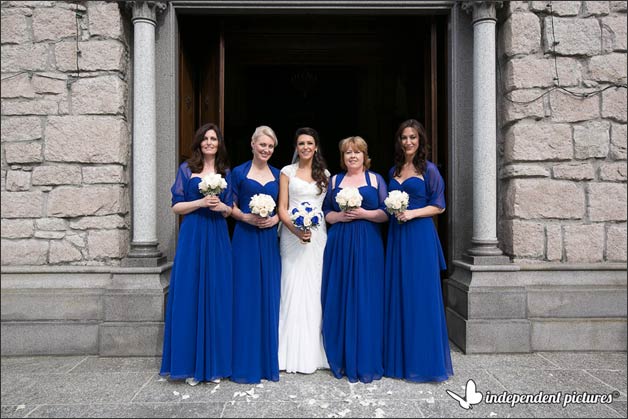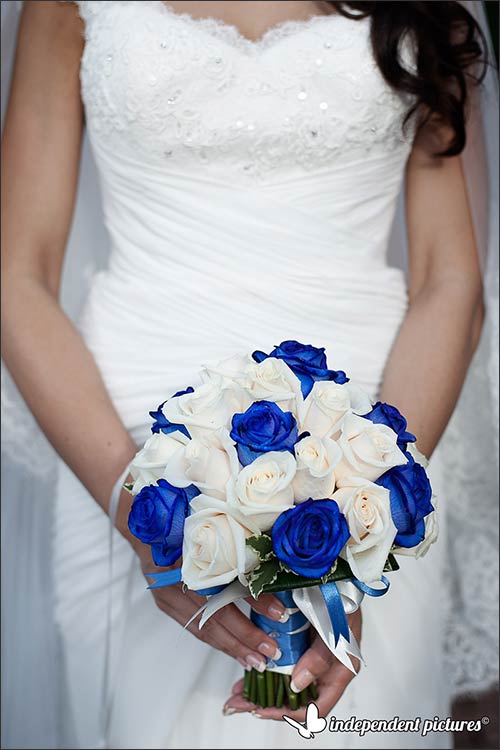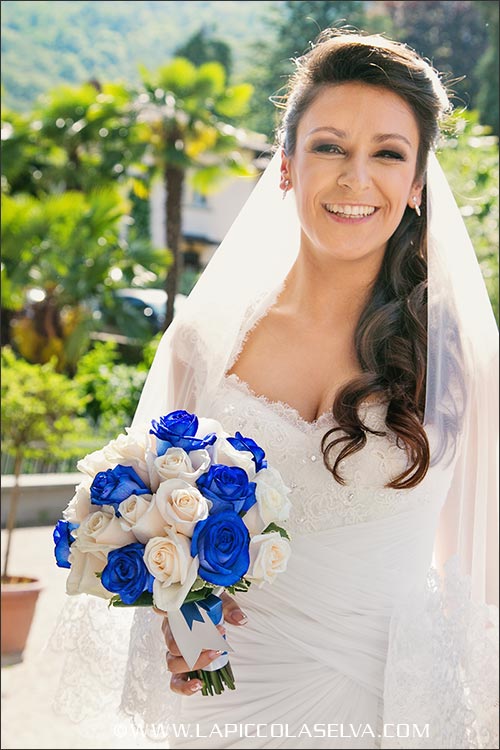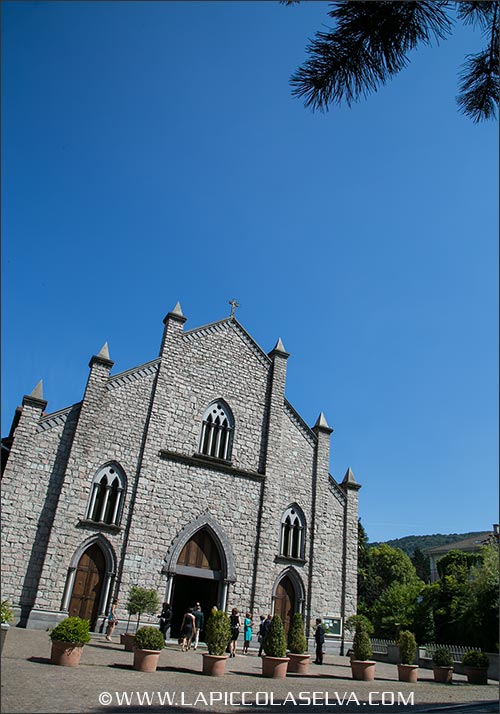 For Church of Carciano – Stresa – floral decorations we opted for blue Delphinium to give a light touch of blue to compositions. We used big Casablanca lilium and lysiathus for the white accent.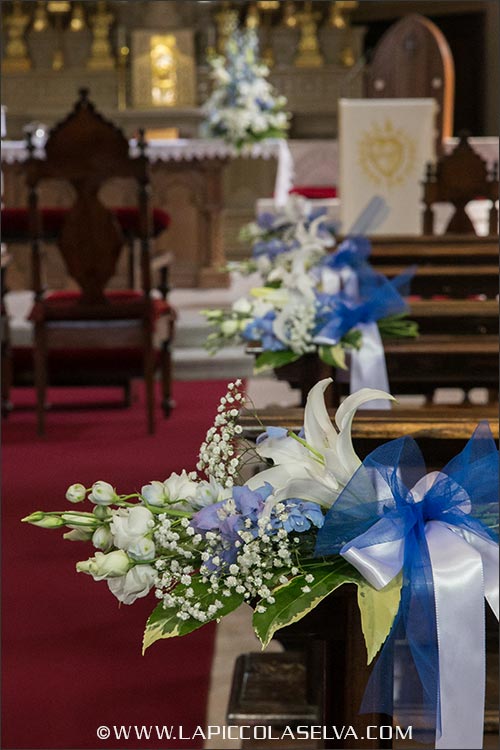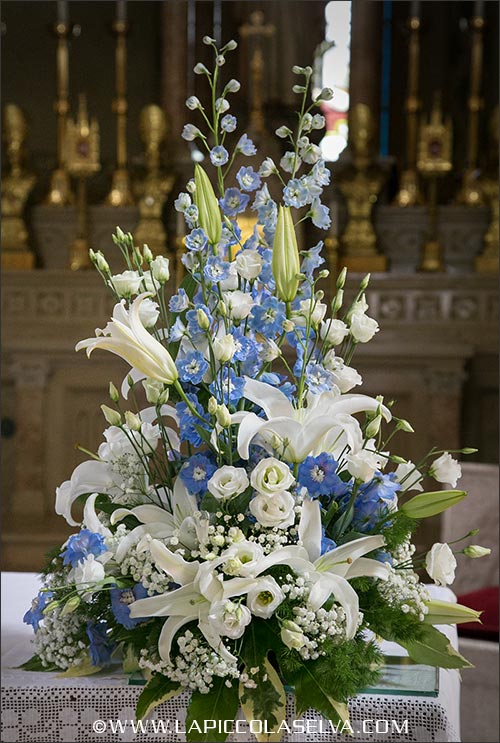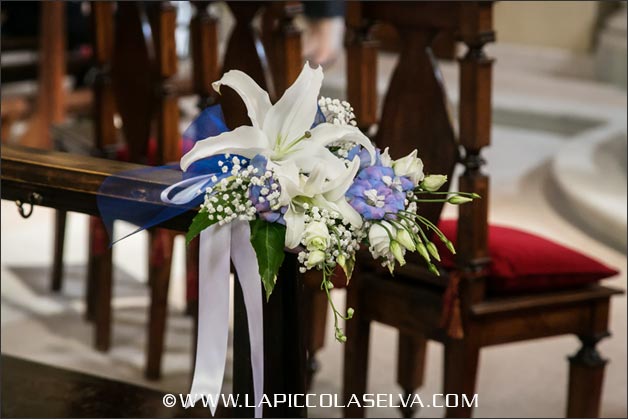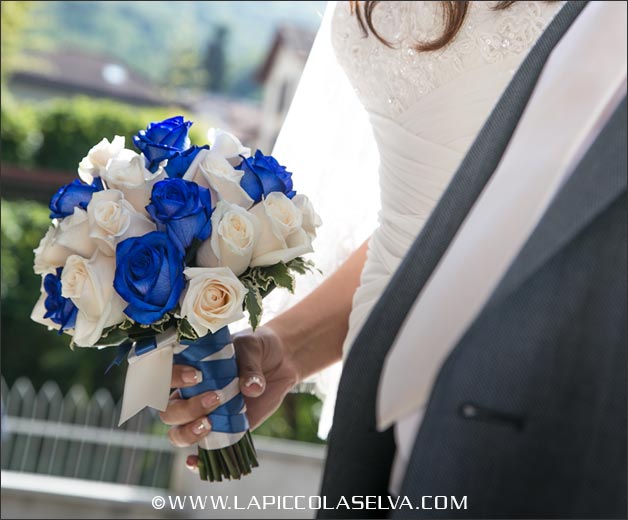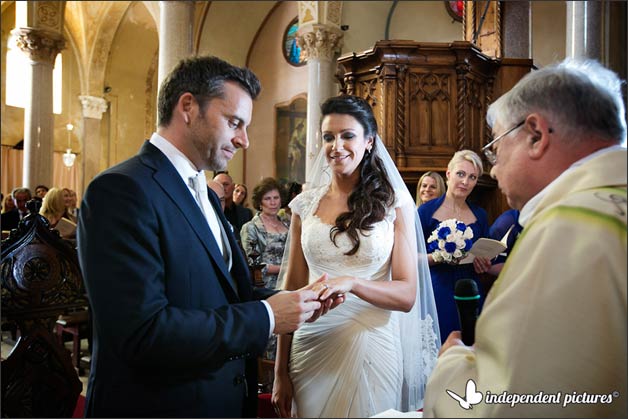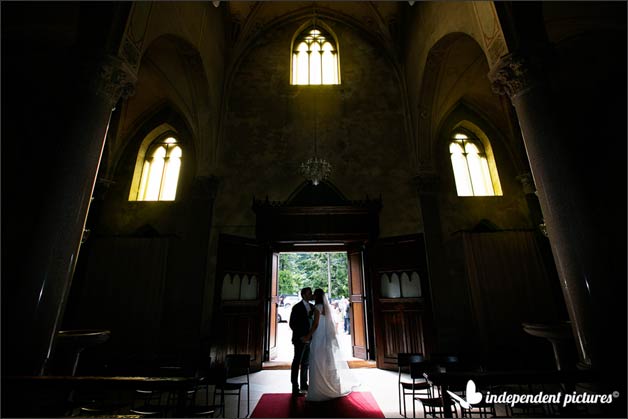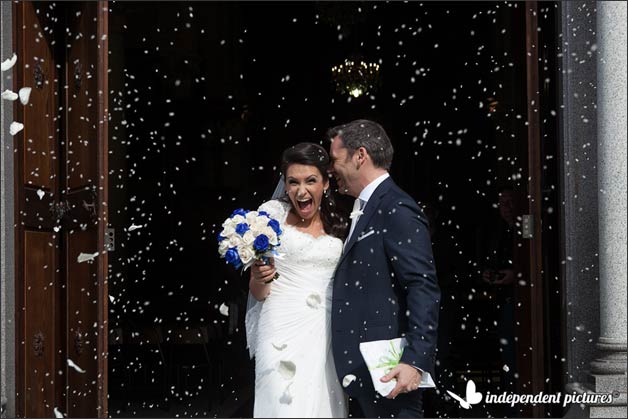 After a moving ceremony in Carciano church and a short photo session on Stresa promenade, bride and groom reached their guests in the garden of Hotel Regina Palace. A rich aperitif was waiting for them. Elegant room indoor was then ready to host the seated reception.
They did not choose Hotel Regina Palace by chance! It was just here that some months prior to the wedding, Thomas and Noelia got engaged!
So romantic!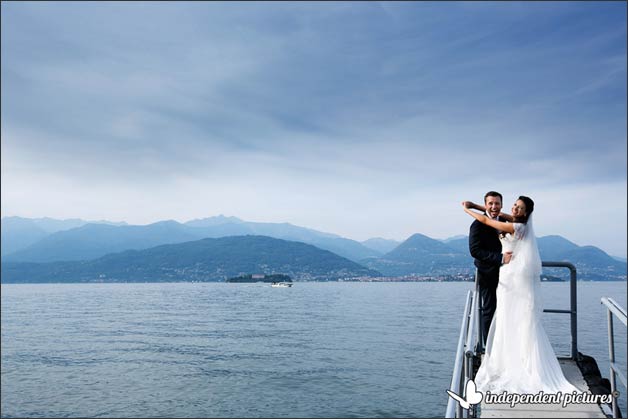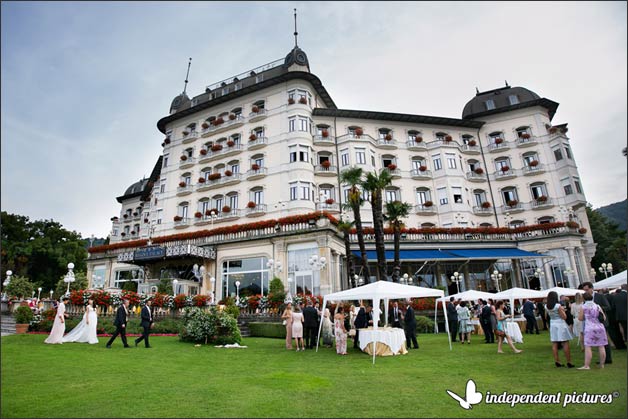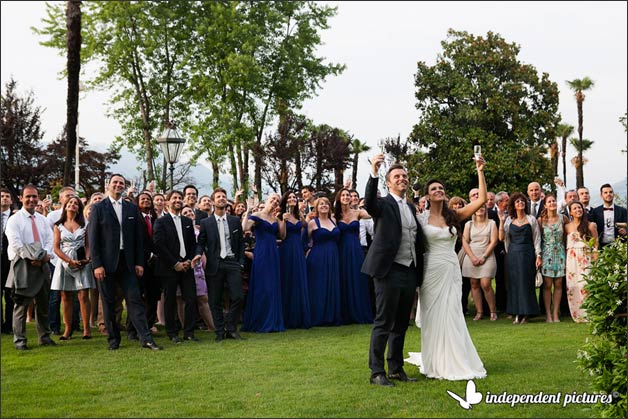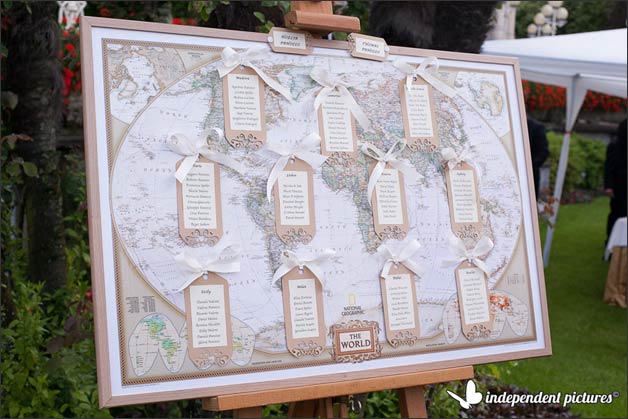 Main room at Regina Palace is wide, rich and elegant full of Belle Epoque details. For this reason we opted for light colours for the centrepieces taking of deep blue.
Have a look to the floral composition at bride and groom's table. A real masterpieces created by Monika! As usual a natural, harmonic style is the keyword. Just elegant and fine without any excesses.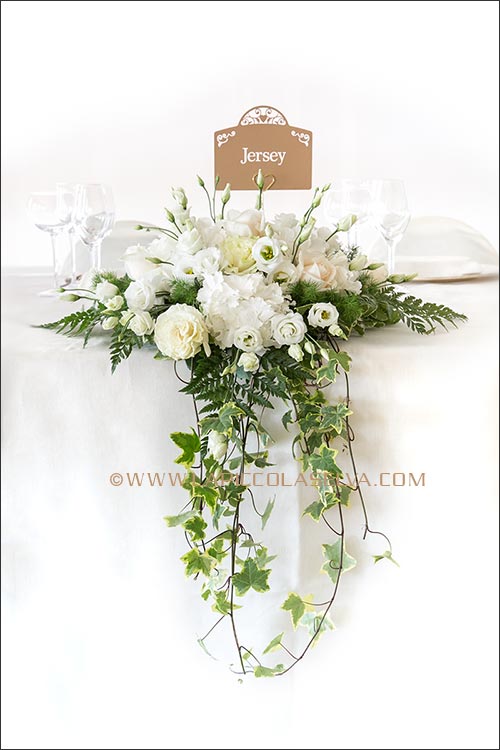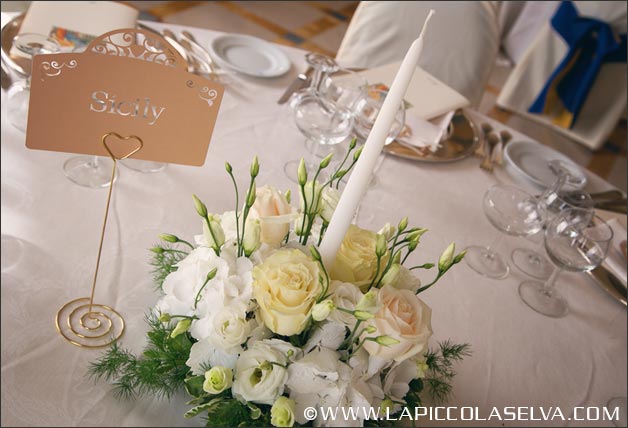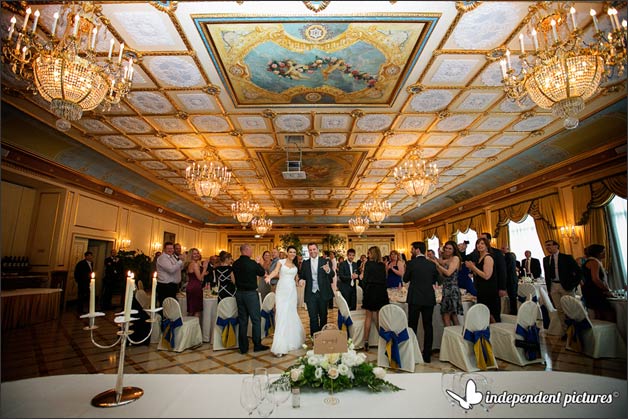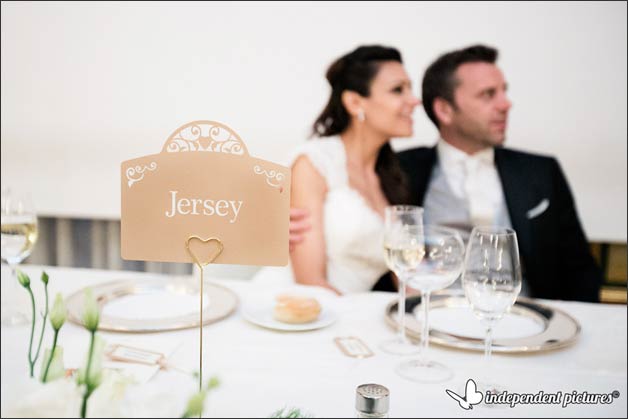 Party to follow saw dances, party dresses and lot of fun! All guests were involved! Toast and wedding cake cut and a romantic shot at sunset on Lake Maggiore closed a real unforgettable day!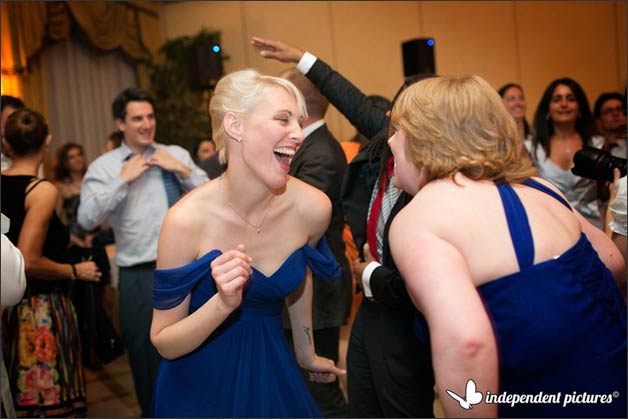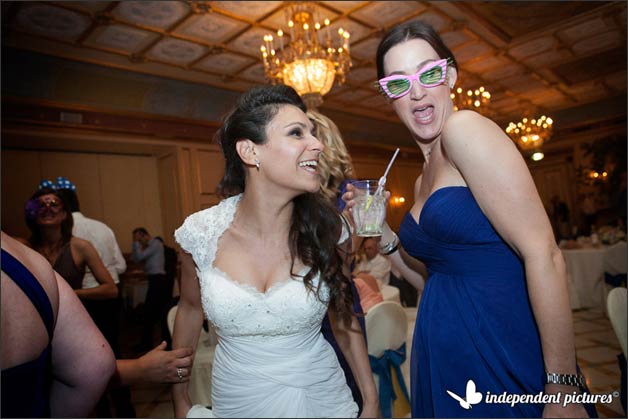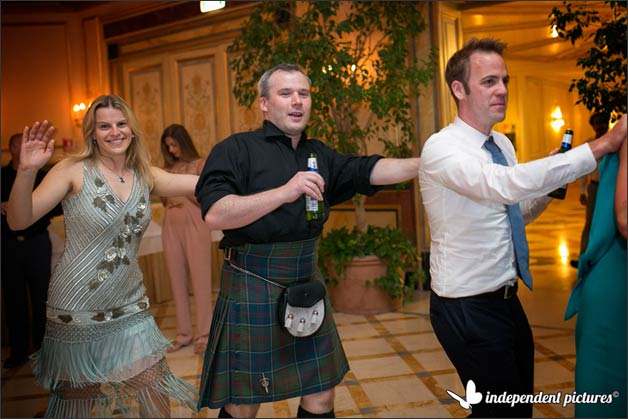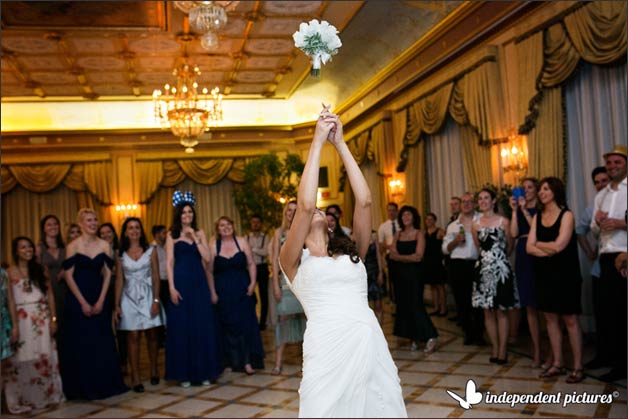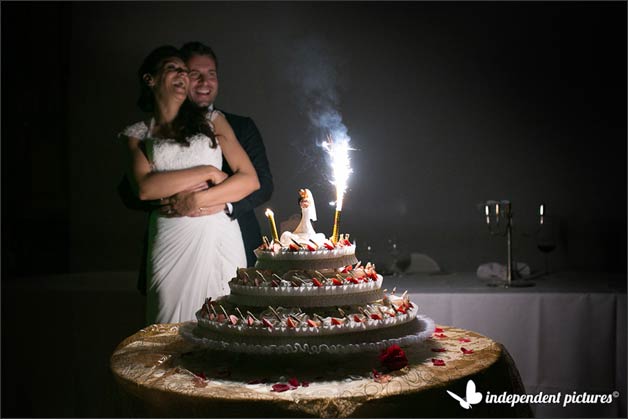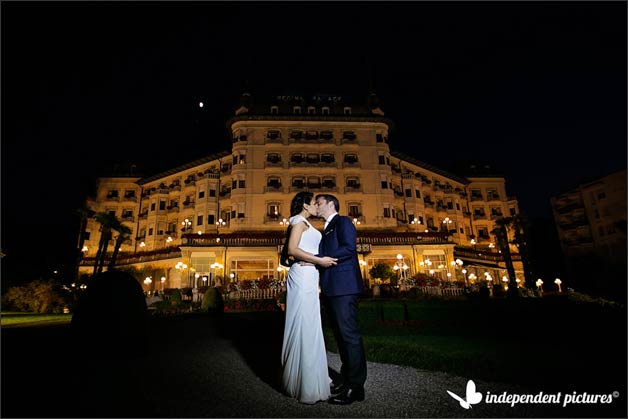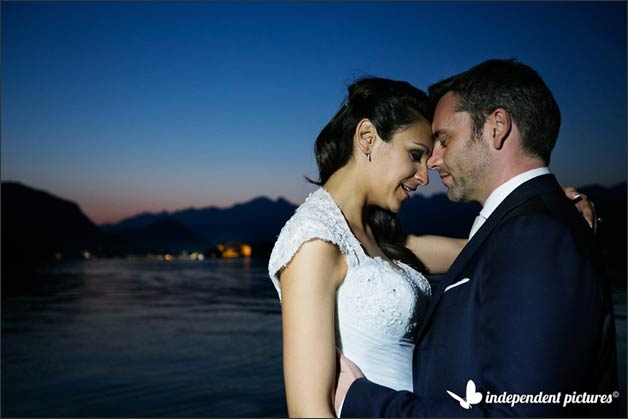 A very special thanks to Independent Pictures team for providing in no time these wonderful pictures! A great thanks to Noelia and Thomas for choosing us for their floral decorations for their special wedding in Stresa!
ogether with Monika,
Paola
is
La Piccola Selva floral designer
. She is part of La Piccola Selva team who are specialized in floral arrangements and lovely bridal bouquets on Lake Orta and Lake Maggiore.
After her graduation in English language her passion for nature and flowers brought her to a long and successful career in floral design.
Thanks to her long experience and creativity Paola will be able and happy to suggest you best flowers, color, details, shapes and styles that could match your tastes and ideas.
She will be able to add a final touch that could turn your wedding in an even more special day!