'm really pleased to post on our pages one of the wedding I loved to plan last summer:
Kelly and Mark's garden style wedding on Lake Maggiore
.
A wonderful
Roman Catholic ceremony on Borromeo Islands
and a romantic
garden style reception
at Villa Rusconi Clerici just by the lake shores!
A dreamy sunny day of summer for a wonderful couple!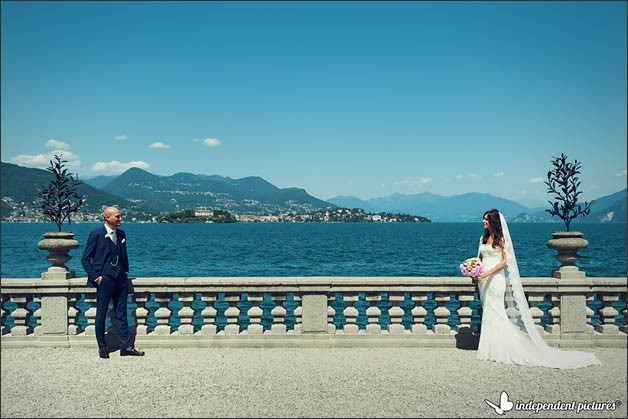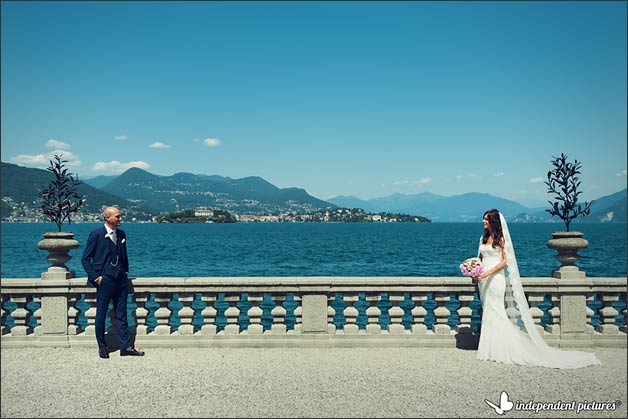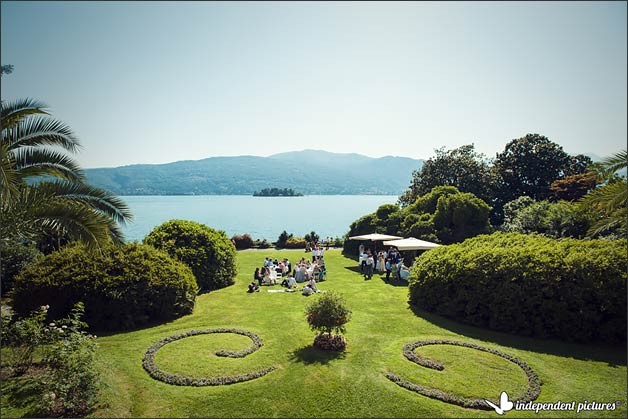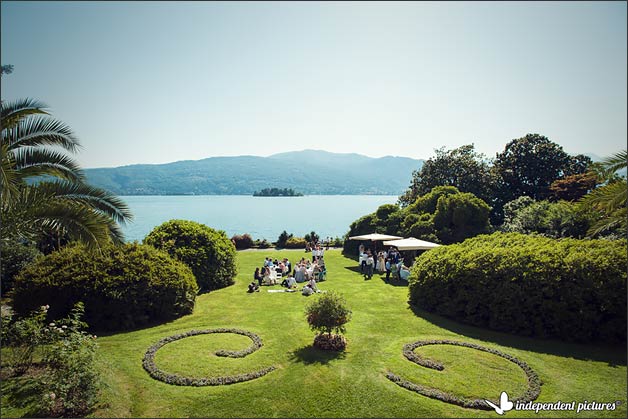 This is also a special wedding for Italian Wedding Company!
It was published on Grace Ormonde Wedding Style Magazine and a picture take from this wedding won Belief IWP Awards 1st Edition last summer.
A very special thanks to Independent Pictures team who took wonderful shots of this event. Kelly and Mark loved their work!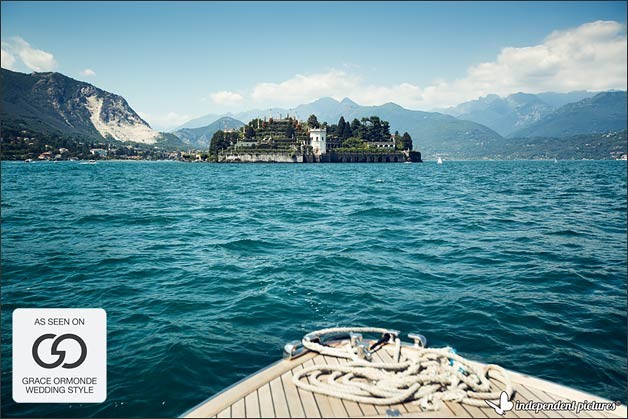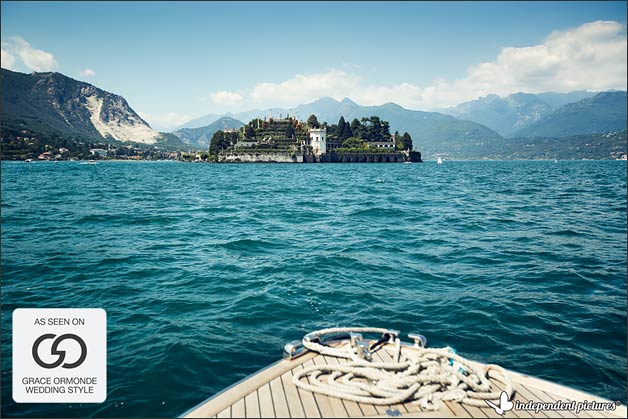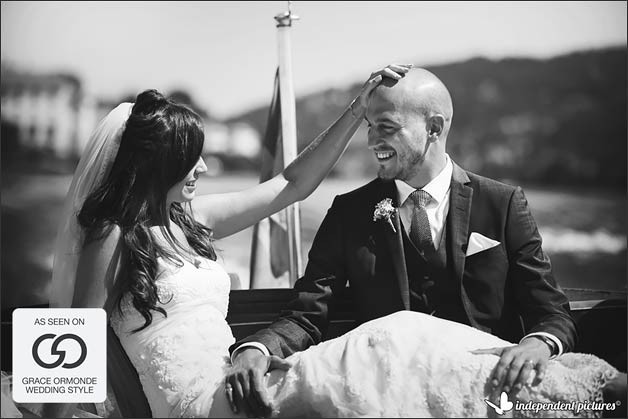 Getting reading in Stresa with a magic view over Lake Maggiore
I had the chance to meet Kelly and Mark more than than one year and a half ago.
They fell in love with Lake Maggiore and they decided that their wedding should be planned there. Since our first meeting we have been through many emails and some meetings and we also had the chance to know each other quite well.
I had the luck to know Kelly and Mark's wonderful personalities. Kelly is a wonderful lady inside and outside. She is pretty but also generous, caring, understanding just simply lovely. Mark is confident and very determinate… in a wonderful way. He is strong and passionate… well he has Italian heritage after all!
Meeting them and working with and for them, meeting their families and friends was more than work… was a pleasure and honour!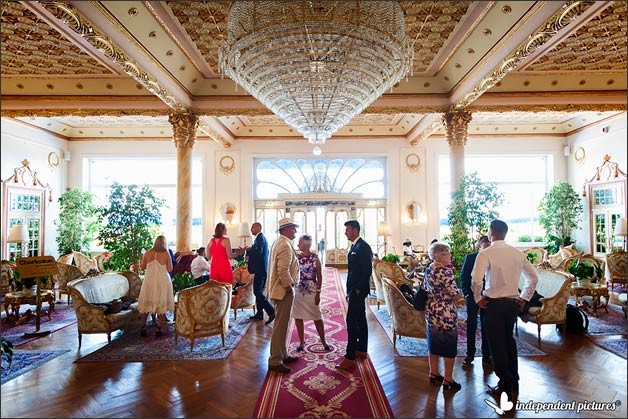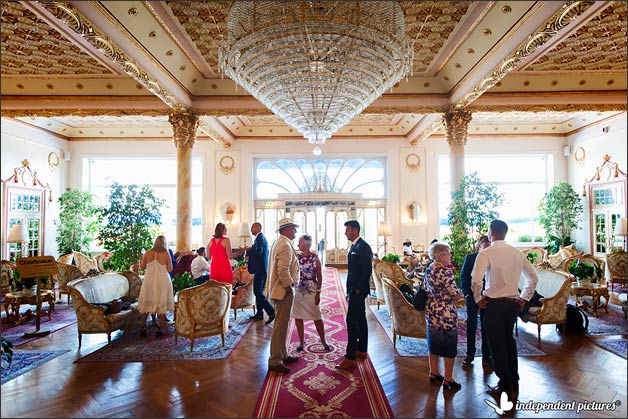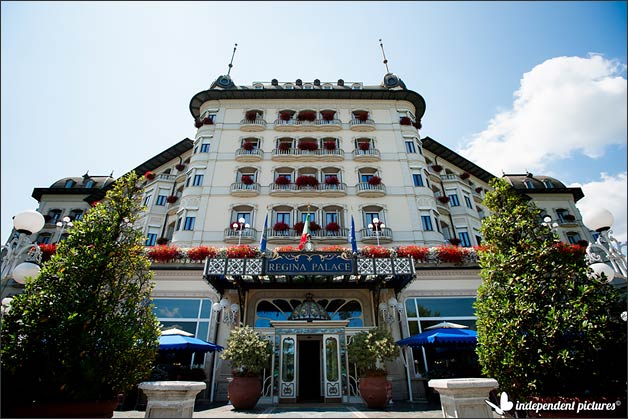 Kelly and Mark decided to get ready in Stresa in one of the leading hotels overlooking Lake Maggiore and wonderful Borromeo Islands.
Kelly works for Bobbi Brown cosmetics so she was able to do her wonderful make up and hair do and not only! She made all her ladies' make up… on her wedding day… can you believe it? Just a lovely gesture from her!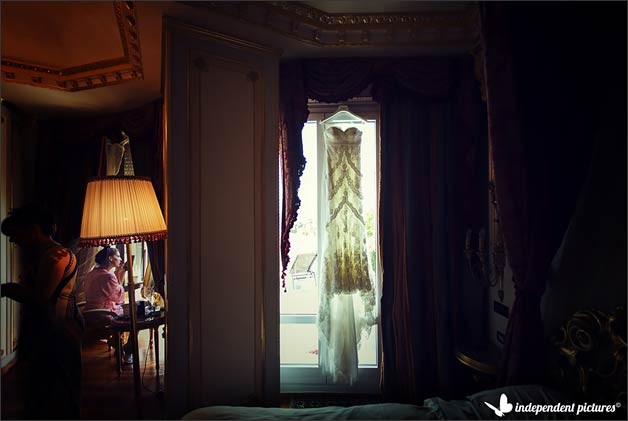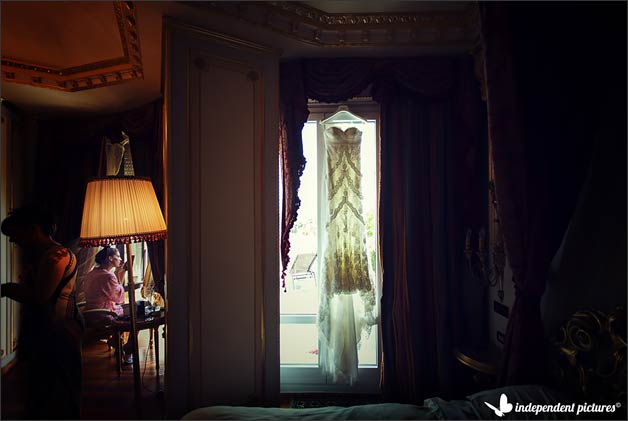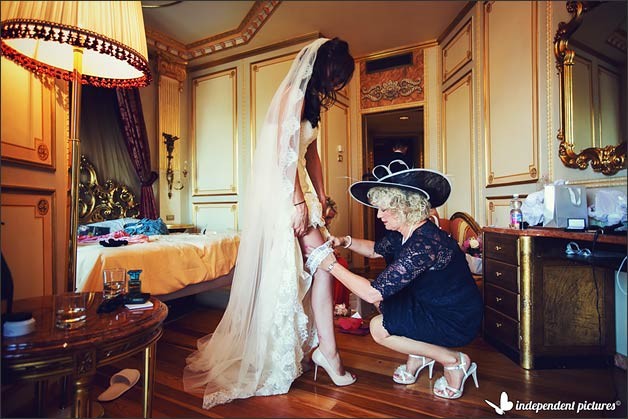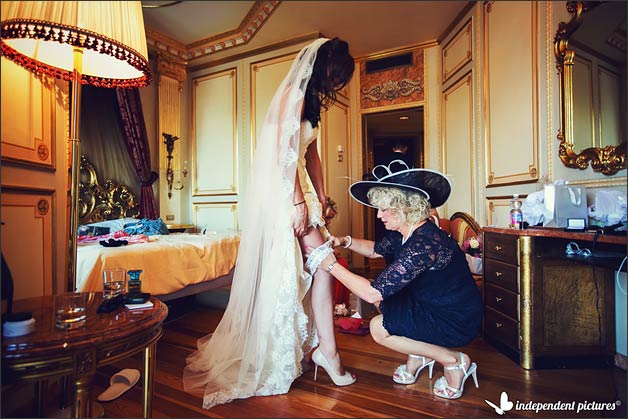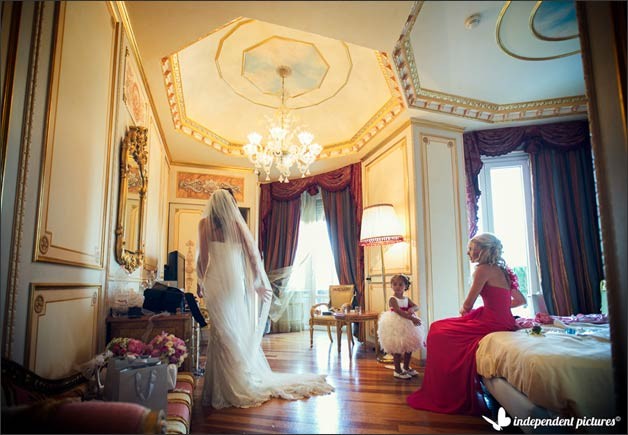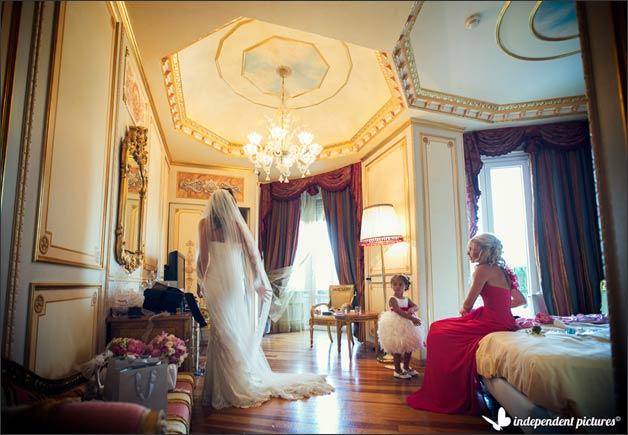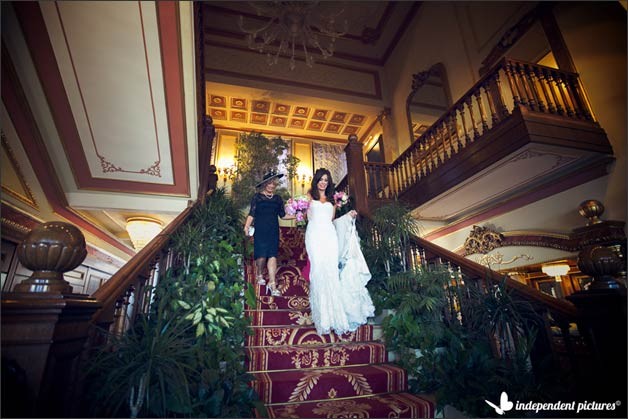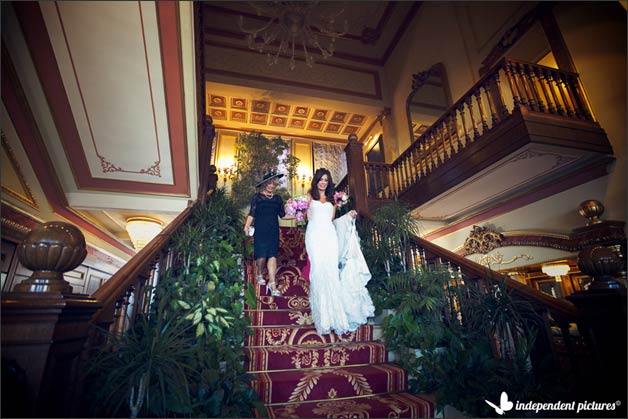 At the right time boys met in the lobby of the hotel for a couple of drinks and to welcome all guests waiting to board on a motorboat to be transferred on Isola Bella, one of the most beautiful islands of Borromeo archipelagos for a moving Roman Catholic ceremony.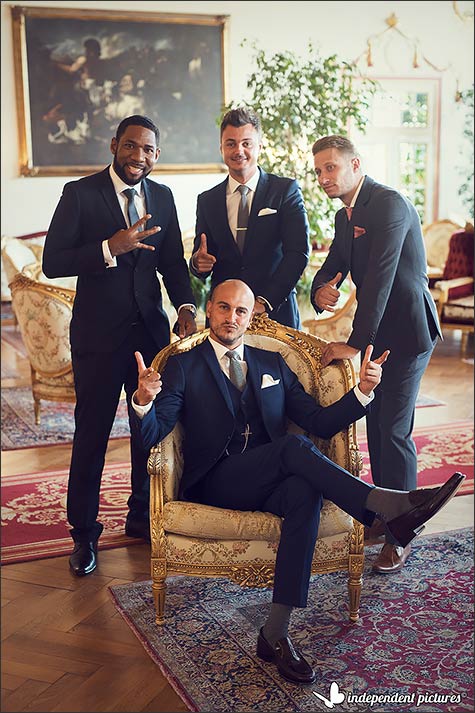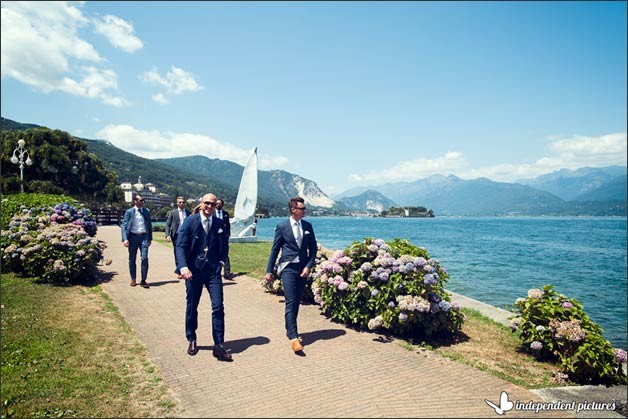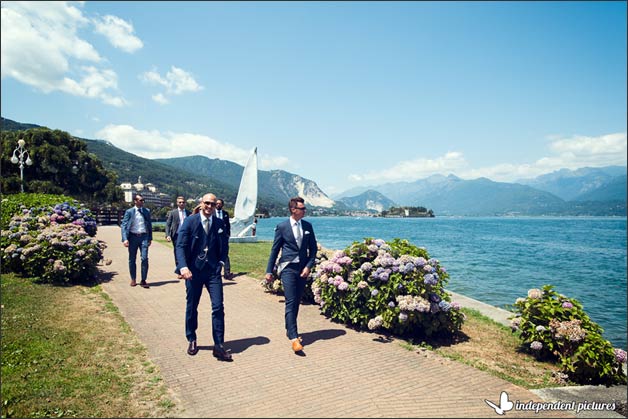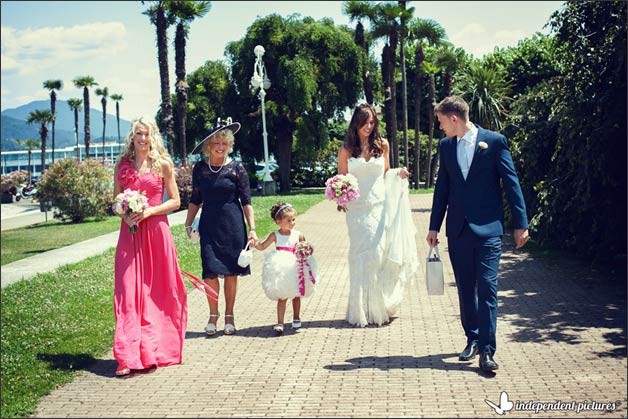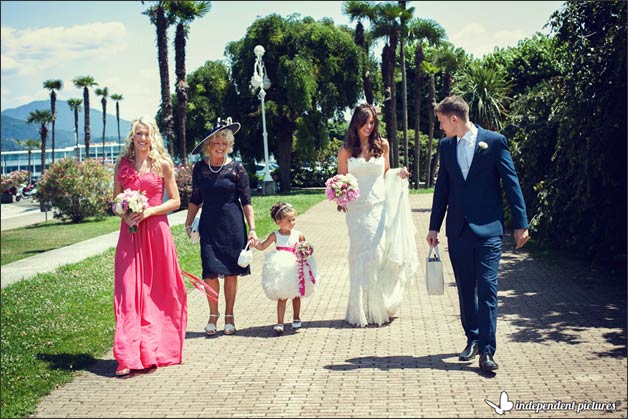 A Roman Catholic Ceremony on Isola Bella – Borromeo Islands
Once all guests were at the church and Mark and his groomsmen too, Kelly was on her boat to reach Isola Bella too.
Kelly was simply stunning in her bridal dress with laces and a some feathers on bustier that made it incredibly charming and chic!
She wore loose hair and a wonderful deep pink garden style bouquet matching all other floral decorations inside the church and at reception venue.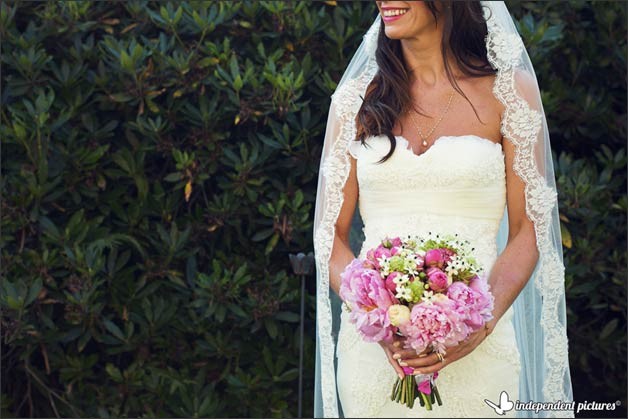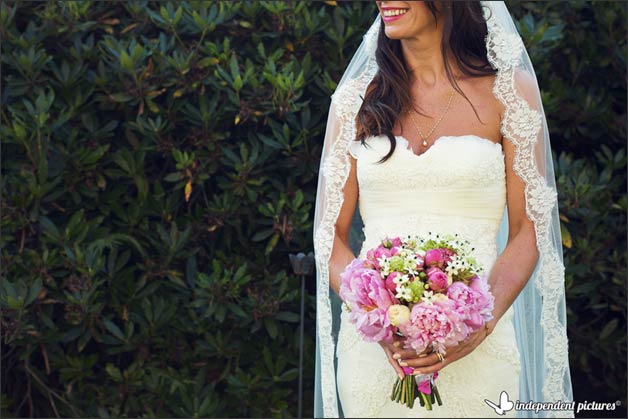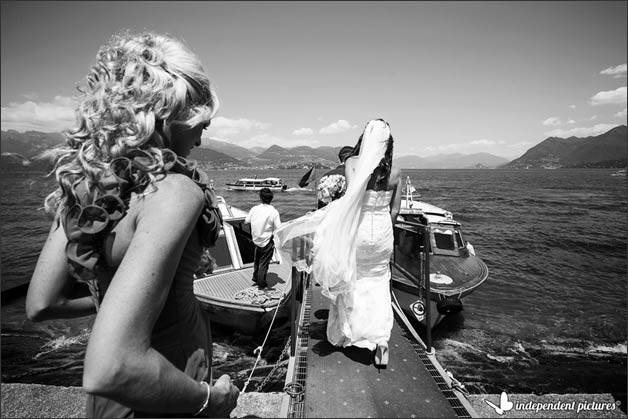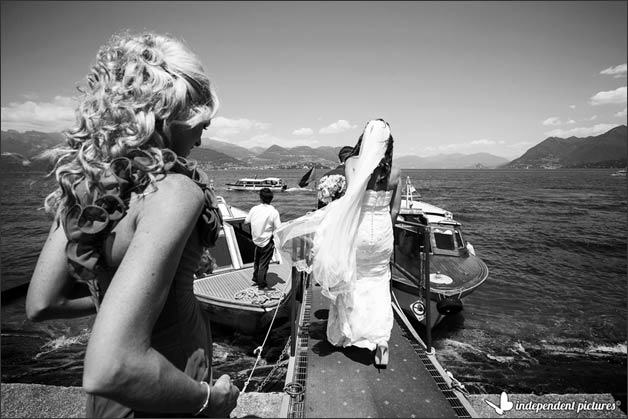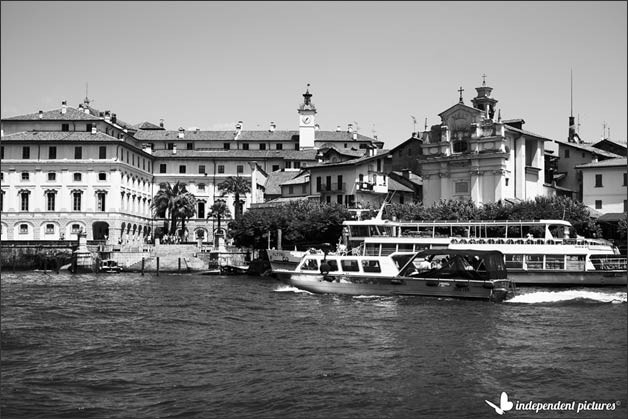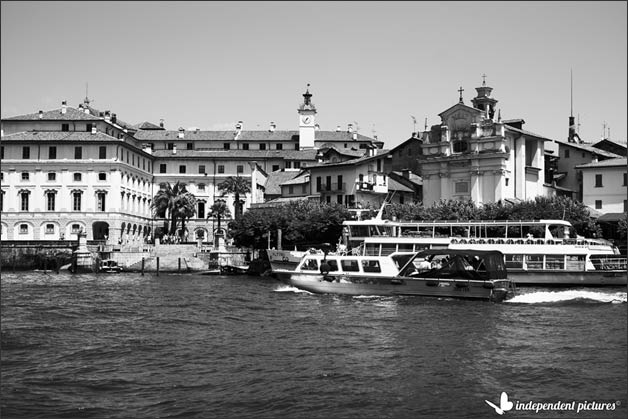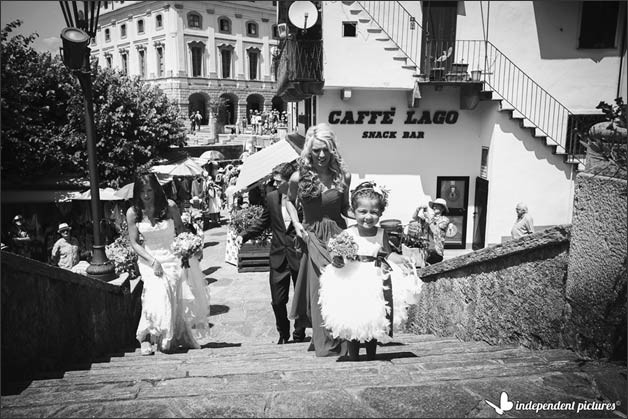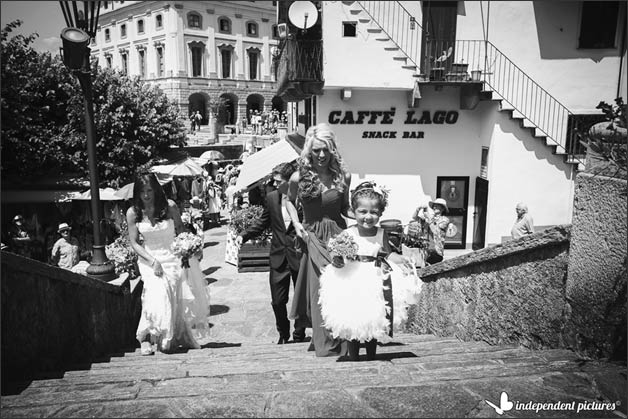 Mark was nervous but excited as you can see in one Belief IWP Award 1sr Edition winning photo!
When Kelly arrived he melt down. Ceremony was moving and romantic accompanied by the sound of a lovely violin soloist.
After the ceremony guests cheered bride and groom the Italian way: they go out of the church before them, waiting for the newly wed and tossing to them traditional rice with petals as good luck wish!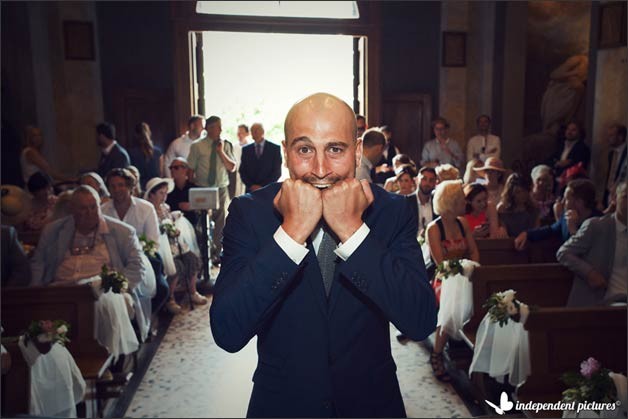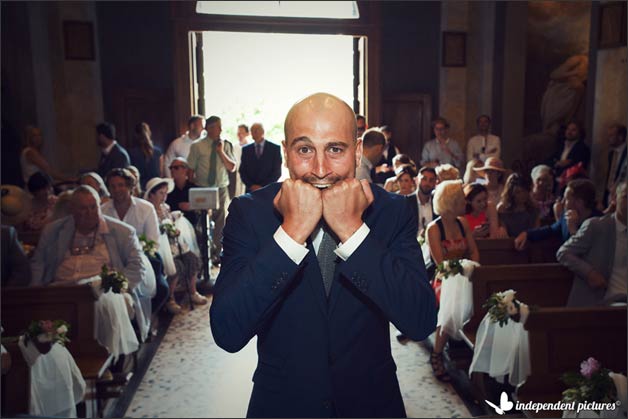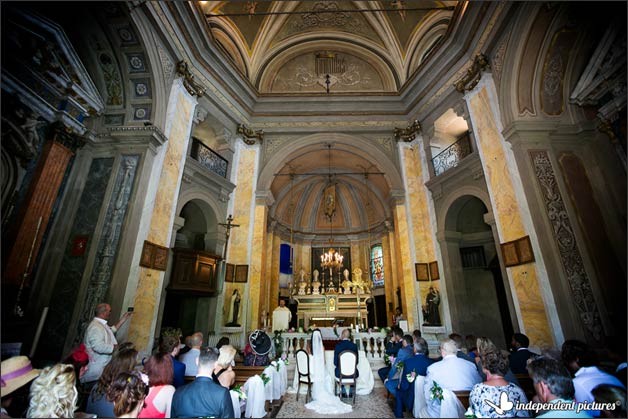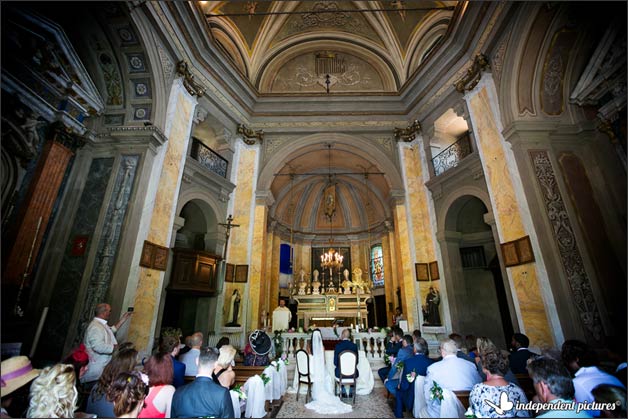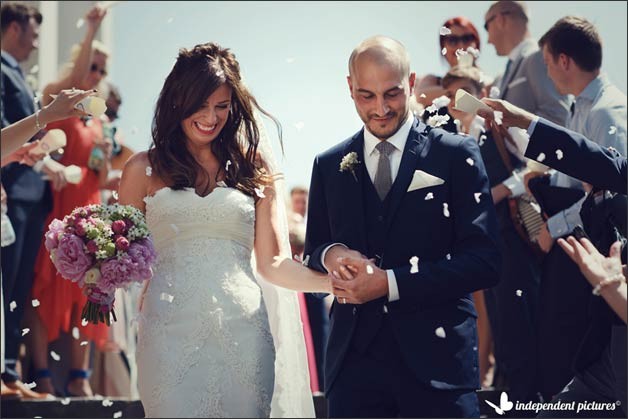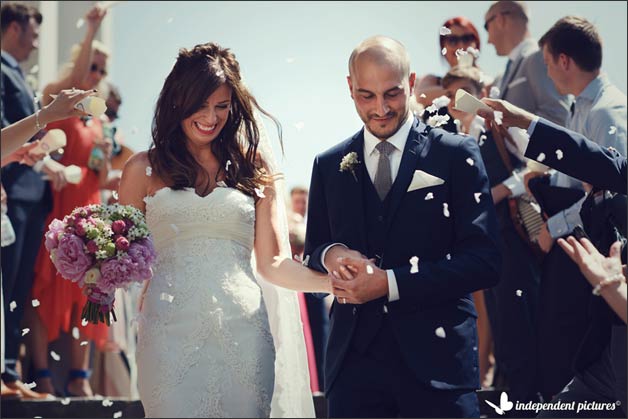 Boat tour on Lake Maggiore and wonderful wedding photos on Isola Bella
After the ceremony all guests boarded on motorboats to reach reception venue while Mark and Kelly had the chance to enjoy a little time just for their own.
They had a lovely walk on Isola Bella with Andrea and Francesco from Independent Pictures team. Photographers made them feel very comfortable and final result of their wedding photos is just stunning! They really had a great fun!
Side of the Botanic gardens, Isola Bella offers great spots for romantic wedding photos… have a look at them!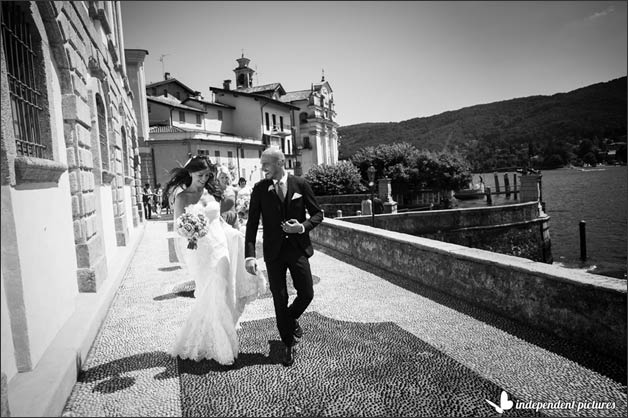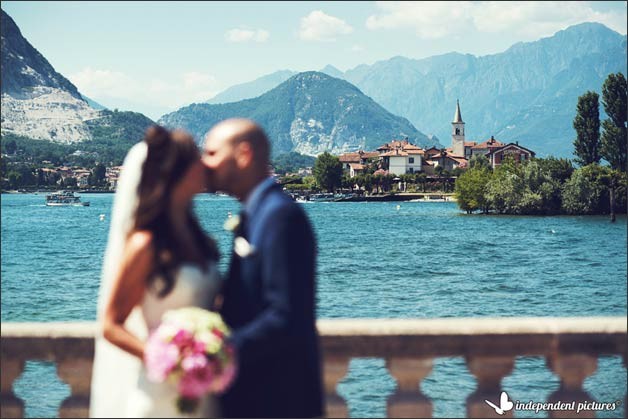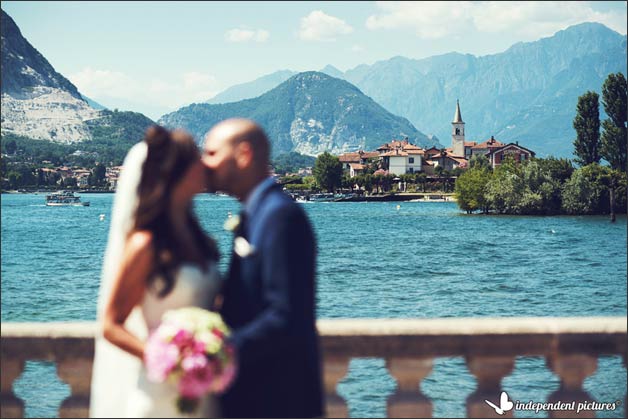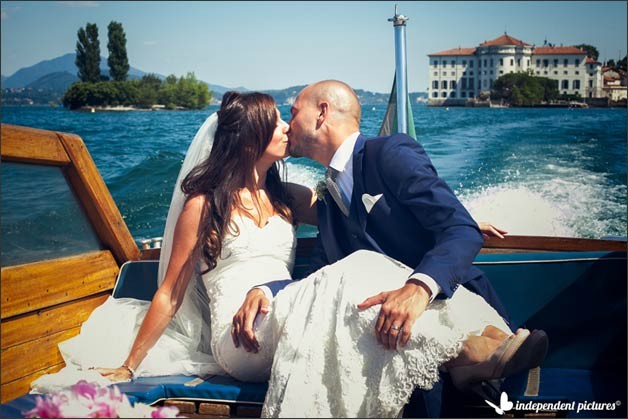 A garden style reception at Villa Rusconi Clerici by Lake Maggiore shores
When Mark and kelly reached Villa Rusconi Clerici all their guests were waiting for them. They all had a relaxing time in the gardens of the villa enjoying a rich aperitif by the shores of Lake Maggiore.
A wonderful sunny day of July made the day even more perfect!
Before sunset Independent Pictures team took the chance to take some other lovely photos of wonderful bride and groom and then it was dinner time!
All group enjoyed a gourmand Italian style dinner under the pavilion of the villa. It was embellished with gardens style fairy lights with bulbs. The perfect atmosphere for a wedding reception by the Lake in a lovely garden.
On the tables Kelly wanted pink and white flowers in glass vases with a bell-shaped top.
At the entrance of the pavilion Mark and Kelly placed many polaroid pictures prorating them in the best, most joyful and funniest moments of their love story.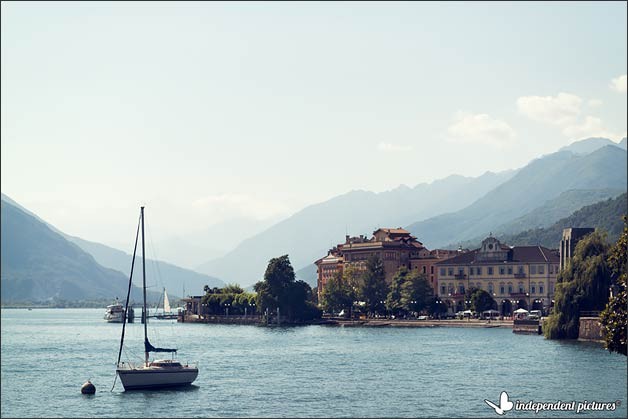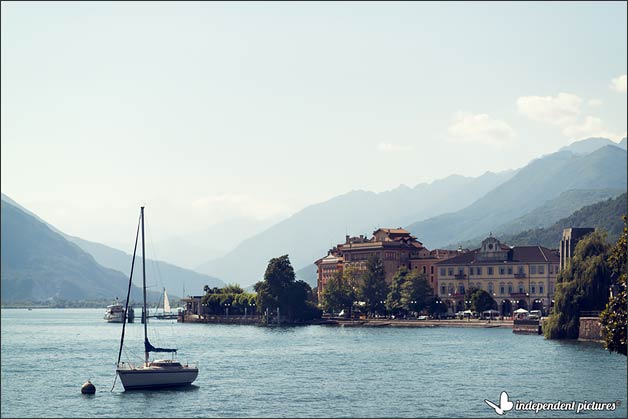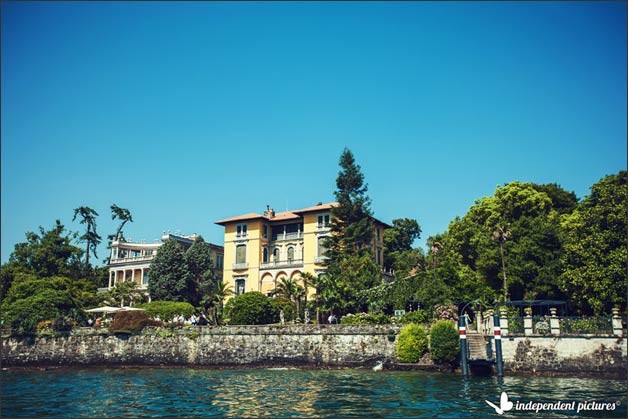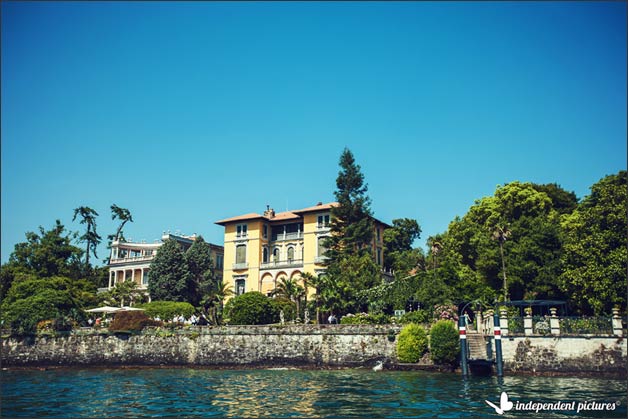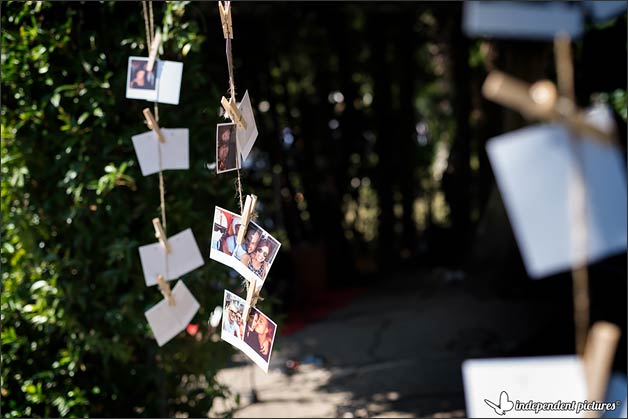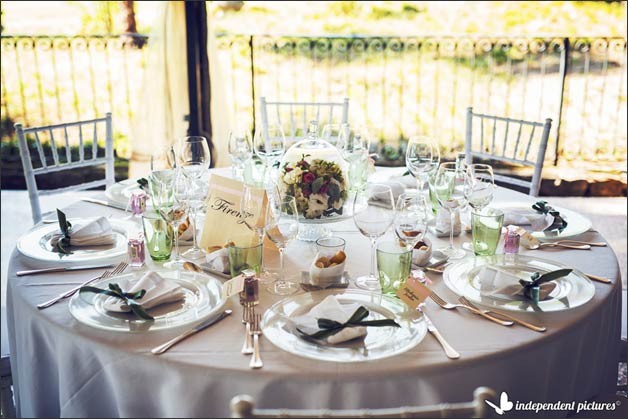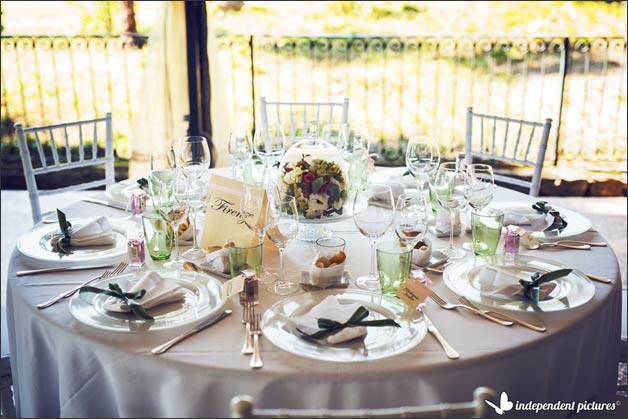 We cannot forget tables decor and wedding stationary!
Table plan was created on a vintage garden style window with all tables and guests' names written on embellished with a floral garland and lanterns.
Guests' favours were little bottles of grappa (a strong Italian liquor) for men and a Joe Malone perfume miniature for ladies. Isn't it so chic?
Tables were named by Italian cities and regions Kelly and Mark loved.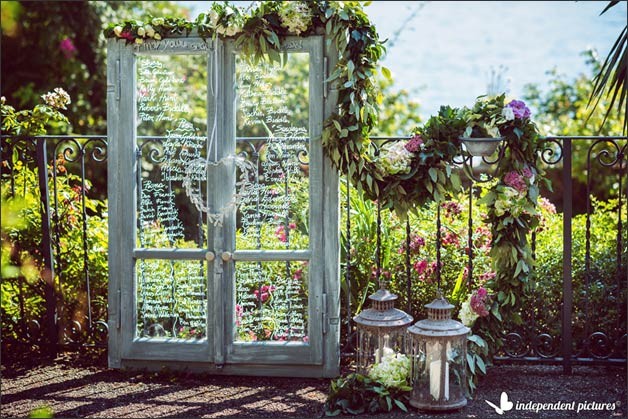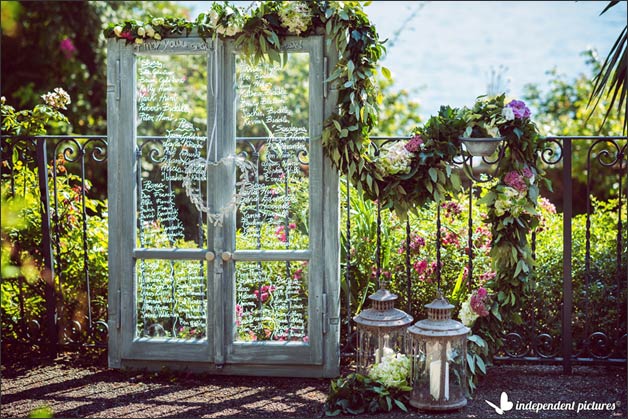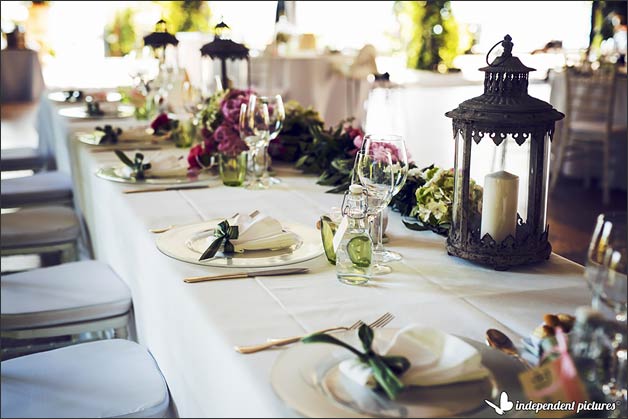 Some great music for a wonderful wedding party on Lake Maggiore
During the aperitif and wedding reception a great band coming directly from UK played for the group.
Leading singer was Nikitta Angus one of the finalist of 3rd Edition X Factor UK.
Such a great voice and a great show.
Everybody loved the music!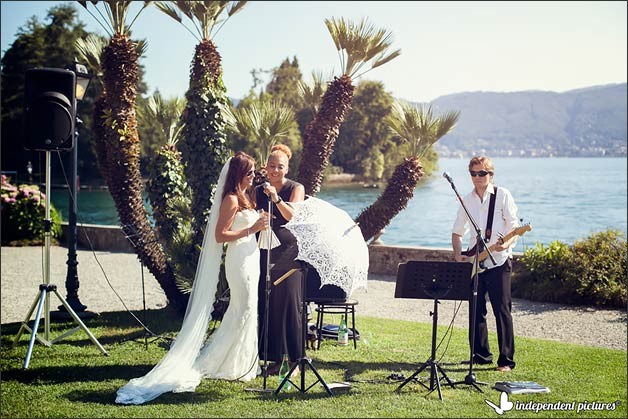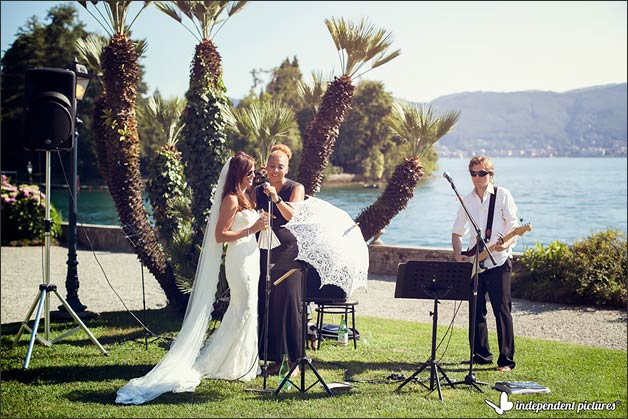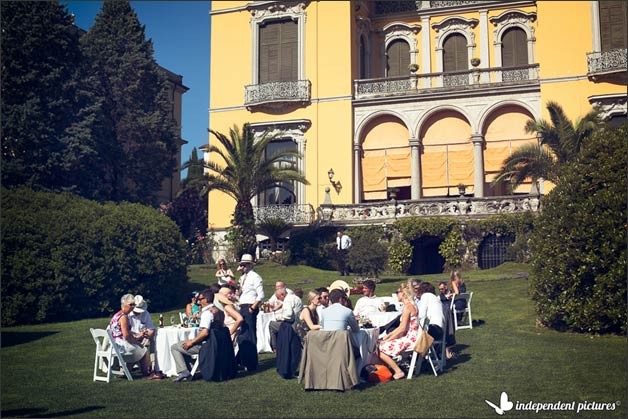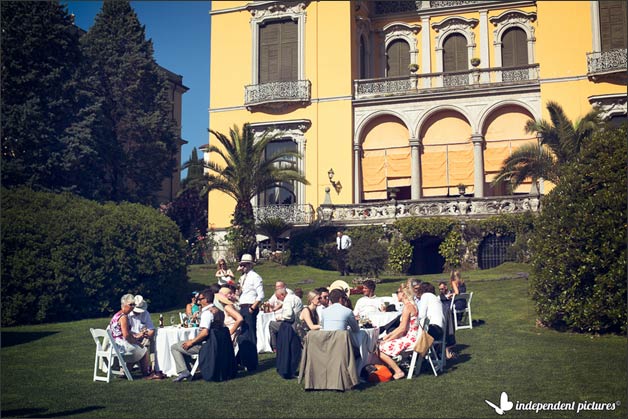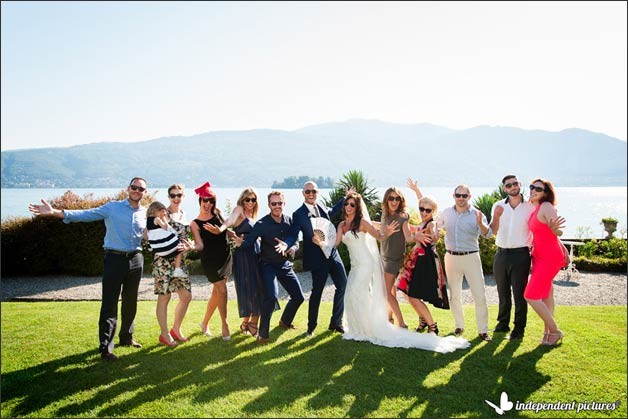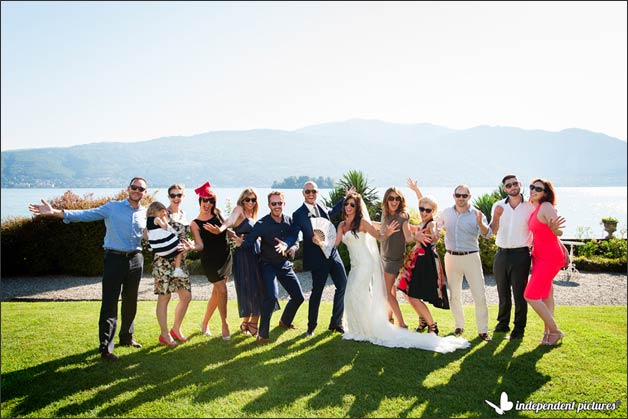 They created a great background for the wedding cake cut moment.
A delicious wedding cake made with sponge cake, cream and wild berries.
Newlyweds' first dance was planned just after it and soon all guests joined them, they could not resist to such a great music played by the band.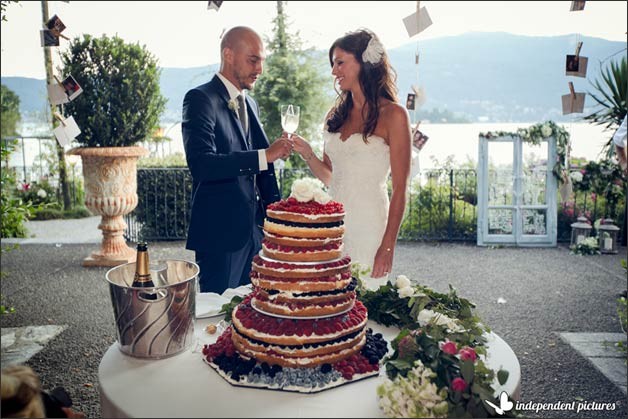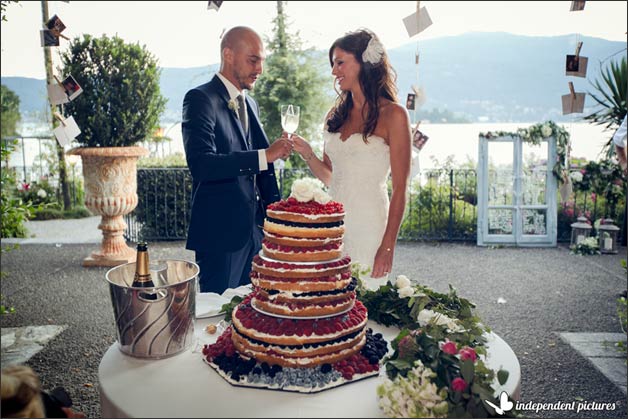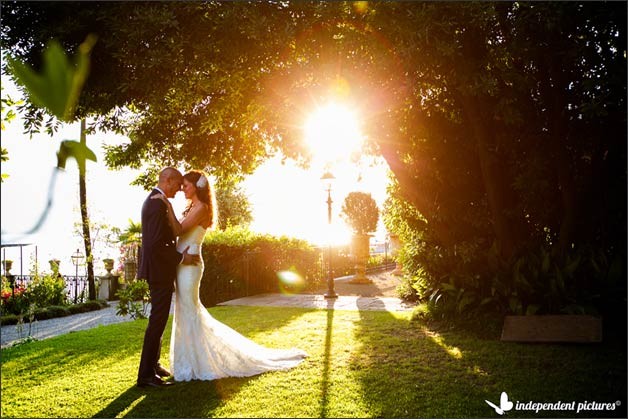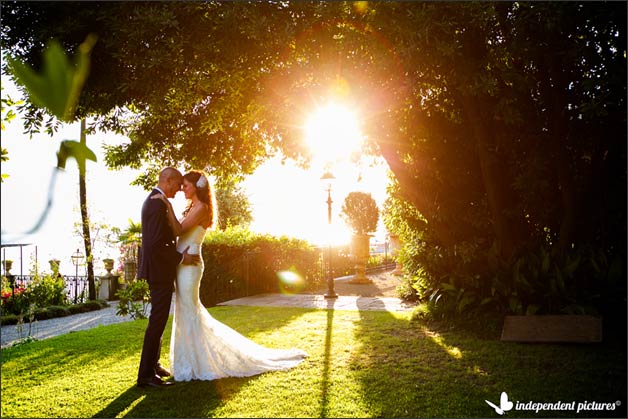 At 11pm floating lanterns were released on the lake to make a good wish for bride and groom. These little lights on the water of the lake at night created a very special atmosphere.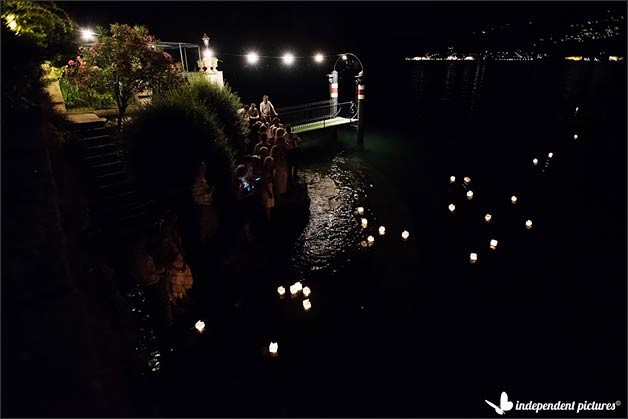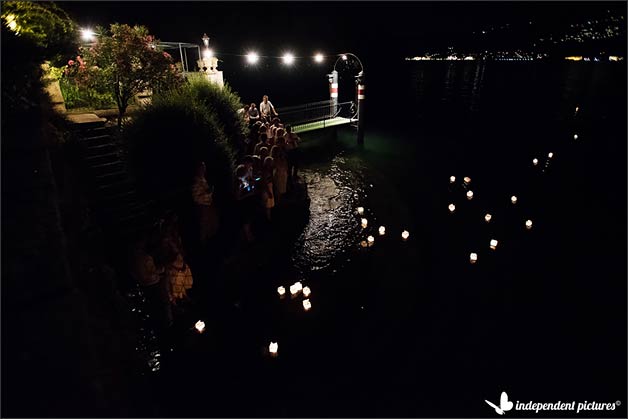 Then a great fun party could begin! in the cellar of the villa a dj played up to later at night and everybody had a great time.
Drinks of the open par accompanied… a delicious pizza made in the ancient oven of the villa cellar. Such a great surprise for all.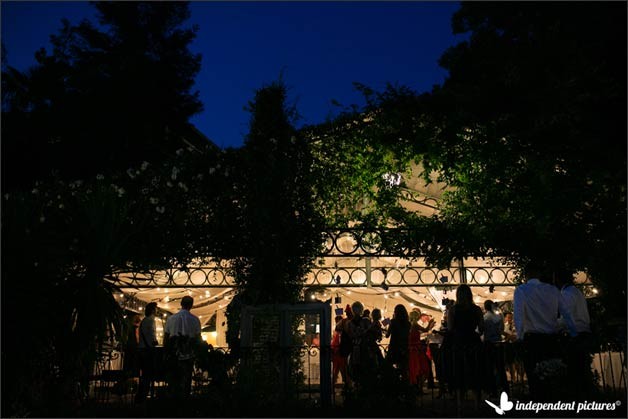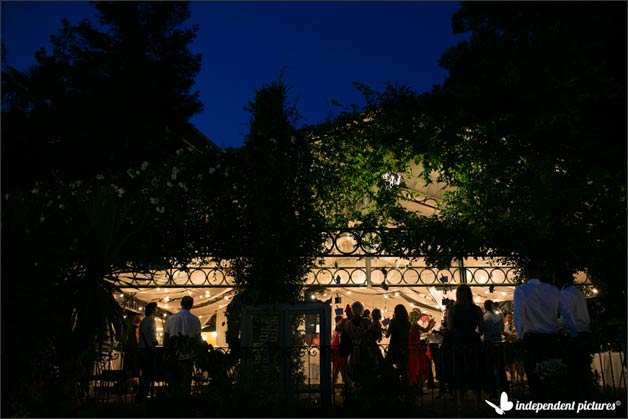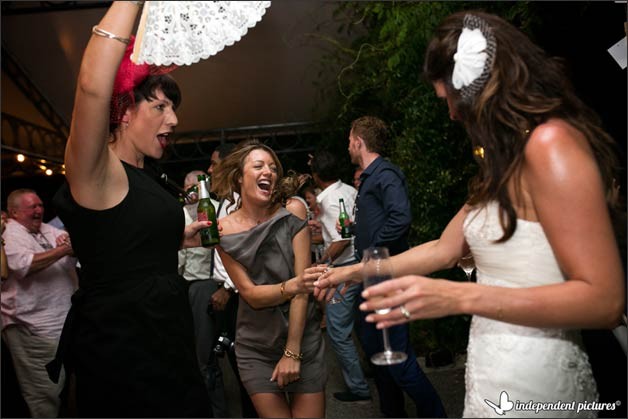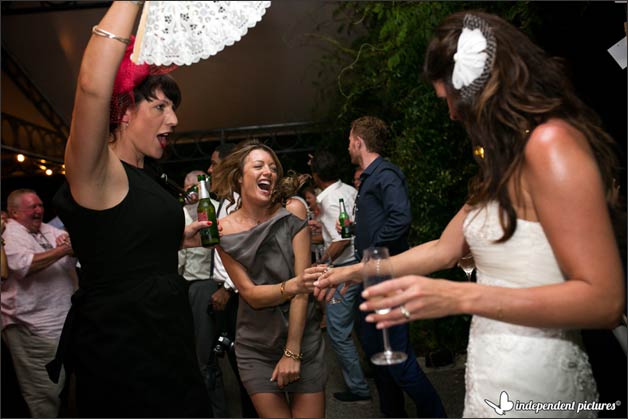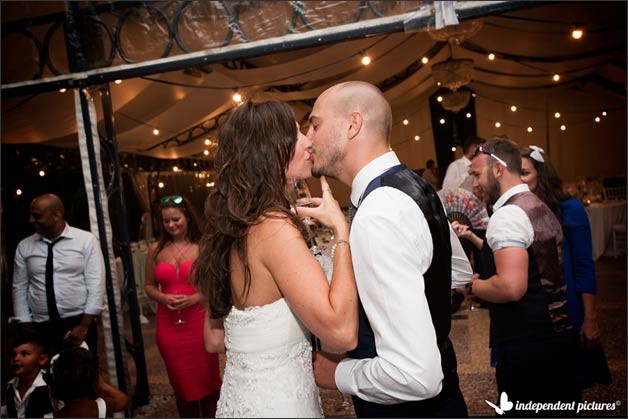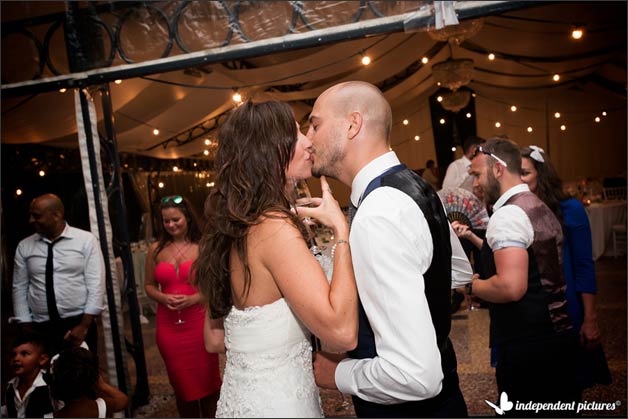 At the end of the party motorboats were waiting for the whole group to take them back to Stresa.
Party was not really over we could hear from them singing and having fun on the boat while we were all saying goodbye.
It was not easy for me saying goodbye to Kelly and Mark… I was sure I was going to miss them a lot! Anyway I hope to see them soon again when they plan to come back to Italy, we will surely have some more great time together!

Congratulations once again guys!