As many other Lakes, Lake Bracciano offers the possibility to plan a reception or a part of it on a boat. But here is not like on the other Lakes!
I tell you why….
Sabazia motorboat is the only boat that could tour Lake Bracciano.
Lake Bracciano is a natural reserve and no other motorboat are allowed on its waters.
The atmosphere could be intimate, private and very relaxed. A perfect set for a wedding reception!
It could be just a little dream!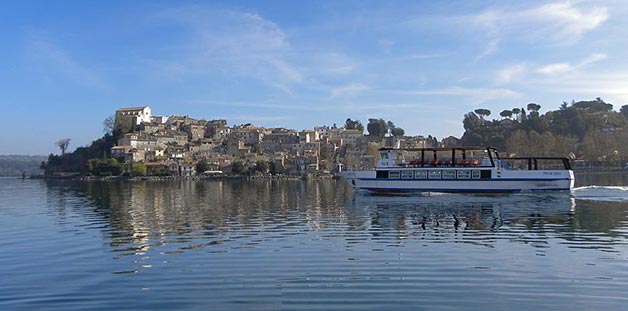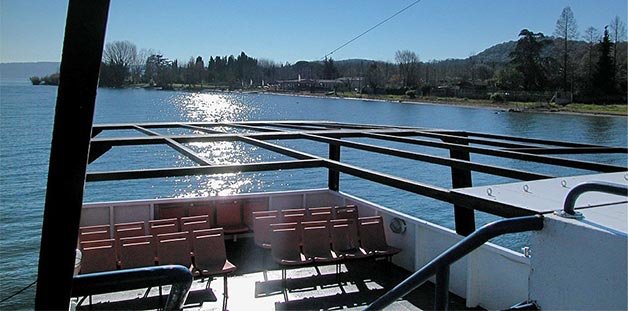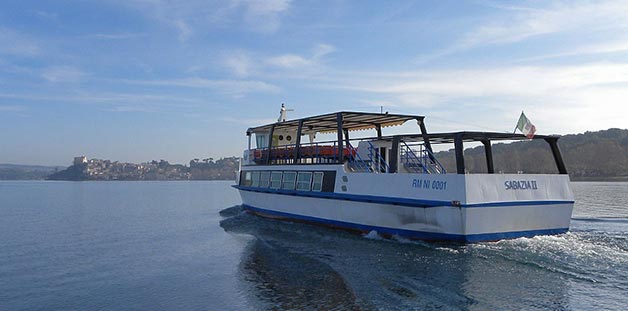 Sabazia motorboat was built back in the 60s and it travels all along the lake with several itineraries that can be personalised according your tastes.
It can leave from lovely villages of Anguillara, Trevignano and of course Bracciano.
Here there is a fascinating place to see: seaplane base and its so called English Pier – in Italian Molo deli Inglesi.
It is called like this because in 1938 Imperial Airway built a seaplane base here.
English Short S23 seaplanes had their stopovers here while travelling from London, Paris, Brussels to Africa and Far East.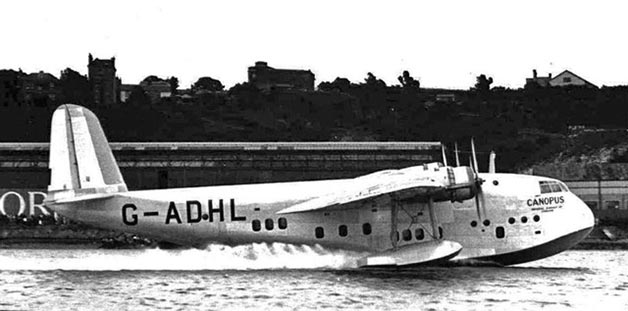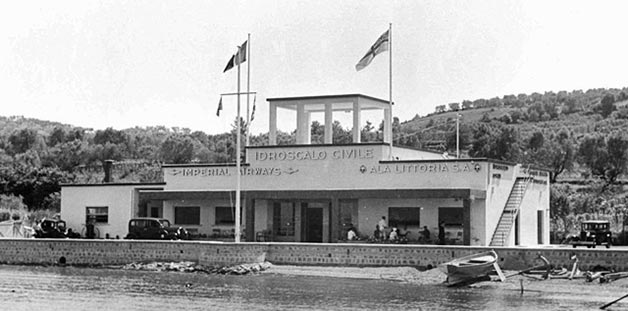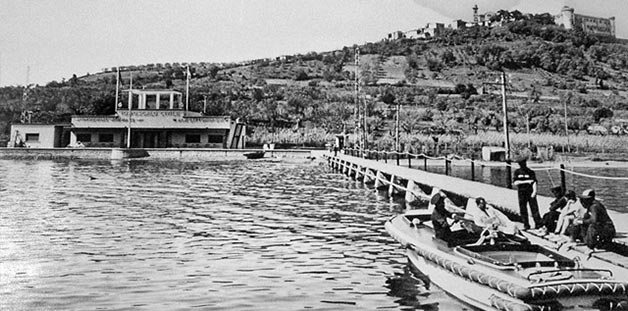 A tour on Sabazia boat is a wonderful natural experience. You could have the chance to see wonderful and undiscovered landscapes from the waters.
Sabazia boat can be rented for simple tours or even for special events like wedding reception or day before or day after events.
You cannot miss this opportunity on Lake Bracciano!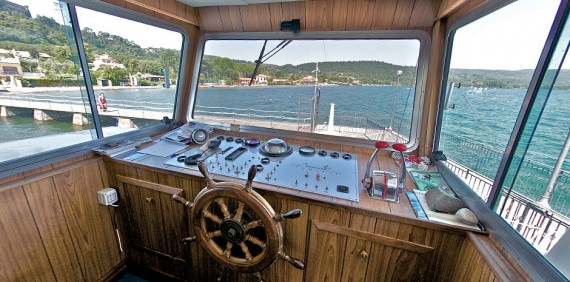 Maximum capacity is 100-150 people buffet style so it could be a good solution for a cocktail reception outdoor.
Sipping Italian prosecco and delicious canapés overlooking the stunning view on the waters or Lake Bracciano… a great fun!
In case you would like to plan a seated dinner traveling on the lake you should opt for a smaller group of no more than 60 guests.
Skilful catering will be pleased to serve a traditional Italian meal and we will take care of the setting and decorations. Candles, flowers and a touch of music will do the rest!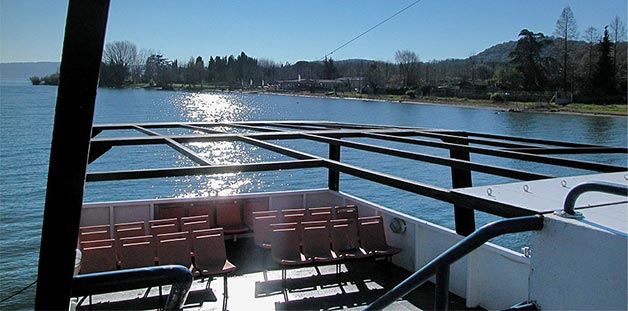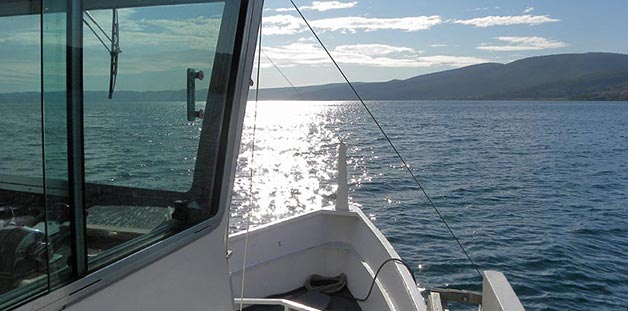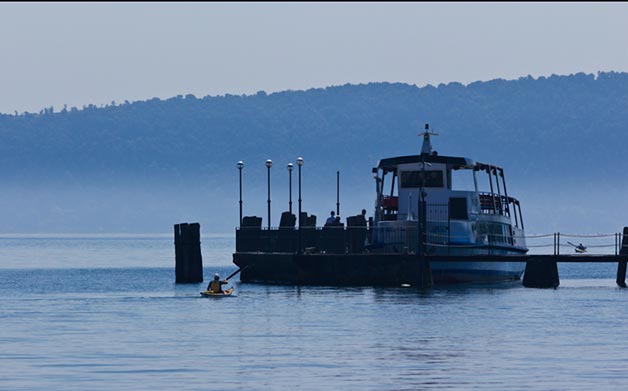 If you want to plan a special and original reception on Lake Bracciano just CONTACT ME and I will be pleased to send you all details and proposals.
It could be a unique chase to see the beauty of this natural oasis from a different point of view.
A stunning experience for your guests and a dream for you.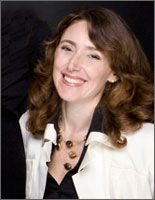 My name is
Stefania
and I work as wedding coordinator on
Lake Bracciano and Rome area
. I was born close to Northern Italian Lakes District in Piemonte region so I've always been enchanted by lakes atmosphere and I know the real appeal of it. I've been traveling a lot before becoming a wedding planner, all over the world I was a flight attendant. I developed a deep interest in people, customs and different country habits. This knowledge is helping me a lot in my actual job. When I moved to Rome years ago I decided to become a Wedding Planner and now I'm happy to be part of this wonderful Team.
I will be happy to guide you across Southern Lakes such as romantic Bracciano and rustic Bolsena which are both very close to eternal city of Rome. I will be pleased to help you find the best venues, charming solutions, lovely decorations, for your unique wedding on Lake Bracciano.
I will let you know the charm of this great spot of Italy being your guide and help throughout all your wedding planning.
For any information about weddings in Rome and Lake Bracciano please CONTACT ME