e are pleased to tell you about a young British couple:
Victoria and Garry who got married on Lake Como
. We planned for them a delightful destination wedding to make their dreams came true.
They wanted to share with their friends and families the beauty of a great and exclusive landscape, the same that also famous actor
George Clooney
loves. You can't believe how much Lake Como waters can amplify summer colours. An unforgettable day from the beginning to the end!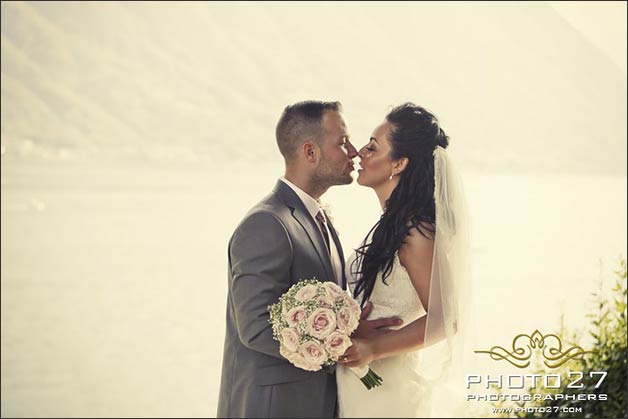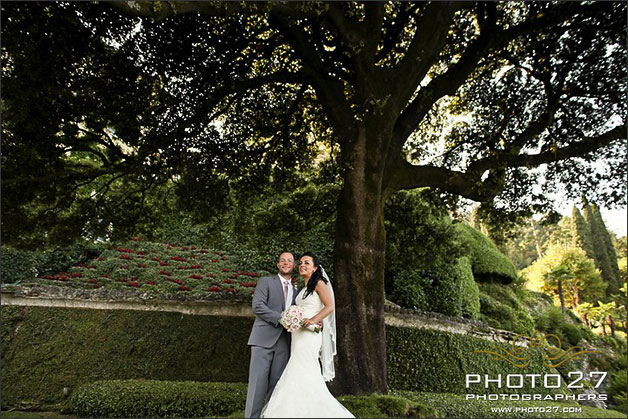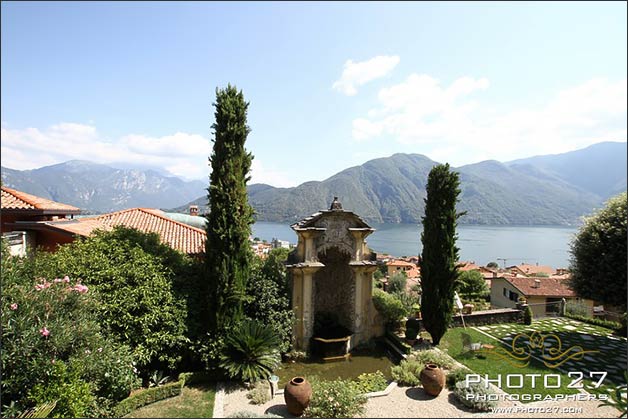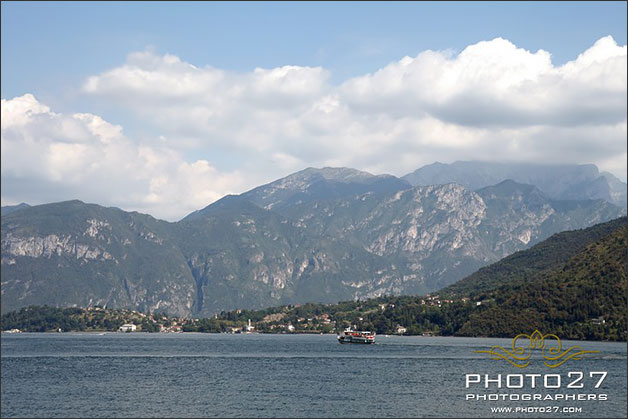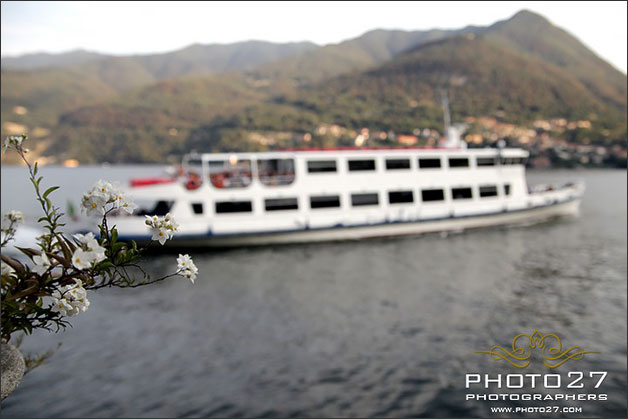 A LOVELY STAY ON LAKE COMO SHORES
How important is getting to the wedding day feeling comfortable and enjoying your stay? Victoria knew it well and she chose an exclusive private apartment with a lovely view on Lake Como. She got ready here for her big day with her parents and bridesmaids.
A wonderful white laces wedding gown, a light and elegant veil, a delicate bouquet with baby's breath and light pink roses, here is the perfect bride!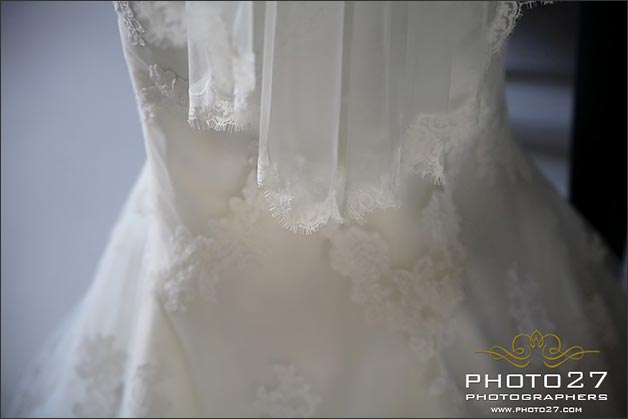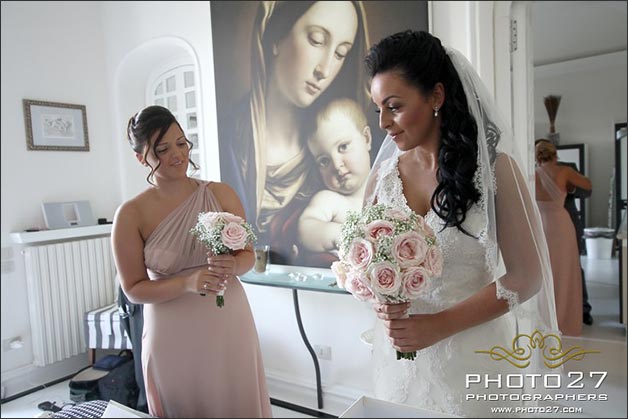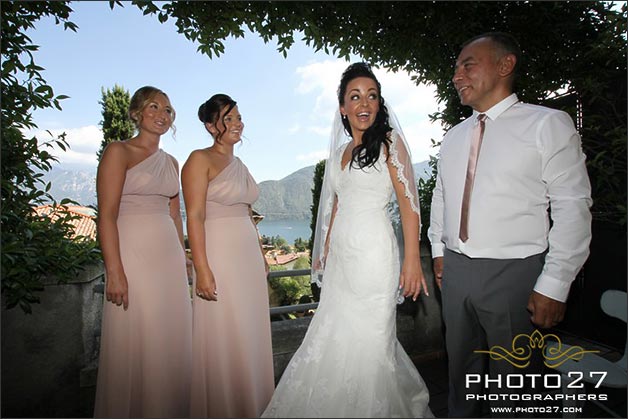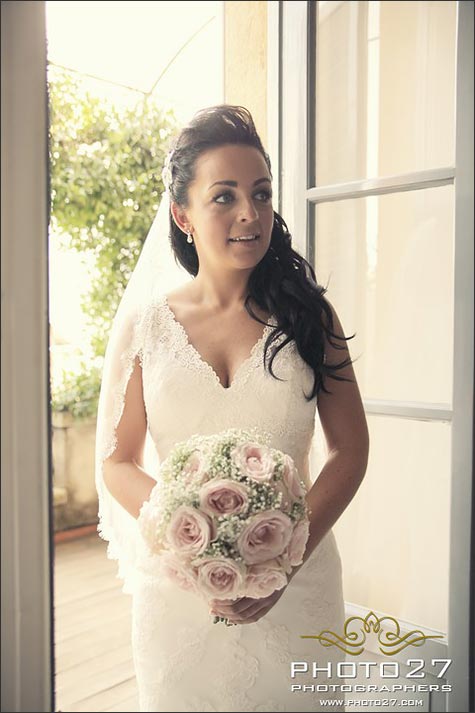 In the meanwhile, in another private apartment, Garry wore his groom suit with his groomsmen.
What a emotion realising they were about to get married!
Once ready, they reached all guests who were waiting for them to take the boat to Villa del Balbianello.
Another boat was waiting for a thrilled bride's party.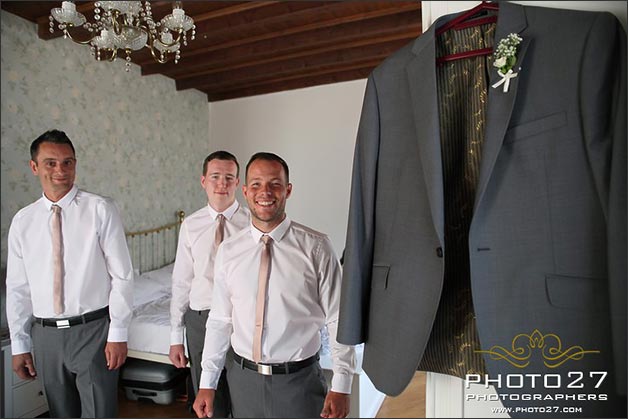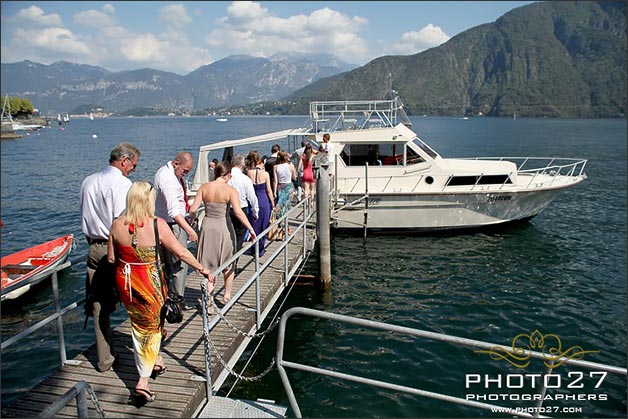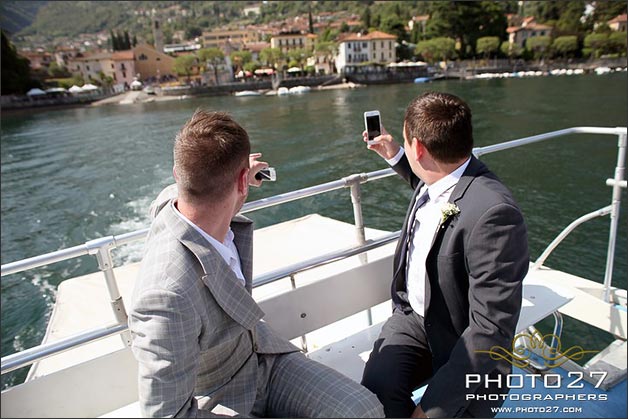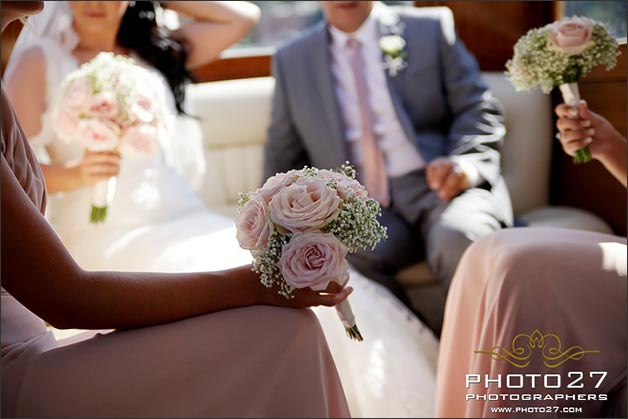 VILLA BALBIANELLO: THE MOST ROMANTIC DESTINATION FOR A WEDDING CEREMONY
Victoria e Garry chose amazing Villa del Balbianello for a very intimate civil ceremony sealed by string quartet's trembling notes. They chose some delicate bunches of light pink roses, white hydrangea and baby's breath for their floral decorations. Everything contributed to create a touching atmosphere for families and friends as well.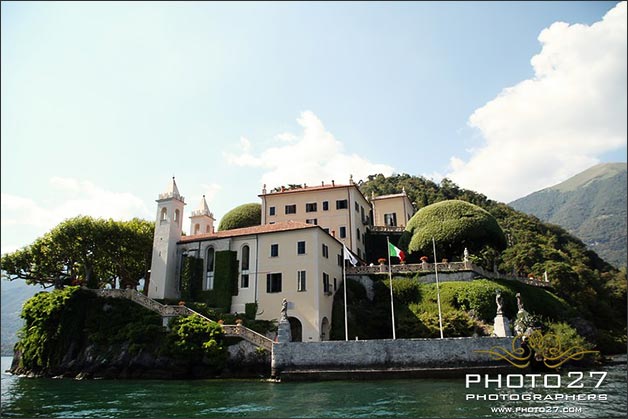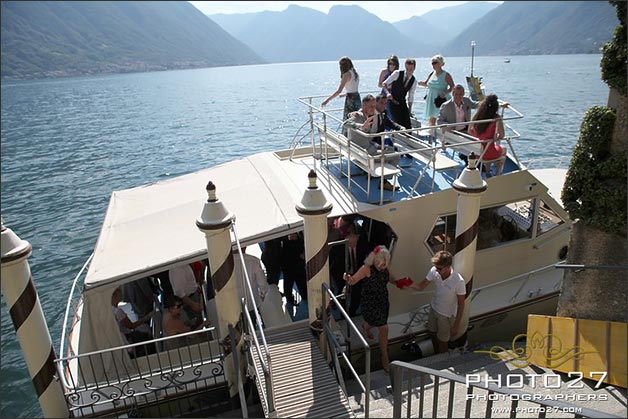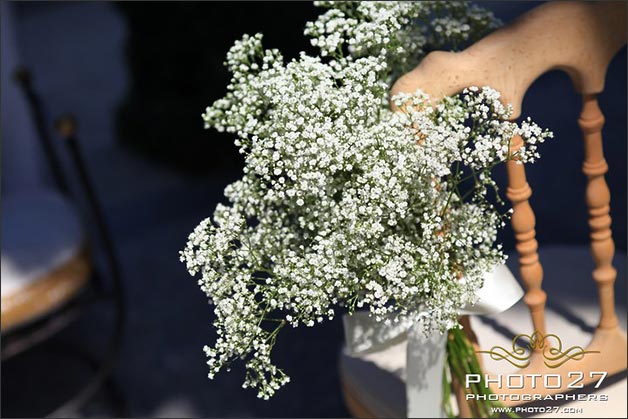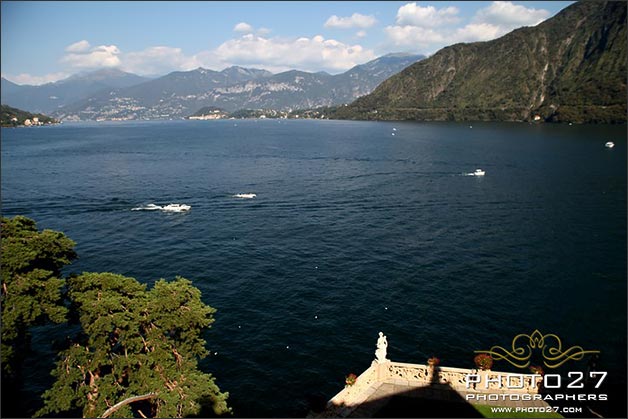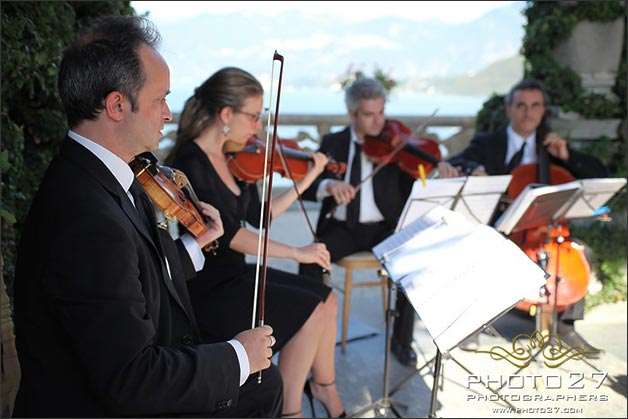 Our lovely couple was extremely moved when they looked at each other in front of the celebrant.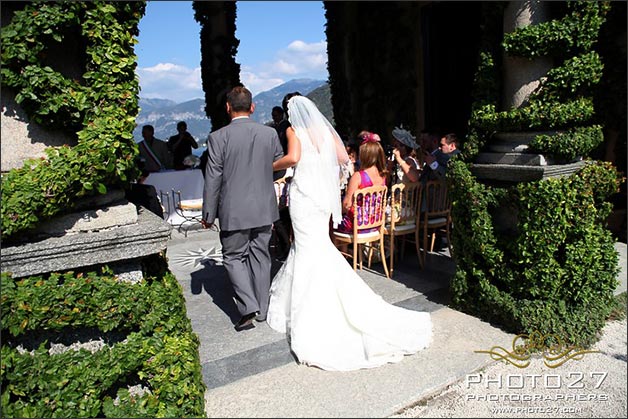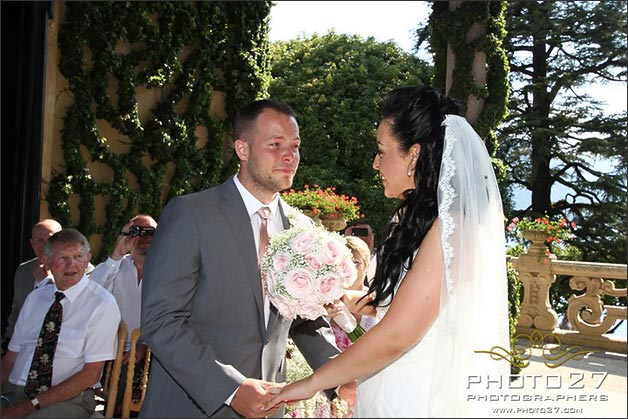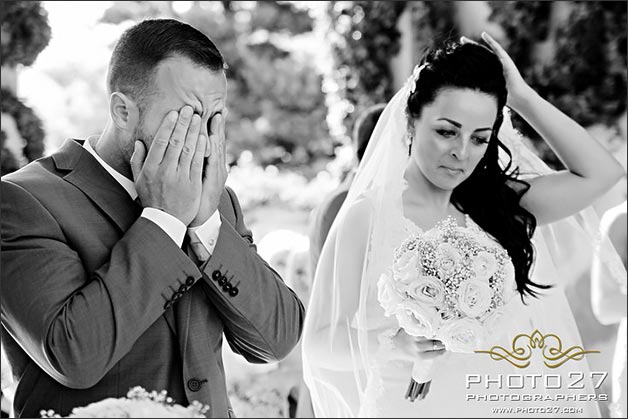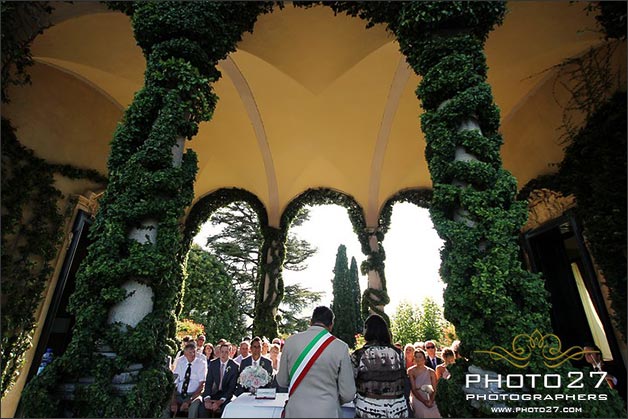 After saying I do , Victoria and Garry, took some tome to have some amazing pictures in the park of Villa del Balbiabnello. A very special thank to Photo 27 photographer for these wonderful shots. Right after, bridal party got on board of a boat for a fun boat trip on Lake Como to reach chic restaurant near George Clooney's place. The best choice to feel unique and treated like a celeb!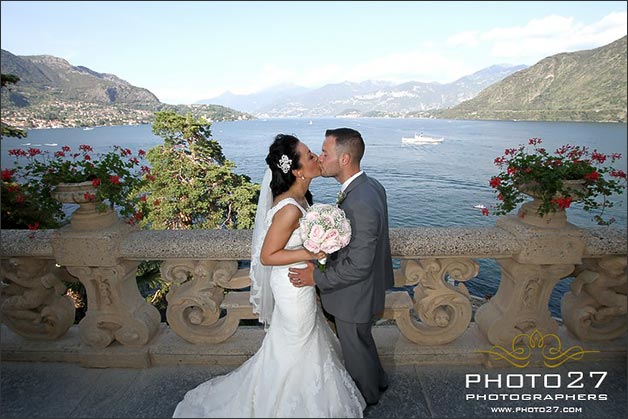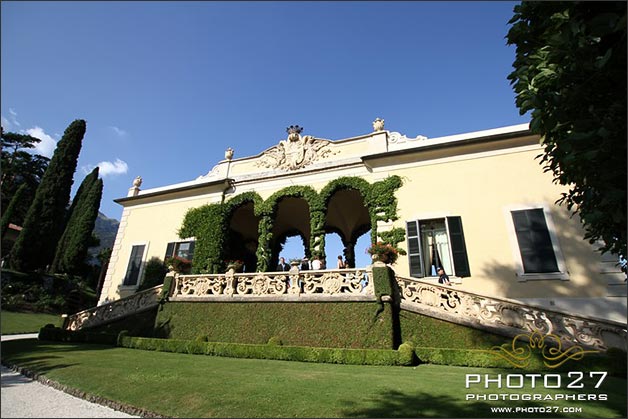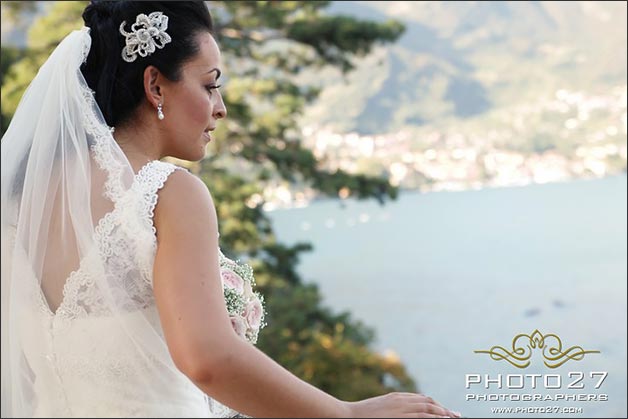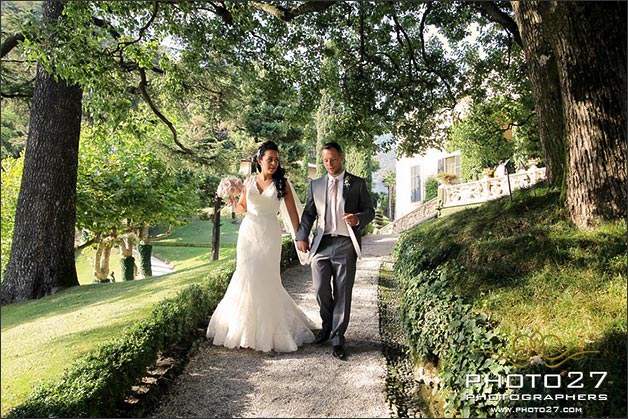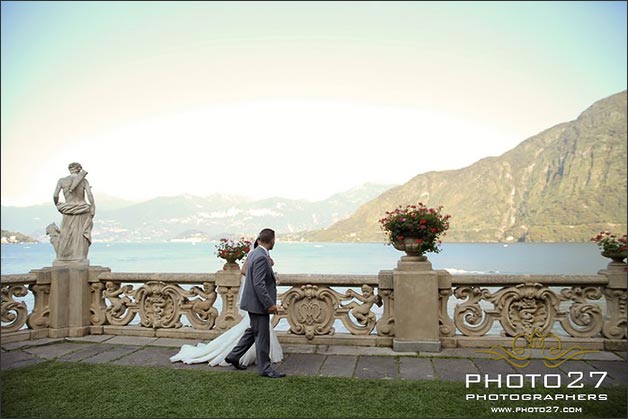 A JOYFUL WEDDING RECEPTION OVERLOOKING LAKE COMO
On the west shore of Lake Como, in a cozy small village overlooking the lake, the restaurant staff welcomed everyone in a well-groomed garden where Victoria, Gary and their guests enjoyed an exquisite cocktail.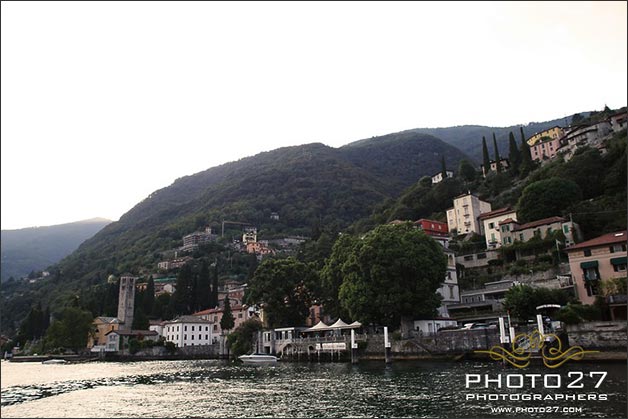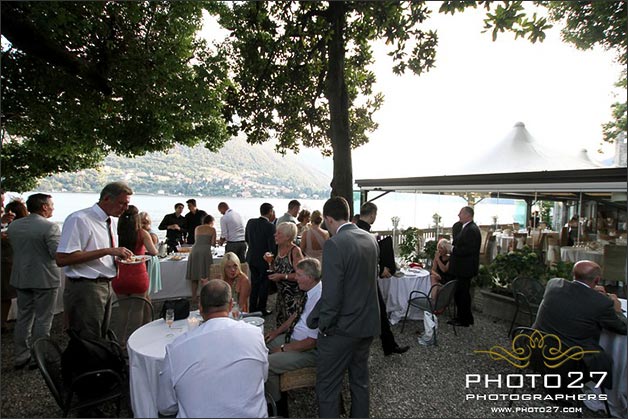 Before the dinner, Victoria and Garry moved to the restaurant private jetty to have their funny confetti moment!
All guests were excited to share this special moment with them overlooking a great view.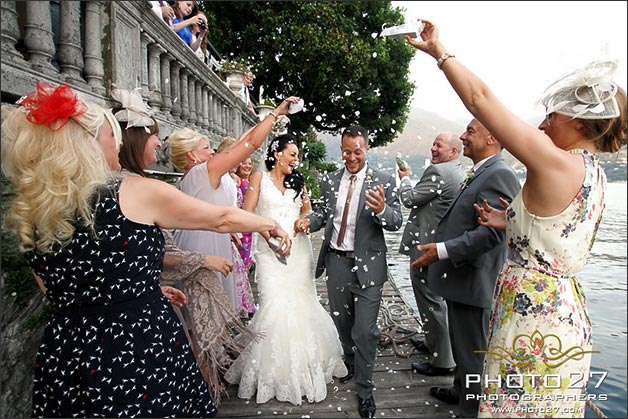 Under an elegant marquee we organised everything to create a special wedding dinner. Every table had a white tablecloth bespangled on the top, a centrepiece made with a bunch of light pink roses, white hydrangeas and baby's breath. Wicker chairs with a white bow and some candles to amplify the magic atmosphere did the rest. Have a look to other details such as wedding stationary: table plan, table name cards – after Lake Como villages – and place cards. All was made with white cardboard and a pink ribbons hold by a sparkling detail.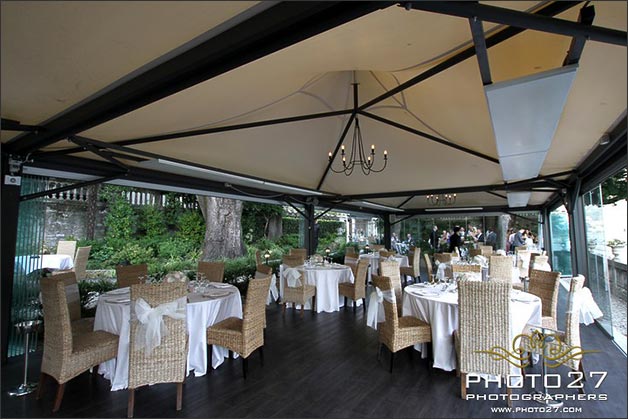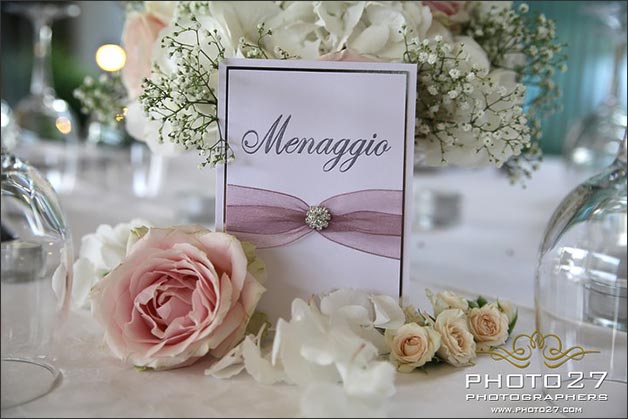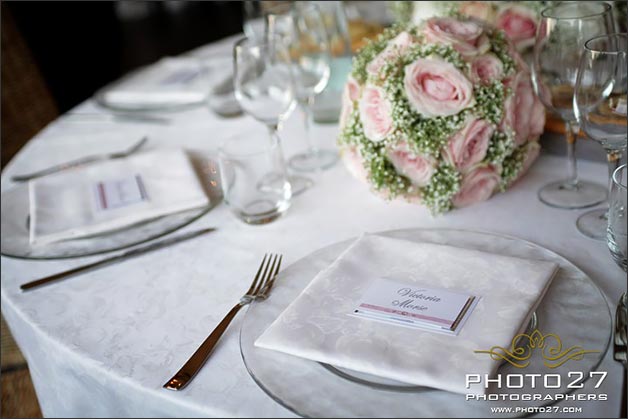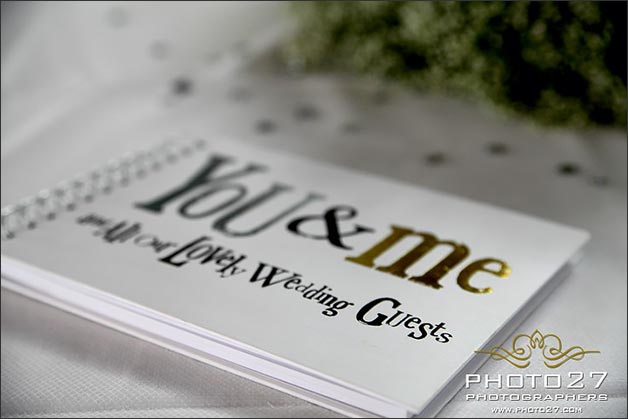 Two other tables: one for the guest book and another with little limoncello bottles the special gifts for guests. We placed them to create a heart shape! We loved organising a special atmosphere that everybody enjoyed. We were so pleased to be part of such a special day!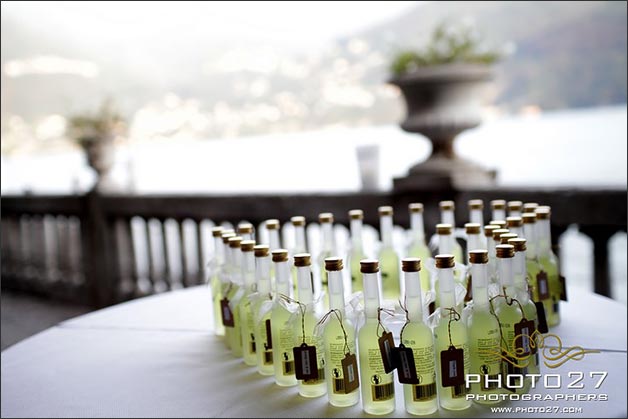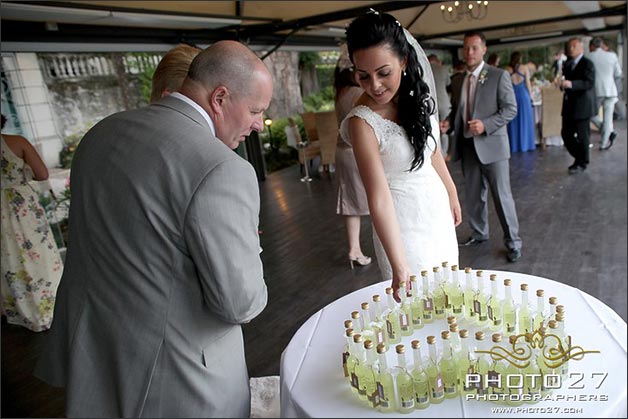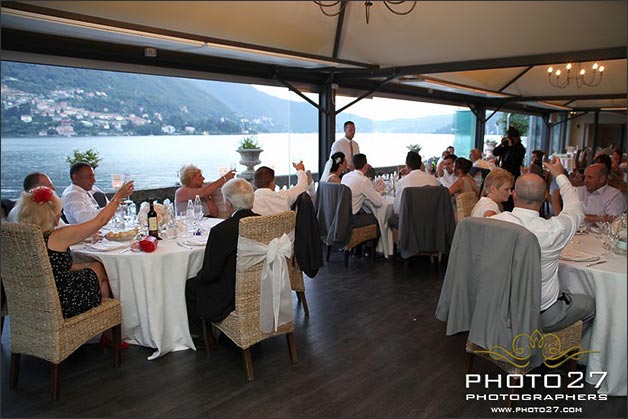 CUTTING OF THE CAKE OVERLOOKING THE LAKE
Light of sunset and night lights reflected into the lake created a special atmosphere to close such a wonderful day. Victoria and Garry cut their amazing wedding cake in restaurant garden overlooking the lake .
The last, great moment of an unforgettable Italian wedding on Lake Como!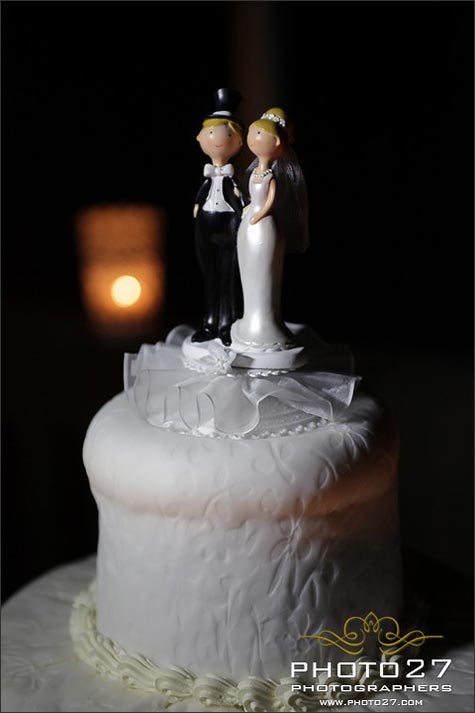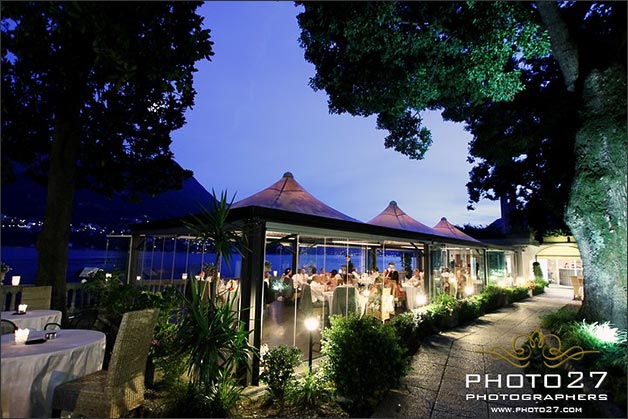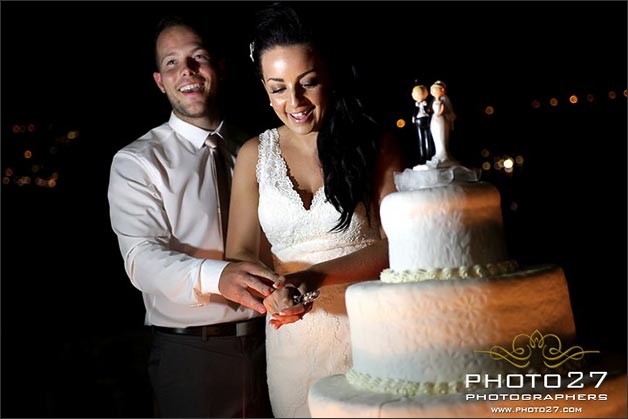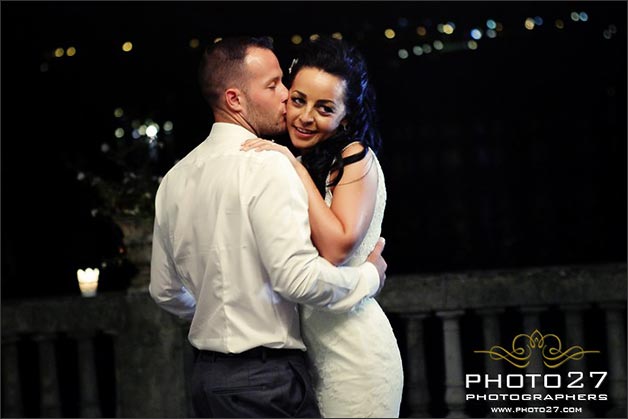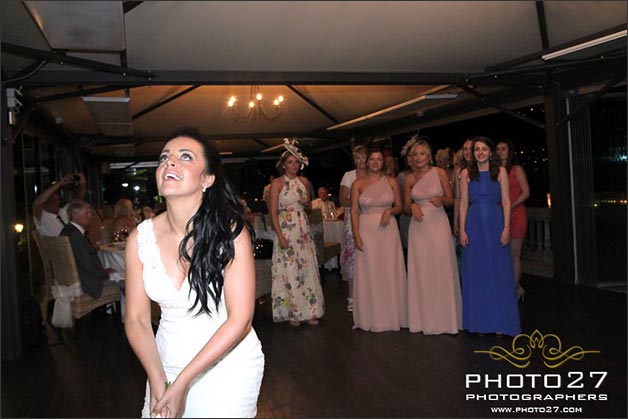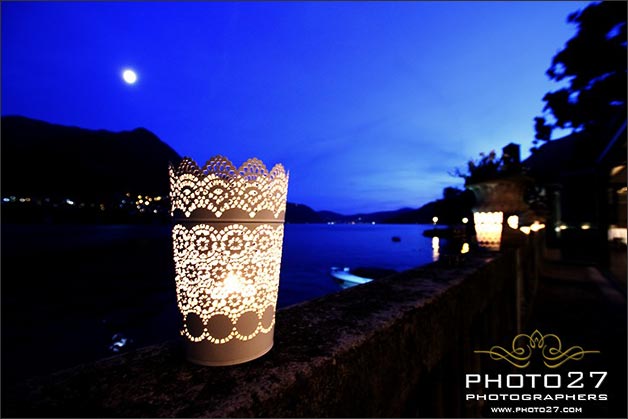 ALESSANDRA AND VERONICA – Lake Como wedding planners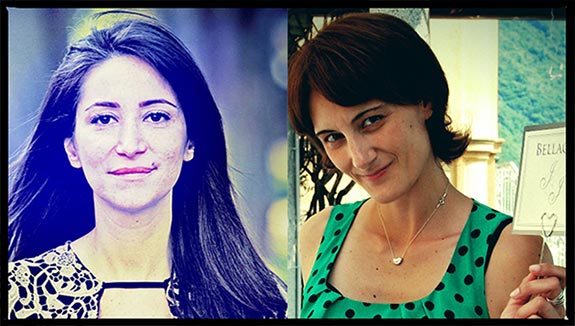 Alessandra and Veronica are the Italian Lakes Wedding's coordinators for lake Como area.
It will be a great pleasure for Alessandra and Veronica to help you plan your wonderful wedding on Lake Como: If your idea of wedding is refined, sophisticated and with a special attention to details, they are your perfect wedding planners! They make each client feel unique and treat each wedding as if it were their own.
With their help, glamour and bon ton will be the main features of your special day while Lake Como will be the enchanting setting. And if you need help in choosing your bridal gown, your honeymoon destination or the most chic wedding favors, just ask them and you'll be surprised by their fervid imagination!
For any information about wedding on Lake Como:
CONTACT ALESSANDRA AND VERONICA