lowers and Shabby Chic… this is the theme I would like to look at with you, telling about
Camilla and Lorenzo's wedding at Villa Pestalozza
.
The event is even behind Shabby Chic definition. I love to remember it as a tasty cocktail of many elements mixed with class and elegance. Just take a little of countryside atmosphere around Lake Orta hills, add a touch of magic and romanticism of Orta village and decorate all with many pastel flowers and complete with a deep scent of
Shabby Chic Villa Pestalozza
. Mix all these elements and here is Camilla and Lorenzo's wedding!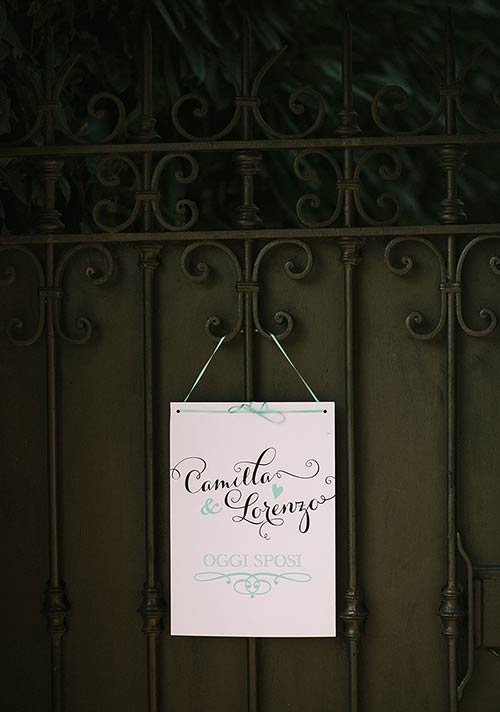 Even if Camilla and Lorenzo live in Milan, Camilla was born in Miasino, the little village above Orta where Camilla's grandparents live. This was a come back for her! She chose this corner of paradise to celebrate her wedding with all family and friends.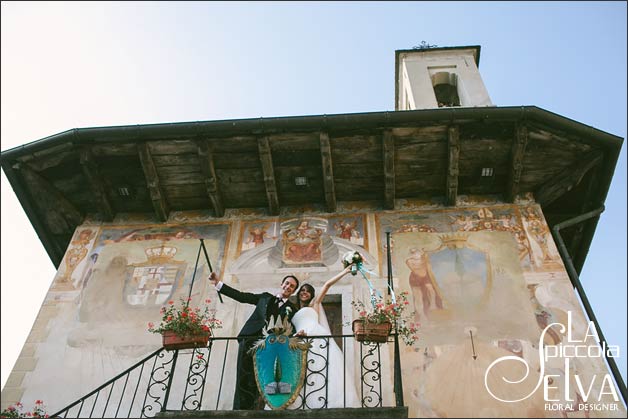 As point of referral for getting ready and reception they chose Vlla Pestalozza, as this charming venue is located in Miasino too, just close by Camilla's grandparents home. I reached Camilla here to deliver her special wedding bouquet.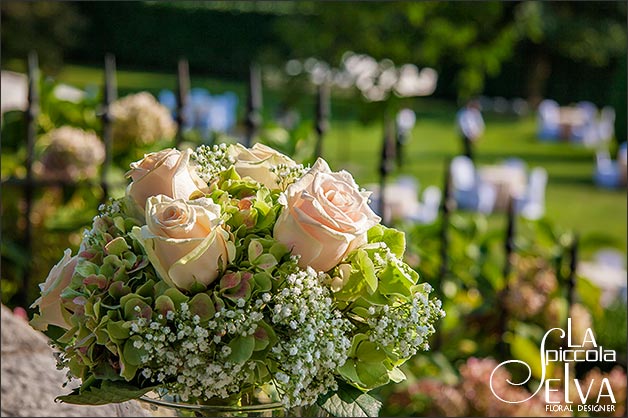 Shabby Chic color palette for Camilla's bouquet
During our meetings before the wedding, Camilla told me what she had in mind for her bridal bouquet palette. A mix of pale and pastel colours matching also shabby chic decorations at Villa Pestalozza. Camilla wanted classical shabby tones, natural white shades and pastel colours such as champagne, dusty pink, decpè green, tourquoise and vintage bordeaux.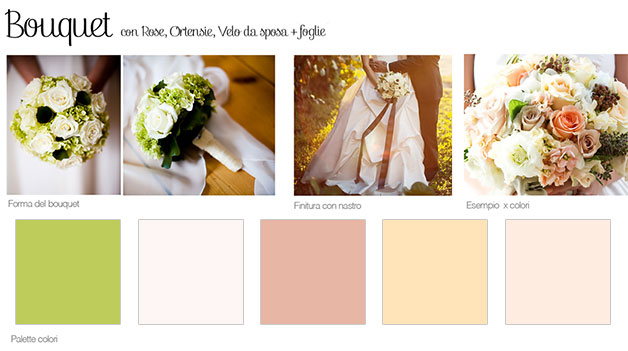 Camilla and I opted for PINK as main colour for the bridal bouquet in three shades; champagne, dusty pink and vintage pink, with Sedum blooms and green hydrangeas with a touch of bordeaux. All was tied by a turquoise ribbon.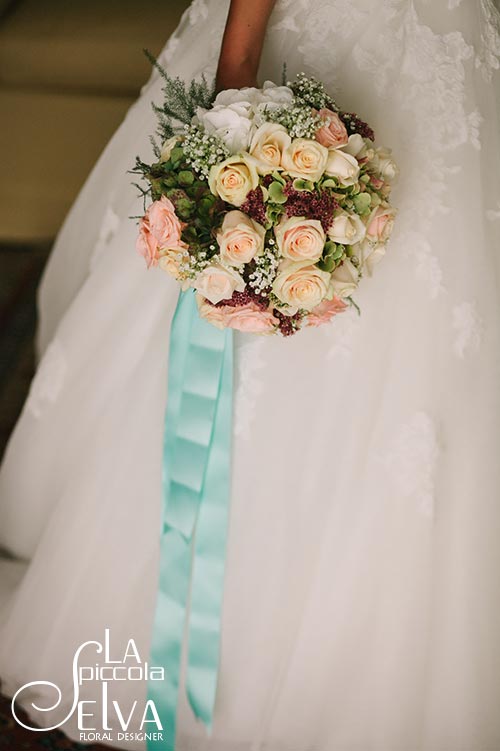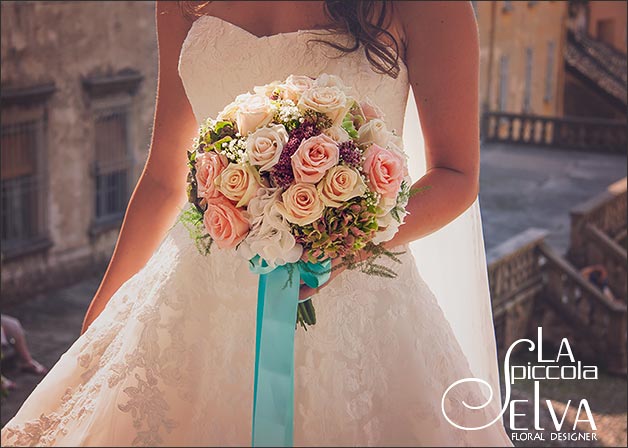 Ceremony at Maria Assunta Church
Villa Pestalozza is located just few kilometres from Orta village. Camilla reach Church of Maria Assunta by car with her dad.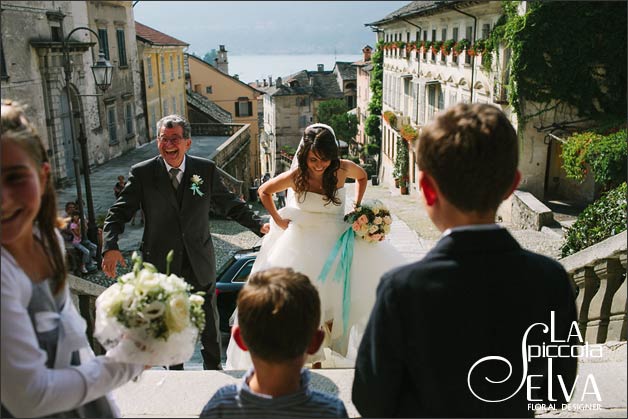 In Maria Assunta church we opted classical decorations with many white and dusty pink roses with a touch of baby's breath. The aim was giving the church more brightness. As special surprise for Camilla I draw at the entrance on the floor a big heart made with red roses petals with bride and groom initials.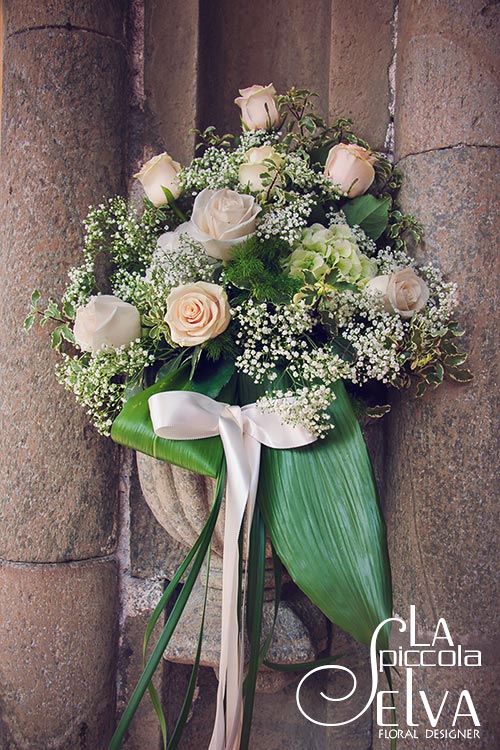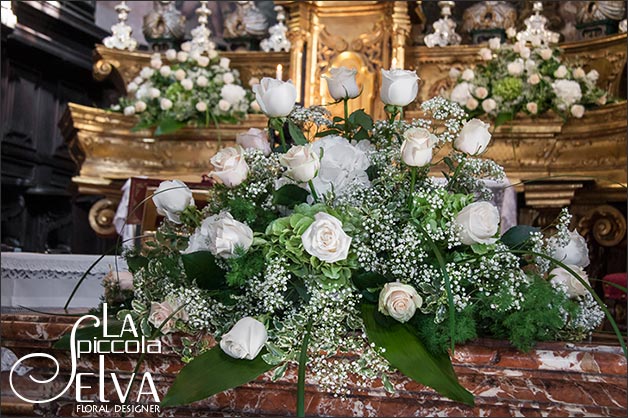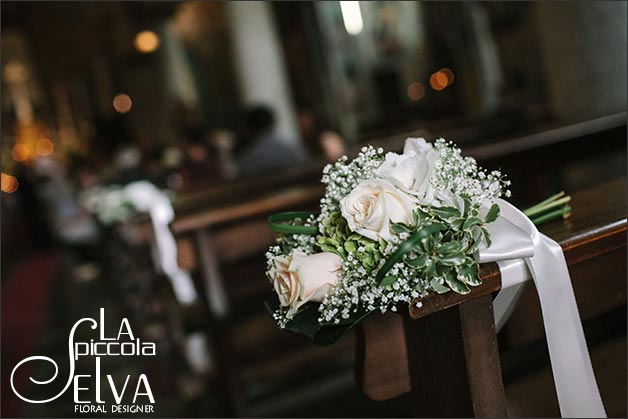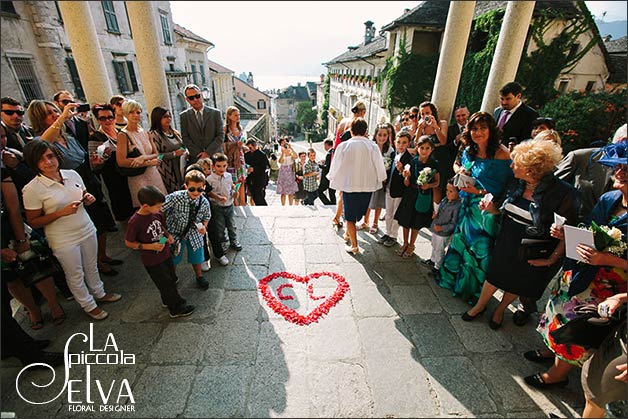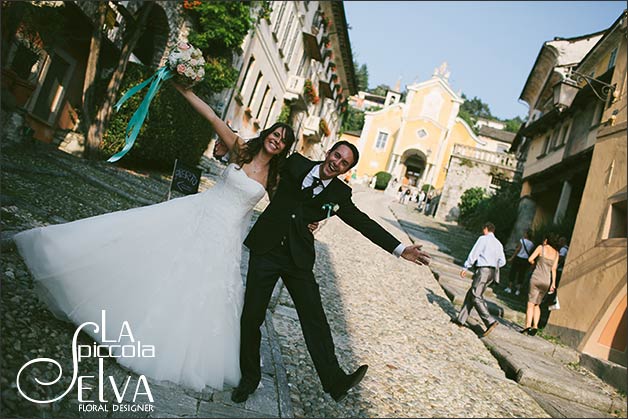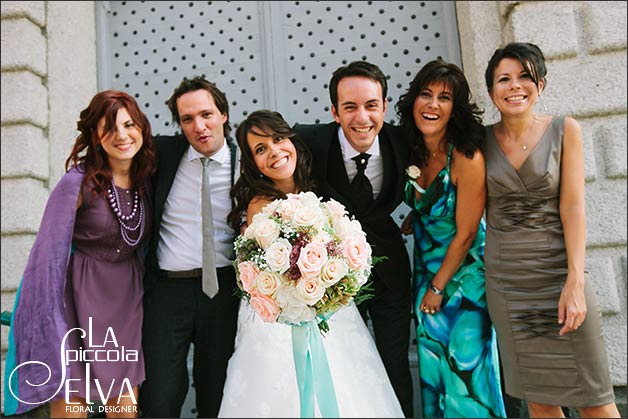 Julian Kanz's photos: Orta village and Countryside atmospheres
Many photos on this post are taken by Julian Kanz. He is a very skilled German photographer living in Italy.
Right after the ceremony, Orta medieval village, Lake Orta and Cusio hills become the natural set for amazing wedding photos. A great job for sure!
Julian Kanz's photos speak for their own.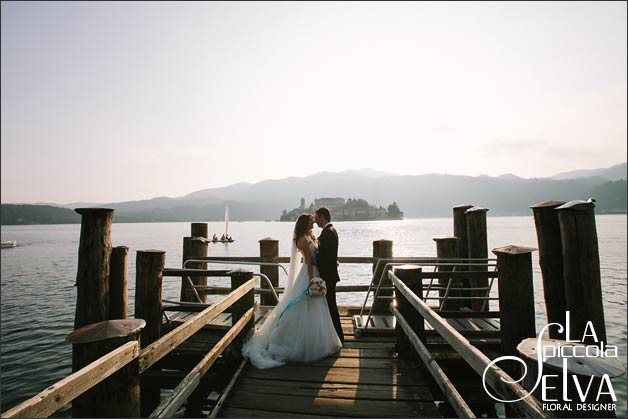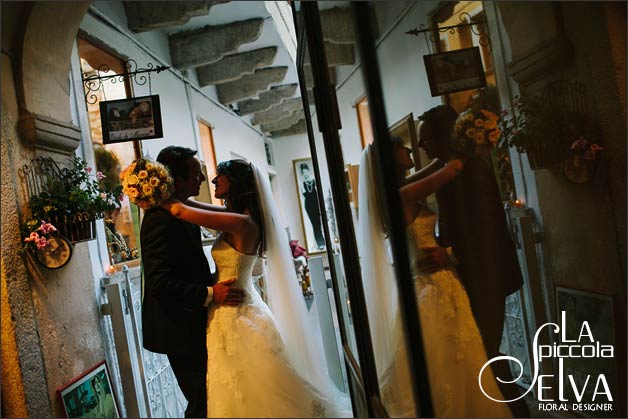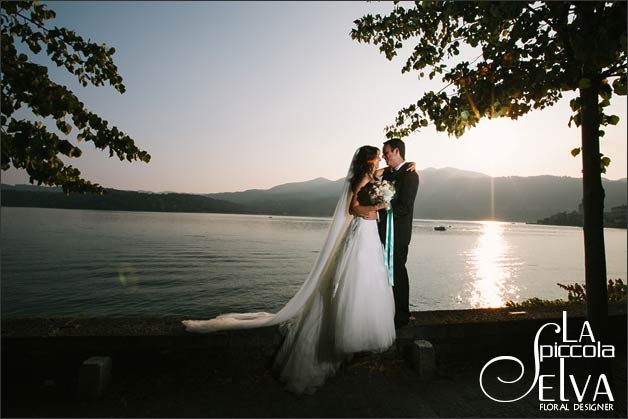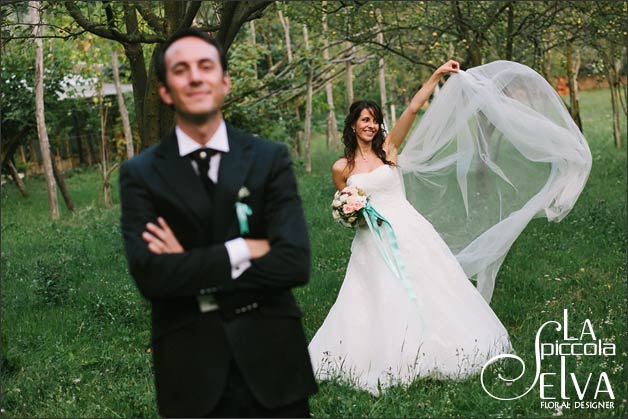 Shabby Chic reception at Villa Pestalozza
Finally we are back to Villa Pestalozza! Donna Giulia, Villa Pestalozza owner, welcomed us with her care and sweetness.
Camilla and Lorenzo chose Villa Pestalozza for their wedding thanks to this special familiar vintage atmosphere. Villa Pestalozza is the ideal venue for a Shabby chic event made of romantic, elegant and vintage details. This is exactly with shabby means. Time and its signs give a special value to every object or venue.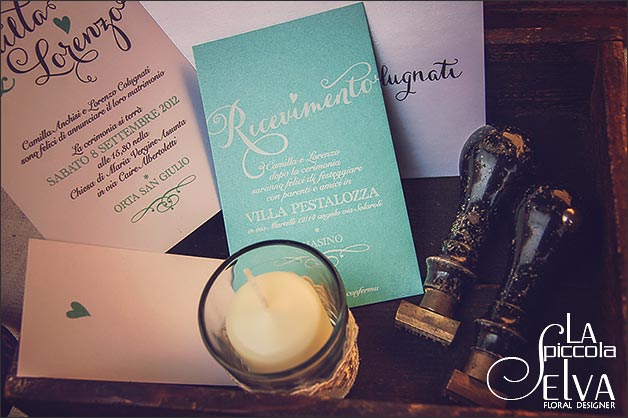 Shabby Chic trend is really appreciated by many brides and wedding planners
. Romantic, minimalist, a shabby chic event require a special attention for each detail and a very good taste. Camilla and Lorenzo did a very good job designing and studying personally all arrangements for their special event at Villa Pestalozza.
Centrepieces
We placed old books a special floral decoration like mini bouquet on natural linen table clothes. All around little candles.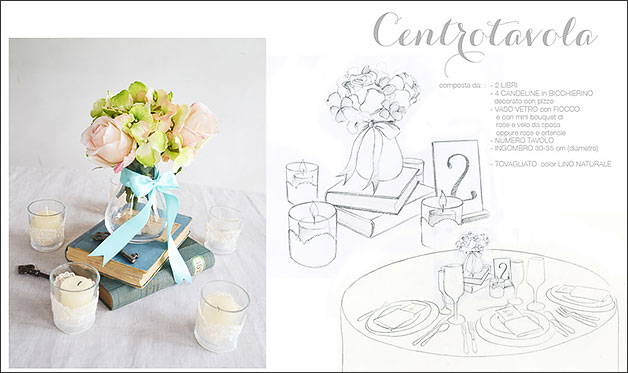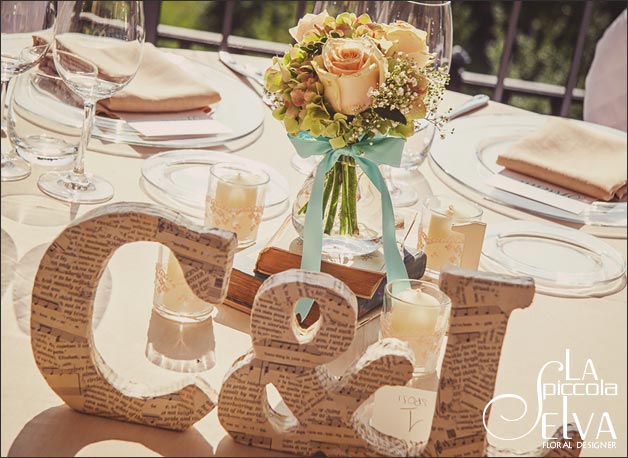 Guest Book Table
Guest book was placed on another table covered with another natural linen table cloth. Side of that we placed a vintage Olivetti typewriter, a white birdcage, a wooden box with old photos, little cables and two floral arrangements matching centrepieces.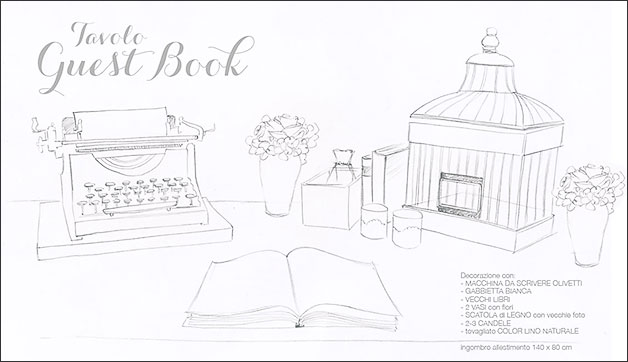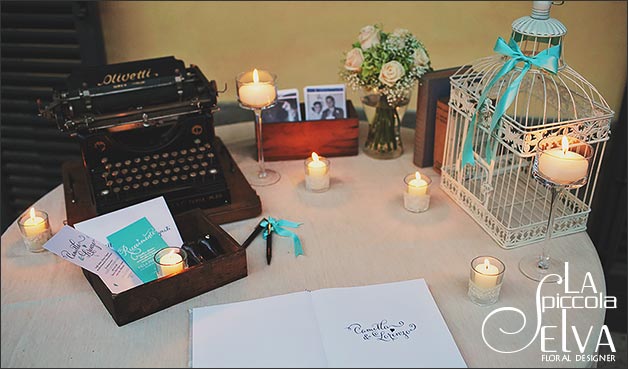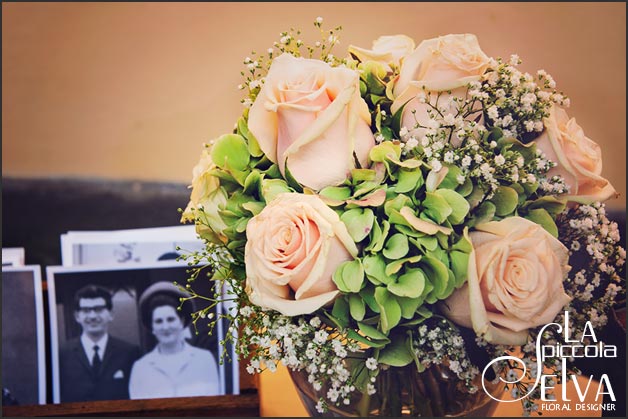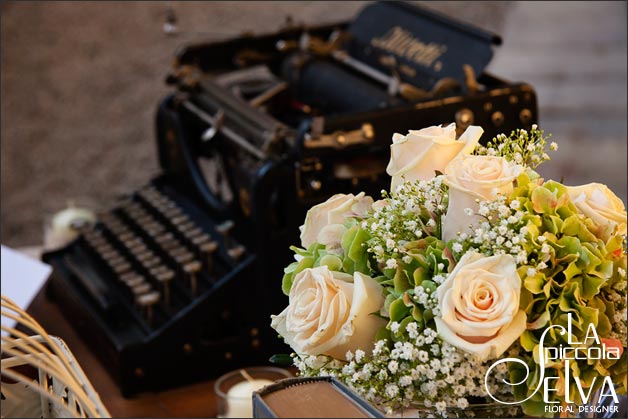 Wedding Cake
Camilla wanted a four tiers wedding cake made of Chantilly cream and berries. On each tier we placed small flowers composition matching Camilla's colour palette.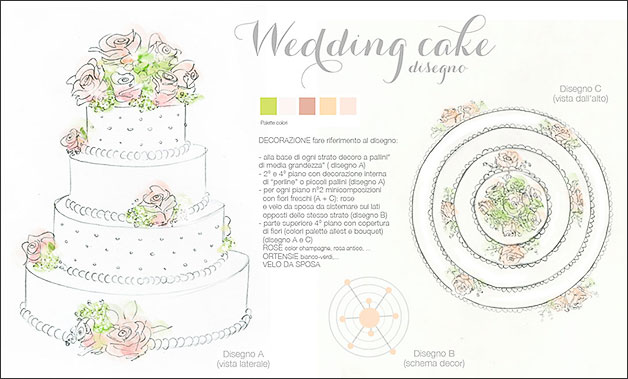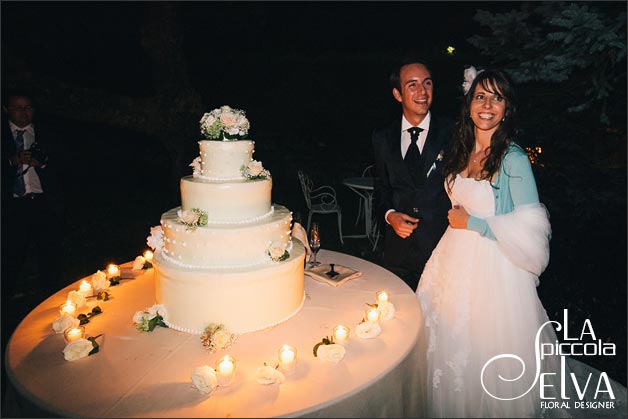 Camilla and Lorenzo singing for their guests
, dances and grand final with flying lantern.
Everything was just perfect!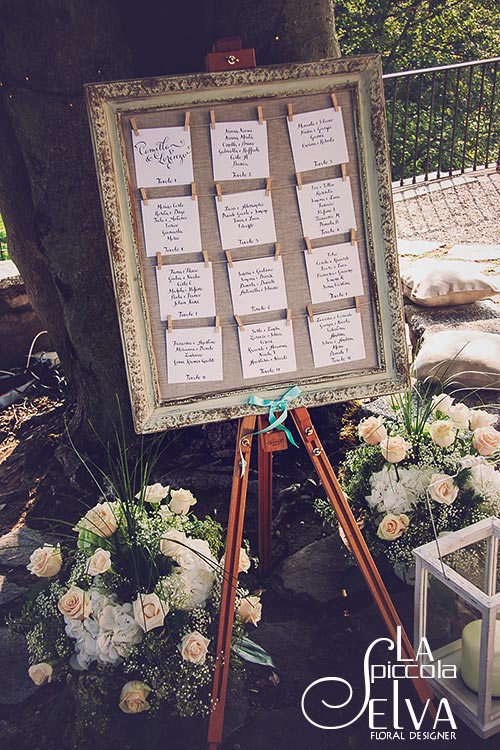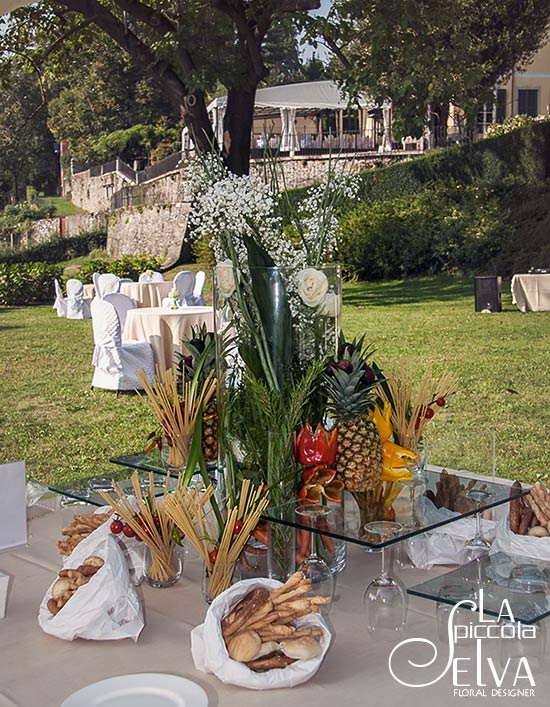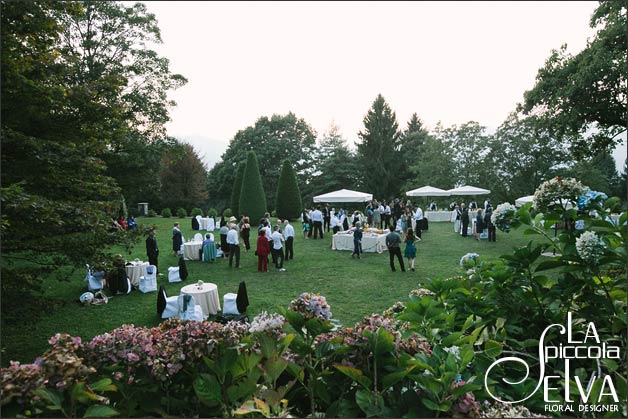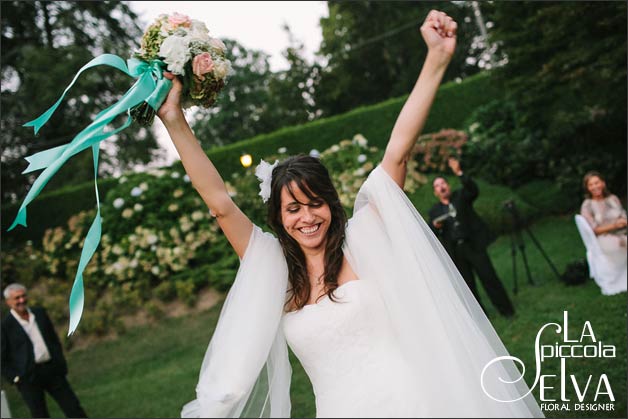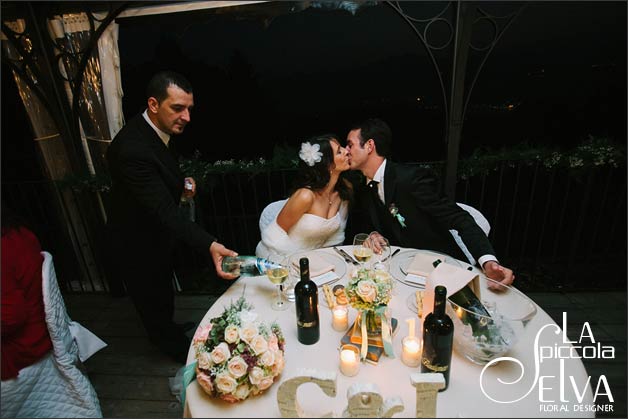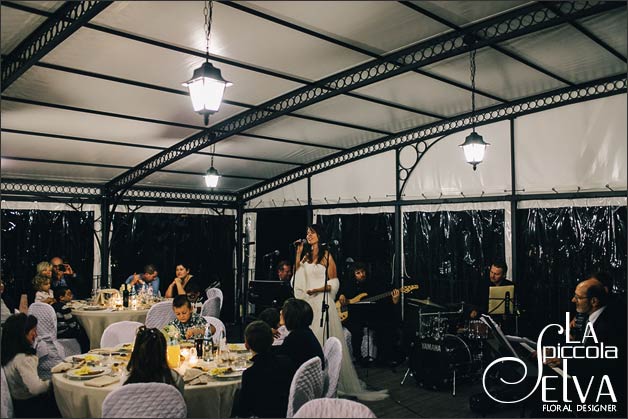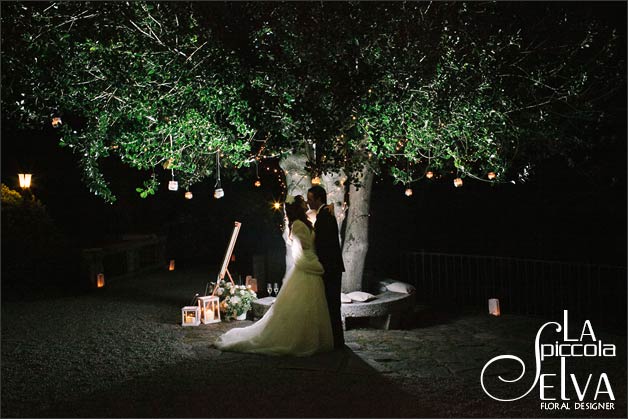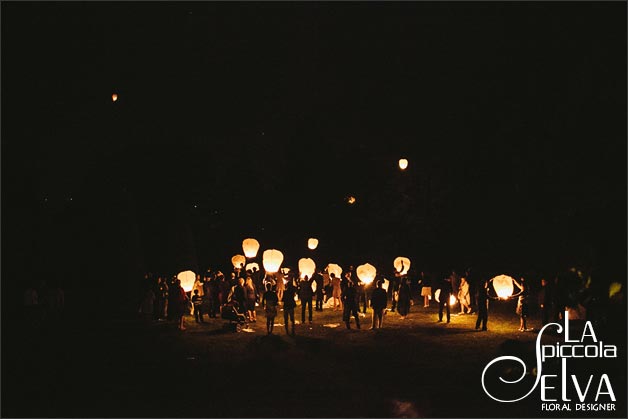 Are you thinking about a Shabby Chic wedding like Camilla and Lorenzo did?
If you are dreaming about romantic and glamorous event, shabby chic style could be a very good choice. You could even try with some DIY details that could be a good saving. Shabby Chic is all this: imagination, colours and a touch of casual.

Our deepest congratulations to Camilla and Lorenzo, thanks for choosing us as wedding florists for your special shabby chic day at Villa Pestalozza!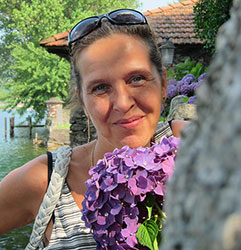 ogether with Paola,
Monika
is
La Piccola Selva floral designer
. She is part of
Italian Wedding Company
team who are specialized in floral arrangements and lovely bridal bouquets on Lake Orta and Lake Maggiore.
Based in lake Orta, has worked with brides for over 20 years to create floral arrangements for weddings in the Italian Lakes district.
His wedding arrangements are creative, elegant and sophisticated. Monika will be able to help you choose how best to incorporate floral design into your wedding celebrations.
From the initial consultation to the wedding day, she will make your wedding flowers truly an expression of your dreams.
For any information about wedding on Lake Orta please
contact us
.