Among all venues on Lake Orta, Villa Pestalozza is the best blend between a living home and the appeal of Italian history. It tells about famous historical charachters who stayed in Villa Pestalozza as Camillo Benso Count of Cavour, politician Costantino Nigra (ambassador of Savoy Reign in Paris) and Countess of Castiglione. She was a famme fatal of our Risorgimento she conviced Napoleon III supporting cause of Italian Independence.
She was considered as one of the most beautiful ladies of the century in Italy. There are many movies telling about her life and relationships with Costantino Nigra and Count of Cavour like Ottocento with famous Virna Lisi or La Contessa di Castiglione with Francesca Dellera, Sergio Rubini, Jeanne Moreau directed by Josée Dayan.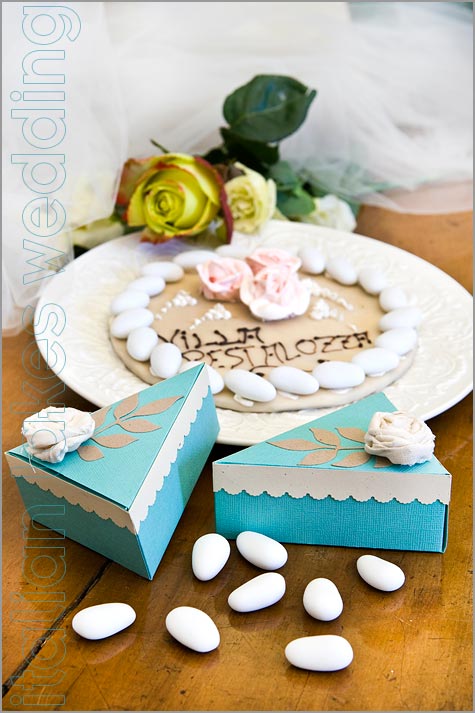 Villa Pestalozza become the set of a photo service for Milleidee Home Decor recently. The service tells about Winter Brides.
Thanks to its wonderful rooms decorated with family portraits, antique furniture, music room and brand new shabby and chic little living room, Villa Pestalozza was the perfect frame for this vintage and appealing service.
The article is on issue 18 of Milleidee Home Decor still available.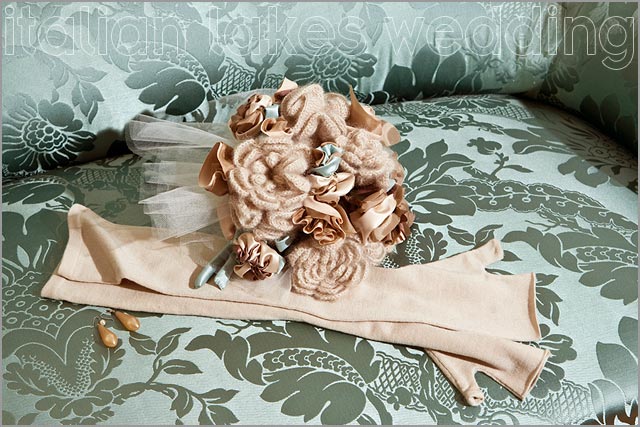 For 2012 wedding season one of the best news is brand new Shabby and Chic little living room. It is set it what used to be the ancient green house of the villa with two lovely bathrooms furnished with the same style.
A vintage design where signs of the time, with pastel color and shabby paintings are the main features.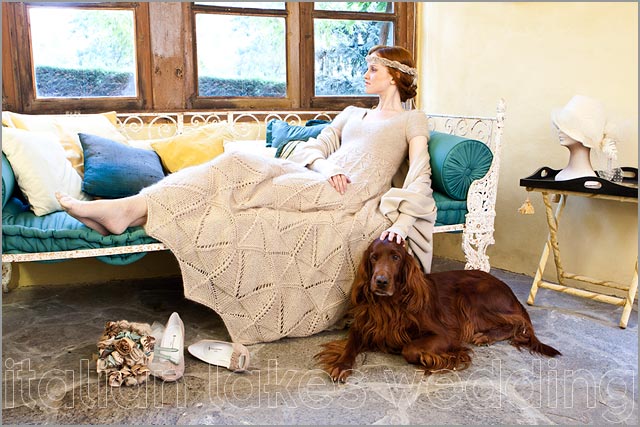 Have a look to the perfect blend of living room furniture with the bridal dress. The dress is designed by Giuliano Marelli. It has a lovely lace and completed by long scarf and gloves. Hat has been designed by Fancyful Creations and shoes are by Garlando.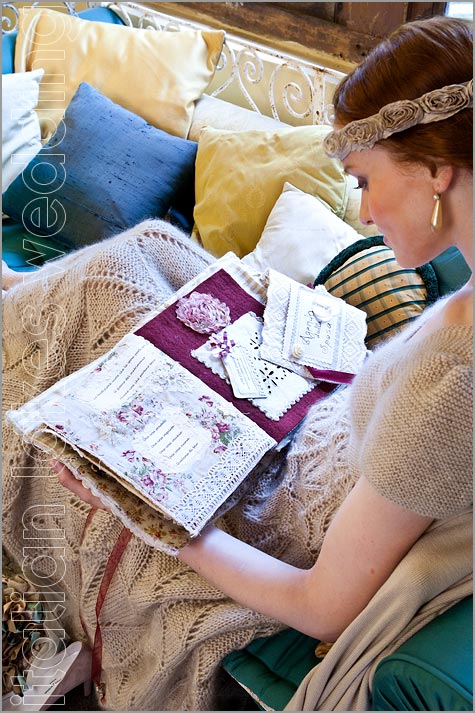 Shabby and Chic new trend envolves home design, fashion and even wedding style nowadays. Shabby and Chic style is coming back in time, a fairly tale vintage appeal where details are key factors.
For the brides who are looking for a romantic, traditional and loving wedding shabby and chic style is the best option she can choose.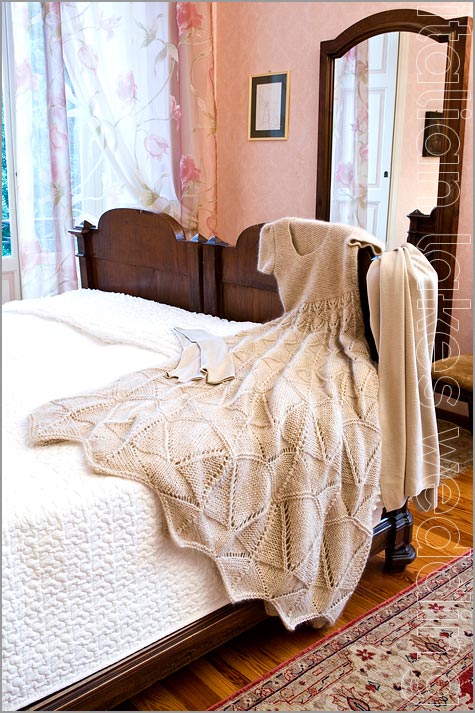 Another wonderful picture of the bridal dress by Giuliano Marelli.
We are now on Villa Pestalozza first floor in Camelia suite.
This wonderful room overlooking the lake and hydrageas in the park it usually given complimentary to the bride and groom who decide to rent the villa for their reception.
It is a wonderful scenographic room and sometimes brides use this to throw their bouquet for the balcony!
It can also be your special room for your first night as married couple!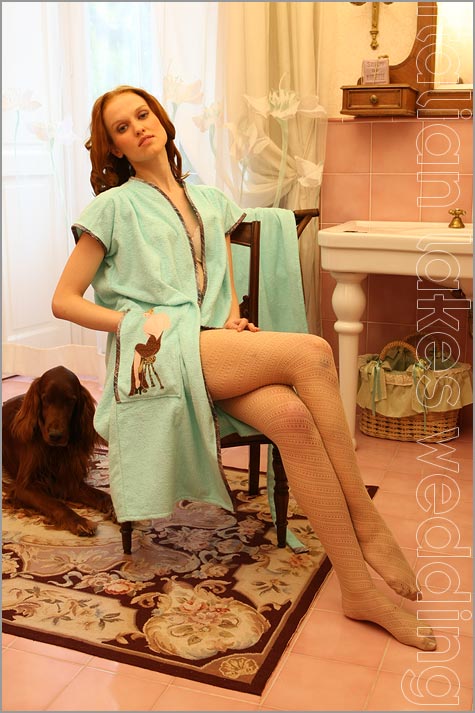 Bride can get ready in the wide salle de bain of Camelia Suite.
This is also part of the suite given to the bride and groom for the day of the wedding.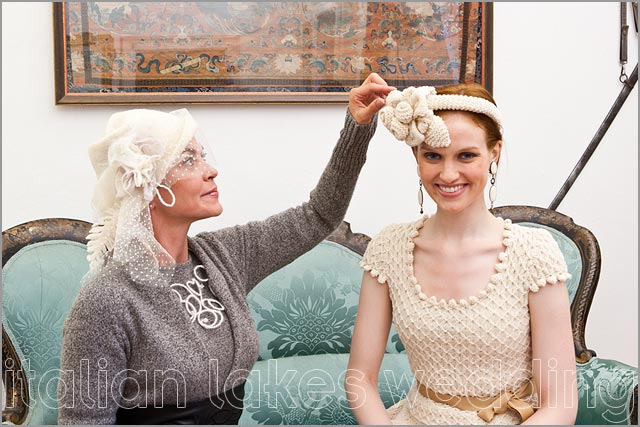 Hats and details at Villa Pestalozza: the bride with her best friend….
My best frend who is by my side on my special day. She helps me, she listen to me. I'm happy and I let her helping me getting ready in aqua green room at Villa Pestalozza.
Hat is a creation by Barbydea Fancyful and necklace by Nadia Pagani.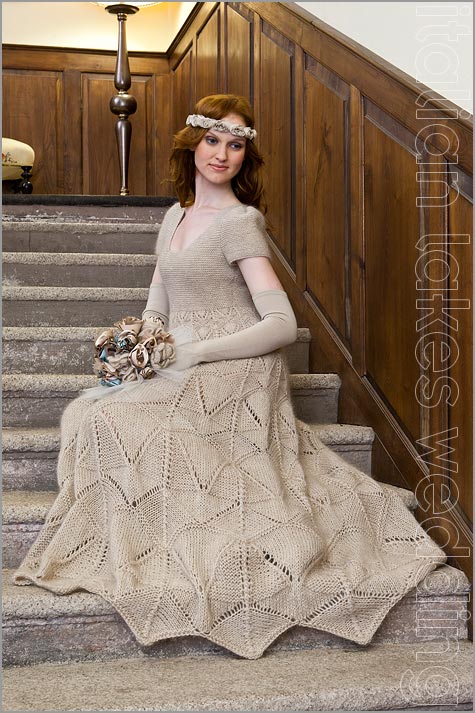 As a princess in a fairy tale castle the bride goes down by the staircase to reach her guests who are waiting for her in the wonderful rooms at the first floor in Villa Pestalozza.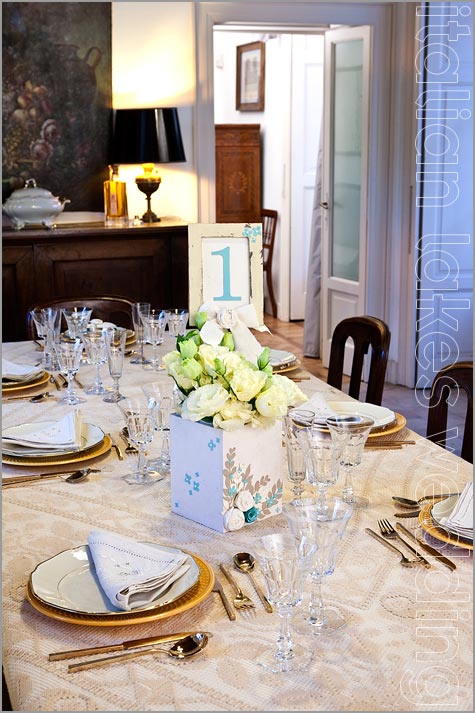 In Empire room at Villa Pestalozza wonderful flowers centerpiece matches wedding table chart. A number each table. Created by Coccole & Colori.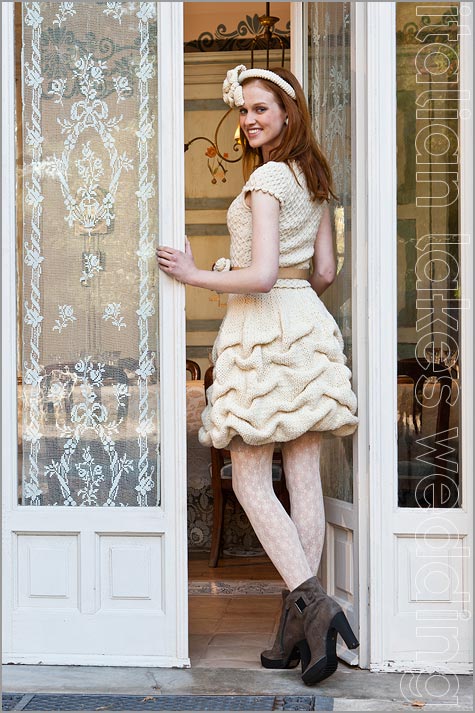 After the wedding breakfast our bride is ready with her wonderful dress for the party. It is short enough for the dances!
Party dress is creaded by Giuliano Marelli for Il Filo di Sandra (Lana d'Abruzzo spins).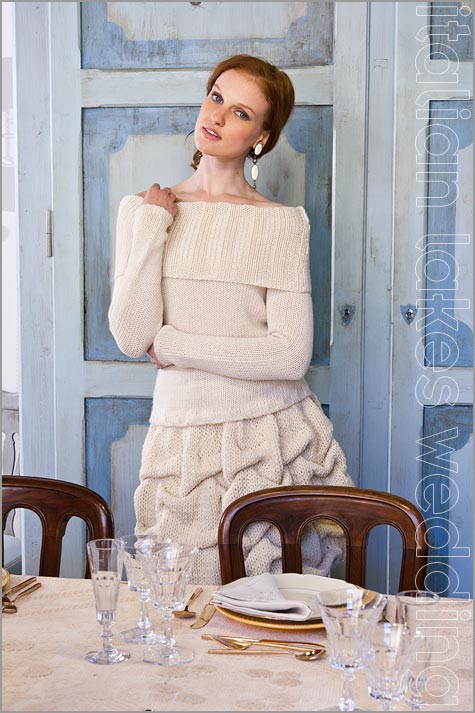 Unforgettable day in Villa Pestalozza is almost over…some more time with best friends to share with them my happiness.
Evening dress a wonderful design skirt with a simple high neckline pullover.
This wonderful dress has been created by Filo Di Sandra.
This is the end of the first part of this wonderful photoshootin to Villa Pestalozza by Milleidee Home Decor magazine.
We really want to thank Donna Gulia, wonderful host and owner of Villa Pestalozza, Sandra Ricci the author of the article on Mille Idee Decor issue 18 and photographer Daniele Tenconi the author of the photos of this post.
In our upcoming post we will tell you about Shabby and Chic wedding details such as table chart, wedding invitations, menus and much more in a perfect frame of Villa Pestalozza on Lake Orta.
Keep on following us!
Valentina Lombardi is the Italian Lakes Wedding coordinator for Lake Orta and Lake Maggiore area.

She follows Italian and foreign bridegrooms who wish to celebrate their wedding in Piemonte and Italian Lakes area.
Valentina is Italian; she has worked in event organization business for years before becoming a wedding planner.

For any information about wedding on Lake Orta please CONTACT US.